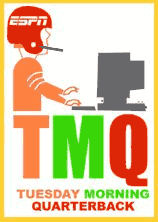 Terrell Owens and Randy Moss just cleaned the clocks of the Washington Redskins and Buffalo Bills, catching four touchdown passes apiece Sunday. Here is a possible solution when dealing with guys like Owens and Moss: Cover them!
Man-on-man, that is. Perhaps manly-man-on-manly-man. For most of the two contests in which these gentlemen ran wild, the Washington and Buffalo defenses were in some version of Cover 2, meaning zone, meaning no one had the specific responsibility to stick with Owens or Moss. In a Cover 2, the cornerbacks watch the short zone for outs and curls and the safeties watch the deep zone. The Cover 2 is often effective. Its weakness is that no one is specifically assigned to the other team's best receiver. Just as, when splitting a large-group dinner check, each diner might find it convenient to assume the next person will take care of the tip, in a Cover 2, each defensive back might find it convenient to think, "The safety will get him." The result is letting the other team's best receiver fly down the field unguarded.
With Dallas leading 21-16 and the game tense, Owens ran an "up" against a Washington soft-zone look. Redskins cornerback Shawn Springs stood there and watched Owens fly past; Springs covered no one, and Owens caught a 52-yard touchdown, providing the game's winning margin. With New England leading 7-0 at Buffalo, Moss ran an "up" against a Bills soft-zone look. Buffalo cornerback Terrence McGee stood there and watched Moss fly past; McGee covered no one, and Moss caught a 43-yard touchdown, sparking what would become a rout by halftime. Randy Moss and Terrell Owens were not covered by anyone going deep. Moss' touchdown was especially ridiculous because the Bills rushed only two on that play. Nine defenders dropped into coverage, yet no one guarded Randy Moss going deep.
Nine guys available and no one guards the other team's best receiver: This sums up the it's-not-my-job flaw of the zone pass defense. And don't tell me the cornerback is supposed to let the receiver go deep so the corner can watch the flat. On both the touchdown passes cited above, there was no receiver in the flat. Both cornerbacks just stood there while the other team's star roared past them for a touchdown. Nor are these two plays exceptions. On several of the eight Moss/Owens scores Sunday, cornerbacks simply watched as these threats raced upfield, covered by no one. Andre Johnson of Houston also was covered by no one as he started upfield, against a soft zone, for what would become a 73-yard touchdown.
The soft zone works for disciplined teams such as Indianapolis, but for sketchy teams such as Washington and Buffalo, it seems to promote it's-not-my-job thinking. Hey, he wasn't my man! If the Cover 2 doesn't prevent deep strikes -- and that's supposed to be the big virtue of playing Cover 2 -- then what is being accomplished? Defensive coordinators, pick your best cornerback and tell him: Wherever Moss or Owens goes, you go. You're on him like glue, and it's your responsibility, no one else's. Challenge your best defender: That's the way to counter a great receiver. And before you say, "Man coverage can be burned deep," what exactly did we observe Owens and Moss doing to soft zones? Play man-to-man. It's manly!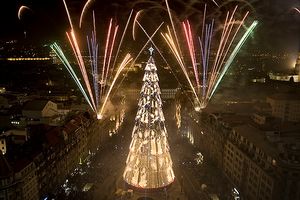 AP Photo/Paulo Duarte
Childhood nostalgia causes us to want Christmas to come earlier every year.
In other news, it's not even Thanksgiving, yet Christmas music is everywhere, most stores have converted to Christmas formats, Santas are prowling the malls and readers continue to report absurd jumping-of-the-gun-on-yuletide incidents. Bob and Regina Blum report, "On November 10th, shoppers entering the Metro store, a major retailer, in Zhengzhou, China, were greeted with a MERRY CHRISTMAS banner." Johannes Juette of Singapore reports, "As I was leaving work on November 15th, a crew was putting up a gigantic Christmas tree in the office lobby. This struck me as ironic since I grew up in Germany, where traditionally the tree is not trimmed until Christmas Eve." Germany, home of many Christmas customs, has fallen way behind the times! Darren Staley of Millers Creek, N.C., reports that the annual Raleigh Christmas Parade, to the state Capitol,
was held Nov. 17
. Not even Tuesday Morning Quarterback has enough space to recount all the early-Christmas nonsense.
Why does the Christmas celebration start earlier every year? The commercial reasons are obvious; many retailers do a significant portion of their business during Christmastime, so the sooner the sleigh bells ring, the happier stores are. This year, retailers are said to be worried that gasoline and home-heating prices are poised to soar, so they hope holiday shoppers will spend before that happens. But there is a deeper reason Christmas starts earlier each year: We want to live in the Christmastime world, and this has nothing to do with religion. In the Christmastime world, children are happy, family is gathered round, and all the year's exhausting and stressful overwork has at least led to a pile of presents. Candles are lighted, and we listen for a sound in the distance. Just as our ancient ancestors must have dreamed of living always in the moment of the harvest, we want to live as long as possible in the moment of the holidays -- regardless of faith, since Santa comes to everyone. Christmastime also evokes the strongest positive memories of most people's childhoods -- of presents, singing, anticipation, and the adults forcing themselves to get along. The Christmas weeks are the time we believe all is right with the world, whether or not we actually go over the river and through the woods to grandmother's house. We want to enter the time of believing all is well, so every year we push up the start date.
And in other football news, trying for the first down on fourth-and-short isn't a "huge gamble" as sportscasters say. Rather, it is playing the percentages properly. Jacksonville is 7-3 and leads the NFL in fourth-down attempts and fourth-down conversions. See more below.
Stat of the Week No. 1: New England has 44 more touchdowns than San Francisco.
Stat of the Week No. 2 In its past two games, Detroit has a net total of 7 yards rushing.
Stat of the Week No. 3: There were three return touchdowns and 459 total return yards in the Arizona-Cincinnati game.
Stat of the Week No. 4: Miami has had 11 starting quarterbacks in the past five seasons.
Stat of the Week No. 5: Philadelphia rushed for more yards (202) than it passed for (150). Note: This is not a misprint.
Stat of the Week No. 6: Peyton Manning has thrown eight interceptions in his past three starts; he threw nine interceptions in the entire 2006 regular season.
Stat of the Week No. 7: Randy Moss had more touchdown catches in the first half at Buffalo (four) than all Bills wide receivers combined have (three) in the entire season.
Stat of the Week No. 8: (Bonus college stat) In Division I-A this season, 11 unranked teams have defeated a top-five team.
Stat of the Week No. 9: Oakland had a scoring drive of minus-14 yards.
Stat of the Week No. 10: Since taking the field in last season's NFC Championship Game, Chicago and New Orleans are a combined 9-14.
New Orleans Saints
Dr. Knockout will see you now.
Cheerleader of the Week:
Reader Jacob Garbin of Terrytown, La., nominates
DiAnne of the New Orleans Saintsations
. According to her team bio, DiAnne has a master's degree in molecular biology, is a medical student, and hopes to become either a dermatologist or a plastic surgeon. Another cheerleader whose future will include saying this to male patients: "You seem pretty healthy, but your heart rate is a little high at 195."
Sweet Play of the Week: In Week 10 at San Diego, Indianapolis trailed by two points with a little more than a minute remaining, then lined up to go for it on fourth-and-1 near the Chargers' goal line. The Colts ran a shift calculated to draw the Bolts offside, hoping to pick up a first down via penalty and kill the clock before kicking the winning field goal. Instead, Indianapolis was called for illegal motion, and Tony Dungy shouted at the officials about whether the call was correct. In the aftermath, Adam Vinatieri missed what would have been a game-winning short field goal. Now it's a week later, Kansas City and Indianapolis tied at 10, and the Colts have a fourth-and-1 on the Chiefs' 3-yard line at the two-minute warning. Out comes the Colts' offense. Surely, Kansas City thinks, Indy plans to draw us offside! Instead, quick snap, Peyton Manning sneaks for a first down. Indianapolis faked a fake play!
Stunned, the Kansas City coaches must have considered having their defenders step aside and allow the Colts to score, just to leave some time on the clock for the Chiefs to have a chance to come back. But on the next snap, Manning knelt down. You can't deliberately allow the other team to score if the quarterback is kneeling! Kneel-down, kneel-down, kneel-down, then the Colts kicked the winning field goal with four ticks left.
Sweet Play of the Week No. 2: After the opening kickoff, Jersey/B's second call was the flea-flicker -- a handoff to Thomas Jones, who pitched the ball back to Kellen Clemens, then Clemens threw deep to Laveranues Coles for a 56-yard gain. The Jets scored a touchdown two plays later. The flea-flicker is a great call on the first possession of a game, when the defenders aren't really awake yet and are expecting runs up the middle.
Sour Play of the Week: Forget the weird "Bring 'em back out, boys" turn of events after the final play of regulation at Baltimore. The Nevermores gave the game away! With the score tied at 27, Baltimore had a second-and-1 on the Cleveland 29 with 38 seconds remaining, holding a timeout and with cool-as-ice place-kicker Matt Stover waiting to trot onto the field. So run the ball, and drill the clock! Instead: incompletion, incompletion, then a field goal for a 30-27 Ravens lead. The two clock stoppages on those incomplete passes left Cleveland with 31 seconds to work with; had Baltimore's coaches called rushes, then used the timeout with a couple of ticks remaining, the game would have ended on Stover's kick. (Or Baltimore would have forced Cleveland to spend timeouts, rather than letting the Browns save them for their last gasp.) After taking the 30-27 lead with 31 seconds remaining, Baltimore boomed a kickoff deep down the middle to Josh Cribbs, who had 100-yard and 90-yard kickoff returns the previous week. Where was the bloop kick, designed to come down around the opposition's 30 but not be returnable? Cribbs ran the kick back to the Cleveland 43-yard line, and I suspect you know the rest.
Sweet 'N' Sour Play: Game scoreless, Carolina lined up to attempt a field goal from the Green Bay 34. Except the call was a pooch-punt by the place-kicker; Tramon Williams alertly dropped back, fielded the punt and returned it 94 yards for a touchdown, setting the Packers' big day in motion. That was sweet. The Panthers knew they were going to punt -- Carolina knew the play, not Green Bay -- yet seemed unprepared for a punt return. Normally, skinny guys cover kick returns. Because Carolina was in field goal formation, offensive linemen were deployed; a few lumbered in the general direction of Williams, but most simply stood watching as he sprinted the length of the field. Carolina was fooled by its own trick play! That was sour. And this is all setting aside why the Panthers weren't simply attempting a field goal; winds were light.
Note: When Detroit tried a 52-yard field goal against Jersey/A, the Giants had no one back to return what proved to be a short, weak kick. This is the same Giants team that allowed Devin Hester to return a long Jersey/A field goal attempt for a touchdown in 2006, with Giants players trotting off during the play, seemingly unaware that field goal attempts can be run back. Note to the Giants' coaches, field goal attempts can be run back!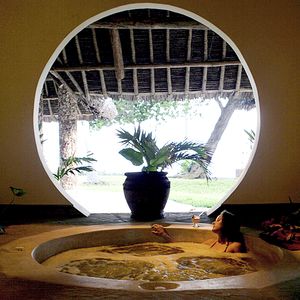 AP Photo/Beatrice Larco
It's fine to spend four years at Ohio State without studying, but woe unto the football recruit who soaks in an unsanctioned Jacuzzi!
Separately, the Justices Ruled That Prospective Law Clerks Must Not Soak in Jacuzzis Within a 30-Mile Radius of the Supreme Court Building:
NCAA Rule 13.6.6, Accommodations on Official Visit: "A prospective student-athlete on an official visit shall be provided lodging and take meals as regular students normally do. Local commercial facilities may be used but at a scale comparable to that of normal student life and only within a 30-mile radius of the institution's campus. Lodging may not include special accessories (e.g., jacuzzis, suites) that are not available generally to all guests residing at the establishment." This is but one of the NCAA's 483 recruiting rules. Surely every coach should be expected to memorize 483 rules! If an NCAA scholarship athlete never cracks a book, never turns in an assignment or never attends a class, there is no penalty. But let a potential recruit borrow a cell phone to make a call, buy him a cheeseburger not "comparable" to cheeseburgers eaten by students, allow him to be physically present on campus for more than 48 hours before enrolling -- scandal!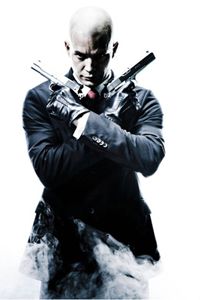 20th Century Fox
Yet another Hollywood movie that glorifies violence and murder. And by the strangest and most amazing coincidence, Hollywood keeps declining in public opinion!
Shoot to Kill the Hit Man Characters:
"Hitman," the latest major Hollywood movie to glorify gunning people down for money, opens this week. Just in time for the holidays! With this flick, semi-star Timothy Olyphant joins major box-office names Ben Affleck, Antonio Banderas, Pierce Brosnan, David Carradine, Tom Cruise, Jennifer Garner, Daryl Hannah, Samuel Jackson, Angelina Jolie, Ben Kingsley, Lucy Liu, Jennifer Lopez, Brad Pitt, Sylvester Stallone, Uma Thurman, John Travolta and Bruce Willis, all of whom have in recent years played hired killers willing to murder anyone, even the innocent, for money. None of the movies in question has been a serious work about organized crime; all have been cheap exploitation flicks.
The number of current box-office stars who have portrayed hired killers in major-studio films probably exceeds the number of actual professional assassins in the real world. You don't have to be Dr. Freud to speculate that cinema stars, steeped in a Hollywood culture obsessed with personal power, subconsciously fantasize about actually being able to kill whomever they please. But doesn't it strike you as strange that so many big-name stars are willing to portray characters who commit murder without compunction? Can it be coincidence the public is becoming turned off to the movies at the very time so many stars revel in morally vacant roles?
The Football Gods in Their Munificence Gave You Timeouts, Use Them: TMQ has long advocated calling timeout to let the defense catch its breath when the opposition is driving. With St. Louis leading 13-9 with 3 seconds remaining and San Francisco on Les Mouflons' 21, Scott Linehan called timeout. The 49ers had just run 10 hurry-up plays, advancing from their 11, and Rams' defenders were sucking air. After composing itself, on the final snap, the St. Louis defense intercepted and preserved the win. Picked by many touts to win its division, San Francisco has lost eight straight.
TMQ -- Best If Read By Wednesday Morning: Recently, I was sitting at a boring staff meeting -- I mean, at a vital staff meeting -- and drinking bottled water. I looked at the cap, which was stamped BEST BY 11-14-09. Not best by 2009 or even November 2009, best by Nov. 14, 2009. What, exactly, would begin to happen inside this bottle on Nov. 15, 2009? Ever more products that ought to have a shelf life measured in decades if not centuries, such as water packaged in glass, are stamped with near-term expiration dates in hopes you'll throw them away and buy more. This isn't just a minor concern about bottled water and soda. Studies have shown that most over-the-counter and prescription drugs in solid pill form remain safe and potent for many years past the expiration date, yet people throw away expired pills and spend big money to replace them.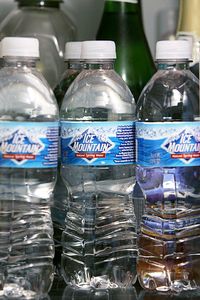 AP Photo/Charles Rex Arbogast
If water has an expiration date, and the universe is 14 billion years old, doesn't that mean all the water in the universe expired 13.999999 billion years ago?
Bottled water note 1: Check the
PiMag Aqua Pour System
from trendy appliances brand Nikken, which employs "an ingenious gravity flow system." When you open the spigot, gravity causes the water to flow down into your cup. Ingenious!
Bottled water note 2: Fiji water really comes from Fiji -- think of the fossil resources used to ship it. Charles Fishman reports in Fast Company magazine that last year Americans drank 28.3 gallons per capita of bottled water, versus 1.6 gallons per capita in 1976. The 2006 figure is an 18-fold increase in three decades, and it works out to 226 16-ounce water bottles per American per year. People buy bottled water in New York City, though its tap water, which comes from upstate reservoirs, tastes delicious and contains no contamination. Fishman pointed out that bottled water is even popular in San Francisco, though San Francisco tap water comes from Yosemite National Park and tastes really good. If San Francisco tap water were sold as Yosemite Water and cost too much, then people would want it!
The bottled water craze began in Europe, where civic water is not as pure as here and often "hard" -- in much of Europe, you're smart to drink bottled water or to use a Brita filter. In America, where most tap water is of high quality and good flavor, bottled water is in many uses just another frill; and it takes substantial amounts of petroleum to manufacture the plastic in the bottles, plus ship bulk water around the country. Imagine telling the 1 billion people worldwide who lack access to clean drinking water that Americans use clear, pure drinking-quality water to wash their cars, then drink from water bottles and throw the bottles away. That last is my feared real explanation for the bottled water craze -- we've become too lazy to fill a glass, drink and return the glass to the kitchen. We want to throw the bottle away.
Bottled water note 3: A recent spate of news accounts pointed out that two major brands are not spring water but, rather, tap water that has been through an extra purification cycle. After these reports, the International Bottled Water Association bought full-page ads in The New York Times and other major newspapers, extolling its member companies' products. This is another example of TMQ's Law of Corporate Scandals: Bad for Everyone But Newspapers. Whenever there is a corporate scandal, the involved party buys full-page newspaper ads to state its case. Here, the IBWA explains that hard-hitting annual facilities inspections are conducted by "an independent, highly qualified technical auditing and compliance firm" that, ahem, works on contract to the IBWA.
Adventures in Officiating: Every week, there is one play TMQ watches over and over in rapt fascination, and this week, this one was it. With Detroit and Jersey/A scoreless, the Lions faced first-and-10. The Giants blitzed eight -- normally a suicidal tactic, but Jon Kitna entered the game having been sacked 37 times and having lost 11 fumbles, both league-worst numbers. As the eight rushers came across, Detroit fans realized to their horror that the Lions' call was a screen; that is, Detroit offensive linemen were deliberately not blocking their men. Kitna ran backward 10 yards under pressure, then reversed field and ran backward another 10 yards -- never run backward! Under tackle, surrounded by Jersey/A defenders, he appeared to fumble; a Detroit lineman recovered for a net loss of about 25 yards.
But wait, officials ruled incomplete pass! Kitna was wrapped up, falling down and had no receiver in sight, but he made a slight passing motion with his arm as he fell. Ninety-nine of 100 football enthusiasts watching the play would have said "Fumble," especially because the ball hit the ground at Kitna's feet. Here's the rub: The ruling of incomplete pass was correct. NFL Rule 21.2.C says, "When a Team A player is holding the ball to pass it forward, any intentional movement of his arm starts a forward pass. If a Team B player contacts the passer or the ball after forward movement begins, and the ball leaves the passer's hand, a forward pass is ruled, regardless of where the ball strikes the ground or the player." In other words, if a quarterback is about to be sacked, all he needs to do is hurl the ball into the ground with a clumsy passing motion and the ruling is incompletion; the clumsy-motion part keeps grounding from being called, since there's no way of knowing where the pass might have been intended to go.
For years, TMQ has been saying this rule means quarterbacks about to be sacked should simply throw the ball into the ground at their feet with a clumsy I-was-trying-to-pass motion. The key is to look clumsy! Baltimore 27, Cleveland 27 at the two-minute warning, Browns' quarterback Derek Anderson, under tackle, hurled the ball sideways into the ground and was flagged for grounding. On the next snap, he was sacked; the Browns punted, and the Ravens drove for the apparent winning field goal. As Anderson was going down, he made a deliberate motion to heave the ball into the ground. By the wording of the NFL rule, and by the standards used in the Giants-Lions game, if Anderson had made a clumsier passing motion, the play would have been ruled an incompletion.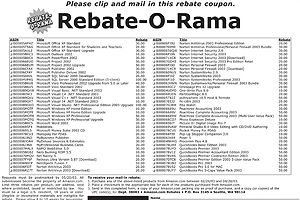 Just follow these simple instructions to cash your rebate -- while supplies of cash last!
Disclaimer of the Week:
Reader Jeff Kennedy of Louisville, Ky., reports, "The disclaimer for my Hewlett-Packard printer's 'Any PC Bundle $50 Mail-In Rebate Holiday 07 (2523) Promotion' -- the actual name you have to write on the envelope when mailing it in -- includes the warning, 'Good while supplies last.' This is for a cash rebate." Is HP in danger of running out of cash? Investors should know that.
'Tis Better to Have Rushed and Lost Than Never to Have Rushed At All: Leading Jersey/B 16-13, Pittsburgh faced third-and-2 with 2:50 remaining. A first down puts the Steelers in position to drill the clock. The Steelers came into the game second overall in rushing offense; the Jets came into the game, let's see here, last in rushing defense. Why is Ben Roethlisberger dropping back to pass? Sack, punt, and the Jets' improbable comeback begins.
By the Hammer of Grabthar, He Was Avenged! As the clock ticked down in the fourth quarter, safety James Butler of Jersey/A had good coverage but was outjumped at the deep left sideline for the touchdown by Calvin Johnson, making the score Giants 16, Lions 10 with 4:41 to play. On Detroit's next possession, Lions coaches called the same pattern, deep left up the sideline to the end zone. Butler again had good coverage but this time outjumped the Detroit receiver, interception at the two-minute warning.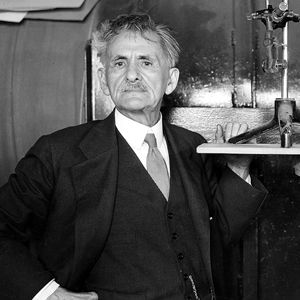 AP Photo
Michelson (pictured here) and Morley did not demand $15 billion in public subsidies.
Scientists Discover That If You Slam Members of Congress Together Under Pressure, Money Is Released:
High-energy particle accelerators cost taxpayers large sums but stand little chance of discovering anything of practical value. Promoted as quests for understanding of the universe, particle accelerators serve mostly as job programs for physicists, postdocs, and politically connected laboratories and contractors. Yes, abstract experiments of bygone days produced great discoveries, and yes, the quest for abstract knowledge is inherent to human nature. But most experiments from the bygone golden age of physics were done at private expense, not using tax subsidies. Albert Michelson and Edward Morley did not demand that Ohio taxpayers provide them with a decade of luxury
while they refined their ideas
.
Privately funded atom-smashers would be perfectly fine -- unless one inadvertently transforms the Earth into "an inert hyperdense sphere about 100 meters across," as this book by British astronomer Martin Rees claims is possible. The problem is that today's particle accelerators operate by hitting up taxpayers for millions to billions of dollars -- money used mainly for career featherbedding among the people advocating the expenditure. Sure we'd like to know whether the Higgs boson exists. But why should we be taxed to find out? Pure knowledge is of value to civilization, and so is literature. If I demanded that physicists be taxed to subsidize the writing of my novels, physicists would be outraged. Yet the same group believes others should be taxed to subsidize their divertissements, to say nothing of their choice of restaurants.
Congress probably hands out money for particle accelerators because senators and representatives understand little of science and believe they are funding projects that will aid the national defense, improve nuclear power or result in some breakthrough such as warp drive. Attention, House and Senate: Particle-accelerator research focuses almost exclusively on the abstract question of why matters exists, which is a really fascinating question but is unrelated to practical knowledge, military affairs or global economics. Last winter, Congress added millions of dollars to the National Science Foundation budget for atom smashers. Statements by Speaker of the House Nancy Pelosi and other members of Congress from both parties suggested they believe particle accelerators have something to do with international economic competitiveness. This only shows that the House and Senate have no idea what they are throwing money at -- a long-standing flaw of Congress.
The National Science Foundation budget for the fiscal year that just ended contained about $135 million in tax dollars to operate the Relativistic Heavy Ion Collider at Brookhaven National Laboratory, a facility to which federal taxpayers forcibly have contributed about $1.1 billion total. In the previous year, fiscal 2006, the Relativistic Heavy Ion Collider stayed in operation partly owing to private donations given by science patrons of their own free will. Congress won't stand for that! Now, Brookhaven researchers are once again in the business of reaching into your pocket. Watch out for heavy-handed lobbying demanding that taxpayers who are struggling to pay for health insurance nevertheless support the National Synchrotron Light Source, another toy Brookhaven wants, and the wonderfully named Thomas Jefferson National Accelerator Facility in Newport News, Va. Jefferson was known to love religious freedom, the horticulture of Virginia and public subsidies for data on quantum chromodynamics!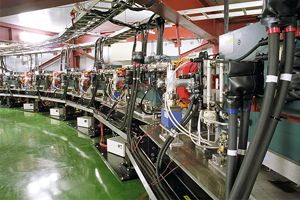 KEK
We're using your tax dollars to simulate the explosion of the entire universe. It's perfectly safe!
The cost of the Brookhaven and Jefferson initiatives will be chump change if backers of the proposed
International Linear Collider
get their way. Over the winter, ILC proponents estimated their underground maze of mysterious gizmos, plus associated labs and countless administrators' offices, could be built for about $15 billion. That's roughly the same as is already being spent on the
Large Hadron Collider
being completed in Switzerland. The Large Hadron Collider is mainly a project of European governments; if built, the ILC would be funded mainly by the United States, China and Japan. Already, those who stand to profit from the $15 billion ILC are saying it is needed for international competition -- normally clear-headed technical journal Science recently devoted not one but two articles to echoing the specious special-favors lobbyists' pleading that unless the United States throws money, the Large Hadron Collider would "secure Europe's ascendancy in particle physics for years to come." The proposed International Linear Collider in the United States would do approximately the same thing as the nearly complete European system: Why does the world need
two
super-expensive tax-subsidized advanced accelerators when neither is likely to accomplish anything other than providing payroll checks for staff? Why, because if the Europeans are wasting $15 billion, we've got to show our national resolve by wasting $15 billion, too! We can't let the French get all the credit for accidentally crushing the Earth into an inert hyperdense pinpoint!
The superconducting magnets of Europe's 17-mile-long Large Hadron Collider, near Lake Geneva, are scheduled to turn on in 2008, and we can hope that a sizable chunk of the France-Switzerland border does not dematerialize at that instant. The goal of the Large Hadron Collider is to slam together beams of protons traveling in opposite directions at roughly 99 percent of the speed of light: It is assumed the collision will simulate the subatomic energy levels that existed during the Big Bang. Europe's Large Hadron Collider is circular, and veering around in a circle slightly limits the top speed of protons. America's proposed International Linear Collider would have its mysterious gizmos in a straight line and thus be able to accelerate protons slightly closer to the speed of light, coming slightly closer to approximating the assumed conditions of the assumed Big Bang. A straight-line setup with slightly more speed is the main difference between the proposed International Linear Collider and the nearly finished Large Hadron Collider. Set aside whether $15 billion should forcibly be removed from taxpayers' pockets in order to cause proton beams to move a bit faster. Are we really sure it is history's greatest idea to be re-creating the conditions that existed when the universe exploded?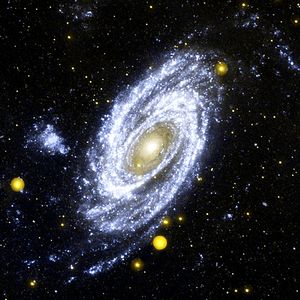 AP Photo/NASA
The universe was formed by the Big Bang. Surely we are totally, completely safe using tax dollars to put the U.S. government in charge of recreating the conditions.
Assume the Big Bang was how it all began. During this event, vast amounts of matter and radiation materialized from nowhere, the light-speed barrier was broken, space became curved, matter-antimatter annihilation destroyed millions of times the mass of the present universe, and other fairly wild stuff happened. A localized Big Bang Lite caused by a particle accelerator is unlikely, but why are we going out of our way to engage the risk? Given that very expensive particle accelerators have little chance of ever producing social benefits, Western governments appear to be building these devices solely to stop physicists from complaining about the level of tax subsidies they receive. Is this really a sound public-policy reason to engage a risk of calamity?
Physics featherbedding note: Normally clear-headed Science magazine, flagship of the American Association for the Advancement of Science, last winter ran an article on why physicists privately are hoping the new ultraexpensive atom smashers won't find the ultimate elementary particle, the very thing they are designed to find. Wait -- they are hoping the $30 billion worth of projects will fail? Here's the reasoning: If the machines actually do discover what causes matter, how will science lobbyists justify billions more euros and dollars for additional atom-smasher subsidies in the future? Science wrote with a straight face, "Many particle physicists say their greatest fear is that this grand new machine, the Large Hadron Collider, will spot the Higgs boson and nothing else. If so, particle physics could grind to a halt." If the mystery of matter is solved, how could taxpayers be compelled to continue paying the restaurant tabs of physicists! Come on American Association for the Advancement of Science, you assert rationalism, so it would be nice if you took a detached, rational view of the financial self-interests of science.
Search note: The above link to Rees' book is from the Google Library Project, which I once opposed but now support. The project allows anyone to scan the text of books. In theory, you can use Google Library to read entire copyrighted books without the author receiving a royalty, which is why I initially opposed the effort. But realistically, who's going to read an entire book in a computer browser pane? I've switched over to thinking Google Library is a good idea because it might raise enthusiasm about books and increase sales. Here, you can browse my 2002 novel "The Here and Now," which has nothing to do with sports, space aliens or cheerleaders. "The Here and Now" got rave reviews in the New York Times and Los Angeles Times -- and barely sold 2,000 copies. Maybe Google Library will help revive it.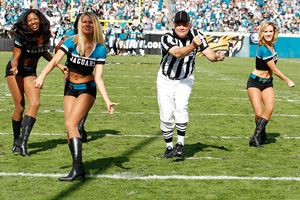 Joe Robbins/Getty Images
It's the 21st century -- why isn't this guy a shirtless mega-hunk?
Fortune Favors the Bold!
Leading 3-0, Jacksonville faced fourth-and-1 on the San Diego 11 in the first half. Jack of the River went for it, first down. Three plays later, Jacksonville faced fourth-and-goal on the San Diego 1. Jack of the River went for it again, touchdown. Going for it on fourth-and-1 is not a "huge gamble" but rather is playing the percentages. Jacksonville continued on to win.
Chargers Sinking Slowly Into The San Andreas Fault: Last year, San Diego was 14-3 under Marty Schottenheimer, who was fired; since then, the Bolts are 5-5. The San Diego offense continues to be ineffective; Philip Rivers continues to look shaky; and LaDainian Tomlinson -- how many times have you heard his name mentioned this season?
Awesome Detroit Lions Roll Toward Playoffs: (Note: new running item that might not last long.) Why are the awesome Lions suddenly sputtering? Through their first eight games, the Lions were 6-2 and led the NFL in opponents' fumbles recovered. But as Aaron Schatz of FootballOutsiders.com has shown, defensive fumble recoveries are almost entirely blind luck, helping today but telling nothing about the future. Perhaps Detroit's winning record was amped up by recovered fumbles, and that kind of luck rarely lasts.
The "Hissed Off" Line Wasn't That Bad! Spenser, the Official 12-Year-Old of TMQ, notes that the NBC program "Football Night in America," which should be called "Football Night in the Known Universe," is rated TV-14. Definition: "Unsuitable for children under 14 years of age. This rating may be accompanied by any of the following subratings: V for intense violence, S for moderate sexual situations, L for coarse language, D for highly suggestive dialogue." So 12-year-olds should not watch "Football Night in America"?
Pay Them With Educations: On Nov. 11, Michael Lewis argued on the New York Times op-ed page that since football factory colleges are rolling in money, Division I football players ought to be paid: "In 2005, the 121 Division 1-A football teams generated $1.8 billion for their colleges. If the colleges paid out 65 percent of their revenues to the players [the share paid to NFL players], the annual college football payroll would come to $1.17 billion." Distributed across the 121 Division I schools with 85 football scholarships each, that would come to about $114,000 per season per big-college football player.
That big-college football and men's basketball players should be paid is a perennial contention. TMQ thinks the idea is wrong on these scores: First, the players already receive tuition, room and board, which is hardly an inconsequential form of payment; second, paying college players would ruin college sports, thus killing the golden goose and ending the money flow. The real scandal of big-deal college sports is not that the schools are keeping the revenue, it is that they are keeping the revenue without educating the players. With a few sainted exceptions such as Stanford and Boston College, graduation rates for Division I football and men's basketball are atrocious. Colleges recruit players and exploit them to generate money, but don't make them attend class or ensure that they learn. The players use up their eligibility and come to the rude awakening that no professional career awaits -- fewer than 2 percent of Division I football players ever receive an NFL paycheck. At that point, the players understand they need a college education to succeed in life, but by then the scholarship is exhausted and the university has moved on to taking advantage of the next round of suckers.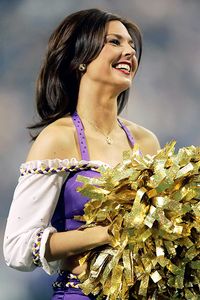 Jeff Gross/Getty Images
When you're playing Oakland, there's always something to cheer about!
Thus Lewis' article gives me an opening to repeat the reform proposal made by Official Brother Neil Easterbrook, a professor at TCU -- for every year a Division I football or men's basketball player performs, he receives an
additional
year of tuition, room and board at the school. That way, when NCAA eligibility expires and the player realizes no NFL or NBA payday will ever happen, he can buckle down, get serious about studying and obtain the college education that will help him advance in life. Neil's rule would ensure that Division I football and men's basketball players are not used up and tossed away by the sports-factory schools; would create a strong incentive for those schools to be serious about teaching their athletes, so they graduate on time and don't represent extra years of costs; and would create a campus presence of once-star players who didn't make the NFL or NBA and are now at the library studying, radiating the message that you'd better study. How about it, NCAA? Why not use your billions of dollars to set up a system that would allow revenue-sport athletes who have brought you cash and glory on the field to remain in school until their degrees are complete?
Sour Play of the Week No. 2: Byron Leftwich -- in for Joey Harrington, who was in for Michael Vick, and soon out for Harrington -- dropped back to pass for Atlanta. Three men rushed, while six were available to block. With just three rushing six, Leftwich was hit; he fumbled, and Ronde Barber returned the rock for a touchdown. If six cannot block three, you must be the Atlanta Falcons. Leftwich threw two interceptions and lost a fumble -- in less than three quarters of play.
Just Run! Score Dallas 28, Washington 23; the Redskins had the ball on the Cowboys' 19 at the two-minute warning. Young quarterback Jason Campbell rolled right and had plenty of room to run for the first down; instead, he forced a pass to a covered receiver, Dallas interception and the rest was kneel-downs. Sportswriters, sportscasters and sports talk radio endlessly pump the notion that, at the NFL level, only passing yards by quarterbacks count; quarterback rushing yards are seen as high school, not "mature" yardage. Young quarterbacks such as Campbell are under intense pressure to win games with their arms, not their feet. But if there is green turf ahead, just run! Joe Montana used to drive defenses to distraction by leaving the pocket to rush 10 or 15 yards, then stepping out of bounds to avoid being hit. It was smart football then, and it's smart football now.
Hidden Plays: Hidden plays are ones that never make highlight reels but that stop or sustain drives. Arizona's Antrel Rolle ran an interception back for a touchdown that made it Cardinals 35, Bengals 27 at the end of the third quarter. Rolle was called for taunting, meaning Arizona kicked off from its 15. Cincinnati ran the kickoff back to the 46, but special-teamer John Busing was called for what NFL.com described as an "illegal block above the waist." The penalty moved the ball back to the Cincinnati 25, and the Bengals sputtered out from there, with Arizona stopping two fourth-quarter fourth-down attempts by the home team.
Corporate Greed Watch: Last week, Merrill Lynch announced that its new CEO, John Thain, will be paid at least $50 million a year, rising to as much as $120 million per annum depending on the company's stock price. The company issued some blather about how the ultrahigh pay was necessary to inspire Thain to perform. So for, say, only $25 million a year, he would have sat at his desk refusing to work? In large global enterprises, expensive but skilled executives can be a good buy for shareholders; the difference between a smart or dumb executive decision might equate to billions of dollars. But do you really need to pay people $50 million a year to inspire them to work hard? The unstated assumption is that for anything less than ultraextravagant pay, modern CEOs will refuse to perform their duties. Anybody like that should not be hired in the first place!
Besides, the CEO record emphatically shows that very high pay does not necessarily link to performance. Merrill Lynch's previous boss, E. Stanley O'Neal, just cashiered, was paid an average annual of $58 million over four years. O'Neal did a terrible job, getting Merrill Lynch mixed up in the subprime lending mess -- a financial door that was pretty much labeled "OBVIOUS TRAP." Over the past 12 months, Merrill Lynch 's stock price has fallen from about $90 to about $60, costing shareholders about $25 billion of value. For doing such a terrible job, O'Neal received vast amounts of money. Now, the new guy will get even more; he must receive at least $50 million a year or he will refuse to answer his phone! At this point, superhigh CEO pay seems little more than glorified shoplifting. Where is Congress?
Chicago Bears Sinking Slowly Into Lake Michigan: One year ago, Chicago beat Seattle 37-6; Sunday, the Blue Men Group pretty much cruised, with Chicago launching a consolation field goal with 13 seconds remaining to make the final score respectable at 30-23. Since taking the field in Miami for the Super Bowl, the Ming Ding Xiong ("Bears whose outcomes are decided by fate" in Chinese) are 4-7. Their vaunted defense is currently 22nd, their vaunted rushing offense currently 29th. Many things have gone wrong: It all began in the offseason, when the Bears traded away Thomas Jones, an effective running back, and fired Ron Rivera, an effective defensive coordinator. Jones and Rivera were essential to last year's Super Bowl run. They were shown the door because -- because, well, there must have been a really good reason, mustn't there? Since they departed, Chicago's core strengths, rushing and defense, have been weaknesses. And of course you remember what Chicago got for Jones in the trade. Big hint: "Dan Bazuin."
New Orleans Saints Sinking Slowly Into Lake Pontchartrain: Sunday's best purist drive: Leading New Orleans 20-10, Houston took possession with 7:19 remaining and proceeded to rush on seven of 10 snaps, drilling the clock down to the two-minute warning. And what is up, New Orleans? Since taking the field for the NFC Championship Game, the Saints are 4-7. With Houston leading 3-0, the Moo Cows ran a nicely executed but not unusual play fake, and cornerback Jason David and safety Josh Bullocks just watched Andre Johnson blow by for his 73-yard touchdown catch. With Houston leading 10-0, Reggie Bush fumbled on the Texans' 3. This team just is not playing efficiently.
Don't Rush Up to the Line: It has become standard for offenses that know they received the benefit of a wrong call to rush up to the line and try to snap before the opponent can challenge. Rushing up to the line only alerts the other coach to toss the red flag! New England 28, Buffalo 7 with three minutes remaining in the first half; officials signaled completion and first down, though Buffalo quarterback J.P. Losman could see the ball actually hit the ground. Losman madly rushed his teammates up to the line to attempt a quick snap -- alerting Bill Belichick to toss his flag, which he did; completion overturned.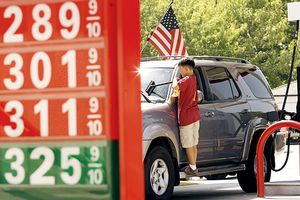 AP Photo/Damian Dovarganes
Don't leave the engine running!
Think Globally, Park Locally:
TMQ's Washington office is next door to the
Carnegie Endowment for International Peace
, which has perhaps the coolest name of any organization in world history. Plus, no competition -- there is no Endowment Opposed to International Peace. The Carnegie Endowment's politics are establishment-liberal, and its leaders issue pronouncements about the threat of global warming. Recently, I walked past Carnegie on my way to lunch. In its drive-up were four black Lincoln Navigator SUVs, with bruiser-class guys in black suits and dark sunglasses standing nearby, security for some higher-up. Here's what struck me -- all four SUVs had their engines running, though they were parked and their drivers standing around. An hour later, I walked back from lunch, expecting the SUVs to be gone. All still there -- and all with their engines still running. I walked up to one of the bruisers pretending to be lost and asked him directions. As he struggled to offer directions, I looked into his SUV and saw that the air conditioner was set to maximum, though no one was inside the vehicle. Hey Carnegie -- think globally, act locally. If you're worried about greenhouse gases, how about stopping petroleum waste in your own driveway!
Larger issue here: Drivers too often leave the engines on when unnecessary. Suburban soccer moms talking to their friends through the SUV window usually have the engine running. Men waiting for someone to come out of a store often leave the engine running. Standard estimates hold that idling losses account about 20 percent of the energy value in the gasoline we buy. Anytime the car will not move for 60 seconds or more, turn off the engine. Merely not leaving the engine running would reduce U.S. petroleum consumption by nearly 1 million barrels per day.
Running Up the Score Watch: At the end of the third quarter, the Patriots were leading Buffalo 42-10 -- equal to the margin of the greatest comeback in NFL history -- yet Tom Brady was still on the field, still throwing passes like mad while the Flying Elvii were going for it on fourth down rather than attempting a field goal, frantically trying to run up the score. This is bad sportsmanship, plus it needlessly exposes starters to injury. New England possessions Sunday night: Touchdown, touchdown, touchdown, touchdown, touchdown, touchdown, touchdown, punt. That's impressive until you get close to the end of the string, when more touchdowns are unneeded. It is one thing for the Patriots to be determined to win, quite another for their coaches to be determined to convince the world they are poor sports. This is extremely weird -- why would anyone want to convince the world of this? Should the Patriots advance to win the Super Bowl still displaying bad sportsmanship at every chance, the postscript on the whole NFL season might be this word: bummer.
The Flying Elvii are doing everything to near-perfection, but TMQ continues to think too much credit is going to Brady and his flashy receivers, not enough to the offensive line and defensive front seven. On the night, Brady was never sacked, was hit only once and hurried only once; otherwise, he stood in the pocket as though he was posing for a magazine cover, no rusher even near him. Put Joey Harrington behind New England's great offensive line, and he'd be a star. When New England was on defense, J.P. Losman was sacked four times and hit really hard on three other occasions, despite Buffalo's keeping at least six back to block. Brady's passes were right on the numbers, and Losman's passes were hitting the turf in front of his receivers; superior New England line play was the reason for both outcomes.
Speaking of receivers, when oh when will someone jam the ones from New England? Game after game, defensive coordinators play New England by having the corners backed off and soft. Attention, this is not working! Tuesday Morning Quarterback continues to long to see what will happen if a defense simply jams the New England receiving corps -- the way New England corners almost always jam their opponents.
Best Block: Normal-human-being-sized Maurice Jones-Drew absolutely drilled ultrahyped Shawne Merriman, who was blitzing when the Jags were at the Bolts' goal line, allowing David Garrard time to throw a touchdown pass to tight end Marcedes Lewis.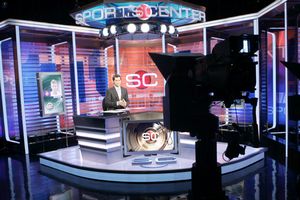 AP Photo/Bob Child
Sure he's fast-paced and witty. But what academic theory is he using?
Obscure College Score of the Week No. 1:
Catawba 66, Albany (Ga.) State 35 (Division II playoffs). Located in Salisbury, N.C., Catawba College features course offerings that include "
Introduction to Sportscasting
," which covers "theory and practice of sports reporting on the radio and television." There's a
theory
of sportscasting?
Obscure College Score of the Week No. 2: Curry 42, Hartwick 21 (Division III playoffs). Located in Milton, Mass., Curry College asks students to "Please enter and exit the dining room through the main entrance only." Division III bonus: Mount Union, which has dominated the small-college championship round recently, began its postseason by beating Ithaca College 42-18.
Big College Update: Alabama is 6-5 and in danger of no bowl bid. Why mention this? Because over the summer, Sports Illustrated put Little Nicky Saban on its cover, declaring he was sure to revive Tide football.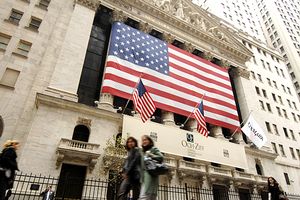 AP Photo/Louis Lanzano
On Wall Street, if the CEO is paid less than $50 million for losing your money, he will lack motivation and refuse to report to work.
Reader Animadversion :
Got a complaint or a deeply held grievance? Write me at TMQ_ESPN@yahoo.com. Include your real name and the name of your hometown, and I might quote you by name unless you instruct me otherwise. Note: Giving your hometown improves your odds of being quoted.
Wednesday: Readers report on high school district-hopping.
Next Week: Wall Street CEO demands $50 million to attend company picnic.
In addition to writing Tuesday Morning Quarterback, Gregg Easterbrook is the author of "The Progress Paradox: How Life Gets Better While People Feel Worse" and other books. He is also a contributing editor for The New Republic, The Atlantic Monthly and The Washington Monthly.