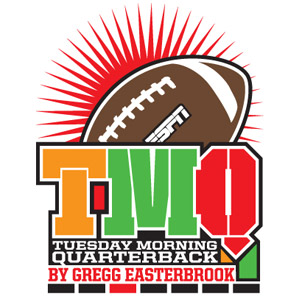 Football pundits say the NFL is a copycat league -- pundits even copy the copycat line. So which tactic of last year will be copied this year?
Based on the trend, you'd think the shotgun spread will be the copycat's favorite. No football tactic has proliferated faster, not the veer option in the 1970s, not the West Coast in the 1980s or the no-huddle in the 1990s. As recently as the 2004 season, shotgun spread formations were a rarity at all levels of football. In that year, when my kids' high school coach rolled out a four-wide shotgun spread in the second half of a playoff game, the opposing defense had no idea what to do; our guys scored 35 points in the half for a comeback win. Now everybody knows how to defense this tactic, because last season many of the nation's high schools and colleges employed some form of the shotgun as a base look. Probably more will this autumn.
As for the NFL, three years ago, the Super Bowl winner, Pittsburgh, used a shotgun spread once in a while; two years ago, the Super Bowl winner, Indianapolis, used a shotgun spread much of the time; last year, the highest-scoring offense ever, New England, used a shotgun spread almost all the time. Pro Football Prospectus, the gold standard for football annuals, reports in its 2008 edition that last season was the first in which every NFL team showed the shotgun spread at least once. In 2007, "the average NFL team used the shotgun 27 percent of the time, a huge jump over the 19 average of 2006," Pro Football Prospectus 2008 says. In addition to almost always being in a shotgun spread, the mega-scoring Patriots had at least three wide receivers on the field three-quarters of the time, and almost never put out two running backs. Green Bay, Dallas and New Orleans, which joined New England and Indianapolis as last season's top offensive teams, also showed a lot of shotgun spread. At one point, Brett Favre made like Tim Tebow, running a sprint draw out of the shotgun spread.
On the other hand, what tactic won the most recent Super Bowl? Balance. The Giants started out 2007 pass-wacky, but as the weeks marched along, turned toward balance. In the NFC Championship Game, Giants coaches called 42 passes (attempts, sacks and scrambles) and 39 rushes, while Green Bay coaches called 36 passes and 13 rushes. In the Super Bowl, Giants coaches called 36 passes and 26 rushes, while New England coaches called 53 passes and 16 rushes. In the final steps taken by the 2007 champion, balance prevailed over the shotgun spread. Not by much; games don't get any closer than the most recent Super Bowl. But balanced offense -- the traditional approach -- carried the day.
It may also be the case that by the end of the 2007 season, defensive coordinators were finally catching on to the shotgun spread. New England's pass-wacky, everybody-wide shotgun averaged 37 points a game through the regular season, then in the playoffs put up 31, then 21, then 14. Here were the final possession results of the highest-scoring team of all time: punt, punt, fumble, turnover on downs, punt, punt, touchdown, turnover on downs. One score in its final eight cracks at the ball. Maybe it was just a bad day for New England. Maybe it was the great Giants defense. Or maybe by the end of last season, a blueprint for handling the shotgun spread was finally drawn.
So will we see more balance this season, or more pass-wacky shotgun spreads? Perhaps we will see the college compromise, rushing from the shotgun spread. (Last year, Wake Forest used the shotgun spread almost exclusively, and ran 55 percent of the time.) Whichever look gets the copycat treatment this season, TMQ continues to feel Giants offensive coordinator Kevin Gilbride has not gotten his due for the Jersey/A Super Bowl win. Everyone's raving about defensive coordinator Steve Spagnuolo, but his charges' efforts would not have mattered if the Giants had not scored. Gilbride has a long, often unhappy history of being pass-wacky and of embracing wacky trends, such as the run 'n' shoot. Last season, his use of balanced, traditional offense drew little notice. But with five-wide wackiness having taken over football recently, going traditional was, in a sense, an innovation. At the season's close, the Packers' and Patriots' defenses weren't ready for a balanced attack -- perhaps because they saw so little of that last year!
In other sports news, Tuesday Morning Quarterback has never liked the medal-count obsession of Olympics coverage. Why do we care what nation finishes in which place? The Olympics are supposed to celebrate individual achievement and international cooperation; country-based medal counting violates both principles. During the Cold War, the relative United States-Soviet Union medal count was closely watched. Now it's the United States-China standings, with the Huffington Post last week running the banner headline, "CHINA 22, AMERICA 10," referring to gold, as if this was supposed to be shocking. Medal counts don't have any meaning -- they don't tell us anything about the relative strengths, virtues or prospects of different societies. Is Australia a significantly better place than Sweden? Going into Monday, Australia had 33 medals, Sweden three. Those numbers reveal nothing about Australian or Swedish society.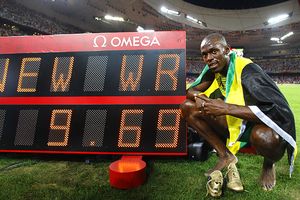 ADRIAN DENNIS/AFP/Getty Images
Only 9.69, Usain? We thought you could do 9.68!
In other Olympic news, the timer said Michael Phelps swam the 100-meter butterfly in 50.58 seconds, Milorad Cavic swam it in 50.59 -- can anyone seriously believe either finished one-hundredth of a second different from the other? The timer said Britta Steffen swam the 50-meter freestyle one-hundredth of a second faster than Supermom Dara Torres. Tenths of seconds are absurd enough, as Tuesday Morning Quarterback
noted a few months ago
. A hundredth of a second is too fleeting to have any common-sense relevance, let alone decide an athletic event; and this is setting aside whether a mechanical device splashed with water (the touch pads) can be accurate to the hundredth of the second. Yet numerous clocks in Beijing show hundredths of seconds, as if these splinters of time can be measured meaningfully. Reader Fred Ruonala notes that as the Phelps result was announced, one of the NBC announcers said viewers could "clearly see Phelps touched first." Now Olympics announcers can perceive hundredths of seconds.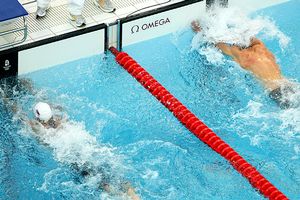 Nick Laham/Getty Images
It's obvious who wins -- if you already know.
In graphics news, every couple of years NFL teams adapt new alternative jerseys, hoping to increase sales. Every couple of years TMQ changes logos, hoping to increase -- hmm, the column is free. Anyway, as of today, TMQ has a new logo, designed by Jaimie Muehlhausen, creative director for Tony Hawk and head of
this design studio
. Thanks, Jaimie! Now, my annual AFC preview.
Baltimore: So who will the Ravens be this season, the team that last year came within a play of defeating all-time juggernaut New England, or the team that last year lost to 0-13 Miami? The team that opened 4-2 last year, or the team that finished 1-9? The Nevermores' defense was stout as usual in 2007, while the team's passing attack sputtered as usual (finishing 23rd). Coach Brian Billick was inexplicable as usual, making hyperconservative game-management decisions while grimacing and groaning on the sidelines as if he had no faith in his own charges. Since Baltimore went 13-3 in 2006 and won a postseason bye, the team is on a 5-12 run, and has often looked horrible. One reason is luck: Baltimore was first in the league in turnover differential in 2006, last in 2007. Odd coaching had to be another reason, the always-wincing Billick inspiring no confidence. In the 2007 season finale, Baltimore, which at that point had lost nine straight, defeated a Pittsburgh team that had locked its best seed and was resting starters for the playoffs. In the postgame news conference, Billick called the game "an outstanding win." Coaches use any opportunity to praise themselves, but that statement crossed some kind of nuttiness line.
Now John Harbaugh is the Baltimore coach -- yet another gentleman who had never been a head coach at any level before becoming an NFL head coach. Harbaugh has never even been an offensive or defensive coordinator! He's only been a position coach or special teams coach. Meanwhile, crafty, canny, cagey Cam "Cam" Cameron, after one of the all-time worst years of coaching in football history, leaves Miami to become the Baltimore offensive coordinator. Cameron has a good track record coaching quarterbacks, with two of his most recent pupils being Drew Brees and Philip Rivers. Although a former NFL head coach, he certainly will not in any way be threatening to Harbaugh.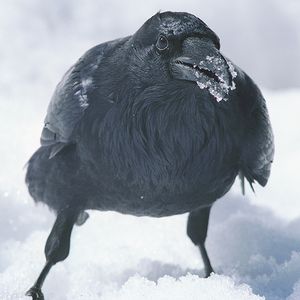 Tom Murphy/National Geographic/Getty Images
"Awk! No offense! Quoth the raven! Awk!"
Animal activist note: The Ravens hope to have
two actual ravens
trained to fly around their stadium this fall. Ravens are intelligent animals with some ability to mimic speech; according to The Associated Press, the trainer is trying to teach the birds to say "Go, Ravens." TMQ thinks the birds should be trained to squawk the word "nevermore." If the visiting team scores a touchdown, they could flutter around the end zone proclaiming, "Nevermore! Nevermore!"
Buffalo: This year's Miami "at" Buffalo game in Toronto reduces the Bills' home dates to seven. But unlike the Dolphins and Saints, penalized by losing a home game for "home" appearances in London, developing a Toronto relationship should be good for the Bills. Now check the favor the league did for Buffalo in this year's sked -- only one Orchard Park game in December, and that against the sinister-but-popular Patriots. The Bills always sell out their pre-Thanksgiving games, but struggle to move December tickets, since locals know snow will have set in by then. For 2008, Buffalo has only one December true home game to sell, which won't a problem with the Patriots as the opponent. The Toronto game is in December; though north of Buffalo, Toronto gets considerably less snow, owing to lake-effect weather patterns. Even though the game will be played indoors at Rogers Centre, it will likely be easier to get around Toronto than Buffalo on Dec. 7. For several seasons now, the NFL has both limited Buffalo's December home dates, and made sure that December visitors are attractive to ticket buyers. Between scheduling favors and the new revenue-sharing deal, which is favorable to small-market teams, the NFL seems to be signaling it wants the Bills to be successful in Buffalo.
Last year, Buffalo had a league-low 20 offensive touchdowns. Bills draftees James Hardy and Xavier Omon combined for 53 touchdowns last season in college, more than double the entire Buffalo offense. The Ivies played well on special teams and on defense -- subtract two blowouts by New England, and Buffalo allowed 18 points per game, a strong figure. But the offense was cover-your-eyes awful: predictable (57 percent rushing on first down, despite opponents OBVIOUSLY stacking the box on first downs), throwing almost exclusively short, unable to kill the clock to hold late leads created by defense and special teams (Buffalo lost to Dallas and Denver despite having late leads and possession of the ball).
Buffalo's Ivy League coach, Dick Jauron, is a fine man but low-voltage personified; he's like a car battery that won't turn the engine on a cold morning. Jauron has just one winning season in seven as a head coach. Losing does not seem to bother him; he's never animated on the sidelines or upset after a loss, and he wasn't upset even after the Bills allowed two scores in the final 20 seconds to lose 25-24 to Dallas before a national audience on "Monday Night Football." Team spirit is high in Buffalo, but the team mindset is all wrong, mirroring the coach. Jauron's gift is lowering expectations; this is his third season in Buffalo, yet he's still talking only about "improvement," not winning. Much of the time, the objective seems to be to lose with dignity. Trailing New England 42-7 in the second half, the Bills kicked a field goal. Trailing New England 56-10 in the fourth quarter, Buffalo punted from midfield. Those were Jauron's decisions and the message sent was, "Oh well, another loss, right you are chaps, pip pip." For a once-proud franchise that has not made the postseason in this decade, the Bills need an attitude adjustment.
Cincinnati: Other teams have bed checks, the Bengals have ankle-bracelet checks. Along the sidelines are coaches, trainers, defense attorneys and bail bondsmen. Maybe a defense attorney should coach the defense, which finished 27th in 2007. During Marvin Lewis' five-year reign, the Trick or Treats have fielded what is arguably the league's worst defense: ranking 28th, 19th, 28th, 30th and 27th. Lewis came to Cincinnati from the Baltimore Ravens team that won a Super Bowl with defense, and came bearing a reputation as a defensive wizard. Increasingly, it appears Lewis just got lucky by being around the great defensive players of the Ravens' Lombardi year. As the Bengals players break laws, bicker in public and act out in the locker room, Lewis stands around looking dazed. He is barely above water at 42-39 with Cincinnati; unless the team steps up this year, time for a new coach.
What the Bengals really need is a new front office. Five of the six top names on the team's business masthead are Mike Brown, Pete Brown, Katie Blackburn (born Katie Brown), Paul Brown and Troy Blackburn, Katie's hubby. The Bengals have no professional general manager; year in and year out, it shows. Players goof off and act up without accountability, while the Browns obsess about their famously weird contracts that ban players from saying anything critical of the Browns. The last Bengals head coach who had a strong personality and a secure hand on the tiller was Sam Wyche, who took Cincinnati to Super Bowl XXIII. When franchise founder Paul Brown died in 1991, making his son Mike president, one of Mike's first acts was to fire Wyche -- by his knowledge of the sport, Wyche was bureaucratically threatening to Mike Brown. Since then, Mike Brown has brought in a succession of weak-personality coaches: Dave Shula, Bruce Coslet, Dick LeBeau and now Lewis. (LeBeau is a really tremendous defensive coordinator, but seemed unsure of himself in the head coach role.) Clearly what Mike Brown wants is a weak coach who will never talk back to the many Browns mismanaging the front office.
Wyche update: he left the NFL in 1995, then worked in sports broadcasting, and now at age 63 is offensive coordinator for Pickens High School in Pickens, S.C. Go Blue Flame!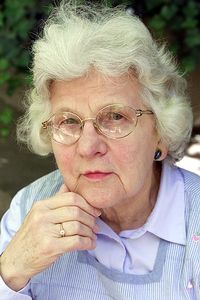 AP Photo/Eric Risberg
Ruth Benerito added more to the average person's life than anyone in the Pro Football or Rock and Roll Halls of Fame.
Cleveland:
Ohio has become the Hall of Fame state -- it has Canton, the Rock and Roll Hall of Fame in Cleveland and also the
Inventors Hall of Fame
in Akron. The latter's members ought to be a lot better known than the members of the first two Halls mentioned, since their contribution to society is greater. For instance, of this year's honorees,
Malcolm McLean
invented containerized shipping, which now accounts for 90 percent of global trade;
Ruth Benerito
invented wrinkle-free cotton; and
Willem Einthoven
invented electrocardiography.
As for the Browns and the Hall of Fame, Steve Doerschuk of the Canton Repository notes that in prior drafts, Cleveland passed on all members of this summer's Hall of Fame class except Gary Zimmerman, who was chosen before Cleveland had a pick and, thus, a chance to pass on him. Also, in the 1983 draft, the Browns passed on two Hall of Fame players, Darrell Green and Jim Kelly, in order to swing a trade for Tom Cousineau, an NFL journeyman. It's been that kind of, oh, couple of decades for the Browns, who have not been consistent winners since Marty Schottenheimer in the mid-1980s. Will 2008 finally be a banner season? Cleveland opens with Dallas and Pittsburgh, so we should find out fast.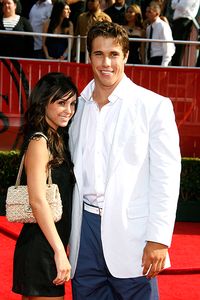 Jeffrey Mayer/WireImage
Brady Quinn on the red carpet at the ESPYS, with guest. Brady -- go shirtless, appease the ever-growing female football demographic!
Benched quarterback note: TMQ shook hands with Brady Quinn in LAX on the way back from the ESPYS. Quinn was wearing a sleeveless tee, and ye gods is he ripped: the most muscular quarterback I've ever seen. If Derek Anderson hangs on to the signal-caller job, the Browns should switch Quinn to linebacker. Financial note: Adam Schefter of NFL.com calculated that LeCharles Bentley, recently let go, was paid $16.6 million by the Browns -- and never appeared in a game. Canton note: TMQ's favorite Hall entrant this summer is cornerback Emmitt Thomas, who was passed on by everybody. From undrafted to the Hall of Fame.
Denver: Drop a Fizzie into a glass of water; it bubbles madly, then disappears. That's the Denver Broncos since November 2006. At that point, the Broncos were 7-4 with the inside track to a wild-card berth, quarterbacked by Jake Plummer, a career 41-22 with Denver, and boasting one of the league's top defenses. Then The Ultimate Leader, Mike Shanahan, benched Plummer and sent in rookie signal-caller Jay Cutler. Since that moment, the Broncos are 9-12, their defense has gone Fizzie and even their vaunted rushing game has become mortal, slipping to ninth in 2007. Plus the Cursors now have offensive line problems -- in 2007, for the first time in years, Denver could not take blocking for granted.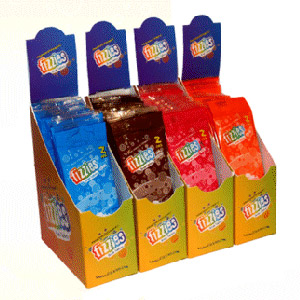 Amerilab Technologies, Inc.
Pop! Fizz! They even come in orange, just like the fizzed-out Broncos.
Honk if you've been fired as defensive coordinator by Mike Shanahan! Over the past six seasons, The Ultimate Leader has cashiered four defensive coordinators: Jim Bates, Larry Coyer, Ray Rhodes and Greg Robinson. Whenever something goes wrong, Shanahan scapegoats a coordinator and fires him. This is a classic head coach survival strategy -- if you are an Ultimate Leader, you can't be the one to blame! Bob Slowik is the new guy, and twice already Slowik has been fired after a one-year stint as an NFL defensive coordinator. This makes him an ideal fit for the Denver program.
For those new to TMQ, Shanahan is called The Ultimate Leader by this column because that's what he calls himself in this 3,848-word official bio whose wording he may have supervised. Here's a sample from the official bio: "Every successful team has one key leader, and those organizations that have achieved the greatest success have an ultimate leader -- an individual combining exceptional talent and organizational skills with the dynamic drive to lead others to success. One of the most brilliant minds in football, Executive Vice President of Football Operations and Head Coach Mike Shanahan is …" If Shanahan is so brilliant, why does he keep hiring the wrong people? If he's The Ultimate Leader, why can't he lead his own assistants?
Stadium note: Invesco, which bought the naming rights that spoiled one of the great names in sports -- Mile High Stadium -- recently moved its stock listing from New York to London, and reincorporated offshore in Bermuda. If the company is fleeing all things American, why does it still cling to the Denver stadium name rights? Please Invesco, this venue should once again be called Mile High. Give up your naming rights. No questions will be asked.
Houston: Houston now has Alex Gibbs -- the guy who directed the blocking for the Denver rushing game which made [Insert Name Here] into star tailbacks. Gibbs is coaching the Texans' offensive line and bearing the title assistant head coach. Because most sportswriters don't understand how the Gibbs blocking system works, they call it "zone blocking." That's like calling all short passing attacks a West Coast offense. (TMQ has long believed most full-time football writers and sportscasters cannot diagram most standard football tactics.) It's not so much that Gibbs-coached offensive lines block an area rather than a specific man, many offensive lines do this at least some of the time. What's distinctive about the Gibbs system is that it involves deliberate blocking in the back.
Deliberate blocking in the back is legal inside the "free blocking" zone, the area close to the line of scrimmage and between the offensive tackles at the snap. Gibbs-coached offensive linemen press the envelop on the free-blocking rule. Rather than driving toward a defender or pulling, Gibbs-coached linemen slide to the play side on many rushing downs and try to slam the nearest playside defender in his back. The Gibbs system also teaches deliberate low blocking, which is legal in two instances, a fact poorly understood. It's an illegal chop block if one offensive lineman engages a defender and stands him up, then a second offensive lineman hits the defender low. But if one offensive lineman hits the defender high and another hits him low simultaneously, that's kosher. Or if a blocker makes initial contact with a defender's hands, it is legal for the blocker to slide down low on the defender's body. This is why defensive linemen are coached to get their hands on an offensive lineman's shoulder pads or back; once this happens, the offensive lineman cannot legally slide low.
In-line play in the free-blocking zone is chaotic, with players on both sides trying to get away with holding or other fouls, and constant confusion regarding whose hands are legally where. But Gibbs has studied the quirks of blocking rules and relentlessly coaches his players to hit low or in the back within the rules. The goal is not exactly to try to injure the defender; rather, to force the defender to protect himself against injury by guarding his knees and not turning his back. A front-seven player who is concerned about protecting his knees and back will be less effective as a defender.
Last season, the plodding Texans quietly rose to 14th overall on offense, had a strong 5.5-yard average gain (New England's record-setting offense averaged 6.2 yards per snap) and featured five players who gained at least 500 yards. Quarterbacks Matt Schaub and Sage Rosenfels looked about the same statistically, but in W/L, the club was 4-1 under Rosenfels, 4-7 under Schaub. Since Schaub is the golden boy with the big contract, expect him get the job. Since coming into the league with a lovely bovine-inspired logo, the team is 32-64; time to stop talking and start winning, Moo Cows.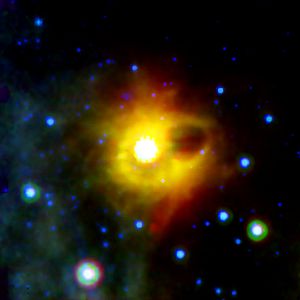 NASA
Humongous space ring is brill! Sorry to use technical terms.
"Smithereens" Becomes a Technical Term:
Last year TMQ had an item noting that "humongous" had become a technical term -- it was used in a study published by the American Association for the Advancement of Science. This offseason, NASA's Jet Propulsion Laboratory issued a press release that contained this sentence: "The Spitzer Space Telescope has found a bizarre ring of material around the magnetic remains of a star that blasted to smithereens." The bizarre ring
is here
and the Spitzer Telescope is named for physicist Lyman Spitzer, founder of the Princeton Plasma Physics Lab, not for the former governor of New York. And the Spitzer Telescope costs considerably more than $4,000 an hour!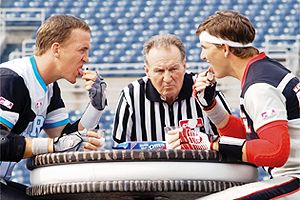 AP Photo
There is a reason no one is in the stands.
Indianapolis:
This team was ranked third on defense (in yards allowed per game) last season despite Dwight Freeney going on injured reserve at midseason, and was ranked fifth on offense (in yards per game) despite Marvin Harrison missing 11 games. The Colts lost close games to the Patriots and the Chargers; change a couple of plays in either of those contests, and Indianapolis might have repeated as Super Bowl champions. TMQ predicts Indianapolis will go back to the Super Bowl this season. TMQ thinks a Peyton-versus-Eli Super Bowl is a realistic prospect, though I dread, dread, dread the marketing that would follow.
The end of the force-out rule -- this year, if a defender shoves a receiver out of bounds when he could have gotten his feet down, it's an incompletion -- is a good change. The old rule simply asked the impossible of the zebras; a time machine and an alternate universe were required to be sure whether a receiver otherwise would have come down inbounds. But the end of the force-out rule may hurt Indianapolis more than any other team, since the Lucky Charms often throw directly to the sideline, a difficult pass Peyton has mastered. And Eli has mastered it too -- they must have thrown to the side of the backyard a lot as kids. On the Giants' Super Bowl-winning drive, two of the completions were thrown right to the sideline. This pattern is effective if your quarterback can make the throw, because defenders avoid pushing the receiver out and thus effectively make the catch for him. Now defenders will push out with abandon, in addition to hammering skinny receivers along the sidelines, where in the past, contact was usually mild. There is also no longer any force-out rule at the back line of the end zone, meaning fewer completions there. The end of the force-out is the first NFL rule change in many moons likely to decrease rather than increase scoring.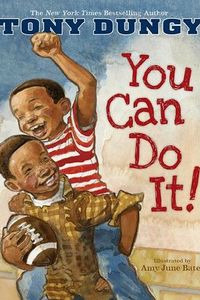 Little Simon Inspirations
In this charming children's story, the good and decent kids from Indiana must face the bad bullies from New England.
Financial note: This season the Colts are carrying $6 million in back debt on their salary cap for Corey Simon, who not only won't play for the Colts this season, he did not play for them last season. Publishing note: Over the winter, Tony Dungy wrote, or at least signed his name to,
a children's book
. It begins, "Once upon a time there was a good little boy named Peyton who had a bad, evil brother named Eli."
Jacksonville: The Giants won the Super Bowl with a defensive lineup that seemed to consist of 11 defensive ends; in response, Jacksonville essentially traded its entire 2008 draft to select two edge pass-rushers, Derrick Harvey and Quentin Groves. Conventional wisdom says this move was made to put pressure on Peyton Manning, whom the Jaguars face twice a year. Actually, the tastefully named Gregg Williams is now the defensive coordinator at Jax, and Williams has pined for a premium pass-rushing defensive end since he had the young Jevon Kearse at Tennessee. In a Williams defense, one end is always free to rush the passer, even on expected running downs; the first three steps for that player are always up the field. Williams now has two candidates for what he calls the "jet fighter" (as in supersonic) position, and my guess is that one or the other will pan out.
Jacksonville had a sound season in 2007, beating the Steelers in Pittsburgh in the playoffs and then playing a decent, if too-conservative, game at New England in the divisional round. The arrow points up for the Jags this season. Personnel director James Harris, who has taken his share of flak in the media, now should get some kudos -- he not only backed unknown David Garrard for the quarterback job, but also reeled in several other little-known, high-performing gents: Vince Manuwai, Paul Spicer and Maurice Williams among them. (Maurice Jones-Drew was also a smart choice by Harris, but he is well-known.)
Head coach Jack Del Rio's name means "of the River," and he is living up to that. A Jacksonville local news station reported that during the Georgia-Florida water shortage, Del Rio's house was gulping through 3,512 gallons of water per day. The typical home in Jacksonville uses 230 gallons per day, so Del Rio was at 15 times the local water-consumption average. Does Del Rio have a wave tank in his backyard?
So You Really Are More Likely to Get Lucky at Manhattan Parties! Christy Smith of the New York Daily News calculated that through the course of their TV series and movie, the one-track-mind heroines of "Sex and the City" had 95 sexual partners. The insatiable Samantha bedded 41 men and one woman, while Carrie, Charlotte and Miranda equally divided 53 guys. Smith reported research shows the typical American woman has nine sexual partners during her lifetime, while the typical Manhattan woman has twice that number. Smith's story also included this priceless quote: "'The women on "Sex and the City" went through so many guys they devalued sex,' says Crystal, 22, an exotic dancer at Rick's Cabaret in midtown. 'I've seduced thousands of men, but my actual number of sex partners is one, maybe one and a half.'" One and a half sex partners? Only in New York City!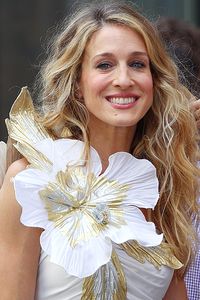 James Devaney/WireImage.com
Smashing look! But is she preparing to act in "Sex and the City" or "The Day of the Triffids?"
TMQ realizes the "Sex and the City" heroines are, to career women, what superheroes are to teenage boys. I realize that in the show, the men are accessories for the clothes. But how can Carrie and her friends afford so many thousand-dollar dresses and $600 clutches? And why do those thousand-dollar dresses look so bad?
Here
is the Web site of Vivienne Westwood, a favorite designer of "Sex and the City." Try to find anything in the Gold Collection that doesn't look actively awful; anything in the Red Collection that doesn't look like it fell off a Salvation Army truck, then was run over by a steamroller. And I realize that in "Sex and the City," the heroines mix and match expensive clothes with flea-market fare. But it is difficult to believe anyone other than television characters actually wears the kind of haute couture that is simultaneously expensive and crummy looking. How does Vivienne Westwood stay in business?
Note: In many superhero movies, impossible things happen in New York City. But the most unrealistic Manhattan movie touch I've ever seen was Carrie Bradshaw's apartment in "Sex and the City." She's a columnist for a free newspaper, yet lives in a huge, lavish, off-Central Park apartment that would probably cost $10,000 a month.
Jersey/B: Aging star Jason Taylor was worth a second-round draft pick in the first big summer trade; aging star Brett Favre was worth a fourth-round choice in the second big summer trade. A No. 4 pick is all the Packers are assured of; the pick can rise as high as a first-rounder if the Jets reach the Super Bowl this year, at which point they will be very, very happy to give up a first-rounder. But on the face of it, a dancing defensive end moved for a higher trade price than the top statistical quarterback in NFL annals. Why? Because when you trade for Brett Favre, you get all that Favre tsuris.
Me-me-me-me-me. That's what you get with Favre. As a senior star, he has earned an amount of special treatment. But not an unlimited amount -- football is a team game. These days Terrell Owens is showing more team spirit than Favre; who would have believed that? You can say it's not Favre's fault that the media hyperventilate over him, but he strives to keep the spotlight on himself. Favre plays a humble, Southern boy routine. That's an act -- he knows the endless retirements and unretirements are a way to hold our attention. On the very day of the trade, Jersey/B general manager Mike Tannenbaum said, "We're taking things season by season. We're really happy to have him for the season." Favre's contract runs through 2010; either Tannenbaum has already agreed to release Favre at the end of the year, or he is already assuming Favre will stage yet another hissy fit of some kind in the upcoming offseason.
Last season the Packers were 13-4, and they came within an overtime of going to the Super Bowl. How many Green Bay players from that team can you name, other than Favre? His constant media antics had the effect of denying recognition to his teammates. In June, Tom Pelissero of the Green Bay Press-Gazette reported, "There is a substantial faction of younger players who are eager to play with Aaron Rodgers. Favre is at least a decade older than all but six guys on the roster. He dressed in his own locker room. He had minimal social interaction with teammates. Rodgers is one of the guys, and plenty of them are pulling for him." He dressed in his own locker room? In the past few seasons, Favre has been all about Favre, as if his teammates didn't exist. A man who wanted to maximize his own celebrity and income, at the expense of his teammates, would behave in that manner. That's what the Jets now have, and that's why his trade value was lower than Taylor's.
During free agency, the Jets signed aging players -- Alan Faneca, Damien Woody, and others -- to contracts with a paper value of $140 million and a guaranteed value of $74 million. Now add the aging Favre, who is due $12 million this season and possibly $13 million in 2009. (Jersey/B could avoid 2009 payments to Favre by waiving him before the season starts.) Is Favre a good risk in salary-cap terms? Favre played well in 2007, with 28 touchdown passes, 15 interceptions and a 7.8 yards per attempt. But in the previous two seasons he threw 47 interceptions and averaged just 6.3 yards per attempt, well below the league average. Rookie linebacker Vernon Gholston, taken with the sixth overall pick in the draft, received a deal with a paper value of $50 million and about $22 million in guarantees. Handing out $108 million in guarantees in just a few months means the Jets have doled out commitments roughly equal to this year's entire salary cap. Jersey/B better be right about the guys it picked up, because the Jets won't have much cap flexibility the next three seasons.
In Week 1 last season, the Jets trailed heavily favored New England 7-0 and faced fourth-and-1 at midfield. Eric Mangini ordered a punt; his team went on to lose 38-14. As the punt team came on, Chad Pennington shrugged and passively jogged to the sideline. Favre in the same situation would have exploded and refused to allow the offense to go off the field. For all the egotism and nonsense that accompany him, Favre also brings heart, something the bland Jets need. In 2007, the Jersey/B offense was hyperconservative and hyperpredictable, scoring only 21 offensive touchdowns, second-worst in the NFL. Favre won't stand for that; he will change that, even if he has to pick up a Jets ball carrier and hurl him into the end zone.
Whom the Gods Would Destroy, They First Make Jets: Reader Jonathan Steiner of Cleveland, now living is Israel, writes, "Brett Favre is on the cover of the new 'Madden 09,' but when he was chosen to be on it, he was retired. Perhaps the football gods lured Favre back into pads so the curse could crush him." The gods are known to toy with man for sport.
Kansas City: The Kansas City offensive line in Week 1 three seasons ago: Willie Roaf, Will Shields, Brian Waters, Casey Wiegmann and Jordan Black. The projected Kansas City offensive line for Week 1 2008: Rudy Niswanger, Adrian Jones, Damion McIntosh, Branden Albert and Waters. How shall we put this delicately -- there is some drop-off. TMQ believes good football teams begin with good offensive lines -- the offensive line is the best expression of team play in the ultimate team sport. For years the Chiefs enjoyed one of the premier offensive lines ever assembled. Now, with Roaf and Shields retired and awaiting their calls to Canton, the only Will on the Kansas City offensive line is backup Will Svitek, born in Prague. Prague is the capital of the Czech Republic, the country that foreign policy expert John McCain keeps calling "Czechoslovakia." (Czechoslovakia was peacefully dissolved into the Czech Republic and Slovakia in 1993.)
Kansas City ended the 2007 season by losing nine straight games, including losses to the Broncos by a combined score of 68-18 (and the Broncos of last year were not exactly the 1978 Steelers). One of the questions you ask about an NFL team is, "How many guys do they have who would have started for either team in this year's Super Bowl?" For Kansas City, the answer is not pretty. Just Tony Gonzalez, maybe Brian Waters, and maybe Donnie Edwards in nickel situations.
Scripture note: The apostle Paul's Letter to the Romans notes at 14:2, "Some believe in eating anything, while the weak eat only vegetables." Obviously Paul never played flag football with Gonzalez, one of the NFL's few vegetarians. The translation is from the New Revised Standard Version, endorsed by most biblical scholars. The New International Version, favored by evangelicals, renders the passage as, "One man's faith allows him to eat everything, but another man, whose faith is weak, eats only vegetables." Evangelical translators want being a vegetarian to sound wimpy!
Administrative note: Here is the 52-page spectators' guide that caused the rumors that Arrowhead Stadium would ban standing. A 52-page guide to watching a game! Can a federal Agency for Spectator Supervision be far behind? Buried in the guide is that beginning this fall, fans present at Arrowhead will be able to text-message to security the location of drunken or unruly spectators. That's a good way to bounce an offensive patron without having to stage a confrontation yourself.
Advice to Times, Post: Hire Some Veterans: In Sunday's New York Times, a military analysis of the situation in Georgia included a photo with a caption that began, "A Russian soldier sat on a tank …" but the photo did not show a tank; it showed an armored personnel carrier. (The photo, which was not used on the Times' Web site, ran on page A9 of the national edition.) In Sunday's Washington Post, a military analysis of the situation in Georgia included a photo with a caption that began, "A Russian tank moves down a road …" (The photo is located here. But the photo did not show a tank; it showed a self-propelled artillery piece. Tanks, armored personnel carriers and self-propelled artillery are similar in appearance, and the overall message conveyed by the photographs is the same regardless of whether the caption is precise. Still, the double errors are an example of a common complaint against the mainstream press -- lack of knowledge of military affairs. No one who has served in the military, or has read up on military issues, would mistake an APC for a tank; their uses and properties are quite different. The press corps would benefit by adding military veterans to its ranks of correspondents; and they would not necessarily be pro-war, either.
Story note: The New York Times analysis itself was first-rate. It was by TMQ's college classmate, Thom Shanker; we worked together on our college newspaper many, many moons ago.
Miami: At 1-15, there were not a lot of positives last season. The Dolphins were outscored 258-109 in the first half last year, meaning they not only stunk, they were out of most games by intermission. The Marine Mammals have been at sea (yuck, yuck) since Richmond Webb left the team in 2000. Arguably, the departure of Webb hurt the Dolphins more than the departure of Dan Marino, because Miami had a decent new quarterback waiting in the wings in Jay Fiedler, while the left tackle position has been a disaster since. Now Miami's offensive line boasts the first overall choice in the 2008 draft, Jake Long, at LT; a recent No. 1 choice, Vernon Carey, at RT; a 2007 No. 2 choice, Samson Satele, at center; and a megabucks free agent, Justin Smiley, at one guard slot. Miami has made a huge investment in blocking. Who's going to throw and catch? And with Jason Taylor and Zach Thomas departed, can you even name one Dolphins defensive starter? Hint: Yeremiah Bell.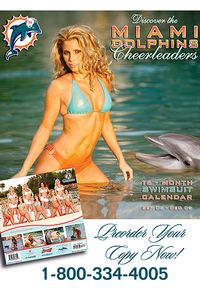 Miami Dolphins
That dolphin on the right, ask him if he wants to play defensive line.
Coaching note No. 1: Dan Henning is back yet again, this time as Miami's offensive coordinator -- his 18th job in coaching. This doesn't make him weird, it makes him typical. Football coaching is a vagabond profession. Whenever a season is disappointing, the pro team owner or college president gets revenge by firing some coaches. Henning's many other coaching posts are recounted
here
. Coaching note No. 2: Coaches now must wait five years, not one, to be voted into the Hall of Fame. This mean the earliest Bill Parcells can don the garish yellow jacket is 2012. Armando Salguero of the Miami Herald reports Parcells was angry when the Hall rule on coach eligibility was changed; he probably hoped to be admitted in 2009, and then jump back into coaching with the added patina of Canton. Parcells has both admirers and enemies in the press corps; did the enemies among the Canton selectors push through the rule change?
Cheer-babe note: new Dolphins half-owner Stephen Ross, a real-estate developer, must be on a cost-cutting binge. For their 2008 bikini calendar, the cheerleaders simply posed on Miami Beach, rather than traveling to some distant exotic locale, as has become the cheerleader-cheesecake custom.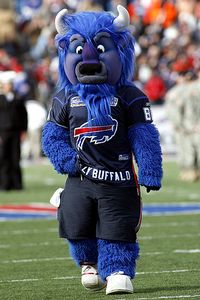 Rick Stewart/Getty Images
The Patriots have Tom Brady, the Jets have Brett Favre, the Dolphins have Bill Parcells, the Bills have Billy Buffalo!
AFC East Note:
The new star-power breakdown in the division: Patriots: Tom Brady, Randy Moss, Bill Belichick. Jets: Brett Favre. Dolphins: Bill Parcells. Bills: Billy Buffalo.
New England: Here's a question: Would the Patriots' players and coaches exchange their 2007 season with the 2007 season of the Giants? Of course, in public, to a man, they'd say, "Forget the records we set, we'd rather have won the Super Bowl." But my guess is that they'd rather have their 2007 season, oh-so-incomplete as it was, than the Giants' trophy. Twenty years from now, football purists will be hard-pressed to remember much about the 2007 Giants. The 2007 Patriots, on the other hand, will never be forgotten. The first 16-0 regular season; the highest-scoring team in football history; more touchdown passes than Buffalo, Miami, Minnesota and San Francisco combined; 39 seconds shy of perfection. In terms of memory power, New England's accomplishments exceeded what the Giants did, even if Jersey/A got to stand in the confetti shower on the sliding tray in Arizona. All New England needed to do was stop a third-and-11 snap with 45 seconds showing, and the word "perfect" would have shimmered into view. The snap was not stopped, because nobody's ever been 19-0 and most likely nobody ever will be. But to come so close -- that will not be forgotten.
As for the conventional wisdom that New England had its day and will now decline, consider the following. Currently the Patriots are on a 23-2 run, with their only losses being final-play defeats by that year's Super Bowl champions: the Colts and then the Giants. Decline? The Patriots are one terrific football team. Tuesday Morning Quarterback thinks the Colts are the club to beat this year, because the football gods will exact vengeance on the Patriots for all the bad karma they created with poor sportsmanship in 2007. But if you asked me the team I would rather not play in September, I would say New England.
One reason the Flying Elvii got to 16-0 in the 2007 regular season was a schedule without any West Coast trips; the Super Bowl was the sole time the team had to kick off west of the Rockies last season. In 2008, New England faces four trips to the West Coast. Good omen: The Patriots have 12 straight home postseason victories -- the record is 13, held by Green Bay. Bad omen: In this decade, Seattle is the only Super Bowl loser to make the playoffs the following season. Since 2001, Super Bowl losers are 47-65 in the season following their losses.
Cognomen note: Reader Sean Skierski of Collingswood, N.J., proposes that the TMQ cognomen Flying Elvii be changed to Spying Elvii.
Oakland. At the start of Raiders camp, JaMarcus Russell measured 6-foot-6, 269 pounds -- making him larger than any offensive lineman on the Miami Dolphins' 1972 perfect-season team. That squad's offensive line averaged 262 pounds -- and there are now high schools where the starting offensive line averages more. Maryland private prep power DeMatha, for example, in 2007 had 12 offensive linemen heavier than the heaviest offensive lineman on the '72 Dolphins; Ohio private prep power Saint Xavier in 2007 had eight offensive linemen heavier than the heaviest offensive lineman on the '72 Dolphins. Meanwhile, the Colts opened training camp with 11 gentlemen listed at 300 pounds or more. A generation ago, most NFL teams had one or two at 300-plus.
Last time Oakland won more than five games? The 2002 season. Strange personnel moves are one reason, and in that context, nobody understands Oakland's offseason decisions to give ginormous guaranteed payments to Tommy Kelly and Javon Walker, neither of whom has exactly set the world on fire. As for all those sportscasters who won't mention stellar Raiders cornerback Nnamdi Asomugha because they can't pronounce his name, actually the name is not hard to pronounce: NAM-dee Ah-sa-MOO-ga. Say it twice and it's yours.
Camp note: the Raiders train at Redland Middle School in Napa, heart of wine country, while staying at the Marriott Napa. Head coach Lane "Hey Mom, I Got My Learner's Permit" Kiffin must really feel like the big man on campus when he's striding the halls of a middle school! Plus the Raiders' wine-and-cheese reception regime is grueling.
Pittsburgh. The Steelers were the best 2007 team to draw little media notice. They finished second in points allowed, ninth in points scored -- the sort of combination normally associated with a Super Bowl entrant. Then they exited the playoffs in the first round, and on their home field at the Condiment Coliseum to boot. What the league later admitted was a blown call had much to do with the loss: Jacksonville should have been flagged for holding on a 32-yard rush on fourth-and-2 at the two-minute warning. Still, the Steelers had the No. 1 defense against yards in 2007, yet allowed the low-voltage Jaguars to score 31 on Pittsburgh's field. That was a bummer ending to what seemed like it might have been a power season.
Whether the Steelers will be sold is up in the air. Dan Rooney, eldest son of the founder, wants to buy out his four brothers -- each Rooney brother owns 16 percent of the team -- plus a group of cousins who owns the other 20 percent. The Steelers already violate NFL guidelines because no one person owns at least 30 percent of the franchise, and more troubling, Dan's four brothers are involved in gambling via a racetrack business. When privately held businesses are sold, generally a neutral party is retained to set a valuation, since there are no market-priced shares. The Wall Street Journal reports an investment bank hired by the four brothers priced the team at $1.2 billion, while an appraiser hired by Dan priced the team at $700 million. The brothers' number makes each of their stakes worth $192 million; Dan's number makes each of his brothers' stakes worth $112 million. Imagine if you were fighting about how much your older brother, who controlled your father's estate, owed you and $80 million per sibling was in dispute! I am guessing Thanksgiving dinner for the Rooney clan is John Osborne-esque. The most recent NFL franchise sale was half of the Dolphins to Ross for $500 million, valuing that franchise at $1 billion, so Dan's offer to his relatives looks like a low-ball.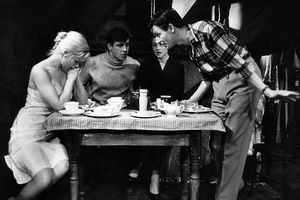 Charles Hewitt/Getty Images
John Osborne's "Look Back in Anger" -- a happy, congenial family compared to the Rooneys.
For years, each preseason TMQ has pointed out that the selfsame Dolphins possess such a commanding lead in total NFL wins since the merger, they could lose every game and still end the season No. 1. After Miami went 1-15 last season, this annual TMQ statement no longer applies. The Dolphins enter with 354 wins since the merger, barely leading Pittsburgh at 351, and Dallas close at 347. During the same period Miami dominated post-merger total wins, Denver dominated post-merger home wins, owing to a home field whose altitude makes opponents go "KAFF KAFF." (In a Batman-dominated summer, a reference for the true Bats aficionado.) But that's changed too, with Pittsburgh now the leading post-merger home wins team at 210, ahead of Denver at 207 and Miami at 204.
Bucs, Bengals Always Welcome in Your House: Surely the above item makes you ask, "Who's best in road wins?" San Francisco has 152 road wins since the merger, leading Miami (150) and Dallas (149). Since 1970, San Francisco, Miami and Dallas are the only NFL teams with winning records on the road. At the bottom, Tampa is 74-176 on the road since the merger and Cincinnati is 101-191.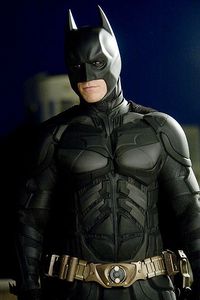 Warner Bros. Pictures
Meet him in the Gotham City sewers -- near the band shell, the Wal-Mart or the interstate highway.
Air Shaft, Sewer Update:
Reader Steve Singleton of Nashville notes
this article
about a woman who attempted to escape from an Australian jail by crawling through an air shaft and immediately became stuck. Meanwhile, I read that Christian Bale, who plays Batman in "The Dark Knight" -- the movie bore no relation whatsoever to Frank Miller's 1986 graphic novel "The Dark Knight," which revived the Batman craze -- says his favorite of the many Batman graphic novels is "Dark Victory." I got a copy. In it, Batman battles the Joker, Harvey Dent, Poison Ivy, Mr. Freeze, Pengy and the rest in the sewers of Gotham City. The sewers are cavernous, with only trickles of water running along the bottom; so large the giant Solomon Grundy, who's 20 feet tall, strides through them easily. The sewers lead to doors that open throughout Gotham City, allowing Joker and the rest to strike, then vanish. Gotham's enormous cathedral-ceiling sewers appear to be the greatest public-works project in human history, yet no one knows they exist. Batman has to discover the sewers to determine how the super-villains are moving around the city. And the sewers have a door that leads to the Batcave, which contains -- a bottomless pit.
San Diego. Seven months later I still can't fathom it. San Diego has reached the AFC Championship Game and trails host New England 21-12 with 9:21 left, facing fourth-and-10 at the Pats' 36. Norv Turner sends in the punting unit. Trailing by two scores late against the highest-scoring team of all time, Turner punts in opposition territory. At least let your Pro Bowl kicker attempt a field goal! Boom goes the fraidiest fraidy-cat punt in football annals and the Chargers never touched the ball again. Not only was the punt an incredible case of chicken feathers, three times Turner ordered field-goal attempts inside the New England 9. To beat the highest-scoring team of all time on its own field, you need touchdowns! Instead, Turner used hyperconservative strategy, seeming to think he would just wait for the Patriots to make some killer mistake -- the Patriots, who had the NFL's fewest giveaways in 2007.
San Diego goes into this season led by a coach who is well-liked personally but 72-89 on his career and has performed poorly on the sideline: Coaches, always remember, need to have good games just as players do. Of the expected playoff contenders, all are led by coaches with career winning records, except for Buffalo, Cleveland and San Diego. Chargers, is that the company you want to keep? The Bolts are beloved by the national press corps despite unspectacular results in many respects -- the Bolts finished 14th in yards allowed and 20th in yards gained in 2007. But oh, how it helps to look good: Surely the sharp appearance of the Chargers' unis, and beauty of their powder-blue throwbacks, is a factor in the love San Diego gets. As is the laid-back Southern California scene -- every sportswriter wants an excuse for an expense-paid trip to San Diego -- and the cheerleaders are famously easy on the eyes.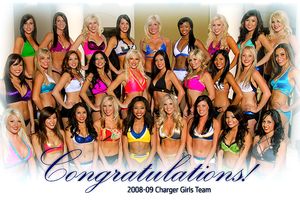 San Diego Chargers
The Chargers Girls -- a reason the sports media praise San Diego.
GPS note: There is now a
Philip Rivers Drive
in Decatur, Ala. Rivers is 26 years old and throws a ball for a living. Has Decatur, Ala., never produced a person of substance to honor?
Government Policy Rewards CEO Lying, So We Get More of It: Increasingly Fannie Mae and Freddie Mac are looking like little more than devices to transfer money from the pockets of taxpayers to the pockets of Fannie and Freddie senior executives. Former Fannie Mae boss Franklin Raines paid himself about $50 million for years in which, we now know, the company lied about its earnings in order to inflate executive bonuses, while management was playing fast and loose with other people's money. Beginning in 2007, Fannie Mae and Freddie Mac went off the cliff, their stocks plummeting to less than 20 percent of their previous values, and taxpayers were put on the hook as guarantors of the firms' bad management decisions. The Congressional Budget Office estimates the Mae-Mac debacle will cost taxpayers $100 billion or more. Yet Freddie Mac CEO Richard Syron was paid $14.5 million for 2007, including a $2.2 million "performance bonus." Syron has taken home $38 million total from Freddie in the past five years. Fannie Mae CEO Daniel Mudd got $14.2 million for 2007, plus a substantial prepaid life insurance policy and other perks including "financial counseling, an executive health program and dining services," the Washington Post reported. Hey, $49,000-a-year median U.S. households, you are being taxed for millionaire Mudd's "dining services." Bon appetite.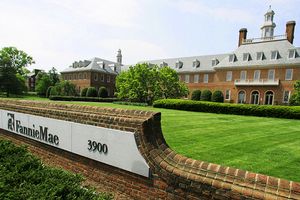 AP Photo/Manuel Balce Ceneta
The headquarters of a racketeering group engaged in organized crime.
Executives receiving very high pay justify their deals on two grounds: that they are risk-takers in high-pressure situations, and that they have valuable expertise. Now we know that no one at the top of Fannie Mae and Freddie Mac took any personal risks -- everything was federally guaranteed, and all mistakes billed to the taxpayer.
Here,
the New York Times reports that Syron was repeatedly warned in 2004 that the organization was taking on bad loans, and did nothing. Syron justified his inaction by complaining to the Times that he was under pressure from various Fannie constituents. That's why he was paid so much, to take the heat! Yet he took no heat, rather, devoted himself to avoiding responsibility. If things go well, executives are lavished with money and praised as risk-takers. If things go poorly, executives are lavished with money and blame others.
And just what incredible expertise do Syron and Mudd possess? They made billion-dollar blunder after billion-dollar blunder; they failed to realize things as basic as buyers borrowing without documentation of income may not be able to repay loans. People chosen at random from the phone book could hardly have performed worse. Yet the federal bail-out legislation just signed by George W. Bush does not require them to give back any of their ill-gotten gains.
This is the core lesson of CEO overpay scandals: The corrupt or incompetent executive always keeps the money. He may be caught and embarrassed by bad press, but he keeps the money while someone else -- shareholders, taxpayers, workers -- is punished. Raines recently settled a federal legal complaint by agreeing to return about $3 million of his $50 million, but kept the rest; his employment contract was worded such that even if he was malfeasant, whatever he took from company coffers was his. Hilariously, federal prosecutors claimed victory because Raines "surrendered" to the government a large block of stock options -- options now worthless, owing to the Fannie Mae decline Raines helped set in motion by lying about Fannie numbers. Until Congress enacts a law that allows money taken by corrupt or incompetent executives to be recovered, the lying will continue. Lying by CEOs is what society rewards!
Why does Congress tolerate the swindle aspect of Fannie and Freddie? For the standard reason: Congress is on the take. Here, Lisa Lerer of Politico reports that in the past decade, Fannie and Freddie spent almost $200 million on campaign donations to Congress and on lobbying members of Congress, some of the lobbying money going to former members. This year, for instance, Fannie gave the legal max of $10,000 to Speaker of the House Nancy Pelosi and to Republican House Whip Roy Blunt, neither of whom face meaningful re-election challenge. As for costly lobbying, the implied deal is: Don't rock the boat while in office and someday you too will be a former member getting easy money to lobby former colleagues. During Senate debate on the Mae-Mac bailout, Majority Leader Harry Reid refused to permit a vote on an amendment that would have barred Fannie and Freddie from giving money to members of Congress. Reid did not merely oppose the measure, he refused to allow the Senate to vote on it -- so that members of Congress could remain on the take, without having to go on record about the matter.
Now that taxpayers are covering Fannie and Freddie's cooked books, the $200 million diverted to Congress in effect came from average Americans, forcibly removed from their pockets -- and thanks to Senator Reid, more will be forcibly taken from your pocket and placed into the accounts of senators and representatives. This is what TMQ calls a Sliver Strategy. The Sliver Strategy is a means to disguise embezzlement. Congress looked the other way while Fannie and Freddie approved vast amounts of bad debt, in order to shave off a sliver for itself -- in this case, the $200 million in lobbying and donations. Had Congress simply awarded itself $200 million, editorialists would have been outraged. Because the money was slipped in to a larger fiasco of much greater sums wasted, Congress got away with it.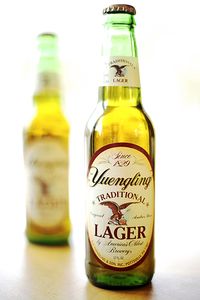 AP Photo/Matt Rourke
Pure American! Unlike Bud, Coors and Miller, those foreign brands.
The Shocking Truth at the Beer Aisle:
Last week, lamenting that Anheuser-Busch was sold to the sinister Belgians, I said the nearly as sinister Canadians now own Coors and Miller. Many readers including Sarah Kollar of Burnaby, British Columbia, pointed out that while Canada's Molson bought Coors, Miller was acquired by South African Breweries, which renamed itself SABMiller. The confusion stems from MillerCoors, a new joint venture run by Molson. MillerCoors now markets all Miller, Coors and Molson products in the United States, on the theory that such clout is needed to compete with mighty Anheuser-Busch, whose stable of beers -- many of which I've heard of but never seen for retail sale -- is inventoried
here
. All this means that when you go to a supermarket or convenience store to buy beer, what's happening behind the scenes is war between Belgians and Canadians! Reader Matt Northey of Hazleton, Pa., notes that if you want to drink American, at this point America's two largest beer companies are Boston Brewing, which makes Sam Adams, and Yuengling, which is in my fridge at the moment. Northey recommends Yuengling's Chesterfield Ale.
Tennessee. Annually TMQ calls the Flaming Thumbtacks one of the best-run and best-coached teams. Now cracks are appearing in that reputation. In the offseason, the Titans had the most salary cap space in the league, yet made few aggressive signings; and considering the Collective Bargaining Agreement now has a cap floor as well as a cap ceiling, there is little to be accomplished by hoarding accounting space. Vince Young continues to improve, but needs a star wide receiver; Titans management has not gotten him one. Tennessee now rivals Houston as the NFL's dullest team. Last year, the Titans called 513 rushes and 534 passes (counting sacks and scrambles as called passes), which TMQ, a traditionalist, would normally applaud. But Titans rushing was dull, and Titans passing no better.
In the past three drafts, Tennessee has invested a No. 1 and two No. 2s in tailbacks; only one tailback can play at a time, while many formations require three wide receivers. In 2007, Tennessee spent a No. 2 on tailback Chris Henry, who failed to rush for 1,000 yards in his entire college career. Henry did nothing as a rookie to justify his lofty status, totaling 119 yards rushing. In the 2008 draft, Tennessee used its first-round selection on tailback Chris Johnson, who was a terrific college player but is slight and projects as a third-down back in the NFL. Use him at receiver! Tennessee's decision making continues to puzzle.
FPG/Hulton Archive/Getty Images
Maybe this should be the Tennessee Titans' pregame meal.
Livery note: The Flaming Thumbtacks have switched to their light blue alternative jersey as their standard jersey. So now they are going to wear pastel pajamas instead of dark pajamas! Bills, Cardinals, Jets, Texans, Titans: It is 2008, get decent-looking uniforms. Calendar note: After Thanksgiving, fear the Flaming Thumbtacks, fear their wrath. During the past decade, Tennessee is 14-18 in September but a sparkling 31-18 in December.
Voice-Activated Item: In noting the passing of Bo Diddley, born Otha Bates, I expressed delight that the New York Times meticulously called him "Mr. Diddley." Reader Andrew Smith of Berkeley, Calif., points out that U2 singer Bono, born Paul Hewson, changed his name to Bono Vox -- beautiful voice in Latin. Look closely at the New York Times, Smith says, and you'll find that on second reference, the singer is "Mr. Vox."
Next Week: With the price of gold dropping 22 percent this year, Michael Phelps looks to hedge his medals with short selling. Plus, NFC preview -- and which big-college team has the most frosting on its cupcake schedule?