Commentary
Yep, Favre proved he can still play
STAR QUARTERBACK FACES FORMER TEAMMATES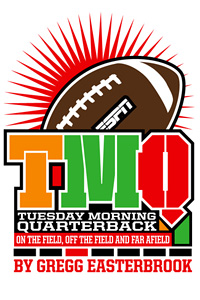 MINNEAPOLIS -- Brett Favre, 39, appeared in a "Monday Night Football" game against the Green Bay Packers, marking the first time the well-known quarterback has faced his former team. The Vikings prevailed 30-23, clinching the contest when a late onside kick by Green Bay failed. Favre threw for 271 yards and three touchdowns. "It felt good," Favre said after the game, which was shown by ESPN to an international television audience. "We hoped to win, but did not," Green Bay defensive star Charles Woodson commented. Many journalists traveled to Minnesota to attend the game.
Just in case you hadn't heard!
Wow, Favre sure looked good Monday night -- he proved emphatically that he can still play. That across-his-body throw for a touchdown at the Green Bay goal line was an athletic move that most recent first-round quarterbacks can't make. In addition to throwing the ball well, Favre spied the open man all night -- determining the correct receiver is the least-appreciated skill of great quarterbacks. It's awesome to see a middle-aged man, with gray flecks in his beard and a comparatively slight physique, performing well amid much younger, muscle-bound marvels. All that ceaseless Sturm und Drang about whether Favre would return was worth it, at least from the standpoint of the high entertainment quality of Monday night's game.
But Favre wasn't the only one who performed well -- his teammates did, too. If the Minnesota offensive line hadn't been flawless, Favre might have had a night to forget. All the focus on Favre was a tad unseemly, considering football is a team sport. Green Bay quarterback Aaron Rodgers performed well too, throwing for more yards than Favre, despite standing behind a shaky, porous line. Arguably, Rodgers outplayed Favre -- if they'd exchanged offensive lines, the contest might have been a blowout win for Green Bay. Something about the single-minded focus of the national sports media on Favre -- as if tossing a football is some kind of remarkable accomplishment, when hundreds of pro, college and high school quarterbacks do this very well every week -- was way out of proportion. Yes, Favre has a story. Every player who appeared in Monday night's game has a story. Why do we care only about Favre's?
Something was unseemly about Favre's obsession with giving the shaft to the team, and the city, that loved him for 16 years. Maybe the Green Bay hierarchy should not have asked Favre to retire in the winter of 2008. But it's hardly like this has never happened to a star quarterback before -- Joe Montana and Jim Kelly are among those who were asked to step down when they still had a season or two left in the tank. Pro sports franchises must make complex calculations about what's best for their futures. It's easy to be wrong -- trust me, I have plenty of experience! In winter 2008, Green Bay's management calculated the Packers would have better long-term prospects by committing to Rodgers than by keeping Favre an extra season or two, and trading Rodgers -- which would likely have happened, because at that point Rodgers was ready to run a team. Maybe Green Bay's management erred, but its position was hardly unreasonable. Had Favre been asked back, he might have lost the fire to perform, and today Green Bay's management would be excoriated for letting Rodgers go become a star somewhere else. Even after Monday night, it's still possible Green Bay's winter 2008 decision was correct. Years from now, Rodgers could still be winning games for the Packers, which probably wouldn't have happened had Favre stayed.
Favre could have simply walked away from Green Bay, saying, "OK, if that's the way you want it." Instead he became obsessed with shafting a team and city that loved him. A good business decision by Favre, to be sure -- he's made an extra $25 million the past two seasons, plus endorsement fees for that hilarious Sears ad. But now he won't be loved in Green Bay -- doesn't that count for something? Twenty years hence he won't be going back for nostalgic reunions. Isn't whether people truly admire you -- as opposed to hyping you on television -- important in life? Favre traded a lot of his esteem for $25 million and a chance to taunt his former supporters in Wisconsin. There is something unseemly about his attitude, and the attitude of those around him -- that because the Packers failed to kiss his feet often enough, Green Bay had to be punished. Favre sure can throw a football. The instant he loses that power, how will people feel about him then?
In other football news, going for it on fourth down continues to rise in NFL popularity: Chicago, Cincinnati, Miami, Minnesota, New England, New Orleans, Pittsburgh and Washington were among the teams that converted key fourth-down attempts this week when they could have kicked, and then went on to victory. Of course, going for it doesn't always work; Denver was stuffed on a fourth-and-1 try, though the "challenging players to win" mindset that going for it on fourth down instills seemed to help the Broncos down the stretch.
Denver's fourth-down play was too straightforward, just a dive from a jumbo set. Doing just a dive or a QB sneak gives the defense a chance -- misdirection plays seem to work better on fourth-and-short, because defenders are cranked to go straight ahead. New England's fourth-and-1 play was a quick-hitter to the upback, while Tom Brady and Fred Taylor sprinted out left, faking the flip-action that sometimes produces long gainers on fourth-and-1. Facing fourth-and-goal on the Detroit 1, Chicago lined up in a jumbo set, then play-faked; the gruntled Jay Cutler waggled right; there was a tight end in the shallow right flat that the defense thought was the target; the touchdown pass went to the other tight end, Greg Olsen, who crossed deep from the left side, forgotten by the defense. New Orleans lined up for a fourth-and-1 with three wideouts and a man in motion -- then, having drawn Jersey/B's attention outside, Drew Brees got the first down on a sneak against a less-dense center of the defense. (The play was nullified by a Jets timeout; New Orleans then got the first down again, via penalty.) When Pittsburgh went on fourth-and-1 from its own 30, two guys who lined up left shifted to the right, then one went in motion back left before a successful quarterback sneak; again, this drew the defenders' eyes out of the middle. Don't just power-dive on fourth-and-short -- use a little misdirection.
In other football news, nary a month is in the books, yet only four possible pairings of unbeaten teams remain: Giants at Saints on Oct. 18, Giants at Broncos on Thanksgiving night, Broncos at Colts on Dec. 13 and Giants at Vikings on Jan. 3.
Pundits have been asking, "Are the Broncos for real?" Ask also, "Are the Giants for real?" Jersey/A is 4-0 and looks great statistically -- especially its pass defense, which has given up just 115 yards per game so far (doubly impressive because the Giants have been ahead, forcing other teams to throw the ball more). But that 4-0 record has been run up against teams that are a combined 4-12, including winless City of Tampa and winless Kansas City. We shall find out if the Giants are for real -- note that they will face three of the other four remaining unbeaten clubs.
And in other football news, why is Denver playing so well while Buffalo, Cleveland, Kansas City, St. Louis and Tampa are cover-your-eyes awful? See below.
Stats of the Week No. 1: Indianapolis is on a 13-1 stretch, with its sole loss an overtime defeat in which it never got the ball in the extra session.
Stats of the Week No. 2: Houston scored nine points in 12 seconds.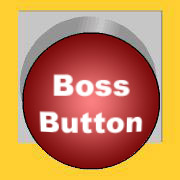 Stats of the Week No. 3: Going back to last season, Tampa and Tennessee have followed a combined 22-5 stretch with a combined 0-13 streak.
Stats of the Week No. 4: At 2:21 p.m. ET on Oct. 4, Tampa kicked its first field goal of the season.
Stats of the Week No. 5: Pittsburgh is 21-6 all time against San Diego in the regular season -- and 1-2 against San Diego in the postseason.
Stats of the Week No. 6: Matt Cassel, who recently signed one of the richest contracts in football history, averaged 2.4 yards per pass attempt on 32 throws. JaMarcus Russell, the first overall choice in the 2007 draft, after which he signed one of the richest contracts in football history, averaged 3.4 yards per pass attempt on 33 throws.
Stats of the Week No. 7: Since the start of the 2008 season, the San Diego Chargers are 1-8 against teams that made the playoffs that year.
Stats of the Week No. 8: Bonus college stat: Louisiana Tech outrushed Hawaii by 359 yards, with Tech gaining 352 yards versus Hawaii's minus-7.
Stats of the Week No. 9: Bonus college stat: Gettysburg had 623 yards of total offense, 35 first downs, a 40:07 to 19:53 time of possession edge, and lost. (See below.)
Stats of the Week No. 10: Brett Favre became the all-time NFL leader in "first quarterback to …" stats.
Cheerleader of the Week: Reader Rex Yu of San Francisco nominates Lauren D. of the 49ers, a sports nutrition student who according to her team bio "would love to explore several European countries including France, Spain and England." Lauren -- you're 2,000 years too late!
Sweet Play of the Week No. 1: Game scoreless, Pittsburgh had first-and-10 at midfield. The Steelers showed a rare formation, with four receivers left and one right. Since "trips" is slang for triple, let's call this the "quirk" for quadruple. In trick-play sets in which a lot of people are on one side and only one player is on the opposite, the ball usually ends up going to the lonely guy. This is what the San Diego defenders assumed. Pittsburgh played to this by pump-faking to the lone guy right; the safety jumped that way; a quirk receiver faked a hitch screen to draw the other safety up; Ben Roethlisberger then threw deep to Mike Wallace on the outside left for 35 yards. Sweet.
Sweet Play of the Week No. 2 Walking up to the line on second-and-goal from the Baltimore 1, Tom Brady saw the Ravens defense was spread, anticipating a pass. He simply tapped center Dan Koppen's butt for a silent snap and dove ahead for the touchdown. This is pure high school football -- the quarterback takes it straight up the middle without most of his teammates even knowing the play is starting. Later, leading 24-21 and with a fourth-and-4 at the Baltimore 9, New England lined up for a field goal attempt; tight end Chris Baker first lined up as a blocker, then sprinted out wide; no one from the Baltimore special teams unit covered Baker; he caught a quick pass from holder Chris Hanson for a first down, though the play was nullified by a foul. This is a favorite Bill Belichick gambit -- suddenly split a man wide from a field goal formation. If he's uncovered, the holder quickly throws. If someone goes out to cover him, then the Patriots just proceed with the field goal attempt. New England runs this action at least once a year, yet Baltimore was surprised.
Sweet Play of the Week No. 3 With Chicago and Detroit tied at 7, Brandon Pettigrew dropped a pass on a tight end seam on second-and-10. They'd never run a play that just failed, would they? Next play, same pattern, to backup tight end Will Heller on a third-and-10 for a touchdown.
Sour Play of the Week No. 1: Leading 7-0, Indianapolis had a first-and-goal on the Seattle 5. The Green Men Group rushed just three players -- that's how sure they were it would be a pass on first-and-goal -- leaving eight defenders to cover five receivers. Reggie Wayne still got open for the touchdown. Eight to cover five, and the league's top receiver coming into the game still gets open!?! Talk about sour. Leading 14-3, Indianapolis had a second-and-15 on the Seattle 21 with nine seconds remaining before intermission. The Colts were out of timeouts -- so where oh where might the ball go? Maybe to the end zone! Indianapolis sent four receivers to the end zone; Seattle had eight to cover four; touchdown pass to Austin Collie, who got behind the defense, even though the defenders knew Indianapolis had to throw to the end zone. Talk about sour.
Sour Play of the Week No. 2: Trailing Houston 20-6, Oakland had a first down at its own 1-yard line. The Raiders came out in a power formation, hoping to rush for a couple of yards of breathing room; tailback Justin Fargas was tackled 5 yards deep in the end zone for a safety. Oakland blockers Cornell Green, Cooper Carlisle and Oren O'Neal were thrown to the ground by Texans defenders. Fargas' father Antonio could not have looked worse on this run. And just to prove Oakland's sour play was no fluke, the Raiders allowed the Texans to return the free kick for a touchdown.
Sweet 'N' Sour Play: Trailing New England 3-0 and facing a third-and-4, Baltimore came out with an unbalanced line left and a trips left. Then a man went in motion right. Joe Flacco play-faked to the tailback running right, then threw a hitch screen back left -- first down and a touchdown on the possession. So the play looked to the defense like a heavy overload left that was really going to be a run right, but the ball ended up back on the overload side -- sweet. What was sour? Baltimore offensive tackle Michael Oher was 3 yards downfield when the catch was made; the play should have been called back. (So Baltimore, the officials don't always favor New England; see below.) When Houston split Steve Slaton left and threw him a screen pass that turned into a touchdown, offensive tackle Duane Brown was careful to stay on the line of scrimmage until the catch, making the play legal. In high school and college, offensive linemen can be downfield on a ball caught at or behind the line of scrimmage; in the pros, they can't. This is one of the reasons screen passes look different in high school and college than in the NFL. (In the NFL, a lineman may be up to 2 yards downfield before a pass, but only if he was in continuous contact with a defender -- the enigmatic "neutral zone extended" rule. But Oher wasn't, he was just running downfield.)
Christmas Creep: Reader Bryan Howell of Bloomington, Minn., writes, "I went into the Super K-Mart in Burnsville, Minnesota a few days ago and was surprised to see the Christmas section fully stocked and larger than the Halloween section adjacent to it." Bryan, this surprised you? Craig Dunkin of Los Angeles writes, "In La Crescenta, near Glendale, there is a truck driving around town advertising a Christmas-lights installation service. I first saw the truck on September 29th." Maurice Brown of Laurel, Md., notes that Gaylord Hotels are not only already promoting Christmas, the "Christmas on the Potomac" show opens on Nov. 19. Kristin Rennells of Lawrence, Kan., reports, "At the deli area of my local Hy-Vee grocery on September 30th, I noticed a table advertising the store's selection of deli-prepared holiday meals. The advertising suggested there wouldn't be enough so get your order in now! I'm glad my family unanimously decided to do pizza for Thanksgiving this year." Creep spirit is alive and well in Kansas, as the Oak Ridge Boys Christmas Show will be held at the Topeka Performing Arts Center on Nov. 22 -- a Christmas show before Thanksgiving. Rick Oie of Helena, Mont., forwarded this article about a mule deer observed wearing Christmas lights. How did the deer get them? Running across the lawn of a Montana home where the Christmas lights are already up. And Jake Datz of South Boston writes, "I logged onto Chase.com and was greeted with the following message: 'Triple rewards on eligible purchases this holiday season.' According to details of the Chase offer, the 'holiday season' began on October 1."
Unified Field Theory of Creep: Reader Mary Charles writes, "As an accounting student at Binghamton University, I went to the school's job fair in hopes of finding a summer 2010 internship. The event was held on September 16, 2009. Summer of 2009 ended six days later, on September 22." David Iott of New Bern, N.C., reports, "On September 29th, I went shopping at Old Navy in Jacksonville, North Carolina. As I walked in the store, I was greeted by a sign announcing, 'It's Sweater Weather!' The average high for September 29 in Jacksonville is 80 degrees. Do people lie on sweaters at the beach, instead of on towels?"
TMQ has always been an enthusiast for cooling autumn weather -- not just because this signals football -- and for sweaters. In 1982, I penned for the New York Times' op-ed page an ode to autumn that included these passages: "Fall is what summer pretends to be, the best of seasons. Fall is as glorious as summer is tedious; as subtle as summer is obvious; as refreshing as summer is wearying. Crisp fall air blows as welcome as the day's first smell of coffee. Fall's brilliant colors remind us of the glory of nature and the multitude of things that are possible. Foremost among its qualities, fall is the season of romance. Take an informal poll, and you are nearly certain to find that a high percentage of the world's precious supply of lasting relationships dates to the fall. Most people attribute this phenomenon to leaves falling, school starting and fireplaces being lit. The real reason is simpler. The real reason is sweaters. Everyone looks better in sweaters." The year 1982 having been a more composed, less grab-by-the-lapel media period, the Times titled the piece with the ornate pun, "SUMMER, ONLY SKIN DEEP, YIELDS TO SWEATERED WOMEN, MAN'S FALL."
"Monday Night Football" Analysis: If you doubted TMQ's dictum that a football team's essence is its offensive line, doubt no more. Aaron Rodgers was sacked eight times and hit hard several other times; Brett Favre was never sacked, and was hit once. Packers guard Daryn Colledge had problems filling in for the injured Chad Clifton at left tackle, against Jared Allen -- it was puzzling that Green Bay's coaches didn't give Colledge some help, as Allen rung up 4.5 sacks, including a safety. Minnesota may have the best pair of lines in the NFL -- another reason Favre made a good business decision signing with the Vikes, since blocking is a quarterback's best friend. "One-thousand-one, one-thousand-two, one-thousand-three, one-thousand-four, one-thousand-five, one-thousand-six" -- that was the count as Favre scanned the field, with no Packer near him, before a 31-yard completion in the third quarter.
In addition to having a bad outing, Green Bay's offensive line committed a mistake that is understandable in high school, but hard to fathom in the pros. Often, Colledge's initial block on Allen was fine -- he'd engage the defensive end and push him back. Then Colledge simply would stop and look around to see what was happening on the play, while Allen recovered, or jumped up if knocked down, and went after Rodgers. "One block" syndrome is the most common offensive line error -- the feeling that, hey, I checked this guy once, is the play over yet? Good blocking entails slamming the defender over and over again until the whistle sounds. When Vikings guard Steve Hutchinson threw Packers defensive tackle B.J. Raji to the ground on a fourth-and-1 run, Hutchinson put his body atop Raji and stayed there until the play ended. That's a perfect block -- the defender is eliminated entirely. "One block" blocking, by contrast, is a formula for a sacked quarterback.
If you doubt that the shotgun spread has taken over football, doubt no more. Facing a third-and-2, Minnesota went with a shotgun spread, despite having the league's best running back. On the game's decisive snap, facing fourth-and-goal at the Minnesota 1, Green Bay went with a shotgun spread, empty backfield, five wide. Everything might have been different had Donald Lee not dropped that fourth-and-goal pass. But he did drop it.
At the endgame, Green Bay faced a tactical dilemma TMQ thinks most coaches play wrongly. Down 30-20, facing a fourth-and-6 on the Minnesota 14 with one minute remaining, Green Bay kicked a field goal, then tried an onside kick. NFL coaches in this situation almost always take the field goal, then the onside kick. You need a touchdown and a field goal. If you take the field goal and then recover the onside kick, you are at least 50 yards from a touchdown. Before the field goal, Green Bay was only 14 yards from a touchdown. The Packers' chance of converting a fourth-and-6 and getting the touchdown from close range was greater than their chance of kicking a field goal and then scoring a touchdown from long range. Score the touchdown first, and if you recover the onside kick you're only 20 yards from the field goal attempt. TMQ thinks coaches almost always take the field goal in this situation because what they're really doing is playing to make the final score closer.
This Really Must Be the 21st Century: The man David Letterman alleges tried to extort money from him "threatened to write a screenplay and a book" unless given $2 million, press reports said. In the past, some guy named Lefty threatened to break your legs or burn your store -- a contemporary extortionist threatens to bash you with a screenplay! Then again, there are lots of screenplays we would have paid money to prevent.
Is the Future of Newspapers Printing Them at Home? Home delivery of the New York Times now costs $63 a month, about the same as full cable TV service. At least you're getting something real for the money -- as Michael Kinsley has pointed out, a typical newspaper subscription entails about $4 per month worth of paper thudding on your doorstep. That's just the paper. Everything about the newspaper business today seems messed up -- fewer readers, rising subscription prices at a time of falling overall prices in the consumer price index, and of course, Internet competition. But the demise of the newspaper has been predicted before; claims of imminent newspaper demise go back to H.L. Mencken.
Can technology save newsprint? Here is the advance TMQ is hoping for: a print-cost breakthrough that allows you to print the newspaper yourself at home, eliminating delivery. Xerox recently rolled out a new generation of printers that use something called "solid ink" to cut the cost of color. Xerox's product is intended for the office market, where most printing occurs, but perhaps is an indicator there will be a cost breakthrough in home printing.
Already home printers are themselves cheap, though the ink is expensive. If "solid ink" or some other improvement cuts the price, here's what a future newspaper economy might look like: You subscribe, and each morning at whatever time you select, the newspaper transmits itself to your advanced printer, including, of course, the very latest news to that moment. Even with you paying for the ink and paper, that might cost less than $63 a month, since the newspaper subscription price -- now basically a licensing fee -- would go way down. You could set your printer to produce only the parts of the paper you actually read, reducing resource waste. A category of entry-level employment, newspaper delivery -- once done by teens on bicycles, now often done by adults using cars -- would be eliminated. But that's a lot better than all newspaper-related jobs being eliminated! And economic theory says you will take the money you save on newspaper delivery and spend it on something else, creating some other type of jobs. Newspapers would love to kiss their delivery problems goodbye: Everything from trucks stuck in traffic to the mob interference that has long plagued newspaper and magazine distribution.
A century ago, steam heat was made in central plants, then piped to homes and offices; then once the individual furnace was practical, heating costs declined, as did resource use per capita for heating. Moving newspaper printing from huge, hot, thundering presses to a small device in your home might have a similar welcome effect on the news biz, cutting costs while reducing paper and petroleum waste. And you could put on a Perry White visor and cry, "Stop the presses!" whenever you wished.
Today, one worry about General Motors is that it could go out of business at the very moment it finally, after decades of fits and starts, is building high-quality products with decent gas mileage. There is a similar haunting aspect to the problems newspapers are experiencing -- right now, newspapers are the best product they have ever been. From the Times to your local paper, the news biz of 2009 is at its pinnacle of quality. Newspapers themselves have never been more comprehensive or immediate in content. Even taking into account infuriating errors, media accuracy is the best ever. With color print and lots of graphics, newspapers have never looked better. Newspaper Web sites provide an entire new category of instant information that, a mere decade ago, no amount of money could buy. Online newspaper archives provide an entirely new category of research tool that didn't exist a short time ago. As recently as the mid-1990s, to look up a newspaper article, you trudged to a library and manually scanned cumbersome microfiche -- finding a single article could take several hours. Now this task is performed in seconds from any laptop. Even my local suburban paper has a good online archive!
For all our grousing about what appears in the paper, right now American newspapers as a group are the very best they have ever been. Subscribe, or patronize the local newsbox. You will be sorry if the newspaper industry fades away. And don't say, "I'll just use the Internet for news." The vast majority of the news presented on the Internet originates as a newspaper story.
Fortune Favors the Bold! No. 1: Why doesn't the league schedule Cleveland-Cincinnati games so one always occurs on Halloween weekend? In case you were not riveted to this three-hour, 50-minute contest: reaching fourth-and-11 on the Cleveland 41 with 1:04 remaining in overtime, Marvin Lewis signaled in the punt unit, ready to settle for a 2-1-1 record. Carson Palmer and teammates pleaded with the coach to let them try to win, and the football gods rewarded them for their daring: The Bengals went for it, converted and kicked the winning field goal as the clock expired on the fifth period. Originally, Cleveland got itself back into the game by successfully going for it on fourth-and-goal on the Cincinnati 1, when trailing 14-7; the football gods immediately rewarded this courage with a "krumble," as Cincinnati fumbled the following kickoff, and soon Cleveland led 17-14.
Give Him a Contract with a Paper Value of $1 Trillion: Supposedly, Michael Crabtree and his agent, Eugene Parker, finally are talking to the 49ers. This fun couple engaged in one of the silliest rounds of self-delusion in sport annals, maintaining the rookie could get substantially more than the value of his drafting position by endlessly claiming he "should" have been drafted higher. But he wasn't. Equally silly, it's the paper value of the contract -- the fictional part -- Crabtree whined about. He wanted a deal with a paper value of $40 million, which is around what players at the very top of the draft received. But all that matters in an NFL contract is the guaranteed portion. No star ever receives the full paper value of a large contract -- the paper value is there to let the player boast and to help the team prorate the bonus under the salary cap. Crabtree wants to be able to claim, "I got $40 million." There is no scenario in which he would actually receive that amount, regardless of what the contract says on paper. San Francisco's reported offer of $16 million guaranteed is right in line with where Crabtree was drafted -- and, ahem, $16 million is not chopped liver. Crabtree should take the deal before San Francisco has the sense to withdraw it, and before he becomes the Maurice Clarett of wide receivers.
Fortune Favors the Bold! No. 2: After the Redskins failed on fourth-down tries -- when they could have kicked -- in three straight games, Jim "Dan Snyder Hasn't Fired Me Quite Just Yet" Zorn still went for it on fourth-and-2 from the City of Tampa 36. For your faith you will be rewarded, spoke the football gods! Conversion, touchdown on the drive, Washington avoids losing to the winless Bucs, and Zorn's job is safe another week.
Adventures in Officiating: Ruling a Jacksonville catch good after a review, referee Alberto Riveron declared of Mike Sims-Walker, "He got three feet down." Human beings do not have three feet!
That Chicago, the Capital of Graft, Failed to Bribe the IOC Is a Wee Irony: There was a solid argument for choosing Rio over Chicago and others for the 2016 Olympics: There's never been a Games in South America, Brazil merits recognition as a rising power, and two of the next three Olympics are already in the wealthy West (Vancouver and London). Let's hope the rational argument explains the choice. TMQ fears the real reason Chicago got booted is the corrupt-to-the-core International Olympics Committee is mad at the United States government for exposing IOC bribery demands attached to the Salt Lake City Games. Anyway, here are some of the Olympic events we'll miss because the Games will not be in Chicago:
• Synchronized Senate seat selling.
• 4X400 city inspector kickback relay. Any dropped exchange of the envelope of cash disqualifies the team.
• Tavern league flag football. After each touchdown, all players must drink a beer. If the game goes into overtime …
• Balance beam blame-shifting. All participants must maintain their political balance while denying being the one who told President Obama he should go to Copenhagen because the fix was already in for a Chicago selection.
• Patronage triathlon. First one to paint the alderman's house, give gifts to all his nephews and rig a primary wins no-show city job.
Forget the Titans: This team looked so solid last year running its record to 13-2 in contested games, beating the eventual champion Steelers and winning home-field advantage throughout the playoffs -- what happened? The Flaming Thumbtacks have lost five straight and were dreadful against the Jaguars and their Division II-like crowd of 49,014. Kerry Collins hasn't been sharp, but neither has anyone else. Nobody on the Tennessee roster is playing well.
It can't be the departure of Albert Haynesworth, who has hardly converted Washington into a juggernaut. One issue is that the Titans lost Jim Schwartz, an excellent defensive coordinator, and replaced him with Chuck Cecil, who had never been a defensive coordinator at any level, not even in high school. His learning on the job isn't going well. The Tennessee defense has lost its fire, especially the secondary, and it got pushed around by Jacksonville. Running isn't the issue, as Tennessee continues to rush well. Somehow, it's team mindset. Tennessee fumbled away the home playoff game to Baltimore and still hasn't recovered mentally. Then there is Vince Young. Jeff Fisher didn't just bench Young last season, Fisher got mad at Young for struggling and for admitting that he had bouts of depression, something manly men aren't supposed to admit. Now Young is a bad-vibes presence in the Tennessee locker room, and it is Fisher's job to fix that -- Fisher is the grown-up in this situation. With the Titans at 0-4, logical coaching would say: Put in Young and shake things up. Fisher seems determined to maintain that the quarterback is not the problem, which is the same thing as Fisher saying, "My decision about the quarterback is not the problem." All that matters is how Tennessee might escape from this slump. Put in Young and shake things up.
Should the Supreme Court Rule on What to Call Justice Sotomayor? The Supreme Court began its term yesterday. The ascension of Sonia Sotomayor to the court provoked hand-wringing about whether she is the court's first Hispanic and whether she should be referred to as Hispanic, Latina, Puerto Rican or something else. Benjamin Cardozo, a justice of the early 20th century, had Portuguese ancestors, causing some to contend he was Hispanic, since Portugal sits in what ancient Rome called Hispania. But Portugal is not Spanish-speaking, and at any rate, Cardozo always simply called himself an American. Beyond that, the Census Bureau and others have been disputing for decades just what "Hispanic" means, since the only universally agreed definition is, "A person born in Spain." Some Mexicans and Central Americans object to being called Hispanic, because Spain was the colonial oppressor of Mexico and Central America. Numerous commentators call Sotomayor "Latin-American," but she was born in New York City, to parents who were U.S. citizens, and has spent her entire life in the continental United States. She certainly is not "from Puerto Rico" -- Sotomayor has never lived there. I groaned last spring upon hearing a cable news commentator say, "Sotomayor immigrated to the United States from Puerto Rico." First of all, she's never lived in Puerto Rico. Second of all, the island's sovereign status is perpetually confusing, but since 1941 most residents of Puerto Rico have been U.S. citizens carrying U.S. passports. No one emigrates from Puerto Rico to, say, New York, though a person might move from Puerto Rico to New York. Sotomayor refers to herself as a Latina, which means "a woman of Spanish-speaking descent." That's factually accurate. She also calls herself "a Latina woman," which is redundant -- like saying "a female nun" -- and the sort of error that should not be made by someone given lifetime power to rule on the meaning of words. Why can't we circle back to Cardozo and simply call her an American? The whole point of being an American is that it makes no difference where your ancestors lived.
Who Looks This Stuff Up? "Matt Stafford became only the second rookie quarterback in the last 50 years to stop a losing streak of at least 15 games," reported The Washington Post.
Attention Tony Reali, Sports-Yak Needs More Fact-Checking: Just before the start of the Sunday night game between the Chargers and Steelers, Cris Collinsworth of NBC declared that because of Pittsburgh's 1-2 record, "Steelers management is actually considering allowing Ben Roethlisberger to try to win a game with his arm, instead of just constantly handing off all the time." To that point, Steelers coaches had called 118 passes and 71 rushes. Pittsburgh did open the game throwing, but that was game-planning for San Diego's bungling secondary. The Chargers are 18th in passing yards allowed per game, despite fielding three defensive backs drafted in the first round and a second-rounder. When Pittsburgh lined up to go for it on fourth-and-1 at its own 30, Collinsworth vehemently protested that the Steelers "must punt" and were taking a "huge gamble." Going for it on fourth-and-1 is playing the percentages! Pittsburgh converted and scored a touchdown on the possession.
Speeding Cameras -- The New Bridge Trolls? Automated ticket cameras continue to proliferate; on Oct. 1, they became legal throughout Maryland, my state. Since speeding and light-running are legitimate problems, the cameras are good ideas in school zones. Studies show they slow traffic, and my personal experience (Montgomery County in Maryland has had speed cameras since 2005) is that the devices sharply reduce speeding wherever their locations become known. The obvious question is whether the real purpose of automated ticket cameras is safety or to generate money for local governments to lavish upon themselves.
Consider the short timing of traffic lights. The federal guideline is a minimum of three seconds at yellow for lights in a 25 mph zone, and four seconds at yellow in a 35 mph zone. If the yellow is short-timed, the cameras will spit out more fines, including some to responsible drivers. Last winter the late, lamented Rocky Mountain News -- a 149-year-old newspaper that failed at the peak of its quality -- found, in one of its final exposes, that in the Colorado locations where automated red light cameras were being installed, yellows were being reset to two seconds, to increase revenue. To top it off, accidents rose at short-timed lights, because they caused drivers to suddenly slam on the brakes. After the Rocky's article, the Colorado legislature enacted a three-second yellow minimum and declared there must be warning signs on approaches to a camera-ticket enforcement zone. The warnings will cost local jurisdictions income, but will slow traffic. And slowing down traffic is the whole point, right?
In Montgomery County, red-light and speeding cameras are sprouting like dandelions. Drivers in the county are reckless, so slowing them makes sense. Since the program started four years ago, I've gotten one ticket, for doing 36 mph in a school zone. Shame on me? The ticket was time-stamped 1:08 a.m. on a Sunday -- I was coming home from picking up my youngest and his friends from a bar mitzvah party. Obviously the camera software knew it was the middle of a weekend night, yet had been set to issue school-hours fines 24/7. The purpose was to reach into drivers' pockets.
Numbers from the Montgomery County ticket camera program recently came out. The county raked in $19 million in fiscal 2009; that's the net, after paying a contractor a $16.25 commission on each ticket. Small wonder the contractor sets the cameras to ignore when school is out of session! In fiscal 2009, the machines issued about 775,000 automated tickets -- 1.3 per licensed driver residing in the county -- for a gross of $31 million and net to government of $19 million. But despite the camera contractor's receiving $12 million in commissions in a year, our county executive just said he needs a $2.9 million annual budget increase "for administrative costs associated with the camera program." So what is that $12 million payment to the contractor for?
This is, if not corruption, then classic government mismanagement. First a contractor is hired, ostensibly so tax-funded administrative costs don't increase. As soon as the program is locked into place, tax-funded administrative costs increase anyway. If the contractor gets a $12 million fee and the county still needs an extra $2.9 million for hazy "administrative costs," that's $15 million in overhead to collect $19 million in net revenue -- 44 percent of the program is waste. Putting trolls by the side of the road would be more efficient! Any private enterprise this featherbedded would go out of business rapidly: Most likely the more entrenched the ticket camera programs become, the more overhead will grow. Ten years from now, my county may have an enormous white-columned building to house the Department of Appropriate Journey Management. It will be staffed with dozens of high-level personnel who can never be fired, and have titles like Senior Executive Assistant to the Chief of Staff for the Associate Deputy Director of Calibration. They will spend all their time filing grievances against each other, demanding disability pensions and penning memos about how desperately overworked and understaffed the division is.
Postscript: Montgomery County voters are upset that while ticket cameras are sprouting everywhere and services being cut, the county executive spent $65,000 building a private bathroom for his office. What struck me was a line buried in the story: "his security detail did not want him using the public restroom because walking to and from the facility could expose him to harm." It's dangerous to go to the bathroom at county headquarters? "His security detail" is the key absurdity. This is another example of even a low-echelon politician insisting on tax-funded bodyguards not for any valid purpose, but in order to make himself feel important. You do not need to be surrounded by bodyguards to attend a school board meeting. County executives are not the targets of international terrorists. Yet increasingly, average people are taxed so minor government functionaries can travel with bodyguards whose duty is to stroke the official's ego.
Terrell Suggs Update: Ray Lewis was right to complain about the roughing the passer flag on Terrell Suggs, which turned a third-and-10 at the Baltimore 42 into first-and-10 at the Baltimore 27, and preceded a New England touchdown. Suggs brushed Tom Brady, who leapt up pleading for yellow -- maybe he's been taking acting classes with his "Entourage" friends. Just as all punters always claim they were roughed, Brady complains whenever a defender gets near him. Later Suggs tomahawked the ball away from Brady, setting up a Ravens touchdown. Meanwhile, the Flying Elvii exploited Suggs' weakness, which is that he always plays for sacks: You run "underneath" a defensive end who plays for sacks. Leading 10-7, the Patriots reached first-and-10 on the Baltimore 12 following the spurious roughing call. New England faked a hitch screen left as Suggs sprinted way up the field seeking a sack; tackle Nick Kaczur let Suggs sprint up the field, pushing him in that direction; then Brady handed off right to Sammy Morris, who ran exactly to the area where Suggs just abandoned his contain. Touchdown.
Baltimore-New England note: The Ravens were convinced officials favored the Patriots during the tense ending of their 2007 almost-snapping of New England's 16-0 regular-season run. This is the first time the teams have met since, and again the Ravens come away convinced the officials favored New England.
Buck-Buck-Brawckkkkkkk: Giants leading 14-3, winless Kansas City punted on fourth-and-4 from midfield at the two-minute warning of the first half. That's not going to change a losing psychology! The half ended with Jersey/A up 17-3. Giants leading 27-15 with five minutes remaining, Kansas City, which just scored, took a single PAT rather than go for two. That's not going to change a losing psychology! Miami leading 31-9 in the fourth quarter, Buffalo, which just scored, took a single PAT rather than go for two. Cheerio, chaps! Pittsburgh leading 28-6 at the end of the third quarter, San Diego, which just scored, took a single PAT rather than go for two, then did not onside kick. Small wonder the comeback ran out of time. Washington leading 16-10 with four minutes remaining, winless City of Tampa faced fourth-and-goal on the Skins' 4, and launched a field goal rather than try for the lead. Tampa, of course, is still winless. The Bucs got the ball back late on their own 19; one play for 4 yards was far more likely than multiple hurry-up plays for 81 yards. The right way: Trailing big in the second half, Green Bay and Tennessee went for two. When you're trailing big, every additional chance of a point matters.
Bonus Star Trek Complaints: Since it will be two years before New Improved Kirk and New Improved Spock return to theaters, here are bonus complaints about this summer's franchise-reboot movie:
• Kirk hangs by his fingertips from a great height not once, not twice, but three times.
• A single password taken from Captain Pike via mind control is used by the Romulans to shut down Earth's defenses, including all Federation starships, rendering the planet totally helpless. In Battlestar Galactica, a single code shuts down the defenses of all 12 Kobol worlds, rendering these planets helpless. Military organizations do not have single passwords that completely shut down all their weapons!
• Inside the mega-enormous Romulan battlecruiser are open areas with thousand-foot drops. Cavernous spaces seem improbable aboard starships; in vessel design, space is always at a premium. At any rate, the open areas with thousand-foot drops are crossed by narrow footbridges that lack guardrails. If for some reason your mega-enormous starship really needed internal areas with places where you could fall to your death, why would you span them with footbridges that lack guardrails? The Romulans who designed the ship wouldn't want to fall off their own footbridges -- which needless to say is what happens to the Romulan bad guy who fights New Improved Kirk. For years, TMQ has inveighed against the puzzling absence of guard rails in science fiction, especially in the Star Wars saga. See this 2001 column.
• As the Romulan battlecruiser uses a laser drill suspended from space in its evil plan to cavitate the planet Vulcan, three Enterprise crewmembers leap from a shuttlecraft in orbit to disable the drill. The three are Kirk, New Improved Sulu and a third crewmember we've never seen before -- so you know the third guy will die, as he immediately does. Forget that they fall from outer space and all they need to brake their descent is a regular parachute. Forget that they fall in a straight line along the shaft of the drill; descending from orbit they would fall in a parabolic arc, and end up hundreds of miles from the base of the drill. The big point is -- they wouldn't fall! If you stepped out of a spacecraft in orbit around a planet, you would not plunge toward the ground, but rather, remain in orbit. Energy would be needed to slow you down enough that the planet's gravity overcomes the angular momentum sustaining your orbit: this is why spacecraft have retro-rockets. A speed of about 17,500 mph is required to orbit the Earth, and we're told that Vulcan is similar to Earth. Our heroes would have needed a substantial power source to shed that velocity in order to plummet like stones.
• After destroying Vulcan, the Romulan battlecruiser heads toward Earth. When Enterprise does not pursue, New Improved Kirk, not yet the captain, attempts mutiny. Kirk is ordered thrown off the ship, which is racing along at warp speed, in an escape pod. The pod automatically locates the nearest habitable world, where it lands within walking distance of Old Original Spock, who just happens to be marooned not only on exactly the same planet but on exactly the same spot on exactly the same planet. Movies rely on preposterous coincidences, but this one goes off the scale.
• Catching up to the Romulan ship as it prepares to destroy Earth, the Enterprise beams an assault team aboard. The team consists of -- Kirk and Spock, carrying flashlights and sidearms. If the fate of the Earth hung in the balance, perhaps Enterprise would send over more guys. Maybe they'd have more than hand weapons. Thank goodness, at least they've got flashlights! At the end of the previous Trek movie, when another Romulan mega-enormous starship was also preparing to destroy Earth, what did the Enterprise do? Beamed over two guys, Picard and Data, bearing small arms. Why not beam a nuclear bomb onto these suddenly numerous Romulan mega-ships? That anyone possessing teleportation technology would skip the whole heroic-assault business and just beam bombs onto enemy vessels has never been dealt with in Star Trek scriptwriting.
The Football Gods Chortled: Trailing 35-0 at San Francisco, St. Louis was still play-faking. Note the Squared Sevens won by 35 despite compiling just 228 yards of offense and 13 first downs. You must be one seriously terrible team to play good defense, and still lose by 35. Three San Francisco touchdowns were off Les Mouflons turnovers. Game scoreless, the Forty-Niners punted to St. Louis. Returner Danny Amendola failed to call "poison" or whatever code the Rams use when the returner decides not to field a punt, and thus everyone on the team should get away from the ball. Fellow Rams returner Quincy Butler touched the ball with his leg, making it live to the kicking team; Butler chased the ball into the end zone, where he had a clean shot to fall on it and take the safety to prevent a touchdown, which is what returners are coached to do in this situation; instead, he tried to scoop the football up, only booting it; San Francisco fell on the ball for a touchdown. Ay caramba. Optimistic note: The Niners are 3-1 with just 53 points allowed, and already have four touchdowns from defense and special teams. Could San Francisco end up as one of this year's stories? Admonitory note: Return touchdowns involve luck and tend not to last.
Winning Team Update: We'll know a lot more about the undefeated Broncos in a week, after they host New England; Denver victories so far are over teams that are a combined 6-10. What jumps out about Denver is a league-best 26 points allowed; the Cursors' defense is first against points and second against yards. Who are Andra Davis, Ronald Fields, Mario Haggan, Ryan McBean and Kenny Peterson? Starters for that defense. All were cut by somebody -- Cleveland, San Francisco, Buffalo, Pittsburgh and Green Bay. Of course, you know Brian Dawkins, let go by Philadelphia, is also on this defense. Starter Renaldo Hill has been cut three times, by Arizona, Oakland and Miami; starter Andre' Goodman has been cut twice, by Detroit and Miami. That's eight of 11 defensive starters unwanted by another NFL club. The Denver defense is like a Casablanca marketplace scene: People from all over are passing through. And they're performing well, perhaps owing to chips on their shoulders. They look at each other and know they have in common that other teams said they couldn't play.
The cautionary note is that in 2005 and 2006, Denver's defense started strong, then faded down the stretch. About this time in 2006, Denver had the No. 1 defense with great stats against scoring and yards; the season ended with defensive coordinator Larry Coyer fired. Denver's stretch run, beginning on Thanksgiving, includes the Giants, Colts and Eagles.
Awful Teams Update: Kansas City: Rookie head coach Todd Haley keeps making ultra-conservative tactical decisions. A team that's won six of its past 36 games shouldn't play like it is sitting on a big lead. That was last year in Arizona, Todd. City of Tampa: Starting 9-3 last season, the Bucs are 0-8 since. The Tampa stars got old. But TMQ continues to think defensive coordinator Monte Kiffin's declaring in midseason that he would walk out on the team at season's end for a better deal, and not so much as even being criticized by management let alone fired on the spot as he should have been, shattered Tampa psychology. That 9-3 changed to 0-8 pretty much to the day Kiffin raised his middle finger to the club and did not pay any price. Rookie head coach Raheem Morris looks lost. St. Louis: Who on this team would have started for either Super Bowl entrant last February? The Rams have an awful depth chart, and rookie head coach Steve Spagnuolo, who came from a team with a great depth chart, looks lost.
Cleveland: Have you ever seen a duller offense? And the Browns' offense is loaded with highly paid first-round draft choices or megabucks free agents (Brady Quinn, Joe Thomas, Braylon Edwards, Jamal Lewis, Alex Mack). This team has no feeling, no esprit, no nothing. Buffalo: Dick "Cheerio, Chaps" Jauron is all about lowering expectations. He's in his fourth season of talking about how the Bills may not win now because the team needs to rebuild for the future. Multiple Bills injuries have Jauron just where he likes to be, not expected to win. His ultra-blasé attitude sure is infectious! But the front office isn't performing in Buffalo, either. Blowing high picks (J.P. Losman, John McCargo); trading away the team's best player (Jason Peters) because he was due for a raise; bringing in a gimmick to sell tickets (Terrell Owens); and granting a contract extension to Jauron, who is 58-80 as an NFL head coach, has lost eight straight division games and barely seems to care -- Buffalo now rivals Oakland for the league's worst-managed franchise.
"Jennifer, Your Cleats and Receiver's Gloves Just Came in from J. Crew": In Week 3, Seahawks players wore visible-from-orbit lime green cleats and gloves. In Week 4, numerous NFL players wore pink cleats or pink gloves to symbolize breast cancer awareness. Think of the marketing opportunity here -- a team could switch to pink and green, the ultimate yuppies-at-Easthampton color scheme, as its uniform look. Speaking of fashion, JaMarcus Russell pulled a ski cap down over his ears each time he came off the field in Houston, where kickoff temperature was 75 degrees. Every week this season, Russell has played in warm weather but worn a woolen ski cap on the sideline. Maybe his brain is overheating; this might explain his performance.
Wildcats Gone Wild: Against Buffalo, eight different players rushed the ball for Miami, four after taking the snap.
Untouched Touchdown Run of the Week: Chicago's Johnny Knox went 102 yards for a kickoff-return touchdown without being touched -- when this happens, great blocking is the key. Knox, from Division II Abilene Christian, and the Colts' Pierre Garcon, from Division III Mount Union, are running circles around Division I players who were drafted much higher. Against Seattle, Garcon had a 35-yard catch -- the third consecutive game this low-drafted small-college gentleman has made a big play against high-drafted football-factory types. Has any restaurant chain signed Garcon to an endorsement deal yet? It's only a matter of time until he appears in a TV commercial with a towel over his arm.
Obscure College Score of the Week: California of Pennsylvania 41, Indiana of Pennsylvania 28 in the Tuesday Morning Quarterback Obscure College Game of the Year. Located in California, Pa., California of Pennsylvania is rebranding itself as "Cal U," complete with a new Cal U Web address. Perhaps this will make the school more appealing by allowing graduates to give the impression they went to college in California.
Bonus Obscure College Score: Ursinus 55, Gettysburg 50. There were 15 touchdowns and a field goal, 64 first downs, 1,317 yards of offense and one punt in this scoreboard-spinning contest. (Four turnovers and two missed tries were the undoing of the Gettysburg Bullets.) Located in Collegeville, Pa., Ursinus requires freshmen to spend their year in this pursuit: "read, discuss, write and reflect on the great questions of human existence, like love, friendship, happiness, life, death, God and nature." OK, that should say "such as." The point is, many colleges do not require students to reflect on these matters!
Non-Obscure College Score of the Week: Columbia 38, Princeton 0. In football, Columbia is the Ivy League's perennial doormat, 3-17 over the past two seasons, while Princeton is a recent Ivy champion. Plus the game was at Princeton!
Reader Comments: Mark Zuchowski of Rossford, Ohio, playing on the fad for the Wildcat, proposes that punting on fourth-and-short be christened the Pussycat. I've been asking why the fad for reviving the triple option doesn't include the most devastating option play of the 1960s, X Run, a planned downfield lateral. Last week a reader found a clip of X Run from a 1989 Nebraska game. Pat Hastings reports Indiana used a similar play when Antwaan Randle El was the quarterback. Walter Wukasch of Austin reminds that Texas executed an X Run for a touchdown in the 2005 BCS Championship Game versus USC. Vince Young working the X is at 2:25 of this video. Reggie Bush causing a fumble with an apparently unplanned X is at 1:10 of the same video.
I wrote that this fall I am "on The Brian Kenny Show on ESPN Radio at the delightfully hyper-specific 8:26 ET on Tuesday nights." Juliet Carpenter of Venice, Calif., retorts, "If you were on at 8 or at 8:30, are not those times equally hyper-specific?" I complained that college football teams playing opposite-coast games must take students out of class for two days or more, which means the colleges assume football players are athletes first and students second, if at all. Jay Guy of Atlee, Va., notes, "A week ago, Lakeland High of Florida traveled nearly 3,000 miles to play De La Salle of California. ESPN encouraged this by airing the game. Lakeland students must have missed at least two days of school." It does seem ridiculous for high schools to be flying around to games, even as, if happened here, a private party (Paragon Marketing) paid all costs (Lakeland is a public school). But this is a once-in-a-lifetime experience for a high school. Colleges that schedule long-distance travel all the time are a bigger concern.
Ryan Tennant of Schaumburg, Ill., sends this hilarious clip from a high school football game: You need to watch from about :45 to 1:30. I wrote that taxpayer support of General Motors and Chrysler turns UAW members at these companies into a "special protected class." Melinda Sampson of Independence, Mo., replies, "There's a reason for the UAW that I think many people have forgotten in our high-tech world. So many things come now at the touch of a button, but building cars and trucks is hard, dangerous work. In the 18 years my husband has been an autoworker, he's required stitches several times, developed chronic cough and shoulder, wrist, and knee problems. Workers are not the villains in auto-industry problems."
I noted someone wrote an English-language computer program that generates gibberish science-sounding research papers which technical journals cannot, ahem, distinguish from actual research. Rick Chlopan of Lexington, Ky., pointed out a Russian news story about someone planting Russian-language gibberish scientific studies on government Web sites: "For example, the Russian Federation Pension Fund site offered users articles under such wild titles as 'Elliptic Stalagmites: Hypothesis and Theory' or 'Differential Epithet: Requirements and Development.' One paper includes the following: 'The flickering of thoughts resolves the perigee -- it is more an indicator than a characteristic feature. The lava flow reflects the denudation-accumulative polyphonic.'"
TMQ Media Sked: This fall I am on ESPNews, with Bram Weinstein, between 2:30 and 3 p.m. ET on Tuesdays, then on the Brian Kenny Show on ESPN Radio more-or-less approximately at 8:26 ET on Tuesday nights. You can sign up for TMQ Twitter notices. I tweet only when a new column posts, I don't clog your cell phone with thoughts on Brett Favre's brooding. As of yesterday, Tuesday Morning Quarterback had almost twice as many followers as Anna Kournikova. Which must mean something -- if only I knew what.
Single Worst Play of the Season -- So Far: Talk, talk, talk -- they sure can talk in Dallas. But when the pressure's on, they jog, jog, jog. Not only did multiple Cowboys defenders miss Brandon Marshall on the 51-yard zigzag scamper that won the game with two minutes remaining at Denver, other Cowboys didn't even try to chase the runner. Marshall cut back across the field twice; if more Cowboys had hustled to chase the play, Marshall would have run out of room. Linebacker Bradie James switched from running to jogging when Marshall was still at the Dallas 10. Dallas Cowboys, you are guilty of the single worst play of the season -- so far.
Next Week: TMQ publishes "Pun[ting]: Semiotics of the Denudation-Accumulative Polyphonic."
NFL WEEK 5 PREVIEW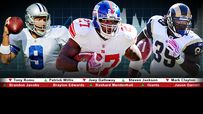 PICKS
COLUMNS/BLOG POSTS
MNF: Jets at Dolphins
FINAL WORD
POWER RANKINGS
HOT READ: Johnson, Fitzgerald duel
STOCK WATCH: Fallers, risers
ROOKIE SURPRISES
SCOUTS INC.