Commentary
Kneel at the feet of the football gods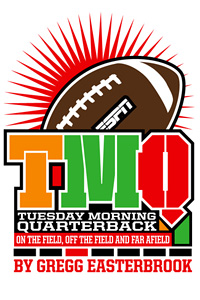 Mortal, didst thou doubt the existence of the football gods? Didst thou lack faith? A week ago, the Patriots led the Jets 31-14 with 30 seconds remaining in the game. Bill Belichick had his starters still on the field; Tom Brady threw deep to Randy Moss -- Belichick was desperately trying to run up the score in order to taunt the Jets organization. The football gods exact vengeance for this sort of thing. Monday night in New Orleans, the Patriots were punished.
Dost thou doubt still? See below for a full pantheon of the football gods, by name. Defy them at your peril!
The football gods are also a creative force: They brought us the 2009 New Orleans Saints. Has there ever been a team more fun to watch? The 11-0 Colts are methodical and predictable -- you know what the Colts are going to do; you just can't stop them. The 11-0 Saints are all over the map -- one suspects that even they don't know what they're going to do. Many athletes talk about having fun when they play but appear grim on the field -- the Saints look as though they are, in fact, having fun. Fun is good! The Patriots appear to be experiencing wrenching angst as they perform. (Perhaps it's accumulated guilt from all those ethical shortcuts.) The Saints are having fun -- more New Orleans fun, please! See more on the game below.
I kicked off this season by declaring on "The Brian Kenny Show" that I liked the Colts and Saints to meet in the Super Bowl. This prediction is faring so well, it's almost spooky. After 11 games, there are no teams I would rather see when I take my seat Feb. 7 at -- where, exactly? The facility, currently called Land Shark Stadium, has a naming deal that expires at the end of the regular season. If no new sponsor is found, the place will be called Dolphin Stadium that day. But Stephen Ross, majority owner of the stadium, is actively seeking a Super Bowl stadium name sponsor. Dubai Field now seems unlikely, as does Saab Stadium. How about this: Oprah Winfrey Presents Oprah Winfrey's Oprah Winfrey Stadium Featuring Oprah Winfrey. Meanwhile, the upcoming Super Bowl is not in Miami; it's in "South Florida."
In other football news, TMQ has a running item, "Best 99-Yard Drive," accorded to any team that stages a 99-yard touchdown drive. I'd never seen a 99-yard touchdown drive that resulted in victory on the game's final play! As USC was trying to hang onto its lead against Texas -- sorry, I meant as Arizona tried to hang onto its lead against Tennessee -- Vince Young staged one of the great outhouse-to-penthouse moments in sports annals: an 18-play, 99-yard drive consisting of 17 Young passes and one Young scramble, leading to the winning touchdown on fourth-and-goal on the last snap. A year ago at this time, sports pundits were predicting Young would be waived by Tennessee and his NFL career would be over. Now Young is one of the NFL's hottest performers.
Two things were particularly impressive about that final Tennessee drive. First, of course, Young did what he's never really done before, in college or in the pros -- he stood in the pocket, scanned the field, and threw to the open man. His classic pocket-passer performance on that drive equals any ever staged by Peyton Manning or Tom Brady. Second, on 18 snaps, Young was touched by the defense only once. That drive could not have occurred without fabulous offensive line play, so let's name the offensive linemen on the field: Michael Roos, Eugene Amano, Kevin Mawae, Jake Scott and David Stewart.
Young is now on a 9-0 streak as a starter. Let's hope Tim Tebow has him on commission, as Young likely has earned Tebow millions of dollars in bonus money lately. TMQ noted last week that Young's victories will raise Tebow's draft status, since Young is the NFL player most similar to Tebow. As recently as September, draftniks Mel Kiper and Todd McShay were predicting Tebow would go no higher than the second round of the 2010 "selection meeting" -- McShay forecast that Tebow could fall as far as the fourth round. Why? Purists haven't seen Tebow perform in the pocket, and think big guys who look more like tight ends than quarterbacks can't win consistently in the NFL. Suddenly a big guy who looks more like a tight end than a quarterback is on a 9-0 tear in the NFL. If Young keeps winning, Tebow could rocket up to the top five picks in the 2010 draft. Tim -- send Vince a case of champagne!
In other football news, 10-1 Minnesota and 8-3 San Diego haven't gotten much attention in this column. Obviously, Indianapolis and New Orleans have been the biggest stories so far -- Indianapolis just clinched its division in November! Why isn't TMQ buying stock in the Vikes or Bolts? See below.
In Super Bowl news, the traditional next-season hangover is hitting both teams that played in Tampa in February. Arizona is a bit shaky at 7-4, though the Cardinals looked shaky at this point last season, too. Pittsburgh is taking on water fast at 6-5. After losing to Baltimore, Mike Tomlin promised to "unleash hell" for the rest of the season, which is a bit apocalyptic for my tastes -- and certainly clashes with my football theology! The football gods are a lot more subtle than Tomlin thinks. Check them out below. And make no graven idols, of course, but maybe buy a couple football-gods action figures as stocking stuffers.
Stats of the Week No. 1: Indianapolis has won 20 of its past 21 games, with the sole loss an overtime game in which the Colts never had an offensive possession in OT.
Stats of the Week No. 2: In its last two games, Cleveland has surrendered 10 points after time expired -- two scores on untimed downs following penalties.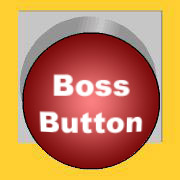 Stats of the Week No. 3: Cincinnati swept its division games, going 6-0; five of the last six teams to sweep their division games reached the Super Bowl.
Stats of the Week No. 4: The Carolina-Jersey/B game paired two teams whose offenses have combined to give up 10 touchdowns on interception and fumble returns this season.
Stats of the Week No. 5: Since taking the field for the start of the playoffs last season, Miami is 5-7.
Stats of the Week No. 6: The Broncos and Giants opened a combined 11-0, and since are a combined 2-7.
Stats of the Week No. 7: Chicago has lost seven of its past eight games at Minnesota.
Stats of the Week No. 8: (Bonus college stat) Against Texas, Texas A&M gained 532 yards and lost. Against Montana, South Dakota State scored 48 points and lost.
Stats of the Week No. 9: In the five games since Vince Young took over as starting quarterback, Chris Johnson has 800 yards rushing.
Stats of the Week No. 10: Cincinnati is 8-0 against teams located east of the Mississippi River and 0-3 versus teams to the west. Should the trend continue, Cincinnati would finish the season 10-6, with wins against Detroit and the New York Jets and losses to San Diego, Kansas City and Minneapolis (whose stadium is just west of the river). Submitted by reader Randy Cleves of Grand Rapids, Mich.
Cheerleader of the Week: Mary of the Kansas City Chiefs, who according to her team bio likes to play the blues on a harmonica. She's been playing a lot this season during Chiefs games. Also, according to her bio, she majored in biology and psychology at Northwest Missouri State, then got a master's in anatomy and physiology. The psych degree means your pickup lines will not work on her.
Sweet Unknowns of the Week: As Houston kicked a field goal to take a 17-0 lead over Indianapolis, Spenser, my 14-year-old, pronounced of the Texans, "They're doomed." And yea, verily, it came to pass. From that point on, the Indianapolis defense controlled the game while Peyton Manning's offense methodically ground its way forward.
With Bob Sanders and Marlin Jackson out for the season, and Dwight Freeney missing the contest with an injury, the Colts' defense started no one drafted higher than the third round. Big plays were made by Colts defensive starters Gary Brackett, Daniel Muir, Melvin Bullitt and Jacob Lacey, all of whom were undrafted free agents. Pierre Garçon, out of Division III Mount Union, caught a touchdown pass. Chad Simpson, undrafted out of Division I-AA Morgan State, scored a touchdown, breaking three tackles when Houston players tried to strip the ball. Robert Mathis, a low draft pick out of Division I-AA Alabama A&M, not only stripped Matt Schaub of the ball to set up the game-icing touchdown, he did so while being held by the Moo Cows' offensive line. I don't know what's in the water in Indiana, but it seems to turn unknowns into football players.
As for Houston's latest meltdown against the Colts, with the Texans leading 20-14, Dunta Robinson made a routine tackle on Joseph Addai, and then jumped up dancing like he'd just recorded a remarkable achievement that would be studied by future historians. As Texans players slapped hands with each other, Peyton Manning hurried the Colts to the line for a quick-snap and a 31-yard gain. Absurd enough is the NFL habit of defenders celebrating routine tackles. You dance after you win, not before! And if you're Houston, you don't win.
Sour Play of the Week: With the game tied at 7, Baltimore's Mark Clayton simply ran past Pittsburgh cornerback William Gay for a 54-yard reception; a touchdown and a 14-7 Ravens halftime lead followed. Not only did Gay ignore his man; and not only was Gay making the high school mistake of looking into the backfield trying to guess the play, rather than covering his man; there was 2:47 remaining until intermission, making a deep pass attempt likely. Not only are the defending champion Steelers struggling -- their defensive backs are making fundamental mistakes, which is unheard of. Sweet for Baltimore: Defensive tackle Haloti Ngata played well as a blocking back in short-yardage situations.
Sour Matched Set of Plays: DeSean Jackson of Philadelphia was covered by no one on his 35-yard touchdown reception against Washington; Redskins cornerback Fred Smoot let Jackson run right past him. To balance the ledger, Santana Moss of Washington was covered by no one on his 4-yard touchdown reception in the same contest. Eagles safety Macho Harris lined up across from Moss, then simply stood there as Moss ran a slant for six. TMQ contends it is amazing how often, on NFL plays, there is at least one gentleman standing around basically doing nothing at all. Michael Vick note: He took three snaps at quarterback, throwing a short incompletion and running twice for 4 yards. Why does Vick even come on the field? He's totally ineffective, and when he's in there he displaces the proficient Donovan McNabb. Vick should be a running back or safety, or be nailed to the bench.
Sweet 'N' Sour Series: Owing to a defensive penalty, Atlanta snapped the ball seven times inside the City of Tampa 10-yard line in the final minute, scoring to win the game on the last snap, on fourth-and-goal from the 5 with 26 seconds remaining. That was semi-sweet for the Falcons, though semi-sour that all seven calls were shotgun spread four-wide looks. No play-fakes, no misdirection -- seven consecutive identical-looking downs. Sweet for the Bucs was that they stopped the first six of seven. Sour was that with Atlanta facing third-and-10 on the Bucs' 10 with 40 seconds remaining, Tampa forced an incompletion, but Derrick Roberson was called for defensive holding, granting the home team a fresh set of downs. On that play, Atlanta QB Chris Redman rolled right and was nearly to the right sideline before throwing the ball away; Roberson was far on the left, totally out of the action, committing a hold that had no impact on the outcome, other than to give Atlanta a first down. A penalty far from the action on a critical down is extremely sour.
Note: Football enthusiasts stopped following Redman's name after he was let go by the Ravens, Patriots and Titans, then entered exile with the Arena League Austin Wranglers. Redman now has 19 touchdown passes versus 10 interceptions in his NFL career, and will be a free agent in a few months.
"Monday Night Football" Analysis: In 2007, when the Patriots set the NFL single-season scoring record, their offense featured tremendous variety. Formations, player packages, passing and running actions changed constantly from week to week. This season, the Saints -- on a pace to best the 2007 Patriots in points -- are using constant-variation tactics. Sometimes they are in a shotgun spread, sometimes in a power set, sometimes three guys in a "bunch," sometimes four-wide but the quarterback under center, and so on. Every team shows some variation, but the Saints vary constantly, including changing looks several times during the same possession. Even at the NFL level, most teams simply aren't proficient enough to change tactics as often as New Orleans does -- players would be out of place or crashing into each other. The Saints give lots of varying defensive looks as well, including, recently -- fitting for New Orleans -- the "voodoo," in which players are running backward and forward just before the snap. Head coach Sean Payton and chief assistants Pete Carmichael and Gregg Williams must be doing a fantastic job of running practices for the Saints to execute so well on game day. Running practices is an underappreciated aspect of coaching. Teams that practice well play well. There is tremendous disparity between a well-run and a poorly run practice. Good practices are scripted, just like games -- I bet Payton scripts his practices.
Beyond variety, another key to the New Orleans offense is excellent blocking, from the running backs as well as the offensive line. The three top-performing quarterbacks this season -- Drew Brees, Brett Favre and Peyton Manning -- simply aren't getting hit, and all quarterbacks suddenly become more talented when the blocking is good. Plus, Brees has been incredibly accurate. On Monday night, his throws were going exactly where he wanted them to go, not just to the correct receiver but also to the correct area of the receiver's body. Twice Brees deliberately threw behind receivers for big gains -- the receiver knew to look at his own back shoulder; the defender did not know this. Brees' accuracy is a testament to hard work's being as important as talent. Bear in mind, in his first couple seasons, Brees wasn't very accurate -- San Diego showed him the door after he threw 53 interceptions with the Chargers. Rather than get discouraged, Brees kept working to improve, and he now delivers the ball with near-perfect accuracy -- only one of his passes against New England was off-target.
All those long completions -- the Saints had 367 net yards passing on just 24 called passes (23 attempts and a sack) -- were spectacular. The Patriots made numerous coverage errors, but smart play design coaxed the errors. Leading 10-7, the Saints had a first-and-10 on their own 25-yard line. Brees had been under center, in tight sets, up to that point in the game. This time New Orleans came out shotgun, five-wide. Pats cornerback Jonathan Wilhite was lined up facing Saints wideout Devery Henderson, the middle man of the right trips. You got the feeling the defensive game plan included instructions to Wilhite to blitz the first time he saw an empty backfield. At the snap, Wilhite corner-blitzed -- but he didn't come from Brees' blind side, so Brees saw him. Brees pumped left to draw the safeties left, then threw a 75-yard touchdown strike to Henderson, whom no one had picked up at all. When a defensive back blitzes, the quarterback is supposed to throw to the side the blitz came from, which will be undermanned. The response can't work any better! Pats safety Brandon Meriweather was totally out of position, as he would be again on a 38-yard touchdown pass to Robert Meacham. On this down, not only was Meriweather caught short while a speed receiver streaked long, but three Flying Elvii defensive backs stood in the middle of the field, covering no one, as Henderson went deep unguarded.
Over on the New England side of the ball, the Patriots scored a touchdown on a fourth-and-1 rush from the New Orleans 4-yard line with an unusual blocking scheme -- offensive linemen on the weak side zone blocked, hitting their men sideways or in the back (legal at the line of scrimmage), while offensive linemen on the play side used drive blocking. I and maybe 26 other purists nationwide thought that was interesting! (Pats wide receiver Wes Welker, who is 5-foot-9, was assigned several times to block middle linebacker Jonathan Vilma and did so very well.) Pittsburgh, Baltimore and a few other teams have in the last two seasons been using constant variation in defensive fronts; New Orleans used this, and New England didn't seem ready overall.
For the Patriots, it all came down to fourth-and-4 on the New Orleans 10-yard line, trailing 31-17 late in the third quarter. Belichick went for it -- New Orleans blitzed and cornerback Mike McKenzie broke up the quick out to Randy Moss, reading the play so well he seemed confident a quick out was coming. New England's failed fourth-and-2 against Indianapolis was also a quick out -- Patriots, vary your play calling! Traditionalists would have said take the field goal, but that would have left New England down 31-20 near the end of the third quarter against a high-scoring team. To beat a high-scoring team, lots of touchdowns are required. Belichick knew that at that point he need three more touchdowns to win, and made the right choice by going for it -- the call just didn't work. Had Belichick's fourth-and-2 call at Indianapolis and fourth-and-4 call Monday night both worked, he would now be floating in the clouds with the football gods, universally acclaimed by sports touts. Instead he's been almost universally slammed, though his calls were correct in both cases. Perhaps the football gods are not yet finished punishing Belichick, who looks practically in pain on the sideline, as if receiving electric shocks through his headset.
When the Patriots began the season, they seemed to have one of the league's strongest rosters, but on Monday night they looked thin at wide receiver and defensive back. This seemed all the more puzzling because cornerback Shawn Springs was healthy but inactive, while receiver Julian Edelman -- who doubles as their emergency quarterback -- was listed as the third quarterback, which meant he could not play unless Brady left the game permanently. TMQ hates the silly third-quarterback rule -- but why wasn't Edelman just listed as a receiver and therefore allowed in the game? In an emergency, he could have shifted to quarterback. New England holds four second-round draft choices in 2010 and two first-round choices in 2011 -- maybe the Patriots should have focused more on reinforcing their 2009 roster, as opposed to stockpiling future picks. Across the field, New Orleans drafted punter Thomas Morstead partly for his booming kickoffs, which often reach the end zone. When you score a lot, a kicker who kicks touchbacks is very handy. New Orleans expected to score a lot this season and is well prepared to launch touchbacks.
Who Looks This Stuff Up? "Drew Brees' three second-quarter touchdowns are the first time a quarterback has thrown three touchdown passes in the same quarter against any team coached by Bill Belichick." -- Mike Tirico on Monday night
Concussion Update: Last week the NFL took a few steps to deal with the concussion issue -- but only a few. An independent neurologist, not a team doctor, will be required to clear a player with a concussion to return to the field. That's an important reform. But there's still no mandatory waiting period after a concussion, and still no requirement that NFL players wear any of the three new helmets (from Riddell, Schutt and Xenith) with concussion-protection engineering. The league will only "urge players to make informed choices regarding the use of the most technologically advanced helmets."
What pussyfooting! If the NFL mandated advanced helmets, the NCAA would follow, and most high schools would also follow eventually -- and since there are 500 college and high school players for every one NFL player, it's setting the right example for college and high school players that matters most. This is doubly important because high school boys are the ones vulnerable to second-impact syndrome, which is nearly unknown past the age of 18, but in rare cases kills teens. Why won't the NFL set a positive example and require advanced helmets? And the league's announcement says nothing about double-sided mouthguards, the fastest, cheapest step against concussions. New England Patriots players wear double-sided mouthguards. If the NFL required them for all players, the NCAA and most high schools would soon follow.
Trendy Play of the Month: It's the shovel pass at the goal line. Earlier this season, Kansas City used this play for a touchdown against defending champion Pittsburgh. Houston used it for a touchdown against Tennessee. On Sunday, Philadelphia used the shovel pass at the goal line for the deuce conversion that tied the Redskins at 24. Philadelphia ran the goal line shovel from a T backfield, no less!
Carl Kasell: Last week, Carl Kasell of NPR -- he of the silver-and-gold voice -- announced his retirement as a newscaster. Luckily, Kasell will remain on duty as the judge of the hilarious radio quiz show "Wait Wait -- Don't Tell Me," the funniest quiz show on radio or television. "Wait Wait" recalls the great age of radio, yet also makes a fine podcast. Its host, Peter Sagal, is underappreciated as a humorist, and belongs on a larger stage. Peter -- put that in your advertising! "Underappreciated … belongs on a … stage. -- ESPN." Ads could also say, "A … radio … show. -- ESPN." Check out "Wait Wait" -- if the live broadcast doesn't work into your schedule, the podcast will.
Félicitations aux Alouettes de Montréal: Montreal won the Grey Cup, 28-27 over Saskatchewan. On Wednesday, the team will parade through the center of Montreal to sign the City Register.
It's December -- Time for the Cowboys to Fold: According to TMZ -- in a sign of the decline of Western civilization, this week ABC, NBC, CBS, CNN, Fox and ESPN all sourced Tiger Woods stories to TMZ -- after the Thanksgiving Day game in Dallas, Tony Romo and Miles Austin flew to Las Vegas to attend a midnight party. Therefore, assume yet another Cowboys swoon in December.
Football Gods Pantheon: Readers expressed surprise at last week's casual mention that the football gods have names. Yes, they are named individuals. Each offseason, I journey alone to a distant mountaintop -- OK, a distant parking lot -- to receive communications from them. Here is the pantheon:
Lambasthor: god of halftime tirades. Voice can make walls shake; has memorized dozens of Churchill quotations.
Themis: goddess of officiating. Unlike her Greek counterpart, she cannot see the future; like her Greek counterpart, she is blind.
Vesuvius: god of angry coaches. Verily, he will maketh you run laps after practice.
Belicheat: god of stolen signals. Said to guard the underworld; this is best not spoken of.
Prepostero: god of punts on fourth-and-1 or in opposition territory. (Suggested by reader Bill Sweet of Tuxedo, N.Y.)
Yakyakyakyakyak: god of booth announcers. Speaks constantly; the other gods scatter when he approaches.
Nike: goddess of marketing. Her worshippers must pay a licensing fee each time they pray to her.
Tinia: an immortal. Personal god of Brett Favre.
Mini and Micro: twin sisters of great beauty, goddesses of cheerleading. They wear string bikinis rather than robes.
Foot-Baal: god of Super Bowl week celebrity parties. (Suggested by reader Israel Pickholtz of Jerusalem.)
Vogon: god of sportswriters and sports columnists. Author of terrible poetry ( here is a Vogon poetry generator.)
Diva: goddess of wide receivers. Considers herself superior to all other gods; constantly demands attention.
Marley's Ghost: god of owners. Cannot shed the money boxes that are chained to him.
Phoebe: goddess of the Tennessee Titans. Due to their name, the Titans are the only NFL team with a personal god.
Sinterklaas: god of the big blitz. Gives out touchdowns as gifts.
Screech: god of sportstalk radio.
Fiasco: god of the prevent defense. His emblem is a white flag.
Demeter: bearer of the cornucopia; goddess of bowl games.
Bacchus: god of tailgating.
Grabthar: head god. Holds interminable staff meetings with other gods, at which they endlessly review film. Yet, inspires boldness: "By the Hammer of Grabthar, we're going for it!"
Stop Me Before I Double Safety Blitz Again! USC leading Texas 17-13 with 1:56 remaining and the Longhorns facing fourth-and-4 on their 7 -- sorry, Arizona leading Tennessee -- the Cardinals ran a double safety blitz. "Hey, Tennessee might win," yours truly said while observing the mega-blitz begin: 10-yard completion to Kenny Britt. Tennessee facing third-and-5 on the Arizona 26 with 28 seconds remaining, Arizona coaches again called the double safety blitz. "Hey, Tennessee is going to win," yours truly said -- and behold, a 17-yard completion to Jared Cook. Had the defending NFC champion simply resisted the urge to big-blitz on the final Flaming Thumbtacks' drive, Arizona likely would have jogged up the tunnel victorious.
Mess Not with the Football Gods: Skies darkened over my house and thunder rumbled as the football gods showed their displeasure when Jacksonville, trailing San Francisco 20-3 with 7:39 remaining, attempted a field goal from the 49ers' 3-yard line. So what if it had gone through -- then Jacksonville only trails by 14 points! Outraged, the football gods pushed the 21-yard attempt -- essentially a PAT -- aside. Perhaps Jack of the River was feeling skittish, because on the previous possession, the Jags failed on a fourth-and-2 attempt from the Squared Sevens' 14. But that was then. This is now. A touchdown at 7:39 was Jacksonville's last hope! Jacksonville had drives that reached the San Francisco 22, 17, 14, 13 and 3, yet scored just three points. High point for the Niners: Jax facing second-and-1 on the home team's 13 at the end of the third quarter, San Francisco stuffed Maurice Jones-Drew, then stuffed him again on third-and-1, then sacked David Garrard on fourth down.
Tactics Matter: Knowing the Giants had all kinds of injury problems at safety and middle linebacker, the Broncos came into their Thanksgiving game trying to throw down the middle. In the first quarter, it didn't work. Rather than panic -- TMQ's immutable Law of Composure holds, "Don't Panic, There Will Be Plenty of Time for That Later" -- Denver continued trying to throw down the middle. The result, on third-and-8 from the Jersey/A 17 early in the fourth quarter, was a down-the-middle touchdown pass to Brandon Stokley, securing a safe 23-6 lead.
As for the Giants, they not only have multiple injuries on defense; their offensive line, the league's best two seasons ago, has begun to look old. After this past spring's draft, TMQ noted that Jersey/A is on a five-year run of rarely using high choices on blockers and asked, "Who's going to man the trenches?" On Thanksgiving night, the trenches weren't manned well. Not only did the Broncos compile three sacks and force two fumbles while generally using a conventional rush, but the Giants found themselves facing fourth-and-11, fourth-and-14, fourth-and-19 and fourth-and-24.
"My Codename Is Snowman. The Briefcase Contains the Algae": A hush-hush program of the early Cold War was the attempt to develop "zip fuel," a hydrogen-boron mixture intended to contain more energy by weight than petroleum-based aviation liquids. More energy density meant less fuel consumed per minute flown. The idea was that filling a bomber's tanks with an advanced substance would enable the plane to reach the old Soviet Union, drop a nuclear warhead and return. But zip fuel proved unstable, and the advent of the ICBM meant very-long-range bomber flight wasn't needed anyway.
Why do I mention zip fuel? This is Tuesday Morning Quarterback -- I don't have to have a reason. I mention it because recently, jet engine manufacturer Pratt & Whitney said the company is experimenting with a stable liquid that contains higher energy density than standard aviation fuels such as kerosene-based Jet-A or the military's JP-7. Zip fuel may be developed after all! What is the incredible secret ingredient in the new substance -- some super-advanced experimental compound? The secret ingredient is algae. Turns out an aviation fuel blended from petroleum plus biofuels made from algae and jatropha seeds has higher energy density than any current fuel used by the United States Air Force. Had this been known in the 1950s, pond scum would have been declared top-secret.
Fight Fiercely, Harvard! Miami leading 7-0 at Buffalo, former Harvard quarterback Ryan Fitzpatrick left the pocket, saw the right sideline open and took off on a 31-yard touchdown run for the Bills. Pip pip! Joe Montana used to say that anytime a quarterback sees a clear path to the sideline, and can gain yardage then step out of bounds without being hit, he should simply take off for the sideline. Gaining 10 yards in this fashion a couple of times per game will give defenses fits. Too few quarterbacks follow this simple advice. Later, on a fourth-and-1, the call was a bootleg pass to the tight end. When Fitzpatrick got into the flat and saw he could simply run for the first down, that's what he did. That's football IQ.
Last week, the Jaguars' defense seemed shocked to discover a Harvard boy could throw a pass that traveled 60 yards in the air; this week, the Dolphins' defense seemed shocked to discover a Harvard boy could outrun NFL defensive backs. Another sweet Fitzpatrick move: Leading 17-14, Buffalo took possession at midfield with a little under three minutes remaining. Coming up to the line on first-and-10, Fitzpatrick saw no safety on the right side of the field. He audibled out of a planned power rush, motioned Terrell Owens to shift from a blocking slot back position to wideout right and then threw an up to Owens for a 51-yard touchdown and a 24-14 lead.
Unified Field Theory of Creep No. 1: Michael Santek of Pittsburgh writes, "I am a sales consultant in a Ford dealership, where everyone is buzzing over the fact that the 2010 Ford Fusion has been named Motor Trend's 2010 Car of the Year. This is one of the top honors a vehicle can receive. What disturbs me is that the 2010 Car of the Year was chosen on November 17, a full 44 days before 2010 begins. Does Motor Trend already know everything about every car to be released in the coming year?" Melinda Sampson of Independence, Mo., reports, "In addition to being a diehard Chiefs fan, I am an avid gardener, so after we're done with the football season, I look forward to seed catalogs arriving in my mailbox. Previously the catalogs have never come till after Christmas. This year I've already gotten four! Brings a new meaning to Creeping Thyme."
TMQ's Christmas List: My dog Dublin, a male yellow lab, sure hopes to get this $150 automatic ball-throwing machine for dogs. Something tells me I could put one of these in the backyard and leave for the weekend. When I returned, Dublin would still be playing.
"Friday Night Lights" Update: The fourth season of "Friday Night Lights" has begun on DirecTV and will migrate to NBC this winter. Four new episodes have aired and been quite good, recapturing the slice-of-life sense that made the show's first season so distinctive. All the perpetual-senior characters finally have graduated, there are none of the absurd subplots that handicapped the second season and several engaging new characters have been introduced. Eric Taylor is now coach at East Dillon, a dilapidated high school in a bad part of what is suddenly the sprawling city of Dillon, Texas. (Previously, Dillon was a tiny rural town.) TMQ urges you to watch the new season of "FNL," which is shaping up as the best since the award-winning first season.
Here's a spoiler: East Dillon is not winning games on 96-yard touchdowns on the final play. It's losing every game. Then again, time sense in the new season is so jumbled, it's hard to tell what's happening. East Dillon falls behind 45-0 at halftime of its opening game. With only 18 players when the game started and five of them injured by halftime, SuperCoach Taylor decides to forfeit. On Monday, everyone quits the team. Taylor calls a special Saturday night practice to rebuild enthusiasm. But a mass resignation on Monday followed by a Saturday night event could happen only if East Dillon also forfeited its second game. Then the Lions lose a game 27-7 but manage to score, so suddenly there is excitement. Anyway, since Texas 5A football began on Aug. 21 this year, with three weeks passed, it's early September in East Dillon.
Next door in Dillon, it must be October! The local radio announcer who serves as the show's narrator says that because the Dillon Panthers, the show's former focus, forfeited a game owing to an ineligible player, "the Panthers have to run the table to have any hope of reaching the playoffs." It needs to be October for the Panthers to be worried about qualifying for the postseason, since in the crazed Texas system, where 128 schools are admitted to the two brackets of 5A playoffs, six victories always gets you in. This autumn, some four-win teams made the Texas 5A playoffs and numerous 5-5 schools did. Just outside Dillon, it must be November! As East Dillon prepares for its fourth game, which would occur in mid-September, Tim Riggins (who quit college after a week) and Matt Saracen go deer hunting. The 2009 Texas deer hunting season opened on Nov. 7.
Minnesota, San Diego: So Far, TMQ Not Sold: Good golly, Miss Molly, the Vikings look good. With strong lines on both sides of the ball, Minnesota may have the best overall pair of lines in football, and the sport is, foremost, about line play. Brett Favre looks spectacular -- 24 touchdown passes versus three interceptions, a ratio that appears to be a misprint. Of course, all quarterbacks suddenly become more talented when the blocking is good: Against Chicago, Favre stood back and calmly surveyed the field; he was sacked just once and hit only one other time. Not getting hit, owing to great blocking, is a key to Favre's season. Perhaps he sensed the downhill course the Green Bay offensive line was on two years ago. This season, the Packers have allowed 44 sacks, worst in the league. If Favre had been sacked that many times, his season would be quite different. And great line play at Minnesota isn't just from brand-name athletes such as Kevin Williams and Steve Hutchinson. The undrafted Artis Hicks had a perfect pull block on Percy Harvin's 35-yard rush that set Minnesota's early tone against the Bears.
Last season, Favre's play declined as cold weather arrived in New Jersey. Brett knew what he was doing by signing with a dome team. The Vikings' remaining away games are at Arizona, Carolina and Chicago -- only one cold-weather date. Then Minnesota will have at least one indoor playoff date, perhaps two depending on its record or whether the Vikings travel to the dome in New Orleans. If Minnesota reaches the Super Bowl, that's in Florida. Favre may end up with just one bad-weather appearance all season. Maybe that's the reason for his rejuvenation. Or maybe back in a locked room at his place in Sumrall, Miss., there is a mysterious portrait of him that visibly ages each time he throws for a touchdown.
Still, TMQ is not sold on the Vikings owing to their cream-puff schedule. Minnesota has played Detroit twice, while also facing St. Louis and Cleveland. The Hyperboreans' opponents are a combined 36-63. The Vikings' only impressive victory is over Baltimore, and in that game, the Ravens missed a potential winning field goal on the final snap. Next up for Minnesota are two solid opponents, Arizona and Cincinnati. After those games, we'll know more.
As for the Chargers, they sure have swagger, this year's No. 1-rated word. And they have those powder blues, the nicest-looking uniforms in sports. The Bolts are 30th in rushing yardage, but third in the most important offensive category: points. The same question for San Diego as for Minnesota: Who have they beaten? The Bolts have wins over the Giants, Eagles and Broncos, but it's not clear any of these clubs are headed to the postseason. Last season, San Diego went 1-5 against teams that reached the playoffs. After the Chargers face Dallas and Cincinnati this month, we'll know more. Advice to San Diego opponents: Don't cover Antonio Gates with a linebacker! Kansas City tried that Sunday, and Gates pretty much held a clinic.
Get Detroit Off My Television on Thanksgiving: The Detroit Lions have lost eight of their past nine Thanksgiving Day games, including the last six straight. In those six losses, Detroit has been outscored 213-74, an average 23-point margin of defeat. This year's game was over in the third quarter, with Green Bay ahead 27-7. The Thanksgiving game at Detroit is consistently the least interesting NFL contest of the season -- so why are we still watching this mega-dud? Why doesn't the Thanksgiving hosting privilege rotate around the league?
Those Green Kryptonite Uniforms Seem to Have Sapped Seattle's Strength: The Seattle Seahawks are still an NFL franchise -- just wanted to clarify that, since they are so far below the radar they are skimming the crowns of trees. The Green Men Group have posted victories by 41-0 and 28-0, and also losses by 27-3 and 35-9. On Sunday at St. Louis, the Rams reached the Seahawks' 1 and lined up with speed receiver Donnie Avery wide right. Avery came in motion back toward formation and stopped in the fullback position; St. Louis ran a play-fake, and he ran back into the right flat, uncovered, for a touchdown. Attention Seattle defense: the 5-11, 183-pound Avery is not going to lead block!
Madoff Fleeced His Victims; Will They Fleece Taxpayers? Bernard Madoff was all about cashing in, so now there is a rush to cash in on him. The first example was the book "Madoff's Other Secret," in which Sheryl Weinstein spent 224 pages belaboring her claim of an affair with Bernie. Why anyone should care if the two had an affair is unclear. Weinstein was chief financial officer of the charity Hadassah at the time of the claimed affair, and invested about $40 million of Hadassah donations in the Madoff swindle. This sure sounds like Weinstein violated her fiduciary responsibility. She was the perfect paramour for Madoff!
The evolving question about the Madoff scandal is whether some of those he bilked are likewise shifty. Surely Madoff had some victims who were genuine innocent bystanders -- whose money was funneled without their consent to Madoff by intermediaries. But are some of Madoff's investors -- who knew they were assuming substantial risk by placing money into a hedge fund -- trying to pull a fast one now? Some are asking that the calculation of their positions be altered in a way that could shower taxpayer subsidies on them, even if they lost nothing!
As explained here, Irving Picard, the court-appointed trustee handling the Madoff claims, has been using the common-sense definition of loss. A person who, say, invested $1 million with Madoff, and over the years received $900,000 in dividends, is considered by the trustee to have lost $100,000 -- the amount now gone. But some Madoff marks are asking their "loss" be calculated not based on the amount they put in, but rather on the phony totals shown on their Madoff Securities statements when the cops arrived. A person who invested $1 million probably saw, on his or her last statement, a phony claim his or her investment had grown to $2 million. The Madoff investors petitioning for the changed definition want us to believe that's their loss: they "lost" $2 million, even though they only put in $1 million.
Get it? Now tell me which cup the peanut is under! This means some Madoff marks are pretending to have lost money they never had. Picard's calculations show that of the 4,903 Madoff accounts, 2,568 got back more than they put in, and thus experienced no real-world loss. But many of those 2,568 are demanding additional payments anyway. Picard calculates that Madoff actually stole about $21 billion. When he was caught, his phony books showed $64 billion being held for investors. Some of the investors are claiming the latter number -- the totally phony number -- is the one on which compensation should be based.
This matters because investment-fraud losses up to $500,000 can be repaid by the Securities Investor Protection Corporation, a government-chartered insurer. (The SIPC insures only against fraud, not against disappointing returns or bad business decisions.) The person who invested $1 million with Madoff and got $900,000 back would, under the trustee's common-sense approach, receive $100,000 from the SIPC. But under the calculation claimed by some, if Madoff's counterfeit paperwork said the investment had grown to $2 million, that person would get a check for $500,000 -- the maximum -- from the SIPC. See what's happened? You put in $1 million, then get back $900,000 as dividends, plus $500,000 from the SIPC. Your $1 million has become $1.4 million; you come out ahead on your "loss." Watch those cups closely!
In turn, if the SIPC runs out of money, which might happen owing to Madoff claims, taxpayers are on the hook. Outside the Madoff sentencing hearing in June, some investors speaking to the media throng demanded that SIPC rules be changed to allow them to be paid more than $500,000. The money would come from average taxpayers, and go to people who made extremely foolish money-management decisions (never put money you can't afford to lose into a hedge fund), who in most cases were very well-off (Madoff had a minimum buy-in of $1 million), and who in many cases are still very well-off (some Madoff investors asked the IRS to let them deduct losses as theft losses rather than investment losses, a distinction that matters only to those in the top income brackets).
The next step in the apparent attempt by some Madoff clients to turn into swindlers themselves (not all Madoff investors support the suspicious maneuvers being described here) is this recent dispute about when Madoff Securities changed from a legitimate fund to a Ponzi scheme. Former Madoff investors in this instance claim that dividends received while the fund was legitimate should be added to a loss calculation. In their logic, suppose you put $1 million into a Madoff fund long ago, when he was initially legitimate. You reinvested $500,000 in legitimate dividends. Then it became a Ponzi scheme, and you took $1 million in illegitimate dividends. In this reasoning, you put up $1.5 million and got back $1 million, and so are owed $500,000 by the SIPC -- even though your out-of-pocket was $1 million and your back-into-pocket was $1 million! Watch those cups carefully.
The big legal filing on this contention goes to the relevant judge in February. Let's hope the judge laughs out of court a contention that investors could put up $21 billion and "lose" $64 billion. Otherwise, the federal government, which has been so irresponsible with taxpayers' money lately, may shower checks on Madoff "victims" who create an illusion that they lost more than they did, if indeed they incurred any losses at all. In his cell, surely Bernie is smiling.
Division III Player of the Week: Buffalo's Fred Jackson, undrafted out of Division III Coe College -- an academics-oriented school with high admissions standards -- caught a pass or ran seven times, plus took a Wildcat snap, on a 75-yard touchdown drive against Miami that ended with a Jackson touchdown. Jackson has driven high-first-round-drafted, megabucks tailback Marshawn Lynch to the bench. For two seasons, the Bills have played notably better when Jackson is in and Lynch is watching from the sidelines. Bumbling former coach Dick "Cheerio, Chaps" Jauron thought Lynch should start because he was a high draft choice. Temporary Interim Provisional Coach Perry Fewell thinks Jackson should start because he performs. In the game, Buffalo scored four touchdowns -- two from the undrafted Division III Jackson, one from undrafted Ryan Fitzpatrick of Division I-AA Harvard and one from thrice-waived Terrell Owens of Division I-AA Tennessee-Chattanooga.
Should Ice Cream Be FDA-Regulated? Thousand-calorie fast-food burgers are bad enough; reader John Reardon of Waltham, Mass., notes, "This is pretty jaw dropping." The Baskin Robbins cookie dough shake contains 1,030 calories and 42 grams of fat. That's for a medium shake -- God save us from the large! A large cookie dough shake has 1,690 calories and 72 grams of fat, about the same as seven Milky Way bars. The Food and Drug Administration recommends a daily intake of 2,000 to 2,500 calories and no more than 65 grams of fat, so a large cookie dough shake almost drills out your entire recommended food intake for the day. Of course, people know ice cream treats are rich, but does anyone suspect the calorie and fat counts are that extreme?
Unified Field Theory of Creep No. 2: Newspapers once were delivered by 14-year-olds on bicycles, who collected weekly at the door and came around each year just before Christmas to offer cards or calendars as a "gift" to the customer, so the customer would give a Christmas tip. When I was a newsboy in the late 1960s, the $5 tip many customers gave in return for the "free" calendar -- about $20 in today's money -- was what made the year's work worthwhile. Today, newspapers are delivered by adults in cars, and billing is by credit card. As a kid, I knew all my news customers (for the defunct Buffalo Courier-Express), and waved hello to them at the local grocery store. As an adult, I have never met any of the people who deliver various newspapers to my home. I have no idea what their names are or what they look like.
The contemporary Christmas tip tradition is that the news carrier puts a self-addressed envelope into the Sunday paper; you add a check, and mail it back. Wait till the week before Christmas? That is so last century. My New York Times delivery person put the Christmas tip envelop in Sunday's paper -- which came Nov. 29.
Reader Comments: I proposed that rising tornado incidence is a more worrisome indicator of climate change than Atlantic hurricane activity, which has changed little in the postwar era. Brian Hill of Orlando, Fla., counters that improved detection of tornados is making incidence appear to rise: "Radar systems are now capable of detecting rotating cloud formations and often issue warnings when no actual tornado has been spotted. In past decades, a tornado warning typically would only be issued when a tornado was observed with the human eye. Now the all-seeing Doppler radar can scan a much larger area and locate several at one time. That increases the number detected." Since Atlantic hurricanes are always detected, improved weather technology is not a factor in the annual count. Cyclones in the Pacific, by contrast, in the past have not always been detected -- the Pacific is far larger than the Atlantic, with many areas long distances from land. There's been a theory kicking around for a few years that although Atlantic storms are not increasing, Pacific storms are, though sometimes the only witness is a weather satellite.
Readers reported that Les Miles was escorted by Louisiana state troopers to a football game in Mississippi. Mike McLaughlin of Spokane, Wash., writes, "This wasn't an isolated incident. When LSU played at Washington early this season, Miles had a Louisiana state trooper as his security. Not only is Seattle not in Louisiana, it's so far west it wasn't even part of the Louisiana Purchase!" Jason Hill of Louisville, Ky., has a similar example from a different coach: "For the October game between Indiana and Iowa at Iowa City, Indiana coach Bill Lynch was flanked by two Indiana state troopers. I'm pretty sure Iowa City and the state of Iowa had law enforcement officers at the game, isn't that enough?"
I've proposed the Crabtree Curse and the Kern Kurse. Michael Morris of Bartlesville, Okla., adds the Weiner Curse: The Jets, once 3-0, are 2-6 since Mark Sanchez ate a hot dog on the sideline during a win. He adds the Scrimmage Curse: The Giants, once 5-0, are 1-5 since the G-Persons derided playing Oakland as like a scrimmage.
I keep asking why the Panthers air the ball out so much when they run well but throw poorly (Jake Delhomme has 22 interceptions in his last dozen starts). John Brannon Charlotte, N.C., proposes, "John Fox has been criticized ceaselessly in recent years for being too conservative on offense. With the Panthers not winning, this may be his way of securing his job for next year. He can look the front office guys in the face and say, 'Look at our passing attempts, we were more aggressive than we've ever been. We just didn't have the players.' If Fox calls a run on third-and-1 and it fails, he gets blamed for being conservative. If he calls a pass and it fails, Delhomme gets the blame." I said that if the Arizona at St. Louis game had been a throwback special, it would have been St. Louis at Los Angeles. Tim O'Neil of Naples, Fla., was among many readers to counter, "If the Cardinals-Rams game had been a real throwback, it would have been Chicago at Cleveland -- the Chicago Cardinals at the Cleveland Rams."
I noted the guy Barack Obama bowed to styles himself as His Imperial Majesty the Emperor. Linnea Rorholm of Stockholm writes, "Carl XVI Gustav, our current monarch, decided to use the simple title King of Sweden. Generations of his predecessors were addressed as By the Grace of God the King of the Swedes, the Goths, the Geats and the Wends." Know an amusing royal term of address? Send with specifics to TMQ_ESPN@yahoo.com.
Finally, Tracy Kennett of Wood River, Ill., provides this YouTube clip of 17 points scored in the final 47 seconds of a high school football game -- including a game-winning 80-yard touchdown pass on the last snap of the contest. If there are seven seconds remaining and the other team is pinned on its 20, how can you let a receiver get behind your defense?
Obscure College Score of the Week: Albright 27, Delaware Valley 3 (Division III playoffs). Located in Reading, Pa., Albright College actually enforces academic rules for football players: "Class attendance and participation are other requirements of the football academic game plan. Every player is required to attend all classes, and the coaches check." This is a radical position for a modern college! Football players are instructed to "act interested" in class.
Bonus Obscure College Score of the Week: William & Mary 38, Weber State 0 (Division I-AA playoff). Located in Ogden, Utah, Weber State University hosts an Institute for Politics, Decency and Ethical Conduct. What are "politics" and "ethical conduct" doing in the same phrase? Maybe some Hollywood mogul could endow an institute opposed to decency.
Another Argument Against College Football: Trailing undefeated, second-ranked Alabama 26-21, Auburn took possession on its 25-yard line with 1:16 remaining, holding one timeout -- then for all intents and purposes did not try to score. The Tigers' first two snaps were super-short passes, then came two runs up the middle; until the last few seconds, Auburn did not hurry to snap the ball. Auburn managed only six plays (other than a spike), and just two were pass attempts down the field. A minute remaining, a touchdown beats an undefeated team, yet Auburn wasn't throwing down the field -- what sort of sense does this make?
On the last possession, Auburn coach Gene Chizik seemed to be playing to make sure the final score was close. Maybe he wanted to be able to say, "We only lost to Alabama by five and we were driving when the game ended." That looks good in Chizik's year-end review, especially if Alabama wins the BCS championship. Had Auburn tried aggressively to win in the final minute, it might have lost the ball or even given the Crimson Tide another score. As the final drive began, Chizik seemed to have mentally calculated, "Losing to Alabama by five is pretty good for the program, let's make sure the margin stays at five." Thus, absurdly, the team that was trailing was all but trying to run out the clock.
More Arguments Against Generalized Football Mania: Here's another indicator of the absurdity of college football. Reader Cliff Pannella of Atlanta notes that while trailing Florida 30-0, Florida State kicked a field goal from the Florida 3-yard line, abandoning any attempt to win but keeping a shutout off the Seminoles' record. How do we know avoiding a shutout was Bobby Bowden's motive? He said so!
Now Charlie Weis has been fired. When Notre Dame's next coach is named, it will be the school's fourth head coach in 10 years. This alone practically ensures more disappointment, since nearly all successful football programs have long-term coaching stability. Michigan boosters were furious because Lloyd Carr was only 122-40, and they demanded his head. He's out, and since then Michigan has gone 8-16. How long until Notre Dame wishes Weis were back and the Fighting Irish were, like this season, taking highly ranked teams down to the wire in exciting games?
The obsession with winning right now -- not winning most of the time, winning right now -- is spilling over even into the prep ranks. Georgia's Valdosta High has fired three coaches in seven years; one was fired with a 70-20-1 record. The boosters are furious because it's been a decade since the school's last state championship. Since public high schools can't recruit -- at least, not legally -- they are at the mercy of changes in demographics, and in Valdosta's case, the school now has about 1,000 fewer students than a generation ago when it was a juggernaut. But Valdosta continues to play in Georgia's biggest-school classification, because the boosters demand this; of course the school is having trouble winning. Fire the coach! Fire the next coach! That's sure to improve outcomes!
Next Week: Chad Ochocinco demands his own personal football god.
In addition to writing Tuesday Morning Quarterback for Page 2, Gregg Easterbrook is the author of the forthcoming "Sonic Boom," and six other books. He is also a contributing editor for The New Republic, The Atlantic Monthly and The Washington Monthly. His web site can be found here.