Commentary
Blue skies for Colts, Saints and Vikings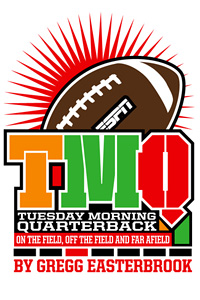 The best records in the NFL so far this season belong to Indianapolis, New Orleans and Minnesota -- all dome teams. That's largely coincidence, not any inherent dome advantage -- dome teams are 2-2 in the Super Bowl, and haven't done all that well in early playoff rounds. But since the Colts, Saints and Vikings like it indoors, what's their weather forecast? For all three, excellent.
The rest of the way, the Colts have two home dome games against the Broncos and Jets, a warm-weather game at Jacksonville and a cold-weather date at Buffalo. But the game against the Bills is on the regular season's final day, when Indianapolis almost certainly will have locked up the first seed and the Colts' starters will most likely take the afternoon off. Then Indianapolis, if it keeps winning, will have two playoff games in its home dome, followed by a Super Bowl date in Miami. Weather forecast: Very sunny.
The Saints have no cold-weather outdoor games on their remaining sked. Then New Orleans, if it keeps winning, will have two playoff games in its home dome, followed by a Super Bowl date in Miami. Weather forecast: Not a cloud in the sky.
The Vikings have a cold-weather game in Chicago on Dec. 28 -- then, if they keep winning, they will play in the postseason either in their dome or New Orleans' dome, followed by a Super Bowl date in Miami. If Minnesota has locked up the NFC's second seed by Dec. 28, don't be surprised if Brett Favre takes a few snaps to maintain his consecutive-starts streak, then develops a mysterious ailment that requires him to sit down, with a miracle medical cure the following day. In recent seasons, Favre has played poorly in the cold -- once Minnesota locks in its playoff position, the Vikes' priority will be to protect his 40-year-old denim-clad body for the playoffs, which will be played indoors or in favorable climes. Weather forecast: Warm and pleasant, with a slight chance of snow.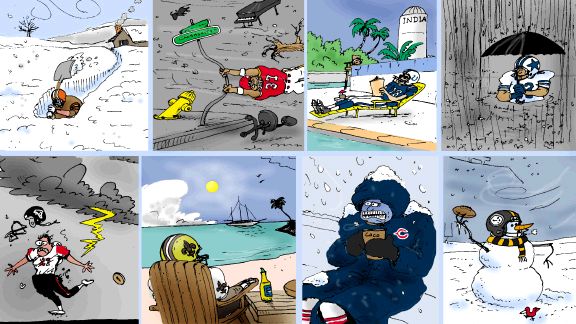 Kurt Snibbe
Tuesday Morning Quarterback continues to dream of an Indianapolis-New Orleans Super Bowl. But I doubt the teams will meet undefeated. I don't think they should even want to.
[+] Enlarge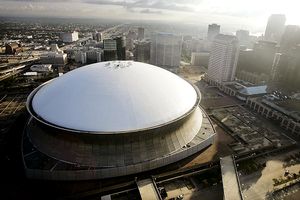 Mario Tama/Getty ImagesThe game-day weather forecast is excellent for New Orleans, Minnesota and Indianapolis.
Indianapolis, holding a three-game lead over the rest of the AFC with four games to play, is virtually guaranteed the top seed in the conference playoffs, and could clinch it as early as next week. Will the Colts' starters really want to go all-out in meaningless late-regular-season contests, especially at Buffalo? Peyton Manning is smart enough to know that entering the postseason 16-0 would just mean there's a monkey on his back. Expect to see a lot of backup QBs Jim Sorgi and/or Curtis Painter once the Colts lock it up.
New Orleans, holding a two-game lead over Minnesota with four games to play, is also in excellent position to earn the top seed in the NFC playoffs. The Saints next face reeling Atlanta, then December-fearing Dallas, while Minnesota draws hot Cincinnati on Sunday. There's a good chance New Orleans will lock up the top seed with two weeks remaining in the regular season. New Orleans' players are saying they are psyched to go for 16-0; coach Sean Payton seems psyched, too. But would you really want to enter the Super Bowl at 18-0? Only one team ever did, and the weight of those undefeated expectations helped defeat the Patriots. I'd much rather be 17-1 or 16-2 heading into the Super Bowl than 18-0.
In other football news, it's December -- let the Cowboys' collapse begin! The Cowboys are now 15-29 after Thanksgiving in the past decade. Tony Romo and Miles Austin -- who jetted to Las Vegas for a midnight party after their Thanksgiving Day game rather than keep their minds on football -- had good numbers Sunday, but compiled some of them in garbage time after the game was pretty much lost. When the game was still close, Romo badly missed on an easy throw for six points to Roy Williams, whose man had fallen down; when the game was still close, Austin was chased down in the flat and stopped short of a critical first down by backup defensive end Dave Tollefson. Star wide receivers are not supposed to be caught from behind by backup defensive ends! Austin seems to be such an appealing story, undrafted out of Monmouth University -- if he keeps hanging with Romo on the party scene, how long will it be until he is yet another underachieving Cowboys malcontent? And note that Wade Phillips did not tell them, "Cut that crap out and be home in bed by 11."
In Christmas-is-coming news, man of the worldly mind, do you believe in the Crabtree Curse? San Francisco was 3-1 before signing Michael Crabtree, and is 2-6 since. Stretching back to last season, under Mike Singletary, the Niners are 8-5 without Crabtree, 2-6 with him. All that work by Singletary to establish the notion that no one is bigger than the team went out the window when suddenly everyone saw you could jerk the 49ers around all you want and get $17 million guaranteed as your reward. Then again, maybe Singletary's coat is the problem.
As snow begins to fall, TMQ's immutable law, Cold Coach = Victory, comes into play. The kickoff temperature was 37 degrees in New Jersey on Sunday, and Phillips was so overdressed in a heavy ski parka apparently intended for a Maine mountaineering camp, he looked like the Stay Puft Marshmallow Man. Meanwhile, Giants coach Tom Coughlin looked manly in a varsity jacket. The team with the manly looking coach prevailed. With a kickoff temperature of 35 degrees in Seattle, Mike Singletary was dressed in what appeared to be a North Sea oil rig worker's survival suit, while the Seahawks' Jim Mora the Younger looked manly in a varsity jacket. If the coach acts afraid of 35 degrees, what message does that send his players? Cold Coach = Victory. Ridiculous K-2 Ascent Gear ≠ Victory.
Stats of the Week No. 1: Indianapolis, which has won 21 of its past 22 games, became the first NFL team to win at least 12 games in seven consecutive seasons.
Stats of the Week No. 2: Defending Super Bowl champion Pittsburgh has lost four straight games. The Steelers are just the fourth defending Super Bowl champion to lose four straight.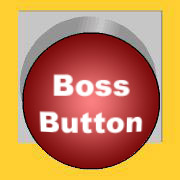 Stats of the Week No. 3: Nineteen players have scored a touchdown for New Orleans this season. In comparison, five players have scored a touchdown for St. Louis.
Stats of the Week No. 4: The Bucs and Panthers were a combined 18-6 when they met in December 2008; since then, they are a combined 9-24.
Stats of the Week No. 5: Indianapolis and Tennessee, which just faced each other, are on a combined 17-1 stretch.
Stats of the Week No. 6: Brett Favre and Kurt Warner, whose teams just faced each other, have combined to throw for 99,870 yards and 695 touchdowns.
Stats of the Week No. 7: The Bills have lost 10 consecutive night games.
Stats of the Week No. 8: Since 2006, in December, the Patriots are 0-2 against the Dolphins and 12-0 against all other teams.
Stats of the Week No. 9: San Diego has won 15 straight games in December.
Stats of the Week No. 10: On "Monday Night Football," Baltimore had more penalty yards (135) than passing yards (119). Green Bay had more penalty yards (175) than rushing yards (94).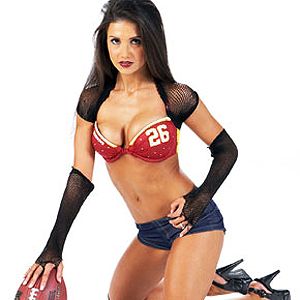 Washington RedskinsBuffy of the Redskins -- maybe she runs into Dan Snyder in the Potomac, Md., Starbucks.
Cheerleader of the Week: Buffy of the Washington Redskins, who according to her team bio is from Potomac, Md., the town where Chainsaw Dan Snyder lives. Also, according to her bio, she attended Boston University and St. Mary's University, is a lifelong dance student, and is the mother of twins.
Sweet Play of the Week: With the game tied at 17, the Seattle Green Men Group had the ball at midfield with 18 seconds remaining against San Francisco. The crowd, and the visiting 49ers, expected overtime. The previous Seattle drive had ended when mega-bucks, underachieving wide receiver Deion Branch dropped a perfect pass in field-goal range. Now Branch was out, and the unknown Deon Butler -- who had seven career receptions entering the game -- was in. And what did we see? A deep pass to Butler! TMQ loves the ploy of sending in a guy who rarely plays, then giving him the ball in a pressure situation. A 32-yard completion -- San Francisco, why weren't you expecting a long pass in this situation? -- and then Seattle kicked the game-winning field goal as time expired. At least Singletary was roasty-toasty warm.
[+] Enlarge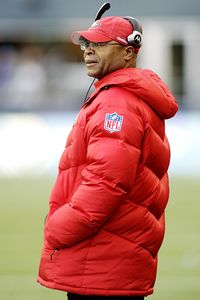 AP Photo/Ted S. WarrenMike Singletary in survival gear for the frigid conditions at Qwest Field.
Sweet Defense of the Week No. 1: Leading Miami 21-19 with nine minutes remaining in the fourth quarter, New England had second-and-goal at the Marine Mammals' 5-yard line. Vontae Davis intercepted a lob-fade from Tom Brady toward Randy Moss; couple that with a Miami fourth-and-1 defensive stop in the first half, and the Patriots reached the Dolphins' 5 and 6 without scoring on either possession in the game. From the nine-minute mark in the fourth quarter until Miami's final kneel-down, Brady went interception, incompletion, incompletion, completion for 11 yards, incompletion, interception.
Sour Play of the Week: OK, you knew the Saints were going to pull out a victory at Washington, despite trailing by seven and the Skins having the ball on the Saints' 4-yard line at the two-minute warning. You knew New Orleans was going to win anyway. But at least make it look difficult -- the Saints made it look easy! After the botched Redskins field goal attempt, the Saints went the length of the field for the tying touchdown in just 33 seconds. With the Saints having the ball at midfield with one minute to go, you know they're going to throw deep. There is no mystery. Robert Meachem ran a deep route -- that's what they would do, every ankle-biter-league player knew this! Yet the Redskins acted surprised.
Megabucks Washington cornerback Fred Smoot let Meachem run right past him -- Smoot basically covered no one at all on the play. Megabucks Washington safety LaRon Landry bit badly on a Drew Brees pump-fake to the flat, then let Meachem run right past him. Earlier in the game, Landry bit on the same pump-fake and let Marques Colston run right past him for a 40-yard touchdown reception. At least then Landry didn't know the ball was going deep. Now he knew the ball was going deep and he still got beaten deep! He lined up 20 yards off the line of scrimmage and still got beaten deep! New Orleans, next time you humiliate a team with a seemingly secure lead, at least try to make it look difficult.
What's the real reason New Orleans is playing so well? Here is the theory from the Official Wife of TMQ: "They have golden butts." And indeed, they do. What's the real reason the megabucks LaRon Landry is playing poorly? Reader Matt Petrocci of Colorado Springs, Colo., writes, "Not only does Landry have a habit of showboating after routine tackles, he gave up two touchdowns against the Saints while wearing a wristwatch. Check here, visible just below his right glove. He wore a wristwatch in Week 12 against Philadelphia, too. Is he worried about catching his flight out of town?" Football rules prohibit accessories, so it's unclear why the zebras haven't taken the watch off Landry's wrist. Moreover, the Redskins have a person who does nothing but coach the safeties. It's his full-time, year-round job -- coaching a mere four guys. Yet he hasn't noticed one of his starters is wearing a wristwatch during games?
Sweet 'N' Sour Plays: With defending Super Bowl champion Pittsburgh leading woeful Oakland 17-13 with six minutes remaining, the Long Johns faced third-and-1 on their own 25-yard line. The Steelers brought eight men up on the Bruce Gradkowski play-fake; he threw deep to Louis Murphy for a 75-yard touchdown. Darrius Heyward-Bey may be overrated, but Murphy, a fourth-round draft pick, is sweet! Sour was that safeties Ryan Clark and Tyrone Carter were nowhere to be seen for the entire play. With 40 seconds remaining and Pittsburgh leading 24-20, cornerback Joe Burnett dropped an interception that would have iced the game, and it wasn't even a challenging catch. With 21 seconds remaining, Oakland's butterfingered Johnnie Lee Higgins dropped a pass, and the Raiders seemed close to toast. But Pittsburgh's Ryan Mundy committed an ultra-stupid personal foul with a late hit after the ball went by, and it was first down Oakland on the 11-yard line.
With 15 seconds remaining, Pittsburgh showed one of its funky defensive sets: two defensive linemen, four linebackers, and five defensive backs -- all standing, no one in a stance. Just before the snap, two cornerbacks -- Burnett and Ike Taylor -- ran up into the line. At the snap, the play appeared to be a mega-blitz; actually only four men rushed, and Gradkowski threw the winning touchdown pass to Murphy. Sweet! But the Steelers dropped six to cover three Raiders receivers -- how did Murphy get open? Two of the four rushers were Burnett and Taylor -- both cornerbacks -- meaning the pass-coverage guys were chasing the quarterback and the linebackers were in coverage. Plus, with 15 seconds remaining, Oakland absolutely had to throw into the end zone -- yet Murphy got behind Mundy, who made the high school mistake of looking into the backfield trying to guess what was happening, rather than just guarding his man. Sour, sour, sour. Who would have thought the Pittsburgh Steelers would play terrible defense at home in the fourth quarter?
[+] Enlarge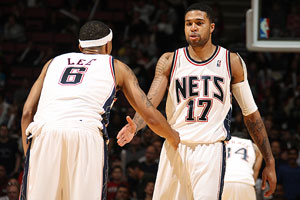 Nathaniel S. Butler/NBAE/Getty ImagesTake away the words "New Jersey" and you get 1-19.
Rename Them the Moscow Nets: Reader Bob Wiegers of Chattanooga, Tenn., notes that since the Nets took the words "New Jersey" off their uniforms, they are 1-19. A Somewhere in the Swamps Curse!
Concussion Update: Last week, the NFL announced the first-ever concussion rules with teeth -- but they are baby teeth. The adult teeth still need to come in. The new rule says a player who sustains a concussion cannot return to a game or practice that day, then must be examined by a neurologist. It's amazing this totally obvious step took till 2009 to accomplish. Yet all the new rule prevents is the sheer idiocy of going back into a game right after sustaining a concussion. That's not enough. A rest period must be mandated -- no contact for days or weeks, depending on severity of the concussion. This is especially important in order for the NFL to serve as an example to the roughly 1 million high schoolers who are the majority of the country's football players. To say that a player who just sustained a concussion must sit out that day but can resume action tomorrow is about as sensible as saying, "Kid, we're not going to let you jump into a pit of rabid Rottweilers today. But if you want to tomorrow, that's OK." Last week's NFL decision does not resolve the concussion issue. It's a step in the right direction -- only a step.
[+] Enlarge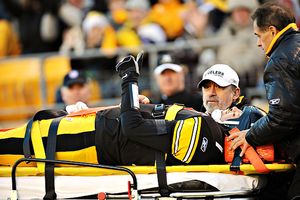 Michael Fabus/Getty ImagesThe NFL is finally acting against concussions -- but reforms must go further.
In addition to longer rest periods, the league needs a reporting requirement which will enable the collection of meaningful data about concussions. Right now there's none. The weekly injury reports filed by teams aren't much help -- some list "concussion," some list "head," some are so vague it's hard to tell what the entries refer to. Coming into this weekend, Ben Roethlisberger and Kurt Warner were listed with "head" injuries, though both have said they suffered concussions. Only in the past couple of weeks has the word "concussion" started becoming common in NFL injury reports -- 11 players were listed as having concussions before Week 13. But seven were listed with "head" injuries. The league needs a uniform-definition system for reporting concussion incidence and severity. That would enable the collection of meaningful data.
The new league policy encourages players to wear advanced concussion-reducing helmets designed by Riddell, Schutt and Xenith. Just require this! Many college programs have switched to all-advanced helmets -- Oregon, Cincinnati and several other big colleges this weekend wore either the Riddell Speed helmet or Schutt Ion, both with advanced protection. Some NFL players don't like the concussion-resistant helmets because of their space-alien appearance. The traditional "shell" helmet, such as the Schutt XP, is thought to look coolest. The shell helmet does look cool -- but who cares? If advanced helmets were required by the NFL, the fashion-statement aspect of helmet selection would become history. Isn't safety more important than a fashion statement?
Reader James Brady of Avon Lake, Ohio, says he scanned NFL.com for all players listed with concussions through Week 12 this season. He said there were 45, some listed more than once: "I then went to Google Images and checked to see what type of helmet was being worn by each player, traditional or newer technology. Only 20 percent of the players, nine in total, were wearing newer-generation helmets from Riddell or Schutt. Eighty percent, the other 36, were wearing traditional 'shell' helmets. Obviously this is a highly unscientific observation, but it tends to indicate that advanced helmet types do help reduce concussion incidence."
Wouldn't it be nice if the NFL were collecting better data to allow a firmer grasp of the situation! Concussion reports should include what type of helmet the player was wearing when injured. Studies at the University of Pittsburgh indicate that advanced-design helmets reduce concussion likelihood by about a third. If the NFL standardized concussion reporting data and included the type of helmet worn, soon we'd know for sure. And if the data backed the contention that advanced helmets reduce concussion incidence, then there would be no excuse not to mandate advanced designs.
[+] Enlarge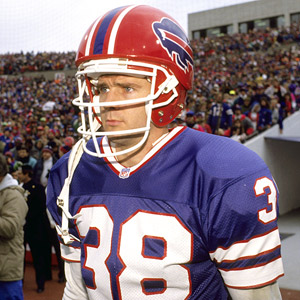 Al Messerschmidt/Getty ImagesSo what if it looked goofy -- it protected his head!
Beyond that, what about the outside of helmets? Reader Jim Comerford of Bangkok, Thailand, writes, "Wouldn't it make sense to pad the helmets on the outside to reduce their ability to be used as a battering ram?" David Hyde of Arlington, Va., writes, "Helmet manufacturers are focusing almost exclusively on the inside padding. If the outer helmet were softer, much of the impact would be absorbed by the outer helmet rather than transferring energy inside the helmet to the head. NFL … players such as Mark Kelso of the 1990s Buffalo Bills wore the old ProCaps helmet foam with great results. As a cost-effective safety measure, high schools could put inexpensive helmet caps on existing helmets much more cheaply than buying all new headgear." Outer foam makes a huge amount of sense for football helmets. Players refused to wear the ProCap because they thought it made them look goofy. If outer foam was mandated, then the fashion-statement aspect would become irrelevant. Sports reporters, someone please locate Kelso and ask him about his experience with an outer-foam helmet.
What about the problem that players won't admit to concussion symptoms, so they won't be pulled from games? This is indeed a problem, and will take rising awareness to change. Coaches need to teach that it's one thing to go back in the game if your elbow hurts -- smash a joint, medical science will just give you a new one. It's another to go back into the game with a brain injury -- impair your brain, and there is absolutely nothing medical science can do. TMQ suggests this sign should hang in every football locker room:
PLAYING THROUGH PAIN MEANS YOU'RE TOUGH
PLAYING WITH A CONCUSSION MEANS YOU'RE STUPID
BE SMART -- IF YOU HAVE CONCUSSION SYMPTOMS, SAY SO
"Monday Night Football" Analysis: Excuse me, have you seen the Baltimore Ravens? I was wondering if anyone knows where the Ravens are, since they're not on the field. From last season through the beginning of the 2009 season, Baltimore staged a 16-6 run, including a close loss to eventual Super Bowl champion Pittsburgh in the AFC title game. Since then, the Nevermores are 3-6 and fighting to stay in contention for the final AFC wild-card slot. If you see the Baltimore Ravens, please notify your local authorities.
Yes, Baltimore has injuries, but in the NFL every team has injuries -- you don't hear the Indianapolis Colts cryin' about injuries. The offensive line is struggling, despite having two recent first-round draft choices in Ben Grubbs and Michael Oher. Baltimore general manager Ozzie Newsome is Mr. Perfect on personnel decisions, but his offseason decision to release center Jason Brown and sign center Matt Birk -- essentially a trade of Brown for Birk -- has backfired. Brown is having a great year for St. Louis, while Birk looks like he's ready to don a garish jacket in the broadcast booth. Maybe we're seeing a sophomore slump from Joe Flacco? Maybe we're seeing a sophomore slump from the offensive coordinator -- the crafty, canny, cagey Cam "Cam" Cameron, who last season was calling trick plays and unusual looks, and this season has been ultra-predictable. Maybe it's the lack of wide receivers, coupled with the inability of veteran Derrick Mason to show professional composure. Screaming obscenities at the refs, as Mason did at a key juncture Monday night when the game was still close -- when exactly in the history of football has screaming obscenities at the refs helped a team? The defense doesn't look so hot, either. With a final-month schedule including weaklings Detroit, Chicago and Oakland, plus struggling Pittsburgh, I wouldn't count Baltimore out. But hopes are fading.
As for Green Bay, the Packers are in good shape at 8-4. Green Bay closes with Chicago, Pittsburgh, Seattle and Arizona -- and if the Cardinals have already locked up their playoff position by the final weekend, which is a decent possibility, the Packers might garner an easy win there.
[+] Enlarge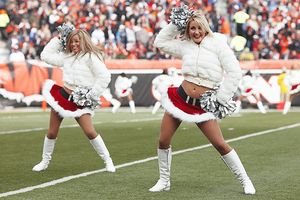 Joe Robbins/Getty ImagesNaughty-elf outfits are always welcome.
On Monday night, the Packers ran one of the best-designed plays in years. Leading 3-0, they reached first-and-goal on the Baltimore 2-yard line. Green Bay lined up with three tight ends, including one as a fullback and one as a slotback on the right. Aaron Rodgers came to the line and surveyed the defense on his right. He became agitated, shouted some code words, and enthusiastically motioned the slotback to shift out wide right. Then the tight end at fullback, Jermichael Finley, went in motion left, and caught a touchdown pass on an alley-oop left. The play was always to the tight end left -- all the gesturing and code-shouting toward the right was a diversion.
TMQ's Christmas List: Can't bend spoons with your mind? Move little plastic balls using only your thoughts instead. Have Mr. Spock over for a playoff round! An affordable non-electronic stocking stuffer is the Newton's Cradle. I played with one as a boy; the current seller says it's "guaranteed to follow Newton's laws of physics." Presumably if you accelerate the toy to 99 percent of the speed of light and it starts acting all weird, you get your money back.
[+] Enlarge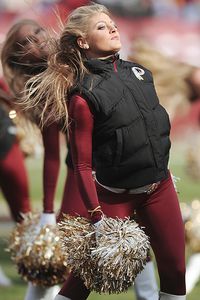 AP Photo/Nick WassThe Washington cheerleaders put on warm clothing, no wonder the Redskins fell apart!
Your Christmas List: My next book, "Sonic Boom," will be published the week after Christmas. It has nothing to do with sports or space aliens -- it's a nonfiction work about the good and bad of global economic trends. I have my fingers crossed, because the pre-publication notices so far are very good. Eric Schmidt, the CEO of Google, said "Sonic Boom" is "the business book you must read," while Gary Becker of the University of Chicago, a winner of the Nobel Prize in economics, has said, "I strongly recommend this book to anyone who wants deep insights into the future." Bear in mind, the goofiness of TMQ is a persona I adopt for the column: In my secret identity as Gregg Easterbrook, I am pretty much a real writer. You can pre-order "Sonic Boom" from any bookstore or online seller -- here's the link to the Amazon order page. Pre-orders help get books off on the right foot -- the first month of public reaction is important. If you're so inclined, pre-order a copy for someone for the holidays.
Buck-Buck-Brawckkkkkkk: Washington leading undefeated New Orleans 27-20 in the fourth quarter, the Redskins faced fourth-and-1 on the Saints' 3. Touchdown! You need a touchdown! A 10-point lead is not safe against football's highest-scoring team. The Saints average 37 points a game! Boom went the kick, and down went the Redskins to defeat. When the Skins led 30-23 and kicked on fourth-and-goal from the New Orleans 4 with 1:56 remaining, then a field goal made sense, because it would have made the game a two-score game with little time remaining -- if the field goal had been good, of course. But early in the fourth quarter, a two-score lead is not insurmountable for the league's highest-scoring team. In the fourth quarter, Washington twice drove inside the New Orleans 5-yard line, for a net of three points. Ye gods.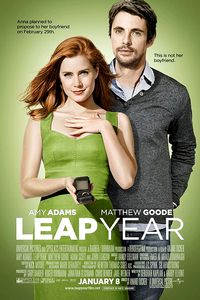 Universal PicturesIn movie creep, "Leap Year" opens two years before a leap year.
Christmas 2010 Creep: Mike Kowalski of Rancho Cucamonga, Calif., writes, "Went to Disneyland on November 24, in search of, among other things, Disney-themed Christmas ornaments for 2009. Alas, none could be found. But there were plenty of Christmas ornaments with the date 2010."
Unified Field Theory of Creep: Many readers, including Marjorie Cranston of Denver, sent in this Peanuts strip, which complained of holiday creep -- the strip is from 1962. George Noble of Middletown, N.J., notes the movie "Leap Year" opens on Jan. 8, 2010, 722 days before the next leap year begins. Patrick Gibbons of New Orleans reports, "On November 30, I was surprised to find the local grocer is already selling King Cakes. The King Cake is the traditional pastry of Mardi Gras, which begins on Twelfth Night, or the Epiphany -- in 2010, that will be February 16. Have a Mardi Gras cake in November! This year, the Super Bowl will be played the Sunday before Mardi Gras parties kick into gear. If the Saints somehow do win it all, this city may never recover from its collective hangover."
Disclaimer of the Week: Recently I bought a United Airlines ticket at the United Web site. The "fare restrictions" warning was 6,679 words. The United States Constitution is 4,427 words.
[+] Enlarge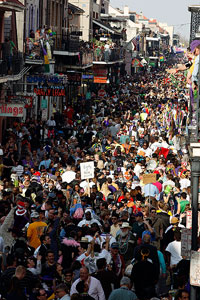 Chris Graythen/Getty ImagesIf the Saints win the Super Bowl and then Mardi Gras starts, there won't be enough aspirin and Alka-Seltzer in all of Louisiana.
Falcons, Bucs, Panthers -- Who Cares? At this time of year, games involving fading teams often don't command much mention. Carolina leading 13-6, the City of Tampa Bucs had fourth-and-goal on the 1, and rather than power-rush or play-fake, they went shotgun spread and threw an interception. Rookie Bucs quarterback Josh Freeman has a lot of promise, but looks awfully young, as if he was just called up from the JV. Atlanta was 11-5 in the regular season last year, and is 6-7 since. It seems unlikely the Falcons will record their first back-to-back winning seasons. On Sunday, Atlanta had linebacker Curtis Lofton covering Philadelphia speed receiver Jeremy Maclin deep, and you can imagine how well that worked out. The wheels have come off the Falcons, and Michael Vick emotion was not the reason -- he took two inconclusive snaps in the first half, not making a play till the Eagles already had the game in hand.
As Part of Tough New Standards for Subsidized Mortgages, Home Buyers Will Be Required to Rub Their Heads and Pat Their Stomachs at the Same Time: The Federal Housing Administration underwrites mortgages for people having problems. Before 2008, the FHA supported about 2 percent of the nation's mortgages, now the number is nearly at 30 percent, which shows how deep the subprime mortgage issue runs and how much taxpayers now subsidize home ownership. Last week, the FHA said it will toughen lending rules. Borrowers will now be required to put up 3.5 percent of the mortgage as cash or gifts from relatives, and there will be a cross-check against the down payment's appearing to come as a gift from a charity but actually coming from the seller or builder through a middleman disguised as a charity. A generation ago -- a decade ago! -- home buyers were expected to have a 20 percent down payment; that made them unlikely to try to buy something they could not afford, and banks wouldn't be exposed if something went wrong, since they were lending only 80 percent of the value of the property. Now requiring 3.5 percent down is viewed as "toughening" standards. Isn't this an invitation for yet another cycle of mortgage problems?
Banish the Boosters: On NBC on Sunday night, Tony Dungy called the paucity of African-American head coaches in major college football "disgraceful." Even with Virginia's hiring Mike London -- and Cavaliers fans, London walked out on the Richmond job after just two seasons, so he may be a weasel coach -- there are just nine African-American head coaches among the 120 Football Bowl Subdivsion schools, versus six black head coaches among the 32 teams in the NFL. Last winter, Dungy argued here that black head coaches are faring well in the NFL because owners only care about winning, whereas in college football, schools must appease boosters and donors.
Dungy's unspoken argument is that well-to-do, mostly white boosters and donors don't want to pal around with an African-American head coach -- college coaches spend considerable offseason time attending dinners and golf tournaments. The booster influence on big-college football is corrosive, as many college coaches see the boosters, not the school, as their employers, while the college president fears the boosters more than the state legislature. Dungy is right that something must be done about booster influence on big-college ball.
A Cosmic Thought: Recently, astronomers at Potsdam University in Germany identified WR 102ka, which appears to be the second-brightest star in the Milky Way, shining about 3.2 million times brighter than our sun. Since the brightest known star, Eta Carinae, is a binary in which two stars circle each other closely, it may turn out that WR 102ka is the brightest individual star.
[+] Enlarge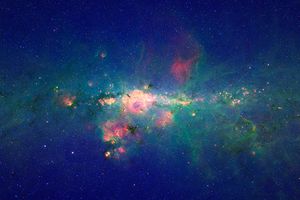 NASAImagine a star 3.2 million times brighter than the sun.
Next time you're outside on a summer afternoon and the sun makes your skin feel scorched while dazzling your eyes, try to imagine something 3.2 million times more luminous. WR 102ka is deep in the galactic center, the third or so of the Milky Way that is assumed to be inhospitable to our form of life. In the galactic center, stars are hotter and less stable than our sun and also much closer together than in our part of the galaxy. The galactic center is about 600 light-years across, a small volume considering the Milky Way is about 100,000 light-years across, yet it contains about 10 percent of the galaxy's stellar activity. Stars packed close together leads to lethal levels of radiation. If there is an Earth-like planet in the galactic center, it may know round-the-clock daylight -- if not round-the-clock blinding daylight -- owing to a sky full of very bright nearby stars.
Sweet Defense of the Week No. 2: Minnesota boasts about its defensive line, but against Arizona, the front four were getting little pressure on Kurt Warner, so defensive coordinator Leslie Frazier started calling blitzes. The result: Touchdown passes to Anquan Boldin and Larry Fitzgerald against the blitz, with safeties nowhere to be seen. But good Arizona defense carried the day. Cardinals leading 24-10 in the third quarter, Minnesota went: Adrian Peterson loss of 5, sack, interception, and TMQ wrote the words "game over" in his notebook. Brett Favre stayed on the field till the final snap despite the fact the hosts led 30-10 with a couple of minutes remaining, which indicates coach Brad Childress is concerned with padding Favre's stats -- a bad sign.
[+] Enlarge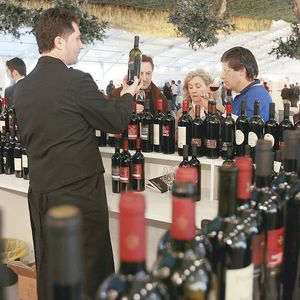 AP Photo/Luca BrunoNotes of cherry, black raspberry, chocolate, cinnamon, coffee grounds, varnish, potash ...
"I Liked This Wine, But Not That Wine" Doesn't Sound Impressive Enough: "Redolent of cherry, pears, apples, cinnamon, vanilla, oranges and oak, with a finish of raspberries, almond, honeysuckle, Earth notes and chocolate." Have you ever thought wine descriptions are total nonsense? This Wall Street Journal story provides the evidence that wine critics are simply making things up, or claiming abilities the palate does not possess. Research shows the human tongue can detect no more than four flavors at a time.
Wine critics want to mystify themselves by making us think they have astonishing incredible prowess. There's a reason Robert Parker, the best-known wine critic, who claims to be able to identify any wine by vintner in a blind tasting and to have total recall for every wine he has ever tasted, for many years refused to demonstrate this alleged prowess in public. His claim was like saying, "I can bend spoons using my mind, but I won't show you." When Parker finally began participating in public blind tastings, he did about as well as those people who claimed they could tell New Coke from traditional Coke. Plus, how would any wine critic know what oak tastes like? I doubt they have shaved bark off a tree and chewed it.
Winston Smith Opens Sports P.R. Agency: Tim Graham reports the Bills have photoshopped Dick "Cheerio, Chaps" Jauron out of team pictures, as if he never existed. Maybe he didn't! Maybe the Bills should interview Nikolai Yezhov for their coaching vacancy.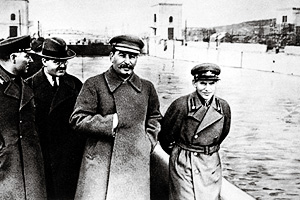 Courtesy of the David King Collection
This Would Be Amusing If It Were a Hoax: Yesterday Richard Branson unveiled SpaceShipTwo (that's how he spells it), which supposedly will carry tourists on suborbital flights to the lower boundary of space for $200,000 per passenger beginning in 2011. And Bear Stearns stock is a strong buy!
A year ago, TMQ noted that attempts to develop purely private rockets are severely undercapitalized compared to the development of regular aircraft, let alone the development of spacecraft. Would you fly toward space aboard a machine that was developed on the cheap and "tested" mainly by computer simulation? That's the Branson project. The structure of SpaceShipTwo and its carrier aircraft is nearly all carbon composite -- the very substance Boeing has had troubled perfecting for use in its upcoming 787 jetliner. The 787 is years behind schedule, at a development budget of $4 billion. Branson couldn't have put even one-tenth of that into development of a craft intended for a suborbital trajectory, more stressful than anything a 787 will encounter. His backer is a company from Abu Dhabi -- given the recent financial crisis in the United Arab Emirates, doesn't this itself raise a red flag?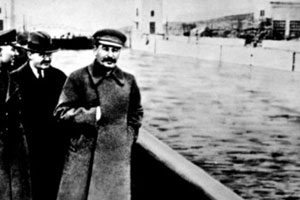 Courtesy of the David King CollectionThe vanishing official has a long history in photography.
Dear ESPN Management, Tuesday Morning Quarterback Is Having a Great Year, Offer Me a Lucrative Contract Extension: Halfway through his first season as Notre Dame coach, Charlie Weis had a 5-2 record and immediately was offered a 10-year contract extension containing guaranteed payments that the school and its athletic donors now regret. Less than halfway through the 2008 NFL season, Dick "Cheerio, Chaps" Jauron had a 5-1 record and immediately was offered a three-year contract extension containing guaranteed payments that Bills owner Ralph Wilson now regrets. What's going on here? Why grant coaches extensions when they are already under contract, only to fire them later and be stuck with paying off the rest of the deal?
What's going on is that the general manager or athletic director, by offering an extension when the team is winning, essentially says to the world, "I am a genius for picking this guy." Later, when the same coach becomes a flop, the same front office spins things as, "We gave him everything he wanted and he still failed -- this guy is a failure." The extensions are all about the athletic director's, or general manager's, ego.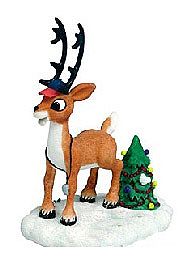 Rankin-BassComet the Reindeer Games coach is talking to Notre Dame.
There's a Belichick Conspiracy in Here Somewhere: Could it be that Bill Belichick will discredit the theory -- long advocated by TMQ and many sports statisticians -- that teams usually should go for it on fourth-and-short? Belichick obviously has been reading the literature on this topic, ordering tries on fourth-and-short at key junctures against Indianapolis, New Orleans and on Sunday against Miami. Three failed. But all three that failed were super-simple plays -- the first two short quick-out passes, Sunday's a straight-ahead jumbo power rush -- which is puzzling play calling on Belichick's part (New England has no offensive coordinator). Belichick called a few different looks on Sunday, mainly having Wes Welker, who never goes deep, go deep for a 58-yard completion. But in the main, the New England offensive game plan was disturbingly predictable.
TMQ contends that fourth-and-short plays must contain some misdirection, because the defense is cranked to go straight ahead. Not just the Flying Elvii but San Diego, New Orleans and Jacksonville failed on fourth-and-1 plays Sunday when they simply went jumbo, straight ahead; San Diego's failure let the Browns back into the game, resulting in a surprisingly close ending. By contrast, when Denver went on fourth-and-1 against Kansas City, the Broncos showed man-in-motion, just enough to create a little hesitation; the result was an 18-yard game-icing touchdown. When you're going for it on fourth-and-1, first do a little dance!
[+] Enlarge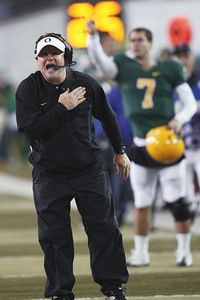 AP Photo/Rick BowmerChip Kelly: Cold Coach = Rose Bowl.
Division III Player of the Week: Pierre Garçon, out of Division III Mount Union, had six receptions for 136 yards as the Colts won yet again, ending that nutty talk about Tennessee running the table and reaching the postseason. Mount Union also won again, and hosts a Division III semifinal game Saturday.
Reader Comments: Chris Brill of Phoenix wrote to me early in the Civil War contest, "I'm watching Oregon versus Oregon State right now and I already know who is going to win. It's below 30 degrees and Chip Kelly is wearing what looks like a thin wind breaker, with no gloves. Oregon St head coach Mike Riley looks pretty comfortable in his ski jacket. Cold Coach=Victory. I'll go with Oregon."
Michael Brown of Chongqing, China, reports, "I work as an interpreter and a teacher for the foreign language university, Sichuan International Studies University. I want to explain why American football is not popular in China. The cause is that Chinese football announcers are the worst on the planet. There is a streaming broadcast of 'Monday Night Football' with Chinese announcers. For whatever reason, all good plays in football are described as pretty. A sample of the announcers dialogues as a linebacker attempts to knock both the ball and the receiver's teeth out:
"Main announcer: 'Pretty!' (piao liang, both said in a plunging tone)
"Color man: 'Yes! So very pretty!' (shi de! Zhen de hen piao liang!)"
[+] Enlarge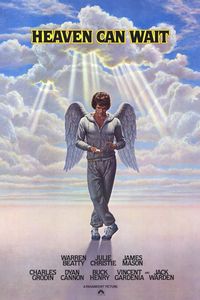 Paramount Pictures for ESPN.comMike Tomlin changed his plan, saying the Steelers would "unleash a moderate interpretation of purgatory" for the rest of December.
Worst Crowd Reaction: The announced crowd at Jacksonville was 42,079, but that must include people who thought about attending but changed their minds -- the stands were full of people dressed as bright blue seats. With two minutes remaining at Pittsburgh, the stands had turned bright yellow because so many had gotten up and left. They got up and left a close game involving the defending champions! Sure, Steelers, you've won two of the past four Super Bowls. But what have you done for us lately?
Make Football Pay Its Own Way: There is way too much money being blown on big-college football and men's basketball, especially considering the NCAA's own studies show that only about two dozen colleges and universities come out ahead on their athletic budgets. All the rest subsidize athletics, at the expense of education. You'd think only the school, and that state's taxpayers for public universities, are being taken to the cleaners. You'd think wrong.
A smart piece by Gilbert Gaul in last week's New York Times notes that many big-deal college football programs are nonprofits, appearing on paper to be charities: marketing income and excessive salaries are run through the "charities." Gaul writes, "Decades ago -- before the lucrative television contracts, Internet marketing, Nike sponsorships and luxury boxes -- Congress essentially exempted colleges from paying taxes on their sports income. The legislators' reasoning now appears shockingly quaint: that participation in college sports builds character and is an important component of the larger college experience."
The Florida and Georgia booster organizations are "charities" on paper, though the money goes to luxury boxes and coach's salaries. Urban Meyer earns about $4 million a year, Mark Richt about $3.1 million, according to the USA Today coaches' salaries database. Much of this income comes from endorsement fees and local media appearances, rather than directly from the schools, or is mediated by the booster clubs. When booster clubs are "charities" on paper, exempt from taxation, that means federal taxpayers essentially cover a third of the clubs' spending, via the deduction for donations. So federal taxpayers are in effect providing $1 million or so of the salaries of coaches such as Richt or Meyer. If their pay were solely a free-market result, it might seem infuriating, but be defensible as the judgment of the free market. Tax-exempt organizations are the opposite of free-market. It is absurd enough that a college football coach, however skilled, earns millions of dollars that should be going to education; it is beyond absurd when a college football coach gets $1 million or so per year in federal spending via tax deductions -- money that should be going toward far higher priorities.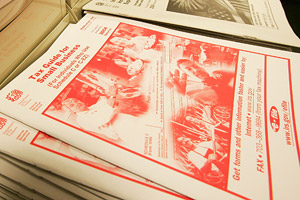 Tim Boyle/Getty ImagesThe NFL and NCAA football are all about megabucks -- so how can they dodge taxes as "non-profit"?
Equally absurd, the NFL -- the league organization, not the individual teams -- is a nonprofit! The National Football League is a money-crazed organization with revenues of about $8 billion annually; its owners and top officials buzz around in private jets; commissioner Roger Goodell has a salary of $11.2 million per year; yet officially the NFL is a nonprofit under New York State law.
This transparent fiction enables the league to avoid paying its fair share of tax, all the while demanding stadium subsidies to increase its revenue. Not-for-profit status also allows the NFL to sell tax-exempt bonds to back stadium construction, a hidden subsidy for football's wealthy owners. Why does Congress, or the New York State legislature, stand for this? Both state and federal laws say that nonprofit status cannot be used as a subterfuge to enrich individuals; in what sense is the NFL not using its nonprofit status as a subterfuge to enrich Goodell and a few others? Major League Baseball also is a nonprofit used to enrich its officialdom at the expense of average men and women. At least the National Basketball Association has the decency to be organized as a for-profit, and pay its fair share of taxes.
To top the cynicism off, nonprofits are required by law to disclose their top executive's pay -- which is why we know Goodell earns $11.2 million and Bud Selig earns $18 million. The NFL has been lobbying Congress for an exemption from the disclosure requirement, so Goodell could enrich himself at the expense of average men and women, yet not have to admit he was doing this. The sheer arrogance at the top of the NFL and big-college football can be astounding. NFL executives and big-college football commissioners, coaches and athletic directors behave arrogantly for the simple reason that they can. They will continue to behave this way as long as they get away with it. As TMQ often reminds, there is no law of nature that says football must remain so popular. Arrogance at the top may someday cause a public backlash against the sport.
Stop Me Before I Blitz Again, Eh? Trailing Buffalo 10-6 at Toronto, Jersey/B faced third-and-5 in its own territory at the two-minute warning of the first half. The Bills showed a nine-man front and blitzed six; an almost effortless 45-yard completion to Jerricho Cotchery positioned the Jets for a touchdown, in a game they ultimately won by six points. Buck-Buck-Brawckkkkkkk bonus: Prior to this Jets possession, Buffalo punted on fourth-and-2 from midfield.
NFL -- Time to End Obsolete Broadcast Restrictions: TMQ has been praising the new Red Zone Channel, available on the sports tier of many cable and satellite services, which shows continuous live highlights from NFL games. After fighting, fighting, fighting viewer choice for two decades by limiting access to Sunday Ticket, suddenly the NFL favors viewer choice via Red Zone Channel, because it's a way to expand NFL Network. But the economics of the project are strange -- the more viewers watch RZC, the less they will watch Fox and CBS, which are NFL customers, paying the league about $1.5 billion annually. And while the league is exempting itself from rules willy-nilly to make Red Zone Channel successful, it continues to demand that the regular nets -- the customers -- cleave to those rules. On Sunday, Fox was required by league rules to cut away from the sensational ending of the New Orleans-at-Washington contest in most markets in order to show the sleep-inducing beginning of the Cowboys-at-Giants game. RZC aired the Saints-Redskins ending in its entirety. Red Zone Channel is showing what viewers want, while the league insists that its paying customers, Fox and CBS, not show what viewers want. Something is out of whack here.
[+] Enlarge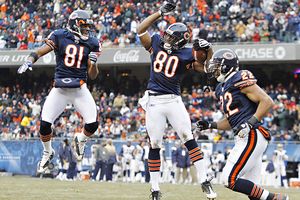 AP Photo/Nam Y. Huh"We did it! We defeated a 1-10 team!"
Obscure College Score of the Week: Wesley 12, Johns Hopkins 0 (Division III quarterfinals). Johns Hopkins University has a football team? Located in Baltimore and considered by many the nation's top research university, Johns Hopkins offers so many fields of study that just listing them is a challenge.
Bonus Obscure College Score of the Week: Linwood 42, Carroll of Montana 35 (NAIA semifinal). Located in Helena, Mont., Carroll College has a student government with both a House and a Senate; the leader is not the president, he is the "executive president."
Go Horned Frogs! Here is a fine NPR piece on the TCU football team, including the sound of the bells at the school chapel. The Horned Frogs are the closest a non-football-factory college has come to the national championship game in a generation or more. In the piece, coach Gary Patterson is quoted as saying he used to be a negative person who screamed and criticized a lot, then realized that was his own failing, and now that he's a positive person who praises players, TCU wins more. TMQ thinks most coaches scream, denounce and order punishment drills way too often. Patterson's view -- one that is especially appropriate in youth sports and high school, yet rarely found because coaches think screaming makes them manly -- is elaborated on by the Positive Coaching Alliance.
Single Worst Play of the Season -- So Far: Dallas leading 17-14 in the third quarter, Jersey/A had first-and-10 on its 26. Eli Manning threw a simple flare pass to lumbering power back Brandon Jacobs, who lumbered 74 yards down the sideline for the touchdown. Jacobs isn't a speed player -- yet none of the Cowboys' speed players ever got near him. The safety on the play side was blocked by backup tight end Darcy Johnson; but free safety Alan Ball and cornerbacks Terence Newman and Mike Jenkins didn't bother to chase the play, not even appearing in the picture until Jacobs was in view of the goal line. Dallas, obviously you were out to prove that reputation for December self-destruction is no fluke. Collapse-Boys, you are guilty of the single worst play of the season -- so far.
Next Week: The NFL announces the 2010 Toronto game will be played by CFL rules.
In addition to writing Tuesday Morning Quarterback for Page 2, Gregg Easterbrook is the author of the forthcoming "Sonic Boom," and six other books. He is also a contributing editor for The New Republic, The Atlantic Monthly and The Washington Monthly. His web site can be found here.
Author of "The King of Sports"
Former Fulbright distinguished fellow
Contributing editor to "The Atlantic"