Commentary
Repeating the Favre experiment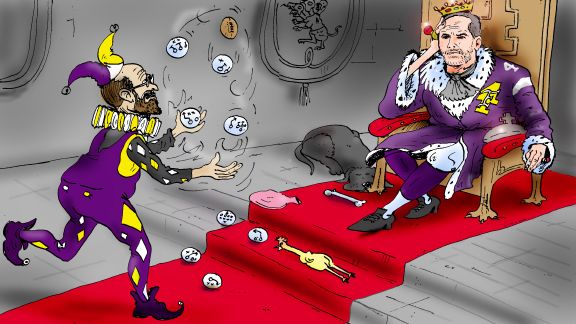 Kurt Snibbe
So the Minnesota Vikings have lost three of four, and Monday night managed to make Jay Cutler look like a star quarterback. Brett Favre and Brad Childress are at each other's throats. The Vikes, once 10-1, might go into meltdown.
This should hardly come as a surprise, since Favre's past two teams melted down late in the season. In 2007, the Green Bay Packers lost the NFC Championship Game at home, and Favre had so worn out his welcome in Green Bay -- he had his own dressing area so he wouldn't have to interact with other players -- that coaches and management couldn't wait to get rid of him. In 2008, the New York Jets were outstanding early, but lost four of their final five games and missed the playoffs. The coaches were all fired and Favre was given the boot. Basically, in a single season, he blew up an entire team. Now things have started well at Minnesota and are declining late. This is not a surprise, this is Brett Favre's recent pattern. Don't marry Zsa Zsa Gabor and think she really cares about you. Don't hire Favre and think he cares about anything but Favre.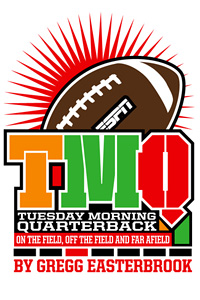 There's a second level of the Favre-Childress nonsense -- bureaucratic infighting come to professional football. Childress wants to be the one in charge, calling the plays. Favre wants to be the one in charge, calling the plays. Favre refers to Childress as "Brad" in public, not because they are close pals but in order to make him sound like some minor factotum, perhaps a courtier -- and don't think Favre does not realize that he's doing this. Peyton Manning never refers to his head coach as "Jim," he calls him Coach Caldwell. No NFL quarterback other than Favre regularly refers to the head coach by his first name.
Favre is trying to broadcast the message, "I am the reason the Vikings are winning. Not the other players, not this guy on the sideline with the headset. I am the reason. The guy with the headset is just standing around. Admire me." Childress wants to broadcast the message, "The Vikings are winning because of me, not Favre. It's my plan you see unfolding." Like two ponderous federal agencies fighting for jurisdiction, Favre and Childress are fighting for the credit. Except the fight is turning credit into blame.
Players have a lot more to do with victories than coaches, and Favre clearly knows what he's doing on the field, so it might be better for Minnesota's chances if Childress simply let Favre call his own plays. And Childress, who learned NFL coaching in the Philadelphia Eagles' pass-wacky system, has a long-standing affection for tossing the ball, so you'd think the two could agree on this. But if a player directly challenges the authority of the head coach, trying to make him look bad, he tears up the cohesion of the team. The only thing a player can accomplish by challenging the authority of the head coach is drawing attention to himself. That's been Favre's No. 1 concern for years. It tore up his past two teams, and may tear up the Vikings.
In other football news, in Indianapolis there was sustained booing from the moment Peyton Manning was yanked until the game ended. The team is 14-1 and the home crowd is booing: that's not good karma. There was a case for the Indianapolis Colts' deliberately losing -- to get rid of the distraction of an undefeated finish, to focus the team on the Super Bowl, to rest starters and avoid injuries. Trying to go 19-0 is a "minkey on your back," as Inspector Clouseau would say. The Super Bowl crown means far more.
But everything about the karma of rookie head coach Jim Caldwell's decision to surrender the game by pulling starters, when Indianapolis led in the third quarter, was screwy. Indianapolis was playing at home, before its supporters -- and customers. The Colts were controlling the action; sure, an injury might occur if the starters stay in, but life can never be risk-free. Getting close to a win and the Colts' becoming one of the very few teams to reach 15-0 raised expectations for the season-ticket holders. Win at home before the faithful, then don't even dress Peyton Manning and other starters the following week at Buffalo, which is the only possible cold-weather game for the Colts this season. The Indianapolis crowd deserves to watch a victory; have starters rest on the road. Plus, Colts at Bills has no bearing on the standings. It's as meaningless as a preseason game.
[+] Enlarge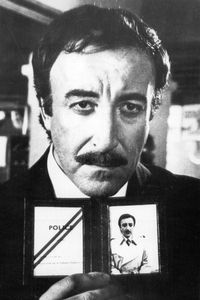 AP-PHOTO/mkHis name is Clouseau. He was searching for the "minkey" on back of the Indianapolis Colts -- but now it's gone!
Instead the Indianapolis home crowd was tormented by its heroes taking a third quarter lead, then the coach pulling starters. And by giving Jersey/B a gift victory, Caldwell put the Jets in the driver's seat for a wild-card slot -- the New York Jets now make the postseason if they win their finale against Cincinnati. Imagine how the Denver Broncos, Baltimore Ravens, Pittsburgh Steelers and Houston Texans felt knowing their competition received a gift-wrapped W. Caldwell even left himself open for the accusation of failing to make a bona-fide attempt to win, which NFL bylaws require of all games that impact the standings; this regulation will have no bearing on the finale at Buffalo. It's one thing to deliberately stop trying to be undefeated -- Bill Belichick went all-out for 19-0, and look what happened -- but Caldwell so bollixed his raising of the white flag against the Jets that he may have altered the Colts' karma, inviting the San Diego Chargers to take the AFC.
Plus think about this -- when the regular-season finale kicks off, Cincinnati at Jersey/B on Sunday night, from earlier results the Bengals will know whether the game matters to the standings from their perspective (if they can win the third seed) or is meaningless. If the game is meaningless to Cincinnati, Marvin Lewis may rest his starters. Should that happen, the Jets will have faced two consecutive strong teams that didn't try to win the game -- and essentially been issued a free pass to the playoffs, while two of three of the Steelers, Ravens and Broncos are denied.
Let me now pause for a moment to reprint from my AutoText an item I reprint from my AutoText every year, changing only details of the first line. Usually this item runs in October or November -- for it to last until late December is rare, though after the 2007 season, when the New England Patriots entered the Super Bowl 18-0, the item did not run until February, latest it can possibly run. Now I am punching my AutoText button and using the item. As, I am confident, I will every year for as long as Tuesday Morning Quarterback exists. My heirs will be using this item! The item reads:
At 7:14 p.m. ET on Sunday, as the Colts left the field in Indianapolis "mumbling '#@%*!' under their breaths, corks popped. In one of the sweetest traditions in sports lore, on opening day of every NFL season, each surviving member of the 1972 Miami Dolphins, the sole perfect team in modern pro football history, sets aside a bottle of champagne to cool. And it's genuine champagne from the French province of Champagne, not the boysenberry-infused sparkling-gewurztraminer wine-like substance that passes for bubbly these days. At the moment the stadium clock hits all-naughts for the vanquishing of the season's last undefeated team, the 1972 Dolphins pull the corks, secure in the knowledge that they will reign as the sole perfect team for at least one more year. Gentlemen of 1972, enjoy your annual draught. TMQ feels confident you will continue to sip champagne each season until you are called to meet the football gods, and greeted by song and feasting."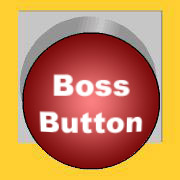 In other football news, what is San Diego's secret weapon? See below. In other social news, why must we go through New Year's Eve and New Year's Day? Exactly to the extent I love Christmas, I dislike the whole New Year's business. It comes too close to Christmas -- holidays should not be stacked back-to-back, rather, they should be spaced out through the year. After eating and spending to excess for Christmas, you are supposed to indulge and spend again just a week later. New Year's Eve and New Year's Day serve little function other than insuring January Blahs.
Ideally, a holiday should be transferred to some dull month -- say, March. New Year's sort of must come on Jan. 1. Solution: move Christmas. No one has the slightest idea what day Jesus was born. The reason for the choice of Dec. 25 has been lost to antiquity. Probably it had something to do with the early church choosing a date to coincide with existing Roman winter festivals. Eastern Christianity uses Jan. 7 as Christmas, showing the arbitrary nature of the date. Move Christmas to March! Or at least downplay New Year's, our dumbest holiday.
Stats of the Week No. 1: Indianapolis has won 23 of its last 25 games, with the sole losses an overtime game in which the Colts never had a possession and a game when the starters were pulled with the Colts leading.
Stats of the Week No. 2: The Seattle Seahawks, which had 41-0 and 28-0 wins early in the season, has lost their past three by a combined 106-24.
Stats of the Week No. 3: San Diego has 18 straight wins in December; Jeff Fisher has lost six straight against San Diego.
Stats of the Week No. 4: Denver has not won in Philadelphia since 1986.
Stats of the Week No. 5: Atlanta, Carolina, Green Bay and New England beat Buffalo, N.Y. Giants, Jacksonville and Seattle by a combined 155-29.
Stats of the Week No. 6: The St. Louis Rams has lost seven straight to the Arizona Cardinals
Stats of the Week No. 7: The Detroit Lions are 10-40 in December in the past decade.
Stats of the Week No. 8: The Kansas City Chiefs do not have a first quarter touchdown this season.
Stats of the Week No. 9: In two prime-time night games played at home in a six-day period, the Redskins were outscored 62-12.
Stats of the Week No. 10: Jacksonville has never won a game at New England.
[+] Enlarge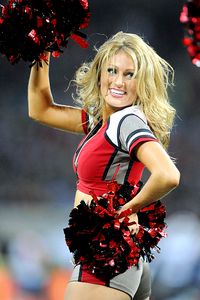 Kirby Lee/US PresswireStephanie Ritz of the Tampa Bucs -- her profession is restarting hearts.
Cheerleader of the Week: Stephanie Ritz of the City of Tampa Buccaneers, who according to her team bio is a graduate of Saint Petersburg College and works as a cardiopulmonary technician. This video comparing the Bucs' 1970s cheerleaders to the current squad provides an argument that life really is getting better.
Monday Night Football Analysis Presumably Brett Favre is not to blame for Adrian Peterson's fumbles, one of which put the Bears into position to win the game in overtime. Peterson is a terrific runner but already has fumbled 20 times in 988 touches in his three years; over 15 years, Emmitt Smith fumbled 54 times on 4,924 touches. Peterson's fumbling at about twice the rate Smith did. Okay, Smith is a pretty high standard of comparison. But if you want to be a star back, you must hang on to the ball.
The injury-depleted Chicago defense -- no Brian Urlacher, all four members of the opening-day secondary off the field by the third quarter -- allowed Minnesota to come back from 23-6, but then was terrific in overtime. Here are the Vikings' overtime snaps: incompletion, sack, sack, punt, run for no gain, lost fumble. Of course whenever a game goes to overtime, teams were evenly matched. Had the result been different, Favre's fourth-and-goal touchdown pass to Sidney Rice with 22 seconds remaining in regulation would be entered into his personal highlight-reel collection. The high-pressure 14-play drive that resulted in that touchdown would be viewed as a classic if Minnesota had prevailed in overtime. And lest we forget, after the touchdown, Minnesota could have gone for two and the win. When Minnesota scored, I expected the Vikings to go for a deuce and the win. At that point it was 17 degrees with a breeze, and Favre is 40 years old -- declining Minnesota performance in overtime, exactly what happened, was not hard to predict.
As for Jay Cutler, it was only one game, but he threw the ball with authority, and perfectly looked off the safeties on the winning 39-yard pass. Maybe things will still come together for him. The Chicago offensive line gave Cutler great protection, and all quarterbacks suddenly become more talented when the pass blocking is good.
Sweet Drive of the Week: The Cincinnati Bengals drove 98 yards in 14 plays to defeat the Kansas City Chiefs and clinch the AFC North. The Bengals continue to use conservative offensive tactics -- a rush-oriented attack with short passing -- and those tactics gained only 274 yards at home against the 3-12 Chiefs. One reason Cincinnati has three last-second losses this season is that conservative offensive tactics don't build a big lead. Expecting the defense to hold a field-goal margin may not be a winning formula in the playoffs.
The Bengals close at the Jets, with Jersey/B in the "win and you're in" situation. I do not claim to have analyzed tiebreakers, but at first glance it appears that if Cincinnati beats the Jets, the Trick-or-Treats will face Baltimore, Denver or Pittsburgh in the opening round, while if the Jets win, Cincinnati plays them again the following week. If I were Cincinnati, I'd rather play the Jets in the first round. Jersey/B is first in the league in overall defense and first in rushing offense, which sounds like an unbeatable combination for an outdoor game in January. But the Jets are just a terrible team -- they seem very vulnerable.
Sweet Play of the Week: The Arizona Cardinals are the defending NFC champions and 10-5 -- just wanted to note that since they are completely off the radar. Arizona has the league's best red-zone stats, and great personnel for the goal line. On Sunday, Larry Fitzgerald caught a 10-yard touchdown pass coming behind the kind of barely legal pick play the Colts often use; it looked effortless. With the Saints sputtering a bit and Minnesota turning into a melodrama, don't be surprised if the NFC title game is an Eagles-Cardinals rematch.
Sour Play of the Week: Trailing 27-24 in the fourth quarter at Philadelphia, where they hadn't won in 23 years, the Broncos faced fourth-and-2 on the Eagles' 45, and punted. Needless to say, Denver went on to lose. A trailing team cannot punt in opposition territory in the fourth quarter! Yes, later in the quarter the Nesharim punted on fourth-and-1 at midfield, but then the game was tied -- Philadelphia was not behind, so the dynamic was different.
The Eagles look very strong going into the postseason. Philadelphia closes at Dallas, and Andy Reid is 14-5 versus the Cowboys. Safety Macho Harris continues to be the Eagles' weakness. Not only did Harris fumble twice on kick returns versus Denver, his bone-headed personal foul in the third quarter -- slamming Broncos receiver Tony Sheffler in the face after the ball clearly had been intercepted -- caused the spot on the Philadelphia possession to be pushed back from midfield to the Eagles' 2; Denver got a touchdown on the possession following the punt.
Last season, Denver opened 4-1, then went 4-7 and missed the playoffs. This season Denver opened 6-0, and has gone 2-7 since. To reach the postseason, Denver must defeat Kansas City and hope for a Jets loss plus a loss by the Ravens or Steelers, or a Jets loss and a Texans win, or a Ravens loss and a Texans win. (Weirdly, the Broncos will root for Houston to win, to create a deadlock that favors tiebreakers held by Denver.) Open 6-0 then miss the playoffs? That seems the Broncos' likely fate.
Sweet 'N Sour Game: The Ravens had two touchdowns and an interception called back by penalties -- one a silly foul way behind the play -- plus a dropped touchdown pass, and moved themselves out of field-goal range with an ultra-dumb penalty. Yet they lost to the defending champion Steelers by only 3 points. You wouldn't think Pittsburgh could be outrushed 175 yards to 48 at home in December and still win. But there's a lot you wouldn't think.
Reserve tackle Oniel Cousins had a cover-your-eyes awful game for Baltimore, allowing two sacks on his team's final possession and committing the ultra-dumb penalty. With Baltimore on the Pittsburgh 26 in the fourth quarter, Cousins slammed a Steeler well after the whistle sounded, moving the ball back to the 41, from where the Nevermores punted. Leading 23-20 at the two-minute warning, Pittsburgh put the ball in the air, interception, returned to the Steelers' 42 -- but that play was wiped out by a penalty too, and the rest were kneel-downs. The Ravens could not have played a stupider game if they tried, yet still can make the playoffs if they defeat woeful Oakland on Sunday.
To reach the postseason, the Steelers must defeat the Dolphins while the Texans and either the Jets or the Ravens lose; or defeat the Dolphins while the Jets, Ravens and Broncos all lose. The Texans host New England, a superior team, the Ravens visit inferior Oakland, and the Jets host Cincinnati. Bengals-at-Jersey/B is the big question mark for Pittsburgh's chances. That's the Sunday night contest, the regular-season finale: When the game kicks off, Cincinnati will already know what New England did, and hence whether the Bengals can get the third seed. If New England has lost, then Cincinnati will play to win against Jersey/B: but if New England has lost that means the Texans have won, and Pittsburgh remains alive only if the Ravens and Broncos lost earlier. If New England won, then a Cincinnati victory would put Pittsburgh into the postseason -- but in that scenario, the Bengals probably will know they cannot get the third seed, and might rest starters.
Pittsburgh has the eighth-ranked offense -- Ben Roethlisberger looked sharp against Baltimore, picking up coverages well -- and the sixth-ranked defense, which on Sunday seemed to recover its ability to execute the choreographed zone blitz Dick LeBeau is famed for. One choreographed zone blitz resulted in cornerback Ike Taylor coming through the Baltimore offensive line unblocked for a sack: Creating enough confusion that a blitzer is simply never blocked is the goal of LeBeau's schemes. (Often a linebacker rushes so wide that he practically takes himself out of the play, but this gets the tackle to turn out, then a defensive back comes through the gap created.) That the defending Super Bowl champion could finish top-10 statistically in both offense and defense, yet miss the playoffs, is the sort of fate that makes the football gods chortle.
Wacky Food of the Week: The Bazaar restaurant in Beverly Hills, which cost $12 million to build and asserts a trademark on the word "bazaar," is a huge hit with food critics, who see it as El Bulli, the world's weirdest super-expensive restaurant, adjusted to the American palate. Bring along an ingot of gold if you plan to dine at Bazaar. The menu includes sheep queso ("piquant and buttery"), mushrooms in hazelnut praline, sweetened potato chips and eel tacos. Other dishes you won't want to miss are foie gras swirled like cotton candy, olive oil in sugar and cocktail glasses frosted with liquid nitrogen.
[+] Enlarge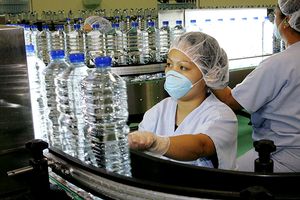 AP Photo/Michael DardenCould elaborately purified bottled water be bad for children's teeth?
Wacky Water of the Week: The Wall Street Journal reports that childhood cavities, which declined steadily from the 1960s to a low in the early 1990s of just one child in four having a cavity in any given year, are now rising again. Too much sugar and corn sweetener in the diet is one reason: but, the Journal reported, "Dental experts suggest it may be due to children drinking more bottled water that does not contain fluoride."
Buck-Buck-Brawckkkkkkk (League-Wide Whip-Around): Trailing 24-7 with 8:41 remaining, St. Louis kicked a field goal on fourth-and-4 from the Arizona 15, conceding the game. The Les Mouflons didn't even onside kick, rather, they kicked off deep. Trailing 20-3 with four minutes remaining, Detroit kicked a field goal on fourth-and-6 from the San Francisco 20, conceding the game.
Trailing 17-0 with six minutes remaining, Washington punted. Who cares if it was fourth-and-11, punting conceded the game! Again facing fourth-and-11 with 32 seconds remaining and still down 17-0, then Washington went for it. So when there was a slim hope of victory, Jim "Dan Snyder Hasn't Fired Me Quite Just Yet" Zorn ordered a punt; when there was absolutely no hope, he went for it. Alan Greenspan -- the same guy who said that relaxing bank regulation and lowering capital reserve requirements would be totally safe because "enlightened self-interest of owners and managers of financial institutions would lead them to maintain a sufficient buffer against insolvency" -- was sitting behind Chainsaw Dan Snyder in the Redskins' owner's box. Don't tell me Greenspan is advising the Redskins! Actually if he is, then the Skins' terrible season makes sense.
Trailing 24-0 in third quarter, Buffalo kicked a field goal on fourth-and-4, then did not attempt an onside kick. Worse, trailing 10-0 and facing fourth-and-3 on the Atlanta 37 with 1:49 remaining in the first half, Buffalo punted. A scoreless team punting on fourth-and-short deep in opposition territory! Outraged, the football gods pushed the punt into the end zone for a net of 17 yards of field position.
In all these cases, coaches were not playing to win but rather to restrain the final margin of defeat. Buffalo's interim coach, Perry "Dick Jauron Taught Me to Be Ultra-Timid" Fewell, even said after the team's 31-3 defeat that he ordered the field goal to insure the Bills were not shut out. That's some grand ambition! Fewell knows he's leaving in a week, and wanted to keep a shutout off his resume as he hunts for another job.
Losing teams acting buck-buck-brawckkkkkkk are one thing, but what about this behavior from teams with a legit shot at the playoffs? Trailing 31-0 in their final game in Giants Stadium, Jersey/A kicked a field goal. I don't care if it was fourth-and-99 -- show some dignity, go for it! Houston leading Miami 10-0, Tony Sparano ordered a punt on fourth-and-1. Who cares if it was at the Dolphins' 29, you're already down 10 points, if you are afraid to gain one yard you might as well go home. As that punt boomed, TMQ wrote the words "game over" in his notebook -- and the Texans immediately drove the other way for a 17-0 lead.
Trailing 27-0 and facing fourth-and-goal on the Houston 9 on the final snap of the first half, Sparano ordered a field goal. Gotta keep a shutout of the resume! Miami was doomed without a touchdown at that point, and as the field goal boomed, TMQ wrote the words "season over" in his notebook. Just to prove all this was no fluke, trailing 27-17 with 5:22 remaining, Miami punted on fourth-and-5. To top it off, though Miami coaches called 58 pass attempts in a comeback bid, almost everything was ultra-short, even in the fourth quarter. Remember, this was essentially an elimination game for the Dolphins.
The Texans are alive on paper for their first-ever playoff invite -- but must defeat New England while two of three of the group of Baltimore, Jersey/B and Denver lose. Since the Houston-New England game is an early kickoff and the other games are late starts, the Moo Cows can play with maximum enthusiasm as there will be no bad news on the scoreboard. The Patriots cannot get a bye, though they can clinch the AFC's third seed. Something tells me that since it's been an up-and-down year for the Flying Elvii, Bill Belichick will play the Houston game to win, hoping to enter the postseason on a rising note.
[+] Enlarge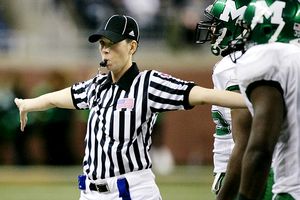 AP Photo/Duane BurlesonSarah Thomas works a bowl game -- expect ever more women in sports officiating.
Women in Stripes: Three years ago I wrote, "Tuesday Morning Quarterback thinks it is strictly a matter of time until female officials become common in NCAA football and then, inevitably, in the NFL." Women lack the size and strength to play football, but officiating the sport is about knowledge and judgment. On Saturday, Sarah Thomas wore zebra stripes in the Little Caesars Pizza Bowl, the first woman to officiate in a bowl game. She won't be the last. In a generation, women will be fixtures in football officiating at all levels.
The Prize for the North American Cycle Courier Championships Was Lost in the Mails: The latest North American Cycle Courier Championship was held in Boston. That's right -- a competitive race for bicycle messengers. Tuesday Morning Quarterback suggests these other sporting events based on everyday modern life:
Western Hemisphere Speed Barista Challenge: Objective is to get through the line at a high-end coffee shop and obtain a half-skim double-caramel rapafrapazapachino before your double-parked car is ticketed. Use of elbows technically illegal, but skilled competitors get away with cutting the line.
North American Multitasking Finals: Contestants must drive an SUV, talk on a cell phone, use a PDA and watch a movie on a portable DVD player simultaneously, without striking spectators.
[+] Enlarge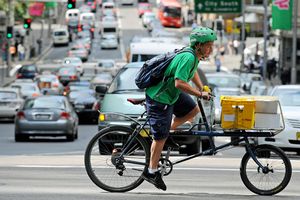 Greg Wood/AFP/Getty ImagesWhy doesn't ESPN broadcast the bicycle courier championships?
East Coast Recycling Evasion Championships: Contestants must get rid of glass bottles and plastic containers without using recycle bins; severe penalties for being caught.
Suburban Soccer Mom Rally: Entrants must take children to sports events on opposite sides of a county at the same time, while picking up dry cleaning, buying school supplies, shouting into a cell phone and evading randomly located traffic jams.
Regional DMV Marathon: Contestants must get through the line in a Department of Motor Vehicles office. This day-long event characterized by foul language, pushing and shoving. Warning: Clerks may ignore you even if you're standing right there!
'Tis Better to Have Rushed and Lost Than Never to Have Rushed At All: Leading 17-10 with 2:43 remaining in regulation, New Orleans faced fourth-and-inches on its 40, City of Tampa down to one timeout. Saints, you are 13-1, your opponent is 2-12, you have the league's No. 1-ranked offense, just gain one yard, ice the game and win the first seed before your home faithful! ... That can't be the punt team coming on! The punt was returned for a touchdown, and New Orleans lost in overtime. Let this be a warning from the football gods: When you reach what TMQ calls a "go win the game" moment -- a play that causes a win -- be bold.
[+] Enlarge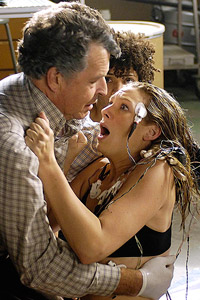 AP Photo/Fox, Mark Ben HolzbergAttaching these electrodes to actress Anna Torv kept her from questioning the script.
Sci-Fi Line of the Year: "Why are shape-shifter cyborgs from another universe stealing all these frozen heads?" -- actress Anna Torv on "Fringe."
Unwanted Player of the Week No. 1 In the gift-giving ceremony at Indianapolis, the Jets' go-ahead touchdown was scored by Marques Douglas off a fumble recovery. Douglas went undrafted out of Division I-AA Howard University, then was cut by Baltimore (three times), New Orleans, City of Tampa and San Francisco. Now he starts for the league's top-rated defense.
Unwanted Player of the Week No. 2 Devin Aromashodu, who caught the game-winning touchdown pass in overtime on Monday Night Football, and had seven catches for 150 yards overall, has been waived by the Colts (twice), Dolphins, Redskins and Texans.
Disclaimers of the Week: Before putting Google Chrome onto my laptop, I had to accept a 3,627-word disclaimer, extensive portions of which were in all caps. THE REASON LAWYERS PUT THINGS IN ALL CAPS IS TO MAKE THEM HARDER TO READ. Google disclaimed liability for mistakes made by the user. Before signing up for the new Game Rewind at NFL.com, I had to accept a 5,401-word disclaimer, which is longer than the United States Constitution. Included, pertaining to posting a chat in an NFL chat room: "When you provide any User Submission to us, you grant us, our affiliates, and our partners and designees, licensees, or sublicensees, a perpetual, irrevocable, worldwide, royalty-free, non-exclusive, sublicensable right and license to make, use, sell, sublicense, reproduce, distribute, perform, display, prepare derivative works from and otherwise exploit all such content and material as if we were the full owner thereof, in any media or technology formats or channels now known or later developed." The window showing the disclaimer was incredibly small, to discourage actual reading, naturally.
Best Crowd Reaction: They booed, booed, booed in the swamps as Jersey/A lost its finale at Giants Stadium 41-9 -- and they should have booed, the Giants were awful. Carolina runs the league's most simplistic offense, almost never showing multiple-wide sets (because the Panthers lack wide receivers), yet the G-Persons defense couldn't handle what looked like a Carolina playbook of about 15 plays. No defender touched Jonathan Stewart on his 27-yard touchdown run to set the game's early tempo. Matt Moore was sharp at quarterback for the Cats -- he "looked off" the safeties perfectly by looking left, then threw back right for a sweet 22-yard touchdown to Muhsin Muhammad. Is the undrafted Moore a find?
The booing was particularly energetic because many longtime Giants supporters who were present knew they won't be back. Seasons tickets in the new stadium that opens next season are so expensive many Giants fans simply cannot afford them. Just who is going to fill the super-expensive new seats is anyone's guess -- the super-expensive new seats in the new Yankee Stadium aren't selling, either. By raising prices, the Giants are turning their backs on the average fan. Average fans know this, and aren't happy.
Ouch: The Bills have 18 players on injured reserve, including 10 of their 22 opening-day starters. Obviously, no team could win with injury problems so extreme. In 2007, Buffalo put 17 players on injured reserve, including multiple starters. There's a lot of luck involved in whether NFL teams sustain injuries, and often, the teams that play late into the postseason are the ones with good luck -- last year's Super Bowl pair, Pittsburgh and Arizona, reached the big game in part because they stayed healthy. But proper conditioning, offseason lifting and stretching (including yoga) reduce the odds of injury. What's going on with the conditioning coaches in Buffalo?
The Sorry Two: Buffalo and Detroit are the only NFL teams (other than expansion Houston) to fail to reach the playoffs in this decade. The Lions were once dominant, the Bills are the sole NFL club to reach four consecutive Super Bowls -- to see both perennially awful is painful. Next humiliation up for Detroit: If the Lions lose to Chicago in their finale, they will pass Oakland for most defeats in this decade. Next humiliation up for Buffalo: The Bills host Indianapolis, which after that weird spectacle at home on Sunday surely won't play starters. Buffalo has six straight defeats versus the Colts. Indianapolis will field its junior varsity. Brace for the Bills starters to lose at home to the Colts' JV.
[+] Enlarge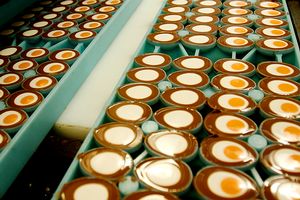 AP Photo/Simon DawsonHas Easter candy crept into your local store yet?
Unified Field Theory of Creep: Matt Brinkman of Fort Wayne, Ind., reports, "Before Christmas, I was driving past a private high school and the sign outside the school said the following: Incoming Freshman Orientation, Jan. 25-27. When I went through high-school freshman orientation, it was the night before the first day of school." David Drayer of Grand Junction, Colorado, writes, "On Dec. 23, I was in my local Wal-Mart finishing up Christmas shopping and what to my wondering eyes did appear? An entire end-cap dedicated to Cadbury Easter eggs and Reese's peanut butter cups in Easter packaging. It's not even 2010 yet!" Rich Spector of Dublin, Ohio, reports that on Dec. 22 -- the second day of winter in the Northern Hemisphere -- he received from Land's End an announcement of the Winter's End Sale. And Franklin Young of Toronto writes, "We in Canada have been subjected to Winter Olympics creep for more than a year now. It began with specially minted coin sets and every one of the 10 TV networks showing part of the games putting the rings on their ID -- both more than a year before the games were scheduled to open. Now this -- you can already order the five-DVD commemorative highlights of the 2010 Winter Games, though those Games have not yet occurred."
The Rivera Factor: Will the sudden arrival of bad vibrations in Indianapolis allow San Diego to take the AFC? The Chargers are 12-3 and trail only New Orleans in points scored. They have a cocky quarterback, a solid offensive line, a speed-back/power-back pair, and football's best set of linebackers. Last season, football's best set of linebackers was a major element in carrying Pittsburgh to a Super Bowl victory. The Chargers are the sole team to have beaten the Colts' starters in their past 25 outings, and San Diego is on a 4-1 run against Indianapolis.
[+] Enlarge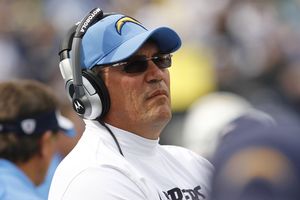 AP Photo/Denis PoroyThe secret weapon of the San Diego Chargers.
The Chargers also have Ron Rivera. He helped guide the Bears to the Super Bowl three years ago, then was let go because -- it was never clear why, other than that he posed a bureaucratic threat to Chicago coach Lovie Smith, who wanted to dispatch a well-regarded rival. Since Chicago off-loaded Rivera, the Bears have not reached the postseason. San Diego, meanwhile, is 18-7 since Rivera took over as defensive coordinator.
Is the Era of the Pilot Already About to End?: The week before Christmas, U.S. forces fired 10 smart-munitions on the same day from drones above Pakistan. In the first nine months of the Barack Obama presidency, there have been at least 41 drone-borne airstrikes in Pakistan, a dramatic escalation of a form of extraterritorial warfare -- bombing targets within the borders of an ally -- that may or may not be good policy or consonant with international law but has never been authorized by the United States Congress, which under the Constitution bears war-making authority.
This article in Esquire -- once a journal of political and culture, now mainly a fashion magazine, but which still occasionally runs serious journalism -- reports that in 2008, the military flew remote-piloted aircraft for a total of 135,000 hours above Iraq, Pakistan and Afghanistan; the 2009 total is expected to be 190,000 hours. The later equates to 520 hours per day -- essentially, two dozen drones airborne round-the-clock above those countries. In 2008, Brian Mockenhaupt writes, drones released 187 smart munitions at targets in Iraq, Afghanistan and Pakistan, or 722 flight hours (a month in the air) for each time a drone fired at a target. This year's number for firings is expected to be much higher. The Air Force has now has 138 medium-sized drones and 36 large jet-engine drones, he reports, and is currently training more drone pilots than fighter pilots. Here, Peter Bergen and Katherine Tiedemann of the New Republic give additional detail on current use of drone attack systems above Pakistan.
[+] Enlarge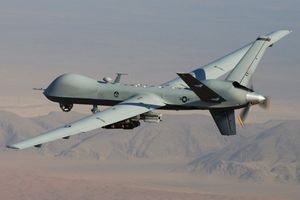 AP Photo/Lt. Col.. Leslie Pratt, US Air ForceThe MQ-9 Reaper drone is more dangerous than a World War II B-17 -- but the key question is whether it's aimed at the right target.
The UAVs ("unmanned air vehicle") usually hit what they are aiming at -- accidental bombing of the wrong target, once the staple of air war, has been nearly eliminated by improved technology. But smart-munitions technology has no way of knowing where to point: intelligence about targets, gathered electronically or by agents or soldiers on the ground, must be correct for the strikes to hit bad guys instead of the innocent. Knowing what to shoot at can be the greatest challenge. Quick -- there's an evil person hiding somewhere in California, here are the controls of a super-accurate drone strike aircraft, kill the evil person, OK? As used in Iran, Afghanistan and Pakistan, the UAV has all but eliminated air-combat casualties on our side. Mockenhaupt, a former infantryman, notes that Americans may "care less about what their government does when they are not asked to contribute" by serving.
The large-engine Reaper drone -- what a name! -- can carry four Hellfire missiles, originally designed to smash tanks but now used to cause small, highly precise explosions that destroy a single house, plus two laser-guided 500-pound bombs, which create large explosions. Reapers cost $11 million each, and crash often because they lack the redundant safety features found on aircraft flown by people. The smaller Predator costs about $4 million each. A Predator uses about four gallons of fuel per flight hour, versus 1,000 gallons per hour for an F16 fighter, making it practical for such drones to circle an area for long periods. A jet-driven drone absurdly called the Avenger is in the works -- the just do not seek vengeance -- with radar-avoiding stealth design; there are reports of a stealthy drone jet already in use above Afghanistan. The Avenger will be able to carry six large GPS-guided bombs, giving this single pilotless craft more effective combat power (because its bombs will hit their targets precisely) than an entire wing of World War II B-17s.
Current Air Force plans call for that service to build more drones in the future than manned fighters and bombers. In theory, 2,250 of the new F35 super-advanced fighters will be manufactured, but the actual number is likely to be much smaller as more missions shift to drones, which are operated by "pilots" seated in remote locations, sometimes thousands of miles away from the fighting. The Navy may shift from carrier-born jet fighters to mostly drones, too. Many military drones are built by General Atomics, which sounds like an imaginary Hollywood defense contractor but is quite real and offers hotel discounts to visitors. Remote-piloted aircraft are already in use along the border between Mexico and the United States, and may soon be flying over the Gulf of Mexico, looking for drugs shipments. Some surveillance drones are already flown above the United States itself, ostensible for mapping.
In his recent book "Wired for War," P.W. Singer contends that drone aircraft are just the beginning -- the U.S. military is working on small combat robots that don't look anything like the ridiculous towers of metal in the "Terminator" movies. They look like miniature tanks, or like miniature helicopters. Another device being developed is Big Dog, a large vaguely dog-like thing that would carry soldiers' packs, ammo and supplies. Singer contends that software-driven weapons that operate autonomously, and decide for themselves what and when to shoot, are "not that far-fetched." A new Pentagon buzz phrase is "machine to machine" -- speeding up battlefield data processing by eliminating human input.
[+] Enlarge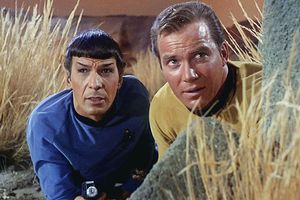 CBS Photo Archive/Getty Images'Mr. Spock, let's have our faster-than-light starship teleport down another manually aimed sidearm.'
In "Star Trek," Kirk and Spock beam down to hostile planets carrying nothing more than sidearms and flashlights, unaccompanied by any technological support devices. In the "Stargate" serials, "Battlestar Galactica," the movie "Aliens" and other science-fiction flicks, soldiers of super-advanced future armies fight battles with nothing more than manually aimed weapons they carry; in many science-fiction movies, future armies don't even know about rifle grenades, let alone drones or precision guidance. Surprisingly soon, U.S. soldiers will enter battle protected by robot tanks and floating gun platforms, as stealth drones circle overhead. Casualties on our side will surely go down. But will an army of machines be more tempting for politicians to use?
Scout's Notes: Someone please notice that Andy Reid likes to call a weak-side screen on the first down of a possession. This has been a Reid tendency for years. On Sunday, LeSean McCoy took a weak-side screen 39 yards on the first snap of the Eagles' second possession -- and even Denver safety Brian Dawkins, who used to play for Philadelphia, was fooled.
Single Worst Play of the Season -- So Far: Jacksonville came into New England having never won there, but very much alive for the postseason. The Jags showed some courage, going for it on fourth-and-1 from the 35 on their first possession -- though using a bland everybody-straight-ahead play that failed. As TMQ has been noting this season, on short-yardage downs, when the defense is cranked to go straight ahead, a little misdirection is essential.
After the failed fourth-and-1, New England reached first-and-goal on the Jacksonville 2. The Flying Elvii came out with a "tight bunch" right. Wes Welker ran into the right flat, while Randy Moss ran a down-and-in. Jax corner Rashean Mathis was lined up across from Moss -- and simply stood watching him catch the touchdown pass, barely even moving until the ball approached Moss' hands. Now it's New England by 21-0, the Pats have second-and-4 on the Jax 6, the sun is setting on the Jacksonville season. Again, New England shows the tight bunch right. Again, Welker goes underneath right. Again, Mathis is lined up to cover Moss, who again runs a down-and-in. Mathis can't fall for this twice! Not only does he, on this Moss touchdown reception, Mathis never moves at all, just stands there watching -- no one is covering Moss as he catches for six. Rashean Mathis, you are guilty of the single worst play of the season! So far.
Next Week: A Brett Favre-Sarah Palin ticket in 2012?
In addition to writing Tuesday Morning Quarterback for Page 2, Gregg Easterbrook is the author of the forthcoming "Sonic Boom" and six other books. He is also a contributing editor for The New Republic, The Atlantic Monthly and The Washington Monthly. His Web site can be found here.