Commentary
New York Jets in playoffs = conspiracy
What sinister international conspiracy put the Jets into the playoffs? Must have been a pretty good conspiracy, able to arrange for the Indianapolis Colts to surrender midgame in Week 16, then for the Cincinnati Bengals to roll over and play dead in Week 17. Was it the Trilateral Commission? The Freemasons? Opus Dei? A secret council of international bankers? The Trystero? Zerstörung durch Fortschritte der Technologie? Perhaps the Jets' postseason invite was arranged by the same sinister organization that tricked Sarah Palin into posing in her running outfit. The conspiracy was so effective, even Rex Ryan did not know of its existence -- two weeks ago, he said the Jets were "obviously out of the playoffs." That's what the conspiracy wanted us to think! Perhaps Dan Brown will now churn out a formula novel about a desperate race to discover the meaning of a 1,000-year-old prophecy regarding the NFL playoffs and an organization far more secret than the CIA.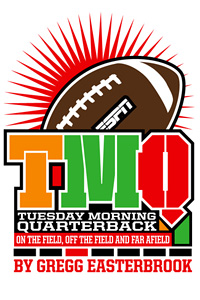 Not up on your hidden hands? The Trystero are the centuries-old conspirators of the Thomas Pynchon book "The Crying of Lot 49." ZFT is the ultra-secret society plotting the destruction of the world in the Fox show "Fringe." The sinister organization that tricked Palin into posing in her running shorts was "the media."
In other football news, the playoffs are upon us. Though this is the moment the entire NFL season supposedly is all about -- determining who makes that Super Bowl thing you might have heard about -- paradoxically, at this point every season, interest begins to decline. Twenty of the league's 32 teams just shut it down, and by Sunday night, 24 of the 32 will be done. During the regular season, no matter how bad the team you root for is, there's always next week and the hope of a better performance. Now for 20 teams -- two-thirds of the NFL's fan base -- there is no next week. In Cleveland, Oakland, St. Louis, Tampa, Washington, D.C., and many other places, attention is already turning to coaching melodramas and potential draft choices, though it will be many months before such things matter, if they ever matter at all.
There are 11 contests left in the NFL season -- count 'em, 11. Savor them as they recede. Just don't get caught doing mock drafts before Valentine's Day, OK?
In other sports news, Texas Tech football coach Mike Leach was fired after allegedly confining one of his players, Adam James, in small, dark spaces twice while the team practiced. Since this action might have been addressed by a public apology, TMQ suspects it was a last straw -- that Leach had done other odd things behind the scenes, and Texas Tech had had enough. Regardless, two other questions are raised.
The lesser question is, if these allegations are true, why did Adam James consent? James is 21 years old. He could simply have said to Leach, "You're nuts," and walked away. The answer here is likely that James feared Leach would toss him off the team unless he followed any instruction from his coach, however inappropriate. College coaches often hold too much sway over athletes -- especially scholarship athletes, who know that being tossed from a team has dire financial consequences. NCAA scholarships are renewed on a semester-by-semester basis, so if you're no longer part of the team, the money flow stops.
Then again, maybe James obeyed because football culture programmed him to? In football, the head coach is a little god whose every tirade and strange instruction receives quaking obedience from players terrified of losing their status with friends (high school sports) or their ability to pay for school (college sports) or simply the stature that comes with being a football player. You don't need to be a bully to be an effective football coach -- you can treat players in a respectful manner, while holding your own ego in check. But bullies are drawn to football coaching, and the fact that so many coaches get away with little-god behavior is an indictment both of the sport's culture and of the lack of supervision by the schools coaches work for. Supervisors must share some of the blame. Texas Tech now looks awful in the eyes of the nation. It's hard to believe that Tech administrators had no inkling something was amiss in the football office. Where was chancellor Kent Hance before this embarrassment happened?
The larger question is why football coaches think they should punish players. I don't mean telling players who weren't paying attention to do grass drills -- no one questions that sort of decision. Even a coach with a heart of gold makes his players run hills in August heat -- you can't prepare for football without exhausting exertion. I mean, why do football coaches want to punish players in the first place -- not prepare them, but punish them? Isn't this behavior a character defect on the part of the coach? Especially when the players are high school players -- that is to say, children. See more below.
In football tactics, nothing is more painful than to work, work, work for each yard of field position, only to see some skinny gentleman racing the other way untouched. Return scores (on kickoffs, punts and interceptions) make a big impact both on the scoreboard and on football psychology -- and whether a team does or does not allow them can be huge to its season. In 2008, the Steelers gave up just two return touchdowns, and went on to win the Super Bowl; this season the Steelers surrendered eight return touchdowns, and missed the playoffs. In 2008, the Saints gave up six return touchdowns, and missed the playoffs; this season, the Saints surrendered just three return touchdowns, and won the NFC's top seed.
And in stylistic news, TMQ's immutable law holds: Cold Coach = Victory. With a kickoff temperature of 20 degrees Fahrenheit at the New Jersey facility to be demolished, Jersey/B coach Rex Ryan wore a sweatshirt, sweater and regular gloves; Cincinnati coach Marvin Lewis was dressed for a Denali ascent in a heavy parka, snowmobile gloves and balaclava. Maybe Ryan had a couple of layers of Under Armour ColdGear beneath that sweater, but visually the Jets' coach looked unafraid of the conditions while the Bengals' coach looked petrified. And how did their respective teams perform on Sunday night?
Stats of the Week No. 1: The Colts and Saints opened the season on a combined 27-0 streak, and closed the season on a combined 0-5 streak.
Stats of the Week No. 2: The Cowboys had a winning record post-Thanksgiving for the first time in 12 years.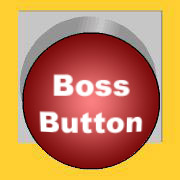 Stats of the Week No. 3: The Browns opened the season 1-11, then went 4-0.
Stats of the Week No. 4: The Giants opened the season 5-0, then went 3-8.
Stats of the Week No. 5: The Broncos opened the season 6-0, then went 2-8.
Stats of the Week No. 6: The Titans opened the season 0-6, then went 8-2.
Stats of the Week No. 7: After 4-7 Carolina switched to undrafted Matt Moore at quarterback, the Panthers went 4-1 the remainder of the season, including wins over the NFC's first and second seeds.
Stats of the Week No. 8: (Bowl stats bonus) Bowling Green gained 538 yards on offense in the Humanitarian Bowl, and lost. Northwestern gained 625 yards on offense in the Outback Bowl, and lost.
Stats of the Week No. 9: The Broncos gained 512 yards on offense at home this week, and lost.
Stats of the Week No. 10: In the Houston-New England contest, Houston won and was eliminated from the playoffs; New England lost and rose from the AFC's fourth seed to the third seed.
Cheerleader of the Week: Sammi Jo of the Baltimore Ravens, a graduate of TMQ's favorite obscure college, Indiana of Pennsylvania. According to her team bio, she plays the guitar and works as a science teacher. Not many science teachers do bikini modeling.
Sweet Play of the Week No. 1: Dallas showed power run right, then Tony Romo executed a no-look "flip" lateral left to Felix Jones for a 49-yard touchdown run that iced the Cowboys' victory over the Eagles, with downfield blocking by Jason Witten. In 2008, the Eagles embarrassed the Cowboys 44-6 on the regular season's final day; on Sunday, the Cowboys returned the favor, beating the Eagles 24-0. Philadelphia's poor performance was an indicator of the importance of offensive line play. Center Jamaal Jackson, undrafted out of Division I-AA Delaware State and one of the Eagles' best players, missed the game due to injury, and the team's offense was out of sync all day, slowed by numerous bad center-quarterback exchanges.
The Cowboys ended the regular season posting consecutive shutouts, and a shutout of the Eagles is a significant accomplishment. Are the Cowboys a team to be feared? Dallas is playing solid defense with conventional sets, rarely blitzing, which is a good sign. And Dallas is healthy -- often results in January depend on which teams have the fewest injuries. Wade Phillips has never coached a postseason win -- he's 0-4 in the playoffs. I sure don't want to watch Phillips wince, frown and cringe his way through another playoff loss, do you?
Sweet Play of the Week No. 2: Before Kansas City linebacker Derrick Johnson's second interception return for a touchdown versus host Denver, the Chiefs showed a funky front with only one defensive lineman and one other person in a down stance, Johnson. Six players danced near the line of scrimmage as if all were going to rush. Just before the snap, a safety sprinted toward the line from 10 yards away. At the snap, the safety, one defensive lineman and two linebackers actually rushed; Johnson faked a pass rush, then went into the flat to guard the tight end. This was a classic zone rush, designed to make the quarterback think an all-out blitz was coming, and have him respond by throwing a quick slant or quick curl, not guessing most defenders actually would drop into coverage. Kyle Orton threw a quick curl toward the tight end -- and Johnson was there, for the pick and six points.
Sour Injury of the Week: New England wide receiver Wes Welker is out for the playoffs, after the undrafted player led the league with 123 receptions this season, and the injury sounds severe. There's no point in second-guessing Bill Belichick's decision to play starters against the Texans. Belichick wanted to win the third seed, the third seed was worth winning, and Welker has been hit so many times before -- why worry about a few more hits? (New England got the third seed anyway when Cincinnati lost Sunday evening.)
Since injuries cannot be predicted, a more pressing question about the Patriots going into the postseason is: What would their chances be if they hadn't traded away Richard Seymour and Ellis Hobbs? In exchange for these players, the Flying Elvii received Oakland's first-round draft choice in 2011, reserve O-lineman Rich Ohrnberger and long snapper Jake Ingram. Seymour was so-so in 2009, and Hobbs was placed on injured reserve by Philadelphia in November. Long-term, New England may be better off, owing to those transactions. Right now, if the trades had not been made, the Patriots would look much stronger going into the postseason.
As for the Texans, they have never made the playoffs -- perhaps this is because they have cows on their helmets. The Texans have become fun to watch. But trailing 10-7 in the second quarter, Houston reached third-and-goal on the New England 1-yard line and went incompletion, incompletion. You don't belong in the playoffs if you can't rush for a single yard at the goal line.
Sweet 'N' Sour Coaching Departure: With the Redskins' starters facing the Chargers' junior varsity, Redskins tight end Todd Yoder caught a touchdown pass, triggering a rally that put Washington ahead until the closing seconds. On the play, undrafted utility lineman Lorenzo Alexander reported eligible as an extra tight end. He ran a crossing pattern "underneath" Yoder and simply slammed into Yoder's man. This was not some subtle rub -- Alexander looked like a pulling guard, except he was downfield. No flag, but a teammate was left uncovered and scored a TD.
With Jim Zorn fired, Chainsaw Dan Snyder must now hire his seventh head coach in 11 years. Ceaseless turnover can't have anything to do with Chainsaw Dan, can it? According to the Washington Post, Zorn was fired at about 3 a.m. when he drove back to team headquarters following the Redskins' charter flight back from California. Snyder couldn't merely dismiss Zorn -- he had to do it in a weird, insulting way at 3 a.m. "At about 2:45 a.m., Redskins' security asked all media to leave the [team headquarters] parking lot," the Post wrote. "All" media? At 2:45 a.m. there were a bunch of reporters and camera crews in a parking lot just to find out if a football coach would be fired at that precise instant?
Unified Field Theory of Creep: Matt Toaz of Ann Arbor, Mich., reports, "My father-in-law works at Northland College, a small environmental college in Wisconsin. During exam week, the school holds a midnight breakfast for students up late studying. Midnight breakfast starts at 10:00 p.m." Keith Lofton of Houston writes, "Last week my office started a Super Bowl pool that gives winnings based on the final and quarter-by-quarter scores. How can I make an accurate wager on Super Bowl scores when we still don't even know which teams are in the playoffs?" James Brady reports, "My wife and I went to our northeast-Ohio Lowe's the week before Christmas and what did our eyes find in the aisle at the front of the store? Lowe's already had the Burpee seed display out. According to the packaging on the seeds, they should not be planted in northeast Ohio until April."
A Cosmic Thought: Astronomers have found roughly 400 "exosolar" planets in star systems beyond ours. All the discoveries have come in the past decade or so, as only recently have the technical means been devised to detect distant planets, which, unlike stars, don't make any light. The initial exosolar worlds discovered were gas giants similar to Jupiter, and often in "eccentric" orbits around their stars, meaning alternating between freezing and boiling. Since it's always been assumed there must be fantastic numbers of other planets in the galaxy, the more pressing question is whether any distant worlds will be Earth-like -- rocky rather than gaseous, with temperatures and pressures similar to Earth, and in circular orbits. The circular orbit part is deceptively important, for a circular orbit means steady solar influence and mild seasons rather than a deep freeze (when the planet is far from its star) alternating with a boiling surface (when the planet is close), as occurs with eccentric orbits.
Recently, Australian researchers found a star system, 23 Librae, where the orbits of the worlds are pretty similar to the orbits of the worlds here. 23 Librae is "only" 84 light-years away -- unimaginably far at current speeds, but close considering the Milky Way is 100,000 light-years across. Some cosmologists thought circular-orbit star systems would be rare; initial indicators are that such star systems are not rare. There may turn out be to incredible numbers of Earth-like worlds in the galaxy. If natural forces account for life, it stands to reason that at least some other Earth-like worlds will host life. If supernatural power accounts for life, then who can say what the divine plan may call for? In either case, increasingly it seems possible that there can be organic life, similar to ours, in many places throughout the Milky Way.
Don't Mess With A Team You Will See Again In One Week: Green Bay still had its starters on the field when leading 26-0 late in the third quarter at Arizona, running up the score well after it was clear the host Cardinals, who played few starters, were making no attempt to win a game that had no bearing on their seeding. Now Green Bay goes back to Arizona for the playoffs. Will the deceptive final score make the Packers overconfident, and the Cactus Wrens mad? The Packers head into the contest on a 7-1 run, with the sole loss coming against the Steelers on that game's final play. The Cardinals are completely under the radar, just as they were when last year's playoffs began.
Do Coaches Need To Be Coached? Punishment drills for knocking over a water cooler, punishment drills for not running between stations, punishment drills for telling parents about the previous day's punishment drills … these are just a few situations I have personally encountered at the high school level. Football conditioning and football practices are, by nature, arduous -- you can't prepare for this sport without running gassers and doing push-ups until your arms go like jelly. But considering all football players engage in extreme exertion, why do some coaches think physical punishments must also be assigned?
Mike Leach contends that Adam James was "lazy" and used his father's influence -- Craig James, a former NFL star, is a college football announcer for ESPN -- to demand "preferential treatment." That Leach would sit for 30 minutes of questioning from the same network whose employee has vehemently denounced Leach speaks well of the former Texas Tech coach. For the sake of argument, suppose Leach's view of his player is correct. What was punishing him by confinement supposed to accomplish?
Many football coaches are obsessed with punishing any player who doesn't bow before them. This points to something about the sport that is rarely discussed, the dark side of the psychology of coaches. Some men go into football coaching, especially at the high school and youth levels, because they want to be little tyrants -- especially, tyrants screaming orders at adolescent boys. Adolescent boys can't fight back physically or verbally -- they obey adults even when the adults' orders are suspect, and experience fear and shame in the presence of angry adults. What kind of person, exactly, wants to lord it over young boys, screaming obscenities at them, ordering punishment, denigrating them -- the most hateful language I've ever heard has been from youth and high school football coaches screaming at players -- then demanding that they sprint until they vomit or collapse in pain?
I think you know what kind of person, and too many of that kind have become football coaches.
Abusive coaches are rare in the NFL, for two reasons. First, abuse coaching doesn't work -- denigrating and punishing players doesn't win games. Second, NFL players are men and won't sit idly by taking abusive behavior. They will run up hills if told to; they know the coach must make them run up hills. But can you imagine an NFL player standing in a shed for three hours because the coach said so? Abusive coaches become common in the college ranks, because there, scholarship power and booster influence lets them get away with abusive behavior. And such coaches are way too common in the high school ranks.
In recent years, many youth football leagues have worked to get rid of the kind of men who scream at young boys. The National Youth Sports Coaches Association has made the watch against abusive coaches a point of emphasis, and has done a good job. But many state or county high school sports associations don't guard against abusive behavior. Most require that high school football coaches pass a criminal background check -- but otherwise, if coaches want to be little tyrants whose every other word is obscene, who scream at boys that they are losers and failures, there's no cross-check against that. Many state and county high school sports associations don't even require that football coaches demonstrate knowledge of heat-stroke symptoms or how to handle concussions.
At the high school level this is most disturbing, because football (and all other) coaches are, fundamentally, guardians of children. Recently, a Kentucky high school football coach who imposed punishment drills in 94-degree heat was acquitted of criminal charges after a 15-year-old died of heat stroke. The jury determined that the coach did not commit a crime. But a 15-year-old is a child. After the Kentucky death, Grant Teaff, director of the American Football Coaches Association, said, "This case serves as a reminder to all of us that player safety should be of paramount concern to coaches in every sport." But many states have no cross-check on whether football coaches actually are treating player safety as paramount. This summer, a 16-year-old died of heat stroke following conditioning drills at a high school not far from my kids' school. Heat stroke deaths are 100 percent preventable. A high school football coach is an adult responsible for the welfare of children. When a child dies from a preventable condition while under an adult's supervision, the adult has failed in an awful way. When a child dies after an adult screams at him to run more, society ought to be deeply disturbed.
NFL and college football players are legally adults. They must accept some responsibility for their own risk-taking decisions, and some of the blame if they fail to walk away from an abusive coach. Children placed in the care of coaches are another matter. Though, of course, any 15-year-old could say "the heck with you" to an abusive coach and walk away, we know as a practical matter this won't happen -- the onus is on the adult. The age-of-consent concept does not apply just to sexuality; there are a broad range of actions that children cannot, legally, consent to until a certain age. Age-of-consent for the sort of thing that happens at a football practice varies from 16 to 18 years old, depending on the state. In Kentucky, it's 16 -- that means the 15-year-old who died in Kentucky could not have granted his consent to the drills he participated in; his parent/guardian would have had to give consent. Most boys at high school football practices are under the legal age of consent, which is why parents or guardians must sign something to let them play. But forget the legalities."
When a high school football coach screams obscenities at a player, he's screaming at a child. All too often, football coaches who scream abuse and demand punishment aren't just being bad coaches or vile individuals. They're abusing children.
Society needs to begin to grapple with this issue -- perhaps the Leach case can be a starting point. Football coaches need to be disciplinarians, but there's a huge difference between being tough and being a tyrant. Good coaches are demanding yet caring -- this is not a contradiction. Too often, abusive coaches get away with things because the college's or community's assumption is, "No one can question the football coach." That assumption needs to change.
First step: Mandatory coach training in symptom recognition for heat stroke and concussions. It's astonishing this is not already universal. Second step: Colleges require a neutral monitor present at practice, state high school associations require a parent or teacher present at practice. Good football coaches never object to monitors -- some even encourage parents to attend practice. Third step: Mandate use of professional society safety guidelines such as this one, especially guidelines regarding young people and concussions and heat -- teens are more prone to concussions and heat illness than adults -- and then make coaches who violate the guidelines legally liable. That will change coaching behavior mucho fast.
Buck-Buck-Brawckkkkkkk: With Baltimore leading 21-13 with three minutes remaining in the fourth quarter, Oakland punted and, needless to say, never touched the ball again. Who cares if it was fourth-and-10 -- it's the final three minutes of your season, you are 5-10 and going nowhere. Try to win the last game for your home crowd!
Buck-Buck-Brawckkkkkkk Low Point Of The NFL Season: Trailing 7-3, the St. Louis Rams faced fourth-and-2 on the San Francisco 11-yard line in the fourth quarter, and kicked a field goal. You're 1-14, you're playing at home in front of your long-suffering fans. Why aren't you trying to win? And now you are 1-15.
Sweet High School Play Of The Week: The Jets surprised the Bengals by putting utility man Brad Smith at quarterback on third-and-7 on their opening possession Sunday night. The Bengals were in a pass defense -- Smith simply ran right behind a great pull block by undrafted guard Brandon Moore and gained 57 yards to the visitors' 1-yard line, setting the tone for what would become a 37-0 walkover. Several times later in the contest, Smith simply lined up under center -- not a Wildcat set, a conventional set, but with a runner rather than a passer at quarterback. Most NFL rushes are 10-on-11 as the quarterback stands and watches; when the quarterback is the rusher, the play is 11-on-11. Leading 10-0, Jersey/B faced second-and-11 on the Cincinnati 32-yard line. Smith lined up under center and then executed a high-school-style option run, veering wide, faking to the pitch man and then "pulling the ball down" -- running it himself, in high school argot. The result? A touchdown, and the rout was on. Attention all students of Jersey Jets High School, there will be a pep rally in the gym before the team leaves for its playoff game this Saturday.
As for the Bengals, they've complained all season about not being in a prime-time game -- then, given the chance, they stunk up the joint. When the Cincinnati starters left in the third quarter, Jersey/B led 30-0 and the Bengals had 16 net yards and one first down (and that was by penalty). With the Jets leading 17-0, the Bengals faced third-and-1 and went shotgun spread -- incompletion, punt, game over. The Bengals and Jets share traditionalist philosophies -- power running, defense-oriented -- yet the Bengals couldn't power-run even in short-yardage situations at Jersey/B. Cincinnati closed the season with three losses in its final four outings. Early in the season, the Bengals were beating teams that ultimately made the playoffs (Green Bay, Baltimore twice); lately, their only wins are over the likes of Detroit, Cleveland and Kansas City. Cincinnati's best hope is that the Jets' win on Sunday night was so extreme, Jersey/B's players will enter the playoff matchup overconfident, while the Bengals' players are angry.
So long to that big place in the swamp, which the league called Giants Stadium when Jersey/A played there and Meadowlands Stadium when Jersey/B was hosting. The new facility for next year may end up being called Cost Overrun Field.
If There Really Are 12,775 Women Who Slept with Warren Beatty, How Come the Author had Such Trouble Locating Any to Interview? A Warren Beatty biography out this week asserts the star had sex with an absurdly hyper-specific 12,775 women. The book asserts Beatty had his first intimate encounter at age 20, then became monogamous when he married at age 55. If, just for the sake of argument, that's a span of exactly 35 years in between, that's 365 different women per year -- a different lover nearly every day for those 35 years. Even if Beatty was indeed the world's most alluring man, this assertion is hard to believe. (Beatty's attorney, Bertram Fields, has publicly slammed the book.)
Boeings Can't Land in Cuba Because Progress Is Illegal There: Aeroflot, the Russian airline, is in the process of switching to Boeing and Airbus jetliners. Aeroflot is coming into the modern era in other ways -- its Web site looks slightly different than it might have under Communism. Aeroflot for decades employed Ilyushin airliners, which lack the quality of Airbus and Boeing products. The airline will retain five Ilyushin-96 jetliners, for use exclusively on its Moscow-Havana and Moscow-Hanoi routes. Communism nostalgia flights! Perhaps on these routes, there will be no food service, the flight attendants will be KGB, planes will never run on time and passengers will nervously watch bolts rattling off the wings. Just like in the old days!
Unwanted Players of the Week: Undrafted Jamie Silva, a backup safety for Indianapolis, lost his helmet on a play at Buffalo -- yet still hustled downfield and made the tackle. Undrafted Fred Jackson of Buffalo, out of Division III Coe College, who played for the Sioux City Bandits when no NFL team wanted him, rushed for 1,062 yards on the season. Jackson has kept heavily hyped tailback Marshawn Lynch, a high first-round draft choice with a huge contract, on the sideline much of the season.
Buffalo note: The Bills completed their third consecutive sold-out season. That's 73,967 tickets sold per game for three years despite a weak western New York economy and a Bills club that was 20-28 in that span. Jacksonville and San Diego can only dream of having local support as strong as is enjoyed by the Bills.
Normal-Sized Human Being Player of the Week: Tennessee's Chris Johnson -- who is 5-foot-11, 200 pounds -- set the all-time record with 2,433 total yards from scrimmage. Plus, he had a 62-yard touchdown run called back. Gerald McRath of the Flaming Thumbtacks iced the finale against Seattle with an interception with about one minute remaining. He could have run, maybe for a touchdown, but did the sportsmanlike thing and simply "got on the ground" and cradled the ball.
Didn't You Used to Be the Giants? Just two years short of winning the Super Bowl, Jersey/A wheezed out of the 2009 season with two consecutive losses by a combined 85-16.
Fortune Favors the Bold! TMQ's favorite bowl is the Humanitarian Bowl -- plastic-clad warriors slam into each other in the name of peace and goodwill, and it's played on the blue turf at Boise State to boot. The bowl has had several sponsors and currently is the Roady's Humanitarian Bowl. This year's was hard to top, a 43-42 Idaho win over Bowling Green in which 15 points were scored in the final 32 seconds.
Game tied at 34, Idaho simply left uncovered -- no one at all guarded him -- college football's No. 1 receiver, Freddie Barnes, who caught a 51-yard touchdown pass: his 155th reception of the season. A guy has 154 receptions at the snap and no one covered him -- that's some coverage breakdown. Then Idaho completed a 50-yard pass, followed by a touchdown pass to a guy with no previous receptions in the game. Now Bowling Green leads 42-41 -- an Idaho singleton kick sends the game to overtime, and a deuce wins the contest. You know what TMQ would do! Announcers called it a "huge gamble" when Idaho coach Robb Akey went for the win. But actually it was playing the percentages -- going to overtime is at best a 50/50 proposition, whereas one gain of 3 yards means victory. Go win the game! The play was sweet, too, with plenty of misdirection, which is essential on goal-line downs. A shift turned an apparent strong-left formation into a tight end and tight wide receiver on the right; then a second tight end came in motion right; the tailback ran into the right flat waving for the ball, causing the safety to come up; two of the three receivers on the right cut left, the third started right and then spun back left, and was unguarded when the conversion pass arrived. The play is here.
Tactics Note: Bowling Green rushed only two on the play, with four seconds remaining, that became the 16-yard touchdown to bring Idaho within one. Greg DiAntonio of Wappingers Falls, N.Y., further notes, "In the third quarter, Bowling Green had fourth-and-inches from their own 36 and punted. Not only did Idaho score a touchdown after the punt but it only took them three plays to cross the Bowling Green 36, where the ball would have been if they'd gone for it and missed." On the night, Bowling Green averaged 7.5 yards per offensive snap. Had they gone for it on fourth-and-inches, the final result might have been very different. But the football gods were appeased: The team that punted in a pressure situation lost while the team that went for it at the end won. Boldness note: Leading 34-31 in the Alamo Bowl and taking possession with five minutes remaining, Texas Tech went for it on fourth-and-5 and then on fourth-and-4 on a game-icing drive.
Outer-Space Cartoon Says Americans Are the Bad Guys: "Millions for defense, not a sixpence for tribute," Charles Cotesworth Pinckney, once a delegate to the Constitutional Convention, said in 1796. "Millions for special effects, not a Starbucks gift card for writing," might be the motto of modern Hollywood, at least if "Avatar" is the exemplar. "Avatar" should have been marketed as a cartoon and best animated feature of 2009. The special effects were great -- though yours truly increasingly finds computer-drawn special effects boring, since they are so obviously fake. The script was as dull and predictable as the special effects were flashy. Maybe the dialogue sounded better in Na'vi.
Hardly anything was explained -- so let's start with why the whole plot was set in motion in the first place. Sinister humans are bent on removing peace-loving blue aliens from a point on Pandora above some minerals the sinister humans want to strip-mine; the peace-loving natives won't move because the place is sacred ground. Reader Bryan Law of Independence, Ohio, notes: "Even today, horizontal drilling means you don't have to destroy the surface above a resource to obtain it. So why wasn't the problem on Pandora solved by horizontal drilling? Don't tell me that 150 years from now, humanity has become capable of interstellar travel, yet forgotten a basic mining technique."
The mineral is an anti-gravity substance that floats. Midway through the movie, we learn there are entire mountains of it floating above Pandora. So why not mine the floating mountains, where no Pandorans live, rather than go to war with the natives? The clichéd super-heartless corporation that wants the mineral is depicted as obsessed by profit. War is a lot more expensive than mining! If profit is what motivates the corporation, war is the last thing it would want.
Because hardly anything in the movie is explained, we never find out what nation or organization has built a huge base on Pandora, then brought along an armada of combat aircraft. The Earth characters all look, act and talk like Americans -- in fact, slang hasn't changed in 150 years! But does this project have some kind of government approval, or is it an interplanetary criminal enterprise? It's hard to believe that 150 years from now, humanity's first interaction with another sentient species would be conducted without any public officials present, but that's what is depicted.
And who are the gun-toting fatigue-clad personnel commanded by the ultra-evil Colonel Quaritch -- are they regular military, mercenaries, private security contractors? Audiences never find out. They're just a bunch of trigger-happy killers who want to slaughter intelligent beings, and all of them but one do exactly what Colonel Quaritch says, even once it's clear Quaritch is insane. The colonel must work for somebody -- for the Pentagon, some government agency, for the corporation. So why isn't he subject to supervision? No organization would entrust a project costing trillions of dollars -- a town-sized facility has been built five light-years away -- to a single individual with unchecked power. You'd worry that the single individual would commit some huge blunder that wiped out your trillion-dollar investment, which ends up being exactly what happens. I found the colonel with absolute authority a lot more unrealistic than the floating mountains.
Then there's director James Cameron's view of military personnel. If I were a military man or woman, I would find "Avatar" insulting. With one exception, the helicopter pilot played by Michelle Rodriguez -- her character is twice referred to as a Marine, suggesting the military personnel are regular military, not mercenaries -- all the people in fatigues are brainless sadists. They want to kill, kill, kill the innocent. They can't wait to begin the next atrocity. It's true that the U.S. military has conducted atrocities, in Vietnam and during the Plains Indians wars. But slaughter of the innocent is rare in U.S. military annals. In "Avatar," it's the norm. The bloodthirsty military personnel readily comply with the colonel's orders to gun down natives. No one questions him -- though in martial law, a soldier not only may but must refuse an illegal order. Plus the military personnel are depicted as such utter morons -- not a brain in any of their heads -- that none notice the TOTALLY OBVIOUS detail that Pandora's unusual biology will be worth more than its minerals. Yes, movies traffic in absurd super-simplifications. But we're supposed to accept that of the deployment of several hundred, every soldier save one is a low-IQ cold-blooded murderer.
What does "Avatar" build up to? Watching the invading soldiers -- most of whom happen to be former American military personnel -- die is the big cathartic ending of the flick. Extended sequences show Americans being graphically slaughtered in the natives' counterattack. The deaths of aliens are depicted as heartbreaking tragedies, while the deaths of American security forces are depicted as a whooping good time. In Cameron's "Aliens," "The Abyss" and his television show "Dark Angel," U.S. military personnel are either the bad guys or complete idiots, often shown graphically slaughtered. Cameron is hardly the only commercial-film director to present watching evil U.S. soldiers slaughtered as popcorn-chomping suburban shopping mall fun: in the second "X-Men" flick, U.S. soldiers are the bad guys and graphically killed off. Films that criticize the military for its faults are one thing: When did watching depictions of U.S. soldiers dying become a form of fun?
"Mr. Chairman, I Will Now Drone Monotonously, Reading This Statement the Lobbyists Wrote for Me": With the economy in poor shape, climate change threatening the world and repression in the streets of Tehran, in July the United States girded itself to hold a hearing complaining about the BCS system. The BCS does not produce a true champion -- only a playoff bracket could do that. But if most Division I football-factory colleges would rather have bowls and bowl traditions than a true champion, and repeatedly express that sentiment by endorsing the BCS, why should Congress care? Here is TMQ's argument that the BCS system, though clearly annoying, otherwise is not as bad as commonly assumed.
In assailing the BCS the Senate did not, mind you, intimate in any form that it would take any kind of action, such as legislation to break the contracts that sustain the BCS. Talk, not action, is the Senate's obsession. To mollify various donor groups and attain air time for senators, taxpayer money funded a meaningless hearing. Click on the webcast to hear Sen. Herb Kohl of Wisconsin droning on, in monotone, reading a for-the-record statement defending the BCS. What you don't see on the Webcast is that immediately after reading the statement, Kohl leaves the room and skips the hearing -- some search for truth! Sen. Orrin Hatch of Utah stuck around to complain about the BCS. All you need to know is that the University of Utah is a BCS outcast, while the University of Wisconsin is a BCS insider.
Buck-Buck-Brawckkkkkkk (Bowl Edition): Trailing Virginia Tech 27-14, Tennessee faced third-and-24 with 10 minutes remaining. Vols coach Lane "Hey Mom, I Got My Learner's Permit" Kiffin called a sweep to improve field position for a punt, then punted; TMQ wrote the words "game over" in his notebook. So it's third-and-24 -- passively give the ball back here and the contest is over! Kiffin had quit on the game, and was hoping to contain the margin of defeat. Seeing their coach's example, Tennessee quit, and the final was 37-14.
Newspapers -- To Survive, Ignite Corporate Controversies That Require Image Advertising: Health care reform, greenhouse gas regulation -- issues like this are vexing and complex. But they're bonanzas for the media! The consulting group TNS Media Intelligence estimates that health insurers alone spent $200 million in television and newspaper advertising in 2009, opposing various aspects of reform. Overall, TNS thinks, about $920 million was spent in 2009 on political and interest-group advertising in television, radio, print and Internet media. And 2009 was not a federal election year! TNS estimates $20 million has already been spent on advertising designed to influence 2010 election races involving senators and representatives who favor health care reform. Here is TNS' blog that breaks down advertising by political interest groups.
Minor corporate controversies often result in higher ad revenues for newspapers and television -- the food fight last week between Time Warner and Fox was conducted using full-page ads in newspapers, and such ads are expensive. If the news media are in money trouble after a year in which they received nearly $1 billion in advertising income from political and corporate lobbyists, imagine how much trouble newspapers would be in if everything in the country was fine!
Concussion Update: It is not conclusively proven that the Riddell Speed, Schutt Ion or Xenith helmets reduce concussion likelihood -- controlled studies are lacking. But most anecdotal evidence points toward this conclusion. Reader Josh Galanter of Burlingame, Calif., notes this article reporting that a high percentage of Harvard players, including Harvard alums Matt Birk of the Baltimore Ravens and Ryan Fitzpatrick of the Buffalo Bills, have switched to the Xenith. Price is a concern at the high school level, but not in the NFL -- if the NFL's Harvard contingent is switching to advanced-design helmets, maybe that tells you something.
More Proof of the Decline of Western Civilization: Presented without comment.
Disclaimer of the Week: Reader Andrew McDowell notes that in order to use iTunes, you must agree not only not to violate copyright laws but "You also agree that you will not use these products for any purposes prohibited by United States law, including, without limitation, the development, design, manufacture or production of nuclear, missiles, or chemical or biological weapons."
Reader Comments: One of my pet causes is that NASA wastes billions of dollars annually on white-elephant programs that benefit only NASA staffers and contractors, yet won't lift a finger about an actual space issue -- asteroid strikes. Eric Bilinski of Fort Wayne, Ind., notes the Russian space agency is contemplating a mission to test changing the course of an asteroid. The rock in question is extremely unlikely to strike Earth, making it a good choice for testing, and could not approach Earth until 2036. Bilinski writes, "File that under Armageddon Creep."
Another pet cause is public officials, often minor officials, surrounded by taxpayer-funded bodyguards not for any real need, just to make the official seem important. This doesn't always happen. Rogers Hawley of a California city whose name I'll skip writes, "Thought you'd like to know I saw CIA Director Leon Panetta in our local grocery store a few months ago, doing his own shopping. I looked for men in black with earpieces to no avail. He was there without any kind of security." Panetta, when he was White House chief of staff, cared about limiting the federal deficit!
If only governors cared about state deficits. Many readers, including Julie Bates of Manhattan, noted this New York Post story reporting New York Gov. David Paterson has a Roman-legion-sized personal security detail of 200 state troopers -- more troopers than are posted on all of Long Island, where 7 million New Yorkers live. The governor's security detail was already ultra-bloated at 150 when Paterson inherited the governorship; he added another 50 because he likes to travel in large caravans of multiple SUVs with sirens and flashing lights, as if he were a visiting head of state. The Post story reports, "'The governor wants to have an entourage wherever he goes because he thinks it makes him look more gubernatorial, it helps him politically,'" contended a senior official with firsthand knowledge of the situation." New York's budget is a mess, and Paterson has been demanding that federal taxpayers bail out the state. But as for himself, he insists on being surrounded by expensive waste.
I contend that big-college football and men's basketball coaches do not care about academics because they have no financial incentive to do so: They are rewarded only for wins. Why not, I've said, change the incentive structure by adding graduation rates to the BCS ranking and academics-based bonuses to coaches' contracts? Jake Schmidt of the Huffington Post notes that as part of the legal filings in the Mike Leach mess at Texas Tech, his contract became public: "In section 3.C.4, covering supplemental compensation, Texas Tech agreed to pay $25,000 if his football team achieves a 65 percent graduation rate. Texas Tech under Leach is relatively high in graduation rates for football-factory schools, high enough to win Leach his bonus -- so, this incentive worked. But the academics bonus also turns out to be the smallest one in his contract. Leach gets an extra $100,000 if the Red Raiders win eight conference games, an extra $250,000 for winning the national championship. Thus if 'put your money where your mouth is' reveals Texas Tech priorities, the school cares four times as much about a winning season, and 10 times as much about a national championship, as it does about academics."
I said that since New Year's Day must fall on Jan. 1, Christmas should be moved to March to space out holidays better. Turns out New Year's Day itself has been moved. Scott of New York City writes, "One of the supposed origins of April Fools Day is that when King Charles IX of France changed the first day of the year from April 1 to January 1, some of his subjects continued using the old system. Those that still showed up to celebrate on April 1st were called April Fools. So says Wikipedia. Move New Year's back to April 1st. Then, anyone who shows up to celebrate on Jan 1st will be deemed January Fools."
I noted that lots of robotic and drone weapons are in the works. Dan Maiorano of Howell, N.J., writes, "Has anyone else noticed how disturbingly similar the police robot helicopter you showed is to the Empire's droid that found the rebel base on Hoth?"
Finally, every year around Christmastime, I marvel that the universe is perhaps 14 billion years old, yet stars are still forming. Construction of the cosmos is not yet complete -- who can say what the cosmic enterprise may hold in store? Jeremy Tinker of Oakland, Calif., writes that the astronomer Piero Madau of the University California at Santa Cruz has plotted what is known about rates of star formation -- there's a lot of speculation involved -- and finds that today, only about 10 percent as many new stars are forming as when the universe was half its present age. His trend line seems to suggest that a few billion years from now -- an unfathomable amount of time to us, but not to the universe -- new-star formation will have nearly stopped, then when the universe approaches roughly twice its present age, the population of bright, warm stars like our sun will begin an irrevocable decline.
I have placed this information into my predictions file, and will leave a note about the matter in my effects. If, once the cosmos is twice its present age, there are still plenty of young stars, a TMQ descendant will write a snarky letter to the dean at UCSC: "Dear Dean, 14 billion years ago, an astronomer at your supposedly respectable institution predicted ..."
Tebow Watch: Draftniks including Mel Kiper and Todd McShay have been saying all season that Tim Tebow won't be a first-round selection: TMQ has been saying he will. That 482 yards passing against Cincinnati in the Sugar Bowl probably earned Tebow an extra $3 million in bonus money, and though Urban Meyer kept the Florida starters on the field longer than needed, it was clear he was trying to prove the Tebow skeptics wrong by letting him have a memorable night.
You had to feel for the Cincinnati players. First weasel coach Brian Kelly walks out on them on the eve of the school's biggest-ever bowl appearance -- please, for your personal safety, do not stand between Kelly and a wad of cash. Then assistant weasel Jeff Quinn, who said he would coach the Sugar Bowl in Kelly's stead, also accepted another job a few days before the contest. Why didn't Quinn have the dignity to leave and hand the reigns so someone who wanted to coach the Bearcats? Cincinnati was down 23-0 with three minutes remaining in the second quarter, facing fourth-and-10 from the Florida 29; if there was to be hope of victory, Cincinnati had to go for it there. Quinn sent in the field goal team -- he knew he was leaving in the morning, and just wanted to be sure he could say he was not shut out. It was 30-3 at halftime. The coach had quit on the game, so why shouldn't the players quit? After scoring to make it Florida 37, Cincinnati 9 near the end of the third quarter, Quinn went for one, then did not order an onside kick. Down 44-10, Quinn sent in the punt team on the final play of the third quarter; after Cincinnati made it 51-23 with four minutes remaining, Quinn ordered a singleton PAT, then kicked away. What did the Cincinnati players do to deserve not one but two weasel coaches?
Next Week: Fourteen billion years from now, a TMQ descendant complains that the NFL refuses to put Sunday Ticket on subspace shareware.
In addition to writing Tuesday Morning Quarterback for Page 2, Gregg Easterbrook is the author of the new book "Sonic Boom," and six other books. He is also a contributing editor for The New Republic, The Atlantic Monthly and The Washington Monthly. His Web site can be found here.