Commentary
Should game outcomes be reversed?
Umpire Jim Joyce admitted he blew the call that would have given Tigers pitcher Armando Galarraga a perfect game -- but the outcome wasn't reversed. Should a sports outcome ever be reversed?
Across sports and leagues, the standard is: never. Tuesday Morning Quarterback thinks sports outcomes should be reversed, in one instance only: when an incorrect call occurs on the last play and a correct call would have given the victory to the other team.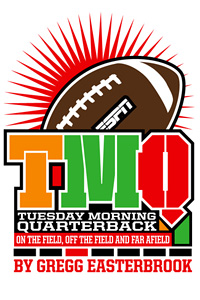 Whether to reverse the outcome has plagued sports theorists for years. In a December 1998 Seahawks-Jets game, officials signaled touchdown when Vinny Testaverde of the Jets clearly was stopped on fourth down at the Seattle 1 with 20 seconds remaining, giving Jersey/B the victory, while the loss helped keep the Blue Men Group out of the playoffs. In 2002, the Lakers squeaked by the Kings in Game 6 of the NBA's Western Conference finals when Los Angeles was awarded a hard-to-believe 27 free throws in the fourth quarter, causing Michael Wilbon to write, "I have never seen officiating in a game of consequence as bad." In 1998, the Bills were called for pass interference on a desperation Hail Mary by New England -- the NFL later admitted there had been no pass interference -- giving the Flying Elvii a final snap on the Buffalo 1, and New England won. In 2003, when the Giants botched a field goal attempt as the clock expired in a playoff game at San Francisco, officials failed to call a penalty against the 49ers -- the league later acknowledged that was wrong, too -- depriving Jersey/A of one more snap. Just this summer, an official admitted two fourth-quarter botched calls against Seattle in the Steelers-Seahawks Super Bowl, won by Pittsburgh.
When there are drastic officiating errors, why isn't the outcome reversed?
In the case of Galarraga, Detroit won anyway, so the only issue was whether a perfect game occurred. Because the standard in sports is that nothing can change once officials signal the game concluded, MLB did not correct the Joyce call. This instance was a relatively easy test case for reversing an outcome, since the final score would not have changed. Yet no reversal.
There are obvious reasons why leagues, from Pop Warner on up, dread reversing outcomes. No one wants every close sports event to be followed by a second contest of angry lobbying over changing or preserving the result. Commissioners from Pop Warner on up don't want to be in the position of taking away a victory from a team that thought it had won.
But isn't getting the outcome right what matters? If everybody knows the right outcome is a Galarraga perfect game, why not bring about the right outcome?
The problem is that a bad call or calls alone can't be grounds for reversal of outcome, since it's impossible to know how the game would have unfolded later if the calls had been correct.
Consider the two disputed calls against Seattle in the Seahawks-Steelers Super Bowl. Had those calls been correct, Pittsburgh might have gone on to win regardless. There also were two arguable calls that went Seattle's way -- would those be reversed, too? It sucked for Seattle that two bad fourth-quarter calls occurred (and that the zebras failed to impose the time-honored, corrective, makeup calls). But in that case, the only alternative would have been to replay the entire game.
Usually, even when a late-game call is botched, it's impossible to be sure who would have won had the call been correct. A correct call in the Giants-Niners playoff, for instance, would have given Jersey/A one untimed down -- almost surely another field goal attempt, and maybe the Giants would have missed again. A correct call in the Seahawks-Jets game would have given Seattle possession on its 1 with 20 seconds remaining. Odds are Seattle would have triumphed, but what if the Seahawks fumbled the final snap or took a deliberate safety? Even if only 20 seconds remained, you can't be sure who would have won.
Thus TMQ's belief that outcomes can be reversed in only one instance: bad call on the last play.
In this case, you're sure who would have won had the final call been correct. In the 1998 Patriots-Bills game, without the bad call, the game would have ended; the clock expired while the Hail Mary was in the air. And in the case of the Tigers' perfect game that wasn't, since correcting the call would have meant game over, baseball should have reversed the official's mistake.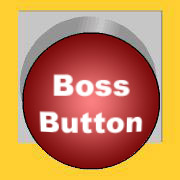 If you know of any actual instance in which a game outcome was reversed -- high school and up, no youth leagues, please -- note it with specifics (ideally with a link to a supporting article) and e-mail it to TMQ_ESPN@yahoo.com. Include your hometown if you hope to be quoted. Here's the only instance I could find of reversal: A high basketball commissioner in California reversed an outcome in which officials awarded a 17-point play to the trailing team with 12 seconds remaining. You can watch the 17-point play here. However, this wasn't a candidate for reversal by my metric, since had the ruling been correct, there still would have been 12 seconds remaining in a five-point contest. A five-point lead isn't insurmountable at that point.
As for Tuesday Morning Quarterback, I'm back and I'm bad! Well, I'm back. What follows is my annual review of offseason nuttiness.
Same Thing With Lindsay Lohan; She Just Hates Media Attention: Brett Favre "avoids the media as much as he possibly can" -- Steve Mariucci to ESPN 1000 radio in Chicago.
How Postmodern: The CEO of Hewlett-Packard was forced to resign amidst a sex scandal that did not involve any sex.
New York Being in New Jersey Seems Accurate by Comparison: In the NCAA men's basketball tournament, Milwaukee and Buffalo played host to West Regional games. Spokane, Wash., played host to Midwest Regional games. San Jose, Calif., played host to East Regional games
Geese Replace Pigeons as Rats of the Air: Remember the 1996 children's movie "Fly Away Home," depicting a super-elaborate effort to save 10 Canadian geese?
Beware Tofu and Carrot Juice, Too: People were sickened by consuming organic alfalfa sprouts.
"Later On, We'll Conspire ..." On Feb. 26, the ice skating rink in Prospect Park in Brooklyn, N.Y., was closed -- because of snow.
Al and Tipper Should Have Used an Hour-Long ESPN Special to Make Their Announcement: Deciding to divorce, Al and Tipper Gore released -- via e-mail -- a statement calling the split a "mutually supportive decision that we have made together." Dear, I am supporting you by leaving you. Now Al can fulfill his furtive desire to listen to rap music with dirty lyrics, while Tipper has her revenge by leaving the engine running on her SUV. My advice to couples hoping for a long marriage: Don't make out on national television. These two did, at the Democratic National Convention in 2000, and look where it got them.
In retrospect, could that nationally televised kiss have been more evidence that everything about Al Gore is phony? When Sandra Bullock and Scarlett Johansson played tongue hockey at the MTV Movie Awards, their mega-smooch was obviously done for publicity; they didn't claim to be in love. Al, on the other hand, wanted us to believe his feelings for Tipper were genuine.
TMQ Wants This Team Renamed the Washington Insiders: Nationals fans complained bitterly that Stephen Strasburg was not chosen for the All-Star Game. On the day of the selection, Strasburg had appeared in a career total of six MLB games.
I Am Not Making This Up, No. 1: Governor Faces New Pressure from Ethics Panel Finding on Yankees Tickets -- actual offseason headline in The New York Times.
I Am Not Making This Up, No. 2: Defense Secretary Gates Calls Anti-War Mood Danger to Peace -- actual offseason headline in The New York Times.
Doesn't Anyone from Either Party Have Any Perspective? Rep. Joe Barton (R-Texas) declared that expecting BP to pay for the oil spill represents "a tragedy of the first proportion." If money subtracted from corporate profits is a "tragedy," what words are left for genuine sorrow? President Barack Obama called the spill, which killed 11 people and damaged wetlands and fisheries, "the worst environmental disaster America has ever faced." Really? Less than five years ago, at least 1,836 people were killed by Hurricane Katrina, while much of New Orleans was depopulated. The Galveston hurricane of 1900 killed about 8,000 people. Hurricane Andrew in 1992 killed 26 and did $42 billion in damage (in today's dollars). The Dust Bowl reduced millions of people to years of extreme poverty. The Mount St. Helens eruption in 1980 killed 57 people and leveled several hundred square miles of land.
That Republicans and Democrats both reflexively claim events are worse than they actually are betrays some of the least-appealing aspects of modern opinion-making. One is that pessimistic or negative interpretations are embraced by editorialists and television bookers, while bringing in historical perspective -- by almost any measure, Americans today live much better than previous generations -- is frowned upon. Politicians emphasize the most negative view, because if the general public is frightened, people will agree to more money and power for government. The two parties may employ different rhetoric, but both want money and power.
Here, Kate Kelland of Reuters reports that since oil biodegrades in water and sunlight, it might have been better to do nothing with the spilled crude, rather than burn what was on the surface while tossing huge volumes of toxic "dispersants" into the Gulf of Mexico. After all, oil leaks into oceans naturally, and goes away on its own. A sense of perspective would have led political and media leaders to say, "This spill is a big problem but wait-and-see may be preferable to panicky responses." Instead, the panicky response -- burning and use of toxic chemicals -- was endorsed, since the spill was the worst calamity in the history of the known universe!
This Really Must Be the 21st Century: Dawn dishwater detergent did product placement with oil spill birds.
BOEMRE to the Rescue: After the spill, Interior Secretary Ken Salazar changed the name of the Minerals Management Service to the unpronounceable Bureau of Ocean Energy Management, Regulation and Enforcement. Replacing one agency with three is a classic government response -- the bureaucracy failed, so let's have more bureaucracy!
Public Employees for Environmental Responsibility was first to discover that BP's regulatory plan for Deepwater Horizon was padded with page after page of meaningless drivel, including discussion of protecting walruses, which are not found in the Gulf of Mexico. Walruses live in cold climes and are indigenous to places like the Beaufort Sea above Alaska and the Svalbard archipelago off Norway. Apparently none of the highly paid employees of the Department of the Interior, which boasts about its intimate awareness of our natural heritage, knew this basic wildlife fact.
News organizations then noted that ExxonMobil, Shell and others seeking Gulf of Mexico drilling permits filed regulatory documents nearly word-for-word identical to the BP gibberish, including the same nonsense about walruses. After reading those reports, it took Tuesday Morning Quarterback about 10 minutes to determine that Interior Departure approvals for the nonsense-laced drilling plans routinely contain nearly word-for-word identical responses, such as "no significant adverse impacts are expected." Let's hope oil spills aren't expected! The approvals read as though the same contractor who wrote the generic applications also wrote the generic approvals. Yet the Department of the Interior has thousands of taxpayer-funded employees who enjoy lifetime job security and lavish benefits and are doing -- what, exactly?
Do you live in Louisiana and find your livelihood harmed by the BP spill? Don't worry, help is coming! This 2008 TMQ column noted it took the Supreme Court a mere 19 years to order damages paid in the Exxon Valdez oil spill.
Professionalism in South Africa: After FIFA expelled from the stadium a group of pretty girls wearing Netherlands-orange miniskirts, that team went on to reach the World Cup final. Showing that just as the football gods smile on teams with scantily clad cheer-babes, the soccer gods smile on miniskirts!
Cold Coach = Victory: Reader Jerrod Ewing of Columbia, S.C., notes that when the United States lost to Ghana in the World Cup, U.S. coach Bob Bradley wore a ski parka, though the temperature in Rustenberg, South Africa, was 52 degrees Fahrenheit. Ghana coach Milovan Rajevac wore an unzipped jacket with tie. This game was over the moment the coaches arrived at the pitch!
Wacky Food of the Week: Friendly's rolled out a cheeseburger served between two grilled cheese sandwiches; it's on the lower right of this menu. This burger contains a hard-to-believe 1,500 calories -- more than two McDonald's Double Quarter Pounders. Friendly's has 32 menu items that alone contain more fat than an adult is recommended to consume in an entire day. At this restaurant, a lunch of Loaded Waffle Fries, Buffalo Chicken Supermelt and a milkshake weighs in at 3,670 calories. Doesn't Friendly's want its customers to survive to make return visits?
Seemingly everyone complains about fast food and about McDonald's, but McDonald's nutritional values actually aren't that bad compared to many "dinner house" chains. There is no burger on the McDonald's menu above 800 calories, for example.
Burger footnote: TMQ was an habitué of Five Guys long before President Obama put its cheeseburgers on the map by stopping for lunch in 2009. Five Guys has leapt from a family-owned place in Arlington, Va., just outside D.C., to an instant chain of nearly 500 stores. Can the quality stay high? Handmade rolls from a local bakery are already a thing of the past.
The D.C. area, not Southern California, continues to be a burger-innovation hotbed. At the cutting edge of burger technology is BGR -- try the Wellington, which is not named after the Chicago El stop. BGR, founded near the first Five Guys location, has as its motto, "The one burger you must have before you die." Have the burger, then die? Liebestod was plenty weird enough as a concept along these lines. President Obama, Five Guys is yesterday's news -- time to try BGR.
Two-a-Days at the Stream Are Grueling: Bethel University of Tennessee gave Jake Lawrence, Jacob Hardy and Lauren Stamps bass-fishing scholarships -- the first athletic scholarships known to be awarded for competitive piscary. "I look forward to bringing collegiate bass fishing to Bethel," said newly hired fishing coach Garry Mason. (The awards are "fractional" scholarships paying only part of the students' costs.) For its part, Bethel University of Minnesota offers a for-credit undergraduate course in fly fishing.
Clang! Clang! Clang! In Game 3 of the NBA Finals, Ray Allen, called by teammate Glen Davis "a master of the art of shooting," and Paul Pierce, who describes himself as "one of the greatest shooters in NBA history," combined to go 5-of-25 from the field. In one stretch during the Finals, Allen missed 18 consecutive 3-point attempts.
Boston led the series 3-2, then lost the last two. In those contests, big man Rasheed Wallace heave-hoed 10 3-point attempts, missing nine; had Wallace simply stayed near the basket in Game 7, a four-point Celtics loss, Boston might have won the NBA championship. Where was Doc Rivers, the Celtics' coach? The Lakers won Game 7 despite missing 16 of 20 3-point attempts and despite series MVP Kobe Bryant missing 18 of 24 field goal attempts. Just to prove it was no fluke, in the finale, the Lakers also missed 12 free throws.
"Extra Pickles, and Tessellate the Dorset": Subway announced it would "tessellate" cheese on its submarines. Before Googling that word -- do you have the slightest idea what this means?
Madoff Has Sold 50 Percent of His New Venture to Dozens of People: According to this article, Bernard Madoff is viewed as a hero by fellow inmates -- since Madoff stole more money than any other crook in history and got away with it for years, living very large. At the end of the 1968 flick "The Producers," Zero Mostel and Gene Wilder, caught and jailed, are tricking fellow prisoners into investing in a horrible musical called "Prisoners of Love." Is Madoff, right now, tricking his fellow white-collar cons into investing with him?
Very Possibly Madoff's Favorite Wine: Two of the leading sellers of rare bottles of wine were accused of marketing fakes. Key bit of evidence: They offered for sale far larger quantities of pre-war wines than are likely to still exist in the world.
TMQ in the News: Over the offseason, I gave a lecture to a group of flag-rank Navy and Marine officers. Let's hope the fact that I offered advice to senior military personnel does not cause you to flee to Canada.
During a break, I chatted with a vice admiral and asked what he thought of "Don't ask, don't tell." (Here is the sexual orientation survey the Pentagon sent in July to 400,000 service members.) His reply was revealing. He said older colleagues who had retired from duty were incredibly worked up regarding gay people in the armed forces, and his middle-aged, active-duty friends were pretty concerned, too. But when he spoke to young officers and sailors, most thought homosexuality in the military was a not a big deal -- they'd served with gays and lesbians and encountered no problems. Sounds like what's happening is a generational divide. Many older people still consider homosexuality shocking, while many younger people view it as just part of life.
One of the other conference speakers, Nicholas Burns of Harvard, has the kind of title that makes TMQ smile -- he's not a professor of diplomacy, but rather, a Professor of the Practice of Diplomacy. What is the difference between diplomacy and "the practice of diplomacy"? Just wordiness, which sounds better in Hah-vud Square.
He Didn't Say, "On Earth": Covering the Lakers-Suns series, the velour-clad Craig Sager of TNT declared, "This game is being broadcast to 214 countries." According to the United Nations, there are 192 countries.
Fan Mail from Some Flounder? How long until babe spy Anna Chapman signs to play Natasha Fatale in a big-budget remake of "Rocky & Bullwinkle"? Boris Badenov would be the role of a lifetime for Danny DeVito.
LeBron James Has Uneventful Summer: LeBron James has never won an NBA championship -- as opposed to, say, Derek Fisher, who owns five rings. What exactly are his accomplishments, beyond making money and getting media attention? Supposedly, James is unstoppable, but in the playoffs he has been stopped on an annual basis. Bruce Bowen, Robert Horry and Michael Finley: These are players who started against James the one time he reached the NBA Finals and defeated him. Horry owns seven NBA championship rings; he is a substantially more accomplished basketball player than James. Yes, James wins trophies for himself. The most tedious figures in sports are the ones who collect individual awards but never make their teammates better.
Maybe James will win a title with Miami, but TMQ is pickin' up bad vibrations about the whole stacked-Heat turn of events. ESPN.com's J.A. Adande sums up my reaction: "Everyone associated with this looks bad." If Miami wins the next NBA championship, it will seem the season was a staged stunt, like professional wrestling. If the Heat don't take the championship, James will have sacrificed public respect in return for treading water. Lakers and Celtics, BEAT MIAMI!
Once, James seemed a special person because he was loyal to Ohio, a nonglamorous place with all kinds of problems. When James made his announcement, the carefully screened little kids at the Boys & Girls Club of Greenwich, Conn., didn't clap; they groaned in unison. Even the kids knew it was the end of James as a special figure. Now James is just another spoiled pretty boy who cares only about himself. Sure, there are lots of pro athletes who care only about themselves. Why did James have to become yet another?
Decision night note: James said, "I wanted to do what was best for LeBron James and what would make him happy." Referring to yourself as "him" takes the royal "we" to an absurd new level.
Heat note: This better work for Pat Riley, as the Heat have shot their budget until 2016, and quietly gave up four first-round and two second-round draft choices in the sign-and-trades that completed the package. Miami also surrendered two "trade exceptions" (in the NBA, cap allowances can be traded). Even in a soft-cap league, the Heat will have no powder left in their keg for several years. In recent NBA history, teams that have mortgaged their caps and draft positions -- think of the Knicks -- soon regretted doing so.
New York Times Corrections on Fast Forward: During the offseason, according to its own corrections page, the nation's leading newspaper confused South Dakota with Abu Dhabi; said the Mississippi River runs through Cedar Rapids, Iowa (correct is the Cedar River, which you should be able to guess because ...); said Snoop Dogg was the coach of the disgraced Binghamton University men's basketball team (confusing Kevin Broadus with Calvin Broadus); at least twice identified a man as a woman (it's so hard to tell these days); at least twice identified a woman as a man (and getting harder all the time); confused New York State with New York City (that's a common mistake -- but in New York City?); "referred incorrectly ... to the sale of a copy of the comic book in which Superman first appeared;" said 1,000 flights per hour cross the North Atlantic, where 100 is correct (off by only one zero would be considered astonishing financial acumen at Citibank); "misidentified the home country of an abandoned lemur."
The Times referred to a nonexistent congressional Subcommittee on Commerce, Justice and Outer Space (in fairness, this sounds daffy enough to be an actual congressional subcommittee); mistook a deputy assistant secretary for an assistant secretary (surely the paper received an angry complaint from the assistant secretary's acting associate deputy chief of staff); of the anthrax letters case, said that in a DNA sequence, "the letter A represents adenine, according to the F.B.I."; erred by treating Paul McCartney as a reliable source (don't get Heather Mills started on that!); confused principal with interest (reporter responsible, would you like to be CEO of Fannie Mae?); confused dollars with euros (reporter responsible, would you like to be Minster of Finance for Greece?); said a barrel of oil contains 42,000 gallons, where 42 is correct (off by only three zeroes would be considered astonishing engineering skill at BP).
Regarding the Gulf oil spill, the Times could not tell the difference between a BP contractor and a federal regulator (isn't that how the whole mess started?); understated the extent of past oil spills by 29,000 percent (columnist responsible, would you like to be CEO of BP?); "misstated an ethnic joke" used by Ronald Reagan, which "centered on a monkey and an organ grinder, not Polish and Italian participants in a cockfight" (the joke itself, which the Times was too prissy to report, is here in Lou Cannon's biography "President Reagan: The Role of a Lifetime"); committed a factual error involving presidential impersonators; committed a factual error involving my brother Frank; "misstated the date" on which Reggie Bush attended a Tupperware party.
The Times apologized to the National Enquirer for a "serious" factual error involving a jeans model sitting on a senator's lap (at the Enquirer, factual errors regarding mega-babes are mandatory); bungled the age-old question, "Who's on first?"; left "billion" out of an article on a special-interest handout by Congress, reducing a $17 billion subsidy to $17 (reporter responsible, there is a job waiting for you on Nancy Pelosi's staff); said a $2 Kentucky Derby bet on Super Saver paid $180, where $18 was correct (Goldman Sachs was behind this somehow); left Alaska out of an estimate of the acreage of the United States (fortunately Sarah Palin does not read newspapers); confused thousands with millions and millions with billions (reporters responsible, would you like to be in charge of long-term Social Security trust fund projections?); ran the wrong winning lotto numbers (that must have caused some pleasant moments at redemption sites).
The Times left out a word in an article about the paper's On Language column, which exists to wag its finger at word errors; mistook "The Maple Leaf Forever," a regimental march, for the Canadian national anthem; said Yuma, Ariz., is 1,600 miles from the Mexican border (it's actually on the Mexican border); confused Texas with Mexico (wasn't there some sort of war on exactly that point?); referred to Zamoskvoretskaya where Serpukhovsko-Timiryazevskaya was correct; "misstated the location of Bhubaneswar;" misspelled the name of a horse breeder "who has occasionally used equine telepaths as psychic diagnosticians;" and erroneously reported the United Nations has an orchestra .
Something's Not Right Here: In the 2008 draft, Jersey/B used the sixth selection on Vernon Gholston; in the 2009 draft, Buffalo used the 11th choice on Aaron Maybin, and Denver used the 14th selection on Robert Ayers. All are hybrid defensive end/linebacker types who specialize in rushing the passer, and the three have combined for zero career sacks in the NFL. This year, Jersey/A used the 15th choice of the draft on hybrid defensive end/linebacker Jason Pierre-Paul, who specializes in rushing the passer. Pierre-Paul had just six sacks in his sole season as a major college player, finishing a distant 69th in Division I sacks. Yet in April, no team drafted Antonio Coleman of Auburn, a three-year starter who compiled 22 solo sacks in the SEC, college football's toughest conference.
Drafts can be judged three years later. TMQ has a sawbuck that says in three years, the undrafted Coleman will be a more accomplished NFL player than Pierre-Paul, Gholston, Maybin or Ayers. Also undrafted in 2010 was Blue Cooper, who bested Terrell Owens' receiving records at Tennessee-Chattanooga. I would have drafted him for his name alone.
Obviously, This Item Exists to Justify a Swimsuit Picture: Rima Fakih became the first Muslim to be named Miss USA. The pageant drew controversy for a video of the contestants in racy lingerie. On the day the video was released, the Miss USA website listed at the bottom -- I am not making this up -- "Press Junket, May 15."
Was Robert Byrd a Statesman or a Hack? History will judge whether Robert Byrd, who died after a record 57 years in Congress, was a person of conscience or a highfalutin highwayman. His legislative record is so long, one can find examples to support either proposition. Byrd was relatively rare in that he began public life as a reactionary, then gradually became a liberal -- traffic generally flows in the opposite direction. And yes, he sure could play a fiddle. But no member of the United States Congress has ever been more obsessed with reaching into other people's pockets.
The ultimate testament to Byrd's interpretation of politics-as-pork is that, at the end of his career, he helped acquire a Coast Guard facility for his home state of West Virginia -- a landlocked state five hours' drive from the ocean. Here is the press release announcing the National Maritime Center, nestled in the rustic foothills of Martinsburg. According to the press release, the Coast Guard located a facility hundreds of miles from the nearest seawater "to improve customer service to mariners." Byrd's story seems mildly tragic: He might have been an important national leader, but instead focused on getting buildings named after himself.
With Carte Goodwin named to Byrd's seat, six of 100 current members of the United States Senate were appointed: Goodwin, Michael Bennet of Colorado, Roland Burris of Illinois, Kirsten Gillibrand of New York, Edward Kaufman of Delaware and George LeMieux of Florida. There's something not right about so many seats in this powerful institution being handed as gifts to insiders. Shouldn't the death or resignation of a senator lead to an immediate special election, with anyone holding the seat on an interim basis barred from running? That's how Massachusetts handled the passing of Edward Kennedy, and how West Virginia is handling Byrd's departure. Those aspiring to Senate membership should have to win office from scratch -- not be handed it.
"Don't Ask, Don't Embezzle" is New British Government Motto: The United Kingdom was scandalized when a resigning government minister stated he is gay. The guy was in charge of eliminating wasteful government spending, and resigned because he was caught cheating on his government expense account. Who cares if he's gay -- that's what should have been the scandal.
Two French government ministers resigned when caught cheating on their expense accounts. One spent $142,000 in taxpayer funds on a private jet so he wouldn't have to sit aboard a commercial airliner. Where did the jet fly? To Haiti, for an earthquake relief conference. Try explaining to the many thousands of Haitians living in shacks that French government officials need to spend the equivalent of 30 years' wages for a typical Haitian in order to be comfortable when flying.
The Queen of England announced she would cut her personal staff of 1,400, which includes an "official counter of swans."
EMPLOYMENT COUNSELOR: Your résumé notes you have experience as a counter of swans. We don't get a lot of calls for that.
COUNTER: An official counter of swans. I was the Queen's official counter. Unofficial swan estimates can be deceiving.
EMPLOYMENT COUNSELOR: It says here you have a master's degree in "waterfowl numeration."
COUNTER: The Queen employs only the best.
EMPLOYMENT COUNSELOR: Counting the swans -- tough job, then?
COUNTER: You have no idea.
Weasel Coach Update: Jeff Jagodzinski seemed to have entered sideline heaven when he was named head coach at Boston College, which has a fabulous football program. After just two seasons, he went behind the school's back to interview for the Jersey/B job, and as a result, in January 2009, Jagodzinski was fired. He signed on as offensive coordinator for the Tampa Bay Buccaneers, and was fired there in September 2009. Where is he now? He's coach of the Omaha Nighthawks. Surely you know what league they are in. The Nighthawks' schedule is so thrill-packed, their first game of the season is a bye.
Gore Should Have Kissed the Polar Bear: Your columnist believes scientific evidence of artificially triggered climate change is strong, though future impacts are hard to guess -- anything from minor to awful. (The new book "Hack the Planet," by science writer Eli Kintisch, is an important addition to the literature of climate change understanding.) Check this recent researchers' statement in Science magazine. I'll exempt the statement from my normal complaint about science papers with an unrealistic numbers of authors -- it's signed by 255 people! -- since it is intended as a political declaration. The statement shows there is a strong, but also mild, scientific consensus: Climate is changing in part owing to human action. That's not the doomsday view beloved on the left, nor the denier view beloved on the right, but is a reason to begin greenhouse-gas regulation.
Unfortunately, the tone of the letter is whiny: We are a science priesthood, how dare the mortals question us! And after hectoring others about "the integrity of science," it turns out the letter, published in the flagship journal of the American Association for the Advancement of Science, was illustrated with a fabricated image. Click on the polar bears at right: "The original image associated with this Letter was not a photograph but a collage. The image was selected by the editors, and it was a mistake to have used it." What was presented to readers in the printed journal was this. The fake turns out to be produced by a graphical-images service, which warns right on the sales-order page that the image is doctored. "The integrity of science," indeed.
Tip the Bellhop with a Bar of Gold: The Emirates Palace Hotel in Abu Dhabi installed, in its lobby, an ATM-like machine that sells 10-gram bars of gold. "Five kilograms of pure edible gold is used per year for decoration, mainly on deserts," the hotel adds of itself. In the Middle East and the Subcontinent, eating thin flakes of gold is considered good for the heart -- obviously a practice only of the rich -- though the human body cannot digest gold.
The Curse Lives: The Sports Illustrated issue received by subscribers on May 13 featured the Cleveland Cavaliers on the cover. That night Cleveland, a heavy favorite, was eliminated from the playoffs.
Collectors Rushed to Buy: Utah issued a commemorative coin to corrections staff members involved in the firing-squad execution of a murderer.
Bad Sign for NFL Labor Talks: The NFL has hired Bob Batterman -- the NHL's labor counsel for its 2004-05 lost season -- as a labor adviser. Bringing in Batterman is a way implicitly to threaten the NFLPA with an entire year of lost wages. A mad-dog type, Batterman says this about himself (grammatical error in the original): "Bob's strategic insights and organizational skills are often sought to assist clients and their teams of consultants and advisors navigate through the smokescreen generated by a union movement seeking to reformulate and reinvigorate itself." His cryptic reference to the Unite Here controversy means he sided with hotels trying to prevent housekeepers and cleaning crews from obtaining a living wage. This is an hombre who wants to see unions fail. What is he doing dragging down the NFL, an organization on a 17-year streak of warm labor relations? Sustaining the union is in the NFL owners' interest!
Mustangs Now Come in "Grabber Blue," But Sadly, "Legend Lime" Has Been Discontinued: Cadillac offers an exterior color called Thunder Gray Chromaflair. Thunder is a sound -- it is thunderclouds that are gray. Besides, why would you want your car to remind you of bad weather?
Globalization Washes Up on Shore: The Deepwater Horizon oil rig -- leased by a British company from a Swiss firm and operated by an American subcontractor -- was flagged by the Republic of the Marshall Islands, in order to avoid U.S. safety standards. The Marshall Islands -- population 62,000, capital Majuro -- took a fee for providing BP with the flag and registration documents, then outsourced all safety inspection, the Los Angeles Times reported.
"I No Longer Wish to Associate With You," Pot Tells Kettle: AIG fired Goldman Sachs as its investment adviser, saying association with Goldman brought AIG into ill repute.
Maybe General Motors Will Hire Chevrolet Chase as Spokesman: Chevrolet told its dealers and advertising to stop using the nickname Chevy. CNN reported, "The problem, said Alan Batey, vice president of sales for Chevrolet, is that in today's Internet-connected world ... use of two different names for one car brand -- Chevy and Chevrolet -- can cause confusion abroad." Maybe education levels in other nations are not as high as we'd been led to believe.
Dillon, Texas, Treated Even Worse Than Cleveland: New York Times arts columnist Mike Hale notes "Friday Night Lights" has been "the best drama on television" for four years, yet has never been nominated for the best-drama Emmy. I think he's right about the reason -- the snobs who run Hollywood just don't care about "the ordinary lives of Texans."
The "V" Aliens Can Build Enormous Faster-Than-Light Starcruisers, Yet Don't Understand Cell Phones: There's not much out there on TV for science fiction aficionados: "V" is awful, "Stargate Universe" is plodding and "Fringe" is only sorta sci-fi.
As for "V," we are asked to believe that enormous starcruisers could appear over the world's major cities and not one single person in any nation's military, intelligence community or political leadership would be the slightest bit suspicious. Four lone heroes are single-handedly holding off the aliens' bid for world domination, while constantly talking over cell phones about highly specific details of their plans. Besides being poorly written, "V" manages to be about an alien invasion yet contains no science fiction! After the first season, in which we learned encyclopedic detail about the love lives and strained family relations of characters, we don't know anything about the aliens or their society, except that they are reptiles beneath the human-being suits they wear even when no people are around.
Example of logic on "V": The leading problem faced by the protagonist, a single-mom FBI agent with a complicated love life, is that she has no proof the aliens are reptiles beneath false skin. An alien assassin tries to kill her in her home; instead she kills him. "We've got to get rid of this body," she tells a confidant. The body is the proof they've been searching for!
On "Stargate Universe," we get every space-opera cliché -- the captain goes on all the dangerous away missions, the ship is easily taken over by punching some buttons really fast on any auxiliary computer -- without the compensation of much in the way of plot, and with zero humor. Sense of humor helped make the original Kirk-Spock serials enjoyable, and made the latest Star Trek movie a hit. The first Stargate TV series had some humor. The Stargate franchise is now out of gas -- or out of naquadah -- and needs a few years off to come up with fresh ideas and rediscover humor.
When "Battlestar Galactica" was on the air, TMQ noted that the hot-babe character, played by actress Tricia Helfer, often wore a plunging cocktail dress aboard a starship. Not to attend a party: that's just what she wore. On "Stargate Universe," the series setup is that a wormhole accident hurls a group of people onto a million-year-old abandoned starship halfway across the cosmos. Through the first season, several months pass from the standpoint of the characters, and they are all wearing the same clothes -- which look crisp despite never being washed. All, that is, except for the hot-babe character, played by actress Alaina Huffman, who was in military fatigues when she arrived aboard the starcruiser but a few episodes later started wearing a plunging cocktail dress. She not only found a cocktail dress in a closet of a million-year-old abandoned starcruiser, the dress was her size!
Wikipedia says of "Stargate Universe": "The writers started drafting stories for the first season in November 2008. The United States Air Force and Marine Corps reviewed the scripts." Reviewed -- for technical accuracy about space battles in another galaxy?
"Fringe" is the only one of the three with intelligent writing, though the show is setting no records for internal continuity. "Fringe" had the nuttiest sci-fi line of the offseason. A scientist is told a parallel Earth exists. Mere seconds later he confidently declares, "The molecules of a mirror universe would have to be slightly out of sync with ours in time. But once every 24 hours, the frequency vibrations would match."
What Exactly Were No. 4, No. 5, No. 6 and No. 7 Thinking When They Agreed to Marry Him? Larry King filed for divorce for the eighth time. (Seven wives total -- he divorced one twice, just to prove the first divorce was no fluke.) Anyone could have a marriage that didn't work out, a person might even have two marriages that failed despite good faith efforts by both parties. Divorced eight times -- that is seriously creepy.
Of Course Kardashian Was Relaxed, She Hasn't Worn Clothes in Years: "When it comes to getting girls to strip for his camera, photographer Steve Wyada says Kim Kardashian has the edge over Ashley Dupre. 'Kim was relaxed right off the bat,' says the master nude portraitist, who recently shot both ladies for Playboy. Former gubernatorial service-woman Dupre, on the other hand, was 'guarded. She also wasn't too big on the dominatrix-in-the-dungeon idea at first. But I won her trust.'" Actual paragraph from the New York Daily News.
Up Next -- Tiger Woods Gives Relationship Advice: After allowing Michael Brown, the Bush Administration disaster-management official in charge of assisting New Orleans after Hurricane Katrina, to declare on-air that Barack Obama actually wanted the Gulf of Mexico oil spill, Fox News defended Brown by saying he is "an expert on botched responses."
This Week -- The Perfect Pumps to Wear When Defrauding Investors: The Wall Street Journal began publishing a fashion magazine.
Lawsuit of the Year: A subplot of my 2002 novel "The Here and Now" is a corporation making itself seem to lose a class-action lawsuit that actually serves the interests of the company. Unrealistic? Many class-action suits, especially filed in Delaware courts, allow corporations to shed liability in return for trivial payments to consumers -- while plaintiffs' attorneys receive a big fee, provided by the corporation that appears to be losing. The corporation is happy to pay the legal fee because it knows plaintiffs' counsel actually is shafting the plaintiffs.
This 2010 class-action settlement takes the cake in this category. The Internet subscription service Classmates was accused of mistreating customers. Members of the class -- that is, the people who were mistreated -- received as compensation a $2 discount to renew their subscriptions. The key sentence in the paperwork: "Defendants have agreed not to oppose Class Counsel's request to the Court for attorneys' fees up to $1.3 million, plus costs." The corporation "losing" this lawsuit couldn't have written better terms -- it pays a relatively small $1.3 million to make an entire class of litigants go away. The plaintiffs' lawyers receive a hefty fee for playing along, while customers who were mistreated get a discount for more mistreatment.
I See a Raise ... No, Wait, I See Myself Being Fired ... Professional oddity Heidi Montag fired psychic Aiden Chase as her manager. He should have known this would happen, but turns out he didn't even know it had happened. Chase told People, "I am not aware of any change in my business relationship with Heidi." For $295 a month, Chase offers "Holographic Directional Light Energy Projection ... Aiden orchestrates holograms in concert with guides and angels." He charges $1,000 a day plus expenses to focus on you, which is less than was charged by Ashley Dupre, but at least she delivered tangible services. Another celeb psychic, Dougall Fraser, invites the media to call. Wouldn't he just know if a reporter was calling, and pick up the phone as it was about to ring?
I See Big Profits ... No, Wait, I See the FBI ... Sean David Morton, who claims both the gift of prophecy and remote-viewing ability, was sued by the Securities and Exchange Commission, which alleges he swindled $6 million from investors by claiming he could foresee movements in currency markets. Why didn't he foresee getting caught? Morton still sells his Amazing Holy Tea, which is "life changing."
They Should Have Eaten Doughnuts on the Ice: Hockey Canada issued a formal apology when members of the women's Canadian national team drank beer and champagne and smoked cigars on the ice after winning the gold medal at the Vancouver Olympics. In Canada, drinking beer at hockey games is seemingly mandatory: the problem was that some team members are below the legal drinking age in British Columbia. What TMQ wants to know is how the women got beer onto the ice mere seconds after the contest concluded. Isn't the only possible explanation that the Canadian women's hockey team went into the Olympic finals with a cooler of beer at their bench?
Christmas Creep: Roberto Ruiz of Tijuana, Mexico, reports he got this offer to sign up for a Radio City "Christmas Insider" newsletter on June 22. Benjamin Schmitt of Milwaukee reports that at a Hallmark store in Milwaukee he saw, on July 6, a sign advertising Christmas ornaments, with the legend SALE BEGINS JULY 10. Lyle Beidler of Denver, Pa., writes, "On July 7, I received an e-mail from the ski resort I go to in the winter declaring, THE HOLIDAYS ARE JUST AROUND THE CORNER! They meant Christmas, not Labor Day."
Dace Campbell of Seattle reports, "On July 23, headed to the Cascade Mountains for a summer weekend, I drove past one of those ubiquitous espresso stands one finds in the Northwest. A sign said, 'HOMEMADE EGG NOG.' In 85-degree weather!" David Whitman of Taunton, Mass., reports that on July 31, his local Hallmark store not only had the Christmas ornaments on display but also had a nativity set up. The Official Wife of TMQ reports she received an advertising flier on Aug. 8 announcing a Christmas scent, Snow-Kissed Berry, goes on sale Oct. 12. That gives you two months to plan to buy something 10 weeks before Christmas! Doug Obach of Saskatoon, Saskatchewan, tops them all by reporting that on May 5, he received this notice urging him to buy tickets immediately for a Christmas concert. The Christmas concert will occur in ... November. Double creep!
Since Christmas Creep begins sooner every year, for 2010, this item may be retired before the leaves turn. Submit your examples to TMQ_ESPN@yahoo.com, including your hometown if you hope to be quoted.
The Horror, the Horror: "CEO Pay Down" -- banner headline on the front page of an April edition of the Wall Street Journal. The accompanying article reported that median CEO pay had declined 0.9 percent.
Synchronized Swimmers Complained: The U.S. Pole Dancing Federation proposed that pole dancing become an Olympic sport. Here are hard-to-believe performance highlights from the 2010 pole dance championship in New York City.
"Neither Software Glitches Nor Static Shall Stay These Couriers ..." When the United States Postal Service informed the Postal Regulatory Commission of its plan to end Saturday delivery, the announcement was sent by e-mail. Postmaster General John Potter explained that the Postal Regulatory Commission requires him to submit decisions over the Internet because electronic delivery is more convenient than the mail.
Unified Field Theory of Creep: The year's first summer movie, "Iron Man 2," opened on May 7. As noted by many readers, including Leah Tilford of Madison, Wis., the opening-week ads proclaimed, "Summer officially begins Friday!" That "official" start of summer came weeks before school ended and 45 days prior to the June solstice. This "summer" movie had already closed before the summer solstice arrived.
Jason Gibbs of Wyoming, Del., reports, "On June 19, I went to a local Toys R Us to buy a plastic pool for my kids. No kiddie pools. When I asked a sales associate if they were going to get more she said, 'Probably not since it's already the end of the season. We need to make room for the back-to-school stuff.' This was the same week school let out."
David Stefano of Sydney, Australia, writes, "On Saturday morning, 22 May, while browsing through the Potts Point markets, I came across 'The Oktoberfest Tent,' offering bratwurst and beer of various varieties -- five months before October."
Boom! boom! boom! went the fireworks show at Bethesda Country Club, audible from TMQ's home -- on June 27, one week before Fourth of July.
Clang! Clang! Clang! No. 1 seed Kentucky missed 20 consecutive 3-point attempts on the way to 4-of-32 3-point shooting in losing to West Virginia in the men's NCAA basketball tournament. And the game was close to the end -- there was no need to go trey-wacky. Shortly afterward, all five Kentucky starters left school early for the pro basketball draft. All five became first-round choices -- though playing together, they weren't good enough to reach the Final Four. Those failed 3s meant Kentucky players only care about their own stats, not whether the team wins. They were ready for the NBA!
Actresses with Real Brains Were Barred from the Set, However: Producers said they wanted only actresses with real breasts for the next "Pirates of the Caribbean" movie.
One Right Both Parties Believe in Safeguarding: On the day of the final health-care vote, as Democrats and Republicans in the House of Representatives were shouting at each other like bratty children, David Obey of Wisconsin, temporarily in the Speaker's chair, banged the gavel and said, "Both parties would do well to remember the dignity of this chamber." Dignity? Wait, he meant to remember those bygone days when Congress had dignity. Afterward, Obey mused, "Members have a right to make idiots of themselves."
Proof of the Decline of Western Civilization: For the second consecutive year, "SportsCenter" went live at midnight ET on the first morning of NFL free agency, to report signings.
More Proof of the Decline of Western Civilization: President Barack Obama not only appeared on "The View," he discussed Lindsay Lohan.
Someone Tell Oprah's Space-Alien Love Child! The National Enquirer was ruled eligible for the Pulitzer Prize.
Thank Zeus That Socrates Didn't Live to See This: In debt-ridden Greece there were five national strikes to protest plans to cut public employees' pay by 7 percent by eliminating Christmas, Easter and summer bonuses (summer bonus?); raising the national retirement age from 61 to 65; and cutting pensions by 9 percent by basing pensions on lifetime earnings rather than on a person's highest-ever earnings year. Those are the shocking "austerity" measures that prompted Greek citizens to set fires and smash windows in protest. "An opinion poll published in the Proto Thema newspaper showed nine out of 10 Greeks blame the country's economic crisis on its politicians" -- Reuters dispatch, May 2010. So the people aren't to blame for demanding handouts, the politicians are to blame for giving what the people demand. Official corruption, tax evasion by the rich, violent strikes by government employees to demand handouts for doing nothing -- if you can think of a country more screwed-up than Greece, let me know.
Here, Landon Thomas reports that Hellenic Railways, Greece's ultra-featherbedded national train line, is losing $3.8 million a day, and has a debt equal to 5 percent of the Greek GDP. "Trains manned by drivers being paid as much as $130,000 a year frequently run empty," Thomas notes. The railway has been used as a cookie jar of patronage jobs, sometimes borrowing 10 times as much as its annual revenue -- and provides horrible service to boot. Trains run empty because Greeks know that reliability is so low, they might as well drive.
Clang! Clang! Clang! In his first game with the Cleveland Cavaliers, megabucks All-Star Antawn Jamison went 0-for-12. In his final game of the season, Jamison went 2-for-10.
U R Going to Pay Thru Nose, K? The Congressional Budget Office estimate of the cost of the health care bill -- among the most significant government announcements of the year -- was published first as a blog.
Next Week: AFC preview -- plus the United Nations Orchestra performs Mantovani's greatest hits. And don't miss the TMQ Trailer on Monday!
In addition to writing Tuesday Morning Quarterback for Page 2, Gregg Easterbrook is the author of the new book "Sonic Boom" and six other books. He is also a contributing editor for The New Republic, The Atlantic Monthly and The Washington Monthly. His Web site can be found here.