Commentary
Is Texans' win a sign of Armageddon?
As a new season opens, all seems in order in the NFL. The Steelers won at home; the Lions lost on the road. The Saints look seriously great; the 49ers look seriously overrated. Tony Romo looks confused. Preposterous Punts are everywhere, while spectators are nowhere for games in Florida. New England is making the scoreboard spin. Cleveland has quarterback problems. The Giants played ugly but won, and Michael Vick is even dancing through tacklers again. Yes, all is as it should be in the NFL.
What's that -- the Texans defeated the Colts? Can this be? Grab the tuna cans and shotgun shells and head for the hills! The end of days approaches!
The Book of Revelation predicts that a beast with seven heads and 10 horns, four horsemen on colored horses and a Houston series win over Indianapolis will be the signs of the approaching Last Judgment. Since the Texans were 1-15 against the Colts going into this season, there didn't seem to be much to worry about. Now that Houston has won its first game against Indianapolis, if it wins the second on Nov. 1, the world will come to an end. At least the world will come to an end on a highly rated "Monday Night Football" game. That's some consolation.
How did Houston defeat its nemesis? An Austin Collie fumble on the Moo Cows' 9 helped, as did Pierre Garçon dropping a touchdown pass, a play which was followed by a Colts field goal. A 231-yard day for unknown, undrafted tailback Arian Foster surely helped. Never heard of Foster? He finished second all-time in rushing at the University of Tennessee. Had he left school as a junior, he might have been a heralded draft choice. Instead, he returned for his senior year in order to graduate, lost his starting job to Montario Hardesty and wasn't drafted. Long-term, getting his degree was the right call for Foster.
The biggest factor in the Texans' victory was a surprise game plan. Last season, Houston led the league in passing but was 30th in rushing. Indianapolis clearly expected a pass-wacky Houston offense and prepared for the same. Instead, adjusting for sacks and kneel-downs, Houston coaches called 39 rushes and 18 passes. The Texans' offensive line performed well, while Indianapolis -- despite its own success with undrafted free agents -- seemed not to take seriously that some guy named Arian Foster would keep getting the ball. The Colts never knew what hit 'em -- and increasingly, seem to lack the sharp coaching of the Tony Dungy days.
As for my Super Bowl pick, annually Tuesday Morning Quarterback forecasts that the team goin' to Disney World will be one that did not appear on "Monday Night Football." This has happened three times in the past 11 years. For 2010, the non-Monday-night babies are a sorry, shaggy crew -- the Bills, Browns, Bucs, Panthers, Raiders, Rams and Seahawks. (The Redskins appear on "Monday Night Football" despite finishing 4-12 last season.) I will be true to my school and predict that someone from the non-MNF group will win the Super Bowl.
My alternate-uniform Super Bowl pick -- from observing the television football touts I've learned that it helps to make several mutually exclusive predictions -- is Colts versus Packers. I hate going along with conventional wisdom, and there's a clear media bandwagon for Green Bay. I'm nervous about the Colts. The contrarian in me badly wants to forecast a final contest of Texans versus Saints. Could you imagine how delightfully miserable it would make Jerry Jones if the first Super Bowl in his new palace paired his in-state rival, Houston, against a New Orleans team that has drawn the regional glory away from the Boys?
But I'll put my chips on Colts versus Packers -- not that I have much choice, having said this on "The Brian Kenny Show" last week on ESPN Radio. If neither team reaches the big dance, Kenny's producer will surely pull the clip and torment me with it.
In other NFL news, one week is in the books -- why not open the Pro Bowl balloting? Last fall, the league opened voting for Pro Bowl slots in mid-October, when about a third of the season had been played. Might as well cut out the middleman and choose the Pro Bowl roster following the first game. Makes as much sense as choosing in October.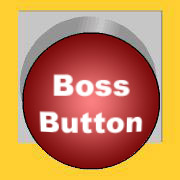 At 9:01 p.m. ET last Thursday -- a mere half-hour into the 2010 NFL season -- the first Preposterous Punt boomed. The Vikings punted on fourth-and-3 from midfield, against the highest-scoring team in the league. Needless to say, they went on to lose. Minnesota averaged a spectacular 6.3 yards per offensive snap in 2009 -- why was Brad Childress afraid to try for 3 yards? Booming a fraidy-cat punt sure didn't lead to victory.
Preposterous Punts are not limited to the NFL. Downtrodden Marshall, which has been paired against football-factory West Virginia since 1911 and never won in 10 meetings, led the heavily favored Mountaineers 21-13 with 3:09 remaining. Playing at home, the Thundering Herd faced fourth-and-1 on the West Virginia 43. The partisan crowd was roaring; Marshall averaged 5 yards per rush in the game. Gain a single yard at home in opposition territory and yours is a historic victory! Boom went the Preposterous Punt, and do I need to tell you anything else?
Stat of the Week No. 1: Stretching back to the 2008 season, the Steelers are 20-5 when Troy Polamalu plays and 5-6 when he does not play.
Stat of the Week No. 2: Stretching back to last season, Indianapolis has followed a 14-0 streak by going 2-4.
Stat of the Week No. 3: Since Brett Favre arrived, the Vikings are 9-0 at home and 4-6 on the road.
Stat of the Week No. 4: Stretching back to last season, Dallas has one touchdown in its past two games.
Stat of the Week No. 5: Stretching back to 2009, Cincinnati followed a 9-2 run by going 1-5.
Stat of the Week No. 6: Jake Delhomme was the ninth opening day quarterback starter in the 12 seasons since the Browns' franchise was revived; Jason Campbell was the sixth opening day quarterback starter for Oakland in the past seven years.
Stat of the Week No. 7: Detroit has lost 21 consecutive road games.
Stat of the Week No. 8: Atlanta and Pittsburgh have played three consecutive overtime contests against each other. Noted by reader Ernest Hayfield of St. James, N.Y.
Stat of the Week No. 9: Because the Eagles played the Cowboys in consecutive weeks to conclude 2009, Donovan McNabb faced Dallas for a third consecutive game.
Stat of the Week No. 10: Stretching back to last season, the Saints have defeated Kurt Warner, Brett Favre, Peyton Manning and again Favre -- four consecutive victories against teams headed by future Hall of Fame quarterbacks.
Cheerleader of the Week: The Saints took the latest ring, so Annie of the Saintsations is the inaugural cheerleader of the week. According to her team bio, she has a degree in communications from LSU and her favorite word is "shish kabob." TMQ wasn't aware that people had favorite words. Check the Saintsations roster page, where everyone is listing 45 degrees to the right. Is there a gravity anomaly in New Orleans?
Sweet Play of the Week: Ravens' ball on the Jets' 20 in the second quarter, Joe Flacco threw an interception near the goal line to Jersey/B's Antonio Cromartie -- and it became a sweet play for Flacco. How? Cromartie evaded Ravens tacklers and seemed in the clear at midfield. But Flacco ran him down at the Baltimore 31, and the Jets lost a fumble two snaps later. Flacco's defensive play prevented a Jersey/B touchdown, in a game Baltimore ultimately won by one point. You don't see quarterbacks run down cornerbacks in the open field too often -- that was sweet.
Sweet Play of the Week No. 2: Oakland holding a 3-0 lead, Tennessee had first-and-10 on its 44. The Flaming Thumbtacks lined up in double slots. Vince Young play-faked and bootlegged right; from the left, Justin Gage came to the right behind the Tennessee offensive line, while Nate Washington ran a deep cross. Usually on a bootleg, the intended receiver is directly in front of the quarterback. Since Gage was running directly in front of Young, to the safeties, it looked as though the play was drawn up for a 10-yard gain to Gage. The safeties bit. But the play was always intended to go deep to Washington, who caught a 56-yard touchdown pass. Oakland's safeties had a bad day. See more below.
Sweet Play of the Week (Small-College Bonus): Playing No. 13 Virginia Tech on the Hokies' field, Division I-AA James Madison -- hired by the Hokies for an automatic win -- faced first-and-10 on the host's 12, trailing 16-14 in the fourth quarter. Just once in college annals had a Division I-AA team defeated a ranked Division I-A opponent, the Appalachian State upset at Michigan in 2007. James Madison came out in a "pistol" -- quarterback set back from center but not as far as in a shotgun, with a tailback behind him. (A pistol is smaller than a shotgun.) There were two wide receivers right and a slotback left.
On the triple option that is a staple of high school and collegiate football, the quarterback, fullback and tailback run in the same direction -- the quarterback's three options are to give to the fullback straight ahead, keep the ball himself and go off-tackle, or pitch wide to the tailback. For the defense, the key to the triple option is that from the quarterback's first step, you know whether the action is going left or right. In the increasingly popular "zone read" option, the quarterback starts one way while the tailback starts the opposite way. The quarterback reads the defensive end on the side that he is moving toward. If the end "stays home," the quarterback gives to the tailback going the opposite direction. If the end chases the tailback, the quarterback keeps the ball and runs around the corner. In this version of the option, the defense does not initially know which way the action will go.
At the snap, the James Madison offensive line zone blocked right -- everyone sliding together toward and blocking whomever was there, rather than driving on a specific defender. This made Virginia Tech think the play would go to the offensive right. Quarterback Drew Dudzik held the ball in front of tailback Jamal Sullivan, then looked at the defensive end on his left, who moved toward Sullivan. So Dudzik kept the ball and ran left, while the other 10 James Madison players ran right. He jogged into the end zone untouched, and when the clock hit all-naughts, James Madison became the second Division I-AA team to defeat a ranked football-factory opponent.
Sour Play of the Week: Game scoreless, Cleveland had first-and-10 on the Bucs' 41. City of Tampa came out in a Cover 4, which is a rare look except at the end of a half -- a Cover 4 should make a long completion impossible. Mohamed Massaquoi ran a post pattern for a 41-yard touchdown, eluding both a backed-off cornerback and two deep safeties. You can't play defense any worse.
Announcers and the sportsyak world love to drop the term Cover 2, but how many could tell you what this means or how it differs from a Tampa 2? How many could diagram a Cover 4 or a Cover 1? TMQ bets that few who talk and write about football for a living actually know what these coverages are.
Sweet 'N' Sour Play: Game scoreless, New England had second-and-5 on the Cincinnati 9. The Flying Elvii came out trips left, but an unusual trips -- two tight ends, Alge Crumpler and Rob Gronkowski, in front of slot receiver Wes Welker. Two tight ends in the same trips? Surely they will be blockers for a hitch to Welker -- exactly what happened, touchdown. That was sweet. Not only did Cincinnati fail to sense that double big guys split wide meant blockers for the quick guy -- Bill Belichick likes to hitch to Welker near the goal line -- the Bengals' defense sent over two defensive backs to cover three receivers. That was sour. On the play, New England left tackle Matt Light tried to "cut" the Cincinnati right defensive end, so he couldn't get his arms up to deflect the hitch pass. The block didn't work, but a detail like this is a Belichick touch.
Later, leading 31-14 in the fourth quarter, New England faced third-and-goal on the Cincinnati 1. Backup offensive lineman Dan Connolly reported eligible and lined up as a fullback. Tom Brady didn't even play-fake, simply dropping back to pass; Connolly sprinted into the right flat as if the pass was to him. Linebacker Brandon Johnson covered Connolly; no one covered Gronkowski, the tight end on the right, who caught the game-icing touchdown. A goal-line play that results in a receiver covered by no one is a sweet play. Bengals linebacker Johnson could have covered a tight end or an extra offensive lineman, and chose to cover the lineman: That was sour.
TMQ in the News: This column often speculates that gamma ray bursts -- extremely strong, unexplained pulses of energy from deep space -- are not natural in origin; rather, they are muzzle flashes of doomsday weapons. Last week, the science magazine Discover noted some recent research that presents slight support for the TMQ conjecture, or at least, fails to falsify the idea. It's not often one finds ESPN cited in a science article!
Best Blocks: Tennessee leading 17-3 at the two-minute warning of the first half, the Flaming Thumbtacks faced first-and-10 on their 24. The Raiders lined up in a Tampa Two, which should prevent long gains. Tennessee ran a simple draw to Chris Johnson. Left tackle Michael Roos and tight end Bo Scaife made perfect blocks on the playside, and Johnson had the young season's longest untouched touchdown from scrimmage. The two Oakland safeties are invisible on the replay. It's pretty fun to run 76 yards for a touchdown if everyone in front of you has already been knocked to the ground.
Dexter McCluster of Kansas City has the young season's longest untouched touchdown overall, a 94-yard punt return in the late game of the "Monday Night Football" doubleheader. It's only Week 1, and McCluster might already possess what will prove to be the longest untouched touchdown of the season. On long kick returns, it's human nature to watch the guy with the ball. There were three pancakes blocks, one seal block and two convoy blocks as McCluster motored nearly the length of the field.
Tony Blair's Fictionalized Self Is More Appealing Than His Actual Self: Three weeks ago, TMQ said "this year's literary fraud" was a fabricated book about the Hiroshima bombing. I spoke too soon! This year's literary fraud seems to be "A Journey," former British prime minister Tony Blair's volume of self-praise. The book's key scene is all but word-for-word identical to a scene from the 2006 movie "The Queen" -- a scene the screenwriter says came entirely from his imagination. Blair wants us to believe the scene actually happened, and now stands accused of "plagiarizing [his] fictionalized self," which does sound a rather modern offense.
What's troubling here is not so much the revelation of yet another political phony seeking easy money. Recall that former CIA director George Tenet's 2007 book, "At the Center of the Storm," sold to readers as true, begins with a dramatic scene Tenet later admitted he fabricated. What's really troubling is that Knopf, the U.S. publisher of the Blair book-like object, doesn't seem to give a fig whether the content is genuine, so long as the book-like object is selling.
As TMQ noted three weeks ago, increasingly publishers don't even try to verify whether a book's claims are accurate, because "the publisher is off the hook if the publisher never checked to determine whether the book was true." If you know there is a weak tree on your property, then you are liable if that tree falls and smashes the neighbor's car. If you don't know about the tree, you're in a better position legally. Similarly, when aspiring celebrity authors hand in manuscripts containing scenes that are hard to believe but have talk show appeal, publishers simply don't ask if the material is honest. They hope, of course, the celeb won't be caught. But if this happens the publisher's defense is, "We had no idea whether the author's claims were truthful."
How sad to see a former British leader involved in the cheapening of books. Winston Churchill, a fine writer and a man with a deep love of books, must be rolling over in his grave to hear of a British P.M. producing a book-like object that treats the written word as nothing more than a self-promotion device. But publishers may have themselves to blame should books fall out of existence.
In the 1970s, Bob Woodward and Carl Bernstein found that writing about national leaders in screenplay-like "reconstructed" dialogue made them a lot more money than straightforward reporting. Woodward and Bernstein imagined what Richard Nixon and others might have said, then placed it between quotations as if the quotes were factually known. They cheapened writing by changing the meaning of quotation marks from "this is what was said" to "the story sounds better if we pretend this is what was said." Rather than insist that material in "nonfiction" books be scrupulously factual, publishers went along with this cheapening, which Stephen Colbert memorably called truthiness.
It's been downhill since. In Woodward's books that followed "All the President's Men," and in their many imitators, composite characters and made-up conversations are sold as "nonfiction." Readers have no clue what's been fabricated and what's factual. Other bestsellers presented as "nonfiction" dropped Woodward's insistence that at least the basic outline be true, and veered into pure fiction. The 1994 best-seller "The Hot Zone" -- "a terrifying true story!" -- contains extensive elements that are completely fake, along with nonexistent characters presented as real people. The reader is given no hint that the fake has been swirled together with the real. This year's best-seller "Game Change" continues the cheapening, presenting gossip as fact without the slightest hint of sourcing, as well as placing within quotation marks dialogue that could not possibly be accurate unless tape recorders were hidden in walls. "Game Change," offered to readers as nonfiction, is the first draft of a bad novel. But "true story!" sells better than "bad novel!" If publishers and authors don't care whether books are true, why should readers care about books?
Beware the Crabtree Curse: Under Mike Singletary, San Francisco is 8-5 without Michael Crabtree and 5-8 with him. At this point the Squared Sevens look almost uncoached -- San Francisco had to call timeout on its second snap, then failed to use any timeouts in the second half, as Seattle was grinding the clock. Mike Singletary ordered a punt in Seattle territory while trailing 28-6 in the fourth quarter -- see below. Joe Staley and Anthony Davis, two of the league's highest-paid linemen, both played poorly Sunday.
At least the 49ers at Seattle game was visually interesting: Several San Francisco players wore blaze-red cleats, while several Seahawks wore cleats of the team's radioactive-green alternative color. During Sunday pregame hype, Mike Ditka declared that quarterback Alex Smith of the Niners would be the "breakout" player of the year. Smith had a horrible game, including an interception returned for a touchdown. Perhaps Ditka meant to say "breakdown."
Jerry Rice, who an upcoming TMQ will proclaim the best "skill" football player ever (that is, not lineman), has strained relations with San Francisco. He still hasn't forgiven the team for showing him the door in 2000, when he still had a few seasons left in the tank. A measure of Rice's displeasure with the 49ers is that last week he attended a Seahawks practice, at the invitation of Pete Carroll, and helped fire up the Hawks to defeat the visiting Niners.
Freeze! Hands in the Air! You've Been Caught Doing What Our Athletic Department Does! This Michael Wilbon column on the suspension of Georgia's A.J. Green perfectly expresses the hypocrisy involved. Football-factory colleges will sell almost anything for revenue; in college, it's acceptable for boosters to hand cash directly to the coach. But a college kid sells a jersey on eBay -- the horror! TMQ doesn't think NCAA athletes should be paid. My key point is that a small number of star players come out behind by performing as amateurs, but they create the value that allows large numbers of student-athletes who are not stars to get a college education either free or at reduced cost. But though college athletes shouldn't be paid, the persecution of them for slight misjudgments should stop.
Between the NCAA and the compliance offices of big schools, there are now several thousand people in the United States who earn secure, comfortable middle-class incomes trying to catch college athletes making slight errors. And as Wilbon notes, the people they are trying to catch and punish are almost always poor and African-American. There's something disturbing about this that goes beyond simple hypocrisy. NCAA scholarship rules need a fundamental rethinking.
Freeze! Hands in the Air! You've Been Caught Paying for College! Last week Princeton was hit with an NCAA sanction because an adult friend paid part of a tennis player's tuition.
This isn't as nutty as it sounds. The NCAA bans payment of tuition by anyone other than immediate family members. Otherwise boosters would pool funds to pay the tuition of prospects, and big universities could evade scholarship limits. Since in the Princeton case the person who paid was a longtime friend of the student, the NCAA should simply have let this pass. Instances like this are best dismissed on the legal concept of de minimis, which loosely means, "don't worry about things that are too small to matter." The NCAA penalized Princeton because a well-off adult helped someone get an education. Outside the NCAA context, donating money to support young people in college is viewed as highly admirable. Within the NCAA context, it's suspicious -- yet another indication that NCAA scholarship rules need a fundamental rethinking.
Dr. Jekyll and Mr. Martz: What to make of Bears offensive coordinator Mike Martz, the former Rams coach? He punted on fourth-and-2 from the Detroit 41, a mincing fraidy-cat call. Facing fourth-and-goal on the Lions' 1, Martz went for it, the manly-man call, but using a bland straight-ahead play that failed. TMQ maintains you must do a little dance on short-yardage downs: A shift or man-in-motion or both are required to distract the defense.
Then trailing Detroit 14-13 with 1:40 remaining and facing second-and-18 on the Lions' 28, Martz radioed in as pretty a call as you will see. Two wide receivers lined up right, one left; the sole left receiver came in motion back toward the formation; the two right receivers both ran "drive" routes to the middle, as did the motion receiver and tight end; this drew all the attention of the safeties; tailback Matt Forte ran a wheel route deep up the left sideline, and was covered only by a linebacker, Julian Peterson, who had to hustle like mad to get to Forte; touchdown and the Bears win.
Since Jay Cutler of the Bears became a starting quarterback in late 2006, he has 65 interceptions, most by any quarterback in the NFL in that span.
Untouched Touchdown Run of the Week: Pittsburgh taking possession at midfield in overtime, the Steelers ran a power-football set with two tight ends, Heath Miller and David Johnson, tight right. Rashard Mendenhall took an off-tackle handoff toward the double tight ends; both made perfect blocks; Mendenhall went 50 yards untouched to win the game. Pittsburgh has eight consecutive opening day victories, the best such streak in the NFL.
More Proof of the Decline of Western Civilization: The recent Brandon versus Pearl high school football game in Mississippi began with a flyover of jets from nearby Meridian Naval Air Station.
Stop Me Before I Blitz Again! Tuesday Morning Quarterback has long been convinced that many sports commentators, and even many announcers, pay surprisingly little attention to games. They watch the big plays and the brand-name stars and form opinions based on what they expected to happen -- not what actually happened. This is best seen in the sportsyak world's constant overstatement of the frequency (and value) of blitzing.
In the NFL opener, Minnesota surely was expecting to be blitzed -- on third downs, the Vikings kept a running back and a tight end in the backfield to protect Brett Favre. Instead the Saints didn't blitz, which, compared with expectations, was a smart defensive game plan. Then in the second half, with Minnesota no longer worried about extra rushers, the Saints did blitz a few times. Overall, New Orleans blitzed on 10 of 51 Minnesota offensive snaps, smack on the league average of 20 percent blitzing. Yet the next day, sports radio and TV commentators, including on ESPN, were asserting New Orleans won by "bringing the heat," blah blah, with lots of blitzes.
"Washington blitzed on every play of the Cowboys' final drive!" Cris Collinsworth of NBC proclaimed as the Sunday night game ended. The Skins did blitz a lot -- including blitzing on four of the 11 snaps of the Cowboys' final drive. If an announcer expects to see a blitz on every play, that's what he sees. On three occasions in the Ravens at Jets "Monday Night Football" contest, Jon Gruden or Ron Jaworski declared that the Jets were blitzing when they had rushed four players. "I never expected a blitz here; I give Baltimore a lot of credit for blitzing," Gruden said of the Jets' second-last snap. Baltimore showed blitz, then rushed four. Announcers see what they expect to see.
On the night, Jersey/B blitzed on 17 of Baltimore's 23 passing-situation downs, a very high percentage of extra rushers. The result? For the defense, one interception, one sack, three incompletions and an offensive holding; for the offense, nine first downs and two intermediate gains. Baltimore at least drew even on, and arguably won, the Jersey/B blitz downs. But the booth crew didn't stop praising the Jets' blitz -- contrary evidence was not what they expected, so they didn't see it.
Announcers and sports writers exaggerate the frequency or effectiveness of blitzing partly because they want plays to be exciting, and blitzes do produce exciting results, though often for the offense. The other factor is "observer's bias." Psychological studies find that we usually see what we expect to see, filtering out any contrary evidence. If high numbers of blitzes were a formula for consistent victory, everybody would be blitzing all the time. That's not what happens. Defensive coordinators know that blitzes often produce big plays for the offense. Sports writers and sports announcers seem to take note only when a blitz produces a sack or interception. When the blitz backfires, they filter that out.
Here's an example of the blitzing double-edged sword. Leading 7-3 late in the second quarter, the tastefully named Gregg Williams called a safety blitz, which produced a Favre interception. Still leading 7-3 on the next Minnesota possession, Williams called the same blitz, which Favre this time recognized. The result was a 33-yard completion to Visanthe Shiancoe, setting up the Vikings' sole touchdown.
A Mosque Near Ground Zero Seems Respectful by Comparison: What's the right way to commemorate 9/11? Hard to say -- for the wrong way, see the advertising in the Saturday edition of The New York Times. A day to remember and reflect -- Tiffany & Co. WE pause to remember -- Lord & Taylor's. We remember those we lost -- Brooks Brothers. In remembrance -- Chanel. In memoriam -- Bloomingdale's.
Most of Manhattan's high-end retailers purchased stomach-turning 9/11 commemoration ads in New York's primary newspaper on the ninth anniversary of the day. Expensive stores exploiting the memory of a tragedy to help them market jewels, silk ties and handbags. Sure, New York merchandisers will stoop to anything for money, but this went beyond the pale. And if it was "a day to remember and reflect," how come Tiffany's flagship Fifth Avenue store was open? Worst: On this ninth anniversary, Gucci remembers.
South Florida Dolphins Second-Round Curse: In recent years the Dolphins have, by selection or trade, invested second-round draft choices in quarterbacks Pat White, A.J. Feeley, Daunte Culpepper and John Beck. None of them is now with Miami; two (White and Culpepper) have left the NFL.
Dallas at Washington Analysis: Failing to score a touchdown in their final outing of 2009, the Cowboys scored only one in their first outing of 2010. Didn't we spend the offseason hearing about the "high-powered" Dallas offense, about its "weapons"? The final snap of the first half and the final snap of the second half netted minus-14 points for Dallas -- in a game the Cowboys lost by six.
Washington defensive coordinator Jim Haslett used an aggressive game plan that included 18 cornerback or safety blitzes on 71 Dallas snaps, a very high number of times to gamble on defensive backs rushing the passer. Dallas has problems at both offensive tackle positions, and it showed -- Haslett figured the Cowboys' struggling tackles would not have the speed to react to defensive backs rushing, and he was right. Tony Romo consistently released the ball in three seconds or less to avoid the rush. On a third-and-2 in the fourth quarter, Washington had only two defensive linemen on the field, yet left tackle Doug Free couldn't get a block on a rush coming his way: loss of 3 yards, and Dallas punted. From his days as a player in Buffalo, Haslett knows the local lore of the all-standing radar defense, devised by my high school coach, and three times had the Redskins' front seven in a radar set, further confusing Dallas.
Everyone gaped in amazement at the idiotic play on which Tony Romo flipped the ball to Tashard Choice on the final snap before intermission, with Dallas stuck on its 36. Choice fumbled, and Washington returned the rock for a touchdown. What, if anything, was Romo thinking? Choice was just as bad -- hemmed in by Skins, he was struggling to gain an extra yard to pad his stats, rather than just get on the ground. DeAngelo Hall used the opportunity to strip the ball. For all the megamillions spent by Jerry Jones and all the talk of Texas being the national center of football culture, the Cowboys exhibit very low football IQ.
The Redskins, too, had a head-scratcher series, that we might be obsessing about now if Dallas hadn't committed a foul on the game's final snap. Leading 10-0, Washington reached first-and-goal on the Dallas 5 in the third quarter. Rush, rush, rush here and a touchdown is likely; rush again on fourth down and either get a touchdown or pin Dallas against its goal line; most important, rushing keeps the clock moving. Instead the Redskins went incompletion, incompletion, incompletion, thrice stopping the clock, then botched the field goal attempt. Had Washington simply run up the middle for no gain on those four downs, there would have been no time remaining for Dallas' edge-of-the-club-seat final drive.
Cheer-Babe Professionalism Watch: The Eagles lost three starters to injury early in their game against the Packers, but TMQ blames the defeat on their pep squad. Normally the Eagles' cheerleaders are at the cutting edge of cheesecake technology: They were first in pro sports to do a lingerie calendar, and their current calendar is hardly just a glimpse of stocking. But for Sunday's warm-weather game, the Eagles' cheerleaders wore inappropriately tasteful throwback outfits. Without cheerleader professionalism, Philadelphia was doomed from the kickoff.
The Eagles cheerleaders' latest pinup product calls itself a Saving the Oceans calendar and features "bikinis made from recycled nylon fishing nets."
Buck-Buck-Brawckkkkkkk: Trailing 24-0 at New England, Cincinnati faced fourth-and-7 on the Patriots' 35 with 1:19 remaining in the first half, holding two timeouts. As the field goal attempt boomed, TMQ wrote the words "game over" in his notebook. There's no BCS poll in the NFL that rewards avoiding a shutout -- the Bengals' sole hope of a comeback expired on that kick.
Trailing 24-3 at Tennessee, the Raiders faced fourth-and-1 on the Flaming Thumbtacks' 12 with 19 seconds remaining in the first half, holding a timeout. As the field goal attempt boomed, TMQ wrote the words "game over" in his notebook. Oakland needs to reverse years of losing psychology -- kicking on fourth-and-1 is not the way to accomplish that.
Trailing 28-6 in the fourth quarter, San Francisco punted on fourth-and-9 from the Blue Men Group's 43. You're down by three scores in the fourth quarter, you're in opposition territory, why are you punting???? Down 28-6 in the fourth quarter I don't care if it's fourth-and-99, go for it! This punt -- and Mike Singletary barely paying attention on the sidelines -- was simply embarrassing. It's opening day, and Singletary is already quitting on the season.
Needless to say, Cincinnati, Oakland and San Francisco all went down to big-margin defeats.
If Only Johnny Carson Were Here To See It: Low-drafted Matt Slauson won the Jets' starting left guard spot over high draft pick Vlad Ducasse -- clearing the way for a blocking technique named the Slauson Cutoff.
Buck-Buck-Brawckkkkkkk (Game Plan Edition): For the three-plus seasons Trent Edwards has been Buffalo's starter, the Bills have employed the most hyperconservative game plans since the 1923 Army-Navy game. (A 0-0 final, if you don't recall.) Edwards rarely even glances up the field; in all Buffalo pass patterns, the checkdown guy is the primary receiver. Would the new coaching staff change this? No: Sunday the Bills employed a hyperconservative game plan of checkdown, checkdown, checkdown. When all passes are ultrashort, the defense can choke up against the rush, and nothing works. Buffalo has now scored 10 points or fewer in seven of its last 17 home games. The Bills rather delicately declared their offense's performance "not encouraging when it came to results."
Going into the 2009 offseason, Buffalo's problems were quarterback, offensive tackle and the need to open up the game plan. Coaches and management did nothing; both were fired when the season ended. Going into the 2010 offseason, Buffalo's problems were quarterback, offensive tackle and the need to open up the game plan. The new coaches and new management did nothing. What is it about the Bills' organization since the Super Bowl run? Doing nothing has become its Zen.
How Many People Were Really at the Game in Jax? The Jacksonville crowd was announced as 63,636, or 95 percent of stadium capacity. Even in the first half, before the weather turned bad, about a third of the stadium was obviously empty. That big commitment to the run that Josh "When Does the Frat Party Start?" McDaniels decreed in the offseason? Counting sacks and scrambles, he called 38 passes and 23 rushes. Trailing 24-17, Denver reached third-and-3 on the Jax 14 with 4:51 remaining. Pound the ball? Incompletion, incompletion, ye gods.
At least City of Tampa was honest, announcing the gate as 47,211 at Raymond James, or 72 percent of capacity.
America Spends Hundreds of Billions of Dollars on ICBMs We Hope Never to Use -- But Won't Spend 1 Percent as Much on an Asteroid Defense Rocket Because We Might Never Use It: Last Wednesday two asteroids, designated 2010 RX30 and 2010 RF12, passed between the Earth and the moon. One came within about 49,000 miles of Earth -- only somewhat higher than the orbit of telecommunications satellites. When did researchers learn these asteroids existed? About three days before they came way too close for comfort. And if they'd been on a trajectory to strike our world with the force of hundreds of nuclear warheads, here's what we could have done: nothing. As yours truly detailed two years ago, while the United States spends vast sums on subsidies and bailouts, we aren't lifting a finger to protect the world from what might be the worst calamity in history.
Another Receiver Joins the Wes Welker Fan Club: Welker's signature move is a spin route -- stop, take one step in one direction and then do a dancer-like spin to go in the opposite direction. Welker runs this pattern when the Patriots need 10 yards, and it's very hard to cover. Hakeem Nicks of Jersey/A used the Welker spin -- first stepping inward then spinning out -- for a 5-yard touchdown catch that completed his hat trick against Carolina in the Giants' win. Welker had a good day for New England, and many touts have him as their predicted pick for comeback player of the year. "Comeback" player has no formal definition. But how can Welker be viewed as a comeback player when he missed only one game?
The Giants did not sell out a home game for the first time since the Warren G. Harding presidency. The announced crowd was 77,245, or 94 percent of capacity. If a team that recently boasted of tens of thousands of people wanting season tickets can't even sell all the single-game tickets for opening day of a new stadium -- this is yet another indicator of TMQ's warning that there is no law of nature that says the NFL must remain popular.
Christmas Creep: Todd Janus of Des Moines, Iowa, writes, "While taking my daughter back to George Washington University, we stopped at a Costco in nearby Virginia. The date was 26 August. There in the aisles were Rudolph lawn ornaments, wrapping paper, ribbons and wreaths." Brett Silverman of Lake Zurich, Ill., reports that on Sept. 5, he observed a house in Glenview, Ill., fully decorated with Christmas lights. Jonathan Matas of Atlanta reports that not only does the city's Phipps Plaza mall start offering a faux Santa for photos with children on Nov. 6; and not only does faux Santa require an appointment; the mall starts accepting Santa appointments on Oct. 13. Now, isn't Santa supposed to give presents? In Atlanta, he charges. Caroline Kazakis of Boston reports, "Watching the morning news on September 10th, I saw a commercial for the Radio City Christmas spectacular -- which opens November 5th." Doubly creepy.
Dave Fox of Northport, Mich., offers this theory of Christmas creep: "Ultimately, we are by-and-large dissatisfied with Christmas Day as an event. It can't possibly live up to the hype, especially if fixated on consumerism and materialism. We are happier with the potential or promise of what the event might be, before the reality of the event takes place and inevitably disappoints us. So the incentive is to celebrate the potential without having to address the reality of the let-down -- we transfer our interest to the creep period, before Christmas actually occurs." Wait -- this is relationship talk. Relationship talk in a football column? Dave -- get your helmet on, get out there and hit somebody!
"Monday Night Football" Analysis: Boast, boast, boast -- Rex Ryan sure can boast. To hear him talk, he's a man among bunny rabbits. But when the man-up moments came on Monday night, Ryan sent in the kicking team. With the Jets leading 3-0 and having the momentum, Ryan punted on fourth-and-1 from the Ravens' 43 -- though the Jets had the league's No. 1 rushing offense in 2009 and would average 5.5 yards per rush on the night. With the score still 3-0, facing fourth-and-1 on the Baltimore 10, Ryan signaled for the field goal unit. In a game Jersey/B ultimately lost by one point, had the Jets gone for it on either occasion, victory was likely. After a timeout followed the punt, the new Guinness ad -- "It's not for people who punt on fourth-and-1" -- aired.
All the talk was about the Jets defense, but on the night, Baltimore held Jersey/B to a mere six first downs. The Ravens converted 11 of 19 first downs, the Jets just 1 of 11. One Ravens conversion came when the Jets were called for holding on third-and-28, giving Baltimore 5 yards and a fresh set of downs. TMQ has been complaining about this penalty for years: Why is defensive holding an automatic first down? Offensive holding is 10 yards and replay the down; defensive holding should be the same. Baltimore's third-and-28 should have become a third-and-18.
There has been a lot of praise for the Jets' funky defensive sets, too. On Monday night, Baltimore was in a conventional 3-4 almost the entire contest and blitzed only a few times. Who won the game?
From the offensive stats, San Diego would seem to have dominated Kansas City, especially by holding the Chiefs to 1-for-11 on third-down conversions. But the hosts had a 219-65 edge in return yardage, compiled on kicks and turnover runbacks. Supposedly, the Chargers would still be able to power rush despite releasing LaDainian Tomlinson. Yet both times San Diego reached goal-to-go situations, the Bolts worked exclusively from the shotgun spread. On the Chargers' final possession, both rushing attempts lost yardage. San Diego won the division last season despite having the league's 31st-ranked rushing attack. But when it's raining, you must be able to run the ball. In Kansas City, when it was raining, the Chiefs could run the ball and the Chargers could not. Who won the game?
I Asked You Not to Tell Me That! Friday, Colts owner Jim Irsay said he was dropping the "Cone of Silence" on contract talks with Peyton Manning. How many people under age 30 know where this phrase originated?
Outsiders Become Insiders, Following the Historical Dialectic Football Outsiders, founded in 2003 by Aaron Schatz and a few friends, quickly became the go-to destination for independent football analysis, including innovative statistics. As of the 2010 season, Football Outsiders is providing stats and commentary to ESPN, The New York Times and The Washington Post -- they've gone from outsiders to insiders. (At ESPN, you must sign up for the Insider feature in order to access Outsiders, which surely postmodernists appreciate. Insider is worth the price.) Schatz has become the Bill James of football, while Outsider Mike Tanier's game-day previews for the Times include some of the cleverest football commentary beyond the borders of TMQ. And the Football Outsiders annual football almanac is simply the best product in the business . Congratulations to Schatz and his pals -- it's been a dizzying rise to the top. Now all Football Outsiders needs is stretch limos and groupies.
Defending Champion Notes: New Orleans is viewed by the sports world as pass wacky, yet in the Super Bowl showed it could play superior defense, and against Minnesota showed it could play a traditional power game on offense -- rushing for 70 yards in the second half against the Vikings' top-rated run defense. The Saints' rushes were nothing fancy, usually the line zone blocking one way while the tailback cut back behind the blockers. Every NFL team uses this run tactic. The Redskins used zone blocking plus a cutback run to convert a first-and-15 against Dallas on Sunday night. For New Orleans, the Saints showed they could use zone blocking plus power rushing in a high-pressure situation against a top defense. The five-minute clock-killer drive that iced the game for New Orleans couldn't have been more traditional if Woody Hayes had replaced Sean Payton for that possession.
In the second half New Orleans also played power defense, holding the Vikings to two first downs and four completions. Opening in a 3-4, when Minnesota expected a 4-3, was a nice touch. Flashy sacks weren't the essence -- rather, incompletions clanging to the ground, which is sweet music to a defensive coordinator's ears, although several incompletions may have resulted from poor timing and poor communication between Favre and his receivers.
Why did that happen? Maybe because Favre skipped minicamps and training camp. Chad Ochocinco was right to say that if he or Terrell Owens skipped camp he'd be roasted in the press, but Brett Favre gets a free pass. He looked rusty on Thursday night -- after all, he skipped camp, and quarterbacks need camp more than players at other positions. The game announcers and sports radio gave Favre a free pass, blaming his receivers. Reader David Storey of St. Louis notes, "Occam's Razor would suggest that instead of believing five receivers are at fault for lack of timing, the one quarterback who has shown an unwillingness to do the preseason work is likely to blame."
Lack of Art Imitates Lack of Art: Last week, noting the aging Hollywood stars who for ego reasons take roles as super-strong action figures able to beat up much younger people without breaking a sweat, I noted, "Can an action flick in which Judi Dench effortlessly beats up 10 guys be far behind?" Reader May Subido of Falls Church, Va., noted that in the British action-movie satire "Hot Fuzz" -- a hit in the United Kingdom, little known in the United States -- London stage grand dames including the 75-year-old Anne Reid are shown blasting away with assault weapons and fighting with swords.
Many readers including Jillian Jepson of Santa Monica, Calif., noted the upcoming action movie "Red," in which Helen Mirren, aged 65, totes a machine gun (which via moviemaking magic weighs far less than an actual machine gun) and effortlessly beats up young muscular men. In the film Bruce Willis, 55, and Morgan Freeman, 73, are depicted as able to punch out groups of bad guys in mere seconds. Of course, in action flicks, the bad guys just stand there making no attempt to resist being hit -- or even lean into the punches, then propel themselves backward. I could take on bad guys like them!
Another Candidate for TMQ Person of the Year: Last week TMQ lauded Sherrod Harris of Texas, who gave up his final season as a Longhorns backup quarterback in order to complete his credits and graduate. Reader Jonathan Moodie calls attention to Notre Dame guard Chris Stewart, who is playing under fifth-year eligibility (he was redshirted as a freshman) while attending Notre Dame Law School. Notre Dame is one of the few football-factory colleges that will allow a fifth-year senior (someone who was redshirted) to play NCAA sports only if enrolled in graduate courses, thus removing any incentive to goof off in class as an undergrad, then enjoy a fifth year. Since nearly all if not all football-factory schools are universities, and thereby offer graduate courses, why not make them mandatory for fifth-year players? Oh, I know why -- that would be education!
TMQ to Test New Predictions Algorithm The Isaacson-Tarbell Postulate, proposed by TMQ readers Eric Isaacson of Indiana University and Catey Tarbell of Kirkland, Wash., holds: Best Record Wins Unless Records Equal, Then Home Team Wins. If you'd picked 2009 NFL games using this simple algorithm, you would have picked 167 of 267 contests correctly, a better performance record than many professional touts. The Isaacson-Tarbell Postulate is a huge time-saver because you don't have to think about picks -- you don't even need to know who's playing! Eric and Catey's system works well except in the first week of the season, when the formula simply chooses the home team, and in Week 17, when many winning teams have locked in their highest seed and are resting starters. So last year I tested a Transformed Isaacson-Tarbell Postulate, which uses the formula except in Week 1 and Week 17; those I forecast the old-fashioned way, by thinking. Using the Transformed approach, I called 174 games correctly. That beat nearly all NFL writers and television personalities; the only one I saw who did better was Pete O'Brien of USA Today, who got 176 right.
This year TMQ will test a new auto-predictor, proposed by Tom Davis of Las Vegas. Davis writes, "A while back you noted in a column, 'Studies have shown that the prediction most likely to be correct is simply forecasting that existing trends will continue.' Why not apply this to the NFL? If a team won the previous week, predict them to win the following week; if they lost, predict them to lose again. If you have two teams who won last week or two teams who lost last week playing each other, default to the generic and choose the home team. It's basically a tit-for-tat strategy, but I'd assume it would be as accurate as any of the 'experts' out there. And it does not require time-consuming thinking."
The Davis Postulate holds: Existing Trends Continue; If Trends Same, Home Team Wins. I will track games using this predictor and also using a Transformed Davis Postulate in which I predict the first and final weeks of the season the old-fashioned way, by thinking.
Unified Field Theory of Creep: Last week I decried pumpkin ales and pumpkin lattes already for sale. Chris Turner of Fredericksburg, Va., writes, "Last year on the weekend before Thanksgiving, I went into a Wegmans, which the world knows as TMQ's favorite grocery chain, looking for some pumpkin ale to enjoy while watching the NFL on Thanksgiving Day. I found none. When I asked a worker where the pumpkin ale was, he replied that it was no longer in stock, as they had to make room for the winter and holiday brews. Guess I should go out this weekend and buy pumpkin ale to make sure I have it for Thanksgiving this year." Kyle Bake of Somerville, Mass., counters, "All over New England, due to the warm spring and dry summer, crops have been ripening early. Apples and pumpkins have been ripe for weeks. So it therefore is the season for pumpkin -- nature should make this call."
Andrew Brown of Hoboken, N.J., reports, "In July, my wife took the New York and New Jersey bar exams, and won't receive her results until November. Yesterday she received an email from both states saying she was required to renew a license that she does not yet possess." And Debbie Kelley of Dallas writes, "In August, I purchased tickets for the Dallas Opera -- and got a letter thanking me for my contribution to the 2011 fundraising campaign."
Matthew Marsden of Silver Spring, Md., notes Maryland is already selling license plates that commemorate the bicentennial of the War of 1812 -- an event that doesn't occur for two years. John Wisniewski of Wilmington, Del., adds that the image on the plates -- the "rockets' red glare" night at Fort McHenry that inspired Francis Scott Key to write "The Star-Spangled Banner" -- occurred in 1814. The plate is four years too soon for that bicentennial.
Adventures in Coaching: Going into the opener, Arizona coach Ken Whisenhunt still hadn't decided who his punt returner would be. So what were those four preseason games for? In warm-ups he chose rookie Max Komar, who proceeded to muff one punt and fumble another. Arizona's dreadful seven fumbles kept St. Louis in the game. On Les Mouflons' last-gasp drive, $51 million rookie Sam Bradford kept throwing underneath -- it may have been that the game plan for the rookie's debut included only short passes. St. Louis has now lost 14 straight at home. Imagine saying, "Hey kids, let's go to a Rams game. They've lost only 14 straight at home."
Adventures in Officiating: East Carolina defeated Tulsa 51-49 on a 33-yard Hail Mary touchdown as the clock expired. Zebras assessed a celebration penalty against ECU for dancing around -- after the game ended! A penalty for dancing after a Hail Mary on the final snap!
TMQ hates the celebration penalty. As long as you don't taunt the opponent, what's wrong with jumping around and being happy? But to call a celebration "excessive" when the game was over is a new low for officiating. Seeking to justify this nutty ruling, officials refused to allow East Carolina to waive the PAT, as is customary when a touchdown as the clock expires wins the game and the extra point is irrelevant. Officials kept both teams on the field, marched the ball backward 15 yards, then ECU knelt. To top it off, as noted by reader Daniel MacNamara of Athens, Ga., who provides this account, zebras doubly botched the call -- Tulsa had two players on the field for the Hail Mary wearing the same number, which should be a penalty. (Double numbers are clearly visible on the final touchdown here.) NFL, NCAA, NFHS -- get rid of the celebration penalty. Enforce the anti-taunting rule; otherwise, let players and spectators have fun!
Hidden Play of the Week: Hidden plays are ones that never make highlight reels, but stop or sustain drives. Leading 14-9, defending champion New Orleans faced third-and-1 on its own 21 with 4:20 remaining, Minnesota holding two timeouts. If the Vikings could force a punt, they would have good field position to win the game on their final possession. Drew Brees play-faked a power dive, then threw a flare pass in the flat to blocking back Heath Evans for a first down. This play will never be on anyone's highlight reel, but was essential to the Saints' win.
Obscure College Score of the Week: Towson 47, Coastal Carolina 45 in five overtimes. In this contest there were six scoring plays in four quarters of regulation, 10 scoring plays in overtime. Overtime featured four field goals, two touchdowns with missed PAT kicks, three touchdowns with missed deuce tries and one touchdown with a two-point conversion, which was the winning margin for the Tigers. Located in Towson, Md., Towson University preaches "thinking outside" -- not outside the box, just outside. So go for a stroll!
Bonus Obscure College Score of the Week: RPI 6, Endicott 3. The Engineers notched two field goals as the Gulls missed three of four field goal attempts. Located in Beverly, Mass., Endicott College will rent the scenic bayside part of its campus for conferences, weddings, "intimate holiday celebrations, cocktail parties or Sunday brunches."
Cupcakes -- Fear Their Wrath: The college football season opened with Jacksonville State and North Dakota State, Division I-AA cupcakes hired to assure big-deal programs an auto-victory, winning at Ole Miss and at Kansas, respectively. In the second week James Madison and South Dakota, Division I-AA cupcakes hired to assure big-deal programs an auto-victory, won at Virginia Tech and at Minnesota, respectively. Note that in all four cases not only did the cupcake prevail, it prevailed on the home field of the football factory.
Hurray for overmatched Morgan State. Trailing football factory Maryland 48-0 on the Terps' home turf, the Bears -- a hired cream puff who in 2009 lost by 41 points at Akron -- kicked a field goal to prevent the hosts from boasting of a shutout.
Reader Comments: Matthew Moyle of Memphis, Tenn., writes, "I was cycling home from work today when the Jackson State football team drove by, arriving in town to play Tennessee State. Two buses and one van plus FIVE motorcycle cops, one marked state trooper, and two unmarked police vehicles. All lights and sirens blaring, and the lead motorcycle was waving cars out of the way. I'm pretty sure the officers were Mississippi state troopers -- they weren't Memphis city cops. So not only were Mississippi taxpayers paying the officers for the time they provide the escort, but they are presumably spending the night here with the team, and are away from their usual jurisdiction. For all I know, they'd been using their sirens to cut through traffic all the way from Mississippi."
Indeed, it is common for college and NFL teams to travel accompanied by phalanxes of police officers who stop traffic at intersections, or use sirens so the football buses can roar past. Sometimes police even accompany the buses of football-game announcers, using sirens to move them through blocked traffic. Why should even one penny of taxpayer money be spent on police for the convenience of football teams or announcers? Why should average people stuck in traffic be inconvenienced so football players and announcers can be treated like aristocrats?
Next Week: Tony Blair claims to have said "I have nothing to offer but blood, toil, tears and sweat" and to have written the Magna Carta.
In addition to writing Tuesday Morning Quarterback for Page 2, Gregg Easterbrook is the author of the new book "Sonic Boom" and six other books. He is also a contributing editor for The New Republic, The Atlantic Monthly and The Washington Monthly. His website can be found here.