Commentary
Enjoy our flavor of the day: 3-4 defenses
Bartender, 3-4 defenses for everyone!
Nothing's hotter in the NFL right now than the 3-4 defense. A few seasons ago, five or six teams used the 3-4. This year, 15 are employing the look -- Ticonderoga-class nose tackle, two big defensive ends whose first assignment is to strip blockers, four quick linebackers whose job is to make the plays.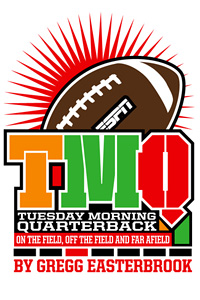 Dom Capers installed a 3-4 at Green Bay last season and immediately improved the Packers' defensive stats, from 20th overall in 2008 to second overall in 2009. (See below for more on Capers.) Last season ended with four of the top five defenses showing a 3-4. That got the league's attention, and this season the 3-4 is everywhere you look. Such defenses are the toast of sports talk. Brian Burke of Advanced NFL Stats asserts that if you adjust for differences in personnel, the 3-4 makes your team 4 percent more likely to win. That's one extra victory every two seasons -- and NFL owners would pay millions of dollars for an extra victory every other season.
There's a lot to be said for the 3-4. It creates zone-rush uncertainty, since there's one fewer defensive lineman and one more linebacker, and linebackers are better dropping into coverage. It tends to emphasize speed over strength, which can help in a pass-wacky era. But in the main, TMQ is suspicious of the 3-4 hype.
One reason I'm suspicious is because two of the past four Super Bowl winners -- Indianapolis and Jersey/A -- used 4-3 fronts. Another reason I'm suspicious is because contemporary defenses have so many personnel groups that they may run 3-4 one play and 4-3 the next. New Orleans opened the most recent Super Bowl in a 3-4, but showed a lot of 4-3, some 3-3-5 and other looks. Dallas this season is moving DeMarcus Ware around so much -- he often lines up as an end, then twists into the "A" gap by the center -- that it's unclear what to call the Cowboys' front. Green Bay's 3-4 defense, everybody's darling, gave up 45 points and 532 yards of offense in its playoff contest last season, and by the second half was switching to funky 2-5-4 and 1-5-5 fronts in desperation. This doesn't sound much like 3-4 dominance.
And consider the Washington Redskins. Using a conventional 4-3 with little blitzing, the Skins finished fourth in defense in 2008 and 10th in 2009. This year, seeking to "make plays" on defense, Washington switched to a blitz-a-rama 3-4. The Redskins are now last in the NFL in defense, and just surrendered 30 points to the hapless Rams. Not much of a testimony to the supposedly magical 3-4.
More important, I am suspicious because football tactics run in cycles of fads. The spread, the spread option, the no-huddle, the run 'n' shoot -- all seemed unstoppable for a while. The Tampa 2 seemed unstoppable. Right now, the zone-read option seems unstoppable. Such things run in fad cycles.
Twenty years ago, the 3-4 was the most common NFL defense -- Super Bowl XXV between the Giants and Bills matched two 3-4 defenses. Roughly by the year 2000, NFL offenses had figured out how to counter the 3-4, and defensive coordinators began to rediscover the 4-3. The disruptive, Super Bowl-winning Baltimore and City of Tampa defenses of this phase were conservative 4-3 schemes. Through the middle 2000s, the 4-3 was the "It Girl" defense. Then coaches and quarterbacks got a good handle on the 4-3, and defenses started reverting to the 3-4. Within a few years, the 3-4 will be understood again and teams will switch to the 4-3 as the hot defense.
Tactics matter, but players are more important. Give me a 4-3 defense with good players over a 3-4 with poor players any day of the week. There's earnest debate in sports talk about whether it's harder to find really big nose-tackle types for a 3-4 or versatile defensive tackles for a 4-3. What really matters is who's good, not the scheme. There's earnest debate about whether nose tackles should employ "zero technique" (head on the center) or "one technique" (aligned to the center's shoulder). Whether the nose tackle is a good player matters far more than how he lines up!
Same for everyone else in a defense. The Jets have shown some 2-3-6 this season. What file folder does that defense belong in? Alignments run in fad cycles; the essential question is how good the players are.
In other football news, hope you enjoyed the Chicago-Green Bay "Monday Night Football" game -- since it was all but certainly the final pairing of undefeateds this season. Reader Eric Runnebaum of Topeka, Kan., points out that after just three weeks, only three undefeated teams remain, and the sole possible undefeated pairings that remain are 17-0 Pittsburgh meeting 17-0 Kansas City in the AFC title game, or the 18-0 Steelers or Chiefs meeting the 18-0 Chicago Bears in the Super Bowl.
Stat of the Week No. 1: Since 2008, St. Louis is 2-1 versus Washington and 2-30 versus all other teams.
Stat of the Week No. 2: Tennessee has won 10 consecutive games against the NFC.
Stat of the Week No. 3: New England has won 19 of its past 20 games against Buffalo.
Stat of the Week No. 4: The past five New Orleans-Atlanta meetings have resulted in a combined score of New Orleans 134, Atlanta 133.
Stat of the Week No. 5: Indianapolis has scored on 34 consecutive goal-to-go situations.
Stat of the Week No. 6: At 2:12 p.m. ET on Sept. 26, Baltimore allowed a touchdown for the first time in the 2010 season.
Stat of the Week No. 7: At 2:48 p.m. ET on Sept. 26, the Dallas defense got its first takeaway of the 2010 season.
Stat of the Week No. 8: Since joining the Steelers eight seasons ago, quarterback Charlie Batch has started five games -- and is 4-1 as a starter.
Stat of the Week No. 9: The Lions have lost 22 consecutive road games and now threaten the record of 24 consecutive road losses held by -- the Lions.
Stat of the Week No. 10: In Arena League action, the Broncos and Chargers combined for 1,037 yards of offense, and both lost.
Cheerleader of the Week: Ivelisse of the Eagles, who according to her team bio works as a dental assistant, and ran track in high school. TMQ calls the Eagles the Nesharim -- Hebrew for Eagles -- because they are the sole NFL franchise whose logo faces right to left, like a sentence in Hebrew. Check the Eagles cheerleaders' roster page -- many of the thumbnail portraits are tilting right to left.
Sweet Play of the Week: Kansas City leading San Francisco 10-3 in the third quarter, the Flintstones lined up in a Wildcat formation with quarterback Matt Cassel split left and tailback Thomas Jones behind center. Jones took the snap, then handed to Dexter McCluster on what looked like the trendy zone-read option run; McCluster sprinted left, then flipped the ball back to Cassel, who had stepped backward, ignored by the defensive backs on his side; Cassel threw 45 yards to Dwayne Bowe for the touchdown that broke open the contest.
Sweet Play of the Week No. 2: Trailing Buffalo 13-7, New England faced second-and-9 on the Bills' 22. The Flying Elvii lined up in a shotgun spread with Danny Woodhead, an undrafted free agent from Division II Chadron State, as what looked like an extra receiver out of the backfield. Tom Brady handed off to Woodhead on a draw; undrafted free-agent guard Dan Connolly of Division I-AA Southeast Missouri State made a perfect pull block at the point of attack; undrafted free agent Wes Welker got away with an obvious block in the back; and Woodhead legged it to the end zone. Against the Giants, Tennessee used a nearly identical play, in a similar situation, for a key fourth-quarter first down, handing to little known Javon Ringer.
Woodhead was not drafted, although, coming out of the college, he was the all-time NCAA rushing leader. That distinction has since been taken away by -- surely you know -- Nate Kmic.
Sour Play of the Week: Pittsburgh leading City of Tampa 21-6, the Steelers faced third-and-3 on the Bucs' 9. This being the modern NFL, Pittsburgh came out empty backfield while Tampa came out in a dime defense. Three men rushed; five receivers went downfield; seven Tampa players were in the end zone; nevertheless, Hines Ward simply jogged to the back center of the end zone, and covered by no one, caught a touchdown. Seven defenders in a small space fail to cover the opposition's best touchdown scorer -- that is seriously sour.
Sour Play of the Week No. 2 Scoring to pull the Bills to within 38-30 at New England in the fourth quarter, backup wide receiver Steve Johnson jumped around and gestured so widely that he was called for a celebration penalty -- forcing the Bills to kick off from their 15, creating an endgame field position dynamic that helped the hosts hang on. TMQ hates the celebration rule. But it's the rule, and "professional" players should know the rules. Johnson was far more concerned about drawing attention to himself than helping his team win.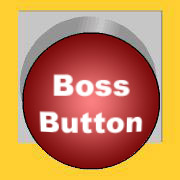 Sweet 'N' Sour Play: Defending champion New Orleans lined up trips right, with speedy Lance Moore in the middle of three. Atlanta had a regular defense, not a nickel, on the field; linebacker Sean Weatherspoon lined up to cover Moore, who blew past him for an 80-yard touchdown reception. That was sweet. A linebacker covering a speed receiver deep was sour. Also sour was that no one from the Falcons' defense or sideline recognized the mismatch and called timeout, though Weatherspoon was waving his arm in a "help!" gesture. Later, Atlanta redeemed itself in the eyes of the football gods: see below.
Sweet 'N' Sour Play No. 2: Miami showed Jersey/B complex fronts on Sunday night, including a 4-2-5 with an extra safety lined up appearing to be a linebacker, in hopes of confusing second-year quarterback Mark Sanchez. Miami leading 17-14, the Jets had first-and-10 on their own 33. The Dolphins ran a corner blitz; Miami had both safeties "high," or very deep, to prevent the corner blitz from leading to disaster. Safety Yeremiah Bell set 20 yards deep -- so deep it looked like the final snap of the game. Sanchez saw the corner coming and threw Braylon Edwards a quick stop on Bell's side; Edwards legged it 67 yards to the end zone. For the Jets, the play was sweet -- six points and evidence Sanchez is beginning to read complex defenses.
For Miami the play was very sour -- how can anyone get behind a defense with two safeties unusually deep? At the snap, Bell ignored Edwards and moved up to the center of the field, not realizing where the pass was going until it was too late. For most of Edwards' long run, linebacker Quentin Moses was the sole Marine Mammal in pursuit. Bell also ignored Jets tight end Dustin Keller when Keller scored an earlier touchdown. Though TMQ did like the South Florida Dolphins' uranium-orange shoes. It would be fun to see the Dolphins in uranium orange play the Seahawks in their kryptonite-green unis.
"NPR" Is to "Has Meaning" as "SAT" Is to ... Recently, National Public Radio changed its name to NPR. Embarrassed about the word "public" in your name? Embarrassed about "radio"? The YMCA and YWCA changed their names to just "the Y." Now if President Hu Jintao of China (pronounced like "President Who") goes to a YMCA, people can say, "Hu's at the Y."
NPR and the Y became two more institutions -- KFC, AT&T, CNN, ESPN -- whose letters don't stand for anything. A couple years back, British Petroleum changed its name to just BP, letters which, the company insists, stand for nothing. London editorialists complained that President Barack Obama several times said "British Petroleum" was responsible for the Gulf oil spill, when the company's formal name is BP. Note to London editorialists -- mayhap you shouldn't suggest the word "British" is a pejorative.
Several years ago, the American Association for Retired Persons changed its name to AARP, because heaven forbid, the leading senior-citizens organization has nothing at all to do with retired persons!
AARP sounds like a monster roaming the landscape -- "Beowulf, ye must defeat Grendel and then face Aarp" -- and this is pretty much the case in Washington, D.C. Texas A&M once was shorthand for Texas Agricultural & Mechanical University. Today the name is Texas A&M University -- officially, the letters mean nothing. TCU still officially means Texas Christian University, although the school wants its representatives to stop saying Texas Christian. (Click here then select "university name" from the drop-down menu.) You must employ the search box to find the word "Christian" on the website of Texas Christian.
The letters SAT once stood for Scholastic Aptitude Test, but this was deemed too judgmental: as if the SAT is about anything other than judging. In 1990, the name was changed to Scholastic Assessment Test. But "assessment test" didn't sound like the sort of phrase that should be used by those who set themselves up in judgment of the intellects of others. In 1994, the College Board announced that SAT no longer stands for anything. Like so much else on the college scene!
Two Games Are Enough; Tear It Down: Season-ticket holders TMQ knows are reporting they don't merely dislike, but despise the New Meadowlands Stadium, which has none of the character of the previous Giants-Jets venue, positions spectators far from the action and doesn't generate that shaking feeling in the stands.
Fans feel drained of energy -- so do the G-Persons, apparently, who blundered through a loss to the visiting Flaming Thumbtacks on Sunday.
Game tied at 10, Jersey/A faced third-and-10 from its own 1. Eli Manning threw deep for what looked like a long gain, but the Giants were called for a safety for two major penalties in the end zone -- grabbing the face mask and chop-blocking. Center Adam Koets was trying to block two pass-rushers at once and hit one while grabbing the other's face mask -- a botched line call left Koets with two men to block while both Giants guards were double-teaming. Ay caramba. After the 2009 draft, TMQ noted that Jersey/A for several years had used nearly all its high choices on skinny guys -- defensive backs and wide receivers -- while ignoring the offensive line. The Giants' offensive line, a few seasons ago a strength, now looks worn down, dazed and confused.
Bikini Calendars Aren't Exploitation of Cheerleaders -- This Is: Often, TMQ notes that although the NFL is awash in money, none goes to the cheerleaders, who are paid $50 to $100 per game or so and nothing for rehearsing -- the Broncos cheerleaders, for example, rehearse 10 hours per week. In most cases, NFL cheerleaders don't receive anything when they perform at business promotions or undress for cheer-babe calendars, or when their images are used in national advertising. Gorgeous women dancing half-naked is not exploitation if that's their choice, plus, you're supposed to look at the cheerleaders! But using someone's image in corporate promotion or advertising without paying her a fee is exploitation all the way.
Reader Jacob Robinson of Eyota, Minn., points out what looks like the latest instance of economic exploitation of cheerleaders: "The NFL.com shop now sells unframed gameday pictures of cheer-babes for $50 or more. Is the NFL giving the cheerleaders a portion of the sale revenue? I bet not.
On opening day, NFL.com had a cheerleader picture on the front page, with a button that said 'Buy Photo.' Owners and league headquarters expect revenue from this. Why don't the cheerleaders receive payments?" And it's not as if these are photos of generic cheerleaders who cannot be identified. Most are easily identified; some are listed by name. Whether a person's likeness can be identified is a classic legal test of whether fees are due. So NFL -- are you paying the cheerleaders whose photos are purchased?
The NFL is fundamentally a form of entertainment, and sexy dancing girls have been integral to entertainment at least since vaudeville. NFL and NBA cheerleaders are professional entertainers who should be paid well. Some could contend that nothing is the "market price" for cheer-babe dancing, since women audition for the openings even while knowing they won't be paid. But fair-labor laws protect workers in other job categories from being pressured into working for very little, via the argument "if you don't take this job someone else will." Huge numbers of men would be willing to work for $50 a game as NFL players or coaches just for the thrill. Fair-labor laws protect players and coaches from being pressured to work for $50 a game. At any rate, even the most rapacious NFL owner would never dream of refusing to pay the men who work for him. How come it's fine not to pay the women a fair wage?
The cohort of NFL cheerleaders is small, but that does not justify mistreating them financially. Perhaps women's groups do not take up the issue because they don't like the existence of pretty cheerleaders prancing around in micro-skirts. But that's not the way to think about this. NFL cheerleaders are fit -- most can do straight-arm pushups -- assertive, confident and perform complex athletic moves. Pro-sports cheerleaders are a much better image of womanhood than emaciated, staring-straight-ahead runway models and lingerie models. The positive way to think about NFL cheerleaders and NBA dancers is that they prove strong, athletic women can radiate sex appeal. Some organization should take up the cause of bringing them fair pay.
Christmas Creep: Mike Engle of Montreal writes, "I am a student at McGill University. Outside our Bell Centre, we have a nice park. There are already tiny little evergreen trees with Christmas lights along the perimeter." Daniel Guerra of McAllen, Texas, reports Toys R Us has already released its list of top holiday toys. Dave Lewis of Raleigh, N.C., reports, "On September 25th the popular game Doodlejump on my iPhone changed to Christmas mode. Fully equipped with snowmen, wrapped gifts, and Christmas trees. It was 96 degrees that day in my hometown."
Hooray for the Jersey Bowl The newly scheduled 2014 "New York" Super Bowl not only entails the game being in New Jersey, but both teams staying and practicing in New Jersey. Miami is "South Florida," Dallas is "North Texas," now New Jersey is "New York." Why is the NFL afraid of geography?
Jersey note 1: When Barack Obama visited Edison, N.J., The New York Times described the town as "a typically Jersey jumble of ethnicities and traffic jams." Jersey note 2: The previous Giants-Jets stadium, completed in 1976, cost $290 million in today's dollars. The replacement cost $1.6 billion. Can the new stadium really be 5.5 times better?
This article details how the New Jersey Sports and Exposition Authority, created to build the original Meadowlands stadium, became a political cookie jar, used to borrow for boondoggle projects unrelated to sports events, or simply for corruption. Though New Jersey taxpayers have already paid about $500 million for the financing of a stadium that cost $290 million, they still owe another $570 million in principal and interest on the Authority's bonds. It might have been cheaper to finance the whole thing using revolving credit on a MasterCard.
Puzzling Pair o' Plays: Trailing Arizona 17-13, the Raiders faced second-and-goal on the Cardinals' 2 with 15 seconds remaining in the first half, out of timeouts. Standard tactics dictate either a field goal attempt or a pass into the end zone so that any incompletion stops the clock; because of this, Arizona expected a pass. Instead the Raiders ran a toss sweep to Darren McFadden, touchdown. That's the kind of bold call the football gods usually reward with victory. Instead the Raiders went on to lose on a missed short field goal on the game's final snap.
Seattle leading San Diego 10-3 with 19 seconds remaining in the first half, the Blue Men Group faced third-and-1 on the San Diego 2 with no timeout. Once again standard tactics dictate either a field goal attempt or a pass into the end zone so that any incompletion stops the clock; because of this, the Bolts expected a pass. Instead Pete "One Step Ahead of the Posse" Carroll tried the same ploy, calling a rush -- in this case a quarterback draw by Matt Hasselbeck, who was stuffed. The half ended with Seattle failing to get its field goal attempt into the air in time.
The Seahawks would go on to win when San Diego's receivers, exhausted from catching passes for 455 yards, couldn't get open on the Bolts' final snaps from the Seattle 12-yard line in the closing seconds. Earlier in the fourth quarter, Seattle leading 20-12, the Bolts faced third-and-long in the red zone. Antonio Gates, San Diego's best touchdown threat, wasn't jammed at the line, and casually jogged into the end zone for a touchdown catch. The Seattle secondary played one of the worst games any secondary has ever played, yet Seattle won -- I guess it helps to have two kickoff return touchdowns.
Brady and Delilah: In the Bible, the alluring Delilah beguiles Samson into cutting his hair, taking away his strength. Reader Jack Kranefuss of Madison, N.J., wonders, has the alluring Gisele beguiled Tom Brady into growing his hair, taking away his ability to read defenses? Brady was terrible against the Jets, then had to get into a shootout game to squeak past winless Buffalo and former backup Ryan Fitzpatrick of Harvard. If Gisele is trying to end Brady's powers, what, Kranefuss wonders, might her ulterior motive be?
Many who describe themselves as pious believers know surprisingly little about the content of Scripture. See how you do on this Samson quiz, without using the Internet:
Samson's hair gave him supernatural ability because:
1. In ancient days, the strongest men wore very long hair and very long beards.
2. God promised Samson great power "until that moment when ye shall leave the domain of men and yield to the vain fancies of women."
3. His mother promised an angel her child would never shave or drink wine.
With God's active approval, Samson used his supernatural power to:
1. Bring peace to warring tribes.
2. Defend the children of Zion.
3. Slaughter thousands of helpless people.
Samson finally told his secret to Delilah, setting in motion their mutual demise, because:
1. He thought it would put Delilah in the mood.
2. He needed to know if she would still love him without his strength.
3. "She had nagged him with her words day after day, and pestered him, and he was tired to death" of listening to her.
If you haven't yet guessed, 3 is correct in all cases.
Should Youth Football Be Banned? Reader Adam Gadberry of Birmingham, Ala., notes this testimony last week about possible national legislation on youth-sports head trauma. One motivating force is this report, which finds that concussion incidence is underreported. Another is this report from the American Academy of Pediatrics, which finds rising incidence of sports concussions in those 12 years age or younger.
Why the latter? My guess is the recent fad for youth tackle football. There have always been Pop Warner games, but youth tackle has exploded in popularity in the past decade or so -- because football is so popular, and because rising prosperity allows more parents to fund leagues.
Here's some advice from Tuesday Morning Quarterback: No one under the age of 12 should play tackle football. The brain case has not finished forming at that age -- pediatric studies show that those under age 12 are far more prone to concussions than those over age 12, and also that head trauma in youth has longer-lasting aftereffects than head trauma after roughly age 16. There's an emerging theory that many of what manifest as concussions in high school or college actually began as blows to the head in youth football, when the brain and brain case are more vulnerable.
Moms and dads, don't let your kids play organized youth tackle under the age of 12! At that age, play flag football -- kids learn just as much, with a fraction of the risk. Which raises the question: Should youth tackle football be banned via legislation?
One youth tackle organization just announced it was partnering with the NFL to promote concussion awareness among very young football players. Maybe instead the organization should disband. And why exactly is the NFL, which continues to claim for the purposes of show to care about concussions, encouraging those under age 12 to play tackle football in full pads?
Kick Returns Are About Blocking: It sure was fun to see Devin Hester busting down the sideline for a punt return touchdown on "Monday Night Football" -- seemed like old times. When a runback results in six, the returner gets the praise but the blockers should get the credit. The key aspect of Hester's touchdown return is that no Green Bay player touched him until he hurdled the punter just before scoring.
Hester is a terrific returner, but there are lots of fast, slippery guys running back kicks in the NFL. Hester now has 12 kick/punt return touchdowns, one shy of Brian Mitchell's NFL career record, because his blocking has been good and because Bears special teams coach Dave Toub -- who's been with Chicago since Hester arrived -- draws up good plays. That there's a "play" on a kick return is hard to appreciate, but good special teams run plays. On the Hester touchdown, the play was for blockers to drive the coverage men to Hester's left, then for him to run right. It worked, aided by good blocks from little-known backups Rashied Davis and Garrett Wolfe. The Bears were sixth in 2009 in Rick Gosselin's overall rankings of special-teams performance. With a return touchdown and field goal block on Monday night, they're well on the way to a high finish in 2010.
As for the Packers, a popular preseason Super Bowl pick in the NFC -- it's fairly difficult to win if you commit 18 penalties. Green Bay outgained Chicago on offense, but on kick returns and penalties, the Ming Ding Xiong ("Bears whose outcomes are decided by fate" in Chinese) enjoyed a net edge of 191 yards. That's sufficient to win a close game.
Disclaimer of the Week: Bridgestone Tires is running a commercial in which astronauts prance around on the moon only to discover, upon return, that their moon buggy has been jacked up and the tires and rims stolen. TMQ is not sure about the subliminal message here -- buy Bridgestone if you want your wheels stolen? In the crawl appears the words, "Professional driver on a closed road. Do not attempt." Closed course -- this was filmed on the moon? And please do not build a rocket, fly to the moon and then prance around!
Unified Field Theory of Creep: Alexander Hancock of New Orleans writes, "I'm a fan of Towson (Md.) University's radio station, WTMD, on Facebook. In mid-September they posted this: 'With 2010 winding down, which albums have you listened to the most?' We were less than 75 percent through 2010. Many of the year's albums had not yet even been released." Adam Zuidema of Philadelphia reports, "This past week I was driving through Willow Grove, Pa., and noticed an electronics store advertising 'Black Friday sales every Thursday in September.' Not only is the store having Black Friday sales two months in advance of Black Friday, the store is having Black Friday sales on Thursdays." Earl Burton of Peoria, Ill., reports that CBS is already running ads for the "upcoming" March Madness tournament -- six months from now.
Yancy Deering of Cincinnati reports that on Sept. 23, with three full months of the year ahead, Anderson Cooper of CNN announced his "Heroes of 2010." Deering asks, "What if someone rescues some orphans in November, does he not get consideration? What if someone on the list does something bad before the clock runs out on 2010 -- will he have to return his trophy, like Reggie Bush?" And Chris Smith of New York City reports, "On Sunday, the Howard Beach neighborhood, which is near JFK airport, held a Columbus Day parade. By my calculations, on Sept. 26, 1492, Columbus was still in the middle of the ocean, searching for India."
Michael Sandler of Silver Spring, Md., writes, "The Jewish holiday of Sukkot began this year at sundown on September 23rd and lasts one week, until Thursday. On the night Sukkot began, I received an email from the synagogue asking volunteers to help take down and store the Sukkah the following weekend." (Sukkah are temporary structures, sometimes called tents, that serve as a reminder of the poor material circumstances of the 40 years of wandering. Don't have time to build a tent? Buy prefab.)
Beware the Crabtree Curse: Under Mike Singletary, San Francisco is 8-5 without Michael Crabtree and 5-10 with him. Two weeks ago TMQ wrote, "At this point the Squared Sevens look almost uncoached." Check that: They look like they have no business in the NFL, having been blown off the field twice in three games, by Seattle and Kansas City, which finished a combined 9-23 last season.
San Francisco has been boasting about its defense, yet gave up 457 yards to Kansas City, which is no offensive juggernaut. Even Patrick Willis, the Squared Sevens' best player, was nowhere to be seen as the Chiefs rushed for 207 yards. Trailing 31-3, San Francisco reached the Kansas City 3-yard line with three seconds remaining and called timeout, as Singletary frantically tried to keep a game without a touchdown off his résumé. It would have been more dignified for the Niners to kneel.
As for the 3-0 Chiefs, who've beaten the Niners, Browns and always-slow-starting Chargers, we'll know more next week once they have faced the Colts. Check the early Kansas City edge in punt return stats -- almost double the yardage of the next-best club. Kick returns involve luck, and luck tends to even out as the season progresses.
More Proof of the Decline of Western Civilization: Reader P.J. Hartman reports that Sparta, Mo., has a high school whose sports nickname is the Trojans. Here it is -- the Sparta Trojans.
Stop Me Before I Blitz Again! Trailing 21-3 in the third quarter, Jacksonville sent a seven-man blitz after Michael Vick, resulting in a 42-yard completion to DeSean Jackson and the game-icing touchdown a few snaps later. Cleveland leading Baltimore 17-14, the Ravens facing third-and-5 in the fourth quarter, Rob Ryan sent the rarely observed eight-man blitz -- rarely observed because it is like handing out cards that say, "please score a touchdown." Joe Flacco threw a 27-yard touchdown to Anquan Boldin, and the Browns' goose was cooked. Houston leading Dallas 3-0 late in the second quarter, the Boys faced a third-and-10. The Texans brought a big blitz; Tony Romo completed a long pass to Miles Austin on the Moo Cows' 1, setting up a Dallas touchdown. Third-and-10 must be the worst time to big-blitz, because the offense assumes that's what is coming.
Yes, blitzes sometimes work: A Rams six-blitz forced the Donovan McNabb interception that iced the Les Mouflons-Skins. But coaches boast about how they will make a big play by all-out blitzing; usually the play they make is for the offense.
Michael Vick Watch: Michael Vick sure has looked good in two outings, but he's beaten teams that are 10-28 since the start of the 2009 season. Defensive coordinators have forgotten his flaws, such as never looking at the opposite side of the field when he rolls out. As defenses watch film and remember his flaws, his effectiveness is likely to decline. Though with Washington and San Francisco as his next opponents up, Vick's fun autumn may continue awhile.
Scoring on a long catch early in the Jax-Philadelphia contest, DeSean Jackson began waving the ball in the air at the Jaguars' 15-yard line -- didn't he learn anything from his "Monday Night Football" fumble in the same situation? This game was a front-seven feast, pairing the Eagles' offensive line, which has allowed 14 sacks, worst in the league (despite having the NFL's highest-paid offensive lineman, Jason Peters) and the Jax offensive line, which is third-worst and surrendered six sacks on the day (despite having recent first- and second-round draft picks at tackles).
Mouth Guard Update: In noting the relationship between proper mouth guards and concussion safety, I said there are three types of mouth guards: flat, boil-and-bite and custom-made by a dentist. Turns out a fourth type just entered the market -- custom-made at home. Shock Doctor, which has long produced high-quality, high-end mouth guards, especially for those with braces, has a new kit that involves taking an impression at home, then mailing it back to the company for a dentist-quality fit. The new Shock Doctor costs a lot more than a boil-and-bite but less than a dentist-made mouth guard. The more players who wear properly fitted, high-quality mouth guards, the fewer concussions there will be.
Also there are single-sided mouth guards for the upper jaw and double-sided mouth guards that stabilize the lower jaw as well. Some researchers believe a player who has experienced a previous concussion will benefit from a double-sided mouth guard. Regardless, they provide superior protection for teeth, and there's no downside to wearing them. A quality double-sided mouth guard is the Brain Pad.
Colts Return to Normal: After the Super Bowl and the opening-day Indianapolis defeat at Houston, TMQ complained that the Colts' offense had become stale and predictable. In Week 2, Indianapolis surprised the Giants with a rush-oriented game plan. Sunday, Indianapolis surprised Denver by having Peyton Manning play the first three quarters under center, something he's rarely done since 2005. Just this little change -- Peyton under center, quick slants from three-step drops -- seemed to discombobulate the Broncos' defense, which likely didn't spend one minute last week looking at film of anything other than a Colts shotgun. Plus, Indianapolis showed some new plays. Plays don't need to be hugely different from past plays to surprise a film-study-oriented NFL defense. But they do need to be a little different.
Indianapolis leading 6-0, the Colts reached second-and-goal on the Denver 5. Manning called a "show" fake -- he held the ball out toward tailback Joseph Addai for a long time (by sports standards) to make sure defenders saw the ball. Defenders respond to sight of the ball like Pavlov's dogs responded to a bell. Denver came up on the fake, and Manning threw a slant to Austin Collie for the touchdown.
Later, Indianapolis leading 13-10 and facing second-and-goal on the Denver 9, the Colts acted like it was the same slant to Collie -- then threw a corner fade to undrafted free agent Blair White, touchdown. TMQ told you in April that Blair White would become an NFL success. What incredible insider information did I possess? None! I simply knew that White had signed with Indianapolis as an undrafted free agent.
As for the host Broncos -- 22 red zone snaps for a total of six points, ye gods. Trailing 20-13 midway through the fourth quarter, Josh "When Does the Frat Party Start?" McDaniels went for it on fourth-and-3 at the Colts' 12, a good decision. But the play was a junky-looking short out at the first-down stick, incomplete. Denver, is that all you got? Soon Indianapolis was facing third-and-15 on its 17. In this situation, Denver defensive backs must "keep the play in front of them." It doesn't matter if Indianapolis gains 10 yards, all that matters is that nobody gets behind a defensive back. Collie, running a stutter-go, got behind cornerback Nate Jones for a 48-yard gain, and fans started streaming to the exits. Just to prove it was no fluke, four snaps later, Jones again allowed Collie to get behind him on a stutter-go, touchdown.
From what stadium did the home fans stream? Backgammon Field, based on the markings in the Denver end zones.
Could the Dillon Panthers Beat the Carolina Panthers? In the offseason, Carolina waived quarterback Jake Delhomme because of his turnovers. Matt Moore and Jimmy Clausen, his replacements, have combined for 10 turnovers in their first three games.
Buck-Buck-Brawckkkkkkk: Trailing Minnesota 17-10 late in the third quarter, Detroit punted on fourth-and-3 from the Vikings' 41. Skies must have darkened over the game -- not that you could see inside a dome -- as the football gods showed their displeasure with this fraidy-cat decision by Jim Schwartz. On the next snap, the football gods exacted punishment, causing Adrian Peterson to run 81 yards for a touchdown. Lions -- you came into the game having lost 21 straight on the road. Playing not to lose, rather than playing to win, won't change that! And now you have lost 22 straight on the road.
TMQ's pal Stephen Carter of Yale, a law professor slash ethicist slash novelist slash Redskins devotee, details how doing what announcers invariably call the "safe" thing helped doom Washington at St. Louis. See more from Carter below.
Manly-Man Drive of the Week: Dallas went for it twice on fourth down on its opening possession at Houston, and though the second try failed, this seemed to create an aggressive mindset for the Boys' first win. Better still: Against the defending champion Saints, Atlanta staged a 21-play touchdown drive than included going for it twice on fourth-and-2.
In overtime, New Orleans reached the Atlanta 10 and lined up for a field goal attempt on first down. The reason to go early for the field goal is so that if the snap or hold are bad, the holder covers the ball and you try again. The snap and hold weren't awful but they weren't perfecto either. Nevertheless the kick boomed, a miss, and the Falcons took the ball the other way for the victory. Holders are programmed to get the ball down and the kick away. Most have never deliberately covered the snap for a re-kick. New Orleans could have tried again three times! It's just not in the psychology of a holder to cover a snap.
Manly-Man Drive of the Week No. 2: Leading Carolina 7-0 in the second quarter, Cincinnati faced fourth-and-2 on its own 40. The Bengals sent out what initially looked like a punt unit, but the players quickly formed a regular offense -- a Wildcat with reserve tailback Brian Leonard behind center. He ran right for the first down, and although Cincinnati did not score on the possession, this call set the tone for the visitor's win. Marvin Lewis has long been a timid coach. If he starts making bold calls, rewards may follow.
Wasteful Spending on Bodyguards Watch: A reader reports, "I am a lawyer in the Seattle office of Perkins Coie, a big law firm. I arrived one morning in February to find presidential advisor Valerie Jarrett, on her way to the Vancouver Olympics, had stopped off to give a talk. In the ride up on the elevator and on the short walk to reception to get my coffee, I counted nine bodyguards. Perhaps a presidential advisor headed for a public event should be accompanied by a Secret Service agent. Nine?" TMQ adds that most people don't even know what Jarrett looks like. The huge retinue of taxpayer-subsidized bodyguards would only attract attention, thus backfiring in security terms. But it would make her feel more important -- that's the point!
Last week a reader noted Texas Gov. Rick Perry, who pounds the table demanding the federal government cut costs, spends taxpayer money lavishly on multiple bodyguards to follow him around making him seem more important. Cost-cutting is for the little people! Peyton Lowrey of Houston reports last week's column didn't know the half of it: Perry just wasted $129,000 of Texas taxpayers' money to have a large security detail accompany him on a 12-day trip through Asia. Even his wife had her own taxpayer-funded bodyguard. "Lawyers for the state have fought in court to keep secret the details" of security spending for the Perry trip, Kelley Shannon of the Houston Chronicle writes. So add to that $129,000 the cost of lawyers trying to prevent the public from finding out how the governor was wasting money.
Given the Constitution forbids states from involvement in foreign policy, the whole trip (a "trade mission") was a junket in the first place. Being surrounded by bodyguards would, however, have made Perry appear to be a visiting head of state, stroking his ego at taxpayer expense. "It's unknown how many security officers traveled with Perry's entourage or where they stayed because those are the kinds of details the Texas Department of Public Safety [the state police] wants to keep from public view," Shannon reported. Government agency wants to keep the public from knowing how money is being used -- exactly the sort of thing Perry denounces in others.
The Capers Coaching Odyssey: Dom Capers, now defensive coordinator of Green Bay, has helped trigger the charge back to the 3-4. In his career, he has been: a grad assistant at Kent State, then at Washington; defensive backs coach at Hawaii, then at San Jose State, then at Cal, then at Tennessee, then at Ohio State, then at the old Baltimore Stars of the USFL, then with the Saints; then defensive coordinator for the Steelers; then head coach of the Panthers; then defensive coordinator of the Jaguars; then head coach of the Texans; then "special assistant to the head coach" at the Dolphins; then defensive coordinator of the Dolphins; and now defensive coordinator of the Packers. That's 16 coaching posts in his career, lasting an average of two years. This doesn't make Capers weird -- in the football coaching profession, it makes him normal!
It's Like Paying for Comcast and Then Having to Watch Comcast Ads: For the past two years I've subscribed to NFL Game Rewind, an excellent product -- for $40 a year, you can replay any game, in high quality, on your computer. There's just one catch: When you go to the NFL.com video tab to look at highlights, you must first watch an ad for Game Rewind, even if you are a paying customer of Game Rewind. Arrggghhhh. Please NFL, fix this.
Locking the Femtobarn After the Boson Escapes: Managers of the Large Hadron Collider on the French-Swiss border have announced their super-advanced atom smasher will run at half power in 2010 and 2011, then shut down for maintenance in 2012.
Recall that the $10 billion machine was first turned on in 2008 and immediately failed, with a "magnetic quench" causing six tons of liquid helium to leak. TMQ hopes red lights flashed and klaxons sounded as someone got to yell, "Warn the authorities to evacuate Switzerland!" More than a year of inactivity followed as maintenance crews fixed broken stuff. Now LHC managers say that after running the accelerator at half power for a while, another full year of maintenance will be needed.
So by the end of 2012, the LHC will have been open, staffed and fully subsidized for six years -- staff of 700 and a $650 million annual budget -- but will have functioned for only about two years, at partial power. Though, according to Science magazine, the low-power runs will produce "one inverse femtobarn of data." Thanks for clearing that up.
Probably full power for the LHC will not create strange particles that crush the Earth out of existence, according to this 2003 study, which finds "no conceivable danger." Then again, this 2002 expert study found there was "effectively zero" chance of taxpayer losses at Fannie Mae and Freddie Mac.
Hidden Good Omen: Through the spring, the Redskins rewrote many contracts to convert future bonuses into 2010 salary. Football Outsiders noted that the reason you'd shift player spending into the current, uncapped year is so that your salary cap will be clean when the next collective bargaining agreement is signed. This caused Football Outsiders to conclude that the Redskins, at least, believe the salary cap is coming back and the NFL will play in 2011. Now the Cowboys have shifted a lot of money on the new Austin Miles contract into the current uncapped year. This suggests the Cowboys, too, think that in 2011 there will be football, and a salary cap.
Player Sees Career Flash Before His Eyes: Joe Flacco entered Week 3 as the league's lowest-rated quarterback, in danger of benching. His first pass was a badly underthrown short out; T. J. Ward of Cleveland stepped in front and had both hands on the ball for a pick-six, and dropped the pass. Had Ward scored on that play, Flacco would have been booed off the field by the home crowd.
Instead he finished the afternoon with three touchdown passes and a Baltimore win. The first came with Baltimore facing third-and-6 on the Cleveland 8. There's an unwritten rule among cornerbacks and wide receivers -- if the receivers don't try to block on rushing plays, and many don't, the cornerbacks won't hit them on such plays. The result is that on runs, a wide receiver often jogs casually toward his corner, then both stand watching. Anquan Boldin jogged casually toward the cornerback as if it were a rush -- then broke into a sprint, play-fake, touchdown.
Obscure College Score of the Week: Indiana of Pennsylvania 17, Slippery Rock 0. The buildup and nationwide media hype begins for the annual Tuesday Morning Quarterback Obscure College Game of the Year, Indiana of Pennsylvania versus California of Pennsylvania. This year it's on Oct. 30 at Hepner-Bailey Field at Adamson Stadium in California, Pa. (Note: This column is the nationwide media hype.) Located in Slippery Rock, Pa., Slippery Rock University expects students to bring their own toilet paper, but forbids them from bringing nunchucks or dishwashers.
Bonus Obscure College Score of the Week: Otterbein 35, Heidelberg 34. Located in Westerville, Ohio, Otterbein University offers a course that will "allow students the opportunity to do extensive self-reflection, discovering and examining their thinking and learning styles, personality types, interpersonal communication styles and belief systems."
Big-College Note: "Boise State Sloppy But Wins" -- Washington Post headline on the Boise-Oregon State game. The Broncos defeat a ranked opponent by two touchdowns, and are pronounced "sloppy" because the game was not a blowout. There are a lot of powerhouse football programs that wish they'd won by two touchdowns this weekend -- call the Texas Longhorns and ask if they'd have been happy with a two-touchdown win over UCLA. As the college season unfolds and Boise State seeks a BCS title tilt invite, the debate over style points versus substance may become excruciating.
College Sked Watch: Reader Phil Klein of Modesto, Calif., notes, "Did you see the Big Ten schedule Saturday? Illinois was idle, and all other teams in the conference played home games. Everybody plays at home! Their opponents: Ball State, Austin Peay, Bowling Green, Central Michigan, Northern Colorado, Toledo, Eastern Michigan, Temple, Akron and Northern Illinois. Against this bake-shop assortment of mainly cupcakes, the average Big Ten team score was 43 points. Hope they're proud. Here's a simple suggestion -- any school that wants to compete in a BCS bowl game must play only Division I-A schools. Is that really too much to ask?" Andrew Hoenig of Rockville, Md., adds, "Temple played a home game on Rosh Hashanah and a home game on Yom Kippur. Shouldn't everybody be going to Temple on those days?"
Buck-Buck-Brawckkkkkkk (College Edition): Max McKelvey of Richmond, Va., writes, "On Saturday against Delaware, Richmond trailed 13-27 with less than seven minutes remaining, and the coaching staff ordered a punt on a fourth-and-5 from our own 45 yard line. Do I even need to tell you who won the game?" The contest paired two of the goofiest nicknames in athletics -- it was the Blue Hens versus the Spiders.
Chris Gumas of Lancaster, Pa., reports, "Trailing Franklin and Marshall 35-10 in the third quarter with fourth-and-goal from the 9, Juniata coaches sent in the field goal unit. Juniata is 0-3 to start the season for the sixth consecutive year, and fraidy cat calls won't change that. Even at the Division III level, coaches are more concerned with holding down the margin of defeat than try all-out to win."
Reader Comments: I lauded Notre Dame for allowing fifth-year seniors to play football only if taking graduate courses, and said more universities should do the same. Kelly Lengel of Reading, Pa., writes, "The Miami Hurricanes also allow fifth-years to play only if working on a graduate degree. Heisman winner Gino Torretta and star linebacker and current assistant coach Mike Barrow got their masters while playing. Because of this, like Notre Dame, Miami annually ranks at or near the top of the graduation rankings. The University of Notre Dame and University of Miami share the American Football Coaches Association's 2009 Academic Achievement Award, which is presented by the Touchdown Club of Memphis. This is the eighth such honor for Notre Dame and the first for Miami since the award's inception."
I said Reggie Bush broke "only" NCAA rules, not laws. Stephen Carter of New Haven, Conn., differs: "I dissent on your view that Bush did nothing ethically wrong. Granted that rules and ethics are not identical, one still, upon entering into an entirely voluntary rule-based activity -- in this case, college football -- implicitly agrees to abide by its rules. The breaking of this implicit promise is indeed an ethical wrong. One might object that the rule in question is itself either unethical or incoherent. The NCAA rules regarding gifts, like those regarding income, are both unethical and incoherent. But in ethics, these conclusions do not by themselves excuse or justify a violation of rules. One who thinks the rules wrong should work to change them, not claim not to be bound by them; and if nevertheless circumstances require a breaking of the rules, then the breaking should be open and public, a means of challenging the rules by which others are bound, not a matter for private advantage-taking."
I complained about flyovers at football games. I've noted before that such flights always come from aviation training budgets (the money would have been spent anyway) but the new trend of flyovers at high school games seems a step into the absurd. Lt. Grayson Sieg of Boston writes, "As a naval aviator, I think flyovers provide a useful training tool. Typically they are conducted as a training hop -- hours we will fly regardless to maintain proficiency. Pilots practice tight formation at low altitudes, hitting a specified geopoint (here, the 50 yard line) within a very tight window (three-to-five seconds after the national anthem) at speeds in excess of 200 knots. While certainly not the most difficult tasking, there is a lot of coordination involved in doing it correctly. It's useful training."
I proffered that most sports writers and announcers who cover football for a living couldn't tell you what a Cover 4 is if their lives depended on it. Jason Reynolds of St. Louis agrees, then adds, "But I bet their kids could. I've bought every Madden football [game] from 1997 to the present. From playing that game, I can tell you about different coverages, the difference between a 3-4 and 4-3, the intricacies of goal line defense, zone blitzing, etc. I understand slant patterns, post routes, how to set a pick with two receivers running opposing routes, how to execute a screen pass, how to run the halfback on a wheel route. I think there is no doubt Madden has educated a younger generation to a level the previous generation could never have reached. I think this has a large part to do with the popularity of football."
I said the NCAA offers some of its officiating manuals for sale. Craig Powers of Houston corrects, "The NCAA offers all playing rules and approved interpretations for download in PDF form. The link for all football rules-related material is here." Michael Frain of Chicago adds, "I am a high school and collegiate football official in Illinois. Football officiating manuals for the NCAA can be purchased through most major officiating uniform outlets. (My supplier of choice is Honig's -- run by Dick Honig, former Big Ten crew chief who now works as a replay official). The rule book is published by NCA, while the manuals are developed and published by the CCA (Collegiate Commissioners' Association) -- an organization affiliated with, but not a direct part of, the NCAA. The CCA is generally in charge of ensuring uniform officiating in NCAA sports across the country."
I said NFL players don't fasten their chin straps because they think it looks macho, then high school boys seeing helmets flying off, think that's cool and emulate unsafe behavior. Don Litzenberg of Berlin, Germany, notes that in the first half alone of the Bolts-Blue Men Group contest, the helmets of Philip Rivers and Mike Tolbert came flying off, either too loose or not buckled or both. And doesn't this photo show a helmet that's too loose? David McGaughey of University Park, Md., proposes, "The NFL could immediately eliminate the loose helmet issue with a simple rule -- if a helmet is knocked off during a play, the player must be removed for the next play. That would incentivize the players to keep their lids on!"
I said all high school coaches should be required to pass a course in concussion awareness. Matt Busch of Bellingham, Wash., reports that in his state they are: "I coach tennis and basketball. Here in Washington all coaches, regardless of sport, are legally required be trained on the signs and symptoms of a concussion. If a coach suspects that a player has received or is suffering from a concussion [they] must be removed from that contest and cannot re-enter. The player must then be evaluated by a doctor and be cleared by them before resuming activity with the team." The Washington state law, enacted in 2009, is summarized here, and it's a lot tougher than NFL policy.
Here, Alan Schwarz, who's leading the charge on concussions in the media, argues that the Washington state law sounds better than it works. Like several Schwarz articles, this piece suffers from the journalese failing of treating one or two instances as proof of a sweeping trend -- you can find isolated examples of practically anything. Though, he offers a chilling detail: A Washington school system refused to do baseline testing (see below) because the school system assumed that if the tests detected any neurological issues, it would become liable. This is almost certainly flawed legal reasoning. TMQ suspects a lot of inaction regarding concussions stems from the false belief that the words "I knew nothing" protect a school, college or team against tort litigation.
Also, like previous Schwarz pieces, the article above implies that football concussions are a singular threat to teens and college students. Bicycle injuries don't cause the press to suggest that bicycles are bad; why are football injuries treated as evidence football is bad? My guess is a meta-study would show that as a group, high school and college football players are in better health than other males of the same age. I'd guess, too, that retired NFL players, as a group, are in better health than other males of the same age. If you know of any studies on these points, whatever the findings, send to TMQ_ESPN@yahoo.com.
Still, a lot more needs to be done to reduce concussion incidence and improve treatment. I'll repeat my question -- why is the NFL lagging behind the states and the National Federation of State High School Associations on concussions, rather than being a leader organization?
I also called for more baseline testing of high school athletes -- mental reflexes tested before a season begins, results kept on computer. Francesco Recchia writes, "I'm the varsity girls soccer coach at Swampscott High, in a suburb north of Boston. We recently had our varsity and JV players undergo ImPact baseline testing. Our school is testing all players from sports that have high concussion risk. If a small school district can do it why can't everybody?" I also warned soccer moms that their preferred sport is not so benign -- here's a good article on concussion risk in high school soccer.
Finally TMQ has been ranting about taxpayers having to pay for police escorts for football teams and football announcers, as if they were visiting heads of state. Then the escorts block traffic, inconveniencing typical people, because god forbid a football team be delayed! Tom Fakes of Kirkland, Wash., writes. "A few weeks ago I looked out of my Bellevue office window to see a small convoy of buses stopping in a no-stopping area to unload. There were five police motorcycles to direct the traffic and allow the people on the buses priority over everyone else. Who were these mega stars and VIPs that needed this crack security? It was the University of Washington football team. Where were they going that they needed to disrupt the traffic in a downtown area during rush hour, and do so at taxpayer expense? Maggiano's Little Italy."
Next Week: Next week's TMQ will be nonencyclopedic -- on Sunday I will be attending the Jets-at-Bills game as guest of Buffalo owner Ralph Wilson. Should I raise with him the issue of O.J. Simpson's name on the stadium wall?
In addition to writing Tuesday Morning Quarterback for Page 2, Gregg Easterbrook is the author of the new book "Sonic Boom" and six other books. He is also a contributing editor for The New Republic, The Atlantic Monthly and The Washington Monthly. His website can be found here.