Commentary
Special teams, colors rule NFL's Week 4
This story has been corrected. Read below
Bright-pink cleats, gloves and hats all across the National Football League; kryptonite-green gloves and shoes on Seattle players; it's finally happened, pink-and-green preppy football!
Amid the ocean of pink -- the color was worn across the league this week to commemorate Breast Cancer Awareness Month -- in Miami on "Monday Night Football," New England scored on the final play of the first half and the first play of the second half. The Patriots put up 17 points in barely three minutes, ultimately dominating a game that had been expected to be close.
The punt block that turned the contest into a walkover was an example of TMQ's dictum, Rush Eight If You Want to Block That Kick. Check the rush, not the returner, during an NFL punt -- it's rarely more than five men. NFL coaches, concerned with blame-shifting, don't want to call a big rush on a punt because roughing the kicker might result, whereas if the team fields the punt and then does nothing, the players are blamed. Teams that want to block kicks, such as Virginia Tech, send eight. On the punt block Monday night, the Patriots rushed eight. Miami was surprised, because the eight-rush is so rare on NFL punts.
On Tuesday, the football artificial universe is buzzing about New England having two kick blocks and a kickoff-return touchdown in the same contest. There was a third special-teams success for the Flying Elvii: Five of Stephen Gostkowski's seven kickoffs went into the end zone for touchbacks. If you score a lot -- and so far the Patriots are the highest-scoring team in the league -- touchbacks are the cherry on the sundae.
Monday night's game was dominated by TMQ's favorite kind of player, the undrafted free agent. New England got touchdowns from undrafted free agents Danny Woodhead and Kyle Arrington, both of whom were waived by other NFL teams that didn't want them. Undrafted free agents Stephen Neal and Wes Welker also played well for New England, while Miami's best performances were turned in by undrafted free agents Davone Bess and Cameron Wake. There are many first-round draft choices who wish they could play as well as the undrafted guys did Monday night.
Maybe New England played so well because of witchcraft -- see below.
In other sports news, recruiting scandals continue. The good part is that scandals impact only a tiny minority of NCAA athletes, 99 percent of whom do everything by the rules. The bad part is that almost as many don't understand the rules, or recruiting in general, for that matter.
To most who aspire to become college athletes, recruiting is a mystery. What should high school boys and girls, in any sport, do to increase their odds of getting recruited? How does the process work? Do "verbals" mean anything? Does an invitation to visit a campus mean you are recruited? What are the differences between an NCAA scholarship, a fractional scholarship, preferred walk-on status and an athletic admission letter? What are the red flags that make recruiters avoid an athlete? What are the red flags that mean an athlete should avoid a particular college?
There is tremendous confusion on these and other basic questions of recruiting. And for high school athletes and their parents or guardians, there has been no clear place to turn for answers.
Until now. Rise, ESPN's magazine for teens, just released the ESPN Rise Recruiting Guide, full of information for high school students hoping to be recruited for college sports. Some of the guide is free here. An introduction to the guide, by yours truly, is free here. You can buy the printed version of the guide, with fabulous photos and graphics, for $4.95 here.
Over the years, TMQ has found that promising young athletes whom I know personally, and their families, may make basic mistakes regarding recruiting. So TMQ has not only contributed to the new Rise guide -- I have compressed into 1,000 words the most important things a high school athlete needs to know. See here for the Tuesday Morning Quarterback Thousand-Word Guide to College Recruiting. It's free and easily printed out.
In other football news, when's the last time you saw an offensive lineman throw a touchdown pass? Readers recount several instances below.
In TMQ news, a month of NFL action has passed. Time to restart the Single Worst Play of the Season -- So Far feature. See below.
Stat of the Week No. 1: When starters left the game early in the fourth quarter against Arizona, the Chargers had a 409-89 edge in offensive yardage.
Stat of the Week No. 2: In their past three meetings, the Jets have rushed for 840 yards against the Bills.
Stat of the Week No. 3: The Browns have been in four consecutive games decided by seven points or fewer.
Stat of the Week No. 4: The Jaguars defeated the defending AFC champion Colts -- after Jacksonville lost its previous two games by a combined 50 points.
Stat of the Week No. 5: Tennessee tailback Chris Johnson, who said a 2,500-yard season was "realistic" for him in 2010, is on a pace for a 1,416-yard season.
Stat of the Week No. 6: The Detroit Lions are on a 3-41 run.
Stat of the Week No. 7: John Carney, who's taken over as place-kicker for the defending champion Saints, has not hit from beyond 32 yards since November 2009.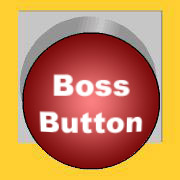 Stat of the Week No. 8: Houston is 3-1 despite being last in the league in defense.
Stat of the Week No. 9: (College bonus.) Against Oregon, Stanford gained 518 yards on offense, and lost by three touchdowns.
Stat of the Week No. 10: Undrafted free agent Arian Foster of Houston is on a pace for 2,148 rushing yards, which would be the NFL single-season record.
Why Film Study Matters: After scoring on its first possession to take a 7-0 lead at Buffalo, Jersey/B ran the pooch onside, on which the ball is kicked straight upward to come down on about the receiving team's 40. If the receiving team simply falls on a pooch onside, it gets great field position. Jets coaches had noticed the Bills' second line for kickoff receiving was all linemen and linebackers. Linebacker Chris Ellis grabbed the pooch onside -- and instead of getting on the ground, tried to run and immediately lost a fumble. Jersey/B did not score on the possession, but it set the tone for a day on which the Bills were totally outcoached: a running theme for this franchise for a decade.
Then again, coaches can't catch the ball. On one Buffalo three-and-out, Harvard alum Ryan Fitzpatrick threw a perfect 20-yard strike to Roscoe Parrish, who dropped it; then a perfect 20-yard strike to Lee Evans, who dropped it; then a perfect 35-yard strike to Evans, who dropped it.
We may thank the football gods that the 0-4 Forty-Niners do not meet the 0-4 Bills this season -- such a game would need to be blacked out for humanitarian reasons. Well-run teams fix problems in the offseason, then hang together once the season starts. Poorly run teams ignore or deny problems in the offseason, then panic when the season starts, evidenced by San Francisco firing its offensive coordinator after three games and Buffalo waiving its starting quarterback after three games. It's not as if there was some huge mystery during the offseason about whether the Bills needed a quarterback or San Francisco needed an offense. Both teams spent their entire offseasons denying they had problems, then panicked the moment the problems became obvious.
Cheerleader of the Week: Reader Jake O'Hatnick of Baltimore nominates Heather C. of the Ravens, who according to her team bio is a student at Johns Hopkins University, among the most selective academic schools in the country. You can bet she didn't get in on a cheer scholarship.
Sweet Drive of the Week: Leading 10-3, St. Louis faced third-and-10 on the Seattle 21. The call was a weakside screen to backup tailback Kenneth Darby. Sam Bradford threw a perfect strike to Darby amid defenders: touchdown, and soon Les Mouflons, last year's worst team, were 2-2. Commentary on passing skill tends to focus on the long pass -- a well-thrown screen can be just as impressive, especially since on a screen call, the quarterback knows he is likely to be hit.
Sour Play of the Week: Trailing Jersey/A 3-0 in the final minute of the first half, Chicago had already surrendered eight sacks. The Bears sent five receivers out -- and immediately surrendered their ninth sack, most ever for an NFL team in a half. When you've already given up eight sacks and don't increase protection -- that is seriously sour. The Bears finished the first half with minus-13 yards passing and more sacks allowed (nine) than completions (eight).
Sweet 'N' Sour Drive Trailing hapless San Francisco 14-13, Atlanta took over on its 8 with 3:40 remaining and immediately allowed a sack. The Falcons proceeded to drive from their own 3 to kick the winning field goal with six seconds left in the game -- that was sweet. Involving an interception and a recovered fumble on the same play, the two-phase Atlanta drive lasted 19 snaps. Twice on the second phase of the drive, before Atlanta reached scoring range, San Francisco called timeout -- stopping the clock and preserving enough time for the Falcons' victory. Nineteen straight snaps allowed and two timeouts when your opponent is desperate to stop the clock -- that was sour. As TMQ said last week, the Forty-Niners "appear all but uncoached."
Sour sidelight: With 1:30 remaining, megabucks Niners cornerback Nate Clements intercepted a Matt Ryan pass and tried to run for the icing touchdown. (Atlanta had all its timeouts, so merely getting on the ground would not have clinched the game for San Francisco.) Clements carried the ball carelessly, low in one hand, more concerned with a pick-six to pad his stats than with ball security. Atlanta's Roddy White caught him from behind and stripped the ball -- the Falcons recovered and regrouped to set up the winning drive.
More Proof of the Decline of Western Civilization: "The Heat distributed 275 press credentials for Monday's event. Satellite trucks lined the parking lot outside BankUnited Center, where the event was staged and a bank of 18 television cameras captured the proceedings" -- The Wall Street Journal on last week's "Three Kings" news conference introducing LeBron James, Dwyane Wade and Chris Bosh. In another sign of civilization in decline, Reuters reports there were no gorgeous models in bikinis draped across the hoods of sports cars at the Paris Auto Show.
Unified Field Theory of Creep: Cameron Lewis of Edmond, Okla., reports, "Driving from Phoenix to Oklahoma City, I came upon a sign advertising a free 72-ounce steak at the Big Texan in Amarillo, Texas. This sign was placed at mile marker 246 off of I-40 in Arizona -- 547 miles from the restaurant. They give you plenty of warning to start building that appetite." The 72-ounce steak is free if you finish it, which I don't recommend at any price. The list of those who finished it is here. Do you even want to meet the guy who ate a 72-ounce steak in just 33 minutes?
Christian Swindells of Warsaw, Poland, writes, "Late in September I went on the annual company retreat weekend. The very pleasant castle hotel we stayed in had leaflets in each room advertising not only their Christmas and New Year's offerings but also their Easter 2011 brunch."
Hope you enjoyed Oktoberfest -- which ended yesterday. Munich, the original city, now starts Oktoberfest in mid-September and wraps things up on Oct. 4. Wouldn't want an October festival to occur in October. Bob Wenger of Newport News, Va., notes that this year's Baltimore Harbor Oktoberfest ended Sept. 26 -- which makes it authentic!
Christmas Creep Winding Down: David Canham of Berlin reports, "In late September, Gluehwein, a traditional German Christmas drink, appeared in our local grocery store, complete with festive Christmas-themed labels. Since September, there has been a poster at my nearest bus stop for the Roncalli Weihnachtscircus, or the Roncalli Christmas Circus, for those who don't speak German. At least the circus itself does not start until the 17th of December."
Once, TMQ's Christmas Creep item chronicled Christmas observation before Thanksgiving, which once seemed excessive. What isn't excessive these days? Now Christmas kitsch in November has grown so common that only October and beforehand really counts as creep. So this item is about to fold its tent. If you have any more Christmas creep observations, send them to TMQ_ESPN@yahoo.com. Include your hometown if you hope to be quoted.
Undrafted Free Agent of the Week: On the Packers' six-minute clock-killing drive to ice a 28-26 victory over Detroit, seven of the snaps were handoffs to John Kuhn, undrafted out of Division II Shippensburg, who coming into the game had a total of 128 yards rushing in a five-year career.
Richard Nixon Once Called Recession "A Reverse Upward Trend": Losing to the Ravens is actually a positive because "this provides us with our first opportunity to respond to defeat" -- Steelers coach Mike Tomlin after the Baltimore at Pittsburgh game.
A Cosmic Thought: Last week, researchers announced the discovery of the first "exosolar" planet reasonably similar to ours in size, composition and relationship to its star. The planet is not Minshara-class -- it's too big and located awfully close to a red dwarf, a kind of star quite different from the sun. But the location of Gliese 581g is a step in the direction of the finding of other truly Earthlike worlds. With the Kepler probe, launched in 2009, being the first space instrument designed to search for Earthlike planets, discovery of the first Minshara-class world elsewhere in the Milky Way seems likely. There may be thousands or more, though distributed across distances unfathomable to us.
TMQ has done not one but two previous items on the Gliese star system, which is "close" enough, in galactic terms, that it may someday play a role in human events. How many other sports columns were way ahead of the news cycle on the Gliese star system? Here, in 1988, I assessed the search for other thinking beings. Some techno-details have changed since this essay appeared, but the basic points remain the same.
Cheer-Babe Professionalism Watch: Terrence Fails, a Nashville resident who attended the Broncos at Titans collision, reports: "The Titans' cheerleaders were in fine form through the third quarter, sporting halter tops and shorts on a breezy afternoon with a kickoff temperature of 54 degrees. How can the home team lose with such cheerleader professionalism? At the end of the third quarter, with Tennessee ahead 20-16, the cheerleaders put on long-sleeve jackets. Do I even need to tell you who won?"
Get That Segway Off My Sidewalk! It was sad to hear that Jimi Heselden, the multimillionaire owner of Segway, died on a Segway when he rode over a cliff by accident. This news only reinforces TMQ's long-standing conviction that Segways are antisocial products. London's Telegraph reports on rising incidence of Segway-caused injuries in the United Kingdom, Segway's top market. Promoted as "green," Segways are used mainly so that people can ride instead of walk, which is the reverse of green. If Heselden had been on foot, he'd be fine today. Segways may be valuable to people who have trouble walking, but are marketed to the healthy as an alternative to walking. Segway even sells a trail model -- encouraging people to ride through the wilderness rather than walk, which is not just silly but selfish, as it spoils the wilderness experience for everybody else.
Most important, Segways are dangerous on sidewalks, yet many cities allow sidewalk use. TMQ wrote in 2006, "The Segway is the SUV of the sidewalk. Promotion of the Segway as a tool of urban commuting is ridiculous, as it places on crowded sidewalks a 105-pound metallic battering ram going 12 miles an hour. Some localities have outlawed Segways from sidewalks. All should, as these machines are dangerous to pedestrians and, in my observation, within cities are operated mainly by rich twits (a Segway costs about $6,000) who expect everyone else to jump out of their way."
Offensive Linemen Gone Wild!: Last season I noted that although an offensive lineman under high school and college rules cannot catch a pass, he can throw one. I reported installing a left-tackle-throws play with my middle school team, though never calling it, and asked if any reader had ever seen an offensive lineman throw a legal pass on a planned play. I also noted another rules quirk, that an offensive lineman may take a handoff, but only if he turns his back to the line of scrimmage, and asked if any reader had seen that in a game.
Riley Saxon of Los Angeles writes, "I am the head coach for San Marino High School's JV football team, and have witnessed both a linemen pass and linemen receiving a handoff. The pass occurred in a varsity game between La Salle High School and Temple City High School, my alma mater, in October 2007. La Salle's quarterback rolled right, stopped and threw a backwards pass to the left tackle, who promptly threw a rocket to the wide receiver who lined up on the right of the formation. He ran a streak across the field, for a touchdown. The handoff occurred in November 2009 in the San Marino-Temple City JV game. Our quarterback rolled right and handed off to our right tackle, who was supposed to follow our pulling guard to the end zone. The handoff was illegal because our lineman was facing our sideline like a running back, not facing our end zone, which you must do in order to have the lineman's back to the line of scrimmage. Anyway we lost three yards on the play."
Nick Ohrn writes, "I was an offensive lineman lucky enough to receive a handoff. I attended Andrean High School in Merrillville, Ind., and we were facing our rival, the Griffith Panthers. I played guard. The play proceeded as follows: First, I turned as if for a pulling block, but continued around until I was facing my goal line. Then the quarterback handed me the ball. Then the quarterback and running back carried out a sweep fake right. Then I stood for a count of 2, hoping the defense would forget me. Then I spun around and ran upfield. The play was good for a gain of six yards, and that was my reward for four years of playing guard at 175 pounds."
Mike Gravelle, currently serving with the 2nd Battalion, 8th Marines, reports, "I have an example of an offensive lineman throwing a pass from my days playing at Division III Carleton College in Minnesota. The play won the game for us against a nationally ranked opponent. We set it up by running the University of Alabama version of the play earlier in the game -- left tackle takes a lateral, then runs. This time the left tackle threw, touchdown. It is my favorite memory from high school and college football days. Here's a write-up of the two guys who made the play."
Steering Wheels Now "Direction Management Device": The new Cadillac CTS luxo-wagon doesn't have a trunk or boot, it has a "cargo management system."
The Perfect Halloween Candidacy: On Monday, Delaware senatorial candidate Christine O'Donnell declared, "I am not a witch." Even by the low standards of American politics, this is bizarre. The National Association of Witches and Warlocks promptly denounced O'Donnell, saying she is giving sorcery and spell-casting a bad name. A spokesperson said, "Let's put her on trial under terms of the Witchcraft Act of 1542, then we'll see if she's not a witch." The strangest part of O'Donnell's television ad is not its denial of witchcraft but her twice declaring, "I'm you." What the hey is that supposed to mean? Witches were said to be able to seize other people's bodies -- but now she declares, "I'm you."
In Praise of Jerry Rice: Tuesday Morning Quarterback liked the latest Hall of Fame class, which included two linemen, a linebacker, a defensive back and nary a quarterback to be seen. Their starting points in the NFL were pleasingly nonglorious: an undrafted free agent from a Division II school (John Randall), a fifth-round choice (Dick LeBeau, who was cut by the team that drafted him, Cleveland), a third-round choice (Russ Grimm), a second-round choice (Rickey Jackson) and three first-round choices (Floyd Little, Jerry Rice and Emmitt Smith) with none higher than the sixth selection overall.
LeBeau was admitted as a defensive back, yet should have been the first assistant coach to enter Canton -- he's the primary exponent of the zone rush, the most important defensive innovation of the last generation. At the podium, LeBeau spoke as much about the players he has coached as about himself. This was refreshing: Too many Hall of Fame acceptances boil down to Me, Me, Me and have I mentioned Me? The best part of LeBeau's talk came when he recounted the things that happened to him after he turned 65 years of age.
Jerry Rice was among the entrants -- excuse me, the "enshrinees." If you argued that Rice was the greatest football player, you'd get no counterargument here. As TMQ has been noting since the column began at Slate a decade ago, what's remarkable about Rice is his statistical margin over the next best.
On baseball's all-time list, Barry Bonds has 1 percent more home runs than Hank Aaron. In basketball, Kareem Abdul-Jabber has 4 percent more points than Karl Malone at No. 2. In hockey, Wayne Gretzky has 12 percent more goals than Gordie Howe. On the NFL all-time lists, Bruce Smith has 1 percent more sacks than Reggie White at No. 2; Emmitt Smith has 10 percent more rushing yards than No. 2 Walter Payton; Brett Favre has 13 percent more passing yards than No. 2 Dan Marino.
But Rice! He has 31 percent more career touchdown receptions than Randy Moss at No. 2. Rice has 40 percent more receptions than the all-time No. 2, Marvin Harrison. Rice has 49 percent more all-time receiving yards than No. 2 Terrell Owens. Runaway margins like this are unheard of in sports, which often are about straining like mad to become a tiny bit better than the next best.
Football is a team sport in which stats are just one of many factors, and many football positions don't generate stats. If numbers alone are your guide, Jerry Rice was the best ever.
Sideline Update: Two weeks ago, I excoriated football broadcasters, including those on ESPN, for hyping big hits -- "jacked up" hits are not necessary in football, and often lead either to injuries or missed tackles -- while downplaying or ignoring concussion risk. Reader Mike Siegel of State College, Pa., writes, "I was impressed by Erin Andrews' sideline reporting of the James Rodgers concussion in the Boise State-Oregon State game. She talked about how disturbing it was that he was walking around asking what had happened, how his brother was trying to get him to sit down, telling him repeatedly that he had a brain injury. It wasn't pleasant to watch, but reassuring that the media may be getting the message that concussions aren't amusing and should be dealt with openly."
John Robertson of Aberdeen, Scotland, adds, "I thought the sweetest plays of the season so far came when the OSU coaching staff hid James Rodgers' helmet after he sustained a concussion. This ensured he could not try to re-enter the game. A smart coaching move, and an admirable example of coaches caring more about health than victory."
Wacky Food of the Week: Reader Jeremy Smith of Albany, N.Y., reports that he used to like the Chili's Quesadilla Explosion Salad -- I prefer my salads defused -- until he learn that this salad contains 1,410 calories and more fat than an entire day's recommended intake.
And It Happened in Jacksonville in Front of a Full House: Indianapolis scored to tie the game at 28, then Jacksonville took possession on its 23 with 42 seconds remaining in the fourth quarter, holding only one timeout. The Jags ran the ball up the middle, and Indianapolis, which had all its timeouts, immediately stopped the clock. "The Jaguars aren't going to try to score, they are just going to take it to overtime," lamented the announcers on WOKV, the Jags' lead station. This surely is what the Colts thought -- Indianapolis called the timeout hoping to force a punt and get a last gasp in regulation.
Two short passes by Jax produced a first down. Then David Garrard threw 22 yards to Tiquan Underwood to the Indianapolis 41. When a replay review ended, Garrard threw a quick incompletion to stop the clock, then Josh Scobee launched the winning 59-yard field goal as the clock expired. Had Indianapolis not called timeout after the first Jacksonville snap at 42 seconds, overtime all but surely would have followed. Instead the Colts, like Jacksonville's own announcers, thought the Jags would simply run out regulation. That may even have been what Jax coaches were planning -- until Indianapolis stopped the clock.
Coaching Vagabond Update: You're not really a football coach unless you have worked in many places and at some point been fired following a winning season. Larry Coker meets these qualifications. He coached at two high schools, then at Tulsa, then Oklahoma State, then Ohio State, then at Miami. As the Hurricanes' headmaster, Coker went 60-15 and won the national championship -- and was fired, because boosters were furious that Miami wasn't winning every game by 30 points. Boosters assumed that with Miami's recruiting advantage in Florida high schools, source of much of college football's speed, a volunteer from the audience could coach the Hurricanes to a top-10 finish. Since firing Coker, Miami is 24-18, has a losing record in its conference and is 0-2 in bowls. But Coker had to go; we weren't winning every game by 30 points!
What became of the gentleman? For the past two years, Coker has been working on establishing a Division I-AA football program at the University of Texas-San Antonio. Practices began in August, though the team does not play this year. The Roadrunners first will take the field on Sept. 3, 2011, versus Northeastern of Oklahoma, then face Bacone College and Minot State later that year. If all goes well, UTSA will advance to Division I sometime in the decade. UTSA practically rolls out the red carpet for walk-ons.
If you are a football factory college looking for cupcake opponents and automatic wins, surely you are thinking, "How do I contact the University of Texas-San Antonio?" Some big schools have already thought of this: Arizona, Houston, LSU and Virginia already have scheduled UTSA, a program that's never played, for cupcake dates. Wouldn't it be amusing if, by Sept. 7, 2019, when UTSA is scheduled to appear at Baylor for the purpose of being pounded in front of Baylor's home fans, the Roadrunners had become a monster team? It's what Coker's résumé would lead you to expect. Unless by then the Roadrunners are already a ranked team and Coker has been fired because the boosters are furious that UTSA is not winning by 30 points!
Disclaimer of the Week: Summer's "Last Airbender" movie -- directed by the megahyped M. Night Shyamalan, it was nowhere near as good, either visually or in script terms, as the cartoon series from which it sprang -- warned viewers of "fantasy action violence." Not violence, fantasy action violence.
Buck-Buck-Brawckkkkkkk: Trailing Washington 17-6 with 10 minutes remaining in the fourth quarter, the Eagles punted on fourth-and-5 from the Redskins' 44. TMQ wrote the words "game over" in our notebook. (Donovan McNabb is now 4-1 in starts against Michael Vick.) Trailing San Diego 41-7 with three minutes remaining, Arizona kicked a field goal. So what if it was fourth-and-17, I don't care if it was fourth-and-99!
Deconstructing the Sports Pages: Judy Battista of The New York Times wrote this about the decision to create a new NFL overtime format: "Ravens owner Steve Bisciotti voted against the change. He thinks the new rule puts too much pressure on coaches and that the team getting the ball after an opponent's field goal on the first possession has a significant advantage because they would know what they need to win or keep the game going, allowing them to use all four downs to get 10 yards."
Consider the psychological assumptions embedded in the above quotation. First, the new overtime format puts "too much pressure on coaches," who now will make a class of significant decisions -- Try an onside kick in overtime? Gamble for a touchdown rather than kick a field goal on the first possession of overtime? -- they did not make previously. Coaches, like owners, are management, while players are labor. Owners want the onus of winning or losing to be on labor; owners don't want the coaches blamed for decisions that cost games.
Next, "The team getting the ball after an opponent's field goal on the first possession has a significant advantage." Being behind in overtime is a "significant advantage"? Kind of think I'd rather be ahead. How can trailing in overtime be an advantage? Such desperation allows the coaching staff "to use all four downs." You can use all four downs anytime you please! As this column has been saying for years, football teams should punt a lot less and go for it a lot more. Here, the Ravens' owner acknowledges that going for it on fourth down is an advantage. So why don't the Ravens go for it on fourth down in regulation? Because then management, rather than labor, would be to blame for anything that doesn't work.
At Last a Manly-Man Coach: Of course, no pro or major-college coach will ever have the intestinal fortitude not to punt, right? Reader Allan Farber of Metairie, La., writes, "At Georgia Tech, Paul Johnson is 23-9 while frequently eschewing punts and field goal attempts on fourth down. There were three games in 2009 in which Georgia Tech did not attempt a punt. The Yellow Jackets were 14-of-27 on fourth-down attempts in 2009 and are 8-of-16 on fourth-down conversions so far in 2010. Saturday, Georgia Tech went 3-of-4 on fourth down against Wake Forest including a 20-yard touchdown pass on fourth-and-5 in a 24-20 win."
This Decision Spinner helps you fathom Johnson's thought process on fourth-and-short. This 2007 TMQ contained elaborate computer simulations of the game impact of going for it on fourth-and-short, even in your own territory, and also offered a chart of when to go and when to kick. How do Johnson's 27 fourth-down attempts in 2009 stack up against similar big-time programs? Ohio State went for it nine times in 2009.
3-4 Fad Update: New England leads the league in scoring; Jersey/B is second. What do they have in common? Both have run up points on Buffalo. Last season, the Bills' 4-3 defense ranked 16th in points allowed -- quite respectable considering that a bad Buffalo offense kept sending the defense back onto the field. This past summer, Buffalo switched to the trendy 3-4, and so far it has allowed more points than any team in the NFL. After 2009, the Bills' canny management let go defensive coordinator Perry Fewell, who favored the 4-3. Fewell now runs the third-ranked Giants defense, while the Bills defense appears not to be run by anyone.
Obscure College Score of the Week: Texas Lutheran 28, Sul Ross State 11. Named for a Confederate officer, Sul Ross State is "located in scenic Alpine, Texas, the county seat of Brewster County, at the gateway to the Big Bend country."
Bonus Obscure College Score of the Week: Saint Scholastica 41, Crown 21. Located in Duluth, Minn., Saint Scholastica offers "accelerated learning." On Oct. 30, Saint Scholastica faces MacMurray in the Metrodome, where the Vikings play.
Reader Comments: I've been pounding the table about the absurdity of police escorts for football teams. Kristen Schank of Chicago writes, "About five years ago, my fiancée and I attended a Queens Park Rangers soccer match in London. Queens Park is part of the Championship Division in England -- think Triple-A. As we were walking up to the stadium, we along with the rest of traffic, foot and auto, were stopped by local police to allow two or three buses to drive up to the stadium. The buses, it turned out, were not filled with players but filled with fans for the other team. Apparently, there is a huge problem with fan violence (loyalty) even at the AAA level in England. Those same fans had to be seated in police-guarded areas of the stadium and had to be escorted out at a separate time and gate from the rest of the Queens Park fans. The two sets of fans were not allowed to mingle. At least in America only teams, not entire groups of spectators, get police escorts."
I complained that even if you become a paid subscriber to NFL Game Rewind, each time you connect to the service, it forces you to watch an ad for Game Rewind. Dennis Glover of Fishers, Ind., writes, "When not reading TMQ, I track my running by using the online training log at the Runner's World website. Upon logging in to the RW website, I click on the 'Log' link, only to be taken to a page titled, 'Try Runner's World's FREE ONLINE TRAINING LOG!' I just signed in with my training log account password. When I click the big red button it takes me to my training log, I am interrupted by a pop-up, 'Subscribe to Runner's World Magazine' advertisement. I already subscribe to Runner's World -- that info is in the account I just used to sign in."
I said Delaware versus Richmond was a great nicknames contest -- the Blue Hens versus the Spiders. Tom Kolodziej of Memphis, Tenn., proposed that the Division II Gulf South Conference is nickname paradise: the Boll Weevils of Arkansas-Monticello, the Muleriders of Southern Arkansas, the Wonder Boys of Arkansas Tech, the Statesmen of Delta State (where the women's teams are the Lady Statesmen, and the football team uses the Fighting Okra as a nick-nickname). But aren't boll weevils bad? And the Lady Men -- that's gender-confused, which is pretty trendy. As for Arkansas Tech, its women's teams are not the Wonder Girls but the Golden Sun.
An item on Samson and Delilah included the question below -- and if you missed the column and wonder what the reason was, this is Tuesday Morning Quarterback, I don't need a reason.
With God's active approval, Samson used his supernatural power to:
1. Bring peace to warring tribes.
2. Defend the children of Zion.
3. Slaughter thousands of helpless people.
I contended that (3) was the correct answer. Alexander Kahan of Ra'anana, Israel, writes, "Although Samson did kill many helpless people, the people he killed were Philistines -- a tribe which was constantly at war with the Israelites, and at the time of Samson had been subjugating the Israelites for 40 years. When he wasn't killing Philistines, Samson was the benevolent ruler of the Israelites for 20 years. Thus all three answers contain elements of truth, but (2) is the best choice."
I questioned whether anyone under the age of 12 should play tackle football in youth leagues -- the immature brain is more prone to head trauma than the adult brain. Also young kids learn just as much in flag football as in tackle, perhaps more in flag. I speak as having coached both youth flag and middle-school tackle. Also, I did not allow my own sons to play tackle until they turned 13. One is now a college football player and the other made the high school JV, so not playing tackle until age 13 didn't retard their progress in football -- but did reduce their odds of medical problems.
Youth tackle leagues continue to proliferate, and they may be bad for the head health of the young in ways that aren't immediately obvious -- neurological trauma is possible without concussions, and in most cases harder to heal than orthopedic trauma. Ron Loof of Colorado Springs reports, "Recently the city of Colorado Springs decided to add a spring youth tackle football league. Apparently just the fall league wasn't sufficient. Now my godson, at the age of 9, is subjected to twice the punishment that kids in the area used to be subjected to."
Andrew Cashmore of Buffalo, N.Y., notes that player machismo is a big factor in football head trauma injuries: "I played football while I was in high school. My school's coaching staff was good about dealing with concussions. When coaches do ignore concussion symptoms, it may not be their fault. For my team -- and I'm guessing this is how it works in general -- a concussion diagnosis depended to a large degree on how a player answered specific questions. The trainer would do a few physical tests for a player who received a head hit, but if the player answered 'no' to all her questions, she would have a harder time saying he was hurt. And I can absolutely say that a player would be mocked by some of his teammates for answering 'yes' to the questions. Tough guys don't admit when their heads hurt.
"So there needs to be a change in the entire climate of football. Until attitudes about concussions change, players will continue to lie to trainers to get back into practice or games. It has to start with the NFL. If one of the stars of the league were to miss a game because of a concussion, and then come out and talk about the appropriateness of that and the seriousness of the injury, we might get somewhere. Instead NFL players act like tough guys and claim their heads don't hurt. Yes the league hasn't done enough on concussions, but the players haven't done enough either. When will the players and the NFLPA set a better example for the young?"
Everybody's seen the Tim Tebow pop pass at the goal line -- pretend to quarterback sneak, then leap into the air. When Southern Mississippi ran a tailback pop pass at the goal line, I asked readers if this had ever been done before. Joey Kennedy of Los Angeles reports, "University of Utah tailback Ben Moa threw the pop pass to complete a two-point conversion in triple-overtime to propel the Utes past Air Force in 2003. In 2003 the coach at Utah was Urban Meyer, who installed the same play with Tebow." Jay Roddy of Robinson, Pa., writes, "While a rarity now, the halfback pop pass was one of Bronko Nagurski's signature moves."
In the file folder of trick plays, I praised the bouncy-bouncy play used by Presbyterian for a touchdown -- quarterback throws what looks like an incompletion on a hitch pass, the ball bounces to a wide receiver who initially stares at it in disgust. But the throw actually was a lateral; the wide receiver then tosses deep. Steven Marks of Brooklyn, N.Y., says this play dates at least to 1982 -- here it is on YouTube. Which makes TMQ wonder, did Dutch Meyer use this play in the 1940s?
Finally a reader noted there is a Sparta high school where the sports teams are the Trojans. Adam Sandwell of Lebanon, Mo., points out, "The USC Trojans play in the Coliseum, which is Roman. Perhaps an indicator of how well American schools teach history?"
Single Worst Play of the Season -- So Far: Trailing the heavily favored Packers 28-26 late in the fourth quarter, the Cowardly Lions, losers of 22 straight on the road, faced fourth-and-9 on the Green Bay 37. You've lost 22 straight on the road, and fortune favors the bold! Boom went the punt, and now Detroit -- which never touched the ball again -- has lost 23 straight on the road. A team that's lost 22 straight on the road punting from the opposition 37-yard line late in the fourth quarter? Lions coach Jim Schwartz, you are guilty of the single worst play of the season -- so far.
Next Week: EA releases the beta of "TMQ 2011," a football video game that won't allow you to punt.
In addition to writing Tuesday Morning Quarterback for Page 2, Gregg Easterbrook is the author of the new book "Sonic Boom" and six other books. He is also a contributing editor for The New Republic, The Atlantic Monthly and The Washington Monthly. His website can be found here.
An Oct. 5 Tuesday Morning Quarterback story on ESPN.com indicated that New England Patriots coach Bill Belichick did not wear anything pink in observance of Breast Cancer Awareness Month during Monday night's game against Miami. In fact, the soles of Belichick's shoes were pink.