Commentary
Oregon's frenzied offense is a blur
Not only is Oregon scoring 54 points per game; the Ducks are snapping the ball and scoring so fast the whole thing goes by in a blur. "What did I just see?" both defensive coordinators and spectators must be asking themselves. Call it the blur offense.
Does this mean the Ducks have discovered a fundamentally new way to play football?
First, let's examine what Oregon is doing. The blur offense combines four existing ideas -- the "pistol" set developed at the University of Nevada (itself a high-scoring team, averaging 43 points); the single-wing run fakes used since football became a sport, then forgotten as old-fashioned, and now revived; the triple-option that is a standby of high school and college football, though very rare in the NFL; and the spread set that was considered radical a decade ago but now is practically conventional.
The blur offense combines these four existing ideas then executes really quickly. Not only are Oregon's offensive players swift, but the team signals in plays so rapidly that an average of just 15 seconds passes from the spot of the ball to the next snap. That's extremely fast. Even polished no-huddle teams typically take 20 to 25 seconds from spot to snap.
Oregon is not the only college team to be snapping really fast. Two weeks ago, yours truly watched Amherst, an elite academic college, run a version of the blur, snapping in an average of 18 seconds; Amherst is undefeated and averaging 40 points a game. But 15 seconds 'til the snap -- the actual average being posted by the Ducks, not a boast -- is unprecedented.
Indeed, one could argue that the most impressive thing about the blur offense is how rapidly and effectively the signals come in. All plays are called by hand signal from the sideline, and busted plays by Oregon are surprisingly few considering the pace. Players glance at the sideline, race up to the line of scrimmage and go. Here, Pete Thamel of The New York Times, one of the top writers on college football, details how the blur-offense pace is learned in zany max-speed practice sessions.
Things to know about the blur offense:
• The pistol set means the quarterback is 4 yards behind center, rather than 7 yards as in a shotgun. (A pistol is smaller than a shotgun.) Like the high school version of the spread, the blur involves lots of hitch screens, in which the quarterback quickly throws sideways to a wide receiver who's hitching. Being only 4 yards behind center means the quarterback gets the snap a bit faster and the hitch screen throw has slightly less distance to travel, arriving one second earlier. Saving a second helps accelerate the tempo. In the pistol, the tailback is behind the quarterback rather than next to him as in the shotgun. This means the tailback takes his handoff moving forward with momentum, rather than standing still as in a shotgun's draw action.
• The old single-wing involved constant confusion about whether the ball was going forward, end-around or to a pitchman who came in motion from the outside back toward the formation. The Miami Dolphins rediscovered single-wing fakes in 2008 with the Wildcat formation, and the blur offense uses lots of single-wing confusion. Sometimes the quarterback fakes to the tailback into the line and then goes into the opposite side of the line in an old-fashioned move, now being rediscovered, called the "midline option." Sometimes the quarterback sprints outside with the motion-man pitchman behind him, basically a high-tech variation on the triple-option. Often, the quarterback executes a zone-read with the tailback. Everybody's doing the zone-read in college football this season; the blur offense just executes it really quickly.
• Almost every blur offense down is either a run or a play fake. There are hardly any conventional dropbacks. Since play fakes are the most effective college passing action, Oregon basically cuts out the middleman and always play-fakes.
• Pass patterns are minimal, which keeps the quarterback's mind from melting under the pace. Oregon runs hitch screens, then occasionally fakes a hitch screen and sends a receiver on the fake side deep. That's it -- that's the blur offense passing tree.
• The blur offense has maybe 20 plays, though several involve an option about who carries the ball. A very simple playbook allows Oregon to perfect the execution and snap really quickly. Players on the field couldn't possibly understand hand signals for a conventional 50-play college playbook.
• The fast pace tires defenses more than the Oregon offense. Oregon has outscored opponents 128-13 in the second half; this is the most impressive blur offense stat. Playing defense is more tiring than playing offense because the offensive man knows where he's going, wasting no physical or mental energy. The defender doesn't know where the play is going, so running around and trying to figure this out is tiring. The rapid snap makes it hard to "roll" defensive players in and out, traditionally done to counter the fact that playing defense is more tiring than playing offense. At least since the quick-snap Cincinnati Bengals of 1988, no-huddle tactics have sought to tire defenders by accelerating the pace and to strand defenders on the field without substitutions. Oregon has accelerated the pace from impulse engines to Warp 3.
Now the question: Does the blur offense revolutionize football?
The guess here is no. High scoring doesn't guarantee a tactic will be permanent. Oklahoma led the NCCA in scoring in 1971, at 45 points a game, using the wishbone. Today the wishbone has all but vanished, even at the prep level. Countermeasures to the wishbone were found, and countermeasures to the blur offense will be found. Football tactics go in fad cycles; a countermeasure is always found. Enjoy the fun of watching Oregon (or, for that matter, Amherst) move at warp speed down the field before new defensive tactics stop the blur. In the annals of football, no offensive concept has ever proved unstoppable over the long term.
Fantastic offense hardly ensures a BCS bowl win for the Ducks. Oklahoma set the NCAA scoring record at 58 points per game in 2008, using a variation on the high school-style Franklin spread. The Sooners went on to lose to Florida in the BCS title game.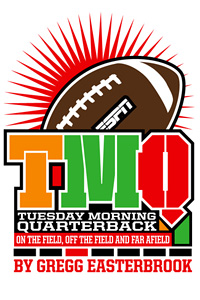 In other football news, helmets -- and hypocrisy -- were flying in Week 5. The helmets of Ndamukong Suh of Detroit, D'Brickashaw Ferguson of the Jets, Fred Jackson of Buffalo and Tony Brown of the Titans were just four of many that went flying off during games. No penalties were assessed -- though loose-fitting helmets are a risk factor in concussions, and both improper equipment and having your chin strap unbuckled are illegal.
Reader Jonathan Duker of Beit Shemesh, Israel, writes: "As the NFL talks about head safety, its own website continues to send the opposite message. The NFL's Week 4 nominations for best photo include 'The helmet of the Ravens' Jarret Johnson falls off as the linebacker attempts to bring down the Steelers' Hines Ward' and 'Texans safety Bernard Pollard buries the face of Raiders tight end Zach Miller into the Oakland-Alameda County Coliseum turf.' Both pictures demonstrate lack of head safety -- yet the NFL celebrates them, as if risking head injury is part of the entertainment."
TMQ continues to believe the NFL is merely talking about concussion safety for show, hoping the issue will go away. Player behavior won't change until penalties are assessed, and there are few signs of officials taking neurological safety seriously. If more personal-foul flags were thrown for helmet hits, helmet hits would decline. If a flag was thrown whenever a helmet came off, players would keep their chin straps buckled. TMQ thinks it would take just one week of strict enforcement of the chin-strap rule to change the behavior of NFL athletes, which would both protect them and set a better example for high schoolers, who constitute the overwhelming majority of football players. Yet the NFL won't do so little as enforce the chin-strap rule. Why? Because the NFL couldn't care less about concussion safety. The league is just pumping public-relations smoke, hoping public attention to the head-trauma issue will fade and business as usual will rule. United States Congress -- over to you.
In other football news, the San Diego Chargers, Green Bay Packers and New Orleans Saints, all preseason favorites, are all erratic. See below.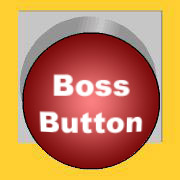 Stat of the Week No. 1: The Kansas City Chiefs are on a 1-10 stretch against the Indianapolis Colts.
Stat of the Week No. 2: Considering sacks and interception return yardage, Chicago Bears quarterback Todd Collins dropped back 19 times for a net of four turnovers and minus-17 yards.
Stat of the Week No. 3: The Baltimore Ravens have never lost to the Broncos in Baltimore.
Stat of the Week No. 4: The Atlanta Falcons are averaging 17 more plays per game than their opponents. Good teams typically average five to 10 more plays per game.
Stat of the Week No. 5: Philip Rivers is on pace to throw for 5,628 yards. The NFL single-season record, held by Dan Marino, is 5,084 yards.
Stat of the Week No. 6: The Carolina Panthers have five touchdowns and 14 turnovers.
Stat of the Week No. 7 (College Bonus): Baylor and USC combined to gain 1,002 yards of offense -- and both lost.
Stat of the Week No. 8 (College Bonus): Bethel of Tennessee gained 647 yards of offense -- and lost. (See below.)
Stat of the Week No. 9: The Dallas Cowboys gained more than 500 yards on offense -- and lost.
Stat of the Week No. 10: For the second time this season, the Chargers gained more than 500 yards on offense -- and lost.
Cheerleader of the Week: Tracey of the Washington Redskins, who according to her team bio began dancing during games as a child in Section 204 of old RFK Stadium, where her parents had season tickets. Also according to her team bio, she has coached cheer and posed for Maxim, which made her jump on a trampoline and smile as a wind machine blew.
Sweet Play of the Week: Game tied at 21, City of Tampa took over on the Cincinnati Bengals' 34 following an interception, with 14 seconds remaining and the Tampa Bay Buccaneers out of timeouts. Maybe, just maybe, this will be a sideline pattern. Sophomore quarterback Josh Freeman threw to the sideline to receiver Michael Spurlock, whose entire body -- except his feet -- was out of bounds when the pass arrived. Completion to the 13, and the winning field goal boomed on the next snap.
Sour Play of the Week: Jersey/A leading the Houston Texans 14-0, the New York Giants faced third-and-4 on the Moo Cows' 12. Eli Manning is starting to look for Hakeem Nicks at the goal line and had already thrown him a short touchdown pass. Nickelback Brice McCain lined up across from Nicks in a weird "inside technique" stance, facing the center of the field. Corners who line up this way are conceding the sideline but being sure of stopping a down-and-in.
At least that's what's supposed to happen. Nicks ran a down-and-in -- and McCain just stood there watching as the uncovered Nicks scored a touchdown. There was no one else in McCain's area for him to worry about. When you line up specifically to stop a down-and-in, then stand watching that very pattern run for a touchdown, that is seriously sour. Nicks was covered by no one despite Houston dropping seven into coverage against four receivers and having only a small area of the field to defend. The Texans are last in the league in passing defense.
Sour Play of the Week (College Bonus): Game tied, Texas Tech attempted an onside kick. The kick did not travel 10 yards: Tech players simply stood around, staring at the ball -- a live ball! As Texas Tech players stood watching, Terrance Ganaway of Baylor picked up the ball and ran for a touchdown. Video is here. It was the second consecutive game in which a Texas Tech onside kick was returned for a touchdown.
Sweet 'N' Sour Performer: Tony Romo managed to throw for 406 yards, yet have a terrible game. Only the Cowboys can really pull that off. Score tied at 20, the Cowboys faced second-and-6 in the fourth quarter; the Tennessee Titans rushed five; Romo attempted a "hot read" quick out to tight end Martellus Bennett and threw the ball directly into the hands of the Titans' Alterraun Verner, setting up a touchdown for the visitors.
With Tennessee leading 34-27 with 2:05 remaining, on third-and-9, Romo threw short right to tight end Jason Witten; Tennessee linebacker Will Witherspoon, who's having a tremendous season after being waived by the Eagles, broke up the pass. On fourth-and-9, Romo attempted the same pattern and Witherspoon again broke up the pass, this time dropping an interception. (Witherspoon slapped himself in the helmet until he realized it had been fourth down.) Waiver-wire linebacker gets consecutive passes defensed in the endgame -- that was sweet. Pro Bowl quarterback throws directly to waiver-wire linebacker on fourth down -- that was sour.
TMQ: Grammar Snob: The expression "healthy food" has become widespread, used where "healthful food" would be correct. Food can't be "healthy." Food, in most cases, is dead.
Space Rocks Watch: Last month, the Pan-STARRS telescope in Hawaii located a potentially hazardous asteroid that has a slight chance of striking Earth and is large enough to obliterate a major city. This column regularly reminds that our world can do nothing to prevent the impact of an asteroid -- and that recent research shows such impacts were not confined to the primordial mists but are distressingly frequent in geological terms. (Details are here.)
Most fancy telescopes are optimized for scanning the far heavens: Pan-STARRS is the first major telescope with technical features appropriate for looking for objects relatively close to Earth. Pan-STARRS began operation in May, and required only to September to discover a scary nearby space rock. As recently as 20 years ago, astronomers believed the odds of a scary space rock near Earth were infinitesimal. Pan-STARRS may instead discover hundreds of dangerous, relatively nearby space objects.
During the Cold War, the United States spent more than $2 trillion building nuclear-tipped missiles in the hope that none would ever be used. Why won't we spend 1 percent of that amount building an anti-asteroid rocket in the hope it will never be used?
What's the Deal with Green Bay, New Orleans and San Diego? TMQ contends that at moments of stress, coaches should yell: "Don't panic, there will be plenty of time for that later." The defending-champion Saints shouldn't panic, though might later. The Saints' No. 1-rated offense of 2009 is 10th-rated now. New Orleans just stumbled to 20 points in a loss. Twenty points might sound decent until you factor in that the loss was to Arizona, which trails only hapless Buffalo in points allowed.
The New Orleans offense is sputtering, and injuries at tailback haven't helped. Mainly, defenses are playing the Saints soft, often in Cover Four (four defensive backs dropping deep) to prevent Drew Brees' deep strikes that put the Saints into the Super Bowl. New Orleans hasn't adjusted yet. Last season, New Orleans had 11 completions of 40 or more yards: so far this season, just one. Sean Payton needs to adjust his calls to nickel-and-dime defenses until they are forced to come back up.
New Orleans might also be suffering from big-game exhaustion -- the playoffs, then the Super Bowl, followed by consecutive nationally televised night games to open 2010. Sunday, Payton seemed bored and Brees had no pizzazz. Trailing 23-13 with 5:20 remaining, facing fourth-and-2 and down to one timeout, Payton sent in the punt team; last season he would have gone for it in this situation. Brees jogged off the field passively; last season he would have screamed at Payton to go for it. TMQ expects New Orleans to rebound, though a Super Bowl repeat is statistically unlikely.
Green Bay was the unanimous Super Bowl pick of the NFL's own touts, and the NFC pick of yours truly. Yet the Packer is 3-2 and just played poorly against Washington after barely besting Detroit. It's not Green Bay's shortage at tailback -- the Packers are in the middle of the league's rushing stats. It's that the Green Bay defense has dropped from second-ranked in 2009 to 15th-ranked now, while the offensive line continues to struggle.
Considering Green Bay's defense allowed 45 points to Arizona in its playoff loss to end the 2009 season, and now looks average, maybe the 2009 switch to 3-4 made the Packers seem better on defense than they really are. At the time, the 3-4 was rare in the NFC, but now lots of teams are playing it and everyone has film on how to attack the 3-4.
As for the offensive line, supposedly its 2009 problems were fixed. On a second-and-14 in the fourth quarter, no one blocked a London Fletcher middle blitz. The most basic form of "line call" is for the center to identify and assign blockers to the defensive linemen and middle linebacker; for the Packers to be bungling that call five games into the season isn't good. In overtime, Green Bay faced third-and-12; Washington rushed just three; with five blockers facing three rushers, Brian Orakpo got a sack, blowing past left tackle Chad Clifton. Despite the addition of first-round choice Brian Bulaga, the Green Bay offensive line still looks shaky.
As for San Diego -- you tell me. The Chargers are first in the league in offense, second in defense. Yet they are 2-3 and just lost to the Raiders, a team they traditionally own. The Bolts' offense looks frenetic, the defense compiles stats but then vanishes with the pressure on. First in offense, second in defense, 2-3. You tell me.
Buck-Buck-Brawckkkkkkk: Trailing Jersey/A 21-0, Houston coach Gary Kubiak sent in the field-goal unit on fourth-and-7 at the Giants' 20. The home fans booed loudly, as they should have. Houston went on to lose 34-10.
The Football Gods Chortled: Jacksonville lost to Philadelphia by 25 points, then the following week, defeated defending AFC champion Indianapolis. Arizona lost to San Diego by 31 points, then the following week, defeated defending Super Bowl champion New Orleans.
Defense Trumps Offense, In Case You Were Wondering Denver brought the NFL's No. 1 passing attack to Baltimore to face the No. 1 passing defense -- and the Broncos did not cross midfield until a minute remained in the first half. Baltimore did not use any unusual coverages, merely outplayed the Broncos, dropping Kyle Orton from first in passer rating to eighth. Denver was held to 39 yards rushing while Baltimore ran for 233 yards, and that swung the contest to the home team.
Trailing by the new economy score of 24-7, Denver reached fourth-and-3 on the Nevermores' 19 with 11:54 remaining. Josh "When Does the Frat Party Start?" McDaniels sent in the kicking unit, and TMQ wrote the words "game over" in his notebook. Down by 17 points on the road late against a power defense, taking a field goal on fourth-and-short doesn't cut it. True, Baltimore was likely to win no matter what McDaniels called on this down -- but going for it was Denver's sole hope at that point.
Christmas Creep: Constance Perkoff of Evanston, Ill., writes, "The other day at a fancy airport shop, I saw a display promoting Godiva 'seasonal' chocolates molded to resemble snowflakes and tree ornaments. The clerk said they went on sale on Oct. 1." John MacGregor of Durham, N.H., reports, "At the Home Depot in Somersworth, N.H., the Christmas decorations were out on Oct. 2. Outdoor items that had previously occupied that space taken over by Christmas were hidden in the back of the store. Home Depot promotes football tailgating, but by Oct 2, the grills were put away."
Sean and Armida Macmanus of Schaumburg, Ill. report, "We went out to eat on Friday, Oct. 1 at Woodfield Mall in Schaumburg. The Macy's had Christmas decorations and the Santa-visiting area set up. Let us get through Halloween at least!" The Rev. Tejado Hanchell of High Point, N.C., writes, "My wife and I had dinner here [at Steak Street] to celebrate our wedding anniversary. The restaurant was decorated for Christmas, including a lighted, trimmed tree. It was Oct. 2!" Well, at least it wasn't Oct. 1.
And Mark Correall of Gaithersburg, Md., reports, "The White House has already selected the 2010 national Christmas tree. This just makes me wonder, how old is the Halloween candy at the White House?"
Undrafted Free Agents of the Week: Undrafted Max Hall quarterbacked Arizona to a victory over defending champion New Orleans, while undrafted Shaun Hill quarterbacked the Lions to a rare victory. Hall's former teammate at BYU, the undrafted and thrice-waived Aaron Francisco, started at safety for the Colts and played well. Undrafted Danny Amendola of St. Louis is fourth in the NFL in pass receptions, while undrafted Michael Spurlock -- waived by four teams, including the UFL's Florida Tuskers -- made the deciding play in Tampa's win.
Undrafted Anthony Armstrong had the big catches for Washington in its upset of Green Bay. Armstrong has the kind of background TMQ loves: Undrafted out of Division II West Texas A&M, he played for the Odessa Roughnecks and Dallas Desperadoes before being waived by the Dolphins. He beat out highly hyped high-draft-choice wide receiver Devin Thomas, whom the Redskins released last week. Thomas, a diva type, spent more time boasting than working. Armstrong, an undrafted free agent, worked hard, and Sunday his hard work paid off.
Eliminate the Dime, Too: The U.S. Treasury is seeking to save $100 million per year by removing nickel from the nickel; nickel lobbyists are fighting this in Congress. The International Zinc Association is lobbying to maintain the existence of the penny, which is mostly zinc. If the United States, at a time of record mega-deficits, can't even get rid of pennies because members of Congress fear the loss of donations from the zinc lobby, how will fiscal sense ever be established?
The quarter is the smallest unit of currency that bears meaning in modern society: pennies, nickels and dimes merely clog the national pocket, at a cost to taxpayers. Pennies mean so little they possess negative value: we should bury them in landfills! Instead, the Mint is subsidized with tax dollars to produce more of a worthless item, in order to avoid offending interest groups. Isn't this modern government waste in a nutshell?
As noted by many readers, including Deirdre O'Connell of Toronto, Canada has eliminated both the penny and the dollar bill. The dollar, the most-exchanged unit of currency, in Canada is a coin, which saves mint money by lasting longer than a paper dollar. When the United States trails Canada in anything, even sensible currency, it's time to act.
Zinc postscript: "Zinc is natural," the zinc lobby reminds, making it sound like something your kids should swallow. Of course zinc, atomic number 30, the first element in group 12, is natural. Arsenic is natural, too. Want some arsenic? TMQ contends that dangerous substances, or suspicious food additives, should be marketed with the slogan: Made with elements from nature's own periodic table.
Atlanta, Cincinnati Pass Each Other Going in Opposite Directions: The Bengals, who last December were being praised by touts as a power team, are on a 2-5 run. They looked listless against the low-voltage Bucs at City of Tampa. Everyone complains about the Terrell Owens-Chad Ochocinco distraction, but is the core problem Carson Palmer? He threw a very careless pass from his own 3 that was returned for a touchdown, then with Cincinnati holding a 21-14 lead with 2:28, heave-hoed into coverage for the interception that allowed Tampa to tie. Just to prove it was no fluke, a minute later Palmer threw another interception, setting the Bucs up for victory. The Bengals played as if they assumed an auto-win and wondered when the team plane would leave. When you enter a game overconfident despite being on a slide, you have issues.
Atlanta, by contrast, is on a 7-1 run with the sole defeat in overtime. Why are the Falcons below the radar? It might be that they do nothing distinctive; it might be their children's-pajamas-style uniforms. But Atlanta is solid on both sides of the ball and has an easy ride ahead with two games remaining against winless Carolina. I watched Atlanta drip-drip-drip its way to victory against Cleveland and tried to think of something flashy to say about the Falcons. I couldn't. But expect them to be a factor in the postseason.
John Karp of Washington, D.C. noted this story asserting that the United Nations would quietly name an ambassador to space aliens. Sadly, it seems the U.N. has backed off, probably under pressure from the space aliens that, according to "The X-Files," have already infiltrated the world's governments in advance of the 2012 invasion.
Offensive Linemen Gone Wild! John Sugrue of Roseburg, Ore., reports, "On Sept 24, I attended a [Class] 6A high school game between Thurston and Roseburg. A touchdown pass was thrown by one of Thurston's offensive linemen. Late in the game the Thurston quarterback fumbled. The center picked up the ball, ran right while looking for help, then threw the ball about 40 yards downfield for the touchdown! Final score Roseburg 35, Thurston 33." As TMQ has pointed out, while an offensive lineman in most cases cannot receive a pass, nothing says he can't throw one. If you know of another instance of an offensive lineman throwing a legal forward pass, send the specifics to TMQ_ESPN@yahoo.com.
Offensive Linemen Gone Blimp: Tuesday Morning Quarterback has long contended that linemen, especially in high school, are forcing themselves to gain unhealthy levels of weight. Katie Weil of Brookline, Mass., was among many readers to point out this story of a high school that forfeited last weekend rather than face a private prep team with several linemen exceeding 300 pounds.
Twenty years ago, there were few NFL players weighing more than 300 pounds. Now this weight is not uncommon in college. With modern training, it's possible for many college males to be what scouts call a "natural" 300 pounds -- meaning appropriate to their frame and based on supervised weightlifting and a healthful diet -- since muscle weighs more than other kinds of tissue. But college players are years ahead of high-school boys in physical maturity and time spent lifting. Rare is the high-school boy who carries a natural 300 pounds, as opposed to weight gained by deliberate overeating. For instance Good Counsel, one of the country's powerhouse private prep programs and one with an excellent reputation for taking good care of players, has no one above 290 pounds.
The prep school in question with the very heavy boys, Lawrence Academy, won its 2009 games by an average of 43-9 and its first two games of 2010 by a combined 73-14. Surely Lawrence plays well, but margins that wide suggest poor sportsmanship – when a football team wins 56-0 or 47-0, as Lawrence did in 2009, the victor, not the vanquished, should feel embarrassed. Lawrence head coach Mike Taylor -- beating up on teams that have no chance is bully behavior that reflects poorly on you and your program. Taylor declined comment. Dave Casanave, director of communications for Lawrence Academy, told TMQ, "There were valid questions about sportsmanship and game management last year. We've had some discussions with the football coaches and are optimistic that bad sportsmanship will not happen again."
More important, Lawrence claims its mission is "excellence." Can it be excellence for the football staff to be encouraging or at least averting eyes from unhealthy levels of weight gain, in order to create gigantic linemen? Don't try to tell me it's just some weird coincidence that football boys who enroll at Lawrence balloon up. Short term, excessive weight increases risk of heat stroke -- heavy players are more prone than lean ones. Long term, excessive weight gain for football can lead to lifelong health problems, including diabetes, hypertension and heart trouble.
In 2006, former San Francisco coach Bill Walsh told me he thought excessive weight in football won't end until NFL teams, colleges or high schools lose health liability litigation. The high-school level may be the place to start, since there, football players are minors whom coaches and teachers should safeguard. Maybe a high-school parent whose boy has gained unsafe weight for football should sue, claiming the abetting of dangerous behavior by a minor. That might lead to positive reform.
Stop Me Before I Blitz -- Wait, It Worked! Oakland blitzed like mad against San Diego, including three consecutive snaps with seven-man blitzes on the final Chargers' possession. The result was 506 yards of offense surrendered but victory when three of Philip Rivers' final four passes, all hurried by the big-blitz, fell to the ground incomplete. So the blitz worked here -- but the odds say that if the Raiders continue big-blitzing, over the course of the season they will be sorry.
Disclaimer of the Week: Jason Hill of Louisville, Ky., writes, "A recent Dairy Queen ad features a family in a station wagon parked at the side of a street with the parents eating Blizzards in the front while their kids sleep in the back. Though the car is parked, a 'closed course, do not attempt' message appears on the screen. The car is parked!"
NCAA Solution -- Stipends? Proposals to pay Division I football and men's basketball players usually assume they will be paid salary-like amounts. The economics don't work -- hefty payments would shut down college sports. Pay $50,000 a year (the U.S. median household wage) to the roughly 12,000 Division I football players and that's $600 million annually, or about $5 million annually per Division I school. Ohio State could afford this, could Ohio University?
Reader Jim Wang of College Park, Md., counters: why not pay them small amounts? That is, stipends: "My wife is a Ph.D. candidate at the University of Maryland and gets a stipend of a few thousand dollars a year. When she's not in class, or being a T.A., she's in a lab working. College football players, when not in class, are working out, playing games or going to practice. Pay them a little and maybe they won't be tempted to engage in petty violations, like selling jerseys, that result in suspensions."
This proposal makes considerable sense. It would reduce the perception of exploitation of athletes in the revenue sports, football and men's basketball. (All other college sports lose money, so no one's being taken advantage of in diving or fencing.) It would fit with existing policies -- many colleges pay small stipends to the newspaper editors, stage crew in the theater, the bouncers at college-sponsored parties. All of them are students doing extra work, unrelated to their classes, to help the college overall be a success. And paying a small stipend to football and men's basketball players would give them walking-around money.
Many football and men's basketball athletes come from modest backgrounds. They arrive at college and find themselves surrounded by rich kids who go out for fancy dinners and drive BMWs given them by daddy-o. They don't have cash for a cheeseburger and a milkshake, and because of practice demands, can't take a part-time job. This can engender cynicism or encourage NCAA athletes to try to skate the rules.
Most on-campus NCAA scandals involve not huge payoffs but small sums of money -- a few hundred bucks, a plane fare. Pay revenue-sport athletes a stipend, and the scandals -- which themselves waste resources -- would decline.
Unified Field Theory of Creep: Marveous Hester of Lindale, Ga., reports, "The city school system in my town just named the 2012 teacher of the year -- 14 months before 2012 begins." Kevin Uy of New Orleans reports, "Last week, faculty at the New Orleans-area high school at which I teach received an e-mail telling us to submit nominations for Student of the Year. Next week will be the ninth full week of school, out of 36!" Looks like logic isn't on the curriculum in New Orleans or Georgia high schools.
Joseph LoSasso of Tampa, Florida, writes, "The website of shoe designer Christian Louboutin has a countdown clock, counting down to the release of his spring line. Check the clock -- his spring 2011 line will be released shortly before Thanksgiving 2010." Flynn Fidgeon of Vero Beach, Fla., writes, "Last April, the International Magicians Society named Criss Angel Magician of the Century. There are 90 years left in the century, so they may have jumped the gun a bit."
Maggie Kowalski of Bayonne, N.J., reports, "Logging into Facebook on Oct. 6, I received the following update from one of my favorite Boston bars, the Cask n' Flagon -- 'Winter beer specials are here!' Fall just began. Winter doesn't start for another 10 weeks." And Bill McVay of Blacksburg, Va., writes, "I attended the Virginia Tech versus Central Michigan game on Saturday. With 7:11 left in the second quarter, they put up on the scoreboard to text your vote for the game's MVP, giving two player choices. They then announced the winner with 10:45 left in the game."
Psychoanalyzing a Play: Dallas and Minnesota are 1-3, and face each other in a Knockout Bowl this coming Sunday -- whoever loses can forget about the playoffs. In the Cowboys' case the explanation for their record is easy: The Boys are playing poorly. The Vikings' case is more complicated.
Last night Minnesota opened with a reverse pass from Randy Moss to Brett Favre, gaining 9 yards but overturned by a penalty -- as drawn up, the play was illegal. Set aside that the Vikings have 26 coaches, yet none of them knew, or bothered to check, the rule governing passing back to the quarterback. (The rule quirk is that to be an eligible receiver, a quarterback must line up at least 1 yard off the line of scrimmage; Favre lined up under center.) What was the point of having Moss throw a rinky-dink short pass to Favre, who is 41 years old and must stay uninjured for the Vikings to post a big season?
This play was not some postmodernist commentary on the public obsession with Moss and Favre. It was, rather, an attempt to get yet more publicity for Favre, who in a very long career has never caught a pass downfield. (He's caught two deflected passes behind the line.) "Forty-One-Year-Old Superstar Catches Pass" -- that was going to be the sidebar heading. The play was the first one ever drawn up by a publicist. And it shows everything that's wrong with the Minnesota situation -- like the Jets and Packers before them, the Vikings have become a promotional vehicle for Favre, or rather for Brett Favre Brett Favre Brett Favre, as TMQ once dubbed him. Favre's media profile and endorsement deals are more important to the Vikings' organization than all other things combined. As with the Jets and Packers before, it's corrosive.
The second half of the Vikings-Jets contest was a lot of fun, though it ran so late that many viewers on the East Coast may have bundled off to bed. Favre's second-half touchdown passes came on a third-and-17 and a third-and-19, both downs on which Jersey/B big-blitzed. Any skilled quarterback wants to be blitzed on third-and-long. Had Rex Ryan simply called a conventional defense on these two downs, probably there would have been no Vikes comeback.
Minnesota hasn't defeated the Jets since 1975, and now is 1-8 all-time versus Jersey/B. The Raiders can exhale, having snapped a streak of 13 losses to the Chargers. The week concludes with New England, on a 14-0 run against Buffalo, owning the top misery streak in pro football.
Network Greenlights a Prequel to the Sequel of the "Nikita" Remake: Anyone can produce a television show that is mainly nonsense: As James Parker of The Atlantic has noted, to produce a TV show that consists entirely of nonsense is an art form. The latest variant of Nikita rises to the level of nothing but nonsense: There are no scenes that make sense. So by Parker's standard, the latest Nikita is art. But like a lot of art, it's really bad. Five episodes have aired, and TMQ needs to get his points in before the cancellation.
"Nikita" is a remake of the 1997 television series, itself a remake of the 1990 movie. Doesn't more time need to pass before a TV series can be remade? By this standard a "Friends" remake is already overdue. Nikita is locked in struggle with An Agency Far, Far More Secret Than the CIA. Whenever An Agency Far, Far More Secret Than the CIA shows up in movies or TV, my first thought is that the agency budget would have to be many billions of dollars: Where does its budget come from? The latest Agency Far, Far More Secret Than the CIA is depicted as near-omniscient, yet cannot locate Nikita even though she lives in a palatial apartment and constantly uses cell phones and the Internet.
In the pilot, Nikita, this time played by Maggie Q, effortlessly beats into unconsciousness two huge men with guns -- Maggie Q might weigh 110 pounds -- and doesn't even muss her clothes. She breaks a dead-bolted hotel door with a single kick, shattering the hinges, then kicks a huge man, causing him to go flying backward and smash into a wall unconscious. One doubts even a martial-arts champion could do either thing.
Nikita depicts its heroine killing bad guys by throwing knives. In one scene, a steak knife thrown into a huge bad guy's chest causes him to fall dead instantaneously. Even if a steak knife could be thrown into the center of the chest (unlikely -- the sternum is pretty strong), a person wouldn't just fall dead: he would struggle, try to clamp the wound and so on. In Nikita, he falls instantly dead. The flick "Mr. and Mrs. Smith" offered a lengthy sequence in which Angelina Jolie throws steak knives into the chests of numerous huge men, resulting in instant death every time. And in that movie the huge men are wearing body armor -- the steak knives go through their bulletproof vests, then through their sternums and are still moving with enough force to cause instant death. That's some throw, considering Jolie weighs maybe 120 pounds. Obviously "Mr. and Mrs. Smith" contained nothing but nonsense. Can't physical reality at least be depicted accurately? At the end of the scene, Jolie accidentally hits Brad Pitt with one of the knives. He is unharmed and doesn't even bleed --- though the same knives caused instant death to everyone else.
Nikita has also featured a scene increasingly presented in nonsense cinema -- she causes instant death to a huge guy by twisting his head. In the Fox show "Fringe," in the Arnold Schwarzenegger flick "Commando" and in other Hollywood offerings, regular people who don't have any superpowers cause instant death by twisting someone's head. Is this possible? And wouldn't the person whose head is being twisted -- what's the word I am looking for -- resist?
In my favorite scene, Nikita stops bullets fired at her from point-blank range by holding up a plastic beach chair. Secret agencies need people with these skills!
Dr. Jekyll and Mr. Martz: Drew Brown of Manassas, Va., a reader with good memory, reminds that a decade ago, when TMQ debuted on Slate, I used "What the Martz!" as a football expletive. He urges me to revive this phrase.
Early at Carolina, Martz called Flip 90, a favorite play from the Rams' Super Bowl season: Matt Forte rushed for 18 yards for the touchdown. Then, leading 17-3, Chicago faced third-and-goal on the Panthers' 1. Martz called a pass, interception. "What the Martz!" Or just, WTM! Chicago won despite 22 net yards passing by the Game Book calculation, minus-five net yards passing when interception returns are taken into account.
Adventures in Officiating: A celebration penalty against the Cowboys forced Dallas to kick off from the 15, setting up a long Flaming Thumbtacks' return. The "celebration" was two guys jumping around -- please NFL, ditch this stupid penalty. But though the celebration rule is a crummy rule, it is the rule and "professional" football players should know the rules. The Cowboys were jumping around like mad as though they'd won, when all they had done is tied the contest. As TMQ notes, though Texas views itself as the center of football culture, the football IQ of the current Boys is quite low.
At Carolina, defensive end Charles Johnson batted a Todd Collins pass into the air, and was in position to intercept as the ball came down. Collins prevented that by wrapping his arms around Johnson -- why wasn't Collins flagged for holding? Collins could not have been flagged for pass interference because the ball had been tipped. Too bad, because a pass interference penalty against a quarterback would have been something to remember.
Wasteful Spending on Bodyguards Watch: Dana Priest of the Washington Post recently reported that bodyguards have become common even inside the Pentagon, which is itself ringed by guards. "'You can't find a four-star general without a security detail,'" she quoted a three-star general as saying. The three-star general explained, 'If he has one, then I have to have one. It's become a status symbol.'"
This supports TMQ's contention that nearly all bodyguards supplied to federal, state and even local officials at taxpayer expense are not present to provide safety -- they are present to make the official seem more important. Think what would be the case if the bodyguards were, in fact, needed to provide security. Government would be saying to the public, "We are using your tax money to make ourselves safe, but doing nothing to protect you." If the world is really so dangerous that city council members and mid-level federal officials need bodyguards, then doesn't everybody need a bodyguard?
Of course the world is not that dangerous -- violent crime is in a generation-long cycle of decline. The bodyguards for public officials are strictly to make them seem important, plus allow them to double-park, cut in line, speed in traffic and so on. This nonsense is funded with money forcibly extracted from your pocket.
Government corruption in Cuyahoga County, Ohio, is a longstanding problem and a factor in Cleveland's decline. Bernadette Vielhaber of Cleveland notes that one county commissioner who was recently indicted on charges of corruption was using taxpayer-funded bodyguards to prevent reporters from approaching him. It's a bodyguard double-whammy -- public funds being wasted so a political insider can evade public scrutiny. Knife-throwing at school board meetings is pretty rare. What legitimate reason would a county commissioner have for a security detail?
A counter-example, from Christian Smith of Pasadena, Md.: "A few years ago, my wife and I were walking through the airport in Asheville, N.C., and saw a familiar face, John Roberts, chief justice of the Supreme Court. He had no security escort and was sociable when we approached him. We were all headed to the hub in Charlotte. He walked on his way without fuss or bodyguards, stopping for a Cinnabon, then got on the plane and sat in coach." A famous high public official is fine without security -- yet minor factotums surround themselves with taxpayer-subsidized bodyguards. Of course, John Roberts doesn't need phony theatrics to seem important.
Fortune Does Not Favor the Bold? Kansas City and St. Louis both opened with onside kickoffs, and went on to lose. The football gods toyed with the Chiefs, allowing them to have a 16-play drive that produced no points. From the late third quarter to early fourth quarter, Matt Cassel threw six straight incompletions, leading to consecutive three-and-outs for the Chiefs. Last year the Colts won several close games with defense rather than offense, and defense was the key to Sunday's defeat of the last unbeaten NFL squad. The Colts started three undrafted players on defense -- Daniel Muir, Gary Brackett and Aaron Francisco -- along with only one first-round choice, Dwight Freeney.
Lions Held to 44 Points: Detroit broke a nearly year-long losing streak by defeating St. Louis 44-6; in 2007, Detroit scored 44 points against Denver. The Lions have just 10 wins in the past four seasons, and two were by 44 points. This must mean something -- if only I knew what. Surely they were warming up the flat-screen TVs in Hell's Sports Bar on Sunday (this item will return soon) as the Rams and Lions faced off, entering the game on a combined 7-65 streak.
More Proof of the Decline of Western Civilization: "Maryland coach Ralph Friedgen arrived via helicopter" -- Washington Post report of Friday's DeMatha-Good Counsel game, matching the top prep football powers of the Washington-Baltimore area.
Friedgen's office is 17 miles from the field where the game was played. Apparently the helicopter was provided so that, heaven forbid, a football coach should never be inconvenienced even slightly by having to drive through traffic like a mere mortal. This is not the first time Friedgen has flown around in a helicopter as if he were a visiting head of state. Who pays for this absurd excess -- the taxpayers of Maryland, who fund the University of Maryland? Some dubious booster fund, containing cash that might have been donated to the school's core mission of education? And if The Washington Post has known about this absurd excess (plus, helicopters are high emitters of greenhouse gases) for three years, why has the paper not editorialized against it?
Buffalo, Carolina and San Francisco Already Competing for First Draft Pick: The Bills, 49ers and Panthers are 0-5: who's worst?
San Francisco has three close losses -- change a few plays and the Squared Sevens are maybe 2-3. Their embarrassment factor is highest, since they were expected to mount of playoff run, and instead are 0-5 with two nationally televised loses on their home field. Sunday, home fans wanted "We want Carr!" -- backup quarterback David Carr -- as Alex Smith bumbled his way through another game, including sprinting backward before losing a fumble that Philadelphia returned for a touchdown. San Francisco has the league's highest-paid offensive line, and isn't getting much pass blocking. But Occam's Razor holds that the simplest explanation usually is correct, and the simplest explanation is the Crabtree Curse: Under Mike Singletary, San Francisco is 8-5 without Michael Crabtree and 5-12 with him.
Carolina managed just eight first downs and 147 yards of offense in losing at home Sunday. The Cats may be able to rationalize a bad 2010 as the learning year for Jimmy Clausen, who stands a good chance of becoming a quality NFL starter. Though, against Chicago he finished with a quarterback rating of 29.7 -- and if every pass a quarterback attempts falls to the ground incomplete, his receives a 39.6 rating.
Buffalo doesn't have a quarterback in training, or anything else. There isn't a single player on the current Bills roster who would have started for any of the Bills' Super Bowl teams of the 1990s.
After posting decent defense in 2008 and 2009, Bills' management dismissed defensive coordinator Perry Fewell, who teaches the 4-3 Tampa Two, and brought in George Edwards, who teaches the trendy 3-4. Buffalo is now last in the league in scoring defense while the Giants, now run by Fewell, have the league's No. 1 defense. What a canny move by Buffalo management to show Fewell the door! Buffalo threw the 11th choice of the 2009 draft out the window on Aaron Maybin, who is so awful he doesn't even play special teams. Management won't admit the blunder because this would mean admitting Maybin's $15 million signing bonus also was thrown out the window. Owing to the declining health of owner Ralph Wilson, who turns 92 this week, the franchise has been leaderless at the top for years. "Befuddled Buddy" Nix -- his initial Big Decision was to do nothing in the offseason about the quarterback position, then panic and waive starter Trent Edwards once play began -- looks like yet another Bills' manager who has no idea what he's doing.
In Stock Market News, Moss Futures Opened Higher: Any team that acquires Randy Moss knows a clock starts ticking. How long until he becomes a malcontent? In the Patriots' case, three seasons. As New England was pasting Miami on "Monday Night Football" shortly before trading Moss to Minnesota, sports commentators were focusing on Moss' lack of catches. TMQ was focusing on the fact that Moss was refusing to block on runs to his side. No good coach will stand for that long -- midnight had struck, and Moss turned back into a pumpkin.
Moss Trade Note 1: In 2007, he was swapped from Oakland to New England for a fourth-round choice. Last week he was swapped from New England to Minnesota for a third-round choice. Moss's market value rose even as he has aged, while the Flying Elvii earned a profit (in draft choice terms) for holding him for three seasons.
Moss Trade Note 2: That the 33-year-old Moss fetched a third-round selection while the 24-year-old Marshawn Lynch was traded the same day for a fourth-round pick and a conditional late choice shows how low the NFL's opinion of Lynch is. Green Bay, desperate for a tailback, didn't even bid. Lynch becomes yet another in the decade-long string of blown first-round draft choices by Buffalo -- Mike Williams, John McCargo, J.P. Losman, Lynch, Leodis McKelvin, Maybin.
Moss Trade Note 3: The Patriots are now loaded for bear with double choices in each of the first, second and third rounds of the 2011 draft. New England may be on the verge of a major upswing in its talent cycle.
Moss Trade Note 4: The full transaction was that the Patriots received a third-round choice in 2011 while Minnesota received Moss and a seventh-round choice in 2012. The latter holds so such scant present value it might as well be a tip: "Here you are my good man, here's your disgruntled wide receiver, and I've thrown in a little something extra for your trouble."
Obscure College Score of the Week: Union of Kentucky 84, Bethel of Tennessee 55. There were 20 touchdowns, 67 first downs and 1,501 yards of offense in this contest. Union's second-half possession results: touchdown, touchdown, touchdown, touchdown, touchdown, touchdown, touchdown, kneel-downs. Located in Barbourville, Ky., Union College has spent the past seven years trying to get its education program accreditation renewed.
Bonus Obscure College Score of the Week: Shenandoah 7, Maryville of Tennessee 6. This contest featured 11 punts, five turnovers and three missed field goals. Located in Winchester, Va., Shenandoah University has a 64 percent female student body. College-guy paradise!
Reader Comments: Kirsten Smith of Lynnwood, Was., protests, "You shouldn't be including Oktoberfest in your Unified Field Theory of Creep. Oktoberfest is the celebration of the arrival of October, not a celebration of the month of October. Traditionally, the Munich festival of Oktoberfest runs from late September to the first weekend in October. This year it ended exactly when it should end."
Eric Grunzke of Denver, Colorado, writes, "On the NFL Network game day highlights of Jets-at-Bills, Deion Sanders said of Drayton Florence's pass interference penalty, 'Young corners, listen to this: You gotta turn around and find the ball. You cannot faceguard a receiver in the NFL.' But you can! Florence was flagged for contact, not for obstructing the view of the receiver, which is legal. Is it unreasonable to expect Sanders, commentator for the official network of the NFL, to know the rules of his own position?" Face-guarding once was illegal in the NFL; that rule was dropped in 2006. Face-guarding remains a penalty under NCAA and NFHS rules. Regardless, young corners, it is good advice to turn around and find the ball. A receiver's eyes become wide as the pass approaches. That's your cue to turn.
I said the bouncy-bouncy trick play goes back at least as far as 1982. Many readers, including Doug Wingo of Kansas City, note, "I believe the earliest use of the bounce play was by Texas A&M coach Gene Stallings, who employed it in the annual rivalry game with Texas in 1965. This play is a famous moment in the rivalry's history. Notice how well the wide receiver fakes disgust before snatching the ball up and throwing it."
Casey Frank of Phoenix writes, "I'm a former college basketball player and professional basketball player overseas. When I arrived in New Zealand, I found the difference in attitude towards concussions startling. In the National Rugby League and the Super 14 (a rugby union league), players routinely return to games after concussions. In rugby league's State of Origin event, there have been several occasions where players have been completely knocked out, then sent back in. I have never seen a player refuse to go back in the game and certainly have never seen a doctor forbid it. And the announcers never say anything about the dangers involved, they choose to speak of toughness and heart being shown. So while disregard of concussions in sports may be bad in the states, don't forget it can always get worse."
I noted Jerry Rice's big leads over others in all-time statistics. A few readers wrote in about similar leads by stars of test-match cricket -- my cricket knowledge leaves something to be desired. Rich Campbell of Rohnert Park, Calif., wrote, "My favorite athlete, John Stockton, enjoys similar advantages. In assists, his total is 45 percent higher than the nearest competitor, Jason Kidd. In steals, his total is 30 percent higher than the nearest competitor, Michael Jordan. Yet Stockton rarely is mentioned as a first-tier all-time athlete. I suspect it is because of his playing in a small market, not engaging in self promotion, and never winning a championship. Then upon retirement, Stockton did not become a television commentator nor enter the reality-television realm. Just a few years after leaving sports, already he seems to have faded from the public's consciousness."
TMQ had an item on obscure rules, such as that an offensive lineman must turn his back to the line of scrimmage to receive a handoff. Matthew Carey of St. Paul, Minn., writes, "I am a football referee, and I wanted to share with you my favorite obscure rule, which is in both the high school and NFL rulebooks. Rule 8-4-1a: 'The field-goal attempt shall be a place kick or a drop kick from scrimmage, or from a free kick following a fair catch, or an awarded fair catch.' So if there is a fair catch on any scrimmage kick (punt, kickoff, etc.), the captain of that team may choose to kick a free kick. A free kick is essentially a kickoff, but if it goes through the uprights, three points are awarded. I have never seen this in a game, and every coach (and most referees) I ask about the rule is unaware of this."
Sometimes one hears football types mention that if Team A punts in the closing seconds of a half, Team B should fair-catch and then attempt a free kick -- from a tee with no defensive rush, as on a kickoff -- for three points. Many kickers could hit such a kick from midfield, perhaps even from their own 40-yard line. The other situation when this might arise is if Team A has just scored and is kicking off in the closing seconds of a half, and squib-kicks to preclude a runback. Team B should fair-catch the squib, then attempt a free kick. Has any reader ever seen either tactic?
Last week a reader noted that the USC Trojans play in the Coliseum, seeming to mash up history. Jonathan Paulson of Waretown, N.J., was among many readers finally to use those years of high school Latin history by noting, "The poet Virgil, who wrote the Aeneid, asserted Rome was founded by Trojans. Thus if you were to tell an educated ancient Roman that the Trojans were playing in the Coliseum, he would appreciate the reference."
Next Week: Is Canada sneaking unwanted pennies across our border?
In addition to writing Tuesday Morning Quarterback for Page 2, Gregg Easterbrook is the author of the new book "Sonic Boom" and six other books. He is also a contributing editor for The New Republic, The Atlantic Monthly and The Washington Monthly. His website can be found here.