Commentary
Brett Favre's time has finally passed
Brett Favre is one of the best quarterbacks ever, has won a Super Bowl, holds most of the NFL's passing records ... and should be benched.
The fact that he's been terrific in the past -- as recently as last season -- doesn't mean much in the present. The Minnesota Vikings have lost six of their past eight games, dating to last season's NFC Championship Game. Favre has thrown more interceptions than touchdown passes this season. He is the league's 29th-rated passer, trailing Chad Henne, Shaun Hill and Alex Smith. And when he left the game Sunday at New England, the Vikings' offense perked up.
Football is a team game; quarterbacks get too much credit for victory and too much blame for defeat. So Favre is hardly the only problem in Minnesota. The Vikings' defense is not playing as well as it did last season, dropping from first in sacks in 2009 to a tie for last in 2010. The megabucks offensive line isn't performing well. The Williams Wall is playing like the Williams Partition.
Minnesota coaching isn't performing well, either. Game tied at 7 at the end of the first half on Sunday, Brad Childress went for it on fourth-and-goal from the New England 1, a defensible decision. What play did he call? The same play that failed on fourth-and-goal at the 1 in the Vikes' loss to Miami. Just as in the Miami loss, backup tackle Ryan Cook reported as an eligible receiver, giving the Vikings an extra lineman; Cook and the fullback went right as extra blockers ahead of Adrian Peterson's run off-tackle right; the play was stuffed, same as against Miami. Bill Belichick just doesn't miss cues such as, "Cook reporting at the goal line means off-tackle right."
Then trailing 14-10 late in the third quarter, Childress ordered a punt on fourth-and-1 from midfield. Sure the fourth-and-1 try failed in the first half, but that was then, this is now! As the punt boomed, TMQ wrote the words "game over" in his notebook.
Should we write the words "career over" for Favre?
He's played at a high level for longer than anyone else at his position. But all good things must end. Favre isn't throwing well, and Minnesota's underwhelming offensive line can't protect his 41-year-old body. Tarvaris Jackson holds slightly fewer records than Favre, but he's a mobile quarterback, which may be what Minnesota needs at the moment.
Although the Vikings' players genuinely seemed to want Favre back for 2010, at this point the Brett Favre Brett Favre Brett Favre me-me-me-me business must have worn out its welcome. Football is a team game. For the good of the team, Favre should head to the bench.
In other football news, the New Orleans Saints looked back to normal, defeating the Pittsburgh Steelers, who entered the contest on a 8-1 streak. Drew Brees was back to normal, throwing almost flawlessly. Pittsburgh often used the Times Square Defense -- with the front seven milling around at random before the snap -- but this did not faze Brees. Or maybe there's just no way any team can defeat the Saints in New Orleans on Halloween night. There were more Halloween costumes in New Orleans than at the rest of the league's games combined.
Both New Orleans touchdowns came on play-fake passes. Yet New Orleans, with multiple injuries in its backfield, started a fourth-string tailback and rushed for just 30 yards on the night. With the Saints unable to run, why did the Steelers fall for play fakes?
In Tuesday Morning Quarterback news, on tap is the column's first-ever bye week. Saturday is senior day -- the final home game -- for my oldest son, Grant, who is the left tackle for the Bowdoin College football team. A small college in Maine, not the NFL, will be my focus this weekend. Tuesday Morning Quarterback will resume on Nov. 16. I'll use the bye week to get healthy, draw up new sentence structures and find a corporate sponsor for the TMQ celebrity Yahtzee tournament.
For four years, I have resisted writing anything about Grant, of whom I am very proud for many reasons having nothing to do with sports. I didn't want to boast -- actually I did want to boast, just thought it ill-advised -- and Grant didn't want any attention that his teammates did not also receive. Now that his football days are ending, these concerns fall away.
Other Bowdoin seniors who will hear their names called on Saturday: Daniel Butz, Bill Donahue, Brendan Garner, Chris Grillo, Reed Harasimowicz, Paul Hinman, Nick Ianetta, James Lathrop, Brian McDonald, Kevin O'Connor, Mark Oppenheim, Dominic Ridgard and Scott Roman.
Grant has done well at college football, but that's the least interesting thing about him. He is a fine student, a leader and active in community service. Learning, leadership and service matter more than anything anyone can accomplish chasing a football. He and his teammates have been fortunate to experience college athletics at Bowdoin, not only an excellent school but also one of the many small-college environments where sports, and the lessons sports can teach, are approached on the human scale.
What happens in athletics at mega-campuses such as Ohio State and UCLA is important, of course. But across the United States, men and women engage in games at small colleges where the crowd can see the players' faces, where an a capella group sings "The Star Spangled Banner" from the middle of the stands and where dogs frolic among the tailgaters -- where sportsmanship, not money, is the first concern.
Bowdoin isn't exactly Ohio State when it comes to sports results, but has its moments, including recent back-to-back field hockey national championships. Bowdoin and its peer schools in the New England Small College Athletic Conference show that small colleges with strict academic standards can do well in sports. Williams, Amherst and Middlebury perennially finish high in the Directors' Cup standings for overall athletic success, and Bowdoin, Washington in St. Louis, Tufts and Illinois Wesleyan are no slouches, either. These and a number of other small colleges with similar high standards are places at which academics and personal integrity truly matter more than winning. If only all college athletes could say they had been privileged to play at a school where academics and integrity mattered more than the final score.
Grant performed at Whittier Field -- where the track is named for Bowdoin track star Joan Benoit Samuelson, who in 1984 became the first woman to earn an Olympic gold medal in the marathon, and where football has been played since 1896. Let's hope football still will be played at Whittier Field another 114 years hence. Above the century-old tunnel into the home team's locker room is etched in stone, "FAIR PLAY AND MAY THE BEST MAN WIN." As my oldest child becomes a man, I hope he never loses touch with those words.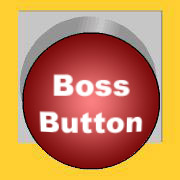 Stat of the Week No. 1: The Oakland Raiders have won their past two games by a combined 92-17.
Stat of the Week No. 2: The Miami Dolphins are undefeated on the road and without a victory at home this season.
Stat of the Week No. 3: Tom Brady is on a 24-0 streak in regular-season home games.
Stat of the Week No. 4: At 4:38 p.m. ET on Oct. 31, with only a few hours remaining in the month, the Arizona Cardinals completed their first touchdown pass of the month.
Stat of the Week No. 5: The Cincinnati Bengals and Dallas Cowboys, playoff teams from 2009, are on a combined 3-14 streak.
Stat of the Week No. 6: All NFC West teams have been outscored.
Stat of the Week No. 7: The Tampa Bay Buccaneers have won five straight on the road.
Stat of the Week No. 8: From the end of their Week 7 game to the beginning of their Week 8 game, the Steelers were stopped on four consecutive snaps inside the opponents' 2.
Stat of the Week No. 9 (College Bonus): Tufts University gained 671 yards on offense, made 36 first downs, scored 49 points -- and lost. See below.
Stat of the Week No. 10: In the past two seasons, the Detroit Lions are 2-0 against the Washington Redskins and 2-19 against all other teams.
Cheerleader of the Week: Erica of the San Francisco 49ers, who according to her team bio has a master's degree in education and is working on a Ph.D. Also according to her team bio, she has gone skydiving, and when asked for the "best word that describes you," she answered, "colorful-animated-fun-energized-loving." That's five words!
Sweet Play of the Week: The slant is a staple of football. Even high school teams that attempt five passes a game throw the slant because it arrives fast, and a properly thrown slant is nearly impossible to defend. The risk is that the defensive back will "jump" the slant and not only intercept the ball but do so in the flat with momentum going the opposite way. Indianapolis lost the most recent Super Bowl when New Orleans cornerback Tracy Porter jumped a Peyton Manning slant for a pick-six. Thus the football gods chortled when the key play of the Monday Night Football contest between Indianapolis and Houston was Colts cornerback Kelvin Hayden jumping a slant for a sweet pick-six, which put the home team lead at 14 points, the eventual victory margin.
Because the Texans did not defeat the Colts twice in the same season, the biblical prophecy was not fulfilled and the world will continue to exist -- pending a NFL lockout in 2011, which to football fans would pretty much be the end of the world anyway.
As usual, the Colts were plagued by injuries, and as usual it didn't matter because whatever undrafted free agents and waiver-wire acquisitions suited up for Indianapolis played like polished pros. Cornerback Justin Tryon, shipped out by the Redskins, started for Indianapolis. TMQ thinks his nickname should be "Two Garments Only." Get it?
The Colts sent in the field goal unit on fourth-and-goal from the Houston 1-yard line late in the third quarter. Normally high-percentage football says go for it in this situation. If you fail, the opponent is pinned at his goal line. In this case the kick made sense because it put the home team ahead by 17 points, more than two touchdowns.
Later, Colts leading 30-17 with six minutes remaining, Houston punted. Who cares if it was fourth-and-9? The Moo Cows' punt was the game-over moment, as Gary Kubiak traded any chance of victory for good odds of keeping the final score close. What happened on the snaps before the game-over punt? Houston entered with the league's fifth-ranked rushing offense, Indianapolis entered with the league's 28th-ranked rushing defense. Yet at money time, the Texans went incompletion, short pass, short pass, punt.
Sour Play of the Week: Reaching overtime for the second consecutive week, the Buffalo Bills, the NFL's sole winless team, faced fourth-and-7 on the Kansas City 40. Should Buffalo attempt a 57-yard field goal by Rian Lindell, one of the league's best place-kickers? Jacksonville won a game last month on a 59-yard field goal. Or should Buffalo go for the first down? Wait -- the league's only winless team cannot be punting in opposition territory in overtime! Boom went the punt, and it took Kansas City just two snaps to pass the point where the ball would have been had Buffalo gone for it and failed. Earlier in the contest, the league's only winless team punted on fourth-and-inches.
Buffalo has not reached the postseason in 11 years, and in that time had a succession of headmasters -- Gregg Williams, Mike Mularkey, Dick Jauron -- who coached as though terrified of their own shadows. TMQ started the Preposterous Punts item after Williams, with the Bills trailing in the second half, ordered a punt on fourth-and-2 from the New England 32. Now Chan Gailey is coaching afraid, too, and you can't reverse years of losing psychology by running scared. In Buffalo's preseason opener, Gailey's first game wearing a Bills headset, Buffalo was down 21-3 and facing fourth-and-inches at midfield: Gailey sent in the punt unit. Sure, that was just a preseason game. But the message to players was "nothing has changed; we expect to lose just like last year and the year before that." And so far, Gailey is coaching as though he expects to lose.
Sweet 'N' Sour Play: Leading 31-25 just after the two-minute warning, the Lions' pass rush, which recorded seven sacks on the day, hit Washington backup quarterback Rex Grossman, causing a fumble that standout rookie Ndamukong Suh returned for a game-icing touchdown. That was sweet. Detroit may be 4-35 since the start of the 2008 season, but the Lions own the Redskins.
For Skins coach Mike Shanahan, the decision to yank Donovan McNabb at the two-minute warning was sour. McNabb was playing poorly, on his previous two series heave-hoeing an interception into double coverage and then being sacked on fourth down. But Grossman hadn't been in an NFL game in a year and hadn't started a game in two years. Afterward, Shanahan said he inserted Grossman because, unlike McNabb, he was with offensive coordinator Kyle Shanahan in Houston in 2009 and therefore "knew the terminology" of the Washington two-minute offense.
Then late Monday, Shanahan said the real reason McNabb was benched was that he's out of shape. Isn't it the coach's job to ensure players are in shape? Arriving in Washington, Mike Shanahan's first move was a major expenditure of draft choices for McNabb. Now he's undercut his own quarterback -- pretty sour.
Undrafted Players of the Week: Reader Gabriel Woytek of Moab, Utah, notes the Jersey/B offense, which starts eight first-round draft choices -- Mark Sanchez, D'Brickashaw Ferguson, Braylon Edwards, Damien Woody, Dustin Keller, Nick Mangold, Santonio Holmes and LaDainian Tomlinson -- was shut out by a Packers' defense that started Tramon Williams, Cullen Jenkins and Frank Zombo, all of whom were undrafted.
On their late fourth-quarter drive for the icing touchdown, the Patriots, on consecutive third downs, looked to undrafted free agents Wes Welker, Danny Woodhead and BenJarvus Green-Ellis. Blocking was undrafted free agent Stephen Neal.
But Rex Ryan Sure Talks a Good Game: Not only did Green Bay's undrafted free agents outperform the Jets' cornucopia of first-round picks, Green Bay coaches outperformed Jets coaches. For instance, in the fourth quarter, the Packers were awarded an interception on a play that sure looked as though Charles Woodson pulled the ball out after Keller was already down with a completion. But Rex Ryan had no challenge, having used two, and lost both, earlier in the contest.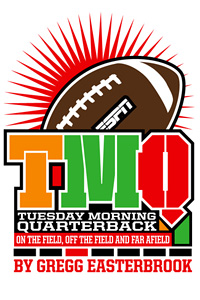 Packers leading 6-0, the Jets faced second-and-8 on the Green Bay 35 with 4:33 remaining, Jersey/B holding all its timeouts. There's no hurry here -- in fact, ideal strategy is to run and advance the clock, in hopes of taking the lead with a touchdown but leaving Green Bay little time to reply. Instead the Jets went incompletion, incompletion, incompletion. In addition to losing possession, the third-down and fourth-down incompletions were deep attempts when a short pass for a first down would have been just fine. Jersey/B regained possession on its 23, without any timeouts but still with 3:50 showing -- plenty of time to call anything in the playbook. LaDainian Tomlinson rushed for five yards. Then the Jets went incompletion, sack, incompletion, and soon Green Bay kicked the icing field goal. Though the Jets are a run-oriented offense with an oft-confused sophomore quarterback, six of the team's last seven calls were passing plays -- none completed -- when there was plenty of time on the clock to rush. Ye gods.
Then there's the fake punt, an action TMQ normally likes. Jersey/B ran the fake on fourth-and-18 from the Jets' 20. There's little chance of success on fourth-and-18. The fake call did not come from the sideline, rather, was an "automatic." Punter Sean Weatherford had authority to take off running if he saw no defender on either side of the field. Fine. But if you're going to give your punter authority to take off running, you'd better coach him up to know the down-and-distance -- and Weatherford said after the game he wasn't aware it was fourth-and-18. A fake punt on fourth and very long didn't work for Yale in its 2009 game against archrival Harvard, and it didn't work for the Jets, setting up Green Bay's first field goal.
Sway to the Left/ Sway to the Right/ All Observers Perceive the Same Velocity/ For the Speed of Light: Last week, the Science Cheerleaders danced on the Mall in Washington, D.C. Imagine how public reception of evolutionary theory might have differed if Darwin had glamorous scantily clad cheerleaders!
The Science Cheerleaders are current or former pro sports dance squad members who have pursued careers in science or medicine. They were organized by Darlene Cavalier, a former cheerleader for the Philadelphia 76ers and now a science advocate via this website, whose goal is to make science fun and kicky for young people. Not that many former cheerleaders sponsor petitions to reopen the Office of Technology Assessment. Darlene's project demonstrates that serious thinking about science and technology is not inconsistent with liking pretty dancing girls -- this, of course, is music to TMQ's ears.
The Science Cheerleaders video linked above is by Randy Olson, a marine biologist who has become a filmmaker. His interest is science documentaries that are amusing enough that people actually will watch them. Olson's film "Flock of Dodos," which is about the debate between natural selection and intelligent design, is both hilarious and informative. High school science teachers -- kids would pay attention!
Wacky Food of the Week: Last year, TMQ noted a nutty New York Times foodie-lust article that not only praised pizza-eating to excess but that asserted "pizza worship" began in New York City in 2004. In that year, specifically. During the offseason the Times again went pizza-mad, praising a restaurant said to offer "transcendent pizza" so good it is "like something from a magic act ... it is great and unsettling, far better than imagination would dictate." The pizza in question "heals itself" and is cooked by a "celebrity chef" who adds "grace and wit" to mere pies. Though in a cautionary note, the Times reported that the chef "isn't a god." Good to get that on the record! And again the Times repeated its nutty claim that pizza did not become popular in New York City until exactly 2004, which the paper has now christened, surely with future historians in mind, "the dawn of the artisanal pizza age."
But wait, that's not all -- now coffee is "an art" in New York City. And wait, that's not all either -- grilled meat should be "repurposed". And wait, that's still not all. Want a good martini? Order from a barkeep who has "speed and stamina." Want a bowl of Dickensian gin punch? Order from a barkeep who teaches "intensive, expensive advanced spirits classes [and] lectures about cocktails around the globe."
Disclaimer of the Week: Joseph LoSasso of Tampa, Fla., writes, "Here is the link to an announcement of a product that includes its projected release date. At the bottom is a disclaimer in such tiny type you must copy-and-paste it into a new window, then expand the type, in order to read: 'Blizzard Entertainment generally uses words such as outlook, will, could, would, might, remains, to be, plans, believes, may, expects, intends, anticipates, estimate, future, plan, positioned, potential, project, remain, scheduled, set to, subject to, upcoming and similar expressions to identify forward-looking statements.' Oh -- so that's what they mean."
Christmas Creep Folds Its Tent and Steals Off into Toyland: Years ago, when TMQ began tracking Christmas Creep, "creep" was any Christmas kitsch before Thanksgiving, the traditional day on which Santa appears at the Macy's Parade and commences the season. Now, holding off on Christmas kitsch till the first of November seems admirable restraint. Since November is here, the Christmas Creep item is shutting down. Here are three good ones on which to finish:
Scott Doman of Houston writes, "I am in Yokohama [Japan] on business. One evening last week, I was surprised to see workers stringing blue lights along the streets in the general shape of cones. On Oct. 31, Yokohama's municipal Christmas lights display was turned on throughout the downtown." Jon Crisp writes, "I'm a TMQ reader in Lilongwe, Malawi. Christmas signs, including Santa hats, went up at the local ShopRite grocery store on Oct. 23. Before Halloween, the ShopRite in Lilongwe was selling fake Christmas trees." Jeff Shero wrote a few days before Halloween, "I own a restaurant in Altoona, Pa. Every day, I drive past one of my competitors, whose marquee sign since September has read, 'Book Your Holiday Parties Now.' We had a recent wave of warm weather here in the mountains of central Pennsylvania. The result is that in addition to the holiday party message, the board now also says, 'Patio Open.'"
Can Anyone Understand the Chargers? "San Diego's special teams are by far the worst in the history of Football Outsiders' metrics" -- Football Outsiders, on the morning of the Bolts-Titans contest. Coming in, San Diego had allowed four kick return touchdowns, plus had three of its own kicks blocked. Sunday, the Chargers surrendered a safety on a botched punt snap and botched a PAT attempt. Another monster offensive day -- 456 yards -- brought them a rare win.
Check the NFL.com stats leader board -- San Diego continues to be first in the league in four of the six major team-stats categories. Yet the Bolts are 3-5. Has there ever been a case of a team that boasts such fantastic statistics yet owns a losing record?
As for the Titans, you wouldn't guess this, but they are the NFL's highest-scoring team, with the best net-points differential. This stat is a little soft, because the bye weeks don't end until mid-November -- Tennessee has played one more game than some other teams. Still, "Tennessee Titans" and "high scoring" don't usually occur together.
America's Dumbest Team: A month after being benched, David Garrard threw four touchdown passes Sunday -- what a break for him that he was facing the Cowboys, who are no longer America's Team, rather, America's Dumbest Team. Texas views itself as the center of football culture, yet the Boys' football IQ is low and seemingly falling lower every week in Dallas' excruciating 1-7 streak (counting January's playoff loss).
Sunday, two interceptions were created when Cowboys receivers carelessly let passes carom off their hands. With about $30 million in salaries to receivers in 2010 -- Miles Austin, Roy Williams, Dez Bryant -- the Boys have the league's costliest wideout corps, and Sunday they performed horribly. Dallas also starts first-round draft choices at both cornerback positions, and Sunday the Boys' secondary was torched by a quarterback who'd been demoted a month before. Dallas leading 3-0, the Jaguars had fourth-and-goal on the Dallas 10. Jacksonville play-faked; Mike Sims-Walker ran past highly paid cornerback Mike Jenkins, who ignored him; safety Alan Ball, who was busy making the high school mistake of "looking into the backfield," also ignored him; Sims-Walker reached the end zone not covered by anyone, though on the play Dallas had six in coverage against three receivers.
Boys fans -- dreaming of a big comeback? December isn't far off, and the Cowboys are 5-7 under Wade Philips in December. But see below for even worse Dallas news.
Ban Campaigning by Sitting Politicians: It's election day -- get out and vote. If you don't vote, then promise never to complain about the decisions made by government.
Reader Michael Thum of Dallas writes, "Every election year I get very frustrated when the president and vice president of whichever party is in power spend vast amounts of taxpayers' time and taxpayers' money to campaign for their party. Why should I pay for Bush and Cheney, or now Obama and Biden, to campaign for partisan purposes? Obama and Biden have each been to Delaware three times in the last month to campaign, for instance. Their parties may pay part of the cost, but why is this tolerated in the first place? The public elects high office-holders to do the people's business -- not to shill for political parties."
First, there should be resign-to-run laws. Why does the federal taxpayer shell out millions of dollars in salary, benefits and security every second year for members of the House to campaign for the Senate, and every fourth year for members of the Senate to campaign for presidency? If you told your employer you planned to spend months doing little or no work while you campaigned for an office -- yet expected full pay and benefits as though you were performing your duties -- you'd be laughed out the door. Yet politicians of both parties routinely abuse the public trust in order to campaign for themselves at public expense.
A few states have resign-to-run laws, but this form of abuse of public trust continues regardless. For instance Charlie Crist, the sitting governor of Florida, has been using most of his time in the past year to run for the United States Senate, while Alex Sink, the sitting chief financial officer of Florida (essentially, the comptroller) has been using most her time in the last year to run for the governorship Crist is vacating. On paper, Florida has a resign-to-run law. But it's toothless, as these examples suggest.
Most states simply allow office-holders to ignore their duties and campaign as they please on the public dime. In Colorado, Ken Buck, a Colorado district attorney, has been traveling the state campaigning for the Senate, rather than performing his duties. And Buck is a Tea Party type who constantly claims other people are wasting public money! These three examples -- Crist, an independent; Sink, a Democrat; and Buck, a Republican -- show that office-holders of all stripes routinely exhibit contempt for the public when the only thing they really care about, self-promotion, is at stake.
Ignoring your public duties to campaign for yourself is bad enough. As Thum points out, many politicians ignore their public duties to campaign for their parties. Democrats Obama and Biden, and Republic House leader John Boehner, have been crisscrossing the nation stumping for Democrats and Republicans -- Obama and Boehner were both campaigning in Ohio on Monday -- while taxpayers pay their salaries and benefits, plus security and other costs. (The president requires security at all times, of course, but security personnel needs rise when he travels.) Here is the president's schedule for last Friday. Here is the vice president's schedule for last Tuesday. George W. Bush and Dick Cheney misused the public's time to campaign for their party, too. It was wrong when Republicans did it and it's wrong when Democrats do it.
The First Amendment prevents government suppression of speech, including protecting office holders against suppression of their political speech. But the First Amendment doesn't create a right to received public pay for pursuing partisan goals on the public's time! If you told your employer you wanted to be paid to spend the day campaigning for a political party -- which is what vice president Biden did last Tuesday -- you'd be laughed out the door. Why is it OK for national leaders to ignore their duties, while stuffing public money into their pockets, as they campaign for partisan gain?
A Team That Does Have Football IQ: Leading Carolina 17-3 midway through the fourth quarter, St. Louis kicked a field goal, but the Panthers were offsides. Les Mouflons coach Steve Spagnuolo accepted the penalty, which caused a first down, though traditionalism says not to "take points off the board." The home team ran five more snaps, then again kicked a field goal. That made it a 20-3 St. Louis lead with just 6:39 remaining. Though the St. Louis score didn't improve as a result of accepting the penalty, two minutes were knocked off the clock in the endgame -- all the St. Louis calls were rushes, to keep the clock moving.
Do Near-Death Experiences Mean There Will Someday Be Artificial Heaven? The new flick "Hereafter" joins the lengthy Hollywood tradition of imaging an afterlife. TMQ liked the imagined afterlife in "Heaven Can Wait," in which the dry-ice clouds were so prevalent that the movie's characters had to wave clouds out of their eyes -- it was one of the movie's many good jokes. The heaven scenes in "What Dreams May Come" depicted a place entirely unlike Earth. If the Narnia movies ever get to C.S. Lewis' final book, you'll see heaven depicted as: Narnia.
Apparently, "Hereafter" depicts the standard guesses -- long tunnels of warm light, hands reaching out, etc. The film deals with near-death experience: thinking you're dying, then recovering. This has now happened to a fair number of people in hospitals, where clinical indicators of death are not necessarily final. Melinda Beck wrote last week in the Wall Street Journal that those who've had near-death experiences "often describe moving down a dark tunnel toward a bright light, feeling intense peace and joy, reviewing life events and seeing long-deceased relatives -- only to be told that it's not time yet."
Are such experiences a foretaste of an afterlife? Are they a psychological compensation mechanism, based perhaps on having seen a movie depicting heaven? TMQ would like to know whether there are recorded near-death experiences that predate Hollywood, and whether such experiences including tunnels of light and so on. That is, whether anyone had this experience before it could have been planted in his or her brain by cinema.
That aside, the near-death experience as reported by contemporary men and women seems to bear on the ancient debate about whether the brain and the psyche are one or separate. Maybe the tunnel with the warm light at the end really is the entrance to paradise. If it's generated by your own mind as a compensation mechanism, think about what's happening. Your consciousness is frightened of death. So your brain generates for you a pleasant image that suggests death will not be bad. The brain generates an image to sooth the consciousness -- two separate forces acting, one to help the other. If this means the physical brain and the psyche function independently, that kind of sounds like there is a soul, or an ephemeral consciousness that could exist outside the brain -- perhaps for very long periods -- if future technology makes this possible.
Oregon Isn't the Only College Using the Blur Offense: TMQ noted a month ago that Division III Amherst College, an elite academic college, operates a blur offense quite like Oregon's. Saturday, Amherst put up 10 touchdowns with a time of possession of just 26:26, besting Tufts University, 70-49. Tufts gained 671 yards on offense and lost by 21 points! Tufts merely used a no-huddle hurry-up, not a blur, and that was the difference.
Because of the very rapid pace, Tufts had 17 possessions and ran a stunning 111 offensive plays -- in its victory over the Minnesota Vikings on Sunday, the New England Patriots had 10 possessions and 54 offensive plays. But Tufts scored just seven touchdowns, to 10 for Amherst: only seven touchdowns, what's the matter with those Jumbos? In the third quarter, Amherst ran four snaps for a touchdown in 0:32; 10 snaps for a touchdown in 3:08; six snaps for a touchdown in 1:29; 10 snaps for a touchdown in 2:46. And the Amherst attack wasn't pass wacky; rather, like the Oregon blur offense, it was mainly ground-based -- Amherst rushed 55 times, attempted 31 passes. The hard-to-believe stats are here.
Blow the Whistle! Last week's TMQ discussed how officials of all levels of football mishandle the mad-scramble situation that can happen after a fumble or onside kick. Whenever the first player has possession with a knee down in contact with an opponent (or simply a knee down, in college and high school), the whistle should sound. Players shouldn't be allowed to roll around trying to pull the ball away from each other. First possession, even for an instant, should end the down in these situations. The ball shouldn't be awarded to whomever pulls hardest and longest.
Officials at all levels also are too slow to sound the whistle when a ball carrier is stood up and wrapped up, yet still churning his legs. He's going nowhere -- blow the whistle and prevent injuries. Steelers coach Mike Tomlin, who's been grouchy about criticism of James Harrison's tackling style, said last week of this situation, "You let me know when you hear a whistle. There's been a de-emphasis on the whistle in the National Football League, and I don't agree with it." TMQ doesn't either. This is unrelated to the big-hits controversy, but blowing the whistle once the ball carrier is surrounded is a reform that will reduce injuries without detracting from the game. Players at all levels are coached to "play to the whistle." They keep hammering at each other till they hear tweety-tweet-tweet. Officials -- blow the whistle!
Hooray for Hamilton: Citing decline of their endowments, top academic colleges such as Williams have in the past year backed away from grant-only financial aid, which allows students from middle-class families to graduate without debt, while Tufts all but officially switched to favoring children of the rich by suspending "need-blind" admission. Endowments have declined along with the equities market, but it is troubling that some colleges that are bastions of social privilege think their building campaigns and their presidents' pay and perks are more important than keeping doors open to the children of average families.
Given the retreat of some top schools, it is especially admirable that Hamilton College just switched to need-blind admission. "Need-blind" means financial information is removed from applications before they are scored by the admissions department. Admissions decisions are made solely on merit; if you're admitted and your parents cannot pay, the college covers your costs. Congratulations to Hamilton for embracing its responsibilities. The school has a gorgeous, idyllic campus, too.
Need-blind admission is the progressive solution to the elitist nature of top colleges. But right now the list of top schools that offer both need-blind admission and full-need aid (all costs paid for those from modest backgrounds) is down to just Amherst, Dartmouth, Harvard, MIT, Princeton and Yale. A few others -- among them Bowdoin, Cornell University, Davidson, Grinnell, Hamilton, Middlebury, Pomona, Swarthmore and Wake Forest -- are need-blind and full-need to U.S. citizens, though not for international students. Beyond these schools, the honor roll of top colleges that care about the middle class keeps shrinking.
Yet almost everywhere you go in higher education, fancy buildings are rising on campus while presidents and other top administrators live like little pashas. The median salaries for college presidents is nearly $500,000 at public universities, with two dozen private college presidents earning more than $1 million annually. Priorities at American colleges and universities are badly out of whack: unlimited funds for construction and luxury at the top, while there are cutbacks in the classroom and in financial aid.
Some Good Collegiate News: The College Board just reported a slight decline in tuition price as paid. That is, after financial aid and federal grants. The NCAA just reported a [record graduation rate for college athletes overall] of 79 percent, up from 76 percent five years ago. Traditionally, college athletes as a group graduate at higher rates than all students as a group. But football and men's basketball players graduate at a lower rate, which continues.
Reader Erik Delp of Philadelphia writes, "With regards to your railing against the rich for donations to Ivy League schools that already have too much, I thought this article would be of interest. The heirs of Kenneth and Helen Gemmill, who died in 1998, gave the $30 million remaining in a small foundation the couple established to Delaware Valley College. At an Ivy League school or Stanford, $30 million wouldn't even be noticed. At Delaware Valley College, this money will change lives."
And More Collegiate News: Last week a multiple-alarm fire damaged an historic classroom building at the University of Chicago. My daughter, a University of Chicago sophomore, took advanced statistics in that building in the spring. Her line: "The flames prove that stats class literally is hell." She also reports that last week there were plastic jack-o-lanterns and Christmas candy canes on the same shelf of the Walgreens near campus.
'Tis Better to Have Rushed and Lost Than Never to Have Rushed At All: How did the hapless Bills get the Chiefs to overtime? Though Kansas City has the league's No. 1 ranked rushing offense and Buffalo has the league's 32nd-ranked rushing defense, when Kansas City faced third-and-1 with 1:36 remaining in regulation, Chiefs' offensive coordinator Charlie Weis called a pass, incomplete. And it wasn't a home run attempt to win the game, but rather a rinky-dinky short pass attempt.
The Parity Myth: With the undefeateds dispatched early in the season and lots of close games so far, there's been an outbreak of parity complaints from sports announcers and sportswriters. Parity is a myth -- maybe that's why so many people believe it.
In this 2007 column, yours truly destroyed the parity myth. The column shows that top-team percentages have changed little in the NFL in 40 years, while top-team shares in pro football differ little from top-team shares in pro basketball and baseball.
The core of the parity myth is the false contention there's been a sudden increase in teams that are at or near .500. So when was the golden era without lots of middle-pack teams? Was it 25 years ago? In 1985, 14 of the league's 28 teams finished at .500 or within two games of .500. Spend your afternoon checking other seasons and you'll find that in most cases the result is the same -- the middle-of-the-pack proportion is about the same now as in the past.
And please don't complain about "parity scheduling," also a myth. Fourteen of an NFL team's 16 regular-season games are determined years in advance by a computer formula. Only two games are influenced by teams' prior-year performance, and two out of 16 just isn't enough to have the claimed huge impact on NFL results.
The Steelers, for example, already know that in 2011 they will play six contests against the AFC North; plus Arizona, Seattle, San Francisco and St. Louis from the NFC; plus Houston, Indianapolis, Jacksonville and Tennessee from the AFC; plus two games to be determined by 2010 results. Though, the Steelers already know those two games must include one against a team from the AFC East and one against a team from the AFC West, which is also dictated years in advance by computer formula. The Steelers have known for years what their 2011 slate looks like -- all NFL teams have possessed similar information for years. There's just not enough variation in two of 16 schedule-influenced opponents -- which, for all teams, can come only from two of the eight divisions, determined by formula years in advance -- to have the claimed vast league-wide parity impact.
Besides, having NFL teams that are mostly similar in quality means most games are competitive. There's something bad about close games? You'd rather watch blowouts?
Cheer-Babe Professionalism Watch: It was Halloween, yet cheerleaders of the Cowboys, Jets, Chiefs, Rams and Niners (San Francisco was home team of record for the London game) did not sport naughty Halloween costumes. What's up with that? The Chargers, Saints and Colts cheerleaders were in Halloween costumes, and the Chargers, Saints and Colts recorded important wins.
Does Recommending a Helmet Cause Liability? Why won't the NFL simply mandate that all players wear helmets with concussion-reducing properties, such as the Riddell Revo Speed or the Schutt DNA? The league seems to believe this step would cause it to become liable for head harm. That is, if the league position were, "We mandate that you wear the Helmet X" and a player in that helmet receives neurological harm, then the league is liable.
Colleges don't fear mandating helmet types -- many such as Oregon and Penn State insist players wear only the Revo Speed or Schutt DNA, which reduce concussion likelihood but don't in any way interfere with performance. So I asked one of the country's leading legal authorities about the possible belief that mandating helmets could make a NFL team liable for head injuries. Here is the reply:
"In principle, a sports team -- NFL, college, you name it -- could be liable only for undisclosed risks or for fraud. So if the NFL knew that a type of helmet had some hidden danger and didn't tell players, there might be a problem. But for risks that are actually known -- and obvious risks such as playing football fit in that category -- there can't be liability. Likewise for risks that neither the team nor the player knows about. There must be 'asymmetric knowledge' for there to be liability, meaning Party A knows something it does not disclose to Party B. As long as the NFL discloses everything it knows about a helmet type -- for instance saying, 'This helmet type is believed to reduce your odds of a concussion but there is no guarantee you won't be hurt anyway' -- liability fear shouldn't hold the NFL back."
Wasteful Spending on Bodyguards Watch: Kurt Austin of Baltimore reports, "My mother works for a small suburban newspaper outside Baltimore. One of the reporters was doing a piece on State Comptroller Peter Franchot, so Franchot came for an interview. Before he stepped foot in the building, not one but two bodyguards canvassed the office to make sure it was clear. Not only is it absurd that a minor government official travels with bodyguards -- he is the state comptroller, the person whose job is to reduce government waste."
Maryland's state history reads, "The office of the comptroller was established by the Maryland Constitution of 1851, due to concern about the potential for fraud and corruption in the administration of the public treasury." Now the Maryland comptroller is wasting public money on himself. Franchot seems to be yet another politician who cleaves to an iron law of politics: wasteful spending is what benefits other people, for me there should be unlimited public giveaways.
Or maybe comptrollers as a group deserve more scrutiny. As any intelligence officer can tell you, the ideal person to corrupt is the person in charge of watching for corruption. Last month the former comptroller of New York, Alan Hevesi, pleaded guilty to felony corruption charges. In 2006, shortly before Hevesi was indicted for stealing from the state, New York Magazine reported, "Hevesi is the first statewide official to be charged with wrongdoing by the new State Ethics Commission. Citing security concerns, Hevesi had a public employee chauffeur his wife, Carol, around at taxpayer expense to the tune of $82,000 per year." Not only did the comptroller of New York use taxpayer money to hire bodyguards to make himself feel important, he used taxpayer money to hire a bodyguard to make his wife feel important.
Dan Galemba of Newton, Mass., provides a counterexample: "I was walking around Boston recently and whom should I see walking home from church with his wife on his arm but Deval Patrick, the governor. No security in sight. We exchanged a friendly hello as he continued on his way. Why can Gov. Patrick walk around downtown with no protection but city council members need bodyguards to go to Macy's?" Chris Gordon of Denver offers another: "Last week I was sworn in as an attorney in Colorado. The event, for many new members of the bar, was held at a theater in the Denver performing arts center, and open to the public. Present were the state's entire Supreme Court, the governor, and a smattering of judges from the Colorado Court of Appeals, the [U.S.] District Court of Colorado and the [U.S.] Tenth Circuit Court of Appeals. Notably absent: not a single bodyguard, nor any security save [for] a few firemen to ensure compliance with fire code." If lots of judges can gather safely without police, why should taxpayers be bilked so that minor political hacks can surround themselves with bodyguards?
Adventures in Officiating: On the fourth-down sack that caused Donovan McNabb to be lifted from the Redskins-Lions game, Ndamukong Suh ran a twist with fellow Lions lineman Cliff Avril. As Avril twisted outside, Suh grabbed the jersey of Redskins' tackle Stephon Heyer, and held Heyer so he couldn't get a block while Avril got the sack. Officials should have called holding on Detroit, which would have given Washington a first down and, perhaps, given the game a different result.
He Didn't Even Throw His Hat Onto the Hat Rack: Last week, for the first time ever, the chief of MI6 appeared in public. Why wasn't he drinking exploding scotch? What about his laser watch, his personal submarine? Where was Miss Moneypenny? And please tell me John Sawers broke the tradition and allowed himself to be photographed as a ploy for MI6 to demand a budget increase.
What drives TMQ crazy about the Secret Intelligence Service chiefs in the James Bond movies is that all three M's constantly lash out at 007, order him off investigations, revoke his license, have him arrested -- though all Bond does is singlehandedly save the world every time he's called in.
Maybe MI6 Gave Singletary X-Ray Glasses: After San Francisco dropped to 1-5 last week, Mike Singletary declared of his team, "This is their finest hour." In his pregame speech to players before Sunday's Niners versus Broncos contest in London -- for which Singletary work dark glasses, though the game began at 7 P.M. local -- the Niners coach said: "During this season we have experienced nothing but disaster and disappointment. One blow after another, terrible losses, frightful dangers. Everything miscarried. And yet our morale remains high. During the season we repeatedly asked ourselves the question: 'How are we going to win?' And no one was able ever to answer it with much precision." Then Singletary told the team, "We shall fight the Broncos on the seas and ocean, we shall fight with growing confidence and growing strength in our air offense, we shall defend our end zone whatever the cost may be, and we shall never surrender."
The London crowd loudly booed a roughing-the-passer call -- seems the crowd wanted to see some of those vicious NFL hits they'd heard about. As for the Broncos, Josh McDaniels won his first six straight at Denver, and since is 4-14.
Buck-Buck-Brawckkkkkkk (Pro Edition): Seattle trailing Oakland 23-0 midway through the fourth quarter, Pete "One Step Ahead of the NCAA Posse" Carroll sent in the field-goal unit. So what if it was fourth-and-26 -- so what if it was fourth-and-99! The college pollsters downgrade teams for being shut out, but there's no poll in the NFL.
Buck-Buck-Brawckkkkkkk (Blur Offense Edition): Leading 10-8 versus Oregon, college football's highest scoring team, USC faced fourth-and-inches -- and punted. I don't care if it was fourth-and-inches on the USC 15, you're playing college football's highest scoring team, you must be aggressive to win! It took the blur offense just two snaps to pass the point where the ball would have been had USC tried for a first down and failed; Oregon scored a touchdown on the possession. Later, trailing 22-17, USC faced fourth-and-1 on its 37, and again punted. This time the Ducks returned the punt past the point where the ball would have been it USC had gone for it and failed; Oregon required two snaps to get a touchdown on the possession. How could Lane "I Was One Step Ahead of the NCAA Posse Too" Kiffin possibly believe he could defeat college football's highest-scoring team by twice punting on fourth-and-1 in the first half? If you can't gain one single yard at home, you deserve to lose!
Then in the fourth quarter, with Oregon pulling away, Kiffin went for it on fourth-and-9. The flip side of coaches going buck-buck-brawckkkkkkk on fourth-and-short when the score is close is that once it's too late, they go for it on fourth-and-long. This is all about deflecting criticism away from the head coach.
Obscure College Score of the Week: California of Pennsylvania 18, Indiana of Pennsylvania 15 in the annual Tuesday Morning Quarterback Obscure College Game of the Year. There is rending of garments and gnashing of teeth among the Crimson Hawks faithful, since Indiana of Pennsylvania led 15-0 at the start of the fourth quarter. Located in Indiana, Pa., Indiana of Pennsylvania University says its alumni include "Army generals, the CEO of Sodexho, the CEO of ExxonMobil Exploration, numerous school district superintendents, several college presidents, and a number of scientists and manufacturers who hold patents." Alums can include "manufacturers"?
Bonus Obscure College Score of the Week: Lindsey Wilson 9, West Virginia Tech 7. Located in Columbia, Ky., Lindsey Wilson College forbids students from possessing foam tape in their dorm rooms.
Obscure Point About Obscure College Scores: I started doing this item a decade ago because a Sunday morning autumn custom was to scan the tiny-type column of college football scores in the Washington Post sports section and marvel at how many colleges I'd never heard of. Ten years late, I still find colleges I've never heard of. There always seem to be more, the way the universe continues to expand.
Ten years ago, I noted the Post had some kind of auto typesetting glitch in football scoring columns. The overtime designation appeared at (OT). If those letters were within the name of college, they appeared as (OT) in the college name. A glitch, surely. Ten years later, no one at the Post has noticed this. In Sunday's sports section, the Mount Union-Otterbein score was listed as Mount Union 28, (OT)terbein 10.
Reader Comments: I said all game rules are arbitrary -- that there was nothing inherent about such things as five eligible receivers in football or bishops moving diagonally. Eric Weisberg of Seattle writes, "Chess was originally developed by the Arabs. When the Crusaders brought it west, the Church insisted on a role in the game -- and of course their position needed to be closest to royalty. So bishops supplanted the piece previously closest to royalty, which was the navy. That's the reason the bishop moves diagonally: the pieces originally represented ships which 'tacked' back and forth across the board."
Brad Cone of Milledgeville, Georgia, writes, "I am definitely for a safer playing environment, having sustained at least two concussions myself while playing high school football. I worry if helmets are made safer, players will play more dangerously. The phenomenon is usually called 'offsetting behavior,' or a Peltzman effect if you are an economist -- for instance, some research indicates that safer cars caused more reckless driving."
I ran my annual AutoText item praising the 1972 Dolphins -- the item appears each year when the final NFL undefeated falls -- then added my annual comment, that because I think no team will ever go 19-0, "My heirs will be using this item." Sergeant Brian Guthrie, stationed at Fort Gordon, Ga., notes, "I foresee a much sooner end to your use of this AutoText. Namely, when the final surviving member of that team passes away." On that day, there will be song and feasting amongst the football gods.
Last year TMQ was on Todd Haley for ultra-conservative playcalling, not what was needed to reverse the Chiefs' losing psychology. This year Haley has been bold in his calls, and the Chiefs are winning. Karl Haake of Jefferson City, Mo., writes, "I think it's great, but the local media have been negative and calling Haley a gambler for going for it on fourth down. This article complains that by going for it -- that is, by trying to win! -- he is failing to act like other NFL coaches." This reaction syncs with TMQ's theory that one reason so many coaches order punts on fourth-and-1 is that they know the sports media think you 'must' punt on fourth-and-1, and that's it's a 'wild gamble' to try for the first down. Sportswriters and sportscasters seem to want football to be entirely predictable, and to dislike coaches who don't do exactly what all others coaches do. Note: Haley went for it on fourth-and-1 against Buffalo and failed, but this aggressive call helped set the tone for the Chiefs' win.
Looking ahead several hundred million years, I said Earth will be destroyed "then the sun goes supernova." Rosendo Armendariz of Tulsa, Okla., countered, "The sun won't go supernova and most likely not even nova, at least given our current understanding. It will expand into a red giant and either consume the Earth, or Earth will be pushed away after Sol expends 30 percent of its mass through stellar wind. In either case, the oceans will boil." OK, Rosendo, I am putting this in my predictions file. If, a billion years from now, the sun becomes a supernova, I will write a snippy item.
Wasting taxpayers' dollars to create police escorts for sports teams -- and blocking traffic so typical people are inconvenienced -- is pointless and offensive. Gina Kantor of Northbrook, Ill., was among many readers to note that Illinois state police created gridlock on a major expressway for the convenience of the Michigan State football team. The police overtime cost was paid by Northwestern, a private university, but the gridlock impacted thousands of people -- just to make football players and coaches feel more important. Laren Richardson of Sunnyvale, Calif., reports that Bud Selig received a police escort -- that stopped traffic -- to a recent World Series game in San Francisco. Is Selig a head of state? Did he discover the cure for cancer? What exalts him above the average citizen?
Finally, Anthony Abrahams of Vancouver, B.C., writes, "You've noted that many football players are reluctant to wear safer helmets because they don't look cool. This could be addressed in the world of video games. Perhaps Electronic Arts could agree to depict all players as wearing the helmets with lowest concussion likelihood. NFL, college and high school players play Madden: They are all impressionable and this could move the needle on the fashion aspect of the serious matter of brain injury in football. It would certainly take the pressure off individual players to lead the way, and might [lead] the league to mandate a change following the cultural acceptance paved by a video game."
Single Worst Play of the Season -- So Far: Trailing Jax 14-3 on the final snap before intermission, the always-wincing, ever-grimacing Wade Philips made the right decision -- to go for it on fourth-and-goal from the Jaguars' 1. The Cowboys boast of their Pro Bowl offensive linemen and two high-profile running backs; Jax came into the game having allowed the most points of any team in the league. Surely the mighty Cowboys can run for one single yard at home against one of the league's worst defenses!
At the snap, quarterback Jon Kitna turned the wrong way; then collided with tailback Marion Barber; then Barber collided with pulling guard Leonard Davis; then was dropped for a loss. The Cowboys' running back was hit twice by his own team before he could even reach the line of scrimmage!
Dallas Cowboys -- 0-4 in the $1.3 billion monument to Jerry Jones' ego -- you are guilty of the single worst play of the season. So far.
Next Week: No Tuesday Morning Quarterback my bye week. TMQ returns on Nov. 16. By then, Brett Favre may have retired again and staged another comeback.
In addition to writing Tuesday Morning Quarterback for Page 2, Gregg Easterbrook is the author of the new book "Sonic Boom" and six other books. He is also a contributing editor for The New Republic, The Atlantic Monthly and The Washington Monthly. His website can be found here.