Commentary
Wes Welker can play for TMQ any day
Undrafted wide receiver Blair White, a walk-on in college, caught two touchdown passes in the fourth quarter of Sunday's tense Indianapolis Colts at New England Patriots game, both times beating high-drafted safety Pat Chung. Also on Sunday, wide receiver Stevie Johnson, a seventh-round pick, caught three touchdown passes in the Buffalo Bills at Cincinnati Bengals game, twice beating corner Leon Hall, a former first-rounder. Earlier in the season, Pierre Garcon of the Colts, a sixth-round choice from Division III Mount Union, sprinted through the Washington Redskins secondary for a 57-yard touchdown reception, past defensive backs DeAngelo Hall and LaRon Landry, both high first-round choices from football-factory colleges.
These plays, in a nutshell, summarize a core fact of NFL life: Receivers who were unknowns early in their NFL careers often outperform megabucks glory-boy high-drafted types.
Among NFL receivers having fine seasons are Danny Amendola, Anthony Armstrong, Miles Austin, Davone Bess, Malcom Floyd, Antonio Gates, Lance Moore and Wes Welker, all undrafted. Other top receivers include Marques Colston, Donald Driver, Garcon, Johnny Knox and Kevin Walter, all late-round draft choices from below-the-radar colleges. And the league's No. 1 receiver is Brandon Lloyd, who has been waived twice in the NFL and barely played in 2008 and 2009.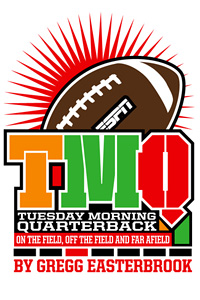 Some kind of fluke of the moment? Three of the NFL's top eight all-time receivers -- Jerry Rice, Terrell Owens and Andre Reed -- were small-college players.
By contrast, you'd quickly run out of fingers counting recent first-round football-factory receivers who either were busts or failed to live up to their billing. Charles Rogers, Troy Williamson, Matt Jones, David Terrell, Ted Ginn Jr., Michael Clayton, Darrius Heyward-Bey, Ashley Lelie, Reggie Williams, Koren Robinson -- not even TMQ has room for a full accounting.
Why do small-school and low-drafted NFL receivers excel where glory boys falter? In most cases, the answer is ego and work ethic.
College "passing trees" tend to be fairly basic: Often big-deal college receivers aren't asked to do much more than outrun defenders. Many acquire the belief that they cannot be stopped, that all they need to do is show up and blow past people. Add this to the ego temptation awaiting all receivers -- fans and announcers notice you only when you're open, allowing you to maintain a fantasy that you're always open. The result is that big-deal, high-drafted receivers may arrive in the NFL thinking merely stepping onto the field will make them stars. That's how it was in college!
The NFL reality is very different. NFL passing trees are complex; receivers must know them cold, plus know every sight adjustment, plus spend hours weekly with film. NFL defenders are fast. The slowest defensive back an NFL receiver will face is faster than 95 percent of the defensive backs in college. In college, top receivers often have a big lead on defenders. In the NFL, the objective is a one-stride lead.
And in the NFL, if a receiver doesn't block, he doesn't play. In college, glory-boy receivers often take running downs off. In the NFL, only Randy Moss gets away with this. And Moss, a high-drafted megabucks type, hasn't exactly had a positive effect at New England, Minnesota or Tennessee this season.
Undrafted or small-school receivers know their sole chance is to work, work, work. At Washington, Anthony Armstrong beat out high-drafted wide receiver Devin Thomas and Malcolm Kelly, both from football-factory colleges: Thomas was waived and Kelly has played little. At Buffalo, Johnson beat out high-drafted football-factory wide receiver James Hardy, who was waived. Thomas, Kelly and Hardy all strutted around practice complaining that they weren't being showcased: Armstrong and Johnson worked, worked, worked. Last season, while high-drafted, glam-boy wide receiver Roy Williams of Dallas was struggling, Miles Austin worked, worked, worked. Welker works, works, works and then works some more.
If you were an NFL coach and saw two receivers on your sideline -- one a high-drafted complainer who expects a limo waiting for him, the other an undrafted guy who works, works, works -- who would you send in?
Note I haven't mentioned Mike Williams, the 10th selection of the 2005 draft, from football factory USC, widely viewed as a mega-bust after being let go by the Detroit Lions, Oakland Raiders and Tennessee Titans. Williams arrived in the NFL thinking all he had to do was step on the field. He was in poor shape, didn't know the offense on three straight teams and whined nonstop. In 2008 and 2009, he was OOF -- out of football.
If you are yet to see the Seattle Seahawks play this season, and few east of the Rocky Mountains have, Williams is having a solid season. He's already snagged more receptions in 2010 than in his entire previous NFL career, and is blocking well. Williams is in shape, working hard and saying "Yes sir, no sir" to coaches. He's becoming the player he might always have been -- if he'd attended Mount Union and been drafted late. Williams provides further evidence that how hard a player works -- not how much hype he receives -- is the secret to success as an NFL receiver.
In other football news, just one snap away from the Super Bowl last January, the Minnesota Vikings are now 3-7 and were blown off their own home field, 31-3, by the Green Bay Packers. Head coach Brad Childress was just fired, the second NFL head coach of a 2009 playoff team to be cashiered midseason in 2010. "Dysfunctional" doesn't begin to describe the Minnesota franchise. The Vikings make the drill-sergeant-turned-therapist in the Geico commercial seem like a guy who's really got his act together.
Green Bay leading 10-3 with nine seconds remaining before intermission, Packers QB Aaron Rodgers tossed a 3-yard touchdown pass to James Jones in the corner of the end zone. There was a slight chance Jones did not get both feet in, so a booth review began. Over on the Vikes' sideline, Childress threw his challenge flag. Coaches cannot challenge in the final two minutes of a half. It was embarrassing for Childress to seem to have no idea how this rule reads.
Yet should he take all the blame for the Vikes' meltdown? He is the same coach he was last season, when he brought Minnesota within a snap of the Super Bowl. Did he suddenly forget how to coach this season?
Surely, the Vikings' problem is that they have not bowed low enough before Brett Favre! Childress only drove to the airport to pick him up. Why didn't he offer to fold Favre's laundry too? If only the Minnesota Vikings would show Favre some respect!
Favre leads the league with 17 interceptions -- and maybe he wouldn't be throwing to the wrong place so often if he'd bothered to attend training camp for the past two seasons. Favre also has lost five fumbles; 22 turnovers in 10 games by the starting quarterback would doom any NFL team. The Vikings are last in the NFL in turnover differential -- and Adrian Peterson hasn't fumbled this season! Yet Childress is scapegoated while Favre floats above it all. The Metrodome crowd chanted, "FIRE CHILDRESS!" They should have chanted, "PROTECT THE FOOTBALL!"
In 2007, Green Bay wanted to be rid of Favre because the team was sick of his attitude, which boils down to: me, me, me and have I mentioned me? Sunday, Green Bay's judgment was vindicated in emphatic fashion.
In 2008, Favre single-handedly blew up the New York Jets, leading to a fired head coach and bitter recriminations all around. In 2010, Favre has blown up the Vikings, with a fired head coach and bitter recriminations all around. This must be some inexplicable coincidence -- it can't have anything to do with Brett Favre.
In Ivy League news, Fight Fiercely Harvard! Hurl that spheroid down the field -- won't it be preachy if we win the game? We shall celebrate our victory by inviting the whole team up for tea. Those are among the lyrics to Tom Lehrer's satirical college fight song from 1953.
The P.A. should have played this tune in Cincinnati, where Harvard's Ryan Fitzpatrick, after throwing two early interceptions, fought back to throw four touchdown passes in a dominant performance as the Bills won 49-31 on the road, the second consecutive victory for what was previously the NFL's sole winless team. Surely Fitzpatrick was pumped up from the previous day's Crimson victory in the annual Harvard-Yale game. But pumped up alone cannot account for an NFL visiting team outscoring the host 35-0 in the second half.
There are a few Ivy League graduates in the NFL, including center Matt Birk of the Baltimore Ravens (Harvard), guard Kevin Boothe of the New York Giants (Cornell), long snapper Zak DeOssie of the Giants (Brown) and defensive tackle Desmond Brown of the Raiders (Harvard). But there hasn't been a top-quality Ivy-educated NFL player since Calvin Hill of the Cowboys (Yale) in the 1970s or Marcellus Wiley (Columbia), who made the Pro Bowl in 2001. Is Ryan Fitzpatrick about to become an NFL star who went to Harvard? Let's hope he fights fiercely!
In December, the Bengals were among the league's power teams: now they are on a 2-10 streak and continue to expend more energy boasting than performing. With Cincinnati leading 21-7 in the second quarter, the Bengals' Johnathan Joseph intercepted Fitzpatrick and had a clear path for the pick-six that made the lead 28-7. Joseph began celebrating wildly at the Buffalo 15, waving his arms and strutting. The game is far from over, your team is mired deep in a losing streak, and you're celebrating wildly? Celebrate after you win, not in the second quarter. The football gods retaliate against this sort of thing. After the point that Joseph taunted the Bills, Buffalo outscored the home team 42-3.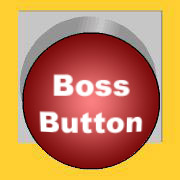 In other football news, the San Diego Chargers are ranked first in offense and first in defense, yet their record is 5-5. The Jersey/A Giants are ranked third in offense, second in defense, yet their record is 6-4. Both clubs are near the bottom for turnover differential, with the Giants at minus-8 and the Chargers at minus-9 -- Jersey/A just turned the ball over five times at Philadelphia, including a clumsy Eli Manning fumble when Jersey/A appeared to be driving for victory at the end.
Spectacular offensive and defensive stats are translating into middle-of-the-pack standings in both cases. What have these clubs done to earn the wrath of the football gods? The Giants don't have cheerleaders, so we know what their transgression is. The Chargers … you tell me.
Stat of the Week No. 1: Tom Brady has won 25 consecutive regular-season starts at home.
Stat of the Week No. 2: In 2009, Minnesota sacked Green Bay's Aaron Rodgers 14 times in two meetings, winning both; in 2010, Minnesota sacked Rodgers three times in two meetings, losing both.
Stat of the Week No. 3: Six teams in the NFL's nearly century-long annals have ended the season allowing more than 400 yards per game on defense. Houston and Washington both are allowing more than 400 yards per game.
Stat of the Week No. 4: Perennial backup quarterback Brian St. Pierre had more yards passing on a single play against Baltimore (88) than in his entire previous eight-year NFL career (12) coming into the game. He also threw interceptions returned for touchdowns on consecutive snaps.
Stat of the Week No. 5: Arizona has no game remaining this season against a team that today has a winning record; its final six opponents are a combined 14-34.
Stat of the Week No. 6: Tyler Thigpen is 1-11 as an NFL starting quarterback.
Stat of the Week No. 7: The Lions have lost 26 consecutive games on the road. (TMQ is tired of running the Detroit road-loss stat, but it's up to the Lions to change this.)
Stat of the Week No. 8: Buffalo has enjoyed 10 consecutive victories over Cincinnati.
Stat of the Week No. 9: Philip Rivers is on a pace for 5,083 passing yards -- one yard shy of the NFL record, held by Dan Marino.
Stat of the Week No. 10: In the games in which Randy Moss started for them, the Patriots, Vikings and Titans are a combined 4-6.
Cheerleader of the Week: Donya of the Raiderettes, who, according to her team bio, has a master's degree in counseling and works as a high school guidance counselor. A guidance counselor who won the Miss Silver and Black Figure award -- bet a lot of teen boys suddenly have a strong interest in getting help on college apps. Here, the Junior Raiderettes program allows tween girls to dream of someday being underpaid as NFL cheerleaders.
Sweet Patriots Plays of the Week: New England has been winning with offense to cover for its statistically weak defense. Hosting Indianapolis and the game scoreless, Bill Belichick -- the Patriots have no offensive coordinator -- sent Welker down the middle for a 22-yard touchdown catch. Welker never goes deep; the Colts were so surprised, Welker was covered by only the middle linebacker. Sweet.
Halfway through the fourth quarter, New England led 31-21 and Belichick's charges went incompletion, rush, incompletion, punt -- the incompletions stopping the clock. Leading 31-28 with 2:23 remaining and facing third-and-7, Belichick again called a pass, which fell incomplete. Belichick has been crossing opponents up this season by rushing more than usual. Yet had the Flying Elvii simply run for no gain on these three late snaps that were incompletions, the Colts likely would not have had enough clock to reach the New England 24 in the closing seconds.
When the Colts had the ball at the New England 24 with 37 seconds remaining, a touchdown would've won the contest for Indianapolis. Peyton Manning aimed deep for Pierre Garcon, who had a step on his man up the sideline; Manning's pass was underthrown and James Sanders intercepted, icing the game for the hosts. Sanders, a backup safety, had been assigned by Belichick -- the Patriots have no defensive coordinator -- to double the tight end short. But he recognized the play as the same one Manning completed to Garcon earlier, dropped his assignment, backpedaled and jumped for the underthrown ball. Sweet.
That Indianapolis, with numerous regulars injured and starting six undrafted free agents, could pull within seconds of a comeback of New England suggests these teams may meet again in the postseason.
Sweet Play of the Week No. 2: Trailing Cleveland 20-17, Jacksonville had first-and-10 on its 24 just before the two-minute warning. Jax set up a screen left -- then faked the throw, and screened right. Maurice Jones-Drew took the right screen, ran through two tackles and got all the way to the Browns 1 before a defender finally caught him. Jacksonville scored the winning touchdown two snaps later. Cleveland, which frittered away two time-outs earlier in the fourth quarter, didn't have enough clock remaining for a reply.
Sour Play of the Week: In overtime, Tennessee appeared to intercept a Donovan McNabb pass, returning it to the Washington 33. As Titans were dancing and pointing at the Redskins in an extremely dumb celebration, Jason Babin pulled the helmet off a Redskins lineman and yelled at him. Personal foul, of course. Then the replay booth overturned the interception, ruling the ball hit the ground. Had Babin not acted like an idiot, the incompletion would have left Washington facing third-and-22. Instead the personal foul gave the Redskins a first down -- even if a play result is overturned, any penalties stand -- and Washington won the game on the drive. Dumb is a mild word for Babin's actions.
Once 5-3, Tennessee has lost its past two games; Jeff Fisher and Vince Young are arguing openly; this sudden negative energy field around the Titans can't have anything to do with Randy Moss arriving, can it?
When Young went out injured, Fisher sent in rookie Rusty Smith, who has such a baby face he looked in his helmet like he'd just been called up from the JV. Are we sure this kid's GPA makes him eligible -- how's he doing in algebra?
Sweet 'N' Sour Play: Leading 14-0 in the fourth quarter, City of Tampa faced third-and-goal on the San Francisco 1, and was looking to apply the misericord to the Squared Sevens' season. Backup guard Jeremy Zuttah entered, for a "jumbo" package of six offensive linemen; defensive tackle Roy Miller entered as a blocking fullback, and reported eligible; the arrival of Zuttah moved left tackle Donald Penn to the end of the offensive line, and he also reported eligible. San Francisco captains Patrick Willis and Takeo Spikes were informed that two linemen reported eligible.
At the snap, everyone including Penn zone-blocked right, in the direction of the extra offensive lineman; then Penn spun into the left flat unguarded, and Josh Freeman threw him the touchdown pass that advanced the Bucs to 7-3. Offensive tackle scores touchdown -- sweet.
Everyone knows a player wearing 70, Penn's number, cannot line up in an end's position and then catch a pass first without reporting eligible. But it's perfectly legal for a player wearing 70 -- or any number from 50 to 79 -- to line up as an end, and then block. An offense could field an entire seven-man line consisting of players wearing numbers from 50 to 79 and they would not need to report to officials, so long as they only blocked for rushes. That Penn went to the officials to report as eligible -- something unnecessary if the play was a power rush -- should have cued San Francisco that the call was a trick play to Penn. The Forty-Niners were clueless, which was sour.
Sweet 'N' Sour Play No. 2: Houston leading 27-23, host Jersey/B faced second-and-10 at the Moo Cows' 48, with 24 seconds remaining, the Jets out of timeouts. Mark Sanchez hit Braylon Edwards up the right sideline for 42 yards, then hit Santonio Holmes on a rub pattern for the winning touchdown. Taking over on their 28 with 49 seconds remaining and no timeouts, the Jets had gone the length of the field to win in just five snaps. That was sweet.
As Jersey/B lined up from the Houston 48, Texans' cornerbacks, knowing the Jets had no timeouts, should have played on the outside shoulders of Jersey/B wide receivers, to keep them away from the sidelines. Forcing any action to the center of the field, where the clock would keep ticking, would doom the host's comeback. Yet not only did Houston corner Jason Allen line up right across from Edwards as though this were a standard down -- Allen, busy making the high-school mistake of "looking into the backfield" trying to guess the play, let Edwards roar past him on a go route. There are 24 seconds remaining, the Jets must score a touchdown, where oh where might the pass go? Maybe up the field!
Then on the winning play with 16 seconds from the Houston 6, no one jammed Holmes. All Houston defensive backs were retreating at the snap -- retreating on a down from the 6! Houston coaches, please spend five minutes watching how Pittsburgh Steelers defensive backs line up against receivers at the goal line.
Obviously there's a reason Houston has the league's 32nd-rated pass defense. In consecutive games, the Texas have allowed a 50-yard game-winning touchdown pass on the final play, and a 42-yard pass to set up the game winner with seconds remaining. This is a sour warhead.
Metaphor of the Year: "Cher has come to seem the Sherman tank of divas, sometimes under fire but seldom in retreat, grinding ever onward, armored and unstoppable." The New York Times on Cher in the movie Burlesque.
Also, Game Plans Will Be Recycled: The Eagles announced they would add solar panels, wind turbines and a diesel- and natural gas-powered generating station to Lincoln Financial Field. The turbines and solar panels, which receive all the attention, will supply about 25 percent of the electricity needed by the facility. The gas-and-diesel generator, which no one will notice, will supply 75 percent of the power, and is in some ways the leading-edge aspect of the plan.
In the coming decades, many large structures will make their own electricity, through a combination of green devices such as solar panels and on-site generators, mostly ones that burn fossil fuels. Only in the last few years have engineering companies, such as Westinghouse, begun designing on-site generators intended to replace central power, and to do so affordably. As on-site generators improve in quality and decline in cost, gigantic, centralized power plants are likely to become less common, supplanted by large number of small power facilities, at least some of which may be little nuclear power plants that are prefab units. Eventually, individual homes and offices may kiss the power grid goodbye, making their own electricity through a combination of green tech, water-heater-sized fossil-powered generators or fuel cells driven by hydrogen.
Why is electricity produced at gigantic centralized stations? Because that's what was practical a century ago, when the current electrical infrastructure was laid out. Remember, heat once came from large central stations. When the individual furnace became practical, central-heating plants vanished. Furnaces proved far more efficient -- no transmission losses, and each home or office only makes whatever heat it actually requires. The same transition is coming for electricity.
Small power generators in homes, schools or offices would eliminate transmission losses. About a third of electricity generated in the United States is lost during transmission: bring the generation to the user and that problem is solved, reducing fossil fuel use and greenhouse gas emissions, while getting rid of unsightly power lines in the process. (Transmission losses also could be cut by converting the power grid from alternating current to direct current, which wasn't practical a century ago but is now; but it is likely to prove more cost-effective to invest in on-site generation than in an all-new grid.) Ending reliance on large central generating stations feeding a grid would end power blackouts, as well, since there would be no switching stations to fail or power lines to be damaged by falling trees.
The arrival of the practical small-scale power generator would also cut overall fuel consumption. Today, when you turn off lights in your home or office, you reduce your power bill but don't actually save energy -- big central power plants continue to run at their baseload level, and can't possibly dial up or down to reflect individual choices about light switches or A/C settings. If power was made on-site by small generators, they could reduce output as demand in the building varies. Bring power generation on-site, and individual energy-use decisions become more significant.
A transition from gigantic central power stations feeding a grid of wires, to on-site generation of most electricity, won't be easy. Solar power is still a lot more expensive than fossil power. Small generators are noisy, an issue that needs engineering attention. (Big generators are noisy too, just in places where you don't hear them.) Hydrogen-powered fuel cells operate silently, but where will the hydrogen come from? A cost-effective hydrogen-production infrastructure is speculative.
One or two generations from now, there may be many fewer central power stations. Power rights-of-way may gradually disappear, while neighborhoods are not marred by power lines. Blackouts will end. A lively new business sector will be created to install, maintain and repair small-scale generators in homes and offices. The green tech at Lincoln Financial may get the attention, but the on-site generator is the leading edge of the project.
Maroon Zone Play of the Week: Trailing 17-16 with 4:34 remaining, the not-yet-solar-powered Eagles faced fourth-and-1 at midfield. This is a classic Maroon Zone dilemma -- too far for a field goal, too close to punt.
Philadelphia came out with one back and three wide receivers, causing the Giants to expect something pass wacky. Instead the play was a toss left to tailback LeSean McCoy, with left tackle Jason Peters and left guard Todd Heremanns pulling and wide receiver Jason Avant coming in motion from the left for a crackback block. Peters, Heremanns and Avant got their blocks and McCant got a 50-yard untouched touchdown. The tactics (causing Jersey/A to expect something pass wacky, or maybe a Michael Vick dash) and the blocks (three of three perfect at the point of attack) made this play. Defenders did not initially follow the two pulling linemen, because the Giants spent all week worrying about maintaining their gaps against Vick's scrambles.
Just a thought -- what if the Eagles tried running Oregon's blur offense with Michael Vick?
Boss, J.J. Abrams Is Here to Pitch "The Blob from the Beginning of Time:" This is what the announcement from the Carnegie Institution, a leader in big-think science, said: "Astronomers have discovered a mysterious, giant object that existed at a time when the universe was only about 800 million years old. Objects such as this one are dubbed extended Lyman-Alpha blobs; they are huge bodies of gas that may be precursors to galaxies. This blob was named Himiko for a legendary, mysterious Japanese queen. It stretches 55,000 thousand light years. Researchers are puzzled by the object. They are not sure what it is." Obviously it was a primordial nose tackle.
Buck-Buck-Brawckkkkkkk: Trailing 34-16 with six minutes remaining in the contest, the Blue Men Group faced fourth-and-goal on the New Orleans 2. That can't be the field goal unit trotting in! Yes, an 18-point deficit means you must score three times, and the field goal cut the need by one score. But Seattle was only two yards from the end zone at this point: even if it got the ball back on the ensuing onside kick (it didn't), the team would have been more than 50 yards from the end zone. You need touchdowns, you're two yards away from one, why are you kicking?
In the style-points-obsessed college ranks that Seattle coach Pete Carroll just left, this decision would have made sense: keep the final score respectable to impress the pollsters. But there is no BCS in the NFL, all that matters is victory. Why are you kicking from the opponent's 2-yard line when trailing big in the fourth quarter?
Wacky Drink of the Week: For years Tuesday Morning Quarterback has touted an imaginary drink, the blueberry-almond martini. Once I even ran the recipe; the final step was "pour mixture down drain." Reader Steve Olson of Boise, Idaho, writes, "Recently I was reading ESPN the Magazine and what do I see? A full-page ad for Absolut Berri Acai, a vodka called 'an enticing combination of acai, blueberry and pomegranate.' This is the perfect vodka for making a blueberry-almond martini." Turns out Absolut recommends mixing its blueberry, acai and pomegranate flavors with cola, which sounds even stranger than TMQ's imaginary libation.
Undrafted Player of the Week: Undrafted Bryan McCann of Dallas, who a week previously ran an interception back 101 yards for a touchdown against Jersey/A, ran a punt back 97 yards for a touchdown against Detroit. The play was emblematic of the Lions' streak of road futility. Detroit boomed a punt inside the Cowboys' 5; Lions special teamer John Wendling leapt into the air at the 1 to bat the ball away from the end zone, just as special teamers are coached to do in this situation; the ball caromed into the hands of McCann, who took off.
McCann knew that because Detroit had touched the punt, it was a free play for him -- if the kicking team is first to touch a punt, the receiving team can opt for possession at the point of that touch even if it attempts to advance, and then fumbles, the ball. (Unless the receiving team commits a penalty after its fumble and before the dead ball; as TMQ often says, kicking rules are too complicated.)
In the New England-Indianapolis collision, 317 of the offensive yards were gained by undrafted players -- BenJarvus Green-Ellis, Wes Welker, Danny Woodhead, Blair White and Javarris James.
Not Even the Pilgrims Would Have Watched a Detroit Lions Thanksgiving Game: Thanksgiving is coming, and that means turkey, stuffing and NFL blowouts. The Lions and Cowboys, traditional turkey day hosts, head to Thanksgiving a combined 5-15. Detroit has lost six consecutive Thanksgiving Day contests, outscored 213-74 in the process. In recent years, the at-Detroit contest on Thanksgiving is consistently among the worse NFL games of the year.
Once, many NFL teams played on Thanksgiving; to this day, high school teams play championship or rivalry games on Thanksgiving. In the 1950s, the old NFL began a tradition of having only one game on turkey day, always at Detroit. In the 1960s, a Cowboys' home date was added on Thanksgiving, to help the Dallas expansion franchise become established. Detroit and Dallas have been the traditional hosts since. There's no larger reason -- the reason is, "We do it that way because that's the way we do it."
I wish I'd been there when it was Pottsville Maroons 8, Providence Steam Roller 0 on Thanksgiving Day in 1926: The Providence Steam Roller was the all-time best sports name. But I'm glad I won't be there for New England at Detroit on Thursday, in what is shaping up as yet another Thanksgiving laugher. Why don't Thanksgiving host dates rotate among all NFL clubs? That would be no guarantee of great games on turkey day, but at least it would spare us from having to watch periods like the Lions are mired in now. When the Thanksgiving night game was added a few years ago -- not seen by all the country, since it's on NFL Network -- that was set up as an all-clubs rotation. The first two games should be too. Turkey and dressing is a tradition that should be preserved; at-Detroit and at-Dallas is a tradition that should be discarded.
Some Slight Hope for Western Civilization: Vuvuzelas were banned from the Harvard-Yale game.
Unified Field Theory of Creep: Readers, including Alicia Pendry of Los Angeles, note that the heavily promoted Mercedes "winter event" sale began on Nov. 11, six weeks before the arrival of winter in North America. The "winter event" ends on Jan. 4 -- just after winter arrives.
Readers, including Adam Fox of Cincinnati, noted, "The Chevrolet Volt has already won the Automobile magazine Automobile of the Year award for 2011 and been named the 2011 Motor Trend Car of the Year. A vehicle that isn't even on sale yet, and won't be available nationwide until 2012, is already the best car of a year that hasn't started yet."
Go to the Volt website and click on "quantities limited, click here for ordering information." You'll find that buyers in most states can't get a Volt for "12 to 18 months." Chuck Lane of the Washington Post notes that tax dollars have been forcibly removed from your pocket to build the Volt, and tax credits will be used to underwrite sales. If the Volt is such a great idea why can't it stand alone in the marketplace? Why are taxpayers compelled to subsidize it? Most Americans pay for their own cars. Government shouldn't force taxpayers to subsidize a car politicians want to have their pictures taken next to.
What's Wrong With NCAA Sports in a Single Anecdote: Tennessee men's basketball coach Bruce Pearl has been suspended for eight games and docked $300,000 per year in salary. His offense: "Pearl acknowledged in September that he misled investigators about photos taken of him and recruit Aaron Craft, when Pearl improperly hosted the prospect at his home in 2008. Tennessee also revealed Pearl and his staff made excessive calls to recruits." Phone calls! Had his picture taken! Oh my god!
The real scandal in Tennessee men's basketball is that a pathetic 40 percent of the players graduate. (Check any Division I sport's graduation rate here.) The University of Tennessee doesn't seem to care -- or it would take meaningful action. The Tennessee Board of Trustees doesn't seem to care, the SEC doesn't seem to care, the Tennessee boosters don't seem to care and the NCAA doesn't seem to care. Why should public universities or the NCAA care about education? But recruiting violations are serious stuff, since they could interfere with Tennessee's ability to win games and make money.
Should NFC West Be Renamed the Big East? There is no winning team in the NFC West, which has been outscored by 232 points. Yet the NFC West has an automatic qualifier slot to the playoffs, just like the Big East in the BCS. Maybe the Seattle Seahawks should stay home and Boise State should play in the NFL postseason. Maybe the NFL needs to have the same look at its playoff structure as college football needs with the BCS. What if a losing team from the NFC West makes the playoffs while several winning teams from other divisions do not?
Sweet Monday Night Play: Leading 14-7 late in the second quarter, the mysterious San Diego Chargers -- fabulous stats, blah record -- had first-and-10 on the Denver 40. They lined up with two bunched wide receivers right and wide receiver Patrick Crayton left as a slot back -- a very tight formation by contemporary football standards.
At the snap, left guard Kris Dielman pulled right, and tailback Darren Sproles blocked right. Why? Because right guard Louis Vasquez and right tackle Jeromey Clary were headed left. The tight end on the left ran an "arrow" to the far right, drawing a linebacker away from the left and freezing the middle linebacker for an instant; then Philip Rivers threw a wide receiver screen left to Crayton. Broncos defensive backs Perrish Cox and Brian Dawkins both missed sloppy tackle attempts in the Bolts' backfield -- Cox, particularly, had a terrible game. Crayton sprinted up the field, with Vasquez and Clary now in position to provide convoy blocks. Touchdown, and the rout was on.
This play was drawn up about as well as a play can be drawn up -- the defensive backs and linebackers saw two sets of deception before the real action formed, and the real action included two offensive linemen out in front of the runner. Such well-designed regular plays -- not gadgets or tricks; rather, the kind of plays that appear to the audience as "It was just a short pass to some guy who got lucky" -- are a reason the Chargers are compiling the league's best offensive stats.
The touchdown, however, should have been called back. Vasquez and Clary were five yards downfield when Crayton caught the pass. In high school and college it's legal for offensive linemen to be downfield on a forward pass received behind the line of scrimmage: in the NFL, it's not. A third San Diego offensive lineman also was downfield, but blocking a defender; linemen may be downfield on a pass if they began blocking a defender at the line and are still blocking the same defender downfield. Vasquez and Clary simply sprinted forward as if they themselves were the receivers. Officials often botch this call, and botched it last night.
The Rich Should Tax Themselves: Last week a group of millionaires, including the musician Moby, urged Barack Obama to raise taxes on the rich. Taxes on the rich should indeed be raised, though that alone would be far from sufficient to fix the national debt -- a combination higher middle-class taxes, Social Security reductions, defense-spending cuts and increased economic growth is required to fix the damage done by a decade of reckless spending by Democrats and Republicans alike.
Last week's group, and rich people such as Warren Buffett and Bill Gates, who say they favor higher taxes on the wealthy, should bear in mind that they can tax themselves immediately. Right now the top rate for federal income taxes in 35 percent; Obama has proposed raising the number to 39.6 percent beginning in 2011. Nothing stops Gates, or Moby, or any other rich person from simply calculating an additional tax of 4.6 percent, and adding it to the check they send to the Treasury. If you're rich and say you believe the rich should be taxed more -- then tax yourself! Otherwise you're just patting yourself on the back for claiming to want to be taxed, but never actually parting with the money.
And if the president is sincere, why hasn't he already taxed himself to the same extent that he wants to tax others? Filing jointly in 2009, Barack and Michelle Obama had an adjusted gross income of $5,505,409, and paid $1,792,414 in federal taxes. Had the top-rate tax that Obama advocates been in effect they would have paid an additional $253,249. Why didn't the president set a leadership example and tax himself by sending an additional $253,249 to the Treasury?
Wisconsin Held to 48 Points: While all the college football talk -- including in this column -- has been about Oregon's warp-drive blur offense, Stanford is averaging 40 points and Wisconsin is averaging 39 points, using game plans straight out of the 1950s: power rushing, play-fakes and bootlegs. While other teams spread the field, Stanford showed a double tight end triple-back I-formation on some key downs Saturday, while Wisconsin ran behind the tackles the way Oregon throws the bubble hitch. The Badgers blew Michigan off its own field using conventional tactics; the Cardinal blew Cal off its own field in the same fashion.
Maybe this tells us that players are more important than schemes. The blur offense works because Ducks players are so fast, the Wisconsin offense works because the Badger offensive line is the nation's best, the Stanford offense works because the Cardinal players have an excellent overall mix of strength and skill. Football coaches mystify themselves by suggesting that esoteric knowledge of tactical details is the key to victory. Good players are the key to victory. Would you rather have the best scheme or the best players?
Adventures in Officiating: Leading 28-14, holding one time-out, Cincinnati tried a run on third-and-goal from the Buffalo 2 with 5 seconds remaining in the first half. The runner was stopped, then the clock expired. Referee Ed Hochuli announced that one second would be added back on the clock, allowing Cincinnati to call its timeout. The Bengals kicked a field goal for a 31-14 halftime lead.
This type of sequence isn't subject to booth review. But Hochuli put a second on the clock without consulting sideline replays -- network replays showed time did indeed expire -- or giving any explanation. Nor did he restart the clock at 1 second: if indeed there was a second remaining when the runner was down, could the Bengals really have signaled for timeout in a single second? Hochuli just announced he was putting a second back on the clock and awarding Cincinnati its timeout.
Hochuli basically was declaring that he possessed the ability to sense the difference between four seconds and five seconds. If this call had determined an outcome, it would have represented yet another significant officiating blunder by the same guy who made a terrible call to decide a San Diego-Denver game in 2008.
Bengals note: Cincinnati, going nowhere, faces its test of manhood on Thanksgiving night against the Jets. Last season, when Cincinnati won its division, the Bengals lost their final regular season game badly to Jersey/B, then lost badly to Jersey/B the following week in the playoffs. If Cincinnati drops a third straight encounter with Jersey/B …
"Friday Night Lights" Update: The final season has begun on DirecTV, migrating to NBC in the spring. Perpetual seniors Julie and Landry finally graduated, leaving only SuperCoach and his SuperWife, plus delightfully seedy booster Buddy Garrity, from the original season. Coach and wife are now at East Dillon High, having been exiled from Dillon High, focus of the first three seasons. Buddy now runs a roadhouse, his car dealership vanished without explanation. This seems a missed joke -- they could have blamed Washington for shutting down Buddy's dealership in the General Motors restructuring.
Last season, the East Dillon Lions were a terrible team that went 2-8. The school hadn't fielded a football program in a generation, the players practiced on sod, there wasn't enough equipment. Naturally, SuperCoach Eric Taylor has changed all that! Though it's not clear how: In recent scripts, Taylor seems mainly to yell at people.
This season, East Dillon has won its first three games -- it will be an upset if the series doesn't conclude with another state championship. The two games depicted in the first three episodes both were won on a long touchdown on the final play; the third game wasn't shown but we see the score listed as 22-21. One of the final-snap long-touchdown wins is a pass to a player who not only has never been in a football game before, he's never even practiced with the Lions; the catch defeats the defending state champion. Bet this kind of thing happens in Texas football all the time!
In Season 1, Dillon, which is described as located in West Texas, the sparsely populated part of the state, is depicted as a dying one-stoplight town. Stores are shown boarded up; an ice-cream stand and a strip joint are the town's culture; one character finds a missing visitor and explains, "It was easy, there are only two motels in Dillon." How this dying one-stoplight town could produce enough teens to win the Texas 5A championship was never clear. No matter: by Season 3, Dillon had a McMansion area of elegant rich people's homes, and Dillon High, peeling and crumbling in the first season, suddenly was a gleaming pinnacle of affluence. At the end of Season 3, coach Taylor was exiled to dilapidated East Dillon High, an old facility scheduled for demolition but instead being reopened because of -- the city's population boom! Now in Season 5, Dillon has become a metropolis, growing as fast as an Asian Tiger country.
So forget TARP, stimulus and quantitative easing: What America needs is the "Friday Night Lights" Economic Growth Formula. Which consists of: lots of football and cheerleaders, constant relationship talk and longing glances, constant drinking that never causes hangovers or drunken driving, and most of all, remaining in high school until age 28.
Dreaming of high school note: Boise State is now 10-0 in home games played on Friday night.
Buck-Buck-Brawckkkkkkk No. 2: Trailing 14-3 with 1:06 remaining before intermission in Kansas City, holding a timeout, Arizona punted on fourth-and-1 from the Kansas City 47. Trailing 21-3 late in the third quarter, Arizona took a field goal on fourth-and-7 from the Kansas City 11, then kicked away rather than onside kick. The hosts won 31-13, with Dwayne Bowe now having touchdown receptions in six consecutive games.
Of course NFL coaches are known for hyper-conservative decisions. But punting on fourth-and-1 in opposition territory when trailing by two scores? Cactus Wrens coach Ken Whisenhunt was trying to keep the final score close, to avoid a beat down on his resume. Sure, Whisenhunt took the Cardinals to the Super Bowl two years ago, but "what have you done for us lately?" is the NFL's key question. With Arizona looking awful, Whisenhunt might have trouble holding his job come the offseason. Playing to keep the score respectable helps his chances -- but coaches should make their decisions based on what might lead to wins, not what's good for them personally in office politics.
Hidden Play of the Week: Hidden plays are ones that never make highlight reels, but stop or sustain drives. Oakland leading 3-0 at Pittsburgh, the Steelers had first down on the Long John's 31. Pittsburgh lined up trips left, then Hines Ward came in motion right, back toward the formation; Ben Roethlisberger faked a toss left, then rolled right; Ward snuck into the right flat uncovered for a 13-yard gain, setting up Pittsburgh's first touchdown and setting in motion a 35-3 home-team rout.
This is an example of smart tactics. Since it was first down, the Raiders bought the run fake. Ward crossed the field behind the Steelers' offensive line, where Oakland linebackers lost track of him. Lots of smart-tactic plays resulting in first downs -- Pittsburgh had three long gainers to speed merchant Mike Wallace, otherwise it was drip-drip-drip -- enabled the Steelers to control the clock and, thus, the contest.
Update of August Item: Class-action lawsuits announced as "consumer victories" can be polite swindles in which a corporation pays tort attorneys a hefty fee to make liability exposure go away, while consumers receive little if anything. Over the summer I noted a particularly egregious case in which the lawyers appearing to win the "consumer victory" would receive $1.3 million while the members of the class -- the average people who suffered the harm -- get essentially nothing. Consumers can file motions to block class-action hocus-pocus such as this, but because that would require hiring a lawyer whose fee would be more than the consumer could hope to win, this rarely happens.
Ted Frank of Washington, D.C., reports that in the case TMQ cited, the nonprofit Center for Class Action Fairness has filed an objection which, one hopes, will put a stop to this particular swindle.
What the Martz! Was Mike Martz of the Bears calling plays for Miami during the Bears-Dolphins contest? The Marine Mammals entering the game with third-string quarterback Tyler Thigpen starting owe to injuries: one would have expected a run-based game plan to take pressure off the third-stringer. Instead, counting sacks and scrambles, Miami coaches called 41 passing plays and just seven rushes. And Miami wasn't in dire straits on the scoreboard until late in the third quarter -- there was no need to go pass wacky till then.
Disclaimer of the Week: My wife bought a Flexi retractable leash for Dublin, the loyal-but-brainless Official Dog of TMQ. Enclosed was a disclaimer warning that using the leash could cause cuts, burns, "serious eye damage," broken teeth, broken bones and "a hard pull on the leash can amputate fingers." The disclaimer advised, "If you want to reduce the risk of finger amputation, take off any rings and wear sturdy gloves." Have a relaxing time walking the dog!
Obscure College Score of the Week: Alfred 60, State University of New York-Maritime 0 (Division III playoff opening round). The Privateers of Maritime came into the contest undefeated at 10-0, then lost by 60 points, throwing more interceptions (four) than completions (two). Located in Alfred, N.Y., Alfred University has an art professor who paints about her experiences as a competitive acrobatics pilot.
Bonus Obscure College Score of the Week: Saint Cloud State 42, Hillsdale 28 (Division II playoff opening round). Located in Saint Cloud, Minn., Saint Cloud State charges its students a total of $1.3 million in fees annually to support athletic programs.
One of the hidden problems of collegiate sports is that schools increasingly charge students to support money-losing athletic programs beloved by alums and boosters. Longwood University of Virginia charges each student an annual $2,022 fee to support sports. In the 2008-2009 academic year, the large public universities in Division I charged their students a total of $795 million to support athletics. It' s one thing if wealthy boosters pony up for sports programs -- quite another if typical students, most of whom never benefit from sports, and most of whom are struggling to afford college, are the ones handed the bill.
This USA Today article notes that many big colleges don't disclose the fact that part of the tuition fee supports athletics -- students and their parents are made to think the tuition cost goes entirely to academics. Saint Cloud State held a referendum whether to increase athletic fees, so kudos to this school for being open. But there may be a scandal brewing here -- college students, and their parents, don't realize that what they think is an academics charge is actually for athletics.
Chainsaw Dan Update: A week ago, Dan Snyder disrupted the team harmony of the Redskins by awarding Donovan McNabb, who'd just been benched, a "$88.5 million" contract with a reported $40 million guarantee, disclosing the deal hours before a "Monday Night Football" game in Washington. The result was that Philadelphia won 59-28 in one of the worst performances the Redskins ever have posted.
Later Adam Schefter had the details of the McNabb pact. The "$88.5 million" happens only if the Redskins win five consecutive Super Bowls -- why doesn't McNabb have an incentive clause for discovering the cure for cancer? And the guarantee is way less than initially reported. In 2011, McNabb receives about $13 million -- but only if the Redskins activate an option clause that they don't have to decide about until September 2011. Without the option, the rest of the contract dissolves.
Now that the details are known, Chainsaw Dan's offer to McNabb makes sense -- but only within Snyder's negative-energy field. Because McNabb's status was low owing to the benching, he agreed to deal with a meaningless high paper value but almost nothing assured. Snyder can waive McNabb before the 2011 kickoff without further payments or salary cap harm (assuming the cap returns). Chainsaw Dan can take his sweet time making up his mind, allowing McNabb to twist in the wind.
From Snyder's standpoint, if by year's end McNabb is judged a flop in Washington, the owner can say, "I gave this guy mega money and he still let me down, the latest lost season is his fault not mine." The Redskins represent the nation's capital, where often it is more important to shift blame than to fix problems. Chainsaw Dan already seems to have his blame-shifting strategy in place for the 2011 offseason. But unless the Redskins exercise the option early in the 2011 offseason, McNabb will become embittered -- what's that supposed to accomplish?
Reader Comments: Alex Ware of San Francisco writes, "I'm the defensive coordinator at Mission High School in San Francisco. We currently are undefeated in league play, winning the city title this year, and we follow the Easterbrook football philosophy -- we rarely punt or blitz. On defense we are conservative and on offense we take a lot of risks. My concern is that the BCS template is being used by lower leagues. California now follows the BCS lead to select who gets to play for the state crown. We have five divisions ranked by school size, and a bureaucratic body picks who is best by their opinions and by a computer algorithm that is not disclosed. So now at the high school level we have powerhouse teams looking to play home games against cupcake programs, and running up the score, to improve their standings in the state playoff hunt. Talk about the wrong lessons to teach our youth."
TMQ pounds the table against police escorts for football teams -- why should taxpayers be billed for treating football players and coaches like visiting royalty, plus allowing them to whiz through traffic that everyone else is stuck in? Tim Crvarich of Santa Clara, Calif., notes some backlash to this practice.
TMQ tracks the Crabtree Curse: Mike Singletary is 8-5 without Michael Crabtree and 8-14 with him. Matt Kerr of Adelaide, Australia, asks, "What about the Dez Dilemma? Without Dez Bryant at Dallas, Wade Phillips was 33-15 and earned the Cowboys' first postseason victory in 15 years. With Dez Bryant, Philips was 1-7 and fired. When Bryant came to the Cowboys and started getting away with little things like refusing to carry a vet's shoulder pads because he thinks he is above this, that had to harm team chemistry." The Cowboys are 2-0 under Acting Temporary Interim Provisional Semi-Coach Jason Garrett. How long until a Dez Dilemma sets in?
Aziz El-Tahch of New York City writes, "Under the Obscure College Score of the Week rubric, you wrote that Bowdoin and Colby are 'not obscure.' Obscurity is a matter of perspective, isn't it? I grew up in southwestern Pennsylvania, where Indiana University of Pennsylvania, Slippery Rock and California University of Pennsylvania are household names. I had never heard of Bowdoin or Colby until I started my undergraduate studies at Georgetown." Aziz, all TMQ readers have heard of Indiana of Pennsylvania and California of Pennsylvania!
Next Week: Bachman and Turner -- combined age 134 -- sing at halftime of the Grey Cup, making recent geriatric Super Bowl halftime rock acts seem spry by comparison.
In addition to writing Tuesday Morning Quarterback for Page 2, Gregg Easterbrook is the author of the new book "Sonic Boom" and six other books. He is also a contributing editor for The New Republic, The Atlantic Monthly and The Washington Monthly. His website can be found here.