Commentary
Why are athletic departments so big?
Bowl season is nearly upon us, and college football conferences are reshuffling like mad, with bowl invites, television rights and media exposure the motives. College marketers know that in 2008 the University of Texas had $88 million in football revenue while Ohio State had $68 million (Wall Street Journal figures), and football dollars are still going up. The money rush isn't confined to the top, rather it is spread broadly across the higher-education landscape. The University of North Carolina at Charlotte, which plans to start Division I-AA participation in 2013, is asking $2,500 per personal seat license for good seats at its new field, plus a donation of up to several thousand dollars, making the true PSL price more like $5,000. That's for a Division I-AA program that doesn't even exist yet.
Despite the cash-grab in big-college athletics -- Texas, already the leader in football revenue, cut an even better deal for itself this fall by threatening to leave its conference -- nearly all universities lose money on sports. Recently the NCAA reported that only 14 Division I-A programs clear a profit, while no college or university in the United States has an athletic department that is financially self-sustaining. Nobody in Division I -- not Alabama, not Auburn, not Oklahoma, nobody -- has an athletic department that pays its own way.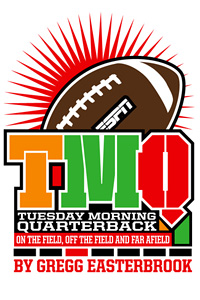 The median big-university subsidy from general funds to sports is $10 million per school, the NCAA found. Many major college athletic programs claim to be self-sustaining, since this is what everyone wants to hear, but actually are not. For example, the University of Oregon claims its athletic department is self-sustaining. Yet the school's general fund gives the athletic department nearly $1 million per year, Rachel Bachman of The Oregonian reports. Increasingly, college students who don't play sports are charged to support those who do. USA Today reports that in the 2008-09 school year, colleges charged their students $795 million to support athletics. Often this wasn't revealed, with the costs buried in tuition fees that students, and their parents, thought were solely to support academics.
The money-pit aspect of big collegiate sports occurs despite the flow of booster contributions to "athletic foundations" and similar accounts. Booster funds not only fail to make collegiate sports self-sustaining, they may harm the colleges overall -- since many alumni and boosters who might donate to the general endowment or the scholarship campaign of Maryland or Miami or Wisconsin donate instead to the booster organizations. Over the years, billionaire T. Boone Pickens has donated nearly $500 million to Oklahoma State, his alma mater -- but most of the money has gone to athletics, not academics. The donation that UNC-Charlotte requires, in addition to the PSL fee? It goes to the booster fund, not to academics. At many colleges and universities, athletic programs cannibalize donations that might have gone to education.
Big-deal college sports programs need subsidies in part because Division I football and men's basketball coaches are overpaid. There are nearly 100 big-sports college coaches earning at least $2 million annually, most at public universities. More than 200 assistant football coaches in the college ranks earn at least $250,000 annually, with Monte Kiffin of USC, the defensive coordinator, earning $1.5 million plus lavish perks. When Pete Carroll was head coach of USC, he was paid $4 million annually -- and in return, left the school's football program a flaming wreckage. Forbes estimates that Nick Saban is paid $4 million at Alabama.
Some coaches' salaries are covered by booster funds, not by the school itself: but booster funds funnel money that otherwise might have been donated to a school's academic programs. Last year the Knight Commission found that nearly all college presidents, even the ones at sports-powerhouse schools, believe salaries for football and men's basketball coaches are out of control. This is especially telling since high coaches' salaries don't even result in programs that make money, the way high coaches' salaries in the NFL result, at least, in profit.
Beyond too-high coaches' pay and perks there is another, less noticed reason almost all colleges lose money on sports -- featherbedding in the athletic department.
In an era when budget stress is causing classes to be cut and core academic missions to be scaled back, many collegiate athletic departments are the most overstaffed organizations this side of a Monty Python sketch. Because sports is viewed as sacrosanct, the athletic department can get away with having far more people than needed -- then sending the bill to average students and to taxpayers.
Ohio State lists 458 people in its athletic department. Included are the athletic director (who's also a vice president of the university), four people with the title senior associate athletic director, 12 associate athletic directors, an associate vice president, a "senior associate legal counsel for athletics" and plus a nine-person NCAA compliance office. NCAA rules are complex, to be sure, but does Ohio State really needs nine people who do nothing but push NCAA paperwork? The Ohio State NCAA compliance staff is lean and mean compared to the football staff, which includes 13 football coaches, a director of football operations, three associate directors of football operations, a "director of football performance" and three football-only trainers.
How do these numbers compare to academic departments at the school? There are 192 faculty members in Ohio State's English department, with a support staff of about 50. Thus the Ohio State athletic department has roughly twice as many people as the Ohio State English department. Sports receive more staffing than English though nearly all Ohio State students at some juncture take a course through the English department, while few participate in NCAA athletics. And sports receive more staffing than English, though there is a widespread feeling that many Americans are inadequately educated in subjects such as English, while not one single person in the entire United States believes there isn't enough emphasis on sports.
Now factor in the size of Ohio State's student body compared to the football roster. All those coaches and mysterious "associate directors of football operations" mean that in football, Ohio State has a 1-to-5 ratio of staff to students: while in English, the staff-to-student ratio is 1-to-280. Divide the latter by the former. In staffing terms, Ohio State treats football as 56 times more important than it does English.
Am I deliberately choosing a college with sports mania but a reputation for weak academics -- the kind of place likely to have skewed priorities? Let's look at the University of California at Berkeley, a college with renowned academics and highly selective admissions policy.
Cal has a 27-person staff for football coaching and administration, overseeing a roster of 110 players. That's a 1-to-4 ratio of staff to students. The school's English department has 71 non-emeritus personnel, plus about 50 support staff, serving a student body of 35,843. That's a 1-to-296 ratio of staff to students. Judged by staff, Cal devotes even more resources to football, versus English, than does Ohio State. In staffing terms, Cal treats football as 74 times more important than English.
Does overstaffing happen only at enormous public universities? Columbia, an Ivy League school, has 71 people in its athletics department. That's not coaches, that's just the A.D. office -- which includes 16 people listed as "senior administration" and a "director of enrichment services," whatever that means.
Coaches? The Columbia football coaching staff has 14 people, including a chaired coach -- the Patricia and Shepard Alexander Head Coach of Football. Not the football coach, the Head Coach of Football. Columbia -- not the Pittsburgh Steelers, Columbia University -- has a guy who specializes in coaching strong-side linebackers.
Big staffs certainly don't guarantee success. Columbia, with its top-heavy football staff, is 11-29 in its past four seasons. The University of Tennessee, with a 28-person football staff, just finished its season with a 6-6 record. Kansas needed a 23-person football staff to finish 3-9. Most likely these schools could have compiled the same records with half as many people on the football staff, or the athletic department staff. The same may be true of even the year's best programs: cut the staff, and on-field results would change little. Does Oregon really need 178 people in its athletic department, including 16 people with some variation on the words "athletic director" in their titles? It is difficult to believe Auburn really needs an athletic director, an executive associate athletic director, five senior associate athletic directors, four associate athletic directors and a guy with the title senior associate athletic director & CFO.
College sports can teach teamwork, cooperation and self-discipline, regardless of whether athletic programs are successful in won-loss terms. The strongest argument for spending on collegiate sports is that imparting life lessons is among the leading goals of the academy. Some staffing for this purpose makes sense.
But overstaffed athletic departments, and football programs, in many cases have ballooned far out of proportion to other priorities at colleges. Even at a sports powerhouse like Ohio State, perhaps one student in 2,000 will go on to earn a paycheck in professional sports, and then for a "career" that lasts a only couple years. If only one Ohio State science or business graduate in 2,000 ever found a job in any field related to their degrees, Ohio politicians and voters would be angrily denouncing the school. If the English Department at Columbia had the same combination, as the football program, of overstaffing and failure to send students on to career success, there would be a scandal.
Yet at a time when states are cutting spending for public universities, and private colleges are reducing financial aid, athletic departments generally -- and football and men's basketball staffs specifically -- continue to be extensively featherbedded. (Does Michigan really need five men's basketball coaches plus a "director of basketball operations"?) Top-heavy staffing in college sports is far more troubling for higher education than some football player who sells a jersey on eBay. Yet bloated staffing, which benefits the well-off and comfortable, continues, while God forbid some recruit from a poor family should eat an unauthorized cheeseburger.
Don't you need a gigantic athletic department to run Division I sports programs? That's what the people who work in gigantic athletic departments would like you to believe. Vanderbilt University does not even have an athletic department, despite fielding competitive teams in Division I football, men's basketball and other sports. Vanderbilt closed its athletic department in 2003, folding its functions into the Division of Student Life -- which runs theater and music programs as well -- because the school's trustees felt there was too much emphasis on sports. This story details how Vanderbilt reduced athletic administrative expense without harm to sports programs.
In other football news, last month TMQ took considerable flak for saying it was time for Brett Favre to carry a clipboard while Tarvaris Jackson played. Jackson "holds slightly fewer records than Favre, but he's a mobile quarterback, which may be what Minnesota needs at the moment," your columnist wrote. Sunday, Favre left the game early with an injury, Jackson played and the Minnesota Vikings moonwalked to a 38-14 victory.
True, the opponent was the Buffalo Bills, and some Buffalo fans at this point are rooting for defeat to keep the team alive in the Andrew Luck sweepstakes. But on Sunday the Vikings played like a team, rather than a jeans promotional organization, for the first team this season.
Does this mean Favre should sit, or does it mean firing the coach during the season actually helps? The Dallas Cowboys and the Vikings are a combined 5-1 since cashiering their coaches for Acting Temporary Interim Provisional Semi-Coach Jason Garrett and Provisional Momentary Ephemeral Sort-Of Coach Leslie Frazier. Now the Broncos have fired Josh "When Does the Frat Party Start?" McDaniels during the season, hoping, it seems, to win seven of their final four games and squeeze into the playoffs.
Based on this, the Indianapolis Colts and San Diego Chargers should fire their head coaches immediately, in hopes of a postseason run.
Stat of the Week No. 1: The Oakland Raiders outrushed the San Diego Chargers by 230 yards -- in San Diego.
Stat of the Week No. 2: The Jacksonville Jaguars outrushed the Tennessee Titans by 201 yards -- in Tennessee.
Stat of the Week No. 3: Since clinching the AFC North last December, the Cincinnati Bengals are 2-12.
Stat of the Week No. 4: The Denver Broncos won their first six games under Josh McDaniels and went 5-17 subsequently.
Stat of the Week No. 5: The St. Louis Rams won at Arizona for the first time in nine tries, and the Arizona Cardinals have failed to score a touchdown in consecutive home losses.
Stat of the Week No. 6: In his past two games, Colts QB Peyton Manning has thrown four interceptions returned for touchdowns.
Stat of the Week No. 7: In games in which Randy Moss has started, the New England Patriots, Vikings and Titans are a combined 4-8 this season.
Stat of the Week No. 8: The Falcons are 0-2 against teams from Pennsylvania and 10-0 against all other teams. Noted by reader Larry Erickson of Bowerston, Ohio.
Stat of the Week No. 9 (Bonus College Stat): Auburn made the BCS title game, and SEC teams are 6-0 in BCS title games.
Stat of the Week No. 10: Tom Brady and former understudy Matt Cassel have combined for 50 touchdown passes and eight interceptions.
Cheerleader of the Week: Joe Loder of Indianapolis nominates Erica H. of the Colts, who according to her team bio, is a dental hygienist who loves Disney movies -- lucky for her she didn't say 20th Century Fox. The Colts' cheerleaders swimsuit calendar will improve your impression of quiet Indiana farming towns.
Sweet Play of the Week: Trailing 30-27 with 34 seconds remaining and holding two timeouts, the New Orleans Saints lined up to go for it on fourth-and-2 at the Bengals' 7. Kick and head to overtime? This is the defending champion. Unlike NFL teams that seem afraid of their own shadows, the Saints play to win. Unlike NFL coaches whose first concern is shifting blame, Sean Payton plays to win. You could almost see the Cincinnati Bengals tremble when Payton kept his offense on the field, rather than send in the kicking unit like a conventional coach. The Bengals knew they were doomed.
New Orleans lined up in a power set with extra tight end Dave Thomas as a slotback right. Drew Brees motioned Thomas to the left slot position. Then Brees frantically pointed to defenders, as center Jonathan Goodwin also frantically pointed, and Brees signaled Thomas to shift again, back to the right. What did the Super Bowl MVP just see? What will the play be? Cincinnati got so panicky the Bengals jumped offside, giving New Orleans a first down: on the next snap, the Saints recorded the winning touchdown. Many NFL teams come out in this situation and bark a hard count: the Steelers used that against the Baltimore Ravens on Sunday night. The Saints -- who were never planning to run a play -- did such convincing shifts and shouts that Cincinnati believed the play was real and nervously jumped offside. Sweet.
In that game, nine different players caught passes for the Saints, while undrafted free agent Chris Ivory rushed for 117 yards, undrafted free agent Jabari Greer had a terrific performance at corner against Cincinnati's mega-hyped wide receivers and little known rookie tight end Jimmy Graham caught a 52-yard pass. Graham, a basketball player in college, graduated from the University of Miami in the spring of 2009, then took master's degree courses to use a remaining year of eligibility to play football. New Orleans used a late third-round draft pick on Graham, who didn't do much -- and often was confused -- in his one season of college football. He's going to be the next Antonio Gates, also a basketball player in college. Gates wasn't drafted: we now know he should have been a first-round choice. Won't be long until people say Graham should have been a first-round choice.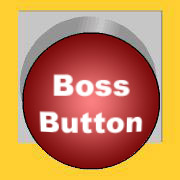 Sour Play of the Week No. 1: Plagued by injuries and interceptions, the Colts were in danger of a second straight home loss, a drop from first place and questions about whether their tremendous decade-long run is coming to an end. Trailing Dallas 35-28, the Colts scored to pull within 35-34 with 33 seconds showing in regulation. Don't kick -- go for the win!
Two-point attempts are successful about half the time in the NFL, and going to overtime is a 50/50 proposition -- suggesting going for two and the win was about the same risk as going into the fifth quarter. But wait, running plays on two-point attempts are successful about 65 percent of the time -- a notably better risk than going to overtime. And who would expect the pass wacky Colts to rush on a deuce play? And NFL teams almost never try the fake PAT kick, so who knows how well it works? Had the Colts gone for two and lost, at least they would have gone down swinging. Instead they went to overtime and wheezed out.
Jim Caldwell, the Indianapolis coach, may have sent in the PAT unit merely because "that's what we always do" -- many people who run organizations don't think much beyond that. But he knows if he tries for the win and fails, he will be slammed with criticism; whereas if he kicks and heads to overtime and Peyton Manning throws an interception, the players will be the ones criticized.
Caldwell, whose defending AFC champions are struggling, had a chance for a statement victory. Winning with a deuce would have revived the Colts' season. Trying and failing would have been better than what happened -- it would have sent the message that Indianapolis was determined. Instead, the message sent by the overtime wheeze-out is that Indianapolis is unraveling.
Sour Play of the Week No. 2: Game tied at 10, the South Florida Dolphins faced third-and-9 on their 26 with 1:05 remaining, holding a timeout. The Dolphins kept seven back to block. Against four rushers, quarterback Chad Henne had a perfect pocket, but he threw a low pass that was deflected at the line by Browns linebacker David Bowens and intercepted. Cleveland knelt thrice to take the clock down, then kicked the winning field goal.
When you've got perfect protection and throw a pass so bad it doesn't even get across the line of scrimmage, that is seriously sour. And the Dolphins -- who in the past five years said no to Drew Brees at quarterback, then invested five second-round draft choices in Henne, John Beck, Daunte Culpepper, Pat White and A.J. Feeley -- yet again are headed into an offseason with quarterback issues.
Sweet 'N' Sour Play: Leon Washington of Seattle was in the clear, running for what would have been his third kick return touchdown of the season, when he was caught from behind by Carolina punter Jason Baker. Punter catches speed merchant -- sweet. Washington was caught in part because he began strutting and waving his arm in the "No. 1" gesture 25 yards before he reached the end zone -- sour.
Sweet 'N' Sour Clock-Killer Drive: Leading 21-13, Oakland took possession on its 38 with 9:51 remaining and, facing the league's top-rated defense on its home field, ground the clock down to 4:35, scoring the game-icing touchdown. On the drive, Oakland rushed six times and passed twice; both passes were home-run attempts for long gains against a defense that was crowding the line. One worked, for a 37-yard reception. Sweet. For San Diego, not only could the league's No. 1 defense not force an opponent to punt on the deciding drive of the fourth quarter in its own field, but the Bolts committed three penalties on the drive, including twice having 12 men on the field. Sour.
Buck-Buck-Brawckkkkkkk No. 1: Trailing Oakland 21-3 at the close of the third quarter, San Diego faced fourth-and-12 on the Raiders' 15. Norv Turner -- who has a history of sending in kickers when trailing big late -- motioned for the field goal unit. Before the kick, San Diego was down by three scores. After the field goal, at 21-6, San Diego was down by two touchdowns and a deuce: in effect, still down by three scores. Sure, fourth-and-12 is a long shot, but you're at home, you have the league's No. 1 offense. Better to fail and leave the visitors inside their own 20 than to take a mincing fraidy-cat field goal and then not even try an onside kick, which is what happened.
While Turner was ordering kicks, Oakland coach Tom Cable went for it on fourth-and-1 from the San Diego 9 and fourth-and-1 from the San Diego 21. Now how does that saying go -- is it, fortune favors the timid? No, that's not it. &
Buck-Buck-Brawckkkkkkk No. 2: Leading 17-14 late in the third quarter, City of Tampa punted on fourth-and-inches from the Atlanta 40. Needless to say, the Bucs went on to lose.
Buck-Buck-Brawckkkkkkk No. 3: Trailing defending champion New Orleans 27-19 at home with 10 minutes remaining, Cincinnati coach Marvin Lewis sent in the punt unit on fourth-and-short at midfield. The Saints lined up with 12 men, giving Cincinnati a first down, and the home team scored a touchdown on the drive. But seriously, Lewis intended to punt on fourth-and-short when trailing in the fourth quarter. The Bengals went on to lose, replacing Dallas and Minnesota as the train-wreck team of the 2010 season.
Buck-Buck-Brawckkkkkkk -- and They Win: It's hard to believe a team could punt on fourth-and-inches from the opponent's 36-yard line and go on to win the game -- but the Steelers did that Sunday at Baltimore. Recent Steelers-Ravens contests have been low-scoring, nail-biting affairs. Teams with a power defense, such as Pittsburgh, are most likely to benefit by kicking on fourth-and-short. Still, launch a preposterous punt and also win! The football gods have promised an investigation.
Dick LeBeau's zone rush -- TMQ prefers that term because often it isn't a blitz when only four defenders cross the line of scrimmage -- is about choreography that creates confusion regarding who's rushing and who's dropping. When it works, one rusher comes through the line unblocked. Announcers and fans see that action and think, "He made a great play." Actually he's done the easiest thing in sports, simply run straight ahead. It is the rush choreography -- happening before the snap and resulting in a rusher who isn't blocked -- that's impressive. A quarterback who sees the blitz coming usually has a man open -- all that's needed is for blockers to slow the rush for an instant. For a blitz to be devastating, somebody's got to come unblocked -- otherwise the ball will be gone.
Baltimore leading 10-6 with 3:22 remaining, the Nevermores had second-and-5 on their 43. LeBeau correctly guessed that Baltimore would pass, since the Steelers had been stopping the run -- though given the pace of the game, two rushes to grind the clock, followed by a punt, might not have been bad for the home team that also has a power defense. Pittsburgh showed mega-blitz, with seven men walking up to the line and shifting positions twice. At the snap, five actually rushed; Troy Polamalu came through unblocked and tomahawked the ball out of Joe Flacco's hand. Elegant blitz choreography!
Now the Steelers have third-and-9 on the Ravens' 9, still trailing 10-6 with 2:58 remaining. A pass is likely, as Baltimore has also been stopping the Pittsburgh rush. The Ravens walk up six to the line, showing blitz, but there's no deception regarding who will come. At the snap, all six plow straight ahead, and six Pittsburgh blockers each get a piece of a man, slowing the rush just enough that Ben Roethlisberger can release a "hot read" toss to undrafted Isaac Redman of Division II Bowie State. Because six men rushed, the hot-read completion became a touchdown and the winning points. On Baltimore's final drive, Pittsburgh did nothing funky, simply rushing four. Flacco kept anticipating the blitz but not getting it -- which was, itself, effective, especially when Flacco threw short, hot-read type passes on the Ravens' last two downs, when they needed major yardage.
Concussion Update: Reader Alex Flynn-Padick of Aurora, Colo., notes this recent TED talk on brain health by Denver neuropsychologist Kim Gorgens. It's a terrific 10-minute briefing on why awareness of concussions and proper helmet use -- in many sports and in bicycle riding, not just in football -- is important. On the key question of whether, knowing the concussion risks, people should play football anyway, she punts by declaring, "I don't know." Regardless, this talk is the kind of thing that youth-league and high-school athletes actually would watch, being succinct and clever.
TMQ's Christmas List: I sure hope Santa puts this Elvis Presley cutting board in my Christmas stocking: "It's a great conversation starter."
In the Version of Fringe That Airs in the Alternate Universe, Our Earth Is Depicted as Plagued by Television Shows That Don't Make Sense: One of the few sci-fi shows on television at the moment is Fox's "Fringe," which posits a parallel universe with another Earth that is similar, but not identical, to ours. On Earth/B, it is also 2010, but the 9/11 attack never happened; technology is somewhat ahead of ours but physics is somewhat behind; Pennsylvania Station in Newark is named Springsteen Station; Rap Brown was a pacifist; Ronald Reagan played the lead in Casablanca; and Antonio Gaudi's Grand Hotel was built. Though in the alternative universe, fast food tastes exactly the same as here -- this is the best joke of the series.
The original sin of the "Fringe" series premise is that in 1985, an Earth/A scientist, whose only son died in childhood, built a doorway to the other universe so he can steal the doppelganger of his boy. The doorway somehow destabilized the barrier between the realities, and that wall is now corroding. If something isn't done soon -- either by May 2011 or May 2012, depending on whether the series is renewed -- the wall will collapse and the worlds collide, annihilating both.
On "Fringe" a handful of heroic characters from our Earth have learned about the other universe and the threat. But rather than tell the public, they assiduously work to keep this information secret. Huh? True, if the protagonist, FBI agent Olivia Dunham (actress Anna Torv) told the president, "There's a parallel reality about to collide with ours," the response would be that Congress would borrow $1 trillion to fund a Department of Space-Time Continuum Regulation, though half the money actually would go to pay the pensions of public employees in California. The new agency would build itself a palatial headquarters, demand budget increases and award Halliburton a no-bid contract to encase the Earth in packing peanuts. So there's no guarantee that revealing the truth would save the day. But keeping a threat to destroy the planet to yourself? This is my big conceptual problem with the show.
My small problem is the means and rules of moving between universes change constantly. In a flashback, we see the first crossover, in 1985. The scientist built what looks like two large lava lamps, powered by AA batteries (not included). The devices opened a dimensional doorway he stepped through. Some hours later he came back, along with the parallel-Earth version of his boy, and didn't need any gear on the other side, simply stepped through the same point on that world where the lava lamps were on Earth/A. Apparently the invisible doorway had been open the entire time -- we never learn whether someone walking his dog inadvertently ended up in the wrong universe.
In the present day of the series, many plots turn on figuring out how to cross between realities. The scientist, who's a central character, has forgotten all about the lava lamps, though often speaks of the crossover. The world's richest man, played in cameo by Leonard Nimoy (Mr. Spock), became rich by crossing repeatedly to Earth/B, observing its advanced technology, then coming back here and patenting the ideas. But how does he cross between worlds? Never explained. At one point we encounter the Leonard Nimoy character on Earth/B, and he too seems to have forgotten all about whatever the used to cross over previous times.
At one point we're told that Earth/B has not figured out how to cross the barrier -- indeed, in scenes on the other world, this is depicted as a maximum-priority concern. Yet at other points, episode plots concern a small army of cyborg agents sent from the parallel Earth, and the sinister devices they brought with them. How did they get here? It's never explained.
In one episode, cyborgs from the other world set up vortex generators located many miles apart: the generators make a doorway that allows a single man to cross at the apex. In that episode, lots of elaborate machinery is depicted as the sole means to cross between worlds. Then in another episode, an agent from the other world travels across the barrier merely by waving his hand, no generators involved. In one episode, we're told that opening a doorway requires fantastic amounts of energy; an evil guy steals a super-advanced power source to attach to two things that look like advanced backyard bug-zappers to open a doorway. In another episode, all that's required to cross universes is a tuning fork adjusted to the correct frequency. In some episodes, agent Dunham can cross between universes merely by using her mind. Then, trapped on the other Earth, she forgets all about this. My guess is that in the next episode the characters will once again try to figure out how to cross universes, having forgotten all about all the previous ways shown in prior episodes.
"Monday Night Football" Analysis: The Jets started eight first-round draft choices on offense. The Patriots started one first-round draft choice, and yet New England outscored Jersey/B 45-3. Undrafted free agents Wes Welker, Danny Woodhead and BenJarvus Green-Ellis combined for 274 of New England's 405 offensive yards. Undrafted free agents pounded a stacked team of highly drafted megabucks glory boys!
Maybe, just maybe, this has something to do with coaching. Bill Belichick is hard to take on many levels, especially his indifference to ethics, but he's the best football coach of his generation in terms of production. He is the personification of America's love-hate relationship with sports: really good at what he does, yet setting such a bad example you wouldn't want your kids to emulate him. New England this season has no offensive coordinator and no defensive coordinator. This is Belichick's latest challenge to himself: Can he outcoach not only the other team's head coach but the other team's entire staff? Apparently the answer is yes. If only Belichick were admirable as a person.
New England is leading the league in scoring, and it's not far off its record-setting pace of 2007, in part because Belichick changes game plans week to week more than any other NFL coach. Why don't other coaches notice this, and change their game plans more? Maybe they're too busy making personal promotional appearances, never exactly a problem with Bill. Early this season against Miami on "Monday Night Football," Belichick kept the same players on the field on offense and used a very rapid snap pace to prevent the Dolphins' defense from substituting. Most likely Rex Ryan watched tape and assumed Belichick would do that Monday night.
Instead, Belichick changed personnel on offense four or five times each drive, and Jersey/B defenders appeared confused.
Leading 10-0, the Flying Elvii had a fourth-and-3 on the Jets' 25, heading into a stiff wind. Belichick did the manly man thing and went for it. First, he didn't use the tailback quick-out that he's used unsuccessfully in the past on fourth-and-short. (It's amazing how often NFL coaches continue to call plays that don't work.) The Patriots lined up with a trips-bunch right, Danny Woodhead in the backfield, Deion Branch left and all linemen up in a pass-blocking stance.
In the past two weeks, from this set they've run a draw to Woodhead. The Jets assumed draw and crowded the box with six men. Then Woodhead went in motion wide left, leaving an empty backfield. The Jets' defense reset with safety Eric Smith coming up into the line. Since New England can't rush from an empty backfield, either Jersey/B has no idea what's going on and has put seven into the box by mistake -- a seven-in-the-box set is fun to throw against -- or plans a mega-blitz. My 15-year-old, Spenser, said, "They should slant." Indeed: 25-yard touchdown pass to Branch on the slant, with no high safety in sight, and safety Smith covering no one, standing there with a look of, "What just happened?" The slant is every good quarterback's favorite counter to the blitz. The Jets, who boast, boast, boast about their defense, failed to cover the slant on a blitz. Their defensive call was the rare Cover Zero -- no one deep. There's a reason Cover Zero is rare.
New England's offensive line played a magnificent game. At one point, the Jets showed a nine-man press front and Green-Ellis ran through it for 13 yards -- it should be impossible to run through a nine-man press front. Tom Brady had a clean pocket and threw with precision -- and threw down the middle most of the time, which involves less wasted motion than throwing toward the sidelines, as Mark Sanchez mainly did. On a very amusing play, Woodhead at 5-foot-8, 189 pounds and Welker, at 5-9, 185 pounds, lined up as blitz-blocking backs! The Jets believed this, ignoring Woodhead as he snuck through the offensive line for a 35-yard reception.
Rex Ryan talks, talks, talks. Trailing 24-3, he ordered a punt on fourth-and-1 from midfield. Dozens of readers including Peter Weis of Mt. Hermon, Mass., e-mailed at that instant asking if I was writing "game over" in my notebook, and of course I was. Talk, boast, talk, boast -- the Jets sure can yak. When the pressure's on, they punt. Jersey/B is 1-3 against teams that would make the playoffs if the season ended now.
The Jets clearly missed undrafted safety Jim Leonhard, who just went on injured reserve. For 2009, Leonhard was TMQ's Unwanted Player of the Year. Also for 2009, Dallas Clark was the Tuesday Morning Quarterback Non-Quarterback Non-Running Back NFL MVP. When he went on injured reserve, the Colts immediately spiraled downward. That is to say -- I was actually right about Leonhard and Clark being among the league's most valuable (their loss would hurt most) performers.
Trust Us, We're Experts: "Triple that Vitamin D intake, panel prescribes" -- Wall Street Journal Headline, Nov. 30. "Extra Vitamin D not necessary, report says" -- New York Times headline, same day. Bot stories describe the same study.
Can't Anyone in the NFL Tackle Anymore? There were a rash of badly missed tackles on Sunday, and the common denominator was defenders aiming high, in hopes of a "SportsCenter" big hit, rather than "breaking down" then using proper form to wrap up. San Francisco showing blitz, Aaron Rodgers sent Donald Driver in motion from left to right, then threw him a deep out. Defensive backs Nate Clements, Reggie Smith and Dashon Goldson all missed Driver badly, by not using proper form, on Driver's 61-yard touchdown. Goldson had the dubious distinction of missing him badly, catching up, then whiffing again.
Jersey/A Giants backs Brandon Jacobs and Ahmad Bradshaw repeatedly ran through half-hearted poor-form tackle attempts by the Redskins. On Jacobs' 28-yard rush to put the G-Persons ahead by four touchdowns, DeAngelo Hall and Reed Doughty missed badly, tackling air, while Kevin Barnes barely even tried, seemingly stepping out of Jacobs' way to avoid being hit. Then after the touchdown, the Redskins' Rocky McIntosh had the gall to start pushing and shoving a Giants' player! How about performing during the play, not jiving after?
Washington, which had one of the league's better defenses in 2008 and 2009, now is 32nd ranked, after Mike Shanahan came in, fired the previous defensive coordinator and installed an all-new scheme. Much attention has focused on the inept Washington offense -- six turnovers Sunday, including an almost laughable fumble on which Donovan McNabb basically just set the ball on the ground during a down. TMQ thinks Washington's embarrassing season keys mainly to the decline of its defense -- Skins defenders don't even try to use proper tackling form.
City of Tampa scoring to take a 24-14 fourth-quarter lead, Atlanta's Eric Weems ran the kickoff back for a touchdown, on a play with five missed tackles -- all poor form -- including the Bucs' Maurice Stovall barely bothering to shove Weems when Stovall had him trapped at the sideline. TMQ got the feeling that, after that play, Raheem Morris screamed at his charges -- when you've got someone pinned on the sideline don't pussyfoot, hammer him out. I think this because when Brent Grimes made the game-icing interception for Atlanta as the clock ticked toward all-naughts, Bucs quarterback Josh Freeman had Grimes pinned on the sidelines and rather than just shove him out of bounds, hammered him -- drawing a rare unnecessary roughness penalty against a quarterback.
This reminds TMQ of a story. Many years ago, my brother Neil and I were on the same basketball team in a county league. At a key juncture, the opponent had a breakaway for a layup, with Neil trailing. We called to Neil to deliberately foul. He mildly pushed the guy to avoid causing injury; the result was a basket and the free throw; yours truly heatedly told Neil, if you deliberately foul make sure there's no way the guy gets the shot off.
After the league game, players hung around for some pickup ball. Neil and I were on opposing sides. I had a breakaway for a layup with Neil trailing. The next thing I remember is waking up, seeing stars, underneath some chairs far beyond the basket, where Neil had hurled me to make absolutely sure I didn't get the shot off.
Why Doesn't ESPN Have an Entire Web Site Devoted to College Sports Scandals? Here's how to understand the NCAA doing nothing about the Cam Newton allegations: Follow the money. In the case of USC and Reggie Bush, the NCAA essentially held Bush accountable for the actions of close family members, regardless of whether Bush knew they'd broken rules. In the case of Auburn and Newton, the NCAA essentially held Newton not accountable for the actions of close family members, regardless of whether Newton knew they'd broken rules. Why the different standards? As Deep Throat told Woodward and Bernstein, "follow the money."
In Bush's case, the finding was retroactive. This meant that though Bush and USC were embarrassed, no money had to be returned -- the bowl and ticket revenue from the season in question were already banked. In Newton's case, the finding was prospective. Had Newton been held accountable for family actions, disqualifying him just before the SEC championship, Auburn almost surely would have taken a loss in future marketing and bowl money. Though the NCAA takes no share of Auburn's football income -- NCAA revenue derives from broadcast fees for the March Madness men's basketball tournament -- the NCAA wants sports-power universities to do well at the gate and in bowl earnings. Knowing that holding Newton accountable would harm Auburn's money position, the NCAA cleared him.
Rules should be consistent. Either both Bush and Newton were in the wrong, or neither Bush or Newton were in the wrong. Instead we have a double standard so fouled up NCAA president Mark Emmert says, "We recognize that many people are outraged" by the decision. Don't be surprised if, months or years from now, the NCAA changes course, calls Newton ineligible and voids the wins in the 2010 Auburn season. By then, the money safely will be in the bank.
Forget the Titans: A month ago, Tennessee was 5-3 with a 13-5 streak stretching back to last season. Then Randy Moss arrived: Now the Flaming Thumbtacks have lost four straight. They've lost their past two by a combined 37-6, and Sunday, at home against the Jaguars, simply laid down, the Titans giving one of the worst NFL "efforts" in many a year. Why weren't they laughing on the Tennessee sidelines in the fourth quarter?
Jax leading 14-0, Moss dropped a pass at the Jacksonville 5, Tennessee failing to score on the possession. His virus spread to Bo Scaife, who dropped a pass at the Jax 4, Tennessee ending up with a field goal on that possession. It's not so much that Moss is not making receptions -- one catch for 13 yards Sunday. A wide receiver can have a good game if he blocks and pulls the safeties away from other receivers. But Moss plainly isn't even trying, and this virus has spread quickly to other Titans.
Win as a team, lose as a team: Tennessee coaches had an awful game, too. Adjusting for sacks and scrambles, offensive coordinator Mike Heimerdinger, who has health problems, called 34 passes and 13 rushes. Chris Johnson, one of the league's most effective ballcarriers, can't do much without the ball. Jeff Fisher stood scowling on the sideline. He's the one who wanted Moss and did not want Vince Young. Behold what he hath wrought.
Cheer-Babe Professionalism Watch: Both playing at home, City of Tampa and San Diego wore throwback uniforms, and both their cheerleader squads donned throwback outfits suggesting the sweater-and-skirt look of generations past. In other words, both sets of cheer-babes were tastefully attired, rather than displaying the contemporary cheesecake look. The football gods were angered, and both home teams lost.
Is It Made of Rocks and Is It Blue? Last week, astronomers at the Harvard-Smithsonian observatory unveiled details of GJ 1214b, a planet about 40 light years away that is at least reasonably similar to Earth. The newly discovered planet has an atmosphere, which is a good sign, though researchers can't yet tell what the atmosphere consists of. The planet is made from rock rather than gas, another good sign. GJ 1214b appears too hot for oceans to form, so earthlike life there seems unlikely. But as this world is more similar to Earth than other "exoplanets" found so far, it's drawn attention from cosmologists.
Whether Earthlike worlds are rare or common is a leading question of astronomy. Because distant planets are much harder to detect than stars, the first exosolar world was not spotted until 1988. Since then about 500 have been found. All are much larger than Earth, meaning more gravity, while most are gaseous. Here is a striking image of an exosolar planet that orbits a star similar to the sun. The planet has 2,500 times the mass of Earth and is 330 times as far from its star as Earth is from Sol, meaning this world is a gigantic frozen snowball. No Earthlike distant planet -- about our size, made of rock, with surface water, and about the same distance from its star as Earth is from the sun -- has yet been discovered.
Probably it's only a matter of time. The Milky Way contains at least 100 billion stars, at least several billion of which are similar to the sun. Most sun-like stars are likely to have planets. If just a tiny fraction of those worlds are similar to Earth, the odds go way up of other life similar to ours.
Recently, researchers at Leicester University in the United Kingdom reported they had examined the atmospheres of white dwarf stars -- what our sun may become hundreds of millions of years from now. A white dwarf should be surrounded by hydrogen or helium, but instead the researchers found that as many as 20 percent of the stars studied had metal, water or both in their outer layers. "Rocky planetary debris is almost certainly the culprit," they concluded -- as what were once sun-like stars went into their death throes, they swallowed up planetary systems, then collapsed into white dwarves that contain planetary debris. From this, the researchers inferred that once, reasonably Earthlike worlds orbited those stars.
This finding is another clue that Earthlike worlds must be out there. The first discovery of a distant Earthlike world might come soon. Many astronomers are working on this question, and NASA now has a space probe designed to search for Earthlike planets.
If a distant Earthlike world were found, a surprising amount might be figured out from far away. For instance, if the world were blue, that could mean an oxygen-bearing atmosphere, which in turn would suggest life. Earth's air is blue because the atmosphere, which is about 20 percent oxygen, scatters blue light while allowing red and yellow to pass through. Oxygen is a reactive element that must be replenished. If plants and marine organisms did not continuously replenish Earth's oxygen, any oxygen in the air would react with metals on the surface and our world would rust -- what happened on Mars -- while the air would no longer be blue.
When the first Earthlike distant world is found, one of the first questions will be, "Is it blue?" Much could hinge on the answer. Astronomers might also be able to determine if lights could be observed on the side of the planet that is in darkness. That might mean cities. Discovery of an Earthlike world with blue air, and lights at night on its dark side, would be one of the great moments in human history.
Unified Field Theory of Creep: Wilson York of Atlanta notes that on Dec. 1, Yahoo published what it called the top 10 search terms for 2010. "What if something important happens in December?" he asks. "Suppose Miley Cyrus was kidnapped by space aliens, wouldn't she leap from number three at least to second?" The guess here is she already was kidnapped by space aliens, and they brought her back.
Jim Faxon of Wading River, N.Y., writes, "On Dec. 3, when I checked an e-mail account I use for fantasy football, I found an e-mail from Linens-N-Things touting 'last minute gifts' for the holiday season. I realize Hanukkah is under way, but for most people Dec. 3 doesn't classify as last-minute."
Sweet Play of the Week No. 2: Raiders leading 14-3 at San Diego, sun-drenched crowd expecting another December auto-win, Oakland play-faked up the middle, then Jason Campbell tossed a "flip" pitch to Darrius Heyward-Bey on an end-around, for 14 yards. The flip, rather than a handoff, allowed Heyward-Bey to get outside a second or two faster -- which doesn't sound like much, but in the NFL, seconds matter. Oakland soon scored to make it 21-3, and the beach-bum Bolts were on their way to their first December loss since 2005. Philip Rivers is no longer on a pace to break Dan Marino's single-season passing-yards record.
Rush Eight If You Want to Block That Punt! TMQ maintains that NFL and college coaches are too conservative on punting plays, rarely rushing more than two or three. Coaches fear the roughing-the-kicker flag, but won't try for the blocked kick. Watch tape -- eight-man punt rushes are so rare in the NFL that many teams' punting units are not set up to block a heavy rush. At Indianapolis, the Colts had clawed back to a 27-21 deficit against Dallas and then, crowd finally into the game, forced the Boys to punt. Indianapolis rushed eight; the Cowboys were unprepared; block, touchdown.
Unwanted Player of the Week: Undrafted Chad Hall, who graduated from the Air Force Academy in 2008 and hadn't played football for anyone in two years, replaced Michael Vick against Houston at quarterback for Philadelphia on Wildcat downs, including taking the snap on a third-and-goal. If you can imagine this: Chad Hall is a poor man's Danny Woodhead.
Atlanta's Brent Grimes, undrafted out of Division II Shippensburg -- he's having a Pro Bowl season -- iced the Falcons-Bucs contest with an acrobatic interception. Do you know what state Shippensburg University is in? Stretching back to last season, Atlanta is on a 13-2 tear. The Falcons don't do anything unusual or distinctive -- they just win, baby.
Adventures in Officiating: The Detroit Lions, victimized by an awful call in the closing seconds of their first game against Chicago, were on the wrong end of another big call versus the Bears. This time the zebras were correct. Lions leading 20-17 in the fourth quarter, Jay Cutler scrambled and was hit from behind by Ndamukong Suh, who slammed his forearm into the back of Cutler's helmet in a clothes-line move. Though the hit happened while Cutler was no longer a passer -- the protection against contact with a quarterback's helmet ends once he becomes a runner -- the blow was vicious and clearly unnecessary roughness. Ed Hochuli was right to throw the flag, and would have been justified in tossing Suh -- who's a tremendous talent but is getting a rep as a dirty player. Playing hard is good; playing dirty is not.
But has the league really changed? Linebacker Jameel McClain of the Ravens made a deliberate helmet-to-helmet hit against a defenseless player, Pittsburgh's Heath Miller -- and no flag was thrown. The NFL has been saying that suspensions may be meted out regardless of whether penalties were assessed during the game. McClain was fined $40,000, but not suspended. As former NFL star Rodney Harrison has noted repeatedly on NBC, players laugh at fines -- only suspensions are taken seriously. By constantly saying there will be suspension for vicious hits then never imposing them, the NFL front office has revealed itself as a paper tiger: all talk, no action.
Leading 28-27, Indianapolis had staged an impressive goal-line stand, forcing Dallas to line up for a field goal on fourth-and-goal from the Colts' 2 with 2:43 remaining. Assuming the kick is good, Peyton Manning has plenty of time to get a field goal the other way and save the day. But Eric Foster of the Colts was called for "leveraging" -- jumping onto the back of a Cowboys player to attempt to get high enough to block the kick. The flag gave Dallas first-and-goal; the Boys scored and made the deuce, taking a 35-28 lead and setting up Jim Caldwell's fateful blunder noted above. "Leveraging" is an uncommon call, but officials were correct to throw the flag. Though what Foster did had no effect on the play, it is illegal.
My question: Why aren't Colts special teamers coached never to put their knees or hands on someone's back to get more height to block a kick? This maneuver is illegal at all levels of football. That Colts special teamers are not simply coached never to do it is another indication that Indianapolis coaching has gone downhill since the departures of Tony Dungy and Ron Meeks, coupled to the semi-retirement of Tom Moore.
Game tied at 7, Buffalo forced a Minnesota incompletion on third-and-2. As the ball sailed by intended receiver Bernard Berrian, both officials near the play signaled incompletion, throwing no flags. Then Berrian danced around madly waving his arms in the I-wanna-flag gesture -- after which, way late, a flag was thrown, giving Minnesota the first down.
This an egregious example of a 2010 trend: Zebras throwing the pass-interference flag only after receivers lobby for it. All such calls both seem incredibly tacky, and also violate Rule 8, 2, 5, which states, "If there is any question whether player contact is incidental, the ruling should be no interference." When officials see pass interference and throw the flag immediately, that's convincing. When they don't throw the flag immediately because they're not sure if it was interference, player lobbying should not have any influence. If they don't throw the flag immediately because they're not sure if it was interference, then by rule it was not interference!
More on College Sports Overstaffing: The University of Tennessee football program now has a character coach -- how long until he is involved in a scandal? USC recently hired David Roberts as vice president for athletic compliance, giving NCAA compliance a status that approaches that of dean, plus hired J.K. McKay as "liaison" between the football coach and the athletic director. A liaison -- so they never have to meet face-to-face? And after all the harm done to USC by sports scandals, just what exactly is the athletic director doing that makes him too busy to speak to the football coach?
Buck-Buck-Brawckkkkkkk (College Edition): Reader Ed Roberts of Silver Spring, Md., notes that trailing Oregon 23-7 late in the third quarter, Oregon State faced fourth-and-goal on the Ducks' 4. In came the field goal unit, and Oregon State went on to lose. If you're facing the nation's highest-scoring team with a little more than a quarter remaining, pulling within 13 points isn't going to help!
By launching a field goal at this point, Oregon State coach Mike Riley conceded the game. But within the perceptions-obsessed world of Division I football, his action made sense. Riley wasn't playing to win, but rather for a respectable margin of defeat. Should Oregon go on to take the BCS title, in the offseason Riley can distract attention from the Beavers' 5-7 finish by saying, "We played the national champion close until the fourth quarter."
Obscure College Score of the Week: Wisconsin-Whitewater 20, North Central of Illinois 10 (Division III playoffs). Located in Whitewater, Wis., the University of Wisconsin-Whitewater, defending Division III champion, declares, "There is much happening on this campus that benefits the educational experiences of our students." That's a relief!
Bonus Obscure College Score of the Week: Wofford 17, Jacksonville State 14 (Division I-AA playoffs). Located in Spartanburg, S.C., Wofford College says that, "For 155 years, Wofford has been a consensus choice as one of America's Best Colleges." Wait -- there was no U.S. News & World Report nor Princeton Review in 1854, when Wofford was founded. "Consensus choice" of what? Also capitalizing Best Colleges is a grammatical error in that context. One of America's best colleges should not promote itself with grammatical errors.
Reader Comments: I declared it suspicious that Gene Chizik took an angry "how dare you criticize us" attitude about the Cam Newton allegations, rather than calmly say something along the lines of, "I understand that people are upset, let me tell you the reasons things are fine." Fury, rather than the voice of reason, makes me wonder if he's hiding something. Jeremiah Northridge notes this story about Chizik's contract -- he stands to lose up to $1.5 million if the school, conference or NCAA finds an integrity problem at the Auburn program.
With at least $1 trillion having been spent by the George W. Bush and Barack Obama administrations on stimulus giveaways, I wondered where the promised new roads, improved bridges and better schools are. Tim Potsaid of Somerville, Mass., writes, "I know of a couple successful stimulus projects. Both the community health centers in this article, supported by stimulus funds, provide primary care, behavioral health services, oral health, eye care and social services to impoverished communities in Boston, free to those without health insurance." Rick Sollman of State College, Pa., notes, "Of the $787 billion stimulus package in 2009, only $26 billion was designated for roads and bridges. So you haven't seen much road and bridge work because the 2009 stimulus did not provide for much. A larger share of the bill, nearly $300 billion, went to tax cuts. There's more stimulus money in your wallet than being spent on roads."
Greg Huston of New Castle, Pa., writes, "I commute south to Beaver, Pa., to teach school. Some of that TARP money is being put to use to rebuild bridges. I have a couple options to get to work, crowded highways or back roads. Until recently, that second option was taken away because every bridge on the route was being rebuilt. I now see four once-dilapidated bridges on my route safe for travel again." Frank Gaines of San Diego wrote, "The picture you used to illustrate your point about more bridge and road construction being needed was of a project I am working on, the Harbor Drive Pedestrian Bridge. No federal stimulus funds are being used." Dan Cluchey of Cape Elizabeth, Maine, notes this website can be used to check the details of stimulus spending.
I complained of extreme Christmas Creep in the form of CBS running the annual "Rudolph the Red-Nosed Reindeer" special on Nov. 30 -- not even December! Rev. Robert Clancy of Hawthorne, N.J., note the Feast of St. Andrew, which marks the start of Advent, falls on Nov. 30, which seems to give CBS theological backup. But magic elves and flying reindeer don't have anything to do with Christianity! Santa Claus symbolizes the secular gift-gifting aspects of Christmas -- a confusing holiday, to be sure, because it is religious and secular simultaneously. The secular observation should have the dignity to wait until December.
Next Week: Comet the reindeer coach caught up in a recruiting scandal when he offers inducements to get Fireball to attend the Reindeer Games.
In addition to writing Tuesday Morning Quarterback for Page 2, Gregg Easterbrook is the author of the new book "Sonic Boom" and six other books. He is also a contributing editor for The New Republic, The Atlantic Monthly and The Washington Monthly. His website can be found here.