Commentary
Patriots again have all angles covered
When we finally kiss goodnight, how I'll hate going out in the storm. If the cheerleaders hold me tight -- Hey wait, the Chicago Bears don't have any cheerleaders. Though that was the least of their problems against New England.
Sunday's snowstorms -- the Metrodome collapsed, blizzard conditions at Soldier Field -- remind us that alone in team athletics, football is a sport performed in the elements. Football begins in the sweltering heat and humidity of summer, proceeds through the rain and wind of autumn, and advances to snow and freezing cold. Most team sports are indoors most or all the time. Baseball clubs retire to Florida and Arizona in winter to train in ideal conditions, then call their games -- racing for shelter -- over anything more than a sprinkle. Football performs in heat, cold, wind, sleet, snow and rain.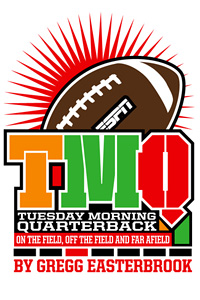 Perhaps the collapse of the Metrodome was the football gods telling Brett Favre it's time to bronze his cleats. New England blowing Chicago off its own field in the snow -- what was the message there?
Partly it tells us Bill Belichick is smart to embrace the all-elements aspect of football. Even tough-guy NFL teams jog to their practice bubbles when the weather is foul; the Bears often practice indoors, in shorts, in December. New England has an indoor practice bubble, but Belichick rarely uses it. If the weather is freezing or rainy, that's what the Patriots practice in because that's what they need to be ready to play in. At New England, Belichick is 10-0 in games played in snow.
Partly this tell us that by practicing outside, Belichick has learned the dynamics of bad-weather football. In snow, it's hard to rush the passer, because defensive linemen cannot get traction. Twice in the first half, Flying Elvii facing third-and-long, I counted, "One thousand one, one thousand two, one thousand three, one thousand four, one thousand five," with no rusher near Brady as he threw for the first down.
This tells us you shouldn't be afraid to throw in snow: Bring a passing game plan, as Belichick brought to Chicago. Tom Brady threw 40 times for 27 completions and 369 yards, as if the game had been played on a flawless California blue-sky day. By halftime, New England held a 193-14 passing-yards lead, and the second half should have been canceled to let the crowd go home. In snow, when footing is bad, it's difficult to change direction -- so throw down the middle. Don't throw sideways patterns like outs, and forget sweeps and tosses. Guess what the Patriots did, and guess what the Bears did.
In 2009, New England hosted Tennessee in a blizzard. The Titans clearly assumed, "In bad weather you must run." New England threw 28 times in the first half -- mostly down the middle -- versus 12 rushes, while Tennessee ran more than it threw. The Patriots led 45-0 at halftime. I looked at some tape of the 2009 snow game: Change the opponent's uniform colors, and it might have been Sunday's contest. The Bears came out running and lined up to stop the run. They clearly assumed, "In bad weather you must run." In rain usually it's best to run; in snow, it's best to throw. Patriots coaches and players were prepared not just for bad weather but for the type of bad weather. This is coaching that leaves nothing to chance.
The game also told us the 2010 New England offense is for real. The Patriots lead the league in scoring at 32 points per game, and have posted consecutive defeats of the Jets and Bears, serious teams, by a combined 81-10. What's making the New England offense work?
• Smorgasbord approach. Belichick isn't wedded to any particular offensive philosophy. He runs everything from jumbo packages to five-wide. Whatever works.
• Variation. The Patriots vary their tactics week-to-week more than any other NFL team. Most defensive coordinators study an upcoming opponent's past couple of games. With New England, this is a mistake.
• Protecting the football. New England leads the league at plus-18 in turnovers and hasn't committed a turnover in five games, which is spectacular. There's luck in turnovers -- Brian Urlacher dropped what could have been an interception at a key juncture, a Chicago fumble returned for a touchdown might have been overturned by replay. But Belichick knows that possession of the ball is of the essence, and teaches ball security as well as any coach ever has. Sunday, Jay Cutler and other Bears were waving the ball around, resulting in four fumbles. New England players had the ball high and tucked, resulting in no fumbles.
• Tremendous blocking. The New England offensive line looks as good as it looked in the 18-1 season of 2007.
• Undrafted free agents. The Patriots started five players who were not drafted or were waived at least once; the Bears started two such players. A week ago, undrafted Danny Woodhead, BenJarvus Green-Ellis and Wes Welker significantly outperformed the Jets' offense, which starts eight first-round draft choices.
Is it actually an advantage to work with unwanted players? At the NFL level, in many cases a guy chosen in the first round has perhaps 10 percent more talent than a guy who just misses being chosen, such as Welker. If both performed with the same motivation, the first-round guy would prevail. But high-drafted megabucks players tend to devote a lot of time and energy to complaining, while the undrafted give you what they've got. The kind of players who give you what they've got benefit more from coaching. Note that Belichick's teams almost never have busted plays, blown coverages or wrong routes. Undrafted or unwanted players learn the playbook and watch film. High-drafted glory-boy types think they can just show up and wing it. Busted plays are a bigger factor in NFL outcomes than commonly understood. Working with humble players allows Belichick to nearly eliminate the blown assignment.
• Tom Brady not only throws well but reads the field well. While the Bears were committing the Single Worst Play of the Season So Far -- see below -- Brady looked down the middle to draw the safeties to the wrong place, then snapped his head back and released the ball where he'd always meant to throw. Outstanding.
• Nobody on the Patriots ever stands around doing nothing. Watch NFL film, and on almost every down you can find a player who either isn't pursuing or just brushed his man and then stood around watching. (Some examples are below.) You never see this with the Patriots. When there's a guy standing around on one team while everyone is moving for the Patriots, that makes the game 11 versus 10. Belichick's record proves that eliminating the player who stands around watching is essential to football success.
• Belichick uses sets with double pass-catching tight ends, a tactic few NFL teams show. Catches by the tight end drive safeties crazy and make other things possible.
All the above make New England the NFL's best team of the moment -- the only on-field criticism I can think of is they may be peaking too soon. But this being the Patriots, there's a dark side. In 2007, Belichick admitted to years of what seemed to everyone except him as cheating. If New England returns to the Super Bowl, the sports world might have to relive Spygate -- including the unresolved questions of why Belichick wouldn't come clean until forced, and why he never really apologized. If the Patriots win this year's Super Bowl, people might wonder if they are cheating still. Probably not, but considering the elaborate, systematic nature of their previous clandestine efforts, this can't be ruled out. Many football enthusiasts, including in the league front office, might not mind if the Patriots are knocked off early in the playoffs, and Spygate: The Sequel doesn't happen.
Just in case the Patriots aren't scary enough -- they are holding two picks in each of the first three rounds of the 2011 draft.
In college football news, the Heisman went to Cam Newton. Considering the trophy is supposedly presented to the player who "best exhibits the pursuit of excellence with integrity," it is another sign of the decline of standards that for the second time in six years -- Reggie Bush in 2005, Newton in 2010 -- an award for "excellence with integrity" went to a player with ethical question marks. The "integrity" part seems to have become a big joke to the Heisman voters.
TMQ continues to maintain this award should be renamed the Heisman Trophy for the Quarterback or Running Back Who Receives Most Publicity. Awarded 76 times, the trophy has gone to 71 quarterbacks or running backs. No linebacker or offensive lineman has won, only one defensive back has won, and the two winners sometimes described as linemen -- Larry Kelley of Yale in 1936 and Leon Hart of Notre Dame in 1949 -- made their marks as receivers on offense, though also played defensive end, as in their eras many players went both ways. If John Heisman, who was a center and tackle for Brown and Penn before going into coaching, were alive and playing today, there's no chance he could win the award that bears his name.
TMQ thinks the best college football player of 2010 was left tackle Gabe Carimi of Wisconsin, recipient of the Outland Trophy. There were many tremendous performers at Oregon, Auburn, Stanford and other schools; Carimi was best from my perspective. Wisconsin piled up amazing rushing yardage with simple tactics, often "50" or "70" runs behind the left tackle. Carimi was never involved in recruiting monkey business. Unlike Newton, who may have cheated when at Florida, there are no questions about Carimi as a genuine student. Carimi made the 2010 Academic Big Ten team, which means at least a 3.0 GPA.
Does Newton have a decent GPA? Maybe, but the Heisman voters don't ask and the SEC doesn't release its fall academic honor roll until January. The second- and third-place Heisman finishers, Andrew Luck of Stanford and LaMichael James of Oregon, both are legit students. Both made the Pac-10 All-Academic team, both with GPAs above 3.0.
Proof of solid classroom performance should be part of the Heisman search for collegiate "excellence." Instead, to the Heisman voters, integrity and academic performance have become irrelevant. All that matters is hype and ratings. This is a distressing message for the Heisman Trust to send about college football. If John Heisman were around, he might take his name off his own award.
In cultural news, is it me or are Christmas decorations becoming distressingly tasteful? With each passing year, TMQ observes fewer homes lit up with gaudy multicolored flashing lights, more homes alight with softly glowing, tasteful white lights. Tuesday Morning Quarterback strongly opposes tasteful, and not just as regards cheerleading outfits. Overdone displays of garish pulsing colored lights helped make this country great. Inflatable flashing Santas are good too -- right now there's an inflatable abominable snowman on TMQ's lawn. Tasteful holiday lighting is another sign of the decline of Western civilization.
Another threat to Western civilization is the NFC West, in which no team has a winning record. At 4-9, the Arizona Cardinals are still in contention. The NFC West could have a division winner at 7-9, hosting a home playoff game, while a 10-6 team doesn't even make the postseason. Should the NFC West be an automatic qualifier for the BCS? Could any NFC West club make the New Mexico Bowl, which on Saturday will pair two schools that don't have winning records? A looming NFL playoff fiasco -- losing teams in, winning teams out -- is another argument for a seeded tournament.
Stats of the Week No. 1: Tampa is 8-0 against opponents with losing records and 0-5 against opponents with winning records.
Stats of the Week No. 2: From the fourth quarter of their Thanksgiving Day game through halftime Sunday, the Patriots outscored opponents 99-3.
Stats of the Week No. 3: Cincinnati, Dallas and Minnesota, playoff teams from 2010, are on a combined 11-32 streak.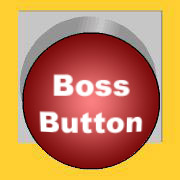 Stats of the Week No. 4: Carolina quarterbacks have combined to throw seven touchdown passes and five interceptions returned for touchdowns.
Stats of the Week No. 5: Peyton Manning and Carson Palmer have combined to throw nine interceptions returned for touchdowns.
Stats of the Week No. 6: Tom Brady and Philip Rivers are a combined 50-6 as starters in December.
Stats of the Week No. 7: In outgaining Kansas City by 350 offensive yards, San Diego allowed 203 fewer rushing yards than in its previous game.
Stats of the Week No. 8: The Steelers, who held Cincinnati to 34 yards rushing, have allowed just one 100-yard rusher in their past 47 games.
Stats of the Week No. 9: Kansas City quarterback Brodie Croyle is a career 0-10 as a starter.
Stats of the Week No. 10: Atlanta and Pittsburgh, nonplayoff teams from 2009, are on a combined 27-5 streak.
Cheerleader of the Week: Tara of the Cincinnati Bengals, whose team bio reports she has not only been a Bengals cheer-babe for nine years -- exceptional longevity considering NFL cheerleading is dominated by 23-year-olds -- she also is working on her Ph.D. in cellular biology at the University of Cincinnati.
Sweet Special-Teams Player of the Week: Place-kicker Jay Feely of Arizona scored on a 5-yard touchdown run, then later kicked a 55-yard field goal. It was the first NFL touchdown by a place-kicker in a decade. Arizona facing fourth-and-2 at the Denver 5, the holder simply flipped the ball to Feely, who ran around right end. The Broncos had lined up with an "overload" rush to the offensive right -- surely something Arizona saw in film study -- and had no contain on the outside. After losing their previous four games by a combined 113-32, Arizona, starting unknown rookie quarterback John Skelton of Division I-AA Fordham, defeated Denver by 30 points. Which raises the musical question: How bad are the Denver Broncos?
Sweet College-Inspired Play of the Week The zone-read option -- suddenly a staple of college football, including of title contenders Oregon and Auburn -- is rare in the pros because the quarterback is a runner and thus exposed to injury. But when your quarterback is third-stringer Drew Stanton, the equation may be different. The Detroit Lions ran a zone-read against Green Bay; Stanton kept the ball for a 17-yard gain. The Lions went on to win 7-3. Good luck to the Lions, who take an 8-70 road streak into Tampa for Sunday's game.
Why didn't Aaron Rodgers hook-slide on the play that led to his concussion? I have no idea, either. Rodgers already had the first down. Ben Roethlisberger didn't hook-slide in a similar situation against Cincinnati. Unless the game is on the line, the quarterback going headfirst isn't macho, it's dumb.
Sweet Defensive Play of the Week: Cincinnati, its season a flaming wreck, led the visiting Steelers 7-0 in the second quarter, and faced second-and-8. On first down, the Pittsburgh defense crowded the line of scrimmage, expecting a run, which happened. Now on second down, Steelers coaches were so sure the Bengals would throw that Pittsburgh rushed only three whilst lining up safety Troy Polamalu 20 yards deep. Carson Palmer threw a curl; he seemed not to expect a safety ultradeep; Polamalu read the pattern and broke in front of the receiver, resulting in a pick-six that set in motion the Steelers' walkover. An NFL quarterback whose team is leading would not expect a safety to line up ultradeep on second-and-8. That Steelers defensive coordinator Dick LeBeau read the minds of the Trick-or-Treats before this down was just as sweet as Polamalu's play. (The ESPN Stats & Info blog also diagrammed the play here.)
Palmer note: He threw three touchdown passes in Sunday's game -- two to Steelers defenders and the third to an offensive lineman, tackle Andrew Whitworth. When an extra Cincinnati offensive lineman entered the game at the goal line and Whitworth lined up as a tight end, reporting eligible, the normally sharp Steelers defense did not guess what that meant. The same thing happened in the Eagles-at-Cowboys game. Reaching the goal line, Philadelphia sent in a sixth offensive lineman. Guard Todd Herremans lined up as a tight end after reporting eligible. The Cowboys did not guess what that meant, and Herremans became the second offensive lineman to catch a touchdown pass Sunday.
Sour Play of the Week: Talk, talk, talk -- the Jets sure can talk. They've dropped consecutive games by a combined 55-9, haven't scored a touchdown since November, and since September haven't beaten a team that currently has a winning record. Don't worry, they'll talk more!
Trailing Miami 10-6 and holding a timeout, Jersey/B reached first-and-10 at midfield with 1:19 remaining and spiked the ball. This was odd, since the clock situation was not dire, and the spike cost the Jets a down. Jersey/B proceeded to go sack, incompletion, sack, game over, never using the timeout, which presumably will be donated to charity. Both sacks were by undrafted free agent Cameron Wake, a former CFL player, who blew through the Jets' megabucks offensive line, which starts three first-round draft choices. Jersey/B tackle Damien Woody had left the game injured, and backup Wayne Hunter didn't play well. But as Mark Sanchez went down for the game-ending sack, the Jets had five blocking four and couldn't stop an undrafted free agent -- just as they couldn't stop New England's undrafted free agents the week before.
South Florida Dolphins note: Miami won despite amassing just 131 offensive yards and six first downs. The Dolphins punted 10 times, for 496 net yards.
Sour Play of the Week No. 2: Leading 7-0 in the second quarter at Tennessee, Indianapolis faced third-and-14 on its 37. Flaming Thumbtacks corner Cortland Finnegan, who's a lot better at starting fights than playing football, had man coverage on Reggie Wayne, who ran a simple "go." Rather than keep his eyes on the receiver -- proper technique for man coverage -- Finnegan made the high school mistake of looking into the backfield trying to guess the play. As Wayne was blowing past him, Finnegan was looking backward at Peyton Manning: 50-yard reception by Wayne, and soon the Colts led 14-0. Looking into the backfield not only is fundamentally poor, it shows Finnegan is lazy. He was hoping to see that the Colts' call was a draw or something short, which would allow him to quit on the play.
Sweet 'N' Sour Play of the Week Was by Leslie Frazier, when he turned in a lineup card with Brett Favre scratched. See the league's official Game Book here, under "Not Active."
It was sour because Favre's iron-man streak -- his first start came when the elder George Bush was president, when Charles and Diana were still married -- concluded. It was sweet because no quarterback ever started 297 straight NFL games before, and no one ever will again.
In a Cross-Promotion, Aslan Will Endorse Aflac: "Voyage of the Dawn Treader" -- TMQ's favorite of the seven Narnia books -- opened in big-budget special-effects format Friday. I shudder to think of attending after hearing the director say he altered the story to "improve" it.
A perennial source of debate among Narnia lovers is whether the seven books should be approached in the order they were published, or in chronological order. The filmmakers chose the former, which made "Prince Caspian" -- second published, fourth chronologically -- film No. 2. "Prince Caspian" is the only one of the Narnia books that isn't good. By locking themselves into publication order, filmmakers were stuck with "Prince Caspian" as the second movie. Considering production and marketing cost, it was such a letdown that the original studio abandoned the rest of the Narnia project. The best move would have been simply not to film that book. C.S. Lewis wrote six terrific Narnia volumes, and one dud. Why did Hollywood spend $300 million on the dud?
"Dawn Treader" is my favorite for its story, for the originality of the islands encountered in the eastern sea -- as good as the Odyssey islands -- and for the haunting ending. But it's the most explicitly Christian of the seven volumes. Aslan appears to the children as a lamb and offers them roasted fish, the meal Jesus requested after his resurrection (which does sound as if it would give you quite an appetite).
I hope the filmmakers kept the explicit Christianity -- that was the author's intent. On the flip side of the same coin, I wish filmmakers hadn't whitewashed the explicit anti-Christianity out of the anti-Narnia movie, "The Golden Compass." Though I didn't care much for the Golden Compass books, opposition to Christianity was author Philip Pullman's intent, and it should have been presented clearly to audiences. Without their religious subtexts, both the Narnia and Golden Compass volumes are just swords and sorcery.
Next up in publication order is "The Horse and His Boy," the most clever of the Narnia books -- but without monsters or supernatural vortexes, how could Hollywood deal with a Narnia book that's mainly conversation and sociology? Then comes "The Silver Chair," the darkest of the Narnia books -- a faithful rendition would be frightening to young children.
It's hard to believe the film series will make it to the final volume, "The Last Battle." In this book, the children from Earth allegorically represent Christian virtue, while the bad guys swarming over Narnia allegorically represent the fanatical wing of Islam, which Lewis, decades ago, feared would expand. In the battle of the title, virtuous children and talking animals -- aided by a unicorn and an allegorical noble Muslim -- face an army of fanatics who worship a four-armed demon. (Unicorns are mentioned several times in the King James translation of the Bible, including at Job 39:9.) The bad guys win, killing all the children who have crossed from Earth into Narnia; at the same time children still on Earth, who had once been to Narnia, die in a train crash. Lewis goes so far as to suggest that the ideal life is to become a Christian as a child then die young, in order to spend eternity in the state of innocence.
The final third of "The Last Battle" occurs in the afterlife, where the children are rewarded by being allowed to exist forever in a recreation of Narnia. The character who represents enlightened Islam is rewarded, too. In heaven, Aslan tells him the differences among religions are irrelevant to God, what matters is goodness of the heart. Thus at the conclusion of the Narnia saga, its author, too, becomes enlightened. But can you imagine Hollywood making a big-budget movie in which all the children are killed?
Sour Coach of the Week: Scoring to pull within 17-16 of visiting City of Tampa with a few seconds left in the fourth quarter, Washington could have gone for two and the win. Rushing deuce attempts are about 65 percent successful in the NFL -- a better proposition than the 50/50 of advancing to overtime -- and the Skins were having a fine day on the ground, having rushed for 188 yards with a 6.7-yard average.
Instead, Mike Shanahan sent out the kicking team for a singleton to force overtime. This is fraidy-cat thinking: If Shanahan goes for two and the play fails he is blamed; if he does the expected and kicks, the players are blamed for any loss. Beyond that, it was plain dumb given the game situation. Struggling Redskins place-kicker Graham Gano already had missed a 24-yard field goal attempt and barely made his sole PAT kick. The odds of a blown PAT here -- what happened, of course -- were much higher than usual. But Shanahan wanted to shift the blame from himself onto the players. The players "made mistakes," Shanahan said in his postgame news conference. The Redskins are the team of the nation's capital, and the one thing Washington is good at is blame-shifting! "Snapper, Holder Shoulder Blame for Loss," read the headline of a Monday Washington Post story, which blamed the players and said almost nothing about the fact that 5-8 Washington might have gone for the win. Gano will be waived soon, if he hasn't been already, and Shanahan will blame him for the loss. Shanahan should blame his own poor decision.
It wasn't the only Shanahan bungle of the day. Leading 10-3, Washington ran a snap on second-and-goal from the Bucs' 2 with 1:05 remaining in the first half, holding one timeout. The play was stopped for no gain. Shanahan then watched the clock tick all the way down to 20 seconds before calling his timeout. This made no sense; it told the City of Tampa defenders that the play on third down would have to be a throw into the end zone, which is what happened. To top the bungling off, the Redskins then were called for delay of game after a timeout -- even following a timeout the play clock is a factor -- moving the ball back to the City of Tampa 7. Incompletion, field goal, and the Redskins had bungled away a chance for a touchdown in a game ultimately lost by one point.
Coaches have good and bad performances just like players. Shanahan's performance Sunday was cover-your-eyes awful.
Disclaimer of the Week:/b> Reader Marc Bush of New York City reports he bought "freshly ground peanut butter at my grocery store. On the label was the warning, 'This item was made in an environment where peanuts are present.'" Rick Collarini of Covington, La., writes, "On Southwest Airlines I was given a packet of peanuts. The disclaimer in small print on the back: 'Produced in a facility that processes peanuts.'" Nut allergies can be serious -- but everyone knows that bags of peanuts contain peanuts!
White House to Reduce Deficit by Opening a Gift Shop: This time of year, everyone is marketing gifts. Why isn't there a White House gift shop -- with the slogan, "At the White House, Everything Is For Sale." Offerings would include:
• White House spoons. Diplomats have been slipping them into their pockets for years -- now you can own one legally! Made of genuine coated zinc, just like a penny.
• Broken plates. Actual pieces of the plates Hillary Clinton threw at Bill. Supply limited.
• Presidential eavesdropping equipment. Historic duplicate of the White House taping system used by Richard Nixon. Install an eavesdropping system in a rival's office or in your boyfriend's bedroom just before you go on a trip. Hilarious fun!
• A "piece of history" -- business cards and rewrites of legislation left by billionaires and corporate lobbyists who slept in the Lincoln Bedroom.
• Oil and mineral leases. Did you know the United States government sells oil and mineral leases for a fraction of their value? Such a deal! Note: Donations to certain PACs and House and Senate committee chairmen required. Donations must be in cash.
• Your own genuine presidentially signed edition of the 2010 health care legislation. Wonder what's on page 1,896? Find out! Note: We will be billing you for this for the rest of your life.
• The United States. Now you can own the entire United States of America for the low-low price of $14 trillion, the current national debt. Act before midnight tonight -- the debt is rising daily! Buyer assumes $75 trillion in unfunded liabilities for Social Security, Medicare and Medicaid. Unfunded state and local pension and health care liabilities sold separately.
All purchases include a selection of top-secret State Department and Pentagon cables from WikiLeaks. Gifts shipped UPS or FedEx, not by U.S. Mail -- we want your purchase to arrive. Sorry, we cannot ship to married gay people. Just don't tell! Asian and Middle Eastern sovereign-wealth funds may bypass the logon and acquire shares of the Federal Reserve directly.
Unused Timeouts Will Be Donated to Charity: Buffalo was on the Cleveland 4 with 36 seconds remaining in the first half and holding two timeouts. The Bills mismanaged the clock so badly they ended up with a delay-of-game penalty, kicked a field goal, and never used their last timeout.
Trailing defending champion New Orleans 14-6 with 1:30 remaining before intermission, Les Mouflons reached second-and-4 on the Saints' 15, holding all three timeouts. New Orleans was in a conventional Cover 2. Sam Bradford, who's playing well for the most part, saw a receiver running a curl "released" by the cornerback. He telegraphed the pass, and New Orleans safety Malcolm Jenkins, who had lined up deep in the end zone, cut in front of the intended receiver, Brandon Gibson, and went the distance for a 96-yard pick-six, turning the contest into a blowout. The Rams went into the locker room at halftime without having called any of their timeouts. A timeout before the interception might have given the rookie quarterback a moment to settle down.
Buyer's Remorse Is Pointless: Chainsaw Dan Snyder made a dumb mistake in winter 2009 by signing Albert Haynesworth to a deal with $41 million in guarantees. Not only was that way too much for a guy his own team didn't want back, few other teams even were bidding for Haynesworth, whose agent gave Snyder one of the all-time great snow jobs. Every major NFL management decision Chainsaw Dan makes is wrong. How did this guy get to be rich in the first place?
But the winter 2009 mistake about Haynesworth was water under the bridge when this season began. It's hard to see what the point was in Snyder and Mike Shanahan "gaslighting" Haynesworth in hopes he would refuse to report for work -- among the few actions that can void a contract guarantee. Right now the final-month suspension of Haynesworth seems calculated to get the Redskins released from the remainder of the money they owe the whiny-baby defensive tackle. But Haynesworth isn't the one who made a dumb mistake in offering far too much to Haynesworth -- that was Snyder's blunder. Offered far too much in winter 2009, was Haynesworth supposed to say no?
Snyder's anger that he paid Haynesworth too much, and Shanahan's apparent marching orders to humiliate Haynesworth, have served only to create yet another awful Washington Redskins season under Snyder. What was accomplished by fouling up the 2010 season just so Chainsaw Dan can get some payback on an overrated player no one likes? It's as if Snyder sits around thinking, "We might actually win this season, I've got to foul this up somehow."
Buck-Buck-Brawckkkkkkk: Trailing 27-21 with 4:14 remaining, their season sinking slowly into the west, the Tennessee Titans faced fourth-and-1 on their own 34 against the Indianapolis Colts. You need only a yard, are playing at home, and averaged 5.7 yards per offensive snap on the game -- go for it! You've lost four straight and need to reverse this losing psychology -- go for it! Boom was the sound of the punt, and now the Flaming Thumbtacks have lost five straight.
Whatever slim hope Tennessee had of the postseason ended when that punt boomed. There was even a recent example of the proper approach -- leading 24-14 at the end of the third quarter, the Colts faced fourth-and-4 on the Titans' 36, a classic Maroon Zone down-and-distance. Indianapolis went for it, converted, and got a field goal on the drive.
To top it off, when Tennessee got the ball back trailing 30-21 -- two scores -- with three minutes on the clock, the Titans threw only dink-and-dunk short passes, reaching the end zone on the game's last snap to make the final Indianapolis 30, Tennessee 28. Sounds like a close game; it was not. Down two scores in the waning moments, Tennessee had to throw long to have a chance of a touchdown followed by a recovered onside kick.
TMQ has never viewed Jeff Fisher as a mincing fraidy-cat coach, but maybe it's time to re-evaluate. By punting on fourth-and-1 when trailing with four minutes remaining -- it took the Colts just two snaps to pass the point where the ball would have been had the Titans gone for the first down and failed -- Fisher made clear that he was more concerned with holding down the margin of defeat than trying to win. He knows he might be fired in January, and may have been trying to keep another blowout off the season's results. If that's his thinking, he should be fired.
There's Still Time for Chainsaw Dan to Fire Mike Shanahan: Numerous readers, including Janet Pauls of Golden, Colo., asked: What's the point of firing the head coach with a month remaining and no chance of the playoffs? In the case of Josh McDaniels, the point may have been to try to void his guarantees, by claiming Mini-Spygate gave grounds to fire him for cause. Generally, in labor law an assertion of for-cause dismissal is believed by courts or arbitrators only if the person is fired within a short time of the employer learning of a professional or ethical breach.
In most cases -- Dallas, Minnesota -- the reason to fire the head coach midseason is to keep the fan base interested in the remaining games. You can't fire the whole team! So far, midseason coaches are 5-4. New quasi-semi-interim coaches keep the fans attending games, buying beer and jerseys.
More Proof of the Decline of Western Civilization: Ships, bridges, spacecraft -- they should bear inspirational names of great men and women, leaders and artists, or of important historical moments. Instead, increasingly they bear the names of insiders and political hacks.
NASA's first big space telescope was named the Hubble, after astronomer Edwin Hubble, who proved there are other galaxies beyond the Milky Way. This was a wonderful, appropriate name. NASA's replacement for the aging Hubble -- planned at $1.2 billion in 2010 dollars, its price tag has risen to $6.8 billion thanks to waste and fraud, with launch still years off -- is to be called the James Webb Space Telescope. Webb was the NASA chief administrator during the early phase of the moon race. He did a good job; but never took any risk, discovered or invented anything, had no notable service to others. Mainly he pushed paperwork and demanded taxpayers give him money. Maybe it's fitting a project with severe cost overruns is named after Webb, but it sure isn't inspirational. Great scientists or astronauts -- name the telescope after one of them. Don't name it after a guy whose achievement was sitting at a desk.
The United States Navy has begun to falter on inspirational names, too. Most contemporary aircraft carriers are named after former presidents. Not the Carl Vinson, which is named for a Georgia politician who was chairman of the House Armed Services Committee. Not only was Vinson a strong supporter of segregation -- he backed the infamous Southern Manifesto, released after Brown v. Board of Education, which demanded preservation of segregated schools -- but his primary career achievement was never saying the word "no" to any Pentagon spending request. Important ships should be named for major figures from history or for people of vision, not political hacks.
Last week New York officials announced that the glorious Queensboro Bridge in Manhattan -- a skyline landmark, seen in numerous movies including the first "Spider-Man" and "Manhattan," subject of the Simon & Garfunkel tune "59th Street Bride Song" -- will be renamed the Edward Koch Bridge. Koch, a former mayor, may be a consummate New Yorker, but what are his achievements beyond relentless self-promotion? Koch was mayor during the 1980s New York City crime wave, which he did nothing about. Why should his name be on a magnificent bridge? The city of New York has produced numerous writers, artists and businesspeople substantially more accomplished than Koch. Yet politicians are putting a political hack's name on the bridge -- as if politicians were what New York City has to be proud of.
Note: A New York Times article about this decision presented Koch as a learned man because he was able, over the phone, to quote to the reporter a famous sentence about the Queensboro Bridge from "The Great Gatsby." That sentence is prominent in the Wikipedia entry on the bridge! TMQ bets Koch used Wikipedia to make himself sound knowledgeable.
Perhaps Someday, the Tuesday Morning Quarterback Humanitarian Bowl: TMQ will be watching the uDrove Humanitarian Bowl, in which plastic-clad gentlemen slam into each other in the name of world peace. This event has been named the Humanitarian Bowl, the Crucial.com Humanitarian Bowl, the MPC Computers Bowl, the Roady's Humanitarian Bowl and now is sponsored by uDrove, which markets support services for truckers.
Best 99-Yard Drive 'Ere the Clock Struck Midnight: The Texans seemed finished when trailing the Ravens, a power-defense team, by 21-0 just before halftime. Results of the next five Houston possessions: touchdown, field goal, field goal, touchdown, touchdown, the last including a deuce conversion with 21 seconds in regulation to force overtime. The Texans staged fourth-quarter touchdown drives of 99 and 95 yards, and without big plays: Houston's longest fourth-quarter gain was 23 yards. In the fourth quarter, the Nevermores rushed three or four, didn't blitz, kept their safeties deep: the Texans endlessly completed intermediate outs and comebacks. As overtime began, the home crowd was ecstatic. Then Matt Schaub threw the pick-six that gave victory to Baltimore and all but mathematically meant Houston, which has never reached the postseason, won't this year either.
Last season the Moo Cows' quirk was jumping to big leads in the first half, then collapsing in the second. This season their quirk is falling behind big in the first half, then staging comebacks. In 2010, Houston leads the league with an average of 226 offensive yards after intermission, and last night compiled 301. Houston's not going to the postseason party until the team learns to offer a consistent 60-minute effort.
Exhaustion seemed the theme of last night's fourth quarter. Ravens' pass-rushers had no push, giving Schaub time. Regulation ended with Baltimore holding two timeouts -- why didn't John Harbaugh use them on the Texans' final drive, allowing his defense to catch its breath? When Houston spiked the ball at 52 seconds, Harbaugh could have called timeout without granting the Texans any clock.
Then there was the pause before overtime, followed by the Ravens' receiving the kickoff and holding the ball for seven snaps: that allowed the Baltimore defense to regain its wind. When the Texans began their overtime possession on their 9, the pass rush was revived, and fierce. On second-and-10 from the 9, Schaub, with Baltimore's Haloti Ngata in his face, tossed a falling-backward awful wounded duck into coverage, Josh Wilson stepping in front for the interception and touchdown return. Had Schaub taken the sack, the game would have ended on a safety; if he'd grounded the ball, the same. Houston offensive linemen Mike Brisiel and Chris Myers looked exhausted as they barely brushed Ngata, who shoved them out of his way. Schaub looked exhausted as he threw -- after all, it was his 62nd pass of the night. Wilson stepped into the end zone at 11:59 p.m. ET. And then the clock struck midnight on the Texans' season.
Raiders Turn Back Into Pumpkins: Oakland leading 24-14 in the third quarter at Jacksonville, Jags star tailback Maurice Jones-Drew ran twice, then left the game for a breather on third-and-2. Long John's defenders seemed to relax with Jones-Drew out -- and allowed backup Rashad Jennings to run 74 yards for a touchdown. Often, defenses relax when an offensive star jogs off. On the play, tackle Eugene Monroe and backup wide receiver Jason Hill had terrific downfield blocks. Game tied at 31, Jax had first down on the Oakland 30 just inside the two-minute warning. Jones-Drew went up the middle untouched for the winning points as backup middle linebacker Ricky Brown, starting for the injured Rolando McClain, was seriously out of position.
Jacksonville leading 38-31, the Raiders reached the home team's 39 with 17 seconds remaining but no timeouts. Oakland kept seven blockers in against four pass-rushers -- and Jacksonville sacked Jason Campbell, ending the contest. As Campbell madly scrambled to avoid the rush, Oakland offensive linemen Robert Gallery and Langston Walker simply stood there watching him, not even attempting to block.
Sweet Postmodern Play: Reaching first-and-goal at the Dallas 1, game scoreless, the Philadelphia Eagles came out in a shotgun spread while the Cowboys lined up in a dime. Perhaps it is just as well that Vince Lombardi did not live to see a dime defense versus a shotgun spread on first-and-goal at the 1. Noticing the Boys had no middle linebacker on the field, Michael Vick simply ran up the middle for the touchdown, with six blockers versus five defenders.
Are officials, as Andy Reid contends, allowing hits on Vick that they would flag if against Tom Brady or Peyton Manning -- or for that matter against other quarterbacks who run, such as Aaron Rodgers (55 rushing attempts) or Ryan Fitzpatrick (36 rushing attempts)? That zebras are letting Vick take illegal hits seems indisputable. It's not just that officials regard Vick as a runner even when he's in a passing stance -- penalties should be called if defenders hit the knees or helmets of players in a passing stance. TMQ thinks there is a psychological factor, too. Vick is an African-American who has been to prison. Society devalues people of that description, and allows them to be treated in ways that others are not. This is subtly different from racism, but a factor nonetheless. Ex-convicts who show no remorse are one thing; Vick paid his debt and by appearances at least is a changed man. Yet officials seem to view him as someone who's OK to try to harm. The NFL and its officials need to have a look in the mirror about this.
As Christmas Approaches, the League Finally Realizes What Bill Belichick Knew in September: Since getting rid of Randy Moss, the Patriots are 8-1. The teams that acquired him, Minnesota and Tennessee, are 1-8 when playing Moss.
Maxwell Award Should Be Renamed the Maxwell Award for the Quarterback or Running Back Who Benefits Most from Heisman Publicity: Gabe Carimi of Wisconsin and several other linemen, notably Rodney Hudson of Florida State, should have been considered for the Maxwell Award, which in theory goes to the "best all-around player." This award is just as superficial as the Heisman, presented exclusively to quarterbacks and running backs. Cam Newton won for 2010.
A quarterback won as "best all-around player," although 2010 saw Owen Marecic of Stanford, a linebacker and fullback, the first both-ways Division I starter in a generation. In the Stanford-Notre Dame contest, Marecic became the first Division I football player in five seasons to score an offensive touchdown and a defensive touchdown in the same game. Plus he's got a 3.5 GPA in biology. No one has ever been a better "all-around" college football player than Marecic. He's a fine student -- that cannot be permitted, it ruins the party by setting the bar high!
Why aren't small-school players considered for awards such as the Heisman and Maxwell? Cecil Shorts of Division III Mount Union will go into his final game on Saturday -- see below -- with phenomenal stats as a wide receiver: 252 receptions, 4,615 yards, 72 touchdowns on a four-year career. Jerry Rice finished his college career -- playing in a pass-wacky spread offense that generated numbers -- with 301 receptions, 4,693 yards and 50 touchdowns. Shorts' numbers are about the same as those of football's greatest-ever receiver, who was also a small-college performer, yet Shorts gets no love from awards. And "all-around"? Shorts has played some running back, Wildcat quarterback and regular quarterback. His all-around football accomplishments exceed those of Newton, who to this point is a one-year wonder.
Christmas Creep (Observed): Jonathan Vincent of Bremerton, Wash., notes that the U.S. government has declared Friday, Dec. 24 -- which I would have sworn was Christmas Eve -- to be "Christmas Day (Observed)." Washington has also declared Friday, Dec. 31 -- which I would have sworn was New Year's Eve -- to be "New Year's Day (Observed)."
Hmmm -- Maybe Back to "Who Let the Dogs Out": Reader David Beauvais of Atlanta notes, "After the Pats went up 27-0 at Chicago, the Soldier Field public address system played the bugle song 'Deguello.' This was the tune aired by Santa Anna's military band during the siege of the Alamo -- it meant no quarter would be given if the defenders did not surrender. Did the Soldier Field powers-that-be have any idea what they were playing? New England, not Chicago, gave no quarter, until the fourth quarter."
There But by the Grace of God ... : Former Pro Bowl defensive lineman Dana Stubblefield was sentenced last week to 90 days for filing a false change-of-address form so his former girlfriend's unemployment checks would be forwarded to his house. This case is pitiable -- a man who once received an $8 million signing bonus is reduced to stealing unemployment checks.
This case should remind us of something missing from awareness of sports: For every one glittering young success in the NFL or NBA, there are two broken people who were once sports stars but blew through their money and ended up bankrupt, divorced, with long-term injuries, and with other severe problems. Nothing excuses Stubblefield's dishonesty. But we don't see the broken former athletes on our tubes, we see only the glittering success of youth.
Sport-of-the-Elements Note: Increasingly youth and high school sports are year-round time commitments, a disturbing trend. Twelve-year-olds pushed to play baseball in the spring and fall, or high school boys and girls with nearly year-round mandatory workouts for football or basketball, do this at the expense of normal childhood time.
School systems and youth leagues should be restricting practice hours, in order to afford young athletes time to study, develop nonsports interests and just be kids. Instead the trend is in the other direction. Montgomery County, Md., where I live, which for years prohibited coach-led football practices before July, just decided to allow them beginning in May. That's ridiculous, and a really mean thing to do to kids. A key point of understanding about youth and high school sports is that much of the time, coaches and league administrators couldn't care less about the kids.
But even in an ideal world, youth and high school football would be a two-season sport, summer and fall. This is often a rude shock to the parents of boys who want to play football. Family vacation? Better schedule it around conditioning and seven-on-seven.
Obscure College Score of the Week: Wisconsin-Whitewater 27, Wesley 7 (Division III playoffs). The Amos Alonzo Stagg Bowl this coming Saturday, for the Division III championship, is a return match of Wisconsin-Whitewater and Mount Union, last year's title-game pairing. Located in Dover, Del., Wesley College calls its sports teams the Wolverines, though wolverines are not indigenous to Delaware or to any East Coast state.
Bonus Obscure College Score of the Week: Eastern Washington 38, North Dakota State 31 (Division I-AA quarterfinal). Snow fell on Eastern Washington's red turf in a game that featured back-to-back-to-back return touchdowns. Located in Fargo, N.D., North Dakota State University sponsors "listening groups" that warn users their contributions will NOT (caps original) ever be used "for making any decisions."
Reader Comments: I noted the plague of wide receivers lobbying for pass interference calls. Jonathon Gulbrandsen of Wittenberg, Wis., writes, "In soccer, if a player mimics the motion of showing a card when they believe they've been fouled, the referee can penalize that motioning player with a yellow card. What if the NFL instituted something similar? Any player begging for a penalty by motioning throw-the-flag, or waving his arms in disgust, would be penalized for unsportsmanlike conduct. Officials missing a call is a part of sports -- being a good sport means accepting this fact with grace. Kids watching the NFL today learn to throw a tantrum when things don't go their way. Make lobbying for a penalty unsportsmanlike conduct and the behavior will stop."
Of glacial replay reviews, Brian Anderson of Chicago notes, "Calls on the field are supposed to be overturned only if visual evidence is indisputable. So referees should have 30 seconds to review the film. If you've been looking at various angles for two minutes and you're still not sure what happened, then it's disputable and the ruling should stand."
I noted many big colleges have more staff in the athletic department than in the English department. Matt Howland of Penn State replies, "I think your comparison of ratios with employees serving the football team and the English department serving the entire student body is flawed. The proportionate amount of time needed to teach one student in one English class is tiny compared to the amount of time football players and other athletes spend preparing to compete. I think a more fair comparison is relating the English staff to English majors, rather than to the entire student body."
One of the schools I cited as having a too-large football staff was Cal. Dave Thomas of San Diego writes, "Recently Cal cut baseball, men's rugby, women's lacrosse and all gymnastics to save money. The details." Even after the cuts, California's general fund still will transfer a $12 million annually subsidy to the athletic department -- at a time when classes are being reduced, and when there are 27 people on the football staff.
I opined that many big universities don't teach enough English or history, but no one thinks they need more emphasis on sports. Mark Bermal of San Diego counters: "People may be inadequately educated in English, but they are also inadequately educated in athletics. The huge emphasis on sport in America is on being a spectator rather than a participant. I played basketball and football (flag) in middle school, wrestled in high school, became an amateur bicycle racer after college. I learned a lot about hard work, health, and fitness through sport. If universities used their large athletic departments to emphasize athletics education for the entire student body, we could have a healthier college student population, which could lead to a healthier population in general. Instead, the job of educating people about fitness is left to people selling fad diets, pills and Shake Weights."
Mike LaCorte of McLean, Va., writes, "You have a huge omission as to why athletic departments lose money: they are forced to carry sports which do not generate revenue. In most universities, only college football and men's basketball pay their way. Other men's sports and all women's sports are a financial drain. If athletic departments were allowed to run as economic entities, there would be a large contraction of sports offered at many universities. In some ways, Title IX and many universities' expansion into sports other than men's basketball and college football have painted athletic departments into a corner where it is impossible to exist without help from the schools' general funds. Maybe lacrosse and diving and other sports are an important part of the college atmosphere. But they're the ones that expect total subsidies: football and men's basketball generate cash for their schools."
John Charles from Far Hills, N.J., reports, "I am a business school student at Rutgers. The Livingston Campus of the school is undergoing a number of parking 'upgrades' which have dramatically reduced the number of spaces on campus. Students pay hundreds of dollars to park on campus, but during basketball games, one of the largest lots is closed to students and only available to basketball supporters who purchase a special pass. What happens? Students are forced to park illegally and are ticketed, or park far away and walk to class in the dark. In the meantime, the basketball lot remains mostly empty. The sports department is treated as much more important than the students who are the school's primary customers, and reason for being."
Single Worst Play of the Season -- So Far: New England leading 27-0 in the snowstorm at Chicago, the Patriots took possession on their 20 with 1:38 remaining before intermission. "The Patriots will run it to take away the Bears' timeouts. Tom Brady and the Patriots are doing nothing but watching the clock," CBS announcer Phil Simms declared. Three quick snaps had New England with second-and-10 on its 40, 26 seconds remaining. Danny Woodhead took a draw into the line and the clock kept ticking, New England not using its timeout.
Anybody see the ending of the Rams-Patriots Super Bowl? New England had taken over in almost exactly the same circumstances, though the game was tied, as the fourth quarter wound down. John Madden, calling the game, declared the Patriots should just run to drill the clock and advance to overtime. The heavily favored Rams clearly expected this. Instead the Patriots quick-snapped their way down the field to launch the winning field goal as time expired. Bill Belichick said afterward it makes no sense to not try to score just because there isn't much time, and he was right.
Woodhead ran into the line, the clock ticked under 10 seconds. Chicago players began milling around, clearly thinking of the warmth of the locker room. Suddenly Tom Brady signaled the Patriots up to the line for a quick snap. Maybe -- just maybe -- the play will go up the field! What else was he going to do with less than 10 seconds remaining? Chicago lined up in a normal-down defense, with no safeties deep. The cornerbacks were in press position. The linebackers began shouting at each other, confused. No deep safeties, press corners: when the only thing that can go wrong is a 60-yard touchdown pass. Which is what happened.
Deion Branch simply ran an up; cornerback Charles Tillman made no attempt at all to cover him, just watching him run by; two receivers ran middle curls, drawing the attention of the safeties; touchdown as the clock expired and the Bears were humiliated on their own field in their own weather. The only thing that could have gone wrong at that point was a long pass with no one deep, and the Chicago Bears, who boast about their defense, allowed exactly that. Ye gods.
And don't just blame the players. The Bears had a timeout. Nobody on the Chicago sideline -- not head coach Lovie Smith, not defensive coordinator Rod Marinelli -- noticed that the Patriots were rushing up to the line, and the Bears were in the wrong defense, and called timeout. The coaches not paying attention was a bigger blunder than Tillman not paying attention. Chicago Bears defense and coaches: You are guilty of the single worst play of the season. So far.
Single Worst Play bonus: Announcers Simms and Jim Nantz, talking about the halftime show, didn't notice there had been a play until Branch was most of the way to the touchdown. New England fooled everybody! Then after the touchdown, Simms said, "The Patriots are known to always take a shot in this situation."
Next Week: The chorus angelorum of the football gods.
In addition to writing Tuesday Morning Quarterback for Page 2, Gregg Easterbrook is the author of the new book "Sonic Boom" and six other books. He is also a contributing editor for The New Republic, The Atlantic Monthly and The Washington Monthly. His website can be found here.