Commentary
The next step: academics in the BCS?
It wasn't hard for TMQ to choose which big bowl game to jump on a plane to. I attended the Discover Orange Bowl, in Miami, and had a great time. How did I choose that contest? It matched Stanford, with a football graduation rate of 86 percent, against Virginia Tech, with a football graduation rate of 79 percent. That is, a monster bowl between two programs in which most players go to class and walk in silly robes to "Pomp and Circumstance." Stanford-Virginia Tech had the highest combined football graduation rate ever for a BCS bowl. That's my kind of football.
Though the Rose Bowl was plenty tempting, too, matching TCU (football graduation rate of 71 percent) against Wisconsin (65 percent).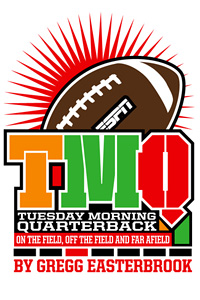 For years we've been hearing that academics and big-time college football cannot coexist; this bowl season proved that wrong emphatically. TCU and Stanford, two relatively small universities with high academic standards, both won BCS bowls. TCU finished ranked second, Stanford ranked fourth -- above many schools with low standards that look the other way as players skip class. The Horned Frogs and Cardinal proved that strong academics and strong athletics can coexist: See my annual Smart Schools Count below for more. Plus check the NFL head-coaching ranks. Now there are coaches from top academic colleges Princeton (Jason Garrett), Wesleyan University (Bill Belichick) and William & Mary (Mike Tomlin).
If every Division I football game paired schools with football graduation rates like those of Stanford and TCU, then the phrase "student-athlete" would be real, and the NCAA would be considered a sincere organization. Instead, more typical is bowl pairings such as Auburn (football graduation rate 65 percent) versus Oregon (54 percent). Or Ohio State (63 percent) versus Arkansas (55 percent). (Check any NCAA graduation rate here.)
Can't do anything about poor academic performance by so many football-factory schools? That's what the NCAA and BCS would like you to believe. Yet there is a simple, straightforward, pragmatic solution -- add an academic metric to the BCS formula.
The BCS takes into account sports statistical rankings as pseudo-scientific as this. The BCS should also take into account objective numbers about graduation rates and GPA.
The nonpartisan New America Foundation publishes an annual Academic BCS, assessing what the bowl lineup would be if on-field results were blended with classroom performance. This year's Academic BCS, by Maggie Severns, finds that if academics were taken into account, Stanford and Boise State would have met in the BCS title game, with TCU and Ohio State squaring off in the Rose Bowl.
By the New America Foundation metrics, Utah, Central Florida, Wisconsin, Alabama, Virginia Tech and Nevada would round out the BCS. Auburn and Oregon would drop out of the BCS and meet in one of the lesser bowls -- perhaps the Bridgepoint Education Holiday Bowl would have been appropriate. Arkansas, Connecticut and Oklahoma would join Auburn and Oregon in dropping out of the BCS.
Severns, a college football fan, was rooting for the Badgers when they took the field in Pasadena, though she worries that Wisconsin football players are less likely to graduate than University of Wisconsin students as a group. "I hope the day comes when I can watch college football without feeling guilty," she says. "Giving a kid a football scholarship is only worthwhile if he departs from college with a meaningful degree. Otherwise, the college is exploiting him for cash while leaving him dangerously unprepared for the workforce. Only a very small number of players in the BCS bowls this year will end up going pro. Of the rest, only slightly more than half will graduate. That's awful."
One reason this awful situation continues is that the Bowl Champion Series organization doesn't give one hoot about academics. Credits completed, disparity between white and African-American graduation rates: These subjects never even come up in BCS calculations. All that matters to the BCS is money -- doubly awful because the BCS is tax-exempt, masquerading as a civic organization and thus subsidized by the federal deficit.
Reform is possible, and practical. The BCS is all about rankings, so add an academic-performance ranking. Namely, add the New America Foundation football-and-academics ranking to the BCS. Make the BCS stand for something other than the almighty dollar.
The New America Foundation ranking is a sophisticated metric, based mainly on graduation rates, which are a stronger measure than the "academic success rate" the NCAA likes to talk about. (Most of the academic success rate is falling-off-a-log stuff: Half the possible points are awarded if a player merely is present at college. Details are here.) The New America Foundation ranking also takes into account disparity in graduation rates between white and African-American football players, which is a subject nobody at the top of sports wants to talk about -- but everybody should.
So make the New America Foundation academic ranking the fourth factor in the BCS standings, joining The Associated Press poll, the USA Today poll and the average of computer rankings, including the Saragin rankings noted above. This is not blue-sky -- it is a practical suggestion.
Today big-deal college football is borderline corrupt because the incentives are all wrong. Coaches are rewarded with money for wins, but never penalized if players fail academically. Colleges are rewarded with money for wins, but never held to account if their athletic programs don't produce graduates. The BCS, NCAA, ESPN and other networks are rewarded with money for ratings, but never penalized if sports interfere with education. It's all about the incentives -- and the incentives need to change.
Suppose the New America Foundation football-and-academics rankings were factored into the BCS formula. Would that mean a 11-1 team makes the BCS title game over a 12-0 team? This year, perhaps. Which would have set a great example!
Factor academics into football rankings and immediately academic results will improve, because coaches will emphasize players being in class. Immediately, big-deal college football coaches might tell players their that grades and credits matter. The incentive structure of Division I college football would be revolutionized immediately.
The BCS and NCAA claim to care about education, but without a hard-numbers incentive, it's all talk. So change the incentives. Add an academic ranking to the BCS formula. Immediately, the use-them-up-and-throw-them-away exploitation of Division I college football players will decline.
Members of Congress, are you listening? The BCS and NCAA should embrace this reform or Congress -- which has legitimate reason for involvement because of its funding of major universities and granting of tax exemptions -- should intervene.
For more on college sports, see below on whether college athletes should be paid, and this year's Smart School Count.
In other football news, here's a gaming tip. TMQ readers know my compromise with my Baptist upbringing is to be pro-topless but anti-gambling. Serious wagering brings loss and regret, and can destroy lives. But if you're making the harmless $5 workplace bet on the NFL playoffs, take the home teams this weekend. Home teams in the NFL divisional round are the surest thing in sports.
Since the current playoff format was adopted in 1990, home teams in the divisional round are 59-21, a .738 winning percentage. The reason the home teams are at home in the first place is that they are the best teams. Equally important, in the divisional round the home teams have spent a bye week relaxing in hot tubs while their opponents were out being pounded. Home teams dominate the NFL divisional round -- check-mark them in your office pool. You don't even need to know who's playing!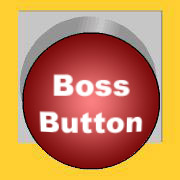 A week later in the championship round, the home advantage dissipates. Since 1990, home teams in conference championship games are 25-15, a .625 winning percentage. That's only a tad better than the rate at which home teams win all games; this season, home teams are .588. For the championship round, nobody's had the previous week off and the Super Bowl is just one W away. Players leave everything on the field in championship contests. Thus at the next step, the home team won't necessarily be the favorite. But this weekend, look homeward.
Of course, if the visitors win, remember the Tuesday Morning Quarterback promise: All Predictions Wrong or Your Money Back.
And in other football news, Drew Brees, Peyton Manning, Michael Vick -- see you next autumn. The wild-card round didn't go according to plan from the standpoint of hype. But the best teams play on.
Stats of the Week No. 1: It's been five years since the Super Bowl champion won a playoff game the following season.
Stats of the Week No. 2: Peyton Manning is 141-67 as a starter in the regular season, 9-10 in the postseason.
Stats of the Week No. 3: Since winning the Super Bowl, the Colts are on a 2-4 postseason streak.
Stats of the Week No. 4: If every pass an NFL quarterback throws clangs to the ground incomplete, his passer rating is 39.6. Matt Cassel's passer rating against the Ravens was 20.4.
Stats of the Week No. 5: The defending champion Saints finished 1-2 in road games against the NFC West, the NFL's weakest division.
Stats of the Week No. 6: In the postseason, Aaron Rodgers has seven touchdown passes and one interception.
Stats of the Week No. 7: The Seahawks, who at 7-9 went into wild-card weekend the first non-strike-year losing team to reach the NFL postseason, at 8-9 goes into the divisionals as the first losing team to reach the second round.
Stats of the Week No. 8: The Eagles opened their season with a home loss to Green Bay and closed their season with a home loss to Green Bay.
Stats of the Week No. 9: Tom Brady is on a 28-0 streak in regular-season home starts and a 0-1 streak in postseason home starts.
Stats of the Week No. 10: (Bonus college stat.) Oregon outscored its opponents by 368 points, and did not win the BCS title.
Cheerleader of the Week Meagan Pravden of the Tampa Bay Buccaneers, who according to her team bio studied dance at Pittsburgh's Point Park University and now is a broadcast journalism major at the University of Central Florida. Also according to her team bio, cheering at the 2009 London game was "an experience I will never forget." The game itself Bucs fans quickly forgot.
Sweet Play of the Week: The BCS championship tied with two minutes remaining, Auburn's Michael Dyer made a short gain and seemed to be down, then stood up and looked around. But was he down or had he rolled atop an Oregon player? Because Dyer had rushed toward his sideline, he heard Auburn coaches and players along the sideline calling to him to resume running. He did and went 37 yards to the Oregon 23, positioning the Tigers for the field goal that brought them the BCS title. Sweet.
Should the play have ended? NCAA rules say a runner is down if "any part of his body other than his hands or feet" contact the ground, and it sure looks on replay like his wrist was on the ground, ending the play. Dyer clearly thought the down was over! Kevin Lehde, a high school football official in North Carolina and a TMQ co-conspirator, notes that when Dyer stood up and made no attempt to advance, his forward progress stopped, and officials could have ended the play for that reason: "The rule book is clear that the runner going down stops the play, not the whistle. If Dyer himself thought he was down, I would be fine with the official blowing the play dead while he's rolling over the defender, with the explanation that his forward progress was stopped."
There's a point that announcers often get wrong. At the high school, NCAA and NFL levels alike, it's the action of the play, not the whistle, that ends the play: The whistle is only a signal to stop. If a player drops to the ground and the whistle doesn't sound, then a defender pile-drives into the player, that can be flagged as a late hit -- "late" despite no whistle, because the action of the play has ended the play. As Dyer was rolling over the Ducks' defender, Oregon's Zac Clark pulled up and did not dive into Dyer. Clark thought the action of the play had ended the play, and was avoiding a late hit. Had Clark driven his body into Dyer, the 37-yard run never would have occurred. But there's a high likelihood officials would have thrown a flag for unnecessary roughness, judging the down was ended -- though the replay booth later said the down had not ended.
As for the Ducks, they spent much of the game in a funky Four Horsemen backfield. Cute -- high-tech offense surprises with a 1920s look -- but it backfired. On most of the four-man backfield rushes, two Ducks were executing fakes, meaning nine Oregon players opposed 11 Auburn defenders. On the game's key snap for Oregon, when the Ducks were stopped on fourth-and-goal from the 1 in the third quarter, the Four Horsemen backfield was used. Darron Thomas and LaMichael James ran left, faking an option action, while Kenjon Barner and blockers ran right. No one went with Thomas and James, who obviously didn't have the ball. That left eight Oregon players to block for the runner, against 11 defenders. Small wonder the down failed. Why get cute when you need 1 yard?
Fake punt, kickoff reverse, fake kickoff reverse, Four Horsemen -- the one-month layoff apparently gave Oregon coaches too long to dream up cute stuff. When Oregon used its regular offense, the Ducks were effective. Down 19-11 in the third quarter, Oregon succeeded on its fake punt, and coach Chip Kelly celebrated wildly on the sideline, jumping in the air and pumping his fists. This was unseemly, to put it mildly -- wild celebration when trailing. He was happy that his cute play worked. Cute Is What We Aim For should become the Ducks' official band.
Sour Coaching Decision of the Week: Can anyone guess what was going through Jim Caldwell's head when he called timeout with 29 seconds remaining? The Jets desperately needed a clock stop, and Caldwell gave it to them. The situation was Colts 16-14, Jersey/B facing second-and-8 on the Indianapolis 32 with clock ticking, Jets holding one timeout. If Caldwell hadn't formed his hands into a T -- not because his charges were caught in the wrong defense, he just called it as soon as the Jets finished the previous play -- Jersey/B, in range only for a 50-yard field goal attempt, would have had to rush a play. Instead with the clock stopped, Mark Sanchez went over to talk to his coaches, then hit the 18-yard completion that positioned the Jets for their winning kick.
What was Caldwell thinking? The chance of preserving enough time for Indianapolis to have a final shot was extremely small. Caldwell simply gave the Jets' offense what it needed; in the postgame news conference, he offered an incoherent rationale that boiled down to, "I do what I do because that's what I do." In the Colts' last-play loss to Jacksonville, Caldwell twice called timeout in the final 40 seconds when it was Jax ball, extending the Jaguars' drive. And one minute into the Colts-Jets game, Caldwell challenged a ruling that was obviously correct. Calling timeout with 29 seconds remaining in a playoff game when the opponent needs to stop the clock -- coaching can't get much more sour.
Sweet 'N' Sour Play: Jamaal Charles went 41 yards for a touchdown against Baltimore, the longest touchdown run the Ravens have surrendered in several years. Chiefs guard Ryan Lilja, previously waived by the Colts -- who could have used him Saturday -- made a legal block in the back in the "free blocking zone," knocking one defensive lineman into another, and both fell. Tackle Branden Albert threw Ray Lewis to the ground, which you don't see often. With three defenders at the point of attack on the ground, Charles had a free path. Sweet.
Then trailing 10-7 in the third quarter, Kansas City went for it on fourth-and-1 from the Nevermores' 33. The call was a slow-developing toss right, which resulted in a loss of 5 -- and Baltimore took command from then on. Very sour. Slow-developing plays don't work on short-yardage situations, when the defense is primed to charge across the line. Quick-hitters are better. Leading 23-7 late, Baltimore went for it on fourth-and-1 from the Kansas City 25. The play was a quick-hitter, resulting in the game-icing touchdown.
Packers at Eagles Analysis: Pooooof. That was the bubble of the Eagles' second-ranked offense bursting. After hanging 59 points on Washington and 38 points on the Giants, Philadelphia was held to 14 points, then 13, then 16 in its final three outings. The Nesharim opened 10-4 and closed 0-3. It's a familiar theme: In 2009, Philadelphia opened 11-4 and closed 0-2. Pooooof.
Michael Vick torched the blitz-happy Jersey/A defense -- then the Vikings, Cowboys and Packers successfully blitzed him heavily. What changed? In the final three games, rather than charging directly at Vick -- inviting him to juke and step around -- blitzers came up the field and then slowed, in order to contain Vick and force him either to throw or to run inside. For three straight contests this worked, and Andy Reid fashioned no counter to it.
Both teams in this game used unusual amounts of blitzing, which made for flashy plays but a routine-sounding 21-16 final score. Once, Green Bay employed a zone rush with enormous defensive tackle Cullen Jenkins dropping into coverage. On the Eagles' final possession, Green Bay blitzed on the first snap and then did not blitz again -- which seemed to frustrate Vick, who by that point expected blitzing. Showing a big rush, then backing off, is TMQ's favorite defensive tactic, and it worked for Green Bay in the closing minute.
Early, Reid lined up left tackle Jason Peters as a fullback on third-and-1, then had Vick bootleg behind Peters. The play was a fiasco as Peters simply stood there, not even attempting to block. On a play Vick may see in his dreams, the Eagles, after scoring a touchdown to pull within five with four minutes remaining, went for the deuce from the Green Bay 7, following a penalty. Inside linebacker A.J. Hawk came straight through the A-gap unblocked -- no one even tried to block him -- and nearly beat the snap to Vick's hands, forcing him to launch a wild incompletion. The failure of the try meant Philadelphia needed a touchdown in the closing seconds, and Vick forced the ball to a well-covered receiver, resulting in an interception.
Trailing 21-10 early in the fourth quarter, the Eagles faced fourth-and-1 on the Packers' 16, with the home crowd roaring at military-afterburner decibels. That cannot be the field goal team trotting onto the field! Outraged, the football gods pushed the kick wide.
Still down 21-10, Philadelphia had the ball at midfield with eight minutes remaining and did not go hurry-up. Six years ago in the Super Bowl against New England, trailing 24-14, Philadelphia had the ball with six minutes remaining and did not go hurry-up. In both cases, TMQ thought of Andy Reid: "Hey coach, can you see the clock?"
Coach-a-Rama: Eric Mangini has now been fired twice in three years. By football coaching standards this doesn't make him weird, it makes him normal. And there's ample time for Mangini to be fired again in 2011.
The Broncos wanted to make a push for Jim Harbaugh. But, as noted by the Denver Post, they already have $5 million in head-coach overhead costs for 2011 from firing Mike Shanahan and Josh McDaniels. Both are due payments on the balance of contracts.
Before the Chiefs' regular-season finale, offensive coordinator Charlie Weis announced he was leaving to take the same post at the University of Florida. Was he asked to leave or did he do so on his own? If the latter, then Weis is a weasel -- from the moment he said he would walk out, the Chiefs lost their final two games, both with horrible offensive performances. How will the Atlanta offense fare this weekend, given that offensive coordinator Mike Mularkey has been busy interviewing for the Browns' head-coaching job?
No coach has ever deserved firing more than Rich Rodriguez, who walked out on his promises at West Virginia and, as his way of showing thanks to the school that made him well known, tried to damage the Mountaineers' program as he left. The TMQ Law of Weasel Coaches holds: When you hire a coach who's in it only for himself, you get a coach who's in it only for himself. Michigan learned that lesson the hard way, as Rodriguez brought NCAA troubles and a 15-22 record: A volunteer from the Big House audience could have done a better job than this particular weasel. Plus, Michigan boosters are stuck with the tab -- they paid $2.5 million to West Virginia to help settle his walk-out litigation, and now must pay Rodriguez another $2.5 million to make him go away.
Ninety-eight Percent of College Students Were Able to Guess Which Box Would Contain a TMQ with Cheerleaders Pictures: Last week, The New York Times reported that an academic journal, which usually includes articles like this one, will publish a research paper suggesting ESP is real. The paper provides "strong evidence for extrasensory perception," according to the Times. What's the "strong evidence"? All the way down in the 15th paragraph, we find that when college students were asked to guess which of two screens a computer program would randomly place a photo behind, they were able to do so 53 percent of the time -- rather than 50 percent of the time, as you'd expect. This, the researcher concludes, must be explained by paranormal powers.
Here's the fun part: College students could guess 53 percent correctly only when the pictures were erotic photos. Pictures of anything else resulted in the expected 50/50 outcome. "'What I showed was that unselected subjects could sense the erotic photos,' Dr. [Daryl] Bem [of Cornell University] said, 'but my guess is that if you use more talented people, who are better at this, they could find any of the photos.'" Wait -- human beings possess ESP, but only regarding figures engaged in S&M? Maybe this research shows that college students have sex on the brain even more intensely than previously understood. But regarding extrasensory perception who, exactly, are the "more talented people, who are better at this"? And notice the circular reasoning used by the good doctor: If my research results were better, then my point would be proven.
Luck Joins Nominees for TMQ Person of the Year: It made my day that Andrew Luck decided to return to Stanford for his junior year, rather than become the presumptive first choice in the NFL draft. Barring injury, there are many millions of dollars in Luck's future no matter when he turns pro -- but he will never again have the chance to enjoy the idyllic college life at one of the world's leading universities.
Luck seemed to mean it when he said he wanted to graduate. An architecture student, he's on the Pac-10 all-academic team, which required a B average or better, which at Stanford is nothing to sneeze at. Bill Parcells, who's as gruff as they come, long has said that college graduates make better NFL players than those who don't finish college. College graduates are better at practically everything. So congratulations to Luck for setting a positive example of education coming before sports.
Will Luck end up losing position in the 2012 draft, and thus losing bonus money? Surely it could happen. Peyton Manning likely would have been the first choice in the 1997 draft; he returned to Tennessee for his senior year, graduated, and was the first choice in the 1998 draft. The counterexample is Brian Brohm. Likely a high choice in the 2007 draft, he returned to Louisville for his senior year. Louisville had a poor season and Brohm's stock fell: He was drafted late in the second round in 2008 by Green Bay, and has ridden various NFL pines since. For some players, there is an argument for turning pro when your stock is high. But if you must err, err on the side of graduating.
Cardinal Note 1: Stanford tight end Coby Fleener came into the Orange Bowl with 261 receiving yards in his first 12 games, then amassed 173 yards on one night. His performance included second-half touchdown receptions of 58, 41 and 38 yards -- backbreakers for Virginia Tech. Because there is a month from the last regular-season college game until the big bowls, teams have time for extra film study. Stanford noticed that the Hokies hadn't faced a tight end who goes deep -- so it added skinny-post patterns for Fleener, and boy did it work.
Cardinal Note 2: Jim Harbaugh had this choice: stay for many years at Stanford, where the stress is low, where he is a beloved figure on campus and helps shape the lives of eager young men; or for only somewhat more money, jump to the 49ers, where stress will be withering, the target will be on his back from the first day, where millionaires with attitude will talk back and where, statistically, he is unlikely to last more than a couple of years before being fired amid angry recriminations. The NFL is the top of the heap, and Harbaugh wants to prove he can succeed there. But the life of a college coach, especially at a magnificent school such as Stanford, sounds a lot more appealing than the life of an NFL coach. Harbaugh wants to find out if he can cut it at the top. As the saying goes, be careful what you wish for.
Lotteries Bilk the Poor: Last week, the Mega Millions lotto paid what was described in media reports as a "$380 million" jackpot. Actually the number reflects an annuity that pays $380 million over 26 years. The present value of the annuity, the only figure that matters, is $240 million -- heady enough. Any money sum can be made to appear to roughly twice as great by expressing the number as a long-term annuity. If your employer offered you $50,000 this year, or $80,000 conveyed as one payment of $3,000 annually for each of the next 26 years -- the same proportion as the Mega Millions markup -- which would you choose? The media should not sensationalize lottery numbers by using the phony figures the lotto companies promote.
But that's the least of the problems with lotteries, whose financial structure -- spectacularly low chances of winning for players, combined with riches for those administering the lottos -- make them, as a wag once said, "a tax on the stupid." As TMQ wrote two years ago of state-sponsored lotteries, "There is almost no chance you will win, while total assurance you will lose the average of $190 annually that Americans throw away on government-run roulette. Worse, public lotteries, with their glitzy false promises of instant wealth, are a tax on poverty -- as David Brooks of The New York Times has noted, households with an income of less than $13,000 spend an average of $645 annually on scratch-off tickets, meaning the poor are the main group throwing away cash at government lotto sites." Government, which ought to aid the poor, instead cynically markets lottos to the poor -- with false promises of instant wealth, plus a high concentration of lotto sales outlets in low-income neighborhoods. The goal of this cynicism? Wealth for lotto companies and kickbacks -- excuse me, consulting fees -- for the politicians and government bureaucrats involved.
The cynicism is doubling in states that are essentially selling their lotto licenses. Illinois recently agreed to give a lotto management firm called Northstar Lottery a $15 million annual fee, plus around $300 million annually in bonuses, to run the state's lotto. Monique Garcia of the Chicago Tribune reported the deal is expected to bring about $900 million annually to the state, of which $625 million will be spent on education and $200 million on construction. Annual sales for the Illinois system are expected to be about $2.5 billion. Effectively, the state is tricking citizens out of $2.5 billion in order to get $900 million for itself.
Why won't most of the mainstream media cover the harm done to average people by throwing money away in state-run lotteries? This couldn't possibly have anything to do with the lottos buying advertising! The sorts of poor and working-poor people likely to fall for the lotto heist don't read The New York Times, they watch television -- and local television, especially, relentlessly hypes the lottos, a major source of ad revenue. Reporting the Northstar deal in September, newscaster Rob Johnson of the CBS station in Chicago said the ticket money "will be used for education and capital projects and will create thousands of jobs." That makes the lottery sound practically civic-minded. Except only about a third of the money will be used in this way, while "thousands" of new jobs is extremely unlikely.
What about the prizewinners? Many lotto winners end up bankrupt, miserable or both. TMQ's law of money holds that it would be really great to get $1 million, while getting $100 million would ruin your life. The lottery mindset of vast amounts conferred on few, while the majority suffers, is everything that's wrong with American materialism in a nutshell.
Football and lotto note: Not only do many NFL teams now participate in lotto marketing, lending their logos to tickets for a fee -- for shame, NFL owners -- so, too, do some colleges. Reader Peter Wunsch of East Northport, N.Y., notes the University of Florida is among colleges selling their logos to lotteries for a fee. And just try finding the odds at that University of Florida-endorsed lotto website -- all that's stated is "the odds of winning will vary." An institution of learning lends its logo to a company that uses deceptive marketing to participate in the fleecing of the poor -- for shame, University of Florida.
Jets at Colts Analysis: Because the NFL is so grueling, often the teams that reach the Super Bowl are those with the best luck regarding injuries. Last season, Indianapolis and New Orleans had good luck, and opened the Super Bowl with nearly everyone on hand. This season the Saints have had bad luck, missing four starters in Seattle and, by the fourth quarter, were down to their fifth-string tailback. The Colts have had really bad luck, with six starters from last season's Super Bowl squad missing when they took the field versus Jersey/B.
Still, it was a contest Indianapolis might have won -- if only the Colts had converted short-yardage downs. Six times they faced third-and-1 but only twice converted, resulting in three punts and a field goal attempt following a third-and-1. Of course, some of this was good defense by Jersey/B, but some was the Colts going pass wacky -- two incompletions on third-and-1 and both dinky-dunk attempts, not tries for a home run ball. Game tied at 7, Indianapolis had third-and-1 on the Jets' 29 at the end of the third quarter: a first down gives the home team a chance to take command. Instead, run stuffed, field goal.
Later, Jets leading 14-13 with a minute remaining, the Colts faced third-and-6 on the Jersey/B 32, exactly the situation the Indianapolis short-passing game is built for. The play looked shabby, the pass was low and Blair White couldn't hold the ball. Indianapolis kicked a field goal for a 16-14 lead but left the Jets with time, and timeouts, to reply. Had the Colts converted here they could have run down the clock before hoisting their field goal, and today would be preparing for the divisional round.
For the Jets' part, they played the funky 1-5-5 they've been showing this season. Since Bill Belichick likes strange defensive fronts too, the upcoming Jets-at-Patriots game may be funky. When Jersey/B was at New England in the postseason four years ago, both teams used the everybody-milling-around Times Square Defense.
Will LaDainian Tomlinson finally have a strong postseason? He's off to a good start. New England finished 11th in rushing defense, 30th in passing defense, so Jets coaches will be tempted to install a pass-wacky game plan. But with Sanchez still erratic -- at Indianapolis, he threw an interception on a two-man rush, when under no pressure at all -- Jersey/B may stand a better chance on the ground. The Jets' offense finally put together a solid half against a quality opponent. Its second-half possessions at Indy: touchdown, touchdown after a 17-play drive, punt, field goal.
Adventures in Officiating: When Jersey/B punted with three minutes remaining, a Jets player tried to down the kick at the 1, then tapped the ball into the end zone, where the Colts' White alertly grabbed the ball and had run to midfield before officials whistled the play dead as a touchback. (If a kicking team player touches a punt first, there's no downside to a runback because if you fumble, the receiving team retains the option of taking the ball at the point of "first touching.")
Why was touchback signaled? Rule 9, 1, 4 says that if a kicking team player "recovers or catches" a punt and "carries" it into the end zone, that's a touchback. Rule 9, 1, 9 says that if a punt that has not been touched by either team enters the end zone on its own impetus, that's a touchback. But in this case, the Jets' player provided the impetus that caused the ball to cross the goal line. In high school, all kicks that enter the end zone are dead balls: in the NFL, shouldn't White's return have counted? That would have made the endgame very different for Indianapolis.
I spent 20 minutes with the 140-page NFL rulebook and couldn't figure out for sure whether the return should have counted -- more evidence of TMQ's contention that football rules, especially for kicking plays, are too complex and must be simplified. The NFL rulebook has eight full pages on punts and the fair catch, plus almost an entire page attempting to define "new impetus." Simplify the rules so that players, spectators -- and zebras -- can remember them!
Where was the supposed crackdown on helmet-to-helmet hits when Asante Samuel of the Eagles made a deliberate helmet-to-helmet hit on Andrew Quarless of the Packers? Samuel drove his helmet straight into another player -- he should have been ejected, but instead no flag. Just two months from the vicious-hits controversy, the NFL already is backsliding. So, too, are sportscasters. Joe Buck and Troy Aikman, calling the game, defended the hit by saying it's legal to make a helmet-to-helmet hit on a ballcarrier. What's legal is making contact with the ballcarrier's helmet -- leading with your own helmet is never legal. Why do sportscasters keep getting this wrong, and in the process, rationalizing vicious hits?
Forget the Titans: Tennessee made a puzzling announcement the team would unload Vince Young -- that sure helps his trade value! Now that the team has announced he will be waived if there's no trade partner, there's scant incentive to offer anything.
Young and coach Jeff Fisher did not get along, and perhaps Young is hard to work with. But in the past five seasons, Tennessee is 30-17 with Young at quarterback, 15-20 with anyone else. As for Fisher, his charges have not recorded a playoff victory since 2003. Fisher is admired for his longevity, now rare in NFL ranks. His career record at Tennessee, 147-126, is good but hardly great. Fisher's career winning percentage, .538, trails considerably the .638 career winning percentage posted by Young.
Unified Field Theory of Creep: Justin Jameson of San Diego writes, "I just received an e-mail advising me of the benefits of an AARP membership, urging that 'Join Now and Get More than Ever Before.' Since I have never gotten anything from them before this is a true statement. AARP asks me to pay 'as little as $1 a month.' Since I am 23 years old, they sent this item 42 years early. If I do pay AARP $1 a month until I am 65, I will pay $504 without reaping any value. Sounds like they are running their own privatized social security system, except they keep the benefits." Except it won't be till 65 -- AARP now says "people over 50" count as seniors. With longevity rising, retirement ages, including for Social Security, should be rising. AARP is among several seniors lobbies that campaign to reduce retirement ages -- which only shifts still more of the social burden from the retired, who are the highest net-worth social class to begin with, onto the young, who have no chance of ever receiving a decent return on their Social Security taxes.
Keith Pearlman of Leesburg, Fla., writes, "EA Sports announced the Tiger Woods PGA Tour '12 video game will be available on March 29, 2011. The 2011 Masters Tournament begins on April 7, 2011. So the video game version of Tiger can win the 2012 Masters before the real Tiger tees it up for the 2011 Masters."
Larry McClung of Ottawa, Ontario, writes, "I came across this news report in an article about the Iranian president raising money for low-income housing: 'Official statistics say the government has built more than 140,000 housing units in the first half of 2011.'"
Susan Hunter of Charlottesville, Va., reports, "Two days before Christmas I was doing some last-minute shopping for Christmas dinner at my local Kroger grocery store, and found the checkout line featuring Cadbury Eggs. Thus the store had Easter items out (celebrating Jesus' death and resurrection) before Christmas had occurred (celebrating Jesus' birth)."
Imagine the Reverse -- an Oregon Football Player Tells the Coach, "I Can't Come to Practice for a Week Because I Have an Important Field Trip for Class": The Oregon Ducks arrived in Arizona, location of the BCS title game, on Jan. 2, eight days before the event. The University of Oregon winter session began on Jan. 3, so the Ducks were not on break, they were cutting class. The winter session at Auburn did not begin until Jan. 10, so Tigers players, who arrived in Arizona on Jan. 3, were attending pregame hype events on their own time. In all college sports, travel to away games interferes with classroom time. Usually it's one day missed -- the Oregon football team cut classes for an entire week.
Investment Advice: Short Cupcake Futures: Crumbs Bake Shops, the largest trendy-cupcakes chain, is going public in a deal that will provide capital for "ambitious expansion plans," The New York Times reports. Crumbs has 34 stores now and 200 planned. I'd short Crumbs stock -- cupcakes are becoming a classic bubble. It can't be much longer that trendies will pay $5 for a cupcake that contain 20 cents worth of butter, flour and sugar.
At a charity raffle, I won a dozen cupcakes from Georgetown Cupcake, the bakery in the reality show "DC Cupcakes." As part of the sales psychology of making bits of cake with huge globs of icing sound better than the cupcakes you bake at home, Georgetown Cupcake says it uses only Madagascar Bourbon vanilla. Sound extra fancy? Most of the world's vanilla comes from Madagascar, while nearly all vanilla used in baking, including by supermarkets, is the Madagascar Bourbon cultivar, vanilla planifolia.
Should College Football Stars Be Paid? Arguments that players such as Cam Newton are being exploited because they're not earning the several million dollars per year they would be worth as professionals -- the Wall Street Journal featured this argument -- take into account only star players. What about everyone else? Newton's play helps create the economic value that allows 84 teammates to be on full NCAA scholarships.
A couple of Newton's teammates will make the NFL, but only a couple. The rest are receiving no-cost college educations. They may or may not have the sense to go to class and take advantage of their situations. But even by a worst-case analysis of college football and men's basketball (the collegiate sports that make money), only a handful of players each year are "exploited."
Ninety-nine percent of Division I football and men's basketball players are beneficiaries of a system that generates about 20,000 no-cost college educations per year. Start paying the college stars, and everyone else will be shafted -- colleges cannot afford to pay a star player millions of dollars per year and also provide free tuition to the rest of the team. This 2009 TMQ column runs the numbers.
Arguments that college football and men's basketball players are being exploited always concern only the tiny proportion who are stars -- skipping that the vast majority of Division I football and men's basketball players are not being exploited. Mention the vast majority of college athletes who don't have any free-market value in sports, and claims of exploitation instantly collapse. Do what the critics want -- pay players such as Newton -- and you'd be handing huge amounts to the tiny fraction of athletes who are going to become rich anyway, while significantly harming all other college athletes, by depriving them of scholarship money. Demanding pay for college stars is a winner-take-all proposition that is anti-egalitarian -- it would benefit the few at the expense of the many.
In the New Overtime Format, If There's a Muffed Punt When the Kicking Team Leads by Three, But There Are Offsetting Personal Fouls During the Loose Ball ... : TMQ continues to think the NFL's new playoff overtime format is too complex, and favors the much simpler plus-four solution -- overtime ends when a team leads by at least four points. (This makes field goals useful but not decisive.) The new format is so complicated, especially regarding what counts as a "possession," that some hair-splitting controversy seems almost inevitable.
Plus the new format does not guarantee each team a chance at the ball. If Team A receives the opening kickoff and scores a touchdown, the game simply ends, no different from the 2009 Bolts-Colts overtime playoff contest. If Team A takes the opening kickoff, scores a field goal then onside kicks and recovers, again the game ends without Team B ever having a possession.
Ex-coaches have been quoted musing about whether a team winning the overtime coin toss should choose to kick. TMQ thinks this will never happen, as choosing to kick hands the receiving team an opportunity to take the game with a touchdown on the opening possession. My favorite quirk of the new rules: a field goal, at three points, does not necessarily win the game, but a safety, at two points, does. ESPN The Magazine's Dave Fleming mulls other overtime possibilities here.
NPR, Fox News -- Two Sides of the Same Coin: TMQ is a regular listener and occasional donor to National Public Radio. Despite liking NPR, I feel it deserved to be mortified for taking a thought-police stance toward Juan Williams, and for the official responsible to resign, as happened last week. The proper way to handle Williams' statement would have been to assign a commentary blasting him. The wrong way was to fire Williams for saying something that violated liberal orthodoxy. Freedom of speech means people will have opinions you don't like. NPR and Fox News both need to deal with this, rather than shout others down. I can't stand the Fox News evening commentary, but my taxes don't support that blather. My taxes support NPR, which makes its war on opposing views a public-policy matter.
Defenders of NPR have noted the Washington main organization -- local stations are the jewels of the public radio crown -- receives only $2.4 million annually in federal grants. That's a small amount as these things go, so why doesn't NPR cover that sum with private donations and voluntarily end the taxpayer-funding contretemps?
Now it turns out the NPR president was paid $562,000 last year, and the year before that, NPR paid $2.4 million to its top two executives. So much of the federal tax money, derived by borrowing and handing the bill to our children, isn't funding newscasts or opera -- it's going into the pockets of NPR executives. Americans whose median income is about $50,000 are being taxed so that executives can live in luxury. This was offensive when AIG was the beneficiary, and it's offensive with NPR the beneficiary.
Smart School Count: Annually TMQ notes it is a fallacy that colleges must have low standards to do well in the "revenue sports," football and basketball. Quite the contrary, colleges with high standards for academics and personal character also enjoy strong athletic results. In 2010, the football teams of Air Force, Army, Boise State, Boston College, BYU, Georgia Tech, Navy, North Carolina, Northwestern, Stanford, TCU and Wisconsin -- all schools with selective admission and high academic standards -- made bowl games. The football teams of Lehigh, Villanova, Washington & Lee, Wheaton of Illinois, William & Mary and Wofford -- also with selective admission and high standards -- made the Division I-AA or Division III playoffs. Penn and Williams, both elite colleges, would have advanced to the football playoffs, if the Ivy League and New England Small College Athletic Conference did not prohibit member schools from sending their football teams to the postseason.
In men's basketball, the Ivy League's Cornell reached the Sweet 16. BYU, Cal, Duke, Georgia Tech, Georgetown, Lehigh, Notre Dame, Vanderbilt, Villanova, Wake Forest, Wisconsin and Wofford, all colleges with selective admissions and high academic standards, reached the March Madness tournament. The men's basketball teams of smart schools North Carolina, Northwestern and William & Mary made the NIT. The women's basketball teams of academically demanding Duke, Georgetown, Georgia Tech, Lehigh, Notre Dame, Stanford, TCU, Tulane, Vanderbilt and Virginia made the women's NCAA tournament. Cornell note: The Boatyard Grill in Ithaca, one of the nicest places in the world to have dinner, offers free meals and wine to any Nobel laureate. Surely this is part of the recruiting pitch when Cornell is trying to hire a Nobel winner.
In men's basketball, the teams of serious-about-academics colleges Brandeis, Carleton, Middlebury, MIT, Washington in St. Louis, Wesleyan and Wheaton of Illinois made the playoffs, as did the women's teams of Amherst, Bowdoin, Colby, Illinois Wesleyan, Rochester, Tufts, Washington in St. Louis, Washington & Lee, Williams and the University of Chicago.
It is simply not true that colleges and universities with demanding academic programs and high standards for personal behavior don't succeed in sports. But this is surely what a lot of big-money schools with low standards for academics and integrity want you to believe.
Note: If I missed your favorite smart school, sorry. This listing doesn't claim to be scientific.
Saints at Seattle Analysis: You've seen the Marshawn Lynch highlight-reel touchdown run, which iced one of sports' improbable victories: losing team beats the defending Super Bowl champion in the playoffs. Seattle got fine performances from many players other teams didn't want -- Lynch (a recent first-round choice traded by the Bills for a fourth-round pick), Mike Williams (waived by three teams), Chris Clemons (undrafted, waived by the Redskins, Browns and Raiders), Brandon Stokley (waived by Denver), David Hawthorne (undrafted), Lawyer Milloy (waived three times, including by the Falcons, as "washed up" two years ago) and Kentwan Balmer (a recent first-round choice traded by the 49ers for a sixth round pick). Several times this season the Blue Men Group has looked awful, just awful. Did they need time to jell? Did Pete Carroll need time to figure out an NFL mindset?
Maybe what they needed was time to collect more players nobody else wanted. Bear in mind, that's been the New England Patriots' formula this season. Two months ago, TMQ broached the notion that working with undrafted or waived players actually is an advantage, compared to working with high-drafted megabucks glory boys -- such as the Cowboys' roster, for instance. First-round picks with huge bonuses devote a lot of time and energy to the airing of their grievances. Unwanted players listen to the coach. And that's the kind of players Carroll has been collecting in Seattle.
The Seahawks' defensive front seven played a magnificent game. Seattle was dropping the secondary deep to prevent long passes, the tactic most New Orleans opponents have used in 2010; at times it seemed Drew Brees was facing a Cover 5. When the coverage is backed off, the defensive linemen must generate pass rush, and did. Seattle recorded only one sack but a dozen times forced Brees to unload the ball short, often accomplishing this by rushing only three men. On the fourth-quarter third-and-long, the Seahawks drew an offensive holding penalty by the Saints, and did this with a three-man rush! Seattle ends Clemons and Balmer completely outplayed New Orleans tackles Jermon Bushrod and Jon Stinchcomb. And where was the guard help on those three-men Seattle rushes? Often New Orleans guards Jahri Evans and Carl Nicks were blocking no one as the tackles on their shoulders were being beaten. Just one of many breakdowns by the defending champions.
Trailing 34-20, the Saints went for it on fourth-and-1 from their own 37 in the third quarter. New Orleans seemed to have a clever call. Many teams, including the Saints, often come out in this situation trying to draw the defense offside with a long count, but Brees started what sounded like it would be a long count, then quick-snapped. The action was a power run right with Bushrod pulling from the left to lead, but Seattle defensive tackle Brandon Mebane got beneath Bushrod and shoved him backward into the runner, blowing up the play. Later, when New Orleans scored to pull within 41-36 with a minute remaining, and went for two, Sean Payton called the same play, and it didn't work then either -- a rare botch by one of the league's best playcallers.
The New Orleans defense had an awful outing, seeming overconfident and looking ahead to a presumed more important contest next week. The Saints tackled poorly, as evidence by many missed tackles on the Lynch game-icing run. Saints safety Roman Harper -- who made the Pro Bowl in 2009; perhaps that can be reassessed -- had one of the worst games in modern memory, burned for three touchdown receptions, including turned inside out for a 39-yard gain by backup tight end Cameron Morrah, who came into the game with nine receptions on the season. Harper was also beaten deep for a 45-yard touchdown by Stokley, a 34-year-old performer who was let go by the Colts as "washed up" four years ago.
Seattle got a wonderful performance from Matt Hasselbeck, who's been viewed by football touts as "washed up" for some time, and from its offensive line -- on the Lynch run, check the fabulous second-level block by center Chris Spencer. Spencer is one of the league's best offensive linemen but doesn't draw Pro Bowl notices because sportscasters and even many coaches never watch the offensive line -- they vote entirely on rep. Cowboys center Andre Gurode regularly makes the Pro Bowl on rep; I'd take Spencer over him any day of the week.
Seattle play-calling, by Carroll pal Jeremy Bates, was imaginative. Bates had Morrah split wide -- blocking tight ends never split wide -- and run a stop-and-go, a pattern that calls for speed and coordination; it turned Harper inside out. At the goal line, Bates had the Blue Men Group show power rush right, with tight end John Carlson in-line left; Carlson cut-blocked Harper, deliberately throwing himself on the ground; Harper ignored Carlson and ran toward the play-fake; Carlson jumped back up, as planned all along, and was by himself for the touchdown reception.
For the long touchdown to Stokley, the Seahawks faced third-and-3 and lined up with three wide receivers in a tight bunch; two did crossing routes to occupy defenders while Stokley blew straight up the field. There was only 1:23 remaining in the half. Bates made the aggressive call, hoping for a touchdown, rather than the conservative call, hoping to reach field goal position. Bates was at Denver as offensive coordinator when Josh McDaniels arrived; McDaniels promptly showed him the door, not wanting another young, fresh face around to compete with. Bates ultimately may spend more years as an NFL head coach than McDaniels will.
Marshawn Lynch note: He and Willis McGahee, both chosen in the first round and then discarded by the Buffalo Bills, had game-icing touchdown runs in playoff wins for their new clubs. The Bills, for their part, haven't reached the postseason in more than a decade. Their pro personnel management style may be summarized in the words "Aaron Maybin."
Someday There Will Be An Action Show That Makes Sense: TMQ likes the goofy new series "Human Target," the second attempt to bring that comic book to the screen, in which a super-skilled private paladin and his heavily armed wisecracking pals wipe out a procession of bad guys who have acquired unlimited money despite being incredibly stupid. I am willing to accept that, in shows such as this, the hero will effortlessly overcome several huge thugs with machine guns. After all, it's television. But action needs to make sense.
In a recent episode, the good guys' office in San Francisco was surrounded by a dozen goons with assault rifles bent on vengeance. Through the course of the hour, the good guys held off the bad guys while devising a clever counterattack that left all the goons dead. But why didn't the good guys just call the police? The good guys had done nothing wrong, and law enforcement would not look kindly on a dozen goons with assault rifles walking the streets of San Francisco. Plus once all the goons were shot, the police had to be called in anyway. The action just made no sense.
In another recent sequence, the chief good guy, played by actor Mark Valley, is on a private jet that is about to descend into a generic Latin American country to battle a generic drug gang. The good guy's wealthy, beautiful boss calls the pilot and tells him to return the plane to San Francisco. The Mark Valley character then opens the aircraft door, declaring that they can't fly back to San Francisco with the door open and so will have to land to attack the drug gang. Door opened, the cabin does not decompress.
Well. Even if you could open a jet's passenger door in flight -- generally such doors are locked from inside the cockpit -- the plane would crash. No pilot could control a passenger jet moving 500 miles per hour with the side door open. Even if the pilot did control the plane, everyone in the cabin would pass out and die, if they weren't pulled out by decompression. Sad experience has shown that without a mask, even highly trained fighter pilots lose consciousness within seconds at 30,000 feet, owing to oxygen deprivation and low barometric pressure. But on "Human Target," with the door open at 30,000 feet, the characters engage in macho banter.
The plane lands in Latin America and the good guys rapidly prevail. Moments later, a second jet lands bearing the beautiful boss -- she's flown from San Francisco to yell at them for defying her order. By the show's clock, it took her roughly 10 minutes to get from her San Francisco office to Latin America.
One bad guy survived, and there's a battle that ends with him being stabbed with a combat knife then falling over a cliff. The hero and the beautiful woman take a private jet home to the United States, and when the beautiful woman unlocks her swank penthouse apartment, the bad guy is already there, waiting to attack. He not only survived being stabbed then falling off a cliff -- he beat them back to San Francisco.
Baltimore at Kansas City Analysis: Pooooof -- that was the sound of the Kansas City bubble bursting, a second straight lame performance on the Chiefs' home field. The Ravens "took Dwayne Bowe out of the game," meaning double-covered him. When your defensive strategy is to take an opposition player out of the game, you leave nine defenders covering the other 10 guys -- it's a high-risk tactic. The other 10 Kansas City guys turned out to be punchless. The Ravens ran 78 offensive snaps, to 40 for the Chiefs, nearly 2-to-1 domination. After winning its division, Kansas City lost its final two games, both at home, by a combined 61-17. After throwing five interceptions in his first 15 games, Matt Cassel threw five interceptions in his final two games. One of Cassel's three interceptions against Baltimore was really bad fundamentally, forced into triple coverage when the pocket was solid. Pooooof.
If you like offensive linemen, this was the game for you, as Baltimore several times had seven offensive linemen on the field, while Kansas City often fielded six. The Chiefs' defense played well, putting significant pressure on Joe Flacco -- surely something the Steelers noticed. After Flacco -- who tied Dan Marino's record for most wins by a quarterback in his first three seasons (36) -- was sacked thrice and hit hard thrice more in the first half, Ravens coach John Harbaugh surely chewed out his offensive line, whose play improved in the second half.
Line play became nasty in the second half, as Ravens left tackle Michael Oher several times got away with obvious holds and twice used the "sledgehammer" move on a defensive end, without drawing a flag as he should have. Oher looked like he was protecting Sandra Bullock! The Steelers are sharp -- surely they will send film of Oher's second half to the league this week and ask officials to watch him when the teams meet Saturday.
Baltimore surprised Kansas City with a hurry-up style. In a hurry-up, the player most likely to get lost is the tight end. And so it was, Todd Heap making 13 receptions, often uncovered or chased by an inside linebacker. An inside linebacker on a pass-catching tight end is a matchup any offense would want. The Ray Rice touchdown reception that put Baltimore ahead to stay is a favorite Belichick play. First Rice showed blitz block, then rather than run a flare to the left or right, went straight from the guard-center gap and cut sideways -- covered by an inside linebacker, another matchup any offense would want.
Baltimore has reached the second round of the playoffs for the third straight season since Flacco arrived. If there's another Super Bowl in the Ravens' future, now is the time.
Reader Comments: Last week I wrote that TCU, with 7,000 undergrads, is the smallest college ever to win a BCS game. Many readers, including Richard Kleeberg of Winters, Calif., noted that distinction lasted exactly three days. Stanford, winner of the Orange Bowl, has 6,300 undergraduates.
TMQ worries about the arms race to gain weight in football, particularly in high school, where thousands of boys force themselves to unhealthy levels of weight gain in order to play -- risking later-life health problems that will never be balanced by rewards such as an athletic scholarship. Michael Lisle Jr. of Verona, Wis., notes this article on how Badgers linemen gain their mega-pounds using a supervised program that includes planning for return to a healthy weight once their days of playing college football end. I'm glad Wisconsin has a proactive plan to return its linemen to a healthy weight. But it's still not right -- and one of the core problems of football as a sport -- that young men whose healthy weight is 200 to 250 pounds are pressured to gain to reach 250 to 350 pounds. When a school-sponsored sport urges large numbers of people, especially in high school, to do something that's bad for their health, there is something fundamentally wrong.
Neil Harrington of East Providence, R.I., reports, "The Providence College athletic program has been running TV ads that boast of the college's 93 percent graduation rate for athletes. Quite the recruiting tactic." Now that's what I'm talkin' about!
Next Week: Accounting scandals strike cupcake bakeries.
In addition to writing Tuesday Morning Quarterback for Page 2, Gregg Easterbrook is the author of the new book "Sonic Boom" and six other books. He is also a contributing editor for The New Republic, The Atlantic Monthly and The Washington Monthly. His website can be found here.