Commentary
Packers should reveal QB's helmet info
All across the United States, football players and their parents -- there are 500 high school football players for each NFL player -- are worried about concussions, which a report released last week shows are rising in incidence.
Aaron Rodgers of the Packers, who will start at quarterback in the upcoming Super Bowl, just switched to a helmet he thinks offers superior protection. Rodgers says the helmet prevented a concussion when he took a brutal blow to the head from Julius Peppers of the Chicago Bears in the NFC Championship Game.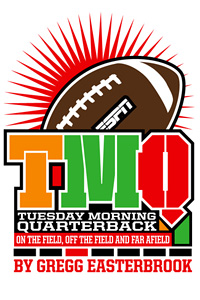 So a Super Bowl quarterback has found a helmet that might reduce the concussion plague, protecting huge numbers of football players at the college, high school and youth levels. Good news?
Here's the catch -- Rodgers won't tell you what kind of helmet he switched to. Neither will the Green Bay Packers. A Super Bowl quarterback and his team have information that might increase neurological safety -- and won't share it.
During the regular season, Rodgers suffered two concussions. When he returned to the field late in the year, Rodgers said he had switched to a helmet that reduces concussion risk. But he wouldn't be specific, leaving college and high school coaches and players in the dark. A month ago, Tuesday Morning Quarterback asked the Packers to reveal the type of helmet on Rodgers' head, and a Packers spokesman said the team would not.
After the NFC title game, Rodgers told Peter King of NBC he thought his new helmet prevented the vicious hit by Peppers -- whom the league fined $10,000 for unnecessary roughness -- from causing another concussion. "As much as the new helmet feels uncomfortable and I'm still getting used to it, I'm really happy I was wearing it on that hit,'' Rodgers said to King. But King's report did not include the critical item of information that all other football players, and the parents of young players, need -- namely, what kind of helmet.
So I asked the Packers again. Jeff Blumb, the team's director of public relations, told me, "I did check again on your behalf, and that's still not information we're comfortable sharing outside of our building."
Each year 1.1 million boys, and a few girls, play middle school and high school football.
Each year 1.1 million boys, and a few girls, play middle school and high school football .
All risk permanent neurological harm, while few will receive a college sports scholarship and hardly any will earn a dime in the NFL. Many high school football players -- probably the majority, there are no definitive statistics -- take the field in outdated-design "shell" helmets without any concussion-resistant engineering. They do so partly because new-generation helmets cost about $200 each, and many high schools have budget problems.
But the main reason large numbers of high school players wear obsolescent helmets is that below the level of the pros and big colleges, coaches, parents and athletic directors have no idea which helmets are best. They look to the top of the sport, the NFL, for guidance -- and receive none. Now a Super Bowl team, the Green Bay Packers, believes its quarterback is safer in a particular helmet type, and won't reveal the information that might reduce brain injury risk throughout the sport.
Like any athletic enterprise, the Packers have reason to keep game plans, training techniques and other such specifics private. But safety information should never be proprietary. Any information that improves sports safety should be declared openly, to all.
NFL teams may be squeamish about revealing which helmets players wear because they think such an action makes them liable for any harm someone might sustain after donning a helmet of that type. As TMQ detailed here in November, this view is likely to be incorrect, in legal terms. But if Green Bay is being held back by a mistaken belief about liability, the NFL needs to step in, and say, clearly, what helmet type and model is worn by Rodgers. Safety information must never be withheld from the public. Withholding safety information is irresponsible. If a Super Bowl quarterback has found a helmet type that he believes reduces concussion risk, the team and the league have an ethical obligation to share the details.
Riddell is the NFL's helmet provider; players are free to wear other helmets, so long as they obscure the brand. This is why the white stripe on the back of an NFL helmet may say a team's name; that means the player is not wearing a Riddell, and has covered the Riddell logo. But just knowing a helmet brand isn't enough -- the model must be known, too. Riddell and Schutt, the leading manufacturers of football helmets, sell helmets engineered to reduce concussion risk and helmets that lack such engineering. The public needs to know both the brand and the model of whatever is on the head of Aaron Rodgers.
Riddell's advanced Revo Speed model (which my older son wore when playing college football) and the Schutt DNA (which I bought my young son when he played JV) are designed to reduce concussion risk, and data show this works. Is Rodgers wearing a Riddell Revo Speed or a Schutt DNA? The Schutt Ion helmet also has advanced engineering -- is Rodgers wearing an Ion? Is he wearing a Xenith X1, a new helmet brand designed around concussion prevention? Is he wearing the new Rawlings Quantum, which goes on the market soon, and was designed to reduce concussion risks? The public needs to know.
None of these helmets assures against concussions. The best case is that an advanced helmet reduces the wearer's risk by lowering concussion incidence. Even in the best new helmets, concussions can occur and can be severe. Getting improved helmets onto every football player's head will be no panacea -- other reforms are needed to make the game less dangerous. But getting a concussion-resistant helmet onto every player's head is an important first step.
Though the NFL has been encouraging players to switch to any of the advanced helmets mentioned above, the NFL does not mandate their use. This is a short-sighted policy TMQ has been objecting to since the Riddell Revolution, the first-generation helmet engineered to reduce concussion risk, went on sale eight years ago.
Regardless, a starting quarterback in Sunday's Super Bowl has found a helmet brand and model that he believes offers superior protection against concussions. Yet he won't say what the helmet is, and the Green Bay Packers won't say either. Rodgers and the Packers should be widely criticized for this. Why won't they tell the country's million high school football players, and the players' parents, what the NFL knows about safety?
In other football news, it's hard to think of a more appealing Super Bowl pairing than the Packers, winners of the first two Super Bowls, versus the Steelers, with a league-best six Super Bowl trophies. The pairing is especially appealing since the Packers were established in 1919 and the Steelers in 1933, yet they have never met in the playoffs.
I can't wait to take my seat at Cowboys Stadium in a place that is definitely not Dallas, and I know you'll be tuned in for the kickoff at VI:XX Eastern. See below for a few scout's notes, and an item on how the Steelers and Packers were built.
And don't get up to make a sandwich during the fourth quarter! In recent Super Bowls, the fourth quarter has been the best part.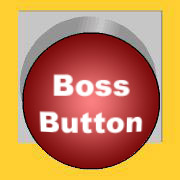 In the past three Super Bowls, 70 points were scored in the first three quarters, then 59 points were rung up in the fourth quarter. Three years ago in the Jersey/A-New England Super Bowl, the Patriots contained Eli Manning 'til the fourth quarter, when he threw for 152 yards, the rate of a 600-yard passing game. Two years ago in the Pittsburgh-Arizona Super Bowl, the Steelers contained Kurt Warner 'til the fourth quarter, when he threw for 247 yards, the rate of a 1,000-yard passing game. Last year in the Indianapolis-New Orleans Super Bowl, the Saints won their rings by outscoring the Colts 15-0 in the fourth quarter.
And what happened the last time the Steelers and Packers played, during the 2009 season? There were 38 points in the first three quarters, 35 points in the fourth quarter. The Packers and Steelers combined for 323 yards of offense in the fourth quarter -- the rate of a 1,200-yard game -- as the fourth-quarter possession results were touchdown, field goal, touchdown, field goal, touchdown and finally touchdown by Pittsburgh, to win, on the game's final play.
So if recent Super Bowls, and the most recent Packers-Steelers game, are any guide, don't go anywhere in the fourth quarter. That's when the fun begins.
In column news, the Tuesday Morning Quarterback Challenge returns -- limited engagement. See below.
Stat of the Week No. 1 Super Bowl coaches Mike McCarthy and Mike Tomlin have a combined 9-3 postseason record.
Stat of the Week No. 2 The Pittsburgh defense allows 3 yards per rush and 6.3 yards per pass -- both NFL-best figures.
Stat of the Week No. 3 The Packers' and Steelers' offenses have allowed a combined 95 sacks, about the same as allowed by playoff teams New Orleans, New England, Indianapolis and Atlanta combined.
Stat of the Week No. 4 Pittsburgh made the Super Bowl despite a terrible passing game statistically in the postseason -- eight sacks, average of just 157 yards per game passing net, 75.5 passer rating for Ben Roethlisberger.
Stat of the Week No. 5 Green Bay's six regular-season losses were by a combined 20 points.
Stat of the Week No. 6 Since the start of the 2009 season, the Steelers are 16-4 when Troy Polamalu plays and 6-8 when he does not.
Stat of the Week No. 7 Pittsburgh has the league's best defense against points, and Green Bay has the second-best defense against points.
Stat of the Week No. 8 When Aaron Rodgers is at quarterback, Green Bay has averaged 34 points per game in the playoffs.
Stat of the Week No. 9 Five of the past six teams to reach the Super Bowl -- Green Bay this season, New Orleans and Indianapolis last year, Pittsburgh and Arizona the year before that -- did not have a 1,000-yard rusher.
Stat of the Week No. 10 The Packers and Steelers enter the final game on a combined 8-0 postseason streak.
Cheerleader of the Week Erica of the Denver Broncos, who according to her team bio hosts a TV show on a Denver local-access channel and has been reading "In Defense of Food" by Michael Pollan, which contends that people should eat the foods -- mostly plants -- that our distant ancestors ate. The book's position is similar to advocacy of the Paleolithic diet.
Disclaimers of the Week: Reader Andrew Smith of Stanley, N.C., purchased a gizmo that emits high-pitched sounds to condition a dog not to bark. The packaging included this disclaimer: "Warning: deaf dogs cannot hear."
Juan Carlos Unterköfler of Mexico City notes this disclaimer -- actually only part of a far longer statement -- from Chantix, a drug that helps people stop smoking: "Chantix may cause ... agitation, hostility, depression, or changes in behavior ... [you may] develop anxiety, panic, aggression, anger, mania, abnormal sensations, hallucinations, paranoia, or confusion ... some people can have serious skin reactions while taking Chantix, some of which can become life-threatening ... these can include ... swelling of the face, mouth, and throat that can cause trouble breathing ... you may have trouble sleeping, vivid, unusual or strange dreams."
In this disclaimer, prominent political columnist Paul Krugman concedes, "I don't know anything" about Egypt. Thus Krugman becomes the first pundit in the whole of world history to resist the urge to comment on a subject he or she doesn't know anything about.
How the Steelers and Packers Were Built: Scratch an NFL general manager, and he'll say, "We want to build through the draft." Because football is the most team-oriented of sports, developing players in-house matters more than in other sports, where most players perform roughly the same regardless of what team they're on. But though the majority of NFL general managers say they want to build through the draft, many don't. Trades and free-agent signings prove irresistible.
The Packers and Steelers, squaring off in the Super Bowl, are almost entirely home-brewed. Of expected starters Sunday, all of the Packers' starting offensive players were drafted by Green Bay, while seven of the Packers' starting defensive players either were drafted by Green Bay or signed by the team out of college as undrafted free agents. That's 18 of 22 Green Bay starters who have spent their entire pro careers in the Packers' organization. Of the Packers' four starters obtained in free agency, only one, Charles Woodson, received a megabucks contract. No Green Bay starter was obtained in a trade.
Of expected starters for the Steelers, eight of the offensive starters were drafted by the Steelers, with a ninth signed out of college as an undrafted free agent, while on the Pittsburgh defense, eight of the starters were drafted by the Steelers, with a ninth signed out of college as an undrafted free agent. That's 18 of 22 Pittsburgh starters who have spent their entire careers with the Steelers' organization. Of the Steelers' four starters obtained in free agency, none was a big-money acquisition. No Pittsburgh starter was obtained in a trade.
All told, 36 of the 44 players expected to start in the Super Bowl have spent their entire pro careers with the Steelers or Packers, as draftees or after being signed out of college. Only one, Woodson, arrived as a big-money free agent, and no one came to either Super Bowl lineup via trade.
That's the way winning pro football teams are built. Of course -- you have to be able to draft well, which eludes many highly paid NFL general managers.
The Hall of Fame Needs to Care About Character:This weekend, the Hall of Fame selectors will choose the next class to wear the garish yellow jacket at Canton. As with past years, only the on-field performance of players, not their off-field failings (or accomplishments), will be weighed, while no one who's already been admitted will be expelled. This must change.
Consider: O.J. Simpson, a criminal, is in the Hall of Fame. Simpson currently is serving a 33-year sentence for armed robbery. In 1997, a California civil jury found him liable for wrongful death in the murders of Nicole Brown and Ronald Goldman. Yet Simpson's bust, jersey and memorabilia are displayed at Canton. "Look, kids, here's the criminal the Pro Football Hall of Fame wants you to admire!"
Lawrence Taylor is in the Hall of Fame, though in his own 2003 book, "LT: Over the Edge," Taylor said he spent up to "thousands of dollars a day" on cocaine when playing in the NFL, and often broke narcotics laws. Recently, Taylor pleaded guilty to a misdemeanor charge of paying an underage girl for sex. To avoid a felony charge, he agreed to become a registered sex offender. "Look kids, here's the child abuser the Pro Football Hall of Fame wants you to admire!"
Though Simpson and Taylor are in the Hall of Fame, Jack Kemp -- who was the AFL's all-time leading passer, then went on to a life of highly distinguished public service, including being the Republican Party candidate for vice president in 1996 -- is not. What's the distinction? Simpson and Taylor did terrible things off the field, Kemp did good things off the field. And the Hall of Fame averts its eyes from off-the-field behavior.
In bygone days, the sports writer was like an independent publicist for athletes, producing gushing praise while saying nothing about the personal faults of sports stars. That certainly has changed -- today, for example, nearly every sportscaster's reference to Brian Cushing of the Texans includes mention of his drug suspension. But the old way of thinking still dominates the Hall of Fame, where the selectors, the former players and owners who trek to the annual induction ceremony, and ESPN and NFL Network, which broadcast the ceremony, prefer to steer clear of the character question.
"Many current Hall of Famers had off-field issues that were well-known at the time they were being considered, so to change the selection rules now would skew historic perspective on Hall of Fame selections and create a line of demarcation -- pre off-field considerations and post off-field considerations," Frank Cooney, one of the selectors, told the St. Louis Globe-Democrat last year. So because the Hall of Fame didn't care about character in the past, it shouldn't care about character now? "That's the way it's always been" is the cheapest excuse in the book.
When Hall of Fame selectors and Hall of Fame management maintain they should consider only performance on the field, this conveniently excuses them from dealing with personal integrity. Disregarding integrity sets a terrible example. Hall of Fame officials and selectors who have children: Do you tell your children that character does not matter? Of course not. So why do you tell this to other people's children?
This is especially disturbing because the Hall of Fame is a tax-exempt 501c3 nonprofit organization -- officially, an "educational museum." Tax exemptions subsidize the Hall of Fame, which most emphatically does not behave in an "educational" manner.
A Hall of Fame official might say, "OK, suppose we toss out Simpson and Taylor. Do you want us to go through the entire list and expel any player or coach who later committed a serious crime or harmed others?" Yes. That's exactly what you should do. Cooperstown and Springfield should, too. Membership in a sports hall is a privilege, not a right -- a privilege that those who behave dishonorably should lose.
Roger Goodell said last year, "I believe that it's more than just how you conduct yourself on the field. I believe very firmly that it's how you conduct yourself on and off the field. That's part of your contribution to the game." Not according to the people who run Canton.
The catchphrase of the character-education movement is, "Actions have consequences." At the Hall of Fame, actions do not have consequences.
A Cosmic Thought: The tally of "exoplanets" -- worlds beyond the solar system -- continues to rise. A generation ago, no exoplanet had been found. Improved equipment and techniques have begun to allow astronomers to locate "nearby" stars with planets; here is today's count. No distant Earthlike world has been glimpsed, but this seems only a matter of time. Don't be surprised if one is discovered soon. A fun atlas of known distant worlds is found here. In a century, an atlas such as this may have a billion entries.
If lots of worlds are being found "near" ours in galactic terms, why are the heavens silent? Determined attempts to listen for radio signals from other planets, or spot possible beacons such as bright lasers arranged in a pattern that could not occur naturally, have turned up nothing. Of course, perhaps other intelligent beings use something better than radio, or don't wish to be found. But here's a spooky thought -- what if most of the galaxy's intelligent life has already come and gone?
A few years ago, a team of astronomers led by Charles Lineweaver of Australian National University estimated the "galactic habitable zone," the share of the galaxy that is hospitable to carbon chemistry. Galactic centers, Lineweaver supposes, could not allow living things like us to evolve. Radiation levels in the central area of our Milky Way, and any similar galaxy, are fantastically high owing to frequent supernova explosions and close proximity of stars. The outer areas of galaxies aren't hospitable either. Matter there is gaseous, with heavy elements too rare for planets to coalesce.
Taking these factors into account, Lineweaver estimated the galactic habitable zone, the area beyond the tumultuous center but not on the diaphanous outskirts, is 10 percent of the Milky Way or any similar galaxy. Ten percent of a galaxy is a fantastic expanse, of course. Now consider the haunting aspect of the Lineweaver study. It estimates that the Milky Way's "galactic habitable zone" emerged about 8 billion years ago. Our sun, Sol, is quite young, not forming until about 5 billion years ago. Most sunlike stars in the Milky Way habitable zone are, the study estimated, much older than Earth's sun.
If most of the stars in the habitable zone of the Milky Way are far older than our sun, and if the evolutionary sequence that occurred on Earth is reasonably typical, this suggests that most of the intelligence our galaxy was destined to host has already come and gone. Long ago, other thinking beings arose and either destroyed themselves or evolved beyond technological existence to some higher reality. As astronomers begin to find Earthlike worlds, they may find places where intelligent life once existed, but no longer does. When humanity, a young species, learns how to voyage through the Milky Way, it may be our bittersweet task to catalog what once existed.
Finally, consider that intelligent beings may be rare in time as well as space. Earth life appears to have taken about 4 billion years from the first cell to self-awareness, but only 7,000 years from controlled agriculture to the nuclear bomb. Assuming Earth is typical, life may require incredible amounts of time to reach intelligence, and then quite rapidly advance to the ability to destroy itself -- or, alternatively, evolve to some higher plane. Thus, the enormity of a galaxy may sponsor many intelligent civilizations, just not at the same time; the odds would be low that two planets would be in their rocket-building period at the same moment. Intelligence in its technological phase may flash in and out of existence very rapidly by cosmic standards.
Luckily, Justice Thomas Has Clerks to Explain the Briefs to Him: Last week Supreme Court Justice Clarence Thomas acknowledged he failed to disclose his wife's connection to a lobbying organization. His excuse? He couldn't understand the forms.
Obviously This Item Exists to Support the Gag Line: Science magazine recently reported that the Asian houbara bustard, a majestic bird, is near extinction. Poor bustards!
Science, the publication of the American Association for the Advancement of Science, is the world's leading technical journal. It also contains glossy advertising from companies that make science equipment, especially in biomed, a hot field. Recent ads have proclaimed:
• Say goodbye to spin-column preps and gel electrophoresis!
• Presenting Prestige Antibodies. Antibodies that work, right out of the box!
• Dynamic real-time, label free cellular analysis -- discover what you've been missing!
• High-yield robust and reliable DNA.
• Sigma's Prestige Antibodies could prove priceless to your research!
• Five thousand recombinant human proteins with "protein expression guaranteed!"
• Why settle for clones with little validation?
Why, indeed? I personally never settle for clones with little validation. That last ad, for OriGene -- Your Gene Company -- promised "mammalian cell-derived human proteins" with next-day delivery and somewhat ominously offered, "custom production available."
Note: I receive Science magazine because I am a member of the American Association for the Advancement of Science. Impressed? Don't be. The AAAS welcomes all: just pay the fee. This means when you see "Member, American Association for the Advancement of Science" on a résumé or media bio, the person in question is a phony.
Tennessee Titans to Hire 15 Head Coaches: The remake of "The Mechanic" lists 15 people as producer.
Super Bowl Scout's Notes: When the Packers and Steelers met in 2009, the result was an Arena League-like 37-36 final score. The teams combined for 848 yards passing versus 125 yards rushing. Counting sacks and scrambles, the coaches combined to radio in 104 passing plays against just 27 rushes. From the middle of the fourth quarter until the scoreboard read all-naughts, Pittsburgh coaches called 22 consecutive passing plays. Maybe it's just as well Vince Lombardi didn't live to see that contest. But the game sure was fun to watch.
A few things jump out from film of that game. One is that Ben Roethlisberger, who throws the deep sideline route better than any other NFL quarterback, made most of his big plays, including the winning touchdown pass as time expired, along the deep sideline.
Green Bay coaches have two weeks to look at Steelers film. There's no way they will miss this. So you'd expect the Packers to be prepared for deep sideline routes. Which means Green Bay might expect the Steelers to surprise them by throwing down the middle. Which means the deep sideline routes might be there -- reverse psychology. In that game, Aaron Rodgers made his big connections in front of the safeties. Which Steelers coaches cannot fail to notice. Which means -- you get the rest.
Kicking a field goal to pull ahead 30-28 with four minutes remaining, Steelers coach Mike Tomlin elected to onside kick. It was a brilliant call, though it didn't work. Afterward, old-timers complained that Tomlin wasn't showing faith in his defense. Tomlin, as defense-minded as they come, was playing the percentages: Had the onside succeeded, and surprise onsides usually do, Pittsburgh would have been in the driver's seat. Because Green Bay remembers that onside, and because an onside was a deciding play in last year's Super Bowl, there's no way Pittsburgh will onside kick in this Super Bowl, right? More reverse psychology may be in store.
The Packers tackled poorly in their 2009 loss. Even an average defensive performance would have led to Green Bay victory. At the endgame, Green Bay clinging to a lead, the Packers used mainly a three-man rush which backfired, allowing a completion on fourth-and-7, another pivotal completion with 20 seconds remaining, then the winning touchdown on the final snap. On the fourth-and-7 conversion, Green Bay had eight to cover five, yet there was only a linebacker on Santonio Holmes (then with Pittsburgh), who made a 32-yard gain. If the Packers hold a late lead again and use the three-man rush again, they'll have only themselves to blame.
Watch the Pittsburgh offensive line on rushing plays. Often the Steelers' line uses an unorthodox "double-side" blocking technique in which blockers simply push whichever way the defensive front seven players are moving at the snap. In double-side blocking, many rushes are stuffed, while occasionally there's a gaping hole for a long run. Most offensive coaches don't like double-side blocking because the technique is so unpredictable. But chaos reigns when the Steelers have the ball, whether it's a rush or a pass.
When the Packers have the ball, the sideline looks like a subway station as players shuffle in and out. Surely the Steelers have spent their long two-week break practicing getting situation packages of defenders on and off the field quickly as the Packers substitute. Perhaps the Packers will go no-huddle, in order to force the Pittsburgh defense to play only with starters.
When everyone expects a high-scoring game (Pat Forde expected the BCS title game to end 49-45), your columnist expects low scoring (actual was 22-19). When everyone expects low scoring, TMQ predicts a high-scoring game. Considering the Steelers and Packers are both top defensive teams, everyone's forecasting a low-scoring game, which makes TMQ think we're in for a scoreboard-spinner. That, after all, is what happened the last time Green Bay and Pittsburgh met.
Do the Football Gods Watch "SportsCenter"?: Reader Derek Patterson of Philadelphia writes, "You say the football gods are angry at Bill Belichick for Spygate, and you cite as evidence the fact that the Patriots have not won a playoff game since that story broke. But shouldn't the football gods have known about the cheating before it became public? Are they omniscient, or do they get their info the same way we do, from SportsCenter?" Each offseason, I journey alone to the distant mountaintop -- OK, a distant parking lot -- to commune with the football gods. I'll ask. If they are all-seeing, they'll already know my question.
Unified Field Theory of Creep: Ronald Greenberg of New York City writes, "Lately I have been enjoying Sam Adams Winter Lager on my daily railway commute home to Long Island from Manhattan. As of January 24, with nearly two months left in winter, winter lager is no longer available at Penn Station for this season. Oh well -- I'm sure it will be there again right after Labor Day."
Zack Levine of Washington, D.C., writes, "Cakelove, the Washington-area cupcake chain, is advertising a cherry blossom cupcake under the rubric 'Spring has come to Washington.' Last week the city was buried under a snowstorm that closed schools and paralyzed traffic."
Rohit Venkatasubban of Los Angeles reports, "While driving near LAX last week, I noticed a billboard advertising NFL Kickoff Weekend 2011. The Super Bowl hasn't even been played yet, and the start of the next season is already being advertised! Is our football addiction that bad?"
More Proof of the Decline of Western Civilization: Rep. Dennis Kucinich of Ohio filed a lawsuit last week against the operator of a House of Representatives cafeteria, claiming he is owed $150,000 because a sandwich he bought contained "dangerous substances" -- namely, an olive pit. The lawsuit claims Kucinich suffered dental harm plus "pain, suffering and loss of enjoyment."
This sort of nonsense makes one want to weep, on several levels. The first is that a member of the House of Representatives is so lost in self-obsession he believes biting an olive pit ought to become a legal case. Minor things go wrong all the time; 99.9999 percent of Americans deal with minor problems without running to court. The next level of nonsense is that Rep. Kucinich believes he is due a $150,000 gift for the awful trauma of biting an olive pit. (Any dental harm has already been paid for by taxpayers, through the gold-plated health insurance that members of Congress receive.) Demanding a large sum over an olive pit is simply greed.
Plus it's absurd that media outlets emphasized the $150,000 number in Kucinich's absurd court filing. Damage awards are determined by the evidence and law, not the plaintiff's request. A plaintiff can ask for any number he pleases -- Kucinich could have asked for $150 billion. What the plaintiff asks for in cases of this nature usually means nothing. Reporters should know that, and ignore the headline-grabbing aspect of Rep. Kucinich's nonsense.
Stay in Your Seat: According to the White House transcript, President Barack Obama was interrupted by applause 79 times during last week's State of the Union address, including for such generic pronouncements as, "We need the fastest, most reliable ways to move people, goods, and information, from high-speed rail to high-speed Internet." The president received 45 standing ovations, including for such generic pronouncements as, "Let's fix what needs fixing and let's move forward."
Standing ovations for generic comments -- in 2010, Obama brought the crowd to its feet merely with the words "small business" -- have become part of political theater. Obama received 37 standing ovations during his February 2009 speech to Congress, and 46 standing ovations in his 2010 State of the Union talk. Members of Congress know that when the president speaks, standing to clap is a way to get television cameras to pan off the president toward them.
But there's a larger problem at work -- too many standing ovations at theatrical shows, awards ceremonies, all kinds of public events. The Oscars and Golden Globes stop so often for the audience to rise that the evenings are like aerobics classes for the Hollywood elite. Today's Broadway shows, no matter how bad, often end with standing ovations, while rare is the high school musical that does not conclude with the audience on its feet.
Standing ovations are supposed to acknowledge a remarkable insight or moving performance -- not merely that a politician spoke, or a curtain closed. Here, theater critic Terry Teachout argues that the rising frequency of standing ovations "devalues their significance." Once, performers dreamed of the day they would earn a standing ovation. Today, they expect standing O's for walking across stage. And though it's fun, as a high school kid, to see your parents standing to clap, realistically, rare is the high school musical or play that merits an ovation.
Why has the standing ovation proliferated? Your columnist thinks it's a form of self-flattery for the audience, a way of saying, "I picked a great show." If you pay $250 for a Broadway ticket for a musical version of "Hedda Gabler," and the show is wretched, you leave feeling like a fool. If you leap to your feet in a standing ovation, as if you've just attended a work of art, you don't feel so bad about that $250. When audiences stand to applaud, they are applauding themselves. Stay in your seat! Unless you've truly witnessed a moving performance, which does happen -- just not often.
The Cheat Sheet: David Kelley of Fort Smith, Ark., writes, "I can't figure out the stadium pictured in the TMQ Cheat Sheet. What stadium is that?" David, I'd like to say it is the unbuilt stadium where the Tuesday Morning Quarterback Fiasco Bowl Presented by TMQ someday will be played. But here's your answer from Bristol: "LP Field in Nashville, Tenn., on Nov. 1, 2009."
Tuesday Morning Quarterback Challenge: This year's Super Bowl halftime act is the Black Eyed Peas, whose musical oeuvre concerns such social issues as drinking, drugs, parties, cash, looks, superficial sex and rights acquisition. Perfect for the NFL!
The challenge is to compose a Black Eyed Peas song (one stanza and refrain, plus the title) using only the words and phrases below, plus common articles and conjunctions. Words you can use:
Body; boom; boom-boom; dance; dancing; dress; drink; drank; feeling; get; Goose; gotta; grab; here we come; here we go; high; hot; ladies; legs; money; melon ball; naked; night; now; off; party; pow; shake it; smoke; strip; toke; wanna; want; zoom.
The prize is a Super Bowl trinket mailed to you by TMQ from North Texas. Submit your entries to TMQ_ESPN@yahoo.com; you must include your name and hometown to be considered. This is a challenge, not a contest. We promise nothing, the rules are kept secret even from the judges, and the final decision will be completely arbitrary.
"Can I Put You on Hold? I Have 311,999,999 Other People on the Line Ordering Pizza": Our distant ancestors did not hunt wild pizza. Actual press release from last week: "Papa John's, the official pizza of the NFL and Super Bowl XLV, announced that it is offering a free large pizza to everyone in America if Super Bowl XLV goes into overtime." Everyone in America is approximately 312 million people.
Wacky Drink of the Week: Chris Forsberg of Portland, Ore., writes, "Your mention of smoked wines reminded me of a wacky cocktail available in my city. The snazzy Laurelhurst Market offers a cocktail called Smoke Signals, which is Tennessee whiskey, sherry, pecan and lemon served over smoked ice. The bartender smokes blocks of ice and collects the melt water to refreeze."
Reader Comments: Michael Shriro of Richardson, Texas, writes, "Flyovers aren't promotion for the NFL, they are promotion for the military. So, any cost benefit ratio must be calculated on the costs of the overflight versus the time the planes are shown on TV. Since commercial time costs more in the NFL playoffs and the BCS than in the regular season, the deeper into the playoffs the flyovers occur, the more the advertising value for the military."
I made fun of the Terrafugia flying car and also expressed apprehension about the airworthiness waivers it has received, and that the manufacturer has lobbied to allow this accident-looking-for-a-place-to-happen to be flown only with a sport pilot's license, not the more demanding private pilot's license. The sport pilot's license, I noted, requires only 20 hours in the air, much less than the 60 to 100 hours behind the wheel required for a driver's license. Chris Walker of Monroeville, Pa., a private pilot, writes, "Flight time minimums are much different than driving time minimums. You have to fly with a certified instructor until you show you are proficient enough to solo, after which you may make short training flights alone or with the instructor until you meet the requirements to take your checkride. The hours required are minimums, and rarely does one take and pass a checkride close to the minimums, which I bet is the opposite for driver's license minimums. The checkride is much harder than passing a driving test. I was more competent to fly an airplane when certificated than I was to drive a car after getting my license."
Reynaldo Jason Hernandez Jr. of San Antonio writes, "Steelers Shaun Suisham and Flozell Adams were Dallas Cowboys cut by Jerry Jones after the 2009 season. Now they return to appear in the Super Bowl at JerryLand. Surely the football gods chortle."
I made fun of a Maryland restaurant advertising "local bison," which seemed improbable. Mike Bauer of Stanford, Calif., writes, "Having lived most of my life in Hereford, Maryland, I can report there is a farm there that maintains a herd of bison. I've been to the farm, purchased some local bison burgers and cooked them on a grill in my backyard."
A Philadelphia reader with reason to withhold his name writes, "I worked for the Eagles when they played in the NFC Championship game at Arizona two years ago. About 50 team employees traveled to the game, and our bus from the hotel to the game that morning had -- you guessed it, a police escort! And not just any escort, six motorcycle cops alongside the bus, plus four police cars to shoot ahead and close off every highway onramp as we passed during our 30 minute journey. Mind you, this wasn't the team, player families or coaches: it was a bunch of sales, accounting and marketing folk.
"Cars were pulling up alongside to get a glance and see what the fuss was about, taking photos of us out of their windows as they drove, trying to get around the phalanx of motorcycles, etc, all of which made what should have been a simple journey more dangerous. To top it off, most of the staffers on the bus seemed to think all this attention and special treatment was great. I could barely look out the window I was so embarrassed."
Bob Brothen of Kenosha, Wis., reports, "WTMJ radio of Milwaukee is having a contest that offers listeners a chance to win transportation, lodging and tickets to the upcoming Super Bowl. One of the perks? A police escort from the hotel where the winner is staying to the stadium on game day." So -- everyman can enjoy what nobody should enjoy? Progress, I guess.
Next Week: That Super Bowl thing you might have heard about.
In addition to writing Tuesday Morning Quarterback for Page 2, Gregg Easterbrook is the author of the new book "Sonic Boom" and six other books. He is also a contributing editor for The New Republic, The Atlantic Monthly and The Washington Monthly. His website can be found here.