Commentary
The TMQ bad predictions review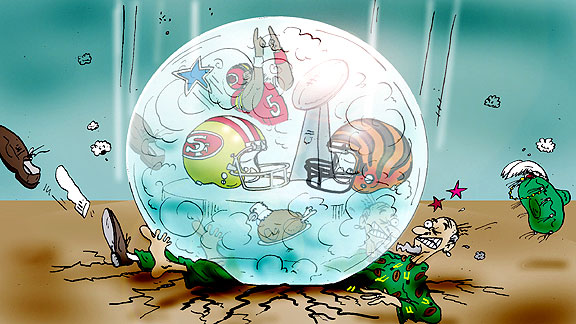 Kurt Snibbe/ESPN.com
Tuesday Morning Quarterback's annual Bad Predictions Review needs no introduction, so let's dive in. And if you are thinking, "Mention me, I predicted mega-underdog Murray State would upset Vanderbilt during March Madness" -- actual correct prediction from President Barack Obama -- remember, this is the annual bad predictions review.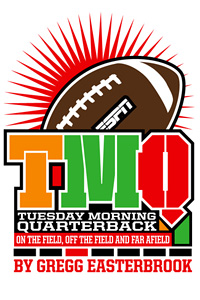 Offseason Predictions: "Off" is the operative word. "If we get Terrell Owens, I guarantee the Bengals will reach the Super Bowl" -- Chad Ochocinco in February. Cincinnati got Owens, and finished 4-12. "Write it down, the 49ers are going to the playoffs, I guarantee it" -- Don Banks of Sports Illustrated in February. The Niners finished 6-10. San Francisco "will annihilate the NFC West" -- Roger Craig in June. San Francisco finished third in the league's weakest division. Skip Bayless of ESPN said drafting Dez Bryant made Dallas "the favorite to win the Super Bowl." The Cowboys missed the playoffs.
"A case can be made that the Arizona Cardinals' future has never looked brighter," Jim Trotter of Sports Illustrated wrote in the offseason. Arizona finished 5-11. Cardinals tailback Chris Wells would be the season's "breakthrough" runner, Trotter wrote in a second offseason article. Wells rushed for 397 yards. The Cardinals will have a dominant running attack, Trotter predicted in another offseason article. Arizona finished last in rushing.
[+] Enlarge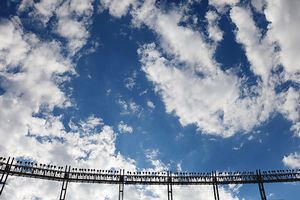 Doug Pensinger/Getty ImagesIt's 53 miles to the top. The San Diego Chargers went 3.6 miles in 2010.
In the offseason, Mike Sellers of the Redskins predicted "the sky's the limit" for the Skins' offense. Washington finished 18th on offense. Since the mesosphere stops at about 53 miles, a "sky's the limit" offense would need to gain 53 miles. The most productive NFL offense in 2010, San Diego's, gained 3.6 miles.
When the Seahawks traded in the offseason for Charlie Whitehurst, Mel Kiper said Whitehurst "could be a find"; Chris Sprow of ESPN Insider said Whitehurst could be a better pro than Sam Bradford; while Sports Illustrated's Banks declared Whitehurst "a steal for Seattle." Whitehurst finished the season with two touchdown passes and a 65.5 rating. For the Rams to draft Bradford, meanwhile, "would be a catastrophic mistake" according to Trent Dilfer of ESPN just before the 2010 draft. Bradford was the NFL Offensive Rookie of the Year.
TMQ CHEAT SHEET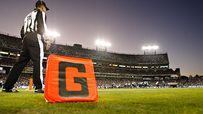 Gregg Easterbrook on …
Predictions at the Season's Start: Michael Wilbon, then of The Washington Post, predicted the Steelers would not make the playoffs, as did the New York Post. Gene Collier of the Pittsburgh Post-Gazette predicted the Steelers "look like maybe a 6-win team." Adam Schein of Fox Sports predicted Pittsburgh would miss the playoffs. The Steelers made the Super Bowl.
None of USA Today's eight preseason predictions had Pittsburgh reaching the Super Bowl. Three USA Today predictors forecast Mike Singletary as coach of the year, one forecast Wade Phillips as coach of the year; both were fired.
On ESPN, Tedy Bruschi predicted a Super Bowl of Cowboys over Bengals, while Trent Dilfer forecast Cowboys over Chargers -- none made the playoffs. Chris Mortensen also had the Bengals reaching the Super Bowl, while Tom Jackson predicted the Texans would. Twelve of the 24 Super Bowl entrants forecast by various ESPN on-air predictors failed to make the playoffs. Cris Carter predicted Dwayne Bowe would be the "breakout" player of the year. Perhaps he meant to say "shutout," as Bowe had no receptions in Kansas City's home playoff loss.
[+] Enlarge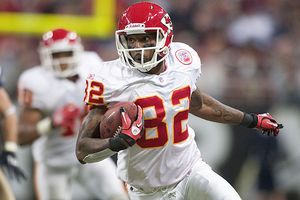 Jeff Curry/US PresswireDwayne Bowe -- breakout player or shutout player?
Jimmy Johnson of Fox and Boomer Esiason of CBS predicted the Cowboys in the Super Bowl, while Michael Irvin of NFL Network had the Chargers in the Super Bowl; neither made the playoffs. Bill Cowher of CBS declared he was "not sold" on the Jets, while Troy Aikman of Fox predicted the Jets would be the season's "most disappointing" team; the Jets made the AFC title game. Cowher further predicted Tim Tebow would never start in the NFL; he started as a rookie.
Mike Greenberg and Mike Golic of "Mike & Mike in the Morning" both had Pittsburgh missing the playoffs while Greenberg had San Francisco reaching the Super Bowl. The New York Times declared a Denver collapse "unlikely" -- the Broncos finished 4-12 -- and predicted the Chargers would win their division with ease. San Diego missed the playoffs. The Times further predicted Dallas, Jersey/A, San Francisco and Minnesota in the NFC postseason field. None made the playoffs.
The league's own website ran seven sets of season predictions. None had the Steelers in the Super Bowl, and only two of seven had the Steelers in the playoffs. All seven had the Chargers, Cowboys and Forty-Niners winning their divisions; none made the playoffs.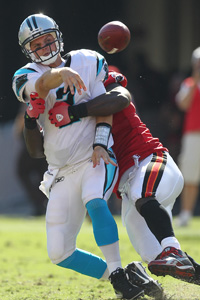 AP Photo/Margaret BowlesThis year's Carolina Panthers couldn't beat the Dillon Panthers -- yet were predicted for the playoffs.
At Sports Illustrated, Banks had Tom Cable as coach of the year; he was fired. Peter King had John Fox as coach of the year; he was fired. King predicted the Chargers, Cowboys and Forty-Niners would make the postseason; none did. He predicted the Bears would miss the playoffs; they hosted the conference title game. King predicted "Carson Palmer returns with a vengeance" -- yes, but the vengeance was over Cincinnati fans -- and "Alex Smith starts 16 games." Smith was benched twice. King predicted Tampa would have the league's worst record; the Bucs finished 10-6. Best King prediction: "Carolina's my surprise team of the year and will play in January." Carolina had the league's worst record.
The Bleacher Report said five teams were "dead locks" to win their divisions. Three -- the Chargers, Cowboys and Niners -- missed the playoffs. Pro Football Weekly ran six sets of season predictions, three of which had the Steelers missing the playoffs.
Then there was the incredible ESPN.com double meta forecast. Here and here, ESPN.com offered an astonishing 44 dueling NFL season forecasts. Only one had the Steelers winning the AFC, while the Texans, Chargers, Cowboys and Forty-Niners, all of whom missed the playoffs, were frequently mentioned as Super Bowl entrants. Stephania Bell forecast a Super Bowl of San Francisco over San Diego. Neither reached the postseason.
White House Predicts Loaves and Fishes for Everyone in Fiscal Year 2038: In early fall 2010, when incumbents were standing for re-election, the Congressional Budget Office predicted the FY2011 federal deficit would be $1.1 trillion, bad enough. On Jan. 26, 2011, the CBO said the real deficit would be $1.5 trillion -- the $400 billion increase alone exceeding the worst U.S. total deficit before 2003. What happened on Jan. 25, 2011? President Barack Obama, addressing Congress, called for fiscal restraint.
In January 2000, the Congressional Budget Office projected a federal surplus of $4.3 trillion for the decade ending in 2010. Actual was a deficit of about $6 trillion. Hey, they were off by only $10 trillion! In 2009, the CBO said Social Security outlays would not exceed revenue until 2017 at the earliest. Instead, this has already happened.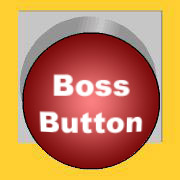 Goofy Wall Street Journal Predictions: The same financial newspaper that in 2009 called a sudden plunge in the stock market "extreme and highly unexpected" -- this has happened three times in the past 21 years! -- has gotten into sports predictions in a major way. Citing "an extensive database of statistics," The Wall Street Journal predicted Ohio State would meet Oklahoma for the BCS title, while the SEC run in title games was "probably over." Auburn, of the SEC, defeated Oregon for the BCS title.
The Wall Street Journal ran an elaborate full-page World Cup prediction grid that had Argentina, Brazil, England and Spain reaching the semifinals. Germany, the Netherlands, Spain and Uruguay did. The Journal predicted Olympic medal finishes by nation. Every prediction was wrong. The Journal foresaw Canada winning 37 medals. When the games were half complete and Canada held nine medals, the paper wrote, "the prognosticators haven't handicapped Canada well so far," not noting The Wall Street Journal itself was the guilty party.
The Journal predicts sports results with fractional scores, such as Mavs over Thunder by 2.7 points or Devils 3.3, Penguins 2.8. The paper says such predictions are "based on the average of 10,000 game simulations." It doesn't matter if there were 10 billion simulations, an average of estimates cannot be precise, let alone generate more accuracy than is possible in the actual result.
In the week before the Super Bowl, The Wall Street Journal said Pittsburgh would win, citing "a statistical model that estimates how teams perform in nearly every possible play." Except, apparently, plays that occur on the field.
[+] Enlarge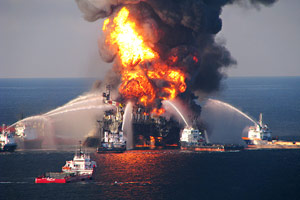 AP Photo/US Coast GuardDeep water drilling perfectly safe, government predicts.
Zeppelins Safe, German Government Declares: "Oil rigs today generally don't cause spills" -- President Obama, three weeks before the Deepwater Horizon explosion. It is "unlikely that an accidental surface or subsurface oil spill would occur from the proposed activities ... no significant adverse impacts are expected." The plan for the Deepwater Horizon well, as filed with the federal Minerals Management Service. Let's hope explosions are not expected!
After the spill, The Washington Post quoted an analyst named Matt Simmons saying, "We're going to have to evacuate the gulf states." Here, Aaron Pressman of Reuters shows investment-bank insiders predicted the Gulf spill would cause BP stock to rise.
Clang! Clang! Clang! On the eve of the 2009-2010 NCAA men's basketball season, ESPN analyst Joe Lunardi predicted Michigan and Texas would be tournament first seeds. Neither made the tournament. The Associated Press preseason top 25 included Connecticut, Dayton, Michigan, North Carolina and Texas. All failed to make the tournament -- that is, failed to finish in the top 65. Cornell, Baylor, Northern Iowa, Xavier and Saint Mary's of California, all of which reached the Sweet 16, were not in the AP preseason top 25. After the first weekend of the men's tournament, all 4.8 million ESPN bracket-contest entries were wrong.
On the eve of the 2010 NBA playoffs, John Hollinger of ESPN predicted the entire postseason, leading up to an NBA Finals of Cleveland over Phoenix. Hollinger expected the Lakers to be bounced in the second round because "L.A. isn't exactly roaring into the playoffs ... more depressing is the state of Kobe Bryant's game." The Lakers won the championship, with Bryant the Finals MVP.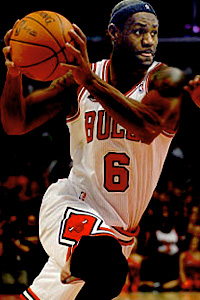 Kurt Snibbe/ESPN.comLeBron James signs with Bulls, experts predict.
LeBron James Signs With Bulls A week before "The Decision," of ESPN.com's eight NBA Insiders, six predicted LeBron James would sign with Chicago, and none thought he'd take his talents to South Beach. Only one thought Chris Bosh would sign with Miami. None predicted Amare Stoudemire would sign with the Knicks. None predicted Rudy Gay would remain with Memphis. Only one thought Carlos Boozer would sign with the Bulls.
Bulls Record Safe: When James signed with Miami, former NBA coach Jeff van Gundy predicted the Heat would break the Bulls' NBA regular-season record of 72 wins. To record more than 72 wins would mean a maximum of nine defeats. On Jan. 13, the Heat took their 10th loss -- Van Gundy's prediction about what would happen during the course of the NBA season was invalidated when the season was less than half over. He also predicted, "The Heat will never lose two games in a row." Miami lost three in a row in November and four in a row in January.
Favre, Don't You Dare Put Us Through This Again: Suppose when asked in 1884 if he would run for president, Gen. William Tecumseh Sherman had announced, "My people are in the initial phases of determining the timetable for deciding when I will know my plans. I need to see Dr. Andrews to have my larynx scoped, to make sure I can deliver speeches. I will work out with the debate club at my old one-room schoolhouse. I just sent an exclusive Western Union telegram to Ed Werder saying I definitely probably may make a decision. When Rachel Nichols gets here on horseback, I will give her an exclusive interview saying I probably definitely might know something. I'm giving interviews to the New York World and Mark Twain too. For the moment I'm happy just plowing the north 40. At my daily presser, I'll have an announcement about when I will have additional announcements. But I already know that I might know what I already may know. Furthermore ..."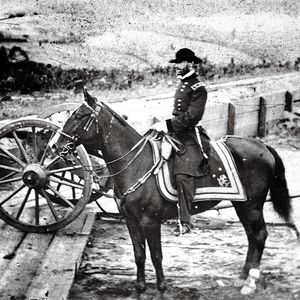 AP Photo"Maybe I'll run for president ... maybe I'll come back with the Vikings ..."
On Jan. 24, 2010, Favre told Pam Oliver of Fox that he "already knew" what he would do the next season, but refused to be specific. And the third most tedious story in sports history -- after the previous two years of Favre retirement stories -- was on.
In February, Werder reported Favre was "highly unlikely" to play again. In March, Favre told Jay Leno, "I have not made up my mind yet." "SportsCenter" spent a full five minutes trying to parse what that meant. It meant nothing! In April, Werder said, "Previously Favre was sure to return, but now he is seriously considering retirement."
On May 3, Peter King of Sports Illustrated quoted Favre as "100 percent positive" he would never play again. King added, "I'm finished predicting what he'll do." On May 24, King predicted, saying he knew from watching Favre's face that the quarterback would return for another season.
In July, Favre talked on camera for 3:54 and said nothing. He could be a United States senator! Later in July, Favre said, "I can't make people understand what I'm going through." That's because we don't want to understand.
On Aug. 3, Judd Zulgad of the Minneapolis Star-Tribune tweeted that Favre had retired. The same day Adam Schefter said on "SportsCenter," "I can absolutely confirm Favre does not intend to return." Intend! On Fox, Jay Glazer, "one of the NFL's top insiders," said Favre had retired, according to "sources." He didn't say reliable sources. That evening, NFL Network said Favre would never play again, citing "a source." Later in the broadcast, viewers learned the source was Zulgad.
Midway through the 2010 season, Favre told NFL Network he was "considering" whether to play in 2011. Aaaaiiiiyyyeeee.
Retroactive Bad Predictions: Drafting Darren McFadden "would be the worst decision a team can make" -- Mike Celizic, MSNBC Sports, just before the 2008 draft. McFadden "will be the colossal bust of this draft" -- Brian Baldinger of Fox Sports, just after the 2008 draft. McFadden had 1,664 yards from scrimmage in 2010. When New England traded in 2009 for Oakland's 2011 first choice, T.J. Simers of the Los Angeles Times predicted the pick "obviously will be the first choice of the 2011 draft." The selection is the 17th choice.
On April 30, 2009, Todd McShay of ESPN offered a prediction of the first round of the 2010 draft. The top of the way-in-advance mock draft was quite similar to what would happen. But McShay predicted Adam Ulatoski of Texas, Ciron Black of LSU, Sergio Render of Virginia Tech and DeMarcus Granger of Oklahoma would be first-round selections. Not only did none of them go in the first round -- none of them was drafted at all.
Don't Worry Coach, Your Job Is Safe: On Oct. 13, Jerry Jones said he did not "intend" to fire Wade Philips. On Oct. 19, Adam Schefter said there was "no chance" Phillips would be fired midseason. On Oct. 18, Jones said he "won't be making any coaching changes." On Nov. 8, Jones fired Philips.
On Nov. 29, Denver owner Pat Bowlen was asked if coach Josh McDaniels would be back in 2011 and answered "yes." One week later, Bowlen fired McDaniels.
On Sept. 26, Mike Singletary said Jimmy Raye would be his offensive coordinator for the rest of the season. The next day, Singletary fired Raye. When the Forty-Niners were 0-5, owner and president Jed York said, "We're going to win the division." San Francisco finished 6-10, and Singletary was fired. "I truly believe this is a team of destiny," linebacker Takeo Spikes said of the Forty-Niners early in the season. Perhaps they were -- but losing was their destiny.
"There is no chance Jeff Fisher is in trouble now or at the end of the season" -- Peter King on NBC, late November. Fisher parted ways with the Titans after the season.
Don't Worry Players, Your Jobs Are Safe Too: Panthers general manager Marty Hurney on Dec. 25, 2009: "We've made it clear we have confidence in Jake [Delhomme]" to be the Carolina starter in 2010. On March 4, 2010, Delhomme was cut.
Bad College Football Predictions: Sports Illustrated predicted Alabama would meet Ohio State for the BCS title, while Auburn would finish unranked at 8-4. Auburn won the BCS. The Sports Illustrated preseason preview of Auburn players did not mention Cam Newton, who won the Heisman.
The New York Times predicted a BCS title tilt of Ohio State versus Boise State, with Auburn not reaching a BCS bowl. ESPN.com ran 12 dueling college season predictions. None of the 12 had either Oregon or Auburn in the title game.
[+] Enlarge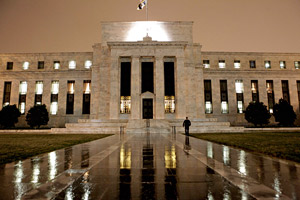 AP Photo/J. Scott ApplewhiteDon't worry, the people who run this are "not incredibly incompetent."
Trust Us, We're Experts: TMQ does not find it reassuring that in April 2010, Treasury Secretary Tim Geithner said there was no chance Treasury bills will lose their AAA rating. TMQ does not find it reassuring that in November 2010, Princeton economist Alan Blinder said inflation will not become bad unless the Fed is "incredibly incompetent, which it is not."
Perhaps above the columned entrance to the Fed headquarters in Washington could be engraved the legend: WELCOME TO THE FEDERAL RESERVE. WE ARE NOT INCREDIBLY INCOMPETENT. Here, the Board of Governors of the Federal Reserve advises, "check your Yellow Pages" if you want to buy gold.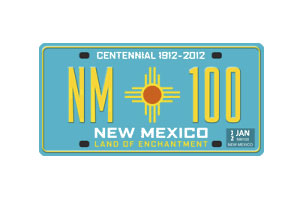 State of New Mexico Celebrate the centennial before it happens.
Unified Field Theory of Creep: Aaron Kavanagh of Quartz Hill, Calif., writes, "I just saw a New Mexico license plate celebrating the state's centennial. New Mexico became a state in 1912, the centennial is 2012." Aaron, it gets worse: The 2012 plate has been on sale since 2009.
Rick Moller of Houston notes the movie "Fast Five" is being promoted as "coming this summer." Opening date is April 29.
Only on Television Are Guns Harmless: The goofy action series "Human Target" just had its season, and likely series, finale. The show was fun, if wildly improbable, and bounced around the Fox schedule like a basketball. "Human Target" kept changing times and nights. Sometimes, there would be two episodes back-to-back, sometimes a month without any episode. No show can develop an audience under those conditions. What TMQ doesn't understand is that network executives know constant schedule changes doom a series. Why go to all the trouble and expense of creating a show, then doom your own product?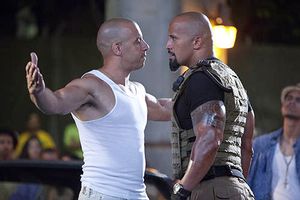 Universal Pictures Fast Five -- this "summer movie" opens right after Easter.
At any rate, let's complain about "Human Target" while we still can. In a recent episode, two good-guy characters were shot in the chest at close range -- and minutes later were completely fine. TMQ complains that in action shows and movies, a bullet flying anywhere near a bad guy causes instantaneous death, while good guys get shot and it doesn't even disrupt their macho banter. This case went beyond the pale -- not only were the good guys shot without being harmed, they were shot in the left chest, where the heart is.
The good characters were being chased by the Russian mob. The hero, a super-marksman, was said to deliberately shoot them in the left chest so the mobsters would assume they died, but to aim the bullet "exactly one inch wide of the heart," where there are no vital organs and where, to boot, the bullet would "pass cleanly through their bodies without causing harm."
Well. The scriptwriters were not the first to employ this nonsense. The great novel "One Hundred Years of Solitude" contains a scene in which the protagonist plans to commit suicide by firing a gun into his heart, aiming at a dye mark placed there by his physician. The doctor, who wants the suicide to fail, made the mark an inch wide of the heart, where the bullet will miss all vital organs. Nonsense: The heart is surrounded by vital plumbing. At least Gabriel Garcia Marquez's novel was "magic realism" -- avowedly reliant on scenes that could not happen -- and at least the author had the protagonist require months to recover. He wasn't walking around wisecracking five minutes later, like the characters on "Human Target."
[+] Enlarge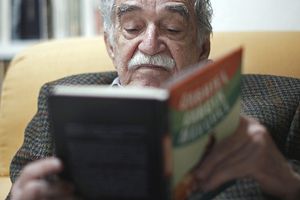 AP Photo/Miguel TovarNobel Prize winner Gabriel Garcia Marquez moonlights writing scripts for "Human Target."
Of course, Hollywood specializes in the preposterous. But as TMQ notes, depicting good characters as being shot without consequences -- unharmed and yukking it up -- creates an illusion about the horrors of real violence.
Reader Glade Roper of Sacramento, Calif., a physician at UC Davis Medical Center, writes, "The number of people who die from gunshot wounds is staggering. What concerns me nearly as much is the number who are permanently disabled. The Centers for Disease Control estimate that 52,447 deliberate and 23,237 accidental non-fatal gunshot injuries took place in 2010. I am really sick of seeing teen males and young men come into the ER paralyzed or maimed by handguns. They don't amazingly recover like on television. Many of their injuries cannot be treated. Those paralyzed or maimed by guns often become wards of the state, increasing our taxes. Common sense gun control measures -- like preventing the retail sale of combat magazines -- would be a step in the right direction. So would realistic network depictions of the awful consequences of pointing a gun at a human being and pulling the trigger."
I Knew All Along, I Just Forgot to Say So: Before the Jets-Patriots divisional-round game, Tom Jackson of ESPN predicted New England would win 30-10. After New England lost, Jackson cryptically declared that he knew the Jets would win, but had picked New England to give "psychological motivation" to Jersey/B. Before the AFC championship, Bill Cowher said on WFAN radio that the Jets would win, then said on CBS television that the Steelers would win. In mid-December, Rodney Harrison of NBC said the Eagles would win the Super Bowl. Two weeks later when the Eagles hosted their first playoff game, Harrison predicted they would lose.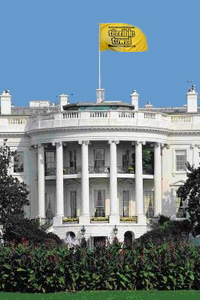 Kurt Snibbe for ESPN.comThe American flag flying above the White House. (Please see corrections box.)
New York Times Corrections on Fast Forward: All news organizations, including ESPN, make mistakes, and most, including ESPN, correct their mistakes. According to its corrections pages, during the past six months, the world's most important newspaper: mistook the United Nations for the United States; "misidentified" the United States as Iran; could not tell the difference between Jets owner Woody Johnson and Jets tackle Damien Woody ("Boss, get your ankles taped -- you're starting"); said a chichi Manhattan condo was "1,100 square feet over five stories" (those are the dimensions of an elevator shaft); "referred incorrectly to the type of underwear shown to the crowd by Giants first baseman Aubrey Huff"; correctly reported Vice President Biden called someone "the most egotistical bastard I ever met" but neglected to add that Biden also endorsed the man for a high federal position (perhaps the headline should have read, "Egotistical Bastards Seen Ideal for Government Jobs"); ran an article about citation errors that contained a major citation error; "misstated the reason" a prototype Army robot "pointed a weapon inappropriately"; made a significant statistical error in the course of an article complaining about other people's educational achievements; confused "greater than" and "less than" in an article complaining about scores on high school math tests; said tax breaks for special-interest groups cost the country $1.1 billion a year, when $1.1 trillion is correct (reporter responsible, would you like to be in charge of Republican Party fundraising?); "misspelled the name of a fictional town" (come on Times, let's be accurate about things that do not exist); could not tell the difference between deep-water and shallow-water oil drilling in a photo caption (editor responsible, would you like to be CEO of BP?); "described incorrectly the Heisenberg uncertainty principle" (maybe trying to state the principle altered its meaning); and "misidentified the object that President Obama was holding ... it was a Terrible Towel, not an American flag."
Pats, Vikes and Titans 5-11 in Games in Which Randy Moss Played for Them: On Nov. 11, when the Titans acquired Randy Moss, Tennessee was 5-3 and leading its division. Head coach Jeff Fisher said there was "no risk whatsoever" in bringing in Moss. The Titans went on a 1-7 losing streak, and Fisher is no longer the coach.
Disclaimers of the Week: Energy-efficient new windows were installed at the Official House of TMQ. The screens came with a tiny sticker warning, "Screens are not intended to provide for the retention of objects or persons from the interior." That weird wording means, "Screens won't keep you from falling out the window." If the manufacturer's concern was that there are people so dense they don't know screens can't keep you from falling out the window, then the warning should have been in plain English. To top it off, the disclaimer was a tiny sticker in extremely small type, all but impossible to read.
Tessa Hall of Chicago writes, "While doing my laundry I noticed this disclaimer on the side of my Borax box: 'Not for drug use.'" Marc Burgess of Arlington, Va., reports, "I recently purchased Motorola S-10HD headphones, which are marketed as sweat-proof exercise gear. The back of the box says 'Sweat it Out Optimized for an active lifestyle, S10-HD uses advanced materials in a lightweight, sweat-proof design.' Inside the instruction book is a section that says: 'Warning: Keep away from liquid or moisture, including sweat.'"
Beware "Best" Bets: The Boston Globe sports staff went 41-38-1 on "best" bet predictions this season -- meaning when Globe football writers were certain they were right, they were wrong 48 percent of the time. Pro Football Weekly had a rare positive "best bets" finish at 37-27-4. Over the past five seasons, the PFW "best bets" feature is 166-166-5, meaning when Pro Football Weekly pundits are certain they are right, their advice is the same as flipping a coin. Nevertheless, PFW asks readers to pay $89.95 a year for a Handicappers' Inner Circle feature. Just flip a coin!
Mike Greenberg and Mike Golic combined to go 30-37-5 on their "stone cold lead pipe locks," meaning when Mike and Mike were certain they were right, they were usually wrong.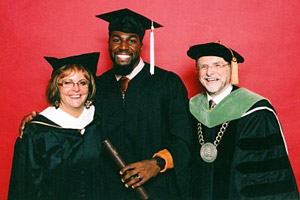 Western Michigan University Greg Jennings was being honest when he listed a high school -- and now can be honest when he lists his college.
Three Cheers for Greg Jennings: Last week I objected to NFL players being listed in media guides, and discussed by announcers, by college as if they were all college graduates -- when only about 50 percent of NFL players have walked to "Pomp and Circumstance." I proposed that NFL players be listed in media guides by the highest school from which they graduated, meaning if a player graduated from Hometown High, then attended Enormous State University and left without completing his degree, he would be listed in media guides, and discussed by sportscasters, as a product of Hometown High. This, I supposed, would embarrass players who haven't graduated while conferring distinction on those who have.
Reader Osman Ahmed of Chicago proposed to solve this problem by requiring NFL players to list their degree type, that is, Myron Rolle of the Titans could choose between "Florida State, BS" or "Oxford University, MS." Since about half of NFL players did not graduate from college, if one player's bio said "University of Tennessee, BA" and the other's just said "University of Tennessee," that would reveal who graduated and who merely attended.
Also I noted that on NBC's "Sunday Night Football," players introduce themselves by school, and about 10 percent cite their high schools. Of these players, I asked, are they "shouting out their home towns -- or being honest?" Reader Scott Berg of Green Bay, Wis., points out this report that Greg Jennings of the Packers has been introducing himself as from Kalamazoo High because he attended Western Michigan but did not graduate. He's been honest with viewers. Late last fall Jennings finally completed his credit hours -- busting his butt to get an A in algebra -- and now has recorded a new NBC intro in which he says, "Greg Jennings, Western Michigan." Congratulations: for being honest, for getting the degree, and for setting a positive example.
Now let's see the rest of the league step up and do what Jennings did. Remember -- an athlete never says, "I am not capable of that."
[+] Enlarge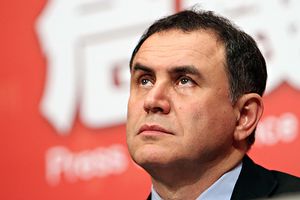 AP Photo/Chiang Ying-yingRoubini always predicts bad news, and occasionally is right.
Night to Follow Day, Roubini Predicts Economist Nouriel Roubini of New York University has become a celebrity, and a darling of the Davos set, for predicting, in 2005, that the housing market had become a bubble based on liars' loans. Obviously he was right. Around the same time, Roubini also predicted China would stop buying Treasury bills and runaway inflation would begin. In both cases, the opposite happened. Roubini's predictions are always negative. If you endlessly make negative predictions, occasionally you'll be correct if only by chance. This hardly makes one a seer.
What about more recent predictions? In August 2010, Roubini declared a 40 percent risk the United States was slipping back into recession. Instead fourth quarter GDP growth was a healthy 3.2 percent. In September 2010 he predicted, "Third quarter GDP growth very likely to be below 1 percent and likely to be closer to 0 percent." In reality, third quarter growth was 2.5 percent.
In 2009, The Atlantic, The Washington Monthly, the Times of London and federal judge Richard Posner all said the United States had entered a second depression. Pretty much to the day they said this, economic expansion resumed.
Midseason Predictions: With around half the season in the books, Tony Dungy of NBC predicted, "Seattle could be the best team in the NFL." The Seahawks finished 8-10. Jim Trotter of Sports Illustrated predicted Lovie Smith would be fired; the Bears made the NFC title contest. Kerry Byrne of Sports Illustrated said the Giants would reach the Super Bowl; they did not make the playoffs. Tom Jackson of ESPN predicted the Browns would make the playoffs; they finished 5-11. Judy Battista of The New York Times predicted: "One thing is certain, Mike Shanahan will have a tough time benching Donovan McNabb again." McNabb was benched again.
[+] Enlarge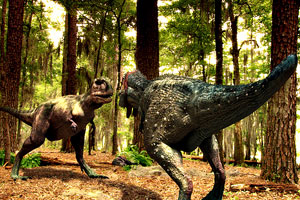 History Channel The Raptors played the Rexes in the Super Bowl of 251 million years ago.
Was There Football 251 Million Years Ago? The J.J. Abrams sci-fi series "Fringe" is carrying the torch of his shows "Lost" and "Alias." Just like in those series, whenever the plot tank is running low, strange ancient artifacts pop up. On "Fringe," the heroes just learned there was an advanced human civilization on Earth far in the past, but it disappeared 251 million years ago, during the Permian extinction. The past civilization built a device designed to destroy the entire universe -- it's not explained why this was viewed as useful -- then before falling extinct, disassembled the device and buried the pieces around the world. In the show, FBI agents discover a map of the locations of the pieces, dig them up and hand them over to a sinister corporation for reassembly. It's not explained why this, either, is viewed as useful.
But if the pieces were buried 251 million years ago, they would not now be in the same locations, rendering the map worthless. That far back in history, all the world's land mass was formed into the single continent Pangaea. Tectonic forces that separated Pangaea would have scrambled the locations where the pieces of the ancient machine were buried -- and likely would have ripped up the pieces, leaving scrap metal, if any trace.
Where did the FBI agents get the map? From a mysterious rare book called "The First People," which describes the civilization that ended 251 million years ago. How the book survived all that time is never explained. But conveniently, they find a copy in English!
Trust Us, We're Experts: The day before the 2010 election, The Washington Post ran multiple expert predictions. Ken Rudin, political editor of NPR, predicted Republicans would end up with 219 seats in the House; correct was 242. Mega-pundit Arianna Huffington predicted Ohio governor Ted Strickland would be re-elected while Colorado senator Michael Bennet would be defeated; Strickland lost and Bennet won. Candy Crowley of CNN predicted Harry Reid would draw "46.2 percent" of the Nevada senatorial vote; correct was 50 percent. Rudin also predicted that Ike Skelton and John Spratt, incumbent House Democrats in closely watched races, "would survive." Both were defeated, though did survive.
Short-Term Stock Trading Is No Different From Gambling: The CNBC show "Mad Money" is devoted to barraging viewers with financial advice -- especially, to make constant short-term trades of individual stocks, a formula for losing your shirt. The economist Peter Bernstein, who died in 2009, showed that only one-third of short-term stock trades worked out better than simply buying and holding a mutual fund. Yet on "Mad Money," host Jim Cramer hysterically urges viewers to gamble their money on short-term trading. "Buy and hold is dead," Cramer said last summer. "People who actively manage their money stand a much better chance of building sustainable wealth." This is extremely unlikely to be true -- but a good pitch for Cramer's show, and generates "churn" commissions for Wall Street brokers. Cramer even backs day trading, which for most people is financial suicide, but which is a fabulous source of brokers' commissions. Here, Jon Stewart skewers Cramer for promoting himself as an economic genius while having no clue the 2008 financial meltdown was coming.
If you took Cramer's advice in 2010, what happened? Some of his calls were correct. He said to buy Chevron at $75; the stock finished the year at $91. He advised buying Accenture at $37; the stock finished the year at $48. But bear in mind, 2010 was a bull year -- the Standard & Poor's rose 12 percent. A rising market lifts most boats; the majority of stocks gained value in 2010, meaning the investor who simply bought and held a mutual fund did well with no risk of a bad mistake on a particular stock.
In late March, Cramer said to buy BP at $57, adding, "it's a great time to buy offshore oil firms." Something or other happened a couple weeks later in the Gulf of Mexico; BP finished the year at $44. In mid April, Cramer said to buy Goldman Sachs at $186 because Washington was about to provide "a huge victory for Goldman Sachs -- the press won't write that, I know better." Two days later, the SEC charged Goldman Sachs with fraud. The company's stock plummeted to $145, ending the year at $168.
In June, with the Gulf spill unresolved, Cramer said, "stay away from BP," then $31. Actually this was the time to buy, since BP rebounded to $44. In October, with gold at $1,340, Cramer urged viewers to buy, predicting the metal would hit $2,000 by 2012. I hope you sold gold when Cramer said to buy.
Game-by-Game Predictions: TMQ's off-price generic prediction, Home Team Wins, went 157-110, using the home team of record for the Super Bowl, the London contest and the Vikings-Giants snowstorm game played in Detroit. Of pundits who picked game by game, Tom Pedulla of USA Today and Todd Wright of The Sporting News were right only 155 times, worse than simply always picking the home team. Adam Schefter of ESPN was right a woeful 147 times -- Adam, next year just pick the home team!
As for exact final scores, TMQ does not fathom why people attempt to predict them -- this is a total waste of everyone's time. This season 23-20 was the most common NFL outcome, occurring on 13 occasions. If you'd simply endlessly picked Home Team 23, Visitors 20, you would have been right now and then -- more than can be said by any full-time professional NFL commentator.
A decade ago, TMQ did an incredibly scientifically advanced calculation of the odds of predicting an NFL final score, if working within the band of probable score outcomes. I concluded there was roughly a 1-in-500 chance of an exact final score prediction being correct. The Scripps-Howard celebrity Super Bowl ring-up noted below has tested this notion, and so far has produced 2-for-1,941 correct. Back when the Multicolored Lady predicted NFL final scores, TMQ had a running item called New York Times Final-Score Score; the paper went 3-for-1,085. Add these test cases together and you get 5-for-3,026 correct, amazing closely to the 1-in-500 that TMQ predicted. Thus I predicted other people's ability to predict! The fact that only five of 3,026 exact final score forecasts were correct shows the futility of forecasting final scores.
Yet touts and news organizations not only continue predicting exact final scores, they continuing predicting improbable outcomes. For the divisional round, here were the Wall Street Journal score predictions: Steelers 22-18, Packers 26-25, Bears 25-15 and Patriots 29-19. All are pairs of improbable scores! Pairs involving 27, 24, 23, 20, 17, 14, 13 and 10 occur far more often than scores such as 22-18.
Over the years, TMQ has tested various readers' predict-o-matic proposals. This year I tested an idea by Tom Davis of Las Vegas, who wrote over the summer: "You noted in a column, 'Studies show the prediction most likely to be correct is simply forecasting that existing trends will continue.' Why not apply this to the NFL? If a team won the previous week, predict them to win the following week; if they lost, predict them to lose again. If you have two teams who won last week or two teams who lost last week playing each other, choose the home team."
Thus the Davis Postulate: Existing Trends Continue; If Trends Same, Home Team Wins. This predictor went 167-99, not fabulous, but a better record than posted by many "experts." Plus by using the Davis Postulate, you don't need to waste any valuable time thinking, all choices are dictated by the formula. The Davis Postulate started the season weak but grew more accurate, calling at least 12 of 16 correctly from Week 11 on. Late in the season, as the wheat is being separated from the chaff, this predictor shines. Drawback: After the wild-card round this predictor endlessly picks the home team, and it cannot forecast the Super Bowl.
"And the Bronze Medal for Prediction Goes to ... " Five years ago, Daniel Johnson, an econ professor at TMQ's beloved alma mater, Colorado College, employed an incredibly scientifically advanced formula using per capita income, population, "past performance and political systems" to forecast the medals outcome at the Turin Olympics. Johnson's predicted medals finish was Germany, Russia, Norway, United States; the actual was Germany, United States, Canada, Austria. Undeterred, Johnson employed his formula for the Beijing Games, predicting a medals standing of United States, Russia, China, Germany. The actual was China, United States, Russia, Great Britain.
Press on regardless! Johnson was back at it for the Vancouver Games, predicting a medals finish of Canada, United States, Norway, Austria and Sweden. Actual was United States, Germany, Canada, Norway and Austria. Despite repeated whiffs, Colorado College continues to say the forecasts are "remarkably accurate, as much as 95 percent."
Johnson doesn't assert that 95 percent of his predictions are correct; he asserts a correlation of .84 to .95.-- a college should know the difference! Since correlation is dependent on the analyst's definition of variables, there's room for hocus-pocus. Johnson's prediction for the United States at Vancouver was 26 medals; the actual was 33 medals. But if your equation is predictor-friendly, you can claim "0.93 correlation" or some such even as the prediction sails wide of the mark.
Helmets That Fit One of TMQ's themes this season has been the need for all levels of football to mandate that only advanced helmets -- which reduce concussion risk, though definitely do not eliminate it -- be worn. See last week's column for details. But what if your high school or youth program can't afford the $200 models TMQ advocates? Be sure players always have their mouth guards in their mouths. (It's illegal procedure not to have a mouth guard, but NFL officials never call this -- if they did, a good example would be set.) Use at least Type II (boil and bite) and better, Type III (individual impression) mouth guards. Proper mouth guards reduce concussion risk.
Reader Chad Harris of Saratoga Springs, N.Y., notes helmet fit is a factor, too. A football helmet should fit snugly. Too many players wear loose helmets, which increase concussion risk. Harris writes, "I coach for a Pop Warner organization. I firmly believe that youth football is a great confidence builder for kids. However, it's not worth it if the kids are damaging themselves and others. My players use advanced new helmets. While an advanced helmet helps, a proper fit with the helmet is extremely important, perhaps moreso than the specific helmet choice. I see many players whose helmets are way too loose. One lesson we learned during fitting helmets this past season it that it's good to have different styles and brands on hand, because kids have different sized and shaped heads. For example, kids with a longer head front to back seemed to fit in the Schutt DNA helmet better than in Riddell's Revo or Speed. The Revo and Speed helmets seem to fit better on kids with rounder heads. Making sure helmets fit tightly, with proper inflation of the inner bladders, is an important safety step that even college and NFL teams don't pay enough attention to."
Players like loose-fitting helmets -- they are more comfortable, and pop off the head easily on the sidelines. But tight fit means safety. You should have to pull outward on the flaps to get a football helmet off. Close supervision of helmet fitting is a no-cost step to reduce concussion risk.
[+] Enlarge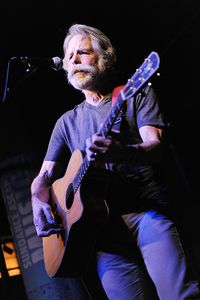 Fred Hayes/Getty Images"When life looks like easy street/ there are Super Bowl predictions at your door."
Super Bowl Predictions: Since the Packers were a common preseason choice, final predictions weren't as amusing as in most years. ESPN offered no fewer than 50 exact final score predictions and all were wrong, though several had the Packers recording 31. The "Madden" game, which boasts of predictive power, was wrong. Gil Brandt of NFL.com for some reason predicted the Super Bowl would go to overtime, maybe because it was the last chance this season to see the still-untested new playoff overtime format.
Scripps Howard News Service once again staged its incredible Super Bowl celebrity ring-up, the 22nd year Scripps Howard has called the A-list, and sometimes B-list, for final score predictions. Bob Weir of the Grateful Dead missed by a point, foreseeing Green Bay 31-24. Teresa Scanlan, Miss America, and Rima Fakih, Miss U.S.A., both were awfully close -- closer than politicians, actors and other celebs. In recent years, Playboy models Crystal Harris, Kendra Wilkinson and Andrea Lowell have offered better predictions to Scripps Howard than Hollywood names and washed-up jocks. This causes TMQ to remind once more -- if scantily attired mega-babes are better than predicting football outcomes than former NFL players and coaches, perhaps it's time for ESPN to re-examine the business model.
[+] Enlarge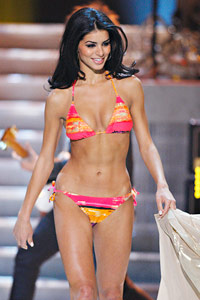 AP Photo/Isaac BrekkenIf beauty queens are better at forecasting sports outcomes than ex-athletes, ESPN needs to re-evaluate its business plan.
Worst Predictions of the Year: Think the above predictions are bad? Here are the worst predictions of the year (Hey, if you go out on a limb, sometimes it snaps).
Runner-up: Gregg Easterbrook, ESPN.com. I foresaw a Super Bowl of Packers versus Colts; before the 2010 season, I forecast a Super Bowl of Saints versus Colts. So I've called three of the last four Super Bowl entrants correctly -- not too shabby.
It goes downhill from there. I thought the Bears would be 6-10, the Bucs 4-12, the Bolts in the playoffs. I predicted, "L.T. is likely to struggle in 2010" -- he just missed 1,000 yards. I warned the Packers lacked "postseason zing." That seemed to change.
Runner-up: Mike Florio, NBC. Last season Florio forecast a Super Bowl of Steelers over Redskins, and neither made the playoffs. He forecast that New Orleans would miss the postseason and Sean Payton be fired; New Orleans won the Super Bowl. This season, Florio forecast a Super Bowl of Ravens over Cowboys; Dallas did not make the playoffs. Thus three of Florio's last four predicted Super Bowl entrants failed even to reach the postseason.
This season he forecast the Jets would not make the playoffs; they reached the AFC Championship. Before the divisionals round, Florio predicted the Ravens, Falcons, Seahawks and Patriots would win -- four of four predictions wrong. After predicting the Steelers would lose at home to the Ravens, he predicted they would lose at home to the Jets, then predicted they would win in the Super Bowl -- wrong on all counts.
Runner-up: Peter King, NBC. In November, he called the Packers "the best team in the NFL." In January, he predicted Green Bay would lose the Super Bowl to the Patriots. In February, he predicted Green Bay would lose the Super Bowl to the Steelers.
[+] Enlarge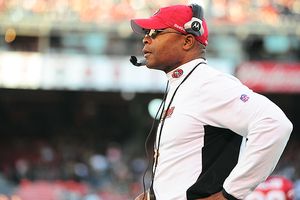 Kyle Terada/US PresswireThe Coach of the Year! If he hadn't been fired.
Runner-up: Matthew Berry, ESPN.com. He predicted the Forty-Niners would reach the Super Bowl; they failed to make the playoffs. He had Mike Singletary as Coach of the year; Singletary was fired. He predicted the Steelers would miss the postseason while the Chargers, Cowboys, Texans and Redskins would make the playoffs.
Worst Predictions of the Year: Chris Berman, ESPN. The morning of Week One, Berman forecast a Super Bowl of Vikings over Chargers; neither made the playoffs. In November, he switched his forecast to Eagles over Patriots. In January, he switched his forecast to Patriots over Eagles. Thus on six tries, Berman failed to predict either Super Bowl entrant. Berman bonus: styling himself as "The Swami," Berman went 59-57. Thus even when picking only games he felt confident about, Berman barely bested flipping a coin.
Season Sign-Off: Tuesday Morning Quarterback folds its tent and steals off into the desert, though will resurface briefly during the draft. As usual, I recommend you employ the offseason to engage in spiritual growth. Take long walks. Attend worship services of any faith. Exercise more and eat less. Perform volunteer work. Appreciate the beauty of nature. Read, meditate, serve others. Do these things, and you will feel justified in racing back to the remote, the swimsuit calendars and the microbrews when the football artificial universe resumes anew in the autumn.
Here are new books I recommend for offseason reading:
Politics: "The Promise" by Jon Alter.
Sociology: "Happiness Around the World" by Carol Graham.
Novels: "The Girl Who Fell from the Sky" by Heidi Durrow and "The Infinities" by John Banville.
Technology: "Four Fish" by Paul Greenberg.
Biography: "The Seeds We Sow" by Gary Beene.
Science: "The 4% Universe" by Richard Panek.
Memoir: "The Memory Chalet" by Tony Judt.
For emotional power, "The Memory Chalet" is one of the finest books ever written. If the concluding pages do not break your heart, nothing will. Born in Britain but spending most of his life in New York, Judt, a prolific public intellectual, who wrote from the left, opposed all forms of tyranny, including socialist cant; he was Orwell's successor. "A History of Europe Since 1945," which Judt completed in 2005, is the work of a master historian.
In 2008, at age 60, Judt developed amyotrophic lateral sclerosis -- Gehrig's disease. As his body failed, his mind remained clear. No longer able to type, and often unable to close his eyes, he composed his final book in his head, whispering into a tape recorder as his family slept. Among Judt's last words before his 2010 death were his report that his mind and memories remained intact, but he was losing the power to make his lips move. I pray that mind is now eternally preserved. A work of pure awareness as life concludes, "The Memory Chalet" is a book God would read.
In addition to writing Tuesday Morning Quarterback for Page 2, Gregg Easterbrook is the author of the new book "Sonic Boom" and six other books. He is also a contributing editor for The New Republic, The Atlantic Monthly and The Washington Monthly. His website can be found here.