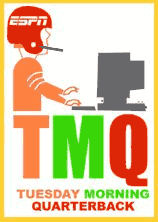 What if the defending Super Bowl champion Indianapolis Colts had several CFL teams on their schedule this fall, plus played at home more often than on the road? That is the scenario evolving in the football-factory NCAA, which kicks off the season Thursday night. In many cases, the power teams can choose which opponents to schedule and, increasingly, they are choosing cupcakes with cherries on top.
Defending BCS champion Florida opens at home against Western Kentucky, which has faced three ranked opponents in the past five years and lost to them by a combined score of 123-28. On the season, the Gators play seven home games and only five road dates. Texas, No. 4 in the Associated Press preseason poll, plays seven home games and five road dates. No. 7 Wisconsin plays seven home games and only five road dates, and has a home game against The Citadel, a Division I-AA team that normally lines up against Furman and Wofford.
No. 10 Louisville faces a real monster slate -- the Cardinals open with consecutive home games against Murray State, which last year finished 1-10 in Division I-AA, then bravely face Middle Tennessee, which last year lost 59-0 at Oklahoma. No. 13 Georgia has eight home games and just four on the road; the Bulldogs play Division I-AA Western Carolina at home.
No. 16 Rutgers plays eight home games and four on the road, opening at home against the University at Buffalo, which is 7-51 over the past five seasons. No. 18 Auburn plays eight at home and four away, including four consecutive home dates to kick off the season. The Tigers fearlessly face, at home, Tennessee Tech, a Division I-AA squad that normally takes the field against Cumberland and Austin Peay. No. 20 Nebraska plays seven of 12 at home. (Note: Bet the Cornhuskers thought they were booking a cupcake when, several years ago, they signed a contract to host Wake Forest this autumn.)
The college season's phoniest schedule? Arkansas, ranked 21st by the AP, plays eight at home and four away, and the Razorbacks' schedule includes North Texas, Division I-AA Tennessee-Chattanooga and Florida International, which was 0-12 in 2006. Maybe next year Arkansas will schedule a game against the Dillon Panthers. At home, of course!
Facing a cupcake slate and then receiving a bowl bid is becoming standard among football factories. Doing so became even easier in 2006, when Division I schedules expanded to 12 games. The added weekend makes financial sense given that big-school football is among the few collegiate sports that is a net producer of revenue. But with a 12-game slate and only six wins required for bowl eligibility, and most football factory schools this season playing at least seven of 12 at home, an orangutan could coach a top-25 school into a bowl. Just imagine the Colts' edge if they played nine at home and seven away. Imagine Denver's edge if the Broncos played 10 of their 16 games at Once It Was Called Mile High Stadium. Meanwhile, Tuesday Morning Quarterback salutes preseason No. 1 USC for bucking the cupcake trend: The Trojans play six at home and six away, just as it should be.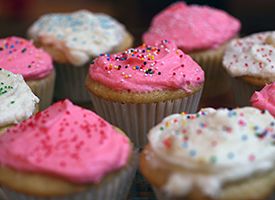 AP Photo
Murray State ... Western Carolina ... Florida International ... yum, these cupcakes look good.
Cupcake note: Arkansas, Navy and Oklahoma all scheduled North Texas this season, expecting easy wins. Tuesday Morning Quarterback will be rooting for the Mean Green, as North Texas is now coached by
Todd Dodge
, former coach of Southlake Carroll High School, which in this decade has dominated Texas 5A high school football. Dodge is the real-world Eric Taylor, the SuperCoach of the "Friday Night Lights" TV series.
Television notes: The football gods intervened and "Friday Night Lights" was renewed -- kudos to NBC. Upcoming episodes will air Friday at 10 p.m. (9 p.m. CT), so presumably you can attend your local high school game then race home to watch "FNL." Will Jason, Lyla, Riggins and Tyra, all seniors last season, have graduated and left for college, or mysteriously still be attending Dillon High?
Meanwhile, if you think putting high school football games on national television is over-the-top: Resistance is futile, you will be assimilated. Here is the ESPN schedule for high school football broadcasts this fall, and far from resisting, I have penciled Sept. 15 onto my appointment calendar. Northwestern of Miami versus Southlake Carroll of Texas could be among the best football games of the season, Division I and NFL included.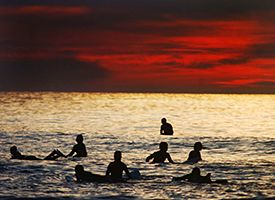 AP Photo
This ends far too quickly.
In summer-ending news, my two youngest kids went back to school Monday, while Wednesday is opening convocation at the college of my oldest. My daughter is now a high school senior: Already her turn has come at her school's tradition that senior girls stand at the doors and blow whistles on the first morning of the academic year, to summon the students back to school. Summer has vanished far too fast! Clearly what we need is some California of 1962, the endless-summer world depicted in George Lucas' movie "American Graffiti."
"T-shirts, cutoffs and a pair of thongs/We've been having fun all summer long." So sang the Beach Boys over the credits of the film, which celebrated being young and carefree in the summertime. "Thongs" then meant flip-flops, not lingerie. TMQ could actually show those thongs! "Every now and then we hear our song/We've been having fun all summer long."
It's haunting to think "American Graffiti," which surely depicts the perfect high-school-days summer night that Lucas never actually had -- was made in 1973 and portrays small-town California of 1962. Just 11 years had passed, yet "American Graffiti" was received as a nostalgic trip into a bygone era of music and social mores that could never return. Think if you made a movie today that was intended to be a wistful voyage 11 years into the past: to 1996. Hardly anything would seem different, except for the lack of cell phones, and there'd be no haunting sense of a simpler lost era. Is there even one single person who would pay $8 for cinematic nostalgia about 1996?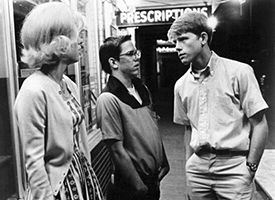 Universal Studios
They had it right about summer in 1962.
Kids had one thing right in California in 1962 -- the necessity of summer. An annual rite of bumping around with no particular place to go is good for the soul, especially if it's warm out. Summer gets shorter all the time, at least summer as observed, as public schools extend their start date earlier in order to increase test-prep hours, while adults take less vacation time. The Wall Street Journal reported last week that only 14 percent of American adults took a true uninterrupted two-week vacation this summer, versus a majority of Europeans. This isn't healthy. Where is stress lower: the United States or European Union? "We've been having fun all summer long." We have, but summer was over in a wink of the eyes!
Now my NFC preview:
Arizona Cardinals
The Cardinals and the Detroit Lions have combined for two postseason victories in the past 110 seasons, which puts them on a pace for a playoff victory in the year 2062.
Going into last season, the NFL had three franchises synonymous with embarrassing low quality: Arizona, Detroit and New Orleans. Then the Saints reached the NFC Championship, leaving the Cards and Lions as the teams you'd rather rake leaves than watch on television. Decade in, decade out, the Cardinals are a punch line. Last season's "Monday Night Football" fiasco, in which Arizona led Chicago 23-3 and had possession of the ball late in the third quarter, yet managed to lose, pretty much sums up Arizona's NFL franchise, which has elevated defeat to an art form.
Consider that the Cardinals have had 41 head coaches, and just 10 of these gentlemen posted winning records. Since 1990, Arizona head coaching records: Joe Bugel 22-44, Buddy Ryan 12-20, Vince Tobin 29-44, Dave McGinnis 17-40, Dennis Green 16-32. Gene Stallings had a losing record at Arizona in the 1980s. Bad coach? He escaped Arizona, went to the University of Alabama and promptly won the national championship. Mama, do not let your babies grow up to be Arizona (caution: may contain football-like substance) Cardinals.
So, now the Cards try again, this time with Ken Whisenhunt as coach. By all reports, he's a fine guy, but also has no head-coaching experience -- and gentlemen who become NFL head coaches without prior head-coaching experience have a statistical likelihood of looking for work two seasons later. The Cards' megabucks offense might be improving, but the pass defense finished 30th in 2006, and losing teams often post decent pass defense stats because their opponents don't need to throw in the second half. Oakland was first in pass defense in 2006, while Arizona was 30th. A losing team that also gives up loads of passing yards is pretty much the pits.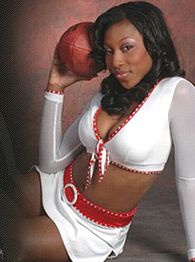 Arizona Cardinals
A cheer-babe who writes? That sounds as improbable as a Page 2 columnist who is handsome.
Cheery cheerleaders note: "Well, I wish they all could be Arizona girls …" Though things have not gone well for the Cardinals since Wendell Willkie, Arizona produces some of the world's most beautiful women -- must be the outdoorsy influence. Here is
LaToya of the Cards' cheerleaders
, an Arizona State grad and dance teacher whose bio lists her hobbies as "dancing, writing and exercising." Not too many cheer-babes list "writing" as a hobby.
Atlanta Falcons
The disgusting thing about dogfighting isn't that animals battle and die -- after all, animals fight to the death in nature, tearing each other's flesh with heartless violence. The disgusting thing about dogfighting is that supposedly intelligent members of Homo sapiens add sadism to the natural equation by starving dogs to make them extra aggressive, filing their incisors to make the fights bloodier, and engaging in other acts unbecoming any man or woman of ethics. What Michael Vick confessed to Monday ought to disgust you, regardless of whether you are a dog lover. Include me. The Official Dog of TMQ -- a Chesapeake retriever, noble state dog of Maryland -- slumbers happily near my feet as I write this.
But the punishment expected to be imposed on Vick -- one to two years in federal prison, and perhaps never playing in the NFL again -- seems out of proportion to his actions and his status as a first-time offender. The situation is confusing because the federal crimes to which Vick pleaded guilty turn as much on gambling and racketeering as dogfighting; gambling and racketeering concern federal prosecutors because of their relationship to organized crime. Racketeering can lead to jail terms even for nonviolent first-time offenders not involved with drug sales, such as Vick. The NFL, for its part, has very strong reasons to detest gambling, and elaborately warns players they will be harshly penalized for associating with gamblers. Yet I can't help feeling there is overkill in the social, media and legal reactions to Vick, and that the overkill originates in hypocrisy about animals.
Thousands of animals are mistreated or killed in the United States every day without the killers so much as being criticized, let alone imprisoned. Ranchers and farmers kill stock animals or horses that are sick or injured. Some ranchers kill stock animals as gently as possible, others callously; in either case, prosecution is nearly unheard of. As Derek Jackson pointed out last week in the Boston Globe, greyhound tracks routinely race dogs to exhaustion and injury, then kill the losers, or simply eliminate less-strong pups: "184,604 greyhound puppies judged to be inferior for racing" were killed, legally, in the past 20 years.
Hunters shoot animals for sport. They do so lawfully, while the manner in which Vick harmed his dogs was unlawful. But from the perspective of the animal, there seems little difference between a hunter with a state game license zipped in his vest pocket shooting a deer as part of something the hunter views as really fun sport, and Vick shooting a dog as part of something Vick views as really fun sport. In both cases, animals suffer for human entertainment. The animal-ethics distinction between Vick's actions and lawful game hunting are murky at best. A first-time offender should go to prison over a murky distinction?
Much more troubling is that the overwhelming majority of Americans who eat meat and poultry -- I'm enthusiastically among them -- are complicit in the systematic cruel treatment of huge numbers of animals. Snickering about this, or saying you're tired of hearing about it, doesn't make it go away. Most animals used for meat experience miserable lives under cruel conditions, including confinement for extended periods in pits of excrement. (Michael Pollan, who enthusiastically consumes meat and fowl, describes the mistreatment in his important new book The Omnivore's Dilemma.) Meat animals don't magically stop living when it's time to become a product; they suffer as they die. One of Vick's dogs was shot, another electrocuted. Gunshots and electrocution are federally approved methods of livestock slaughter, sanctioned by the Department of Agriculture for the killing of cows and pigs. Regulations under the Humane Slaughter Act of 1958 give federal sanction to shooting cows or pigs, or running electrical current through their bodies. Shooting and electrocution are viewed by federal law as humane ways to kill animals that will be consumed. Federal rules also allow slaughterhouses to hit cows in the head with a fast-moving piston that stuns them into semiconsciousness before they are sliced up. Being hit in the head with a powerful piston -- does that sound a bit painful, a bit cruel? It's done to tens of thousands of steers per year, lawfully.
Don't say "eew, gross" about how meat animals are butchered, then return to denouncing Vick. If you're eating a cheeseburger or BLT or steak or pot roast today, there's a good chance you are dining on an animal that was shot or electrocuted. You are complicit. You freely bought the meat, you did not demand Congress strengthen the Humane Slaughter Act. Livestock can be calmed and drugged before being slain. A few slaughterhouses do this, but most don't because it raises costs, and you, the consumer, demand the lowest possible price for your meal. Now about your turkey sub or coq au vin. Federal slaughter regulations apply mainly to large animals, leaving considerable freedom in the killing of fowl. Many poultry slaughterhouses kill chickens by slashing their throats rather than snapping their necks. Snapping the neck kills the bird quickly, ending suffering, but then the heart dies quickly, too. Slashing the throat causes the bird to live in agony for several minutes, heart still beating and pumping blood out of the slash -- and consumers prefer bloodless chicken meat.
Further, the Humane Slaughter Act exempts kosher and halal slaughter. In both traditions, the cow or lamb must be conscious when killed by having its carotid artery, or esophagus and trachea, slashed. The animal bleeds to death, convulsing in agony, as its heart pumps blood, which is viewed as unclean, out of the slashed openings. The delicious pastrami we consumed at a kosher deli, or the wonderfully good beef we could buy at a halal butcher, comes from an animal that suffered as it died.
Yes, Vick broke the law; yes, he arrogantly lied and refused to apologize when first caught; and yes, his actions before and after the dog killings indicate he is one stupid, stupid man. But Vick's lawbreaking was relatively minor compared to animal mistreatment that happens continuously, within the law, at nearly all levels of the meat production industry, and with which all but vegetarians are complicit. There is some kind of mass neurosis at work in the rush to denounce Vick, wag fingers and say he deserved even worse. Society wants to scapegoat Vick to avoid contemplating its own routine, systematic killing of animals. We couldn't all become vegetarians tomorrow: that is not practical. But American society is not even attempting to make the handling of meat animals less brutal, let alone working to transition away from a food-production order in which huge numbers of animals are systematically mistreated, then killed in ways that inflict terror and pain. We won't lift a finger to change the way animals die for us. But we will demand Michael Vick serve prison time to atone for our sins.
Legal note: Vick might be compelled to repay the Falcons a huge amount of bonus money, and will lose $25 million or more in endorsement income. I have no sympathy for his loss of endorsement income: Vick was hired to bring Nike and other companies he endorsed good publicity, and instead brought them bad. But think about the income loss in the calculation of overpunishment of Vick. One or two years in federal prison, and perhaps state prison time if state charges are filed as well; plus $25 million in lost endorsement income and, oh, $50 million in lost or returned NFL income. That's overkill! Often the indirect financial consequences of legal proceedings are worse than the official ones, in the same way that a speeding ticket might cost you $75 but add $1,000 to your annual insurance bill.
In effect, the federal indictment of Vick is resulting in him being fined around $75 million, which is far too much retribution. The legal hang-up is that since 1984, federal courts have been forbidden to consider monetary loss in private life as counting toward punishment. But a year of banishment from the NFL, a guilty plea with suspended sentence and probation (meaning the sentence is imposed if probation is violated), seems plenty of punishment for a first offense by someone who has not harmed another human being. Prison time and a $75 million fine? What Vick did was indecent, but now excessive punishment is being imposed, and two wrongs do not equal one right. Justice, after all, must be tempered with mercy. That's what you would think if you stood in the dock accused.
Hypocrisy note: Look who's advertising on a Web page extolling the cruel crossbow killing of animals for sport -- the NFL. Oh, that Michael Vick, he's evil, he's bad. But buy NFL Shop items to wear when you shoot deer with arrows so they slowly bleed to death!
Falcons note: I know Atlanta fans are desperate for non-Vick news. OK -- Atlanta had 11 draft choices, so Bobby Petrino practically starts off with a recruiting class.
Carolina Panthers
"We're owed a little bit of luck by the football gods, if there is such a thing," Panthers coach John Fox told Sports Illustrated during training camp. Fox doubts the existence of the football gods? He lacks faith, despite their many signs and wonders? Maybe Fox has been reading historical revisionism that claims folklore stories about football gods are just sociological accretions from prescientific times. But to start off the season questioning the existence of the football gods! Oh, they shall smite down the Carolina Panthers. Yea, verily, the Panthers shall be smote. Warning to Cats players: Your season is over if an old man in a tattered robe with a long beard starts hanging around the practice bubble crying "Repent! Repent!"
Going into 2005, the Panthers were everybody's favorite to win the Super Bowl, just as going into 2006, the Dolphins were everybody's favorite -- apparently in the NFL, as in politics, you don't want to be the early front-runner. At least Carolina had a solid 2005 season, reaching the NFC Championship Game. Last season was different, with the Cats stumbling in at 8-8 including four straight losses after Thanksgiving. Early in the 2006 season, Carolina recorded authentic wins over playoff-bound New Orleans and Baltimore. Late in the year, the Cats had the dubious distinction of being the only team the collapsing Giants defeated in the second half of 2006 (other than a Jersey/A win over Washington in a season finale that was meaningless to the Redskins). Then in mid-December, still with a chance at the playoffs, Carolina lost 37-3 at home to the 6-7 Steelers, in one of the worst exhibitions of football the NFL has ever seen from a contending home team. Blah blah blah … we had injuries, Carolina players said after the game as if it were an excuse. By December, every NFL team has injuries.
The Panthers were strong on defense in 2006 but finished 24th for yards on offense and 27th for points, barely besting the Houston Texans. Carolina was outscored 110-55 in the fourth quarter, this letdown pretty much summing up the season. TMQ likes David Carr, and is on record as thinking Carr will revitalize the Carolina offense. But though the Panthers have a rep as a power running team, they haven't run well in several seasons -- better rushing is essential. Consider that Carolina's all-time leading rusher is Tim Biakabutuka with just 2,530 yards, a seriously weak number for an all-time leader.
Chicago Bears
Check the 2006 team stats, and the Ming Ding Xiong ("Bears whose outcomes are decided by fate" in Chinese) look strong -- fifth defense, 15th offense. Especially impressive was that the Chicago defense surrendered only five yards per pass attempt, best figure in the league. Add special teams and turnovers, and the Bears jump off the page. Nine nonoffensive touchdowns in 2006, best in the league; 32-for-36 field goal kicking in 2006, best in the league. Roughly a third of football outcomes are determined by kicking teams and turnovers, and Chicago ran away with the influential special-teams ranking compiled annually by Rich Gosselin of the Dallas Morning News. The 2006 Bears testify to the value of special teams, kicking plays and runbacks.
Can defense and special teams carry the Bears again in 2007? They'll need to, since Rex Grossman returns at quarterback. Cedric Benson better prove he's for real, since Thomas Jones is no longer around. Expect to behold a lot of 5-foot-7 rookie tailback Garrett Wolfe, who unlike Benson always gives everything he's got. Tuesday Morning Quarterback would not be surprised to see the Bears roll out an all-height-challenged-rookies backfield with Wolfe and quarterback Chris Leak of Florida. Leak went undrafted because he's 5-11, but consistently has been a winner in high school and college, where he threw for a combined 26,086 yards -- most of those throws coming over the outstretched hands of guys just as big as NFL defenders. I'd rather have a couple of shortish players who are high-motor and know what they're doing run my offense than hand the Duke to the blundering Grossman and phlegmatic Benson.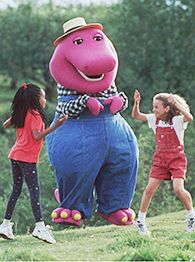 AP Photo
Mike Ditka relaxes before a SportsCenter appearance.
Chicago note 1: The night before the Super Bowl in Miami, former Bears coach Mike Ditka wore a purple suit on the "SportsCenter" set. You've got to be a tough guy to wear purple. Fans watching the outdoor broadcast from a temporary studio atop the sand of South Beach chanted "Barney! Barney!"
Chicago note 2: Windy City billionaire Sam Zell, who is taking possession of the company that owns the Chicago Tribune, Los Angeles Times and Chicago Cubs, makes an annual musical-comedy video about economics. They're here, including the latest concerning the legislation business people call Sarbox -- the Sarbanes-Oxley law enacted in the wake of the Enron and WorldCom accounting scandals. TMQ loves a billionaire who does musical comedy!
Madonna, Sting join hands to demand that others do what they will not
In July, numerous pop musicians and celebrities flew in private jets, then rode limos to the Live Earth concerts, where they demanded that others conserve. Some 150 acts performed at the event's various venues. Suppose half the acts flew commercial, half aboard private jets. Flying a private jet a transcontinental distance generates greenhouse gases equivalent to driving a Hummer for a year. So that's 75 Hummer Years of greenhouse gases caused by the Live Earth acts that arrived by private jet. (TMQ proposes that henceforth, environmental hypocrisy be measured in Hummer Years.)
If the other acts flew commercial, assuming the average act has five performers and crew and flies a medium distance, that would translate to about 550 tons of greenhouse gases, which is another 60 Hummer Years of global-warming emissions. Now factor in all the spectators and staff attending the various Live Earth concerts. John Buckley of Carbonfootprint.com estimated that around 35,000 tons of greenhouse gases were caused by spectators and logistical support for Live Earth -- converted into HYs, that's about the same as driving a Hummer for 4,000 years. Four thousand years' worth of Hummer emissions for an event demanding conservation! And we're just talking about one day of screeching guitars and slurred lyrics, not about the many pop stars who live the private jet lifestyle the year long. As Marina Hyde of London's Guardian newspaper pointed out, Sting's wife recently charted a helicopter to fly her to an environmental meeting.
Dallas Cowboys
At Texas Stadium, they'll be watching the scoreboard and rooting for the Browns to lose. Dallas holds Cleveland's first-round choice in the 2008 draft. "Play Quinn! Play Quinn!" the Cowboys' faithful will chant, considering that starting rookie QB Brady Quinn might brighten Cleveland's long-term prospects but also lead to another cellar-dweller season for the Browns in 2007.
Why do the Cowboys hold Cleveland's 2008 first choice? Because they traded to the Browns the chance to draft Quinn. Tony Romo had a few good games in 2006, then Jones concluded his quarterbacking was set and passed on the Notre Dame star in the draft. It wasn't long ago Quincy Carter had a few good games for the Cowboys, then Jones concluded his quarterbacking was set, then Carter was history. Since Troy Aikman taped his ankles for the final time, the core problem for Dallas has been the lack of a young franchise-quality quarterback. Dallas has not won a playoff game in 11 years, and this period coincides with Jones trying to slide by with quarterbacking on the cheap.
Jones passed on J.P. Losman in the 2004 draft, passed on Jason Campbell in the 2005 draft, now has passed on Quinn in the 2007 draft. Romo's 2006 performance gave new meaning to "flash in the pan." Taking over from Drew Bledsoe at midseason, Romo won five of his first six starts, and based on just six outings, was named to the Pro Bowl -- whose balloting ridiculously closes with the season still in progress. Romo proceeded to lose four of his final five starts, including Dallas' playoff game, in the process often looking terrible behind center. Was his early success beginner's luck? Yet Jones decided his quarterbacking was set, and traded to Cleveland the pick that could have brought Quinn to the Cowboys.
During free agency Jones gave a huge stack of bills -- about $19 million guaranteed -- to Leonard Davis, who might be a giant but has always played like a man of average size. Don't marry them thinking you are going to change them! The likelihood is Davis won't suddenly become the dominant performer he has never been until this point. There's a greater chance that, having signed his monster contract, Davis will celebrate by taking 2007 off. During free agency, offensive linemen Kris Dielman, Derrick Dockery and Eric Steinbach also signed deals with huge guarantees, and none has made the Pro Bowl -- but unlike Davis, all played really well in the past two seasons. Dielman, Dockery or Steinbach might have gone to the Pro Bowl, were Honolulu invitations for offensive linemen not based solely on rep. All three performed better in 2006 than guard Larry Allen, who went to the Pro Bowl solely on rep. That guards, tackles and centers make the Pro Bowl based on rep, not performance, shows that not even other NFL players really pay attention to who the good offensive linemen are. Anyway, four megadeals went to offensive linemen during this free-agency period, and Dallas might be left holding the least cost-effective of the group.
Detroit Lions
Unlike the Arizona Cardinals, who have amusement value, the Cowardly Lions are merely pathetic. Pathetic, at least, under Matt Millen: a league-worst 24-72 in the period, which is a .250 record. And remember, Millen did not inherit a sinking ship; the Lions were 9-7 the season before he arrived. Doubly pathetic is that owner William Clay Ford appears to believe Millen is doing a good job, having rewarded him with a contract extension.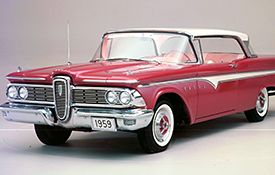 AP Photo
This car was seen parked in Matt Millen's reserved space at the Lions' headquarters complex.
What weird Rasputin-like hold does Millen exert over the Lions' owner? Ford recently told Tom Kowalski of the Web site Mlive.com that he hasn't even threatened Millen with firing if the team does not improve -- "I never intimated to him that he wasn't safe." How can Ford expect performance if he doesn't put pressure on top management to perform? I've called this team the Cowardly Lions and also the Detroit Peugeots, owing to the similarity between its logo and one of Ford's rival carmakers. Until such time as they post a winning season, TMQ will call them the Detroit Edsels.
Cards, Lions Always Welcome at Your Stadium: Since 1996, Arizona and Detroit are a combined 38-138 on the road.
Bills Depressed to be Mentioned in Same Breath as Cards, Lions: Arizona, Buffalo and Detroit are the only nonexpansion NFL teams that have not made the playoffs in this century.
Green Bay
The Milwaukee Journal-Sentinel says the Packers are $13 million under the cap. Why didn't they spend it all in hopes of one more winning season with Brett Favre? Free-agent spending is no guarantee of success, of course, but many players who changed teams this winter might have been major additions to the Packers. Green Bay was the least active team in free agency, doing only one minor deal -- signing Frank Walker, a nickelback. So the balance sheet will look good at the annual shareholders' meeting, the Packers being the only publicly owned NFL franchise. The Packers posted a solid statistical season in 2006, finishing in the top third in offense and defense. Yet the team seems fundamentally suspect: Green Bay lost to Chicago and New England last season by a combined 61-0, while posting zero wins against playoff-bound clubs. You must go back to December 2004 for the last time the Packers bested a playoff-bound opponent. This team needs better players. What's the point of unused salary-cap space when this may finally, actually, at long last be Favre's curtain call?
Green Bay rookie Brandon Jackson missed the team's first minicamp because he was at an NFL-endorsed annual promotional event for rookies, and league rules specify that invited rookies cannot participate in team activities while the event is in progress. Green Bay rookie Justin Harrell was not invited to the marketing event, and therefore was present at the minicamp. The catch is that Harrell was the Packers' first-round draft choice, taken No. 16 overall, while Jackson was the team's second-round selection, taken at No. 63. Jackson is a running back, Harrell a defensive tackle: still more evidence of favoritism for glory boys of the offensive backfield! Here are the chosen ones called to the Reebok-sponsored rookie marketing event -- 13 wide receivers, 11 running backs, seven quarterbacks, one linebacker, one defensive lineman, one defensive back and one offensive lineman. In the current NFL, wide receivers are viewed as the most egotistical, least team-oriented players. Look which position Reebok chose to feature.
Marketing note: The Packers ask supporters to purchase NFL-licensed gear from only the team's Pro Shop because by NFL contract, team-shop revenues are kept by individual teams, while revenue from NFL-licensed gear bought at any general retail outlet is shared by all 32 clubs. "Buy from our Pro Shop, help the Packers win. Buy anywhere else, help the Chicago Bears win," the Packers' Web site cautions. Imagine how the Foot Locker outlets in Milwaukee feel about that!
This Year's Sci-Fi Goodbyes: "Stargate SG-1," a good sci-fi show, has vanished down the wormhole following a strong 10-year run, while its plodding spin-off, "Stargate Atlantis," gets one more season. Too bad the senior version couldn't run an extra year while the junior version went dark. TMQ complains about characters dying then coming back to life in sci-fi. "Stargate Atlantis" took this to an absurd extreme a few months ago when producers inexplicably killed off the show's only appealing character, the Scottish doctor, then after fan protests announced the character would return next season. But wait -- we saw him consumed by a huge explosion, then saw mourners at his casket! Next season he'll be back, with some preposterous explanation: "The figure you saw killed was actually a cyborg pretending to be the doctor, who had been hurled into an alternate universe by a beam of …"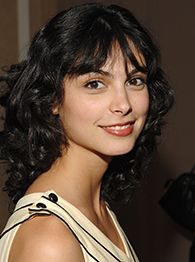 AP Photo
A sinister alien super-being, wearing far more than she wore on "Stargate."
Stargate Note 1:
Last spring TMQ pointed out
that when Model Six, the gorgeous sinister superbeing character on "Battlestar Galactica," was captured, her prison garb was a plunging evening gown. The penultimate episode of "Stargate SG-1" saw the capture of Adria, that show's gorgeous sinister superbeing. Her prison garb? A plunging evening gown. Spacemen of the future: Should you ever encounter on an alien world a gorgeous megababe wearing nothing but strap-up heels and a bondage harness, run! She's a sinister superbeing!
Stargate Note 2: The ancient technology the good guys discover on the "Stargate" shows is powered by "zero point modules," devices that draw energy from a vacuum. This isn't as nutty as it sounds. Decades ago, researchers noted that in a perfect vacuum, pairs of subatomic particles flash into existence, without apparent origin. It's speculated this may have something to do with whatever process created the universe in the first place. If it were possible to harness the particles that flash into existence in vacuum chambers, in theory they could be employed as a power source -- although seemingly you'd need a pretty dense vacuum to get more than a trickle of energy this way, and good luck figuring out what a "dense vacuum" might be. (Cosmologists actually talk about "vacuum density.") Every once in a while some inventor claims to have devised a device to capture virtual-particle power. So far they've all been kooks, but someone who actually accomplishes this might make the greatest discovery in history: an endless fuel-free power source. This company is the latest to claim to have vacuum energy technology; I'd be cautious about investing if I were you.
The fun thing about the zero point modules on "Stargate" is that they're always running out of power at critical moments. But a generator drawing on the vacuum of space couldn't run out of power, since it isn't using any fuel, it's using something empty to begin with! Alternatively, if your superadvanced zero point module was running out of power, you could refuel the device by adding -- nothing. "Quick Teal'c, pour a vial of nothing into the power generator!"
Jersey/A
Tuesday Morning Quarterback has long maintained that the Giants play best when they are bickering in public. Must be something to do with the Manhattan mind-set, as New Yorkers lead the world in complaining. Nobody bickers better than a New Yorker. Observed in the natural state, a Manhattanite is complaining (while eating). By constantly sniping at each other in public, Giants players and coaches honor their New York City roots.
My theory didn't do too well in 2006, as the Giants went after each other in public like Rosie O'Donnell and The Donald, yet the season was a bust. Or rather, the season crumpled. Jersey/A started 6-2, then Tiki Barber began talking nonstop about himself -- his retirement plans, himself, his television plans, himself, the bed-and-breakfast he plans to open in Franconia Notch, himself, himself, himself. The Giants finished 2-7, the swoon commencing pretty much at the moment Barber started talking nonstop in public about himself and his petty grievances against Tom "Mr. Personality" Coughlin. Football being a team sport, Barber's relentless me-me-me talk in the second half of 2006 doomed the Giants. This leaves us with the question of how to assess Barber's legacy. Tiki was a fabulous performer -- Jersey/A's all-time leading rusher, in his final two seasons he ran for 3,522 yards with a 5.1 yards per carry average, plus he had 995 yards receiving and scored 16 touchdowns. Last season, Barber had a dazzling 50 runs of 10 or more yards. Off the field, Tiki was known to this column as TTNY, The Toast of New York, for his charity activities, his good-guy education-promoting profile and for actually living in Manhattan, unlike so many celeb athletes who go into New York City only to collect accolades and paychecks. But now we face the possibility the Giants are better off without Barber and the poor sportsmanship he showed last season. Usually when great players depart, nostalgia sets in and their deeds are celebrated. By contrast, Tiki Barber's reputation has gone downhill since he departed the Giants, because he keeps taking pointless potshots at Coughlin and Eli Manning. If Tiki doesn't stop complaining and stage a charm offensive, he's going to talk himself right out of his evening in a garish yellow sportcoat at the Hall of Fame.
As for bickering, the Giants have picked up where they left off, with Michael Strahan pulling a me-me-me while new general manager Jerry Reese has weirdly started taking pointless potshots at former players. The Giants can thank the football gods they don't play Tampa this season, after Reese publicly ridiculed former Jersey/A left tackle Luke Petitgout. What did Petitgout do, steal a pie that was cooling on Reese's windowsill? Not only did Reese go out of his way to insult a former player -- unprofessional on the part of the Giants G.M. -- he further declared the left tackle position "so overrated." Um, in what reality? Reese also dissed Petitgout on the grounds that he is "not a star." That's true, but football is the quintessential team game. Ninety percent of football value is created by players who are not stars. The whole Jersey/A operation has become infected with bickering over who's got the most star power. Jersey/A needs to focus less on stardom and more on team spirit.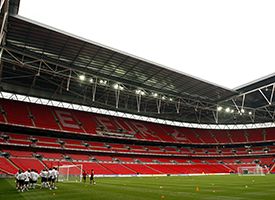 AP Photo
To the NFL, this looks like Miami.
Miami is the designated home team for the Dolphins-Giants tilt at Wembley Stadium on Oct. 28, though
Miami International Airport
is 1,000 miles farther from London by air than is
Newark Liberty Airport
. Designating Miami the home team means the Dolphins get only seven actual home games in 2007, while the Giants receive the full eight. Recall that in 2005, Jersey/A became the sole team in NFL history to play nine regular-season home games, when the Saints-Giants contest scheduled for New Orleans was switched to New Jersey owing to Hurricane Katrina. The huge gift of a bonus home game helped the Giants win the NFC East in 2005. Now came an ideal chance to balance the books by having the Giants play only seven home games in 2007. Instead, the league front office penalized the Dolphins. And Miami is one of the NFL's best-connected clubs politically! If there ever was any doubt the Giants are the sentimental favorite at 280 Park Avenue (NFL headquarters), this second huge scheduling favor in three years makes it official. The NFL never explained why Miami was designated the home team for the London event. Since it would have been obvious at 280 Park that the decision would be seen as favoritism to the Giants, this tells us the commissioner's office doesn't care if its favoritism to the Giants is obvious. Why don't the other 31 owners complain?
The Jets and Giants have concluded a $1.3 billion financing package to build a new shared stadium in East Rutherford, N.J., committing themselves to the Sopranos state for another generation. The facility will be the most expensive stadium ever built, though it's hard to state the construction cost for the ancient Roman Colosseum in current dollars. The Giants borrowed their $650 million share of the deal from Goldman Sachs and Lehman Brothers, two stately firms whose current mottos might be, "We're Losing Your Money As Fast As We Can." The Jets borrowed their $650 million from Citigroup and the Royal Bank of Canada. Will you sleep soundly tonight knowing sinister Canadian financiers are quietly sinking their frosty teeth into the National Football League? The question of the new field's name is unresolved, pending whether corporate naming rights will be sold. The Giants were anchor tenants of the place where both teams currently play, and Jersey/A officials maintain the facility is always called Giants Stadium, even when the Jets take the field. But for Jets games, the league's official Game Book calls the facility The Meadowlands, and television announcers are instructed to refer to the place as The Meadowlands. Now that the Jets and Giants will be equal tenants of the new facility, will it be the first to sell two sets of naming rights? Maybe when the Giants perform the place will be Exxon Field at Giants Pointe, and when the Jets perform it will be HBO Stadium at Jets Center (Eric Mangini appeared in a "Sopranos" episode).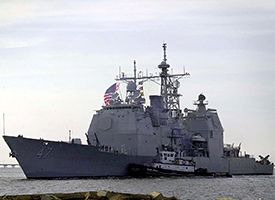 AP Photo
After putting it on the same scale used by Minnesota Vikings defensive tackles, the Navy declared that the Ticonderoga displaces 311 pounds.
Minnesota Vikings
The Vikings quietly played well on defense in 2006, reversing the recent perception of the club as a high-scoring team that can't stop anyone. Minnesota's league-leading rush defense was spectacular, allowing opponents only 2.8 yards per attempt: a number so low it seems like a misprint.
Ticonderoga
-class defensive tackles Kevin and Pat Williams were the essence of the Vikings' excellent run defense. And if you believe their listed weights -- Kevin is listed at 311 pounds, Pat at 317 pounds -- then I have some bonds backed by subprime mortgages that I'd like to sell you. The trouble is the "high-scoring" part was reversed too, with the Vikings putting up only 32 touchdowns in 2006, below the league average of 37 and not in shouting distance of the 59 touchdowns posted by San Diego. Considering that inexperienced second-year man Tarvaris Jackson (2006: two touchdown passes, four interceptions) will be the quarterback, a low-scoring offense is likely this season too. Minnesota spectators may behold a club entirely unlike any Vikings team in recent memory: stout defense and low-scoring ball-control offense based on power rushing by Adrian Peterson.
Some Vikings faithful are lamenting that the awful Minneapolis bridge collapse will make it impossible for the Minnesota state legislature to support a new stadium in its next session; all available infrastructure funds will go to bridge maintenance. But you don't need to play in a fancy new stadium to win the Super Bowl -- just ask the Colts.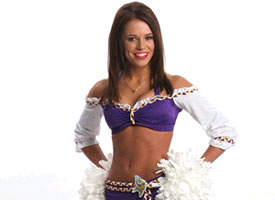 AP Photo
Ashley is one of the reasons to venture into the Metrodome this season.
Administrative note: The Vikings now have a board of advisors. Can a chancellor, a provost and a dean of players be far behind? Cheer-babes note: I'd like to be on the board of advisors that chooses
Minnesota Vikings cheerleaders
.
Here is Ashley
, whose goal, according to her team bio, is to coach a sports dance team.
New Orleans Saints
Who led the NFL in offense last season? Indianapolis? San Diego? No, it was the Saints, finishing first in passing behind the unwanted Drew Brees -- discarded by San Diego, rejected by Miami. New Orleans also finished an impressive third in passing defense. Stats like that take you places, as the Saints made the NFC Championship Game for the first time ever.
In the championship New Orleans showed it was green, making numerous mental errors, especially Reggie Bush taunting Brian Urlacher as he raced up the sideline for what would prove to be the last Saints score. But now that New Orleans has been there and presumably realizes the mental discipline needed to prevail at the top, Tuesday Morning Quarterback expects the world of this club in 2007. In fact, I make the Saints my favorite to represent the NFC in the Super Bowl. This may be the first time the phrase "the Saints are the favorite to represent the NFC in the Super Bowl" has ever been typed! Brees is fabulous; the Dolphins will need years to recover from Little Nicky Saban's blunder in not signing him. The backfield is loaded. The receivers finished first overall last season, and are reinforced by a first-round draft choice. The offensive line is among the league's best. The defense is solid. Check the depth chart -- New Orleans rivals New England, Baltimore and Indianapolis for most talent in the league. The Saints are now a monster team, and that may be the first time those words have ever been typed as well.
Philadelphia Eagles
Don't all teams need young quarterbacks? That's what I thought when the Eagles drafted Kevin Kolb. That Donovan McNabb took standard reinforcement of the roster as a huge personal affront does not speak well of McNabb. The confident quarterback declares of the new guy, "Competition? Bring it on." By acting hurt and dazed and petulant and forlorn and threatening to hold his breath 'til he turns blue, McNabb only made himself appear weak. The real reason for Donovan's woe-is-me routine may be money. He is due about $11 million over the next two seasons, hefty but not stratospheric, and perhaps had been planning to ask for a richer deal. McNabb may feel a high-drafted alternative reduces his leverage. But making himself look feeble and frightened over the mere arrival of competition surely had the effect of causing McNabb to seem less valuable to Philadelphia management, reducing his odds of a megapayday. And Donovan -- no one expects an NFL player's mom and dad to be media-savvy, but could you please ask your parents to stop complaining in public about Eagles coaches and management! All that Eagles coaches and management have done is help make McNabb into a wealthy national celebrity. Moms and dads are not supposed to call news conferences to complain when this happens to their children!
As for the team, the Nesharim, starting off rocky in 2006, won six of their final seven, losing in the playoffs by a field goal to sizzling New Orleans. And thrice in 2006, Philadelphia was leading or tied until the final minute of regulation, then lost; this 11-7 team was but a few plays away from a Super Bowl season, despite injuries. Philadelphia should be a power club again in 2007.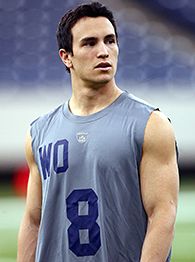 AP Photo
Jeremy Bloom's luck is so bad, even a male modeling agency put him on injured reserve.
Beefcake note: Ripped-abs male-model draftee Jeremy Bloom has not taken a snap in a meaningful football game since 2003. I mention this solely to give the ESPN.com art department a perfectly legitimate excuse to run, for traditional female and nontraditional male readers, a beefcake shot of his shirtless six-pack glory before Bloom departs the sport.
Try Explaining This to the Heroes of Andersonville: Nicole Richie was released from jail after 82 minutes. What, time off for good behavior?
St. Louis Rams
Les Mouflons were the league's lowest-profile team in 2006, going 8-8 with many fans unaware the team was even in the NFL. A midseason five-game losing streak seemed to cause St. Louis to be erased from football consciousness. But the team was decent overall, though a disappointment on TMQ's Authentic Games scale: The Rams finished 0-5 against teams that made the playoffs. Now Marc Bulger -- 24 touchdown passes versus eight interceptions in 2006 -- has become one of history's highest-paid quarterbacks and, in an even greater honor, I have loaded a shortcut for his name into my AutoCorrect, in anticipation of mentioning Bulger more often. St. Louis has two games against hapless Arizona and one against Cleveland, plus four of its final six at home, plus after Veterans Day only one date against a 2006 playoff team. All NFL coaches claim to be shocked by their schedules -- "They're making us play other teams!" But no club faces a more manageable sked in 2007 than the Rams. If they can't convert a manageable sked into a postseason bid, the Rams better not blame the football gods.
San Francisco 49ers
The Niners recorded an exciting season in 2006 despite finishing 7-9 and being bottom quartile in offense and defense. That New Year's Eve overtime win at Denver, knocking the heavily favored Broncos out of the playoffs, defined the San Francisco season. This year it's fashionable to call the Niners a team on the rise. Maybe -- the season-finale effort at Denver was a pleasure to watch. But this is still a team that was weak statistically on both sides in 2006 and finished 2-5 versus playoff-bound clubs. If I were the sharp-dressed Nolan the Younger, I'd work on the first half, in which San Francisco was outscored 261-133 in 2006.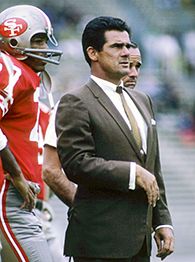 AP Photo
Nolan the Elder set the sharp-dressed trend.
Bill Walsh note 1: The sad loss of Walsh young, at age 75 -- all Baby Boomers want to view 75 as young -- brings to mind an unappreciated Great Moment in sports lore. After a 4-5-1 record in 1963, Cal fired its entire coaching staff. Run out of town on a rail were future Pro Football Hall of Fame head coach Marv Levy and his assistant, future Pro Football Hall of Fame head coach Bill Walsh.
Bill Walsh note 2: The place the team plays has been renamed Bill Walsh Field at Monster Park, bringing to the NFL its first instance of the college habit of double-naming stadia. The Florida State Seminoles, for instance, play at Bobby Bowden Field at Doak S. Campbell Stadium. The West Virginia Mountaineers play at Mountaineer Field at Milan Puskar Stadium. The Texas Longhorns play at Darrell K. Royal Field at Texas Memorial Stadium, adjacent to the Frank Denius Fields practice facility, the Red and Charlene McCombs Softball Field, the Mike A. Myers Track and Soccer Stadium, the Royal-Texas Memorial Stadium/Jamail Field and the Moncrief-Neuhaus Athletic Center. Most NFL teams are only too happy to sell a stadium naming right, but none has yet gone to the college extreme of selling the right twice or more. San Francisco's example sets the stage for, oh, say, Pepsi Field at Coca-Cola Stadium.
Tenet's Book Also Reveals That His CIA Codename Was "Agent 86": Last week the administration was forced to declassify a 2005 report by the CIA's Inspector General which concluded, in the words of the Los Angeles Times, that "former CIA Director George Tenet and other top officials deserve to face further scrutiny to determine whether they should be reprimanded for their roles in an array of [intelligence] breakdowns before [9/11]." Previously TMQ has noted that Tenet made no public statements opposing the Iraq war either while at the CIA or after leaving government in 2004 -- but once he had a booklike object to sell in 2007, and knowing popular opinion had turned against the war, suddenly discovered he had opposed the invasion of Iraq all along. Tenet begins his booklike object, "At the Center of the Storm," by claiming that early on the morning of Sept. 12, 2001, he bumped into neocon hardliner Richard Perle leaving the West Wing of the White House. The former CIA director asserts Perle told him that morning that Saddam Hussein was behind 9/11 and must "pay a price." Tenet uses this anecdote to begin building his case that George W. Bush decided to invade Iraq owing to bad advice from neocons, rather than bad advice from the CIA. Richard Perle not only denied ever saying this to Tenet -- he wasn't even in the United States on Sept. 12, 2001. He was stuck in Europe by the shutdown of air travel. Confronted with Perle's denial, Tenet quickly backtracked and declared he must have gotten the dates mixed up.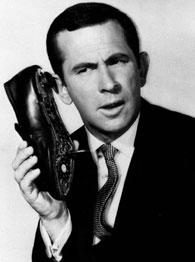 AP Photo
Agent 86? Not the best moniker for the head of the CIA.
This is remarkable on two levels. First, Tenet is the former CIA director, yet the
best-case
analysis of Tenet's own claims is that he's so scatterbrained he cannot remember when important meetings happened, plus so slapdash with details that he did not fact-check the opening pages of his own book. The guy who was CIA director when the United States went to war admits to being careless about factual material! Second, not only did the former CIA director either dream up the White House meeting or totally bungle the details, he begins his booklike object by offering a claim that is easily falsified. Tenet does not recount meeting some clandestine source in an underground parking garage on Sept. 12, 2001, the sort of contention that could never be proved or disproved. He names the person and place, and he names the kind of person who would be likely to keep an appointment calendar and travel records, and thus able to show Tenet's claim wrong. This is to say, the guy who was CIA director as the United States went to war doesn't know rudimentary spy craft! Only a total novice about spy craft would make a central factual claim that his adversary easily could prove phony.
Seattle Seahawks
The Seahawks did not collapse after losing the Super Bowl, as many predicted, finishing 10-8 with an overtime loss in the divisionals. That makes Seattle 25-12 across the past two seasons, impressive in anyone's book. Yet the Seahawks remain unappreciated by the sports-pundit elite, because they play on the West Coast and rarely appear in nationally televised games. At least this season the Blue Men Group are slated for three national night games.
Why don't the Seahawks get more respect? The obvious reason is that they reside in the NFC West, a weak division. The less obvious reason is that they are at best average statistically -- last year, bottom third on offense, defense and turnover ratio. Watch a Seattle game; most of the time the Seahawks don't seem to be handling the opponent, just sort of squeaking by. Occasionally the Hawks fail to show altogether, as they did in a 37-6 defeat at Chicago last autumn -- and that was their first chance on national television after the Super Bowl, to boot. Last December, Seattle lost in consecutive weeks to Arizona, San Francisco and San Diego. That seemed reason enough to write the Seahawks off. Then Seattle recovered, beat Dallas in its postseason opener and took the eventual NFC champion to overtime at Chicago. The Seahawks are a steady, well-coached unit that TMQ wishes were shown more often on television to the nearly one-half of the U.S. population that lives in the Eastern time zone.
Tampa Bay Buccaneers
The Bucs are 27-38 since winning the Super Bowl, with no postseason wins. Jon "Once I Was A Teenaged Coach" Gruden is no longer young; at the current rate, he'll be flashing an AARP discount card by Christmas. Last season, the Tampa defense was merely average and the offense awful, third worst in the league, while only Oakland and Cleveland had a worse turnover differential. Last season Tampa gave up 41 touchdowns and scored just 23 touchdowns. It's hard not to conclude that the Bucs are at the bottom of a talent cycle and will be really bad for another season or two.
Bear in mind that holding the fourth overall choice in the 2007 draft plus two second-round selections, Tampa was in solid position to trade with Detroit for the second pick and tab Calvin Johnson, who wanted to play in Florida or Georgia. Johnson is so freaky good he might have started the talent cycle upward again for Tampa. Instead the Bucs stayed put and used the choices on Gaines Adams and Sabby Piscitelli. What are the odds Gaines Adams and Sabby Piscitelli will have more impact in the NFL than Calvin Johnson?
Washington Redskins
It's Year 9 in the reign of terror of Chainsaw Dan Snyder, and the Potomac Drainage Basin Indigenous Persons have two playoff wins in the period. That's good by the standards of the Arizona Cardinals, distressing by the standards of this once-proud franchise. Consider that in his first tour as the Redskins' head coach, Joe Gibbs went 140-65 with three Super Bowl rings. Snyder was not the owner then. In his second tour, Gibbs is 22-28 with one postseason victory. Snyder's assumption of the ownership seems the big difference between Gibbs' two tours -- presumably he has been approximately the same coach both times.
Snyder runs the Redskins as if they were a fantasy football team, constantly swapping players and firing coaches, and is especially amateurish in lusting after players based on hype rather than performance. Last season, he invested huge amounts of salary cap, and loads of draft choices, in Adam Archuleta, Andre Carter, T.J. Duckett and Brandon Lloyd, all hyped players who had performed poorly for their previous employers and did nothing in 2006 for Washington. Archuleta got $6.1 million from the Redskins for seven starts, or $871,000 per start, then was benched and now is gone; Duckett carried 38 times and now is gone; Lloyd caught 23 passes; Carter was the designated pass-rusher for a defense that produced a league-low 19 sacks. In the 2006 draft, Snyder traded two second-round picks for Rocky McIntosh, who barely played in 2006. In the 2007 offseason Snyder made fewer nutty decisions, yet couldn't resist meddling. The Redskins offered valuable starting guard Derrick Dockery only about $12 million in guarantees to stay with the team, well below his market value in free agency, then gave $8 million in guarantees to cornerback Fred Smoot, who was a liability last season at Minnesota.
Trade note: Desperate to replace Dockery, the team traded for guard Pete Kendall. The terms are that the Jets will receive Washington's fifth pick in the 2008 draft, unless Kendall plays 80 percent of Redskins' snaps, in which case the choice upgrades to Washington's fourth in the 2009 draft. But draft theory says a choice discounts by one round for every year it is delayed into the future. That is, to acquire a second-round choice in the current draft, you must trade a first-round choice the following year; to get a fifth-rounder this year, you trade a fourth-rounder the next year. A fourth-round selection in 2009 isn't an upgrade over a fifth-round choice in
2008; both possess the same value. So at least I'll give Chainsaw Dan credit for snowing the Jets on this point.
Next Week: The Accuscore computers provide statistical proof you shouldn't punt. Plus, still America's only all-haiku NFL season predictions.
In addition to writing Tuesday Morning Quarterback, Gregg Easterbrook is the author of "The Progress Paradox: How Life Gets Better While People Feel Worse" and other books. He is also a contributing editor for The New Republic, The Atlantic Monthly and The Washington Monthly and is a visiting fellow at the Brookings Institution.