Commentary
The 13th Annual Turkeys of the Year
Originally Published:
November 25, 2009
By
David Fleming
| Page 2
There's the plump round midsection, of course. The ubiquitous golden brown outerwear. And the twitchy, knee-jerk overreaction to every tiny bit of stimuli. But after 12 years of doing the Flem File's annual Turkeys of the Year column, I've found that the best way to spot a real honest-to-goodness gobbler is to watch for erratic behavior that tends to escalate the closer we get to Thanksgiving.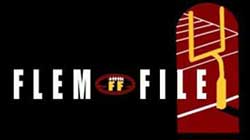 So, first there was the "voluntary" 10-hour bus trip for rookies who wanted to work his football camp in Hartford. Gobble. Gobble. Then came the order to paint over a mural of former Cleveland Browns greats. Gobble-gobble. There was the -- gobblegobblegobble -- $1,701 fine for a water bottle taken from a hotel minibar. The ridiculous last-second announcement of his quarterback. GOBBLE. And the subsequent decision, gobblegobblegobble, to bench Brady Quinn after giving him 10 whole quarters to prove himself. Next came the falling out with his hand-picked GM; the three-hour practices; the quote, at 1-7, that "there's been a lot of progress"; and finally, after getting out outflanked by Detroit (2-31 in its last 33), there was the accusation that the Lions players had faked their injuries.
So I don't think there's any doubt that Browns coach Eric Mangini belongs at the very top of our TOY (Turkeys of the Year) list. (In fact, I could have sworn I saw one of those oven pop-up buttons under that brown top he's always wearing.)
But just in case you disagree, as always, I am sad to report that there are plenty of other nominees.
JOEY PORTER: Miami defender says Patriots quarterback Tom Brady gets special "hands-off" treatment from the league, the refs and, especially, Porter himself.
JEREMY BRIGHAM: The former Raiders tight end is under investigation for getting into a scuffle with another pee wee football coach. Dude needs to be really careful. Keep this up and Al Davis might hire him.
ANTONIO CROMARTIE: This is the one guy at Thanksgiving dinner who you do not want to ask to pass the champagne.
RETRO TOY (1999) DION RAYFORD: Still my absolute favorite turkey during the past dozen years. The Kansas football player wedged himself, Winnie the Pooh style, into the drive-through window of a Taco Bell after becoming enraged that workers had left a chalupa out of his order.
TEXANS DEFENSE: Half the depth chart is former No. 1 picks, and in the franchise's biggest game, ever, they go up against Vince Young running one of the most basic, single-option-read schemes you'll ever see in the NFL, and they can't figure out a way to stop the Titans once on third down?
GREEN BAY PACKERS: They canned (get it?) part-time maintenance worker Mike Wood after he made an off-hand comment to coach Mike McCarthy about an upcoming game against the Vikings. Wood said he offered nothing but encouragement. McCarthy says the message was not something one member of the team would ever say to another. Ya know, something like, "Hey, should we block that guy before he kills Aaron Rodgers?"
DEANGELO HALL: After a sideline skirmish with the Falcons, the Redskins corner said if Atlanta coach Mike Smith "wants to see me he can find me." Yeah, coach, just look for a wideout running free down the sidelines, DeAngelo will be the guy 8 yards behind him.
RETRO TOY (2008) HORNY BILLS FANS: During a game against the Jets, Buffalo law enforcement officials arrested a couple having sex in a restroom of Ralph Wilson Stadium. I'm supposed to provide a clean punch line here, but everything I came up with includes the term "wide right."
BRANDON SPIKES: Not sure what's worse, the Florida defensive captain going Hannibal Lecter on a Georgia player or coach Urban Meyer initially turning a -- wait for it -- blind eye on the incident by suspending Spikes for one whole half against Vandy.
CHAD OCHOCINCO: Wanted to send the Steelers' defensive backs mustard because they couldn't "ketch up?" I don't want to suggest that Chad is running out of material, but here's the card he sent to the Browns this week: Knock-Knock Cleveland. Who's there? Orange. Orange who? Orange you gonna find someone who can cover me?
NASHOBA VALLEY REGIONAL HIGH SCHOOL: Parents and students complained that things got a little too gosh-darn competitive in a recent charity basketball game between the school and a group of former Patriots players led by Fred Smerlas. Let's all pause now to weep for the future.
BRADY QUINN: Apparently he's dating gymnast Alicia Sacramone. After watching the summer Olympics and the Browns this fall, I guess what brought these two together was their shared ability to perform so well under pressure in the athletic arena.
RETRO TOY (2006) MITCH COZAD: Cozad (pronounced: Gillooly), the backup punter at Northern Colorado, was convicted of second-degree assault after police accused him of stabbing the team's starting punter.
UFL: I'd write something snarky here but I honestly don't know anything about this organization, other than the uniforms seem to have a lot of lime green in them.
THINGS I'M THANKFUL FOR: Miami University hockey; Ernie Harwell; Jay-Z sampling U2; Tomas Holmstrom; Seinfeld's faux reunion; eggnog lattes; Michael Oher; Brian Cushing; Thanksgiving Day family football games; ESPN's NFL blog network; Death Cab; "word" being replaced by "church"; cranberry relish in a can; KOL; Drew Brees; Maurice Jones-Drew; James Harrison; Facebook's 'Hide' function; my Frisbee-catching dog; Donkey Kong; and Daniel Hudson Burnham.
SUPER BOWL XLIV MUSICAL DIRECTOR: The NFL picked The Who to perform in Miami. The Who? A great band. A pillar of rock, no question. But won't all the people old enough to be fans of The Who be asleep by halftime? What, was Rob Base booked?
BUFFALO BILLS: They fired their coach two weeks ago and have already been turned down by Bill Cowher, Jon Gruden, Marty Schottenheimer, Mike Holmgren and, I think, Rich Kotite. The only thing passed over more is my mother-in-law's green bean casserole.
REX PERKINS, RYAN HANLON: These two Cardinals fans left some notes on the lawn of Donovan McNabb using a cardboard box that contained a sticker with their mailing address on it. This reminds me: Did you know that turkeys are so dumb they will drown in a rainstorm because they forget to close their mouths?
NATIONAL FEDERATION OF HIGH SCHOOLS: Piedmont High in California comes up with the uber-spread A-11 offense, the first major offensive innovation in football in the last 30 years, and what do the shortsighted, dimwitted, sans-a-belters do? Using alarmist dialogue that sounded eerily similar to protests against the forward pass nearly a decade ago, they decided to ban it. Nice to see that high school administrators haven't changed one bit in the last 20 years.
RETRO TOY (2002) PETER FILANDIA: This Australian Rules footballer was suspended for 10 days for biting an opponent's testicles during a match. I've got three for this one: (1) Suddenly, Grammy's squash surprise doesn't sound so bad; (2) Trying to type funny line. Can't breath. Stomach hurts. Sweating profusely. Must. Move. On.; (3) The worst part is that the report said, testicles, plural.
ORLANDO "ZEUS" BROWN: In September, the former Ravens offensive tackle was accused of breaking into his ex-wife's house and, uh, leaving a little gift behind. Let's just say Zeus may have dropped a Deuce and leave it at that.
BUD ADAMS: I'm supposed to tilt my nose in the air and write something about what an absolute disgrace it was to have witnessed the Titans' 86-year-old owner flipping the turkey bird to Buffalo fans. (But between you and me, I thought it was hilarious -- and I wonder, how long until all the unique, quirky, bizarre and, yes, occasionally obscene, personalities are legislated out of the game altogether?)
ELIZABETH LAMBERT: After New Mexico's (Jack) Lambert got done terrorizing the BYU futbol team, my only hope was that doctors were able to reattach that poor woman's ponytail.
LANDON DONOVAN: Talks all that junk about Becks and then gags on his penalty kick in the MLS finals? This is American soccer, after all, so I guess we should all just be happy he didn't fake an injury and writhe in pain, grasping his shins and howling for 20 minutes after the missed kick.
PETER SCHAFFER: Larry Johnson's agent told TMZ that he didn't realize homophobic slurs were offensive. The only thing more feeble and out-of-date are his client's stats the last three seasons.
DANIEL SNYDER: After suing fans who couldn't afford their season tickets, after prohibiting signs inside the stadium so as not to be mocked in public, and after emasculating Jim Zorn, on Tuesday at a charity event the Redskins owner poured his guts out with a heartfelt apology about the current state of the franchise that lasted 45 seconds.
REX RYAN: The once-brash, funny, super-confident Jets coach has been reduced to whining about the Patriots throwing the ball to Randy Moss with a 17-point lead. After six losses in seven weeks, I'm just glad the guy didn't start crying -- again.
JAY CUTLER: The last time a blockbuster trade went this horribly wrong, Herschel Walker was involved.
RETRO TOY (2008) TREVOR WIKRE: A big, sad, high-four for the utterly misguided right guard for Division II Mesa State College in Grand Junction, Colo., who decided to have his pinkie lopped off so he wouldn't miss the final month of the season.
KRIS BROWN: After missing two potential season-altering kicks, the longtime Texans kicker should retire and write his memoirs. He should call it "Shanks for the Memories."
RICKY WILLIAMS: Credits his recent success to the support of a psychic healer who, thousands of miles away, thinks good thoughts for him while he's on the field. They have another name for this, ya know: It's called mom.
TOM CABLE: The Raiders' coach doesn't seem to have a problem with confrontation, unless that person is the biggest QB bust since Ryan Leaf; then, Cable likes to take his sweet time, think it through and wait until the season is pretty much over before making his move.
DAVID FLEMING: Player-hating, no-good-book-writing, how-do-I-get-his-job-kinda-keyboard-coward. There. Happy? Now you don't have to waste your time, on such a busy work day (wink-wink), with something like hate e-mails.
Happy Thanksgiving Flem Filers, you're all Turkeys of the Year to me -- Flem
David Fleming is a senior writer for ESPN The Magazine and the author of the memoir "Noah's Rainbow" and "Breaker Boys: The NFL's Greatest Team and the Stolen 1925 Championship." And his work will be featured in The Best American Sports Writing 2009 anthology. The Flem File appears every Wednesday during the NFL season with updates on Mondays and Fridays.
ESPN Senior Writer
Senior writer for ESPN The Magazine and FlemFile columnist for ESPN.com.
Has written more than 30 cover stories for SI and ESPN.
Author of "Noah's Rainbow" (a father's memoir) and "Breaker Boys" (stolen 1925 NFL title).