Commentary
Preparing you for Super Bowl XLIV
By now, one would hope, the party in New Orleans has begun to quiet down, and Saints fans who have never actually experienced, firsthand, the exhausting, cheesy, over-the-top, two-week buildup to a Super Bowl might be feeling a little confused and uncertain about what's coming next. Don't sweat it. I've been through 15 of these overhyped, raunchy roller-coaster rides leading up to the Super Bowl and, the truth is, they start to get fairly predictable after a while.
So in honor of Super Bowl XLIV, here are 44 things you can expect to happen in the 10 days between now and kickoff.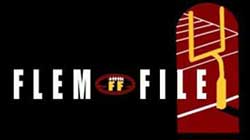 1. Peyton Manning will be discussed as the possible GOAT (Greatest of All Time), and if he prevails in the game it will be an accurate assessment. And when people question that title, supporters won't talk stats or MVPs or wins or Lombardi trophies (even though they could) -- they'll just replay a clip of his TD pass to Austin Collie against the Jets.
2. You will Geaux slightly crazy from reading all the Creole-influenced Saints signs and all the "clever" use of Roman numerals.
3. Having earned nearly $100 billion since the last Super Bowl in Miami, the NFL will consider springing for something more substantial than garbage bags to protect writers from inclement weather during the game. Then they will reconsider.
4. Clueless, shortsighted owners thinking about a lockout in 2011 will truly believe this whole great feel-good spectacle is all their doing, forgetting that the reason the NFL and the Super Bowl have become the biggest thing in sports is because the players have been good partners in building this business.
5. Pac-Man haircuts and "flesh-colored undergarments" will become all the rage, while the clock will strike 15:01 for "Pants on the Ground."
6. As he told me years ago at the Manning Passing Academy, Cooper Manning will explain how he once talked a young Peyton into donning a paper bag over his head during a Saints game.
7. Someone will attend media day dressed up like a character from Avatar. This will not bother me nearly as much as the 34 accredited media members in sweatpants.
8. At some point, Rex Ryan will stop talking long enough for us to hear what Jim Caldwell has to say.
9. We will focus on the speed, the route running and the size of the receivers in this game while missing the key factor that Pierre Garcon brings to the table: strength.
10. We will look for the big-time, marquee, superstar-in-waiting running back in this game ... and we won't find one.
11. All of us who want the NFL overtime rule changed -- meaning: everyone -- will root for overtime in the Super Bowl so that by this time next year, to win in OT you must score six points.
12. An NFL player will get in trouble, for something, and the ensuing coverage will eclipse all the good the other 98 percent of the league is doing.
13. Lots will be made of the relentless drive and tireless preparation of Drew Brees. He likes to watch film every day -- of the practice throws he made that same day. Take that, Peyton. "I have serious OCD tendencies," says a teammate and a friend of Brees. "And he's like 1,000 times worse than me."
14. At some point, Peyton Manning will smile during something other than the filming of his own commercial.
15. At a spray-on tanning shop on Miami Beach, the Kardashian sisters will meet their East Coast doppelganger, Snooki, and after hitting it off famously, they will all jump in a 75-foot Humvee limo to attend a "Green Earth" karaoke-a-thon at a Miami club -- only to discover that their coupling inspired Armageddon long before Snooki got to sing "Have a Nice Day."
16. Word will somehow leak out that, apparently, Peyton Manning grew up in New Orleans and his father, Archie, was a quarterback of considerable renown with the Saints.
17. Someone will interview the brewery in England that once employed Sean Payton as the coach if its football team.
18. The idea that "Defense Wins Championships" will finally be put to rest since the Saints ranked 25th in yards allowed per game and the Colts finished 18th. While far less gritty, the new phrase will be "Passing A Crapload Wins Championships."
19. I will mindlessly complain about something in Miami on Facebook and my three brothers with real jobs will drive to Florida and give me an atomic wedgie.
20. There will be lots of debate about the amount of nickel defense and dime defense the Saints should throw at Manning.
21. What will continue to get lost in the stories about Drew Brees' work in New Orleans is that he understood something before anyone else did: that while the rebuilding could take up to 10 years, the children of New Orleans didn't have that much time. If someone didn't step up right away, an even bigger catastrophe was going to hit the city -- the children would carry the burden of Katrina the rest of their lives. I make fun of his relentless, Type A personality, but that's exactly what made Brees the perfect match for the work that needed to be done in Nawlins.
22. The world will discover two of my favorite players in the league: Colts linebacker and captain Gary Brackett and Saints linebacker and captain Scott Fujita. They both have amazing, inspiring stories and play the game with a swarming yet cerebral style.
23. The debate will rage on about the way Manning drops into the fetal position in the pocket to avoid getting hit and whether this is ingenious or effeminate.
24. Like Lil Wayne a year ago, the coolest person I meet in Miami will be a musician, not an athlete.
25. Word will leak from New Orleans that a special Mardi Gras float is being commissioned to celebrate the Page 2 writer who predicted, in February 2009, that the Saints would make the Super Bowl.
26. Starting with the ridiculous decision to force Super Bowl players to show up early for an appearance at the Pro Bowl, we will all grow to hate this fake, overhyped NFL commercial even more than the fourth preseason game.
27. Informed fans at the Pro Bowl will keeping looking for 49ers nose tackle Aubrayo Franklin, but they won't find him.
28. Analysis of the Colts' swarming Cover 2 defense will teach people that physical cornerbacks who excel at outside containment in the run game are the real key to the C2.
29. Jeremy Shockey will say something really smart, true and shocking, and that will be followed by something equally stupid, outrageous and childish.
30. We will continue to discuss Tim Tebow's fundamentals -- which aren't bad, if you don't count his footwork, throwing motion or read progressions. Still, you can't deny he is a leader and a winner and that because of the evolution of spread-type offenses in the NFL -- from QBs who can pass the ball first and run when they have to, to QBs who can run the ball first and pass when they have to -- someone might just take him on the first day of the draft (my guess: New England).
31. We in the media probably will not respect Drew Brees' wish to keep his mother's suicide a private matter.
32. I won't be convinced that the league is doing enough to help retired players who are suffering.
33. With less than 17 minutes to work with during halftime, Roger Daltrey and Pete Townshend will spend their time in Miami arguing over what to do with the 1:15 intro to Baba O'Riley.
34. The Hall of Fame will realize that the passing era and all those gaudy receiving numbers are about to create quite a logjam in Canton.
35. Despite all the talk about labor strife and a potential uncapped season in 2010, we will ignore the fact that because of multiple franchise tags, very few quality players will be free agents this offseason. Instead, we will all daydream about a wild, awesome, nutty uncapped season that never actually happens. Meanwhile, with limited opportunities in free agency, teams with lots of draft picks (like the Browns, who have 11: hellloooo Cleveland) will get better, faster.
36. We will continue to celebrate the irony of Adrian Peterson's super-strong, spine-bending handshake.
37. Brett Favre will announce during the pregame show his intentions to retire for good.
38. Then, during an exclusive interview at halftime with the Vikes blog www.First-and-Skol.com, Favre will change his mind and announce his return. (Before then, 87 of you will type in that Web site address only to realize it's fake.)
39. Most of us will receive two invitations in the next 10 days: The first will be to start at flanker in the Pro Bowl, and the second will be to take over as the Bears' offensive coordinator/fall guy for Jay Cutler and Lovie Smith. Being smart, we will not RSVP to either.
40. There will be lots of discussion about Tebow and his stance on political and religious hot-button topics, thereby helping us avoid the real story: how sad and shallow it is that we live in a society that can be influenced -- positively or negatively -- by a child just because he plays football.
41. Awesome old Saints -- guys like Eric Martin, Danny Abramowicz and Michael Lewis -- will come out of the woodwork.
42. Lots will be made of the Colts' advantage in Super Bowl experience. (They have 25 players who were with the team three years ago when they won in Miami.) And this will actually have some meaning, since most players get so hyped for their first Super Bowl appearance that they're exhausted by the third quarter.
43. Sean Payton will review his play-calling at the end of the regular season and again in the NFC Championship Game and he'll admit (only to himself) that his strange tendency to turtle up late in games could cost the Saints a Lombardi Trophy.
44. Taking our cue from the Saints' radio broadcast of the kick that sent New Orleans to the Super Bowl, the phrase "AND it is GOOD!" will become the Flem File's new catchphrase. Here, try it: Hey, dude, is that a deep-fried authentic Super Bowl-flavored Pop-Tart? "Why yes, AND IT IS GOOOOOOD!"
David Fleming is a senior writer for ESPN The Magazine and the author of the memoir "Noah's Rainbow" and "Breaker Boys: The NFL's Greatest Team and the Stolen 1925 Championship." And his work will be featured in "The Best American Sports Writing 2009" anthology. The Flem File appears every Wednesday during the NFL season with updates on Mondays and Fridays.