Single page view
By Tom Friend
ESPN The Magazine
Before there was a Jennie Finch, there was an Amanda Whurlitzer.
Back in '76. Threw a spitball and a Vaseline ball. Sold maps-to-the-stars on days she didn't pitch. Went on to marry John McEnroe.
Amanda was a pioneer, one of the earliest to break the Little League gender barrier. She threw down postgame beers with her manager. She pitched a title game against the Yankees on no-days' rest. Could barely lift her elbow. Fortunately for her, she had a great center fielder/right fielder/left fielder/infielder behind her: Kelly Leak.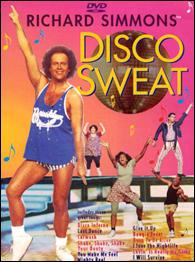 If the Indians make the trade, maybe Bob Wickman can use this.
Her team was called the Bears. They were Bad News. They had a fat boy playing catcher, a runt playing short, a Lupus in left and a manager with a hangover. It might have been fiction and Amanda (Tatum O'Neal) might have needed a stunt double, but it taught everybody a great lesson: It isn't whether you win or lose; it's whether you win or lose with a girl on the hill.
Thirty years later, we apparently need some reminding of that. Billy Bob Thornton and the writers of "Bad Santa" have remade "Bad News Bears" (opens nationwide on Friday); and when they went looking for an Amanda Whurlitzer, they found … a real Amanda Whurlitzer.
Her name is Sammi Kane Kraft, and she actually quit her Little League team because of good old-fashioned discrimination. I thought we were beyond that. I thought a 12-year-old-girl in upstate New York just pitched a perfect game in May, striking out all 18 boys she faced. But Sammi says her Little League coaches in Toluca Lake, Calif., took one look at her pigtails and refused to give her the ball.
"They never let me pitch,'' she says. "Like, I was the relief pitcher after that relief pitcher after that relief pitcher. And then maybe I'd get to pitch one inning. Or one out. And that was it.
"So I said, 'Screw you.' And switched to softball.''
Those coaches must've been nuts. This girl can throw two-seam and four-seam fastballs. And a changeup. And a curve. And a slurve.
<!––––––––––-INLINE TABLE (BEGIN)––––––––––->
Diggin' In
Sure, she fanned Billy Bob Thornton. So what? We all know he's a pushover. We wanted to find out if Sammi Kane Kraft's 70 mph "stuff" was really as good as advertised, and the nice people at Paramount Pictures obliged. Page 2's resident slugger Mary Buckheit was smiling as she strolled -- sore muscles and all -- into the office the day after she stood in against the Little-Leaguer. How did Mary fare against Sammi? Find out on Thursday's Page 2.
<!––––––––––-INLINE TABLE (END)––––––––––->
"And she's not afraid to throw inside,'' says her dad, Sheldon Kraft. "Because I taught her to.''
But the Little League coaches simply sent her to right field/Siberia.
"Because they wanted their sons to pitch,'' Sammi says. "Every dad who's a coach lets their son pitch, no matter how bad they are.''
So that appeared to be that. She switched to softball. And rather than pitch underhanded, she became a catcher.
"Because she was one of the only girls who could get it down to second base,'' her dad says.
She still preferred baseball, but nobody wanted a pitcher in pink sneakers. And it was the coaches who were blackballing her, not the boys. A classmate invited her to play with his team one day, and his genius coach said, "Come on, she's a girl.'' The classmate said, "She's OK; you might want to give her a chance.'' And the coach finally relented.
Tom
Friend
GIRL ON THE HILL