Commentary
The 10 Cushiest Jobs in Sports
Updated:
June 16, 2009, 4:08 PM ET
By
DJ Gallo
| Page 2
Warm weather is here. The sun is out until late in the evening. There's golf to play. Runs to complete. Pickup games to join. No one wants to be stuck at work this time of year.
But what if your job were easy? What if your work wasn't really work? And best of all, what if your cake job were in sports?
Well, then you'd have one of these jobs -- the 10 cushiest jobs in sports.
[+] Enlarge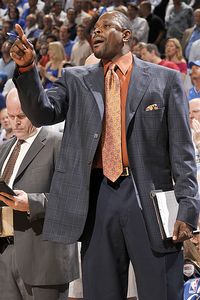 Fernando Medina/NBAE/Getty ImagesEwing's living the good life now, as an assistant coach.
NBA assistant coach
College basketball assistant coaches have to go out and recruit. Or, depending on the program, launder money and order hits. That's hard stuff. But in the NBA, there's no recruiting. And the money laundering and hits are coordinated by the officials and the league office. (I kid, I kid.) So that means the job is basically serving at the whim of the head coach, the guy who serves at the whim of the players. Not a tough gig. Just don't park in the players' spots or mess up their lunch orders, and you're golden.
NFL third-string quarterback
You make six figures and never have to play. Your sole responsibility is knowing the playbook. And then, even if disaster strikes and you do have to go in a game, they scale back the playbook to Tecmo Bowl levels anyway and you have zero pressure to produce because everyone just assumes you'll be awful. Go a series without turning the ball over, and you just might get yourself a contract extension. All that, and you get to marry someone who looks like Heather Mitts or Elisabeth Hasselbeck.
PGA caddy
Every PGA-quality course offers a yardage book that tells you the exact distance to the front, middle and back portions of the green from almost anywhere on the course. If I finished in the money at a PGA event, I'd give 10 percent of my winnings to the guy who put that book together, not the guy who carried my bag around, told me obvious club selections and handed me an apple on No. 9. I think it was payment enough that I didn't make fun of him for dressing like that for an entire week.
Public address announcer
Can you read names? Out loud? Good for you! You're hired. Yes, yes, I know -- a public address announcer also must have a strong, deep, maybe even iconic voice. But that's something he's born with. Even supermodels think these people are coasting on their God-given abilities.
And ring announcer Michael Buffer deserves special recognition in this category. He is much like a PA announcer. But he gets paid 100 times more, and instead of clearly announcing two teams full of names, he only has to introduce two guys and then yell a single catchphrase. And just to rub it in our faces even more, his microphone drops down from the arena ceiling. Really, Buffer? You can't even hold your own microphone? I bet you have direct deposit on those massive novelty checks, too.
Bullpen catcher
You get to play catch for a living. It doesn't get much easier than that. Of course, like many of these jobs, there are different gradients of ease. But your average bullpen catcher might get to sit and watch the game until the sixth or seventh inning. Easy. Fun. Whereas the Nationals' bullpen catcher might have to start warming guys up in the second or third inning. And then most of the pitches thrown to him bounce three feet short of the plate and hit him in the neck.
[+] Enlarge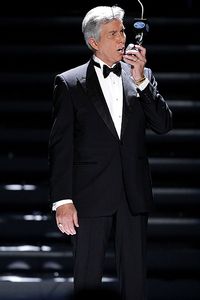 F Micelotta/American Idol 2008/Getty Images for FoxHow much does Buffer get paid, seriously?
Bullpen coach
"Hello? Yes? You want me to tell Johnson to warm up? Will do. Talk to you later. Hey, Johnson! You're supposed to warm up. Wake me back up when you're ready, and I'll let them know. Or, you know what? Just watch for the manager to signal to you from the mound when they're ready to make the change. Because I need some sleep. Those three pitching changes from last night wiped me out."
Soccer scoreboard operator
On a busy day, you might have to toggle the score button five or six times. Make sure you wear a glove to prevent blisters.
Superagent
What's so hard about always asking for the max? Nothing. It's easy. Of course, you have to live with a gaping hole where your soul should be. But with 10 percent of 50 or 100 max contracts, you're making a nice living. So you can afford to hire people to tell you that you are a good person. And you always can spackle over your soul hole with some hair gel and wadded-up $20s.
Pro wrestling referee
Some of the easiest jobs often are those that are oxymorons.
Page 2 writer
Specifically: me. I didn't even think of this column idea on my own. An editor gave it to me. And get this: I then e-mailed all people on staff to see whether they could think of any sports-related cake jobs. Many of the jobs above were suggested by someone else. Really! I mean, it's just ridiculous. Oh, and while you're stuck at work reading this, guess what I'm doing? Futzing around on YouTube to see whether I can find any funny videos of animals playing hockey. You know, maybe for research or something.
DJ Gallo is the founder and sole writer of the sports satire site SportsPickle.com. He also is a regular contributor to ESPN The Magazine and has written for The Onion and Cracked. His first book, "SportsPickle Presents: The View from the Upper Deck," is on sale now.