Commentary
NFL Hangover: championship weekend
Originally Published:
January 24, 2011
By
DJ Gallo
| Page 2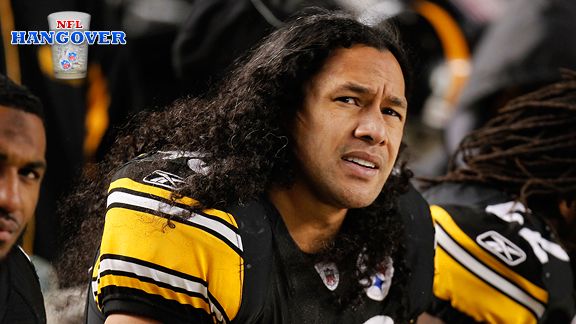 Getty ImagesHow will the Steelers defense match up against Aaron Rodgers? Boring! Who has the best hair?
NFL championship Sunday was as memorable and significant as ever. But everyone has already moved on to the Super Bowl. There are less than 330 hours left in the pregame show, so let's take a look at some of the biggest Super Bowl XLV storylines before it's too late.
Championships vs. championships: The Steelers have the most Super Bowls titles with six, while the Packers have the most "championships" with 12. But nine of those 12 titles were won before the Super Bowl era, so it's debatable how legit they are. Not to take anything away from the historic Packers franchise, but if we start counting non-Super Bowl titles, that means we live in a world in which the Cleveland Browns have eight championships. And that means we all have to re-evaluate everything about life. So in order to prevent mass, national introspection, I request the Packers start saying they've won just the three Super Bowls. Thanks, fellas!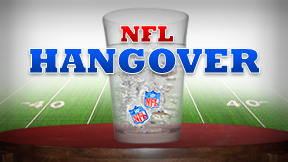 ESPN.com illustration
Quarterback vs. quarterback: First of all, unlike Jay Cutler, no one will ever question the toughness of Aaron Rodgers or Ben Roethlisberger. They can probably serve as an example to Cutler -- as can many other players, including Philip Rivers, who played the 2008 AFC Championship Game on a torn ACL. But the ideal example of toughness for Cutler is someone he has something in common with … this guy. Is being an ornery SOB the same as being physically tough? I don't know. Want to tell that guy it's not the same? Didn't think so.
As for Rodgers and Roethlisberger, they are both already established as among the top five or six quarterbacks in the NFL. The winner of the Super Bowl will not only be declared as the NFL's best, but the standard-bearer for the new quarterback prototype: the guy who can throw the ball with accuracy from the pocket, but can keep plays alive with mobility. It will be a nice honor. But ultimately fleeting. Because Week 1 of the 2011 season will eventually roll around and we'll get breathless headlines like: "ZOMG! Is [QB who had best Week 1 stats] the NFL's new BEST?!?!?!"
Coach vs. coach: Mike Tomlin reached the Super Bowl -- his second in four years -- with a team that started the season without its starting quarterback and has seen its offensive line ravaged by injuries. Mike McCarthy reached the Super Bowl despite Green Bay's major injury problems and the Packers having to win three games on the road to make it to Dallas. You know what that means? The Super Bowl winner will be a very good coach? No, you idiot. The Super Bowl winner will be a coaching GENIUS. (Have you just started following NFL football?)
Hair vs. hair: The faces of each team's defense are not really even faces. They're hair. Lady hair. The Super Bowl outcome could bring a windfall of hair product endorsement money to either Troy Polamalu or Clay Matthews. (Somewhere, probably in a European resort town, Tom Brady softly weeps while reaffixing his hair plugs.)
Fan base vs. fan base: The Steelers and Packers have two of the biggest fan followings in football. Many fans are probably disgusted about having to hear about the Steelers and Packers nonstop for the next two weeks. And that's understandable. But let's consider the big picture here: two franchises that are clearly superior to the Cowboys will be playing in the Super Bowl in Jerry Jones' new colossal shrine to Cowboydom. I think we can all enjoy that.
Stat of the Week
2: There was a two-hour delay for all Pittsburgh schools on Monday morning. Because of the cold, of course. Why else would there be a delay? Have you ever had to go to elementary school with a hangover when it's cold? Let me tell you, it's not fun.
Quote of the Week
Deion Sanders, via Twitter during Bears-Packers, on Jay Cutler: "I never question a player's injury, but I do question a player's heart."
Derrick Brooks, via Twitter during Bears-Packers, on Jay Cutler: "There is no medicine for a guy with no guts and no heart."
Jay Cutler, via Twitter during Bears-Packers, on Jay Cutler: "____.". Nothing? He didn't respond on Twitter during the game? Why? He wasn't doing anything else. When I'm sitting around watching other people play football I'm all over Twitter. Oh. Maybe his thumbs were hurting too bad to tweet.
Brian Urlacher, characterizing NFL players ripping Jay Cutler on Twitter: "Jealous guys, sitting at home watching on TV."
I really hope Brian Urlacher gets a Twitter account in time for the Super Bowl because he's going to be at home watching on TV and jealous tweeting is a very entertaining read.
Photos of the Week
MORE GALLO PHOTO CAPTIONS!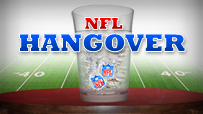 They're an important part of easing your Monday pain. These bonus NFL photos make you feel good and help you laugh at your friends.
DJ Gallo's NFL Hangover photo gallery

• "And by 'bratwurst' I mean 'sausage.' And by 'sausage' I mean ... "
• "Trust me, city folk! This sign is clever!"
• "Ouch, Aaron. You hurt my head."
• "Is that score right? Are you sure? I mean, aren't we currently playing a team quarterbacked by someone I've never heard of?"
• "Whatever. Burn my jersey in front of me. I don't care."
• "You guys should roll with Caleb Hanie. Backups can turn out to be really good."
• "I make lack of hygiene look good."
• "Ouch. If this wasn't a conference championship game, I'd probably come out."
• "Yes! I'm not the new Doug Brien!"
• Gallo's championship bonus photos!

DJ Gallo is the founder of SportsPickle.com. His first book, "The View from the Upper Deck," is available from only the finest bargain-book retailers. His next book project will be released soon. You can follow him on Twitter at @DJGalloESPN.