Commentary
The worst of the virtually unstoppable
Originally Published:
August 28, 2009
By
Patrick Hruby
| Page 2
T.J. Houshmandzadeh is not going to move to the back of the Madden cruiser. Not for you. Not for anyone. And he's prepared to suffer in the name of justice. Last month, the Seattle Seahawks wide receiver announced that he would boycott "Madden 10" because he isn't satisfied with his in-game rating.
VIDEO GAME TALK
Patrick Hruby stopped by to discuss the most overrated video game athletes and accept your nominations for the weekly Page 2 Power Rankings.

• Patrick Hruby chat transcript
• Even though it's 91 overall.
• Even though that makes Houshmandzadeh the sixth-best receiver in the NFC.
• Even though his route-running, catching, toughness and stamina ratings are 95 or higher.
• Even though the real-life Houshmandzadeh is 31 years old, finished with less than 1,000 receiving yards last season and averaged just 9.8 yards a catch despite playing next to Chad Ochocinco.
Indeed, it's highly probable that Houshmandzadeh is overrated in "Madden." Which would put him in grand company. As is the case in real-life athletics (see Shockey, Jeremy and Beckham, David), the sports video game world is rife with overvalued individuals: players whose God-like digital doppelgangers are vastly superior to their flesh-and-blood, merely mortal counterparts.
Can Houshmandzadeh cobble together a lousy enough season to join this distinguished fraternity? Perhaps. In the meantime, Page 2 presents the crème de la crème, the 12 most overrated athletes in sports video game history:
1. Reggie Bush
Game: "Madden 07"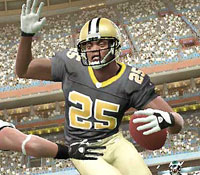 In real life: A highlight-producing, Heisman Trophy-winning tailback at USC, Bush entered the NFL as one of the most-hyped newcomers in recent memory. (Numerous commentators, including some from this site, slagged the Houston Texans for selecting Mario Williams instead of Bush with top pick in the draft.) In three pro seasons, however, Bush has been more inconsistent than explosive, missing 10 games with injuries and amassing 12 running touchdowns and 1,550 rushing yards -- about half of what Minnesota's Adrian Peterson has compiled in two seasons.
In the game: Programmers gave Bush an overall rating of 87, making him the top rookie in "Madden 07" and one of the best first-year players in "Madden" history. Of course, gaudy numbers alone fail to capture Bush's absurd in-game runs, which wed the shiftiness of Gale Sayers and the straight-line speed of Usain Bolt.
Overrated archetype: The Ratings-Inflated Rookie. Just as drafts are educated guesswork -- Ki-Jana Carter was a No. 1 overall pick; Emmitt Smith fell to No. 17; nobody really knows anything, no matter what Todd McShay says -- so too is rating in-game newcomers an inexact science. Bush was a special college player, the main attraction for a star-studded Trojans squad. Looking back, it's easy to understand why EA Sports got caught up in a tidal wave of irrational exuberance. (Also, it probably didn't hurt that Bush was on the cover of the sister product of "Madden," "NCAA 07").
Fellow travelers: The No. 1 pick in pretty much every NBA game ever.
Expert opinion: The saving grace of overrated rookies? There's always next year's game. "Bush's rating actually improved in 'Madden 08,'" says Brian Ekberg, a senior editor at video game Web site Gamespot.com, "Since then, they've slipped, down to an unimpressive 79 overall in 'Madden 10.' And this year's number was set before Kim Kardashian dumped him. Ouch."
2. Jeremy Roenick
Game: "NHLPA 93," "NHL 94"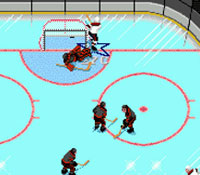 In real life: A hard-hitting, free-speaking nine-time All-Star who made two Olympic teams and compiled 1,216 points over 20 NHL seasons, Roenick could score and check and take a hit, and still come up with a witty one-liner in the postgame presser. What's not to like?
In the game: Achilles following the death of Patroclus. A remorseless puck-stealing, goal-scoring, opponent-flattening, fight-winning machine, placed upon the digital earth to wreak havoc, chew bubble gum and win dorm-room bets. Too bad EA hockey has never included virtual bubble gum. Roenick could flatten an opposing wing with a head-on, open-ice crosscheck, seize the puck in the same motion, outskate defenders the other way and blast a fake-middle, shoot-post wrister past the 'keeper with the same ease with which he pummeled Wayne Gretzky. Again, what's not to like?
Overrated archetype: Good … But Not That Good. Athletes whose indisputable real-world greatness is actually surpassed by their video game accomplishments. If Roenick had been as unstoppable as his EA Sports counterpart -- as opposed to a tougher version of Pierre Turgeon -- his recent retirement would have started a religious movement.
Fellow travelers: Larry Bird in "NBA 2K3"; Bill Guerin in "NHL Powerplay 96"; Mike Ditka in "All-Pro Football 2K8"; Mel Gray in "NFL 95"; Dennis Eckersley in "RBI Baseball 3"; John Dowd, the generic stand-in for Barry Bonds in "MVP Baseball 2005," an Olympian slugger who could put up 200 home runs in a full season. The lesson? Steroids < Pixels.
Expert opinion: Forget Sonic the Hedgehog. Roenick made the Sega Genesis worth owning. "In arguably the best sports video game of all time, Roenick was its best player," says Shawn Drotar, co-founder of the sports gaming Web site 5WGaming.com. "With linemates Steve Larmer and Michel Goulet ever-ready to flip him passes, Roenick could skate through any defense and put the biscuit in the basket like no other. Immortalized by the movie 'Swingers' and Vince Vaughn's line, 'It's not me, It's Roenick. He's good,' the virtual Roenick enhanced the real McCoy's reputation."
3. Michael Vick
Game: "Madden 2004"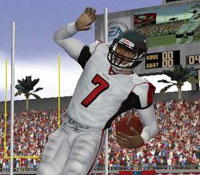 In real life: The most dangerous running quarterback since Randall Cunningham -- sorry, Steve Young -- Vick was named to his first Pro Bowl following a 2002-03 season in which he threw for a career-high 2,936 yards, rushed for 777 yards, set a single-game NFL quarterback rushing record with 173 yards and led the Atlanta Falcons to a stunning road upset of Green Bay, giving the Packers their first-ever playoff loss at Lambeau Field.
In the game: Able to drop back 20 yards and hurl the ball 70 more, Vick was more dominant in "Madden" than in his game-themed Nike commercial -- so dominant, in fact, that EA Sports added ramped-up defense and snarling cover boy Ray Lewis to "Madden 05." (A much-hated, QB-hampering passing cone appeared in "Madden 06," evidence that the virtual Vick was so broken, it took programmers two years to bring him under control.)
Overrated archetype: The Digital Warrior. Just as combine workout warriors create overly favorable impressions through sprinting, bench-pressing and other measurable activities that are tangentially related to football playing, digital warriors possess: (A) real-life strengths that are overvalued by video games; (B) real-life weaknesses that are undervalued. Vick is fast. He can throw the ball 60 yards on the run. He isn't particularly accurate, and his pocket decision-making is mediocre, but neither factor matters in a game in which off-target passes are nonexistent and the guy making the reads is holding the controller.
Fellow travelers: QB #12 Eagles from "Madden '92," Colorado QB #10 from "Bill Walsh College Football;" Gerald Green in "NBA 2K8," who deserves special mention. "In real life, Green's inability to play defense or find his place in a structured offense meant he didn't get to see the floor very often," says Chase Becotte, senior editor at the sports gaming Web site OperationSports.com. "In the video game world, a good stroke and good hops are all you need."
Expert opinion: "Madden 04's" Vick was akin to steroids: You could be principled and refuse to use him, only to watch your less-principled friends stomp you into your rec-room carpet. "If you were playing as the [Atlanta] Falcons, here was your game plan: Call a play from the shotgun, run around in the backfield with Vick for a while, then run up the field to the line of scrimmage and hit a 60-yard strike on the run for six," Drotar says. "If you were playing against the Falcons, here was your game plan: Put the controller down before you chuck it through your television."
4. Dell Curry
Game: "NBA Jam"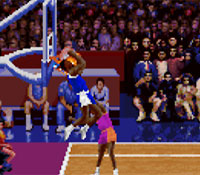 In real life: Sweet-shooting guard who averaged 11.7 points per game and connected on 40.7 percent of his 3-point attempts during a 16-year NBA career. Also the father of equally sweet-shooting rookie Steph Curry.
In the game: The digital Oscar Schmidt. Granted, "NBA Jam" wasn't a defensive-minded game -- not with 25-foot-high helicopter dunks -- but many of its virtual athletes couldn't hit a long trey without being on fire. (Literally.) Not so for Curry, who could drop triples like layups, and then get on fire, and then nail half-court heaves with ease … even over defenders such as President Clinton, who had only the entire United States military at his disposal.
Overrated archetype: The Single-Stat Superstar. Essentially, a real-world role player whose one standout skill -- in Curry's case, long-range sniping -- transforms him into a video game demigod.
Fellow travelers: Mark Price, Matt Bullard and Steve Henson in "NBA Live 95"; any player with a good 3-point shooting percentage in "NCAA Basketball" for the Super NES; David Noel in "NBA 2K8," whose 99 dunk rating made him a user favorite, even though he was cut before the start of the 2007-08 season.
Expert opinion: Noel's virtual rim-rattling skills are so over the top, he wouldn't be out of place next to Curry in an "NBA Jam" remake. "Noel would jump over the opposing team with flashy and powerful dunks, and if you tried sagging off him, his player model had a good enough release to make you pay from the outside," says TD St. Matthew-Daniel, a staff writer for Operationsports.com. "You often found yourself scrambling to find defensive schemes for Noel, more than you did for LeBron or D-Wade. Noel didn't even have his name called by the announcers in the game. But he was virtually unguardable."
5. Wayne Haddix
Game: "Tecmo Super Bowl"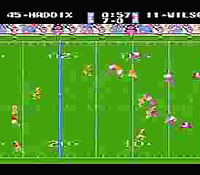 In real life: An otherwise undistinguished NFL cornerback out of noted pro factory Liberty University, Haddix made his first and only Pro Bowl in 1990 after picking off seven passes -- the only interceptions of his four-year career -- and returning three for touchdowns.
In the game: If airborne passes were made of iron, then Haddix would be a building-sized magnet … located in the middle of a black hole. Blessed with 75 ratings in max speed and interception skill, Haddix was arguably a better "Tecmo Super Bowl" defender than Rod Woodson, who recently was inducted into the real-life Hall of Fame. Haddix's presence on an otherwise mediocre Tampa Bay squad -- highlighted by bruising Reggie Cobb and oddly nimble Vinny Testaverde -- made his frequent picks that much more surprising. And infuriating.
Overrated archetype: The One-Year Wonder. In life, timing is everything; in video games, the timing of your freakish breakout season can punch your ticket to 16-bit Valhalla.
Fellow travelers: Ickey Woods in "Tecmo Super Bowl." A single year of stardom … but what a year. Shuffle on, Elbert. Shuffle on.
6. Pavel Bure
Game: "NHL 95"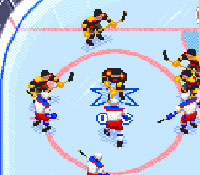 In real life: Fast. Really, really fast. Bure's quickness, deking ability and end-to-end speed earned him the nickname "The Russian Rocket," as well as six All-Star Game appearances and a Best Forward nod at the 1998 Winter Olympics (where he scored five goals in a single game against Finland). Limited by a series of knee injuries and surgeries, Bure nevertheless led the NHL in goals scored three times and retired with a 0.623 goals-per-game average, third all-time behind Mike Bossy and Mario Lemieux.
In the game: Bure didn't skate. He flew across the ice like an experimental rocket car on the Bonneville Salt Flats. On offense, Bure was a one-man breakaway; on defense -- and yes, Bure was a force without the puck -- he could cover the entire ice in the manner of a rangy free safety. When your video game alter ego moves like Sonic and everyone else moves like Mario, your speed is simply unfair.
Overrated archetype: The Speed Burner. From "Tecmo Bowl" to "Madden 10," speed has always been the most important and overvalued personal attribute in sports titles, and fleet-footed virtual athletes are almost always better than their real-world inspirations. Oakland Raiders boss Al Davis should have been a game programmer.
Fellow travelers: Thomas Johansson from "Virtua Tennis"; Devin Hester from "Madden 08," who received a first-ever 100 speed rating. Says programmer Shawn Lee: "It was a terrible way to represent the man. It made him crazy good at everything." The proof? Watch this.
Expert opinion: Just as Lew Alcindor's dominance led the NCAA to outlaw the slam dunk from 1967 to 1976, Bure's jets forced gamers to clamp down. "Bure was ridiculous," Ekberg says. "In an already lightning-fast game, he was a blur, a pure goal scorer and one of the original stars whose presence resulted in video game 'house rules' -- that is, no playing with the Vancouver Canucks allowed."
7. Ricky Williams
Game: "ESPN NFL Football (NFL 2K4)"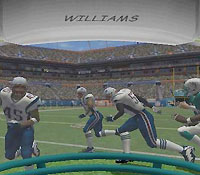 In real life: A workhorse running back. Rugged, smashmouth player enjoyed his finest pro season in 2002, compiling 16 touchdowns and a league-leading 1,853 yards on a whopping 383 carries. Before the suspensions and retirements and holistic medicine and late-night monologue marijuana jokes, Williams was a heck of a player.
In the game: A tactical nuclear warhead in shoulder pads. Williams had the speed to outrun defenders and the agility to follow blocks, but both qualities were unneeded luxuries, $20 bills atop a pile of winning lottery tickets. After all, why sweat avoiding would-be tacklers when you can simply smash the shoulder charge button and truck everyone in your way? Time and again, Williams would lower his head, summon the ghost of Earl Campbell and leave bitter, broken gamers in his wake. Through "ESPN NFL Football's" in-game achievement system, users could earn a virtual Williams bobblehead by rushing for 275 yards in a single game; given Williams' power, the doll may as well have been an award for pressing start.
Overrated archetype: The Opportune-ist, a digital athlete who is too good because his virtual skills dovetail with a game-design flaw or imbalance. "ESPN NFL Football" introduced an innovative running system that distinguished bruising, bulldozer backs from their shifty, finesse-minded counterparts -- problem was, programmers ran out of time to fine-tune the power runners. As a result, Williams' 90-plus break tackle rating functioned more like a 190-plus mark, making his dark visor and swaying dreadlocks the stuff of virtual nightmares.
Fellow travelers: Stephen Davis in "ESPN NFL Football"; Campbell in "All-Pro Football 2K8," whose combination of newly introduced, unbalanced special abilities -- "power," "stamina" and "workhorse" -- make him a tackle-shedding cyborg who actually gets harder to bring down the more he touches the ball. Uncle!
Expert opinion: Even the designers who logged late nights and long weeks creating "ESPN NFL Football" admit that Williams ought to sport an in-game Superman cape. "He's my boy and I had a hand in making the game, but Ricky Williams, even coming off his 1,800-plus-yard rushing season, was not deserving of his break tackle ability," says Dave Zdryko, who worked on the 2K football series and is the lead designer for the upcoming "Quick Hit Football." "He pretty much broke every first tackle without even having to do a special move."
8. Tom Chambers
Game: Lakers vs. Celtics and the NBA Playoffs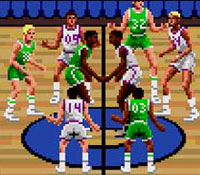 In real life: Probably a bit underrated. A double-digit scorer in 13 of his 16 NBA seasons, Chambers was named to four All-Star teams, is one of 20 players to score 60 or more points in a single game and retired with 20,049 career points, more than Scottie Pippen, Kevin McHale and Isiah Thomas. Chambers used his height (6-foot-10) and leaping ability to devastating effect in half-court pick-and-roll plays … not to mention the open floor, where he once nearly hurdled Mark Jackson en route to a two-handed slam.
In the game: "Lakers vs. Celtics" was one of the first sports titles to offer "signature moves" -- Michael Jordan's up-and-under, Magic Johnson's no-look finger roll, Larry Bird's baseline turnaround jumper -- that triggered when gamers pressed the shoot button from particular spots on the virtual hardwood. The moves themselves were guaranteed baskets, particularly Chambers' jet-packing double-pump dunk, which ludicrously began just inside the 3-point line.
Overrated archetype: The Glitch God, a digital athlete whose formidable prowess stems from a programming mistake. Sort of like a flaw in the Matrix.
Fellow travelers: Vince Coleman in "RBI Baseball," who could get a hit every single time if users placed the ball correctly down the third-base line (and also was impossible to throw out); Lonnie Young in "Tecmo Super Bowl," an Arizona Cardinals safety oddly rated as the fastest player in the game.
Expert opinion: The digital Chambers would have given "right way" basketball moralists like Larry Brown fits. "If you were playing against the Suns, your entire defense would be predicated on guarding against the [Chambers] trey," Drotar says. "It's not exactly what your coach preached in high school."
9. Ben Coates
Game(s): "All-Pro Football 2K8," the Madden series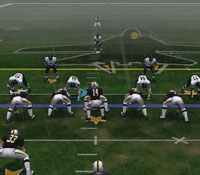 In real life: A durable tight end who went to the Pro Bowl five times and was named to the NFL's 1990s All-Decade Team, Coates retired as the fourth-leading receiver at his position in NFL history. Sure-handed and consistent, he was never a game-breaker, comparing favorably to Jay Novacek, Keith Jackson and Mark Bavaro.
In the game(s): A passing-game jackhammer. Coates over the middle … Coates over the middle … Coates over the middle … throwing to Coates on slants and crossing routes in "Madden" is like handing the ball to an in-his-prime Jim Brown in real life, because Coates is always just-enough open. And he always hangs on to the ball. "All-Pro Football" made Coates even more effective by giving him the breakaway speed to turn those same short receptions into long gains, and possibly broken control pads.
Overrated archetype: The Position Phenom, a virtual player who benefits by dint of where he lines up. Truth is, Coates isn't the only football game tight end that's overly effective. Just about all of them are. Blame it on toothless default pass rushing that doesn't force gamers to use tight ends as blockers. Or on slow-as-molasses pass-rushers who give crossing routes time to develop. Or on ineffective and nonexistent linebacker jams. Or on linebackers who can leap 10 feet in the air to bat down balls headed for the deep secondary, but can't break up a slant pattern right in front of their pixilated faces. In short, don't hate Coates. Hate the game! (At least until football programmers realize that most tight ends have less in common with Dallas Clark than Desmond Clark.)
Fellow travelers: Every mediocre real-world quarterback in every football game ever. Think about it: The majority of college and pro signal-callers are barely serviceable on a good day (hence the premium prices for talented QBs). In games, on the other hand, those same noodle-armed mistake-makers are perfectly adequate, practically indistinguishable from their star counterparts. The next time a season-ending injury to virtual Peyton Manning forces gamers to change their entire "Madden" playbook will be the first.
Expert opinion: Forever finding the seam, Coates frolicked in a digital sweet spot between opportunity and ability. "He benefited greatly from a position that is too effective in video game football," Zdryko says. "I think he also benefited from the fact that he has great physical skills, such as his speed and height. I know the height played a big factor in making him overly effective in 'APF' because he could jump over most LBs and DBs to make catches."
10. Randy Moss
Game: "NFL 2K," "2K1," "2K2"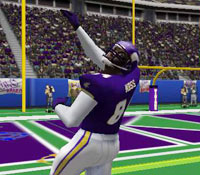 In real life: A threat to score on every play.
In the game: A disappointment if he didn't score on every play. Speedier than a locomotive, able to leap defensive backs in a single bound, his arms seemingly slathered in virtual stickum, Moss was a superhuman touchdown producer, rendering prevent defenses more useless than they are in actual football. Says says a programmer who worked on the 2K series: "Bombs away! Moss is one of the greats. But you couldn't cover him with anyone, ever."
Overrated archetype: The Cover Boy. Why do athletes jockey to be on the covers of video games? Is it the endorsement money? The extra bit of fame? Or is it the knowledge that cover athletes typically seem to receive some sort of in-game ability boost, the virtual equivalent of home-field advantage? (On the other hand, maybe that counts as karmic balance for cover curses.)
Fellow travelers: Ken Griffey Jr. from his namesake Nintendo game; Brett Favre from "NFL Quarterback Club featuring Brett Favre"; Adriano and his 99 shot power from "Pro Evolution Soccer 2007"; Pedro Martinez in "World Series Baseball 2001," who threw only 99 mph fastballs. Albeit not with a midget on his shoulders.
Expert opinion: In a galaxy of fearsome cover boys, Moss is a supernova. "He caught everything," Drotar says. "His speed, leaping ability and sticky fingers made him as reliable as an extra point -- except instead of one point, Moss got six. When the most effective play in the game is a Hail Mary pass to the guy wearing the purple No. 84, you know something's wrong. Moss also might be the only player on this list who directly created another overrated in-game athlete, teammate and quarterback Daunte Culpepper, who needed only to lob the ball up for grabs to rack up the yards."
11. Bob Nelson
Game: "Tecmo Super Bowl"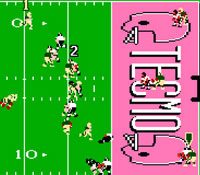 In real life: Defensive tackle. Played three NFL seasons. Recorded three sacks. Would have to quadruple that number to qualify as an afterthought. Would have to quintuple that number to be confused with former pro linebacker Bob Lee Nelson, who started in two Super Bowls for the Oakland and Los Angeles Raiders.
In the game: Bane of centers, eater of quarterbacks, destroyer of worlds. A blurry smudge of pixels that keeps offensive coordinators up at night. Better than Richard Dent. For reasons unknown, Nelson's speed rating is better suited to a defensive back; under user control, said speed can be used to slip past the opposing center and guard, untouched, on almost every snap. (As soon as the ball is hiked, press down and the dive button.) Twenty-sack games and 200-sack seasons are not out of the realm of possibility.
Overrated archetype: Mr. Inexplicable. Digital athletes who are simply and mysteriously effective, sans rhyme or reason. Nelson is lucky to be in the game. Yet in the game, he's a one-man natural disaster. Why ask why? Just try to duck.
Fellow travelers: Petr Klima in "NHLPA 93"; Mike Ridley in "NHL 95"; Brian Bosworth in "All-Pro Football 2K8," a Mike Singletary-like tackling machine. "I hate to pile on the Boz, but he's the very definition of overrated," Ekberg says. "He has no place in anything with the phrase 'All-Pro' in its title."
Expert opinion: Had Nelson been this ferocious in real life, Michael Lewis would be writing a book about the evolution of the center position. "The nose tackle dive play was called the 'Bob Nelson' in my area," says Glen Haag, co-author of the SportsGamerBlog.com. "You would set ground rules before the game began that no one could use the dive play with Nelson. I have no idea why the people at Tecmo loved that man like they did, but he was almost unstoppable."
12. Bo Jackson
Game: "Tecmo Super Bowl"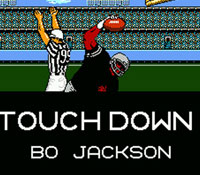 In real life: A Bosworth-flattening, long ball-hitting, baseball bat-over-the-knee-snapping two-sport marvel, Jackson was the sports world's closest thing to a video game character incarnate. As a Los Angeles Raiders running back, Bo knew touchdowns; as a Kansas City Royal, he literally ran along walls; as a shoe pitchman, only Michael Jordan was his peer. Jackson was as much myth as man, but still -- if you coldly assess his football numbers, he was a part-time player who never cracked 1,000 yards in a season and made only one Pro Bowl appearance.
In the game: Shiva the God of Death. Gaze upon Bo, ye Christian Okoyes, ye Jerry Rices, ye Dan Marinos. And despair.
Overrated archetype: Tecmo Bo. A digital athlete so legendary, so awe-inspiring, he is his own archetype.
Fellow travelers: Are you kidding?
Expert opinion(s): Jackson gets the last words. Three of them, actually.
Drotar: "The king of overrated video game athletes, and there's no close second. I really didn't play 'Tecmo Bowl' too much, and part of the reason was Jackson, who could start a play by running backwards, circling around at his own goal line and then take off down the sideline for six almost every time. It was ridiculous and honestly, not really all that fun, but for a generation of gamers, the 'Tecmo Bowl' version of Bo Jackson did more for his legend than his actual 38-game playing career."
Ekberg: "Bo has to be one of the most overrated athletes in sports game history. And that's coming from an Auburn graduate and huge fan of No. 34. Sure, he steamrolled over The Boz years ago but, unlike 'Tecmo Bo,' Jackson could actually be tackled in real life."
Lee: "Do I need to explain this one? He was a great running back. But in 'Tecmo Bowl,' he was God!"
Patrick Hruby is a columnist for Page 2.