Commentary
Page 2's World Cup of Beer, Group A
Originally Published:
June 10, 2010
By
Shane Igoe
| Special to Page 2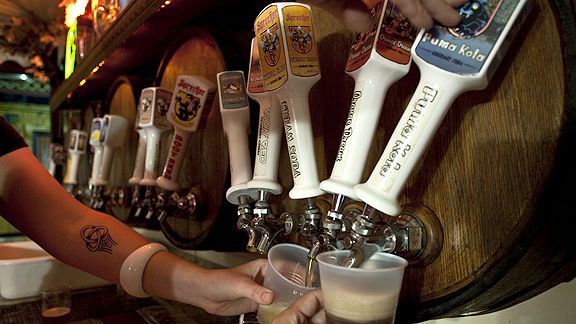 AP Photo/Morry Gash
While many futbol purists make the case that Americans are ignorant when it comes to the beautiful game, they can't make the same point when it involves cases of beer. After all, isn't this the country which invented the "Bud Bowl?"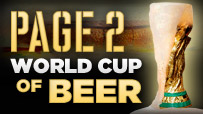 So with the 2010 World Cup set to kick off in South Africa, Page 2 decided to arrange a concurrent side tournament involving another highly sought-after gold standard -- beer.
As the best players in the world head to the pitch, we pitch you to follow our own tournament: Page 2's World Cup of Beer. Just as the real World Cup is divided into eight groups of four teams, we set up a similar competition involving one famous beer from each of the 32 nations. Over the next week, we will break down each group, sending two beers forward into a Round of 16. Then we will run it down the until one beer is left standing.
So whether you use our tournament as a way to introduce yourself to the real World Cup or just as a way to give new beers a try, we encourage you to follow along each day and let the comments fly. Did we select the right beer to represent each country? Which beer should win each group? Which should win it all? Please comment below, as we plan to drink it up and defend our picks.
---
Group A beer breakdown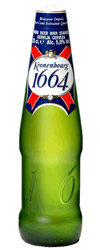 Courtesy of Carlsberg Group
FRANCE
Beer: Kronenbourg
Established: 1664
Notes: France is known for its viticulture and produces a number of high-quality beers which borrow from Belgium's Trappist techniques, including the likes of 3 Monts and the Ch'Ti beers from Brasserie Castelain and Jenlain.
Intangibles: This funny ad from Kronenbourg involving Zinedine Zidane icing his forehead kicked Kronenbourg over the top in this group.
Who could use one: Thierry Henry. After his controversial hand ball against Ireland in qualifying, he might want to relax and throw one back. But we doubt it will be any Dubliners buying him that pint.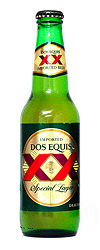 Cuauhtémoc Moctezuma Brewery
MEXICO
Beer: Dos Equis
Established: 1897
Notes: The "Most Interesting Man in the World" beats out a crowded field consisting of Bohemia, Corona, Pacifico, Negra Modelo, Tecate and Sol.
Intangibles: The name Dos Equis comes from the label's distinctive "XX" logo, which was first used to signify a special brew -- Siglo XX -- produced to celebrate the arrival of the 20th century.
Who could use one: Giovani Dos Santos, who threatened to quit the team after his brother failed to make the roster, and Rafael Marquez, who can toast his impending retirement.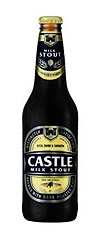 SAB Miller Brands
SOUTH AFRICA
Beer: Castle Milk Stout
Established: 1894
Notes: The land of De Beers has a few diamonds in the rough in the beer department. Other popular brews include Castle Lager, Black Label and traditional native beer Umqombothi, which is made from maize.
Intangibles: We can't help but wonder if those ubiquitous vuvuzela horns seen in the stands double as beer bongs.
Who could use one: Colonel Vishnu Naidoo, South Africa's head of security for the World Cup, who has already had to deal with a stampede at a tune-up match.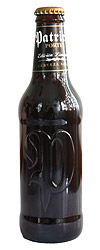 Courtesy of Patricia beer
URUGUAY
Beer: Patricia
Established: 1928
Notes: Wine and whiskey are Uruguay's preferred potent potables, but Pilsen, Zillertal and Nortena are popular beer alternatives.
Intangibles: The Patricia brewery is adjacent to a famous water and fruit beverage company, Salus. Hence, it's rumored that Patricia gets its signature crisp taste as the result of using the sweet Salus water.
Who could use one: The entire country. After winning the first World Cup in 1930 as the host nation, Uruguay won again in 1950 but has failed to win the tournament since.
---
Who advances out of Group A
• France (Kronenbourg):
Henry steals another victory out of thin air.
• Mexico (Dos Equis):
"Stay thirsty, my friends."
---
Shane Igoe is a sports and entertainment writer based in Los Angeles. He can be reached via his Twitter page.