Single page view
By Bill Simmons
Page 2
The NBA draft never disappoints. Even during last night's pregame show, within 20 seconds, Mike Tirico set the bar for hyperbole by calling New York City "the greatest city in the world." Jay Bilas creeped everyone out by bemoaning the lack of a "sexy superstar." And everyone seemed to feel the same way: Any time you have a superstar-free draft with a never ending supply of Upside Guys and Foreign-Born Guys, with some of the most incompetent executives drafting these players, there's always some tremendous upside potential.
Without further ado …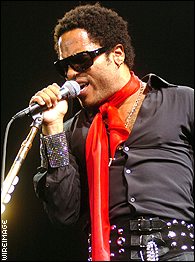 Apparently the license for "Whoomp! (There It Is)" was a tad too pricey.
7:30 p.m. – Nothing gets me more pumped for the NBA draft than a Lenny Kravitz song from 12 years ago. Really? "Are You Gonna Go My Way?" was the best ESPN could come up with tonight? Anyway, I'm joined here by … well, nobody's here. It's just me (Dad couldn't make it). Although I might get stuck with a crying baby at some point if the Sports Gal pulls the disgusted, "I know you're working, but do you think you could stop watching sports and take her for 20 minutes?" look on her face at some point in the first round. Stay tuned.
7:32 – Ladies and gentleman, Mr. David Stern …
"Hello everyone and welcome to the NBA Draft at Madison Square Garden in New York City, home of the Knicks and (whoops, I have to sound excited when I say this) the New York Liberty! A quick note – this is the last year that we will allow high schoolers to be drafted. As you probably heard by now, I have destroyed the Players Association again. There's nothing left. Just rubble. Don't challenge me again – next time, the casualties will be significant. I'm warning you …"
7:34 – On the clock: The Bucks, who are planning to take Andrew Bogut at No. 1. No, not in a supplemental draft – the actual draft. I thought he was going to be the next Bill Wennington until last week, when I found out he was only 20 years old. Now I'd like to upgrade that prediction to the poor man's Mike Gminski. Which isn't necessarily a bad thing – G-Mo had a few good years, and sported the best, red, mid-'80s beard except for possibly Chuck Norris. Plus, the clips of Bogut trying to guard Amare Stoudemire could fill an NBA DVD some day.
Meanwhile, Greg Anthony worries about Bogut going to the coachless Bucks, saying, "Without a coach, you don't have a philosophy, a style or a system." Apparently he didn't watch Atlanta last season. That's followed by Tirico pointing out that the 1999 Clippers (with Michael Olowokandi) were the last team that drafted a center first even though they didn't have a coach, followed by Anthony laughing and joking, "I hope that's not an omen." Do you think a group of fans have ever been less excited by a No. 1 pick than Bucks fans? In any sport?
7:36 – Bogut (desperately needing to grow a wispy mustache) goes first and hugs a bunch of happy Australians. Couldn't they have given us a "Most Successful Australians" montage here? They could have shown the Crocodile Dundee, Men At Work, Nicole Kidman, the Bee Gees … I mean, this is a guy who could go down some day as the greatest Australian-Croatian center of all-time. We can't celebrate this?