Commentary
You won't believe what Simmons saw
Originally Published:
August 5, 2009
By
Bill Simmons
| Page 2
PART 1 | PART 2 | PART 3 | PART 4 | PART 5 | PART 6 | PART 7 | PART 8 | PART 9 | PART 10 | PART 11 | PART 12 | PART 13 | PART 14 | PART 15 | PART 16 | PART 17 | PART 18 | PART 19 | PART 20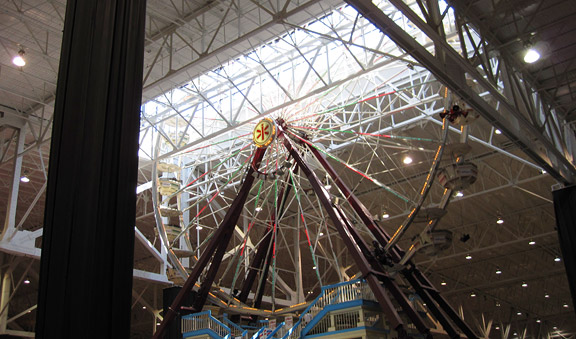 A game-used Ferris wheel from the 1952 World Series. (Waiting.) Just kidding. It's a plain old Ferris wheel. What was it doing in the middle of a giant convention center in Cleveland? I wish I knew.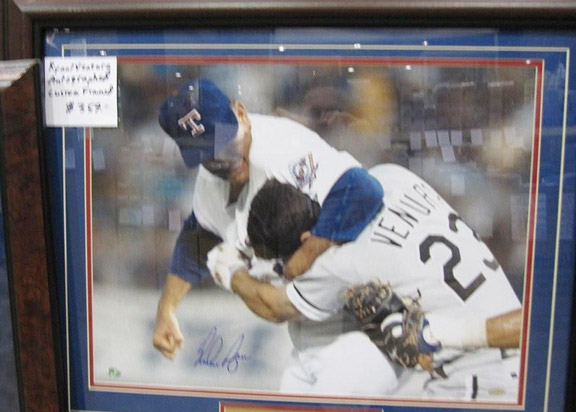 This signed photo is a sports memorabilia show staple right up there with Hawaiian shirts, greasy food and guys who look like they may have paid someone to lose their virginity. Never fails to slay me. I love the fact that Nolan Ryan happily signs these things. "Sure, I'd love to sign your photo of me kicking Robin Ventura's ass! Give me a marker!"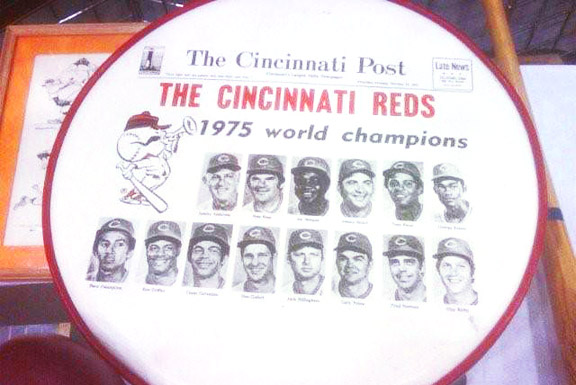 The greatest footstool ever made. If they had had one for the '75 Red Sox, I would have cleaned out my bank account for it.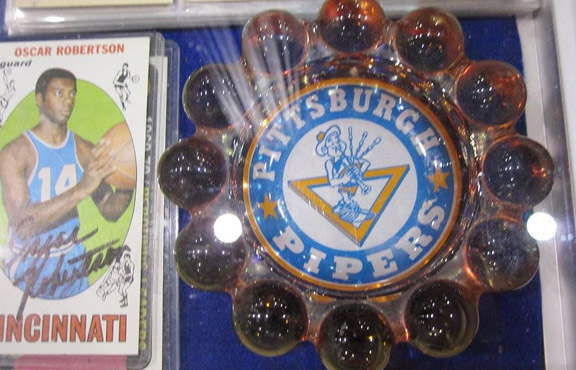 "Excuse me, you wouldn't happen to have any glass ashtrays of obscure ABA teams from the late '60s, would you?"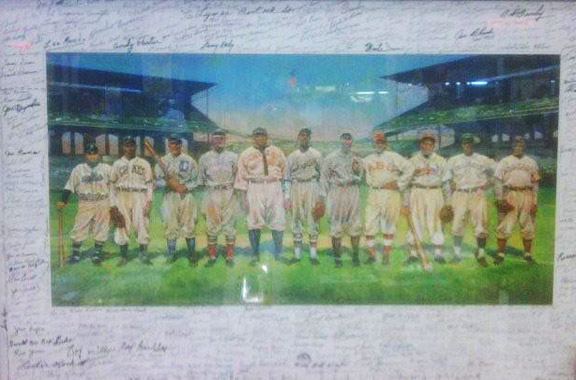 Just your average framed photo autographed by 300 different Negro Leaguers. You see these at Target and Costco all the time.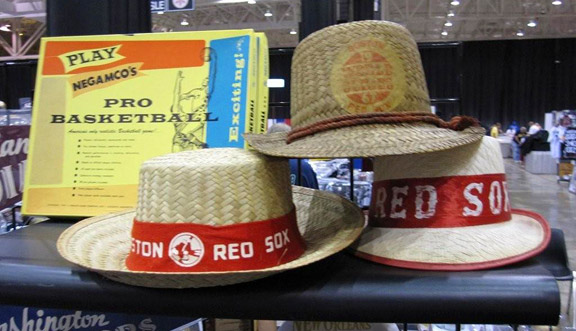 Authentic press hats worn by Boston reporters from the '50s and '60s. Imagine if they wore these things now. Would one of these things even fit on Dan Shaughnessy's head? Couldn't they have a throwback day on "PTI" with Kornheiser and Wilbon wearing 1960s press hats and heavy overcoats? BRING BACK PRESS HATS!!!
The Sports Guy
Bill Simmons (
@BillSimmons
) is the editor-in-chief of Grantland and the author of the
New York Times
no. 1 best-seller
The Book of Basketball
. For every Simmons column and podcast,
log on to Grantland
. To send him an e-mail, click
here
.