Commentary
You won't believe what Simmons saw
Updated:
August 5, 2009, 6:01 PM ET
By
Bill Simmons
| Page 2
PART 1 | PART 2 | PART 3 | PART 4 | PART 5 | PART 6 | PART 7 | PART 8 | PART 9 | PART 10 | PART 11 | PART 12 | PART 13 | PART 14 | PART 15 | PART 16 | PART 17 | PART 18 | PART 19 | PART 20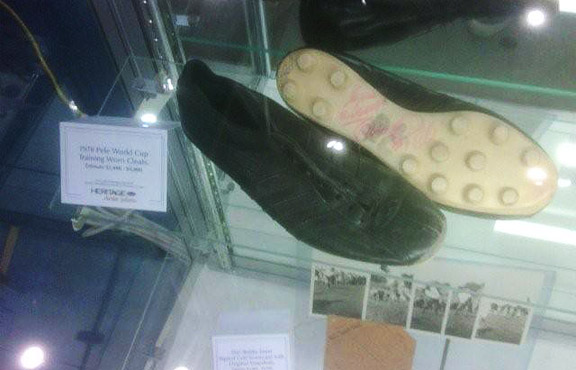 Pele's training cleats for the 1978 World Cup were going for a mere four grand. Please, Hatch. You must buy my cleats. You know how much these cleats mean to me. If you don't buy them now, you lose more than just a pair of cleats. Please, Hatch.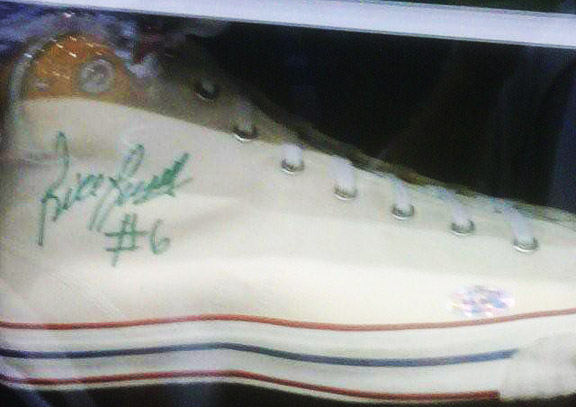 Bill Russell's signed Converses were going for more than …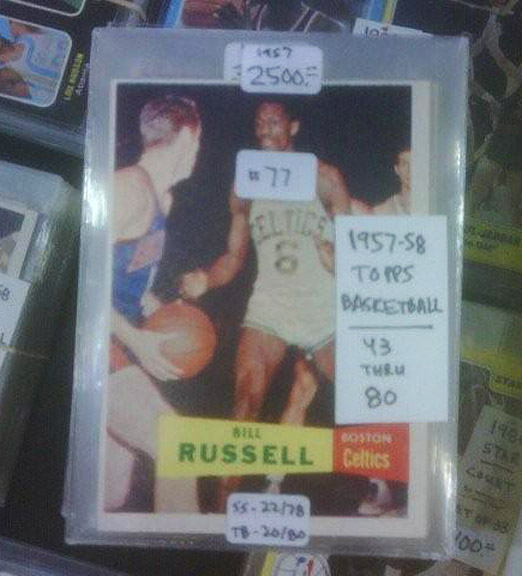 … Bill Russell's hard-to-find-in-good-condition 1957 rookie Topps card. It would cost you more money to collect all of Russell's relevant collectibles than he made when he played. Seriously.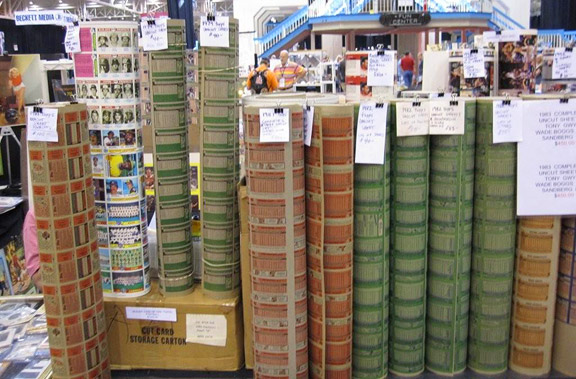 Another big disappointment for me: The only booth with uncut Topps sheets didn't have any NBA '70s stuff. In my opinion, uncut sheets (a sheet of vintage cards that were never actually cut up into packs) are the single most underrated collectible. I have three framed in my son's room: a 1976 Topps baseball sheet that includes multiple Oscar Gamble Afro cards; a 1985 USFL sheet that includes Herschel Walker, Jim Kelly, Reggie White, Doug Flutie and more; and a 1979 NBA sheet in which 60 percent of the players look like they did enough coke to kill a police horse. Anyone who walks into that room stares at those sheets in disbelief. I was hoping for a 1976-77 NBA Topps tall boy sheet. No dice. Some day.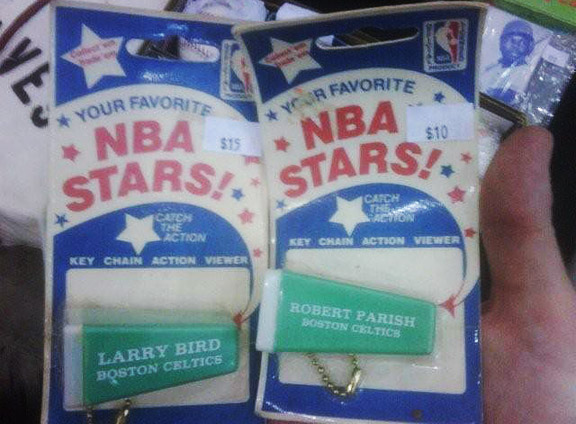 On the bright side, they had these dopey key chains that, if you look inside the little eyehole, you can see pictures of your favorite players. These didn't exactly sell like hot cakes at the time. I bargained the guy down to $23 for them. Why? I don't know.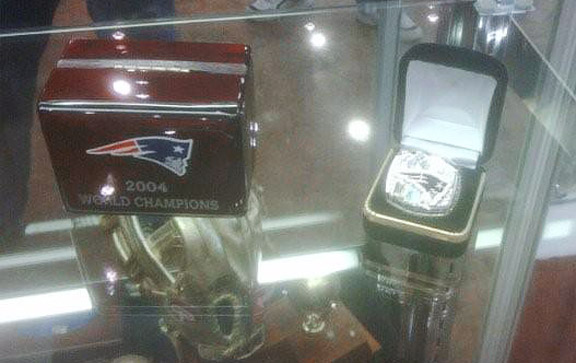 A sample Super Bowl ring from the 2004 Pats. People who collect rings confuse me; if you didn't play or work for the team, why have one? And if you're buying a ring that someone pawned because they fell on hard times, what's the fun in that? It's like buying a haunted house.
CLICK HERE FOR NEXT GALLERY
The Sports Guy
Bill Simmons (
@BillSimmons
) is the editor-in-chief of Grantland and the author of the
New York Times
no. 1 best-seller
The Book of Basketball
. For every Simmons column and podcast,
log on to Grantland
. To send him an e-mail, click
here
.