Commentary
You won't believe what Simmons saw
Updated:
August 5, 2009, 6:02 PM ET
By
Bill Simmons
| Page 2
PART 1 | PART 2 | PART 3 | PART 4 | PART 5 | PART 6 | PART 7 | PART 8 | PART 9 | PART 10 | PART 11 | PART 12 | PART 13 | PART 14 | PART 15 | PART 16 | PART 17 | PART 18 | PART 19 | PART 20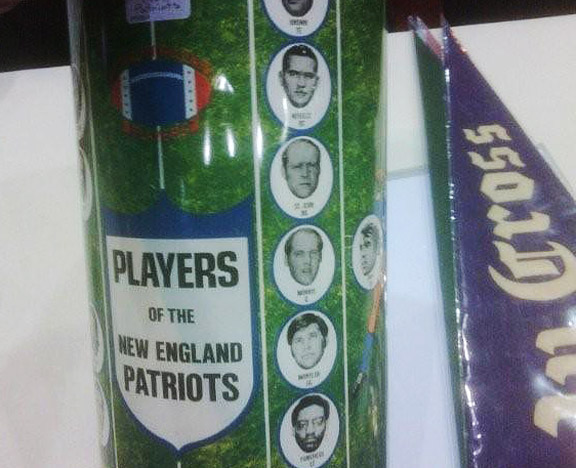 I found this 1969 New England Patriots garbage can that had pictures of 25 to 30 players on it, including center Jon Morris, whose daughter has been a good friend of mine since college. I bought it for $35. Immediately. Where's it going? I didn't know. And I didn't care. I just knew it would bug his daughter that I had it and she didn't. (And it did. Hah!)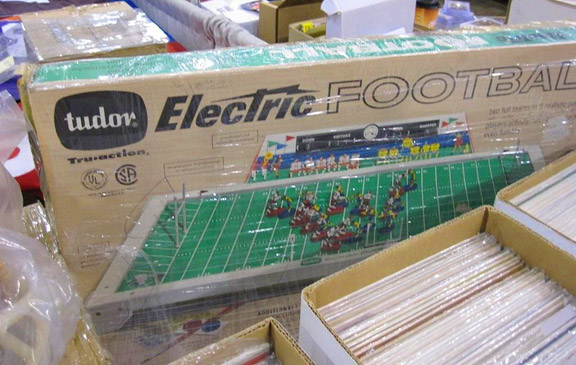 When I was growing up, we thought it was a good time to plug in a fake football field so it vibrated, then watch tiny football pieces vibrate around like they were actually playing. I wish I was making this up.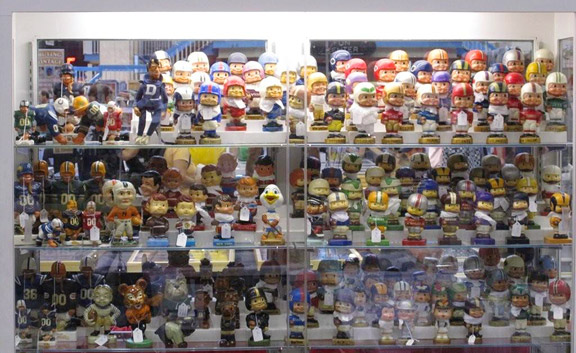 Can I interest you in some vintage bobbleheads?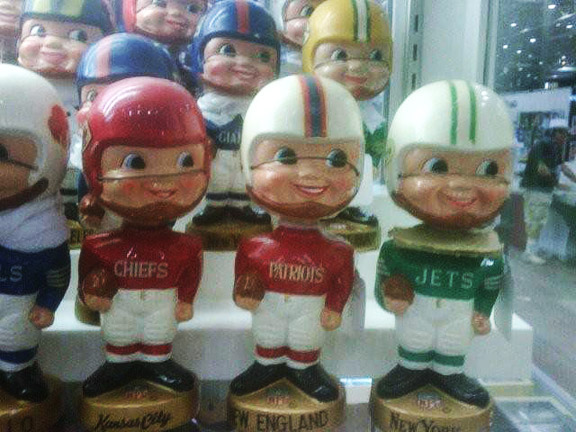 That Patriots bobblehead was going for $200. I thought about stepping in until I remembered that my little son would absolutely get ahold of it and smash it into 20 pieces. In fact, I'm surprised he didn't telepathically do this while I was looking at it.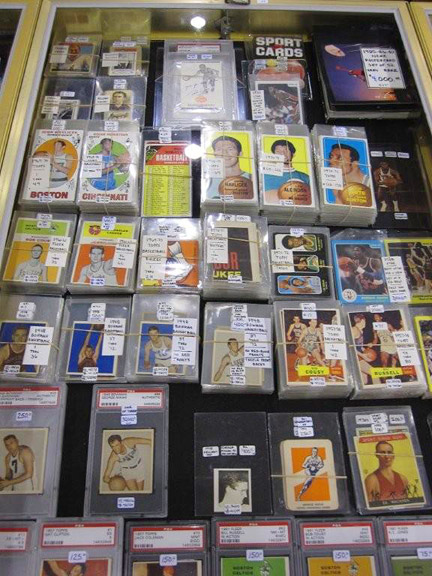 Strange subplot of the collector's show: Very few cases containing killer basketball cards. This was one of them. It's strange that the NBA Finals had the same TV ratings as the World Series, but there's 25 times as much baseball memorabilia.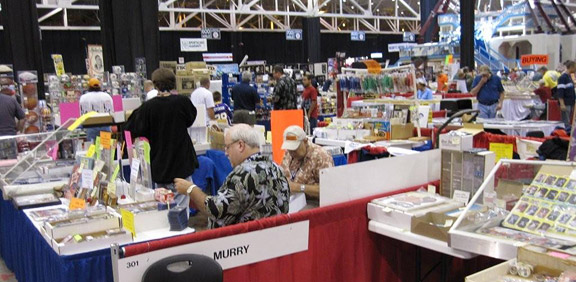 The collector's convention is a great place to see old guys dressed like Morty Seinfeld.
CLICK HERE FOR NEXT GALLERY
The Sports Guy
Bill Simmons (
@BillSimmons
) is the editor-in-chief of Grantland and the author of the
New York Times
no. 1 best-seller
The Book of Basketball
. For every Simmons column and podcast,
log on to Grantland
. To send him an e-mail, click
here
.