Commentary
You won't believe what Simmons saw
Updated:
August 5, 2009, 6:03 PM ET
By
Bill Simmons
| Page 2
PART 1 | PART 2 | PART 3 | PART 4 | PART 5 | PART 6 | PART 7 | PART 8 | PART 9 | PART 10 | PART 11 | PART 12 | PART 13 | PART 14 | PART 15 | PART 16 | PART 17 | PART 18 | PART 19 | PART 20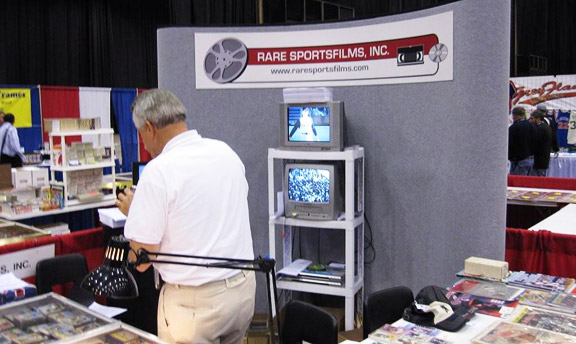 Time for a special page devoted to my favorite collectors of the show. This is the "Rare Sports Films" guy. If you're looking for tape of something obscure, like the 1971 ABA Finals, look no further. He's the Dino Velvet of sports films.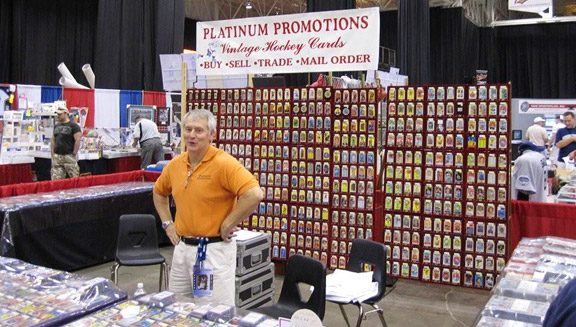 Here's the Rare Hockey Cards guy. I kept hoping he'd get in a fight with another dealer, then pull the guy's Hawaiian shirt over his head and whale on him. Didn't happen.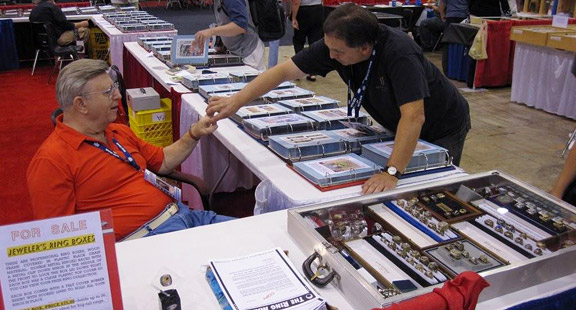 This guy calls himself "The Ring Man." When I started to take a picture of his display of championship rings, he snapped angrily, "NO PICTURES!!!!" Sure thing, Ring Man.



(Time for a tangent: One of my favorite rules of collecting is "never buy from a dealer who's an a-hole." It's just not worth it. You'll always have the stink of the jerk who sold whatever you bought on it. Unfortunately, many of these guys are unfriendly; it's a relatively lonely business filled with unhappy people who act like they have more power than they do and don't mind spitting chicken fingers on you as you're trying to negotiate a price with them. The way to combat these people is by not giving these people money. I know, crazy. What's amazes me is their willingness to throw away any rules for selling that work in any other walk of life: being friendly and reasonable; having a sense of humor; avoiding any condescending or derisive remarks; not keeping a customer waiting because you're busy telling another dealer a stupid story about your personal life; engaging the customer immediately instead of appearing put out because they've interrupted your lunch or your phone call; etc., etc. It's one of those professions in which, when you deal with someone normal and friendly, you feel obligated to thank them for being normal and friendly. Sad but true.)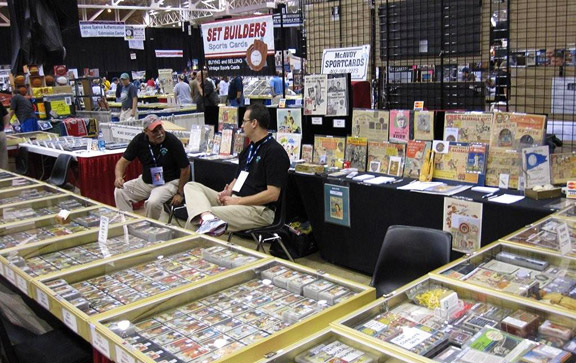 On the flip side: I liked the McAvoy Sports Card guys. Friendly, organized, possessed a killer collection and allowed me to look at their vintage basketball cards without spitting food on me or regarding me like I was a Crip walking into Bloods territory. They're based out of Nebraska.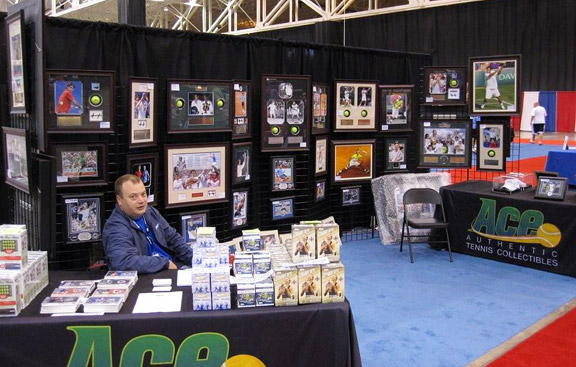 When you're the Tennis Collectible Guy, you should definitely bring reading material for those four-hour dead spots between customers.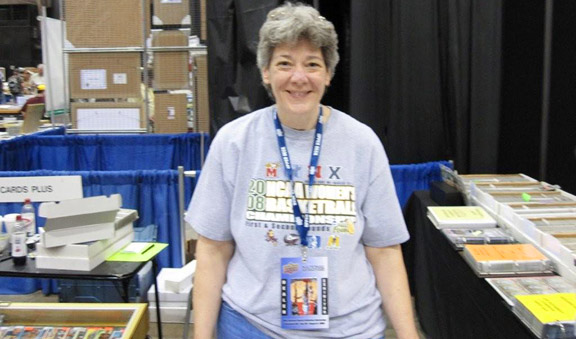 My favorite dealer of the show. Sadly, I lost her card and can't plug her store (which was based in Maryland). She sold me some 1970 Topps basketball cards and couldn't have been nicer.
CLICK HERE FOR NEXT GALLERY
The Sports Guy
Bill Simmons (
@BillSimmons
) is the editor-in-chief of Grantland and the author of the
New York Times
no. 1 best-seller
The Book of Basketball
. For every Simmons column and podcast,
log on to Grantland
. To send him an e-mail, click
here
.