Commentary
You won't believe what Simmons saw
Updated:
August 5, 2009, 5:58 PM ET
By
Bill Simmons
| Page 2
PART 1 | PART 2 | PART 3 | PART 4 | PART 5 | PART 6 | PART 7 | PART 8 | PART 9 | PART 10 | PART 11 | PART 12 | PART 13 | PART 14 | PART 15 | PART 16 | PART 17 | PART 18 | PART 19 | PART 20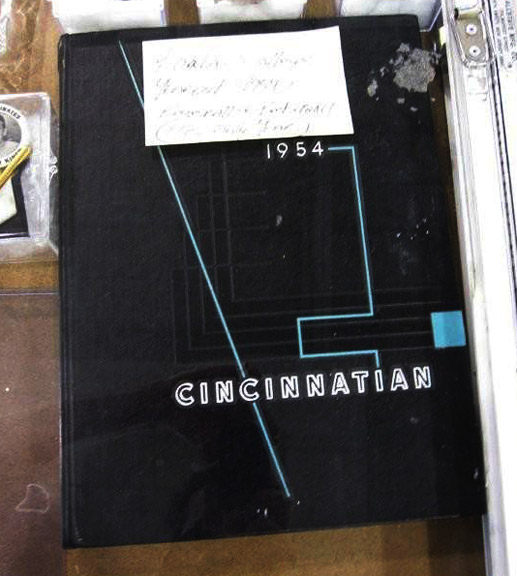 Sandy Koufax's high school yearbook. A must for anyone who collects the high school yearbooks of the greatest Jewish athletes ever.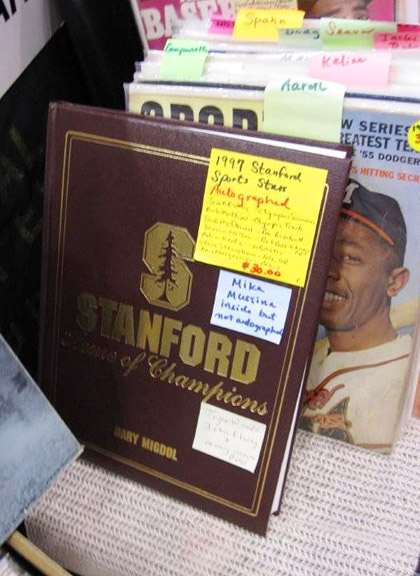 For a second, I thought this was Tiger Woods' college yearbook. I wanted to buy it just to see if he was voted "most likely to fart during the fourth round of the 2009 Buick Open."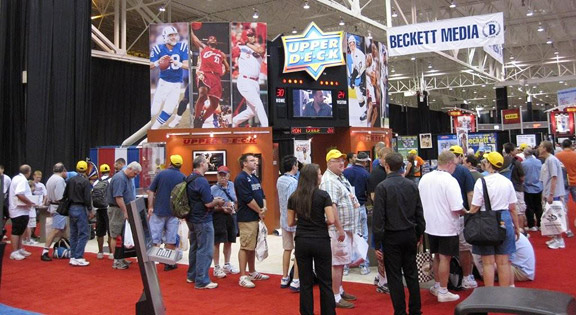 Put it this way: There are sausage fests, there are mega-sausage fests and then there's the National Sports Collectors Convention. You have a better chance of meeting your future wife in an all-male penitentiary during a Gay Pride parade.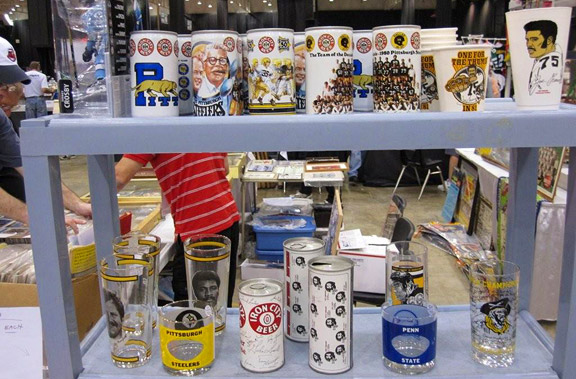 I texted this picture to my buddy Dameshek (a Pittsburgh fan). He texted back, "Where are you? I can only imagine it's heaven." Vegas won't take odds of Dameshek joining me in Baltimore next year for the 2010 convention. Take the odds off the board.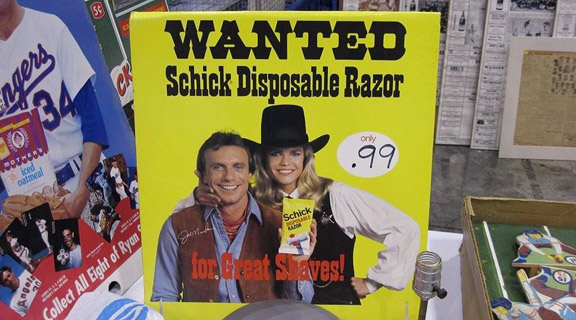 Does the fact that this led to Montana's divorce (and him marrying the woman in the ad) make it more or less valuable? I say more. Also, is there a collector of rare sports divorce memorabilia? You could start with this ad, a signed Juanita Jordan basketball, signed legal documents from Michael Strahan's ugly divorce case …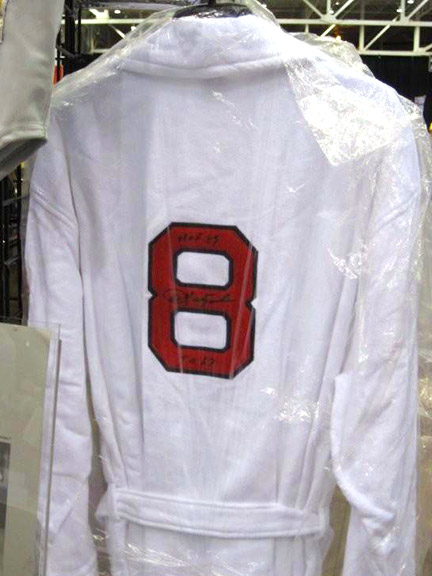 Carl Yastrzemski's autographed bathrobe was going for a jaw-dropping $1,400. I thought about buying it, then slipping it on after every tough Red Sox defeat and smoking Marlboro Reds while shooing away fake reporters … but I decided against it.
CLICK HERE FOR NEXT GALLERY
The Sports Guy
Bill Simmons (
@BillSimmons
) is the editor-in-chief of Grantland and the author of the
New York Times
no. 1 best-seller
The Book of Basketball
. For every Simmons column and podcast,
log on to Grantland
. To send him an e-mail, click
here
.