"The Dark Knight Rises" has accumulated such a spectacular box office take that it could finance the operation of the entire federal government for one second. That's serious money! If you paid close attention during the football scene, filmed on location at Heinz Field using Pittsburgh Steelers players as extras, the opponent of the Gotham team was the Rapid City Monuments. The NFL won't be expanding into Rapid City, population 67,000, anytime soon. But it's a fine place to check out monuments. At least the opponent wasn't Raccoon City!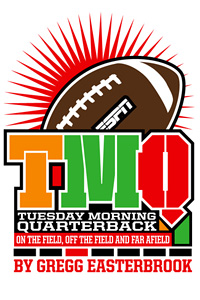 There have been 11 Batman theatrical-release films, beginning in 1943 and ranging from super-straight to camp to semi-serious to preposterous to the recent dark, brooding iterations. At the end of last season, Tuesday Morning Quarterback promised to reveal his favorite Bat-flick. It's "Mask of the Phantasm," the sole theatrical-release cartoon in the series.
"Mask of the Phantasm" hit theaters on Christmas Day 1993, and promptly bombed, though it enjoyed a second life as a cult hit on VCR and now DVD. In the flick, Bruce Wayne and Batman are voiced by Kevin Conroy, whose deep tones are perfect for the character and a refreshing change from the obviously fake synthesized Batman voice in the movie "The Dark Knight." Other roles in "Mask of the Phantasm" are voiced by Dana Delaney, who in 1993 could smolder even if you couldn't actually see her, Mark Hamill (Luke Skywalker), Stacy Keach, Efrem Zimbalist and Abe Vigoda. Delaney's character is first a love interest, then foe, then a vital ally for Batman: the formula for the Anne Hathaway character in "Dark Knight Rises."
Of course "Mask of the Phantasm" is a silly cartoon. The Phantasm can teleport -- it's never explained how -- and the Joker has taken over and booby-trapped an entire amusement park without anyone noticing. But from this columnist's perspective, Christopher Nolan's Batman trilogy movies were silly cartoons too, just with pretentiousness and bloodless slaughter added. If you never caught "Mask of the Phantasm," buy the DVD.
In Tuesday Morning Quarterback news, all good things must end. Two perennial items are being retired, or at least put into storage to be curated by future historians of sports columns: Christmas Creep and Cheerleader of the Week.
In a mere decade, Christmas creep as a social phenomenon has gone from outrageous to common to all but required by federal law. The amusement value of noting Christmas creep has worn off. The Unified Field Theory of Creep item will continue.
A decade ago, when TMQ began the Cheerleader of the Week item, many people didn't realize that NFL team websites were posting photos of scantily clad gorgeous women, and selling bikini calendars. Now everyone knows that.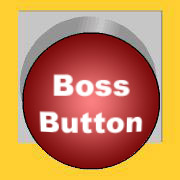 TMQ's Cheerleader of the Week always included biographical sketches, to demonstrate there are NFL cheerleaders who both radiate sex appeal and hold impressive college degrees, work in important jobs or have other credentials that defy cheer-babe stereotypes. And the Cheerleader of the Week item showed that sports dance-team members who are fit and assertive make better sex symbols than the emaciated, vacant-eyed women of lingerie and fashion modeling.
But now that many sports websites run NFL cheerleader photos -- usually just cheesecake pics, with the woman not even identified -- TMQ's take is no longer distinctive. That I did it better doesn't matter. Plus, I've found I must read 20 cheerleader bios for each one woman who ends up mentioned in the column, and the thrill has worn off.
Since NFL cheerleaders are part of the entertainment -- pretty dancing girls have a long history in entertainment, at least as far back as vaudeville -- the cheerleaders will continue to be discussed and shown, as circumstances merit. Just no more regular items.
Now, the Tuesday Morning Quarterback AFC Preview.
Baltimore Ravens: Since Joe Flacco arrived, the Ravens are 49-24, and Flacco has the most quarterback wins in the NFL. But every campaign ended with a hangover: two AFC title loses, two divisionals losses. Baltimore under Flacco is 44-20 during the regular season, 5-4 during the playoffs. Last season came down to a broken-up pass into the New England end zone with 22 seconds left; if caught, the Ravens would have attended the Super Bowl. On the next snap, Baltimore was clobbered by a no-call -- Sterling Moore held the intended receiver with both hands, no flag. Then a missed short field goal, and another hangover.
Why do the Ravens sputter in January? TMQ's journalist pal Jim Fallows speaks of the Dull Ray, an evil ray gun that editors fire at interesting stories to make them dull. Baltimore coaches seem to possess a Dull Ray, and they fire it at Ravens game plans in the postseason. During the fall, the Nevermores perform with swagger and take risks. In the 2011 season opener versus Pittsburgh, gaining a 27-7 lead to start the third quarter, the Ravens went for the 2-point conversion and iced the contest. Fortune favors the bold! But when January rolls around, Baltimore goes into a shell. Does Coach Harbaugh/East get the yips when the pressure is on?
Maybe a moved-franchise curse is at play. Reader Jay Lenrow of Baltimore notes, "The Baltimore Colts had an iconic quarterback named Johnny Unitas and the Indianapolis Colts had an iconic quarterback named Peyton Manning. Both were released by members of the Irsay family. The football gods don't like that sort of thing."
Buffalo Bills: The Bills may have paid too much for Mario Williams, who is good-not-great with 53 sacks in six seasons, and has not been a star since 2008. But Buffalo may benefit from overpaying for Williams, because his signing added a sense of excitement to the season. The Bills' run of 11 years without a playoff appearance is worst in the NFL, and during much of that time they seemed content to lose on the cheap, cutting costs and pocketing the guaranteed network money. This offseason, Buffalo spent freely on Williams and Mark Anderson. Plus late in the draft, the Bills chose the sole kickoff specialist selected this April. A kickoff specialist makes sense only for a team that expects to score a lot.
Other signs remain questionable. Buffalo's defense allowed the most points in the AFC in 2011. Quarterback Ryan Fitzpatrick is 18-33 as a starter, and threw a league-worst 23 interceptions last season. The Bills are on a run of blown first draft choices – Mike Williams, J.P. Losman, Aaron Maybin, John McCargo, Leodis McKelvin – while first-rounder Eric Wood, who shows flashes, is constantly injured. Vince Young is waiting in the wings behind Fitzpatrick, and has a 31-19 NFL record, but has not played well since 2009, and is with his third team in as many seasons, never a good omen.
In recent years, 345 Park Avenue (league headquarters) has avoided giving the Bills home dates in December, owing to weather. This season Buffalo has four December home games, including three dates -- St. Louis, Jacksonville and Seattle -- that will not appeal to ticket buyers unless the Bills are in a playoff race. The December sked could cause pain at the will-call office.
Toronto, where the Bills have been hosting a regular-season game, no longer will accept NFL exhibition contests. Canada could file a complaint against the NFL for violating the General Agreement on Trade and Tariffs -- for attempting to dump foreign products not wanted on the domestic market.
Cincinnati Bengals: The big dogs of the AFC North are the Steelers and Ravens, and last year the Bengals went 0-4 against them. That's all you need to know about Cincinnati's 2011 season. The Bengals open at Baltimore on "Monday Night Football." If they are serious about the 2012 season, opening night would be a good time to make that clear. They should feel glad their November game versus Oakland will be played in Cincinnati, as the Bengals have never defeated the Raiders in Oakland.
Dalton-to-Green was a nice rookie battery, and in April the Bengals had two first-round choices owing to the Carson Palmer trade, adding much-needed help at corner and guard. But Cincinnati remains a team with little pizzazz.
For this season, the Trick-or-Treats entered training camp with $16 million in unused salary cap space, one of the league's highest totals. The mandatory-spending salary floor of the new CBA does not start until 2013, allowing the Brown family, owners of the Bengals, one more season of their preferred formula -- losing cheaply.
The Brown family did give a long-term contract extension to coach Marvin Lewis, who is 69-77-1 in the NFL and has never coached a postseason victory. Lewis is creeping up on Norv Turner for the "How does this guy keep his job?" distinction. A college head coach can have a losing year and still do a great job if his players graduate. The NFL is strictly about entertainment, meaning coaches who consistently lose are simply not good at what they do. But Lewis is a master of Cincinnati's lose-cheap mindset: a great fit for the Bengals' program.
Final Score: Ohio State Nil, Penn State Nil: Reader Andrew Fournaridis of Pittsburgh notes that last year when Ohio State vacated its 2010 victories owing to the Jim Tressel scandal, that made Penn State the winner of the 2010 Buckeyes-Nittany Lions contest, previously viewed as a 38-14 Ohio State win. But now Penn State has vacated all victories from 1999 to 2011, owing to the rape cover-up scandal. That, Fournaridis observes, "means no one won the 2010 Ohio State-Penn State game."
Cleveland Browns: The I'd-rather-have-a-root-canal game of 2011 was Cleveland 6, Seattle 3 -- played not in a rainstorm but on a bright sunny day.
In the 2011 offseason, the Browns banked draft choices for the future, and the result was a 4-12 record. This offseason Cleveland spent its banked choices plus used the team's second-rounder in 2013 to get Josh Gordon, who did not play anywhere in 2011. Cleveland bid a second-round choice for Gordon in the supplemental draft. Adam Schefter reported the Browns were the sole team to offer a second-round pick, and that many teams bid nothing, meaning they thought Gordon was not worth a seventh-round selection.
In 2011, high-drafted wide receiver Greg Little symbolized recent Cleveland struggles. In the Browns' three-point November loss to Cincinnati, quarterback Colt McCoy targeted Little 13 times, far more than he threw to any other Cleveland receiver. Little caught five and dropped five; the others were off target or broken up. Two of Little's drops were followed by Cleveland punts. Dropping five catchable balls in a three-point loss is pretty awful. The Browns just didn't play well in 2011, and a highly drafted wide receiver dropping passes that would have sustained drives is an indicator of their year's poor play.
The last head coach with a winning record while with the Browns? Marty Schottenheimer, who departed in 1988.
Destroyers Gone Wild! Last week the United States Navy destroyer Porter, DDG-78, collided with an oil tanker near the Strait of Hormuz. The Porter is an Arleigh Burke class destroyer, the most advanced destroyer class in the fleet. Burke-class destroyers are crammed with expensive, high-tech equipment designed to … locate other ships. Devices aboard the Porter include the AN/SPS-67 surface radar, which the Navy calls "highly accurate," and the AN/SPY-1D surface radar, which the Navy says is designed specifically for "cluttered littoral areas" where vessels are in close proximity. These are exactly the circumstances in which the Porter failed to notice a gigantic oil tanker directly in its path.
TMQ harkens back to 2009, when the high-tech, cost-no-object USN submarine Hartford, surfacing and collided with a ship. As this column noted at the time, "The Hartford is an attack submarine whose role is to sink other vessels. As such, it is crammed with millions of dollars' worth of high-tech equipment designed to detect ships." Yet the Hartford failed to notice a large vessel directly above it.
The United States military is the most proficient in the world. But when very expensive high-tech equipment fails to function properly in low-stress peacetime conditions, why is it that the contractors who built the stuff never have to pay a refund?
Denver Broncos: When the Packers made their wrenching decision to show Brett Favre the door, soon Green Bay was happy and the teams that snagged Favre were troubled. Post-Packers, Favre managed in three seasons to get two head coaches -- Eric Mangini and Brad Childress -- fired. Will a similar scenario play out with the Broncos? Now coaching the great Peyton Manning, John Fox will be expected to win big. But Manning is on a 1-5 streak versus the Chargers, and now will face them twice a season.
When the stats dust settled on the 2011 season, to TMQ one of the biggest questions was: Why did Denver, with the league's best rushing attack -- No. 1 in yards per game, the only NFL offense of 2011 with more net yards rushing than passing -- constantly punt on fourth-and-short?
Katie Sharp of ESPN's research desk reports the Broncs punted 23 times on fourth-and-2 or less, most in the league; their fourth-and-2 or less punt percentage of 72 percent also was highest in the league. Denver had an awesome running game, yet kept booming the ball back to the other side on fourth-and-short. Had Fox shown even a little guts on fourth-and-short, Denver's offense might have been more effective.
Circle the Oct. 7 Broncos at Flying Elvii collision -- Denver is the sole NFL team Patriots coach Bill Belichick has a career losing record against. In the past decade, the Broncos have had these defensive coordinators: Jim Bates, Larry Coyer, Ray Rhodes, Greg Robinson, Bob Slowik, Mike Nolan, Don Martindale, Dennis Allen and now Jack Del Rio. Honk if you've been defensive coordinator for the Denver Broncos!
Good News Goes Down the Memory Hole: Did you hear that U.S. emissions of carbon dioxide from fossil fuel combustion dropped to the lowest level in 20 years? That U.S. carbon emissions have declined in four of the past six years? Probably not, because the mainstream media studiously avoided this inconveniently positive development, announced last week by the Energy Information Administration. Neither the New York Times nor Washington Post ran stories in their print editions, both offering naught but brief Web-only blog items. So far as I could determine, President Obama has said nothing about the decline in U.S. greenhouse emissions. Environmental lobbyists haven't said much either. Check the Sierra Club announcements page.
For decades the establishment media have said that rising greenhouse emissions are a super-mega-ultra emergency. If last week's numbers had shown a carbon emissions rise, the likely response would have been Page 1 stories crying doomsday. Instead when the problem diminished, silence.
Needless to say, one factor is that bad new sells while good news is buried. Another factor is that the U.S. carbon dioxide decline is occurring without central control, owing to market forces -- more natural gas, a clean fuel, is being used to generate electricity, while individuals and businesses are deciding of their own free choice to buy higher-efficiency vehicles that use less oil, and to improve the energy efficiency of buildings. Had the new numbers been the result of some complicated, expensive Washington regulatory scheme -- in 2009, Obama proposed mandatory regulation of greenhouse gases, but his proposal failed in Congress -- surely mainstream news outlets, and the president, would have claimed success. Because what happened was a free-market result, OMG, don't say anything!
Greenhouse gases are an all-too-real concern. The evidence of artificially triggered climate change is strong: The best independent, non-United Nations assessment of rising temperatures is here. And while U.S. carbon emissions may be moderating, global emissions continue to rise as the developing world becomes more prosperous.
But last week's news shows that if low-carbon, clean energy is cost-effective, buyers will switch to it of their own accords. OMG, don't say anything!
Buckle That Chinstrap: Two 2012 rule changes show more movement in the direction of safety:
• The NCAA extends "defenseless player" protection to the head and neck of an edge defender being hit by a crackback block. As rules on unnecessary roughness have become more strict in recent years, defenders complained that all the extra protection was going to offensive players. By protecting exposed defenders against blockers they don't see coming, this rule change helps level the field.
• The NCAA and National Federation of High Schools, rulemaking body for most prep sports, will require that any player whose helmet comes off during a play must leave the field for one down.
TMQ has been noting for years that football players deliberately leave chinstraps unbuckled because they think it looks cool. But a helmet must fit snugly to provide concussion protection. As Grant Teaff, director of the American Football Coaches Association, has said, "Whenever a helmet goes flying off, that helmet either wasn't properly fitted or didn't have chinstraps buckled." Making a player sit out a down for a flying helmet should rapidly reduce incidents of this problem in high school and college. NFL, match the new rule.
Houston Texans: The Texans jumped on teams early in 2011, with a 217-117 first half scoring edge. The Texans jumped on the season early, at one point being 10-3, then going 1-4 down the home stretch. Three of those four loses were close games, and of course Matt Schaub was injured. There were times in 2011 when the Texans looked like Super Bowl contenders, and times when they looked like a team that lost to Indianapolis, which finished 2-14. So many Houston starters departed in free agency over the winter that it's hard to guess how the Moo Cows will look in 2012.
Indianapolis Colts: The Colts did not just use the first overall choice of the 2012 draft on a player from Stanford University, they used the second overall choice of the 2012 second round on a player from Stanford University, too. Four of the first 42 players chosen in the draft were from Stanford, where 87 percent of football players graduate. Alabama, Auburn, LSU, South Carolina, other big football programs with atrocious graduation rates -- what's your excuse?
The Colts' new head coach and coordinators all come from backgrounds of success -- Chuck Pagano, defensive coordinator for the Ravens; Bruce Arians, offensive coordinator for the Steelers; Greg Manusky, defensive coordinator for the Forty-Niners. The Steelers announced Arians "retired" from football in January 2012, then just a few days later, he become offensive coordinator of the Colts. Somebody had to be the scapegoat for the Pittsburgh playoff loss at Denver. It couldn't be Mike Tomlin, the head coach, who would not fire himself. It couldn't be Hall of Fame defensive coordinator Dick LeBeau, whose defense allowed Tim Tebow his best passing day. That left Arians.
TMQ Still Seeks Sponsored Column Name: Last year, TMQ noted Stanford does not have a football coach, rather has the Bradford M. Freeman Director of Football. Now Stanford does not have an offensive coordinator, rather, has the Andrew Luck Director of Offense. Stanford is still chasing Yale, which for several years has had endowed chairs for both its coordinators.
Jacksonville Jaguars: The Jaguars fielded the league's worst offense in 2011, then used their third-round draft pick on a punter, pretty much announcing they expect to have the league's worst offense in 2012. Perhaps posters of Bryan Anger's booming punts on fourth-and-28 will be the Jax marketing image for the coming season.
In 2011, NFL teams as a group averaged 235 gross passing yards per game. Jacksonville averaged 159 gross passing yards, which was the league-wide average of 1971. In a typical 2011 Jacksonville game, there were 32 first downs, as Jax couldn't move the ball but played stout defense. In a typical New England game in 2011, there were 48 first downs, as the Pats ran up and down the field on offense but couldn't stop anyone on defense.
Not only do the Jaguars expect to punt a great deal, the team could have had Tebow, if they'd used that third choice to outbid the fourth selection the Jets sent to Denver. Jacksonville management would rather have a punter than Florida's most exciting football player of the decade. Jacksonville fans, get the message?
Jax entered training camp with a league-high $25 million in unused salary cap space. Jacksonville fans, get the message?
Hoping to discourage celebration penalties, coach Mike Mularkey announced he and the team would donate $500 to charity each time a Jacksonville player who scores a touchdown simply hands the ball to an official. Taking into account that Jax recorded a league-low 12 touchdowns in 2011, had the offer then been in force and no celebrations occurred, the Jaguars would have donated $6,000 to charity, or about 0.0002 percent of a typical NFL team's annual revenue. Make that 0.00016 percent after the tax deduction.
Considering that nearly everyone involved with the Jaguars as players, coaches and in ownership is a millionaire, an offer of a miniscule donation to the underprivileged seems more like self-promotion than altruism. Jacksonville wants good publicity in return for doing just shy of nothing. Jags fans, get the message?
Jersey/B: As noted by reader Chris Pucciarelli of New York City, by every measure except reaching the Super Bowl, the recent New York Jets have performed well -- and each season, 30 of 32 NFL teams fail to reach the Super Bowl. Rex Ryan is 4-2 in the postseason. With a 4-2 record in the playoffs as a starter, Mark Sanchez leads all quarterbacks in team annals in that department. Joe Namath was just 2-1 in the postseason -- he had more wins at Bachelors III than on the field in January.
Tuesday Morning Quarterback's concern about Ryan's charges is that they laid a goose egg in 2011 in "authentic" games, going 0-5 against team that made the playoffs. Is Tebow the cure? He may not play much in the Jets' two annual games versus the Patriots, considering New England beat Denver twice in 2011, by a combined 86-33, with Tebow as the Broncos starter. Bill Belichick spent a couple weeks with Urban Meyer studying the spread option as it was run at Florida, and the result was that Belichick had Tebow's number.
Reader Request: For an upcoming column, I'd like to reference a few famous plays by play-call name -- the way they were called in the huddle. For instance, the play the San Francisco Forty-Niners used to defeat the Dallas Cowboys on "The Catch": How did Joe Montana call that play?
If you have suggestions of exact names of famous specific plays from the 1950s onward, send them (ideally with supporting URLs) to me at TMQ_ESPN@yahoo.com, including your name and hometown if you wish to be quoted.
Kansas City Chiefs: The Chiefs play three of their final four contests away, which, being on a 29-51 road streak, does not bode well for the season's home stretch. Then again since the 1970 merger, just four NFL clubs having winning records on the road -- Miami, Pittsburgh, San Francisco and Dallas.
With Tony Moeaki back from injury and Kevin Boss signed, expect the Chiefs to join the fad of using two tight ends. The Chiefs' first three draft selections were linemen. As TMQ notes, spending high choices on meat-and-potatoes is central to the continuing success of the Packers and Steelers. New head coach Romeo Crennel often stuffs his clipboard down his pants. He won't be a Romeo long with that habit!
Obama and Romney Should Fight Each Other in the Sewers at the Edge of a Bottomless Pit: On the release of "The Dark Knight Rises," there was a media flap about the Bane/Bain overlap. Yours truly foresaw this six months earlier, in an item that said, "Let TMQ be the first to identify the Batman angle to the Mitt Romney candidacy."
Miami Dolphins: The "authentic games" metric is not kind to the Marine Mammals either -- they went 0-4 in 2011 against teams that reached the postseason. Miami becomes the eighth "Hard Knocks" contestant, and no "Hard Knocks" team has made the Super Bowl that season.
Touts will note that Miami had five losses in 2011 by a field goal or less, the kind of stat that makes it seem like the Dolphins just missed a great season. But close games are common in the NFL. In 2011, 20 percent of contests were decided by a field goal or less. Many big-college football games are blowouts: the NFL is about the ability to win contests that come down to a field goal. The defending champion Giants were 4-1 in 2011 in games decided by a field goal or less.
Miami has invested three recent first- or second-round choices in offensive linemen, plus significant free agent money in the offensive line, yet gave up 52 sacks in 2011, close the league-worst. Prized rookie quarterback Ryan Tannehill better be well-protected. Perhaps new offensive coordinator Mike Sherman will have Tannehill get rid of the ball with lots of quick hitch screens, as Sherman had Tannehill do when they were together in college. Sherman is Miami's 10th offensive coordinator in 12 years. Honk if you've run the Dolphins offense!
Reader Devin Weller of Springfield, Va., hopes the football gods will be propitiated by this video of Dolphins' cheer-babes lip-synching "Call Me Maybe."
New England Patriots: The Patriots' defense has faltered in the four years that Bill Belichick doubled as defensive coordinator. For 2012, the Pats have a defensive coordinator, Matt Patricia.
But Belichick must know something. In 2011, the Flying Elvii gave up a league-worst 79 passing plays of 20 or more yards, yet reached the Super Bowl. In 2011, the Flying Elvii had no deep-threat receiver, yet came within a minute of winning the Super Bowl.
Maybe all this is because the football gods toy with Belichick for amusement. Maybe good blocking, quarterbacking and tight ends can compensate for a lot. Or maybe it's turnovers. New England is +101 in the past decade, best by far in the NFL -- almost double Indianapolis, second best at +56.
The Patriots have no extra 2013 draft picks, and have already traded away their 2013 fifth and sixth picks. From 2007 to 2012, New England banked at least one draft choice to a future year, sometimes banking several. TMQ thinks Belichick has switched to a smoke-'em-if-you-got-'em approach to draft picks because he wants to win one more ring with Tom Brady, then retire.
Recently Belichick was accused of violating an unwritten rule. Tuesday Morning Quarterback maintains it is important to observe the exact wording of unwritten rules.
Maybe Halliburton Is Behind College Tuition Increases: With student loan debt surpassing $1 trillion, the price of college is a major topic. Two recent books form the poles of the debate. In "The Faculty Lounges," author Naomi Schaefer Riley contends private colleges are more about grandee status for an indolent professoriate than about education: the undergraduates are seen as limitless reserves of money with the wool safely pulled over their eyes. Students won't know for 20 years if their education was effective, Riley argues, whereas faculty complain nonstop today, so all the selective colleges really care about is appeasement of the tenured. She may be right. But as a Harvard grad, Riley seems to be engaging in double-talk, denouncing the top-college experience after first ensuring she received the benefits herself.
At the other pole is "Why Does College Cost So Much?" by Robert Archibald and David Feldman. The authors teach at William & Mary, a wonderful college. They maintain that while the cost of goods based on physical resources and manufacturing, such as cars and computers, are in long-term real-dollar decline, the cost of services based on inputs of highly educated personnel, such as college, health care and legal advice, have been rising. The authors argue that it's impossible, just impossible, to restrain the rising cost of health care, and therefore by extension impossible to restrain the rising cost of college. Archibald and Feldman may be right. But as tenured faculty at a swank institution, their core argument -- shut up and pay whatever we charge -- is self-serving.
Which brings me to my beloved alma mater, Colorado College. Your columnist received a fine education there, pines for the mountain air of the campus, and feels it may be fairly argued that Colorado College is the top liberal-arts college west of the Mississippi. Alums from here, here, here, here and here will dispute that opinion.
The new president of Colorado College, Jill Tiefenthaler, is teaching a course about higher education economics, anchored in the Archibald-Feldman "shut up and pay whatever we charge" thesis. She has two senior personnel co-teaching a small seminar. No wonder college costs so much! Now it turns out Tiefenthaler is staging for herself a three-day inauguration celebration. Is this the crowning of the last of the Hapsburgs? With the student-debt situation the way it is, for the president of Colorado College or of any college to lavish money on a lengthy event devoted to her personal glorification shows detachment from the struggles of middle-class families to afford private colleges.
Oakland Raiders: The Raiders gave up a net of their first-, second- and fourth-round selections in the 2012 draft in quarterback moves, plus in the 2013 draft will owe at least a second-round selection for quarterbacks. That is quite a price to pay for a 32-year-old starter who threw more interceptions than touchdown passes in 2011 (Carson Palmer) and an unproven backup who was kicked out of college (Terrelle Pryor) and belongs, according to Mel Kiper Jr., at tight end.
Maybe Palmer and Pryor can go in on defense. In 2011, the Raiders were third-last in defensive yards allowed and worst in the AFC with 134 fourth-quarter points allowed.
What is it about Raiders' DNA that makes them allergic to rules? Once again in 2011, Oakland was worst in the NFL in infractions, surrendering 1,358 penalty yards -- 85 yards per game lost to yellow flags! The Raiders' fouls equate to 26 percent more penalty yardage than given up by Dallas, the second-worst team. No matter who coaches the Raiders, no matter who starts, they play as though penalties don't matter. This is unprofessional.
Dennis Allen, who has never been a head coach at any level, becomes the Raiders' seventh head coach in the past 10 seasons. Both 2010 and 2011 ended with the Raiders' head coach being fired. Dennis, don't let that make you nervous!
Pittsburgh Steelers: During the 2011 regular season the Steelers had the league's best defense, including allowing a league-low two passing plays of 40-plus yards. Then they lost in the playoffs to Denver's high-school-inspired offense, allowing 447 total yards and an 80-yard touchdown pass in overtime.
Nevertheless, Pittsburgh has 396 wins since the merger, most in the NFL, and six Super Bowl rings, also most. The Steelers will be circling their two Ravens' dates -- and hoping not to meet San Francisco in the Super Bowl, since in 2011, Mike Tomlin was 0-3 versus the Harbaugh Brothers.
TMQ likes the Steelers over the Jets on Sept. 16, the team home opener at Heinz Field. Pittsburgh is 17-4 all-time versus Jersey/B.
Spoiler Alert: 3,000 Police Officers Were Held Prisoner in the Gotham Sewers for Months, and When They Escaped, Their Uniforms Were Clean: The Christopher Nolan Batman movies were overblown comic-book flicks plus faux-philosophizing, which obviously is a lot more popular than the serious kind of philosophy. But since these movies have been lauded as contributions to cinema, the enormous width of the plot holes bears mention.
Despite hours of exposition in episodes one and three of the trilogy, viewers never found out why the League of Shadows was obsessed with destroying Gotham City. To "restore balance"? There was no hint of why a small army of highly skilled, super-competent and, in a few cases, super-wealthy people believed that killing everyone in America's largest city would "restore balance." Audiences never found out why Bane and Talia al Ghul wanted to commit suicide by setting off a nuclear bomb in Gotham City while they themselves were there.
Audiences never found out how the League of Shadows could place hundreds of tons of explosives around Gotham without anyone noticing. A dozen long bridges into Gotham Island (roughly modeled on Manhattan) explode during the League's takeover. Since 153 pounds of blasting material were needed to take down this small bridge, huge amounts would have been required for what's shown in the movie, and the reference to a truck that pours "exploding concrete," whatever that is, is no explanation of how large quantities of munitions were hidden on bridges that were already built or underneath a stadium that was already built. Demolition of Three Rivers Stadium required 4,500 pounds of explosives. How could a similar amount have been hidden beneath Heinz Field, as depicted in the movie, without anyone noticing?
In all the Nolan movies, Batman gets to the roofs of skyscrapers, or the tops of communication spires, in mere seconds. Does he use the elevator? When daredevil Alain Robert climbed the outside of Portland House, a 29-story building in London, it took him 40 minutes; climbs of higher buildings have taken Robert an hour or more. In Nolan's flicks, Batman requires seconds to go from street level to the tops of skyscrapers, without explanation.
Then there's Miranda Tate plot hole. Bruce Wayne's love interest and seeming benevolent philanthropist trying to save Gotham, Tate is revealed in the last reel to be the sinister Talia al Ghul, leader of the League of Shadows. The big shock is that she has always hated Bruce and always been Bane's boss! But then why does Bane treat her as a captive until the final minutes of the movie? The League of Shadows is depicted as controlling Gotham in a reign of terror that lasts months, with the entire U.S. military suddenly unable to remember how its smart bombs work and Batman believed out of the picture. Yet rather than revel in her moment of control of the city she has plotted all her life to seize, Talia spends these months making it seem she is Bane's prisoner. In order to fool who? Like a lot of Hollywood last-reel surprise twists, once the secret villain's true motivation is revealed, her previous actions make no sense.
Halfway through the flick, Bane captured Batman and placed him in a trap that seemed to mean certain doom. When he instead escaped, that's the "rise" of the title. In the campy Batman TV show of the 1960s, most episodes were two-part. At the end of part one, the Joker, the Penguin or the Mad Hatter would place Batman into a death trap from which there seemed no escape -- and then depart, leaving the Caped Crusader there to figure out his escape unopposed. At the beginning of part two, he would break free. Viewers constantly asked themselves: Why didn't they just shoot him? Of course the 1960s TV show was pure kitsch. In the gloomy, bleak, supposedly this-is-the-real-world kids "Dark Knight Rises," when Bane has Batman at his mercy, Bane places him into a deathtrap from which there seems no escape -- then departs, leaving Batman to figure out his escape unopposed. If years of planning for a globe-spanning conspiracy to destroy a city could work only with Batman gone, why didn't they just shoot him?
Then there were the plot holes that literally were holes -- the sewers.
In many Batman movies, on the Kiefer Sutherland show "24," in the big-budget sci-fi flick "Battle Los Angeles," urban sewers are enormous well-lit structures with high ceilings, good ventilation and never so much as a trickle of sewage. In one "Mission Impossible" movie, vast, dry, well-lit sewers led directly under the papal apartment in the Vatican, and there was even a door that the Swiss Guards knew nothing about. (Have you ever see a door from a sewer into a building?) In "Mission Impossible -- Ghost Protocol," Tom Cruise is being held in Russia's impregnable super-max prison. A huge, dry, well-lit sewer leads directly under his cell.
In the "Dark Knight Rises," the sewers are so enormous, Bane is able to build a manufacturing complex in them. Three thousand police officers are held prisoner for months in the sewers. The sewers open into the armory of Wayne Enterprises. As noted by reader Micah Shilcrat of St. Louis, "Bane and his army of henchmen are able to walk directly from the sewers onto the field for the football scene shot at Heinz Field. How could the stadium staff never have noticed a door from the sewers into the locker rooms? How could there be an enormous complex of sewers under a stadium right at the edge of a river?"
The sewers of Gotham City appear to be the most expensive public-works project in American history. And no one except Bane knows about them!
San Diego Chargers: Norv Turner is 111-117, the NFL's only active head coach who has coached at least 10 seasons and has a losing career record. What does this man have on Bolts' team ownership that he is still employed?
In 2010, the Chargers performed the seemingly impossible feat of finishing first in offense, first in defense, and missing the playoffs. In 2011, a year when offense ruled – Green Bay and New England, with the league's two worst defenses, finished with the conferences' best records -- the Chargers were sixth in offense, had a spectacular 49 percent third-down conversion rate, yet again missed the playoffs. How does Turner manage to keep this team out of the postseason?
Unified Field Theory of Creep: Chris Webb of Takoma Park, Md., reports he walked past an outlet of this clothing chain on June 13 and the sign at the door proclaimed, "Fall Transition 2012." He writes, "Summer solstice was still a week away, many kids had just gotten out of school, and already marketers were pushing autumn." At least it wasn't a Christmas display!
Tennessee Titans: In 2011, the Flaming Thumbtacks were 3-5 versus teams that made the playoffs. That's not a plus record but is a lot of games versus playoff teams: AFC champ New England had only three regular-season games versus playoff teams, versus eight for the Titans. This year, Tennessee faces the NFC North. That's bad news for Chicago, Detroit, Green Bay and Minnesota, as the Titans are on a 19-4 streak versus the NFC.
Check the Titans' all-time record book. It is dominated by names from the days of the Oilers or even the old AFL -- Warren Moon, Bobby Jancik, Ken Hall, Charley Hennigan, Fred Glick, Billy Johnson, George Blanda, Billy Cannon. In the present day, the Titans have the only NFL player named after a planet in Star Wars.
Reader Animadversion: I opined that Ohio State's agreement to lease its parking facilities for 50 years inevitably would lead to higher parking fees, or else how would the investors profit? Reader Marc LoGrasso of Amherst, N.Y., retorts, "The payback period metric, which you used, does not tell the full story, because OSU can invest the $483 million it received today, and receive tax-free returns. OSU has effectively issued the equivalent of a AA- or A-rated muni bond, and based on current yields to maturity of 30+ year bonds, worked out a deal to take on a large loan at rates reserved for very safe investments. OSU parking fees do not have to increase a lot for the deal to make sense to the investors. Granted, they may still find a way to justify such an increase. The point is that a big parking rate increase is not necessary."
Marc Williams of Bloomsburg, Pa., writes, "You stated, 'Wall Street managers are about as ethical as sharks circling.' This is unfair to sharks. Sharks do not deceive, they make it abundantly clear that they are there to eat you."
Next Week: TMQ's NFC preview.
In addition to writing Tuesday Morning Quarterback for Page 2, Gregg Easterbrook is the author of "Sonic Boom" and six other books. He writes a politics column for Reuters, and is a contributing editor for The New Republic, The Atlantic Monthly and The Washington Monthly. His website can be found here, and you can follow TMQ on Twitter.