In 2005, your columnist chatted at a cocktail party with Don Shula, asking him if there was any fundamental football innovation yet to be tried. "Someday," Shula said with a twinkle in his eye, "there will be a coach who doesn't punt."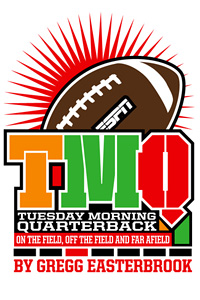 Turns out 2005 was the very year the idea was tried. Kevin Kelley, head coach of Pulaski Academy in Little Rock, Ark., stopped sending in the punt unit, and his charges reached the state quarterfinals. The next year Pulaski didn't punt once, and reached the state championship. In 2007, TMQ wrote about the Pulaski Bruins and Kelley's tactics. That season Pulaski punted twice, both times after attaining insurmountable leads.
What's happened lately? Below are Pulaski's most recent season results in fourth-down terms. The Bruins:
• 2009 -- Punted twice, reached state semifinals.
• 2010 -- Did not punt, reached state title game.
• 2011 -- Punted once, won state championship.
Kelley holds other unorthodox views of kicking downs. He almost always has Pulaski onside kick, reasoning that the roughly one-in-three chance of recovering (thus creating a turnover) is worth the two-in-three chance of surrendering field position. "In high school the average opponent start after a regular kickoff is the 33-yard line. After a failed onside it is the 47," he says. "So you are risking 14 yards of field position in return for a good chance of a turnover. If there was a blitz action that would risk a 14-yard gain by the offense versus a turnover for your defense, you'd call it constantly. That is the equation for an onside, yet the play is hardly ever called."
When the other team punts, Pulaski rarely has a returner on the field. Kelley reasons that a muffed or fumbled punt is about as likely as a long return, and so is content simply to let the punt roll, in order to ensure his side takes possession. Kelley rarely sends a rush after a punter, reasoning that a roughing-the-kicker penalty is more likely than a block.
"Everyone says football is a game of field position, but it's not," Kelley maintains. "It's a game of scoring points, which only happens when you possess the ball. If you're not obsessed with field position, then you don't punt. You onside a lot. You don't even try to return punts or to block punts, because getting the ball back is far more important than risking a muff or a roughing-the-kicker flag."
Kelley's logic about onside kickoffs and not returning punts may apply more to high school than the college and pro levels of the sport, where muffs are less frequent and touchbacks more common. In the NFL, a surprise onside kick is a chance of a turnover versus a surrender of 35 yards of field position. But his argument for going for it on most fourth downs seems sound across all levels of football.
Last year the typical NFL offensive play gained 5.4 yards. If it's fourth-and-3 or less, going for the first is likely to result in keeping possession. Of course a fourth-down try may fail, giving the other team the ball, but a punt is certain to give the other team the ball. So why do NFL teams almost always punt in fourth-and-short situations, surrendering possession? It's a game of points, and scoring points requires possessing the ball.
Here in 2007, TMQ detailed the math of rarely punting. The Accuscore computer simulated thousands of NFL games for TMQ using NFL stats, and found that at the pro level, rarely punting made victory 5 percent more likely. In a 16-game NFL season, that means one additional victory per year.
"When coaches go for it on fourth-and-short, announcers call that a huge gamble," Kelley says. "It is not a gamble, it is playing the percentages. The gamble is punting! But coaches are afraid of criticism, so they order punts."
Consider that the Giants-versus-Bills Super Bowl in 1991 came down to a 47-yard field goal attempt on grass as the clock expired. When the kicker missed, he was blamed for the loss, though 47 yards on grass is 50/50 for the best place-kickers. Earlier in the game, Buffalo punted on fourth-and-1 from midfield and on fourth-and-2 from the Giants' 44. The Bills were the league's highest-scoring team that year, averaging 6.3 yards per offensive snap. Had Buffalo gone for it on those fourth-and-short situations, victory was likely. But had Buffalo gone for it and failed, coach Marv Levy would have been roasted with criticism. He did the expected, sent in the punting unit, lost the game -- and the blame went to someone else.
When Bill Belichick went for it on fourth-and-2 in Patriots territory to ice a game at Indianapolis, and the play failed, he was widely ridiculed in the world of sportsyak. Belichick absolutely made the right call; the play just didn't work. But the lesson to coaches was, "Punt and avoid criticism."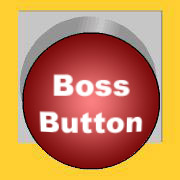 TMQ considers Kevin Kelley of Pulaski Academy the most innovative coach in football. Will anyone at higher levels of the sport ever listen to him? Recently Rocky Long, coach of San Diego State, declared that he "might" take Kelley's advice. Let's see if he does.
This season, Tuesday Morning Quarterback will track Pulaski's progress with weekly items on every fourth down that the Bruins face, what Kelley calls, and what the play and game results are. Pulaski opens its season Friday night, so the first weekly item about the program -- Friends Don't Let Friends Punt -- will run next Tuesday.
Now, TMQ's NFC Preview.
Arizona: Last season the Cardinals opened 0-6, then went 8-2. Does either streak foretell 2012? Tuesday Morning Quarterback always looks to "authentic wins," victories against teams that made the playoffs the same season. Arizona was 1-4 by the authentic wins metric. The Cactus Wrens were 19th on offense, 18th on defense -- on the wrong side of the median. With only two road wins in 2011, Arizona can't be pleased to check its sked and see games at New England, at Green Bay, at Atlanta and at Jersey/B in addition to its annual division date at San Francisco.
The game at San Francisco is the Cardinals' regular-season finale. A best-case outcome for the Arizona season is that on that day, the Cards will be fighting for the final NFC playoff slot while the Forty Niners rest starters with a bye already locked up.
For years, TMQ has run items that say, "This is a public-service announcement, do not kick the ball directly to Devin Hester." This is a public-service announcement, do not kick the ball directly to Patrick Peterson, who ran back four kicks for scores as a rookie.
Atlanta: Falcons coach Mike Smith is 43-21 in the regular season, 0-3 in the playoffs. The Falcons' postseason defeats to conclude 2010 and 2011 were ugly, mangy outings, Atlanta being bounced by a combined 72-24.
Though TMQ believes football coaches should go for it more often on fourth down, that does not, of course, mean the tactic will work. Fourth down was Atlanta's bête noire in 2011; the Falcons an awful 4-for-16, including 0-for-3 in their playoff defeat at Jersey/A. Failure on fourth-and-inches at the Giants' 21 in the third quarter was the game's pivotal down. From film study, the Giants knew that no matter how much misdirection Atlanta showed, a fourth-down try would always end in a Matt Ryan sneak. That's what happened on the fourth-and-inches at the Giants' 21, and Ryan was stuffed.
Against Jersey/A in the 2011 playoffs, Smith was decisively outcoached. He was decisively outcoached the year before in the postseason by Green Bay. If Atlanta makes the playoffs this year, perhaps Smith should recuse himself.
Carolina: Cam Newton's rookie season was seriously impressive -- 4,784 yards of total offense and 35 touchdowns passing or running. He even caught a pass for a first down. The sky seems to be the limit for Newton, plus he has a sense of humor. At a Super Bowl brunch, Newton was asked whether, after he is sacked, he yells at his offensive linemen. His response was to tilt his head upward as if looking high into the sky and say, "I tell the offensive line, 'Now listen you guys ...'"
Despite the show put on by their prize rookie, the Panthers finished 6-10 and a weak 1-6 versus teams that made the playoffs. Defense was the main reason: poor overall, and an NFC-worst 143 points allowed in the fourth quarter. New head coach Ron Rivera is a former defensive coordinator, so presumably will have something to say about the tackling. Perhaps he also will break Carolina of its recent habit of cannibalizing future drafts. In the past three years, the Panthers have traded future first-, second- and third-round choices for second-, third- and fourth-round selections right away. The net of those transactions was to swap a first-round draft choice for a fourth-round draft choice.
Unified Field Theory of Creep: Reader Jacqueline Moss of Burlington, Vt., notes Google has announced that its iGoogle feature will be discontinued in November 2013. Since July, anyone accessing iGoogle has seen a prominent banner declaring the November 2013 end date. "That gave me only a year and a half to decide what to use for my laptop home page," she notes.
Chicago: The Chicago Tribune reports that once again, Lovie Smith plans to cut back on kick returns by Devin Hester so that he can devote more energy to being a wide receiver. In other news, the United States Navy plans to dry-dock its aircraft carriers in order to devote more resources to wooden sailing ships.
Hester has 13 touchdowns on 194 receptions, or one score for each 15 catches, versus five touchdowns on 146 kickoff returns, or one score for every 29 returns. That might make wide receiver sound like a better use of his motor neurons. But many touchdown catches are short plays that begin near the opponent's goal line, while nearly all kick touchdowns are length-of-the-field plays. Hester has eight receptions of at least 40 yards, or one long catch for every 24 receptions -- and 14 kickoff returns of at least 40 yards, or one long runback for every 10 runbacks. He's a tremendously effective kickoff returner.
Fun return facts: The shortest kick-return touchdown in NFL annals was 5 yards, by Shaun Gayle of the Bears in 1986. He snatched a Giants punt from the end zone that was blown backward by a strong wind. Remember the name James Gayle -- Shaun's nephew is on the verge of becoming a college football star for Virginia Tech. The shortest kick-return touchdown in all of football annals was 1 yard, by Matt Reidy of those selfsame Hokies, in 2009, versus the University of Miami. Reidy snatched a partially blocked punt launched from the end zone.
Few NFL teams have fight songs -- why not? "Fly Eagles Fly" enlivens Philadelphia games. "Bear Down Chicago Bears" is pro football's best fight song. Here it is sung by assorted Chicagoans and here by the Lyric Opera's Bryan Griffin.
Derek Sheely, 1989-2011 This week, ESPN's "Outside the Lines" and "SportsCenter" are featuring segments on the brain trauma harm caused by football. Your columnist has been harping on this subject for many years, including an unusually harsh column two years ago. The next step will be for the on-air game announcers of ESPN, ABC, CBS, Fox, NBC and NFL Network -- the networks that broadcast high school, college and professional football -- to stop praising vicious hits; to express disdain for the players who make helmet-to-helmet hits, while criticizing rather than hyping their coaches; and to call for officials to eject any player guilty of an illegal helmet-to-helmet hit.
One year ago today a fine young man named Derek Sheely collapsed at football practice at Frostburg State University. Everything possible was done -- coaches called 911 right away, Derek was airlifted straight to a hospital. Sheely had "second impact syndrome." Already swollen from a previous traumatic hit, his brain could not withstand what seemed like routine contact, in the same way that an already sprained ankle is much more likely to sustain further injury. I asked at the time, "Football lovers, do you think concussions are a media scare story? Sheely got to a hospital almost immediately, surgeons pumped him with drugs and cut into his skull, and it was too late to save him."
Derek's parents, Ken and Kristen, have established a small foundation in his honor, and are doing what they can to warn others about the horror they suffered.
Public attention regarding concussions tends to focus on NFL stars. Of course no one wants NFL stars harmed, but there are 2,000 NFL players in any given season and perhaps 15,000 former NFL players in total.
By contrast there are 1.2 million high school and college football players in a given season, and perhaps 10 million former high school and college players. By sheer weight of numbers, almost all harm done by football is done to high school and college athletes. Let's not forget the ones who fall.
Dallas: Jason Garrett recently got a vote of confidence from Jerry Jones. This means Garrett is sure to be fired. Garrett needs another 59 victories in order for all other Boys coaches combined to have as many wins as Tom Landry. Check Jones' 1,906-word bio whose adjectives -- dramatic, unprecedented, brilliant -- he may have chosen.
Tony Romo is a knucklehead -- that's the conventional wisdom, at least. Romo is widely made fun of by the sportsyak world, though by stats is an effective performer. Last season Romo threw 21 more touchdown passes than interceptions and had a 102.5 rating, better than Super Bowl MVP Eli Manning. So what does this guy eat for Thanksgiving dinner? For his career, Romo in 19-2 in November, 9-18 after Dec. 1.
The Cowboys have 18 coaches including four gentlemen with the title "coordinator." Considering Garrett's Princeton background, how long until the Boys have a faculty senate?
Detroit: The snazzy speed-based Lions are a team built for ideal playing conditions, and that's what they have been dealt in 2012 by the schedule makers. Nine dates in domed stadia; four outdoor games in warm weather; outdoor games at Chicago and Philadelphia, but before Halloween. The Lions' sole likely bad-weather contest is at Green Bay on Dec. 9. In 2011, the Lions were 10-2 in high-scoring games (when they recorded at least 20 points) and 0-5 in low-scoring games. Their ideal-weather slate promises lots of scoring, which should favor Detroit.
Last season the Lions had five interception returns for touchdowns, tops in the league. The pick-six is football's biggest game-changer play. But luck is a big component in turnovers, and luck cannot be relied on.
Considering Calvin Johnson's new contract, when Matt Stafford is in the pocket the Lions have a $50 million guarantee throwing to a $50 million guarantee. Adjusted to current dollars, that's double the entire payroll of the Lions -- or of any NFL team -- in 1993, first season of the salary cap.
Green Bay: The Packers were a league-best 15-1 in 2011, then honked their home playoff opener. A heartbreaking death in the family was one reason. On the field, the Packers had been masking a weak defense -- Green Bay dropped from fifth in defense in 2010 to last in 2011. That's a huge difference. The Patriots reached the Super Bowl with the 31st-ranked defense, but their postseason opponents -- Denver and Baltimore -- had below-average offenses. Green Bay's postseason opponent, Jersey/A, had a balanced offense that exposed the Packers' defense. Note that Green Bay's first six draft selections were defensive players.
In 2011, Aaron Rodgers was close to perfect: a 122.5 rating -- best ever for a single season -- plus 39 more touchdown passes than interceptions. For his career, Rodgers' 6.25 percent touchdown passes is the best in a generation, while his 1.8 percent interceptions is the best of active quarterbacks. But Graham Harrell is his backup. Aaron Schatz notes, "Over the last 10 years, 11 different undrafted quarterbacks with no NFL starting experience have started games because of injury to the No. 1 QB. Those players have combined for a 38-to-48 touchdown-to-interception ratio, and their teams were 10-18 in these starts."
Remember when the Pack were invincible at Lambeau Field after New Year's Day? Green Bay has followed a 13-0 postseason streak at Lambeau with a 2-4 streak. During the playoff home win streak, Green Bay allowed an average of 11 points per game. During the recent home playoff loss streak, the Packers have allowed an average of 28 points.
Pulaski Preview: The Pulaski Academy Bruins open their 2012 season by flying from Little Rock to Los Angeles to take on Chaminade Prep, a traditional power. That's 1,700 miles to play a high school game! Good Counsel a traditional Washington, D.C., area powerhouse, traveled 2,400 miles to Las Vegas to open against Bishop Gorman while Gilman, a traditional Baltimore power, traveled 525 miles to play at Archbishop Moeller in Cincinnati. In a week, Gilman travels 200 miles to New Jersey to face Don Bosco. Of the high school season-opening games aired last week on ESPN's many channels, several involved a team traveling 500 miles or more.
This would be considered too much travel for many college football programs! Division III and most Division II colleges play opponents within bus distance. Now high school football teams are jetting all over the nation for games put together by promoters and shown on television. Surely this is exciting for the boys involved -– but also distracts them from schoolwork, while cutting into study time. Football keeps getting bigger and bigger. Where is the sense of perspective in high school programs that act like college programs?
Part of this is driven by sports media interest. Powerhouse high schools have multiple prospects who will commit to major Division I schools, and following the recruiting wars has become like a fantasy sport. For those who watched the Good Counsel-Gorman game on ESPN2, announcers steadily talked about who would go where, which has become a subject of public fascination. If you'd been watching a Division II or Division III college football game there would be no such conversation, even though the game itself would be played at a higher level than any prep contest.
High school football coaches are under pressure to accept long-distance away games, because of the high-profile nature of such events. But this is not in the best interest of their players, who are students -- and the overwhelming majority of whom, even at monster programs such as Don Bosco or Good Counsel, will never get an NCAA offer, meaning they will need good GPAs to be admitted to college.
Every high school has a public or private athletic oversight organization. In my area, they are the Maryland Public Secondary Schools Athletic Association and the Washington Catholic Athletic Conference. Why don't such organizations put their feet down, and tell prep schools they can face only nearby opponents? This is what you'd do if high school was focused on education, and had sports hype in perspective.
California High School Gets Great Numbers, Displays Poor Sportsmanship: Last weekend Jake Browning, a sophomore, threw for 686 yards and 10 touchdowns on 51 attempts for Folsom High School of California. Note: Folsom has two gentlemen with the title "co-coach." Folsom beat Woodcreek 68-28, furiously running up the score -- Folsom leading 61-28 in the fourth quarter, the starting quarterback was still on the field and still throwing passes. Between two "co-coaches," at least one of them should have heard of the concept of sportsmanship.
Jersey/A: In their first Super Bowl meeting, the Giants held New England to 23 fewer points than its regular-season average. In their second Super Bowl meeting, the Giants held New England to 15 fewer points than its regular-season average. In both cases, Jersey/A employed press coverage plus a conventional four-man rush without blitzing. In both cases, the Giants' defense played its best ball of the season in the final month. In both cases, Eli Manning played his best ball of the season in the final month, with nine touchdown passes versus one interception in the 2011 postseason. In both cases, the Giants were stout on the road at the end -- a 7-0 road playoff streak on their way to the two Super Bowl victories over the Flying Elvii.
This builds up to a fantastic stat: In their 2007 and 2011 Super Bowl seasons, the Patriots were 1-3 versus the Giants and 32-2 versus all other teams.
Minnesota: What does Leslie Frazier do all day long? Frazier has 22 assistant coaches, which is more senior personnel than the United States delegation to the United Nations.
Last season the Vikings were 1-2 when rushing for at least 200 yards, which may mean the run is overrated in the contemporary pass-wacky NFL. The Vikes' 3-13 record definitely shows that sacks are overrated. Minnesota was first in the NFL for sacks with 50, and had the league's top sack artist, Jared Allen, with 22. The Vikings also were outscored by 109 points, finished 26th against the pass, and were eliminated from playoff contention by Thanksgiving. Neither of the NFL's top sacking defenses in 2011, Minnesota and Philadelphia, made the playoffs.
Want to lead the league in sacks? Any team can lead the league in sacks by blitzing a lot and ignoring "contain." In 2011 the Steelers were a modest 17th for sacks but had the NFL's top-rated defense, because Pittsburgh defensive ends first contain and get after the passer second. Allen ignores contain -- an old lady with a walker could get around Jared Allen. Not honoring contain is good for his personal self-promotion, but bad for the team. Why should Allen care? He is very well paid for sacks, and none of the 23 Minnesota coaches seemed concerned about defense.
"Procedurals" Update: TMQ wound up last season spoofing the "procedurals" that have taken over network television, and soon will have more on the nuttiest of them all. Here are "procedurals" lowlights from the offseason:
• Nonsense No. 1: The season finale of "Body of Proof" began with a corpse found in an alley. Back in her lab, the Dana Delany character announced the victim's brain had been pulled out through her nostrils, and declared this was common in Egyptian mummification rites. When, in 1994, two professors attempted to mummify a corpse to test theories about ancient Egypt, they were unable to get the brain, which is large, out through the nostrils, which are small. Yet on "Body of Proof," the killer achieved this in mere seconds right by the door of a popular nightclub without anyone hearing or seeing a thing.
At the conclusion, the murderer escapes from prison. He is known to be obsessed with killing Delany and pulling her brains out through her nostrils. We know this because throughout the episode, he taunted Delany by calling her on the landline phone that inexplicably was in his cell. ("Hi, you've reached the serial killer. I can't take your call right now. I'll chase you with an ax as soon as I can. Remember to leave your doors unlocked tonight!") Immediately after the killer's escape is confirmed, all the police officers go to a party, leaving Delany alone at night in the medical examiner's office.
• Nonsense No. 2: On "NCIS: Los Angeles," a mad scientist is said to be about to release enough weaponized smallpox to kill a third of the world's population. Yet the entire United States government has only nine people working on the problem, mostly from the Naval Criminal Investigative Service. No FBI, no LAPD, no California State Police, no CDC personnel. Why would the NCIS, which investigates crimes within the Navy and Marine Corps, have jurisdiction over a smallpox threat in Los Angeles? The show doesn't even try to explain. As the episode begins, the NCIS director tells her investigators, "You have been granted plenary power to take any action necessary to stop this emergency." The Naval Criminal Investigative Service can declare martial law? Sure, it's just a preposterous show. But last year it was the No. 2-rated drama on American television.
On "NCIS: Los Angeles," the agents look super-cool by wearing tight jeans and fashion tees. Then they pull out cell phones, pistols (sidearm plus backup), handcuffs, flashlights, badges, wallets and extra magazines for lengthy gun battles. Where were they carrying this stuff? In one episode the mega-babe detective attends a party wearing the sort of short, skin-tight outfit that starlets sport on a red carpet. Her partner asks where her gun could possibly be hidden; she replies, in a bra holster. Moments later a firefight begins against mobsters with automatic weapons. She pulls her gun and fires dozens of rounds. Viewers never find out where the extra magazines could possibly have been hidden. The instant the battle ends -- with, of course, the bad guys dead while all their automatic weapons fire missed at point-blank range -- the babe detective pops her pistol back into the bra holster. A gun that has just fired dozens of rounds would burn her skin!
• Nonsense No. 3: Crime shows drastically overstate both the incidence of murder and the frequency of law enforcement officers killed in the line of duty. This summer in one of the final episodes of "The Closer," a priest is murdered. The chief detective wants to charge into the famed Cathedral of Our Lady of the Angels to seek evidence. The LAPD police chief tells her, "This place must be treated with respect; there were five memorial services here last year alone for our officers killed in the line of duty." No LAPD officer died in the line of duty in 2011.
In Washington, Many Statements Are Literally True But Intended to Deceive: With defense contractors worried about the inevitability of budget cuts, Lockheed Martin, contractor for the troubled F-35 fighter, has been running radio advertising in the nation's capital saying the program had "won awards" for procurement success. Extremely minor awards like this. The "award winning" project is many years behind schedule and $8 billion over budget owing to management blunders.
New Orleans: The Sinners -- their new TMQ name -- last year not only got Drew Brees the single-season passing record but finished first in points, yards gained, yards per play and first downs, plus compiled a hard-to-believe 57 percent third-down conversion rate. These stats were rung up with Brees in the huddle and then under center most of the time, with no use of Wildcat action and with a fullback on the field much of the time -- all violations of current NFL shotgun-spread orthodoxy. Perhaps the way New Orleans plays offense should be the orthodoxy.
Several times over the past three seasons, before the bounty scandal broke, TMQ said things like this: "Tuesday Morning Quarterback continues to feel unease about the New Orleans defense which, under the tastefully named Gregg Williams, blitzes way too much." Reader David Starnes of Fletcher, N.C., notes, "Now we know why the Saints blitzed too much. The game plan was predicated on payday hits. You can't get those hits without big blitzes."
NFL.com, the league's website, has been aggressive in coverage of Sinnersgate, running many items that surely made the owners squirm. One NFL.com front page showed Gregg Williams in a graphic with Pete Rose and Mike Tyson; the attached report hit hard on sports scandals. This is a positive sign. NFL.com being honest about an NFL scandal, along with the NCAA being honest about the Penn State scandal, is a step in the right direction for the traditionally closed, "how dare you criticize us" culture of football.
Philadelphia: Always on the cutting edge of cheesecake technology, the Eagles cheerleaders -- first pro sports dance squad to advance from swimsuit calendars to lingerie calendars -- this year offer "eco-friendly" bikinis with a theme of reducing water consumption in energy production. The Eagles cheer-babes neatly anticipated a trend, as the relationship between water use and energy production is in the news.
Cheerleader Jen poses by this declaration, "We must identify energy sources that are not dependent upon consistent reliable water supplies." Jen is described as wearing a bikini made from recycled fibers and earrings made from Cambodian bullet casings. Actually she's not wearing the bikini, just holding it, which is your incentive to check out the statement about energy and clean water.
Andy Reid has guided the Eagles to 19 playoff appearances -- of active coaches, only Bill Belichick received more postseason invites. But Philadelphia is barely above water at 10-9 in those games, Reid's 126-81 regular-season record being much better than his postseason outcomes.
Carroll Shelby Led the Life of Teen Boys' Dreams: Shortly before his death in May, car designer Carroll Shelby, aged 89, introduced his latest Cobra with a 950-horsepower engine.
Probably the sort of person who can pay $150,000 for a 950-horsepower Shelby plans to put it on display by the pool anyway. But Shelby's final car is a street model that can be operated legally on public roads. Why should vehicles with extreme power be allowed on public roads? In 2011, new cars sold in the United States averaged 228 horsepower. Four times the average horsepower is fine for a private racetrack, but socially irresponsible on public roads, where top-end speed cannot be employed, so extreme power is used for running stoplights and cutting others off. And it's not just a handful of specialty models. Ford Motors is mass-marketing a 2013 Shelby GT 500 that boasts 650 horsepower.
At least Ford is a private company. General Motors, bailed out by funds forcibly extracted from the pockets of taxpayers, and still 26 percent publicly owned, continues to use taxpayers' money to build high-horsepower, low-MPG road rage toys for the rich. One example is the 580-horsepower Camaro ZL1, which starts at $54,095 and gets a pathetic 14 MPG. General Motors calls the ZL1 "ridiculously fast." Its existence is ridiculous! At the same time the White House is hectoring the public about greenhouse gases, Congress is compelling taxpayers to subsidize a car that emits 10 tons of greenhouse gases annually, one of the worst such figures in the auto industry.
And while President Barack Obama demands an end to tax favors for oil producers, General Motors enjoys a special $13 billion tax favor that the company is using to build overpowered, low-mileage, high-polluting cars. According to the White House, producing gasoline is bad -- but wasting gasoline is good and must be subsidized by average people's taxes.
Free the Diesel! Last year TMQ praised the high-MPG, smooth-running clean diesel cars sold in Europe by General Motors and Ford. These cars still are not available in the United States .
To create a pleasing fantasy of green transportation, General Motors has thrown hundreds of millions of dollars of public subsidies -- initially under George W. Bush, now under Obama -- at the Volt, a plug-in hybrid car selling in tiny numbers owing to price and technical drawbacks. Yet neither Bush nor Obama encouraged Detroit carmakers to bring to the domestic market the high-MPG clean diesels the same companies sell in Europe. Diesel cars use about a third less petroleum per mile than comparable gasoline cars. Simply transitioning American transportation to clean diesel would allow the United States to eliminate oil imports from the Persian Gulf, while reducing greenhouse emissions.
Volkswagen sells a terrific line of clean diesels in the United States. Why aren't clean diesels offered here by Detroit carmakers? One reason is bad memories of balky, hard-to-start diesels that Detroit sold in the mid-1970s. But surely the advertising wizards of the car world could get the word out that today's diesels function exactly like gasoline engines.
The complication -- especially for politics-involved General Motors -- is opposition to diesels from environmental lobbies. In theory, a Volt-style car can reach near-zero smog emissions, while clean diesels put tiny amounts of smog-forming particles into the air. Environmentalists want air pollution rules written in such a way that zero emission is the goal, which counts out anything but electric power.
Consider a typical 2012 gasoline-powered car versus a clean diesel. The diesel car will use a third less fossil fuel and emit a third less greenhouse gases, a major advance, but also emit a tiny amount of smog-forming compounds, a minor drawback. Rather than accept clean diesel as an all-around compromise, environmental lobbies demand that regulations favor Volt-like cars, which on paper are perfect -- except, hardly anyone will buy them. This is a classic case of the perfect being an enemy of the good.
St. Louis: Les Mouflons faced, in 2011, opponents who finished a combined 151-105 -- the strongest schedule in the league last season. That's the only consoling thought available to St. Louis, which as 2-14, was outscored more than two-to-one, had five losses by at least three touchdowns -- ay caramba. Since Mike "What The!" Martz departed in 2005, Les Mouflons are a woeful 27-80.
Now Jeff Fisher has the reins, and his first move was to pass on RGIII for a bundle of draft selections. Maybe this will prove out in the long run, given the Rams need help at every position. But the bulk of the choices don't come until 2013 and 2014, meaning long-suffering Rams fans get no relief now. Fisher has not hired anyone to replace indefinitely suspended defensive coordinator Gregg Williams -- perhaps Fisher assumes the defense will be so bad, it doesn't matter if anyone is in charge. The Rams have been active this summer in granting lucrative contract extensions to players. The gang that just went 2-14, we want to make sure we keep them together!
San Francisco: The Forty Niners led the league with 52 field goal attempts, versus 38 extra-point attempts -- which means drives stalled. San Francisco's 18 more field goal attempts than touchdowns was tops in the NFL on this metric; league-wide, last season teams averaged 39 touchdowns scored and 32 field goals attempted. Three-point plays are not chopped liver, but if the Squared Sevens want to take the next step, they need to put the ball into the end zone.
San Francisco opens at Lambeau Field, not good news considering the Forty Niners are on a 1-13 streak versus the Packers, including eight consecutive Lambeau losses. Over the course of the regular season the Niners face Aaron Rodgers, Eli Manning, Drew Brees, Tom Brady and Matt Stafford -- the five top yardage passers of 2011. San Francisco will play nationally televised contests on all five networks that air the NFL, so no more San Francisco complaining about lack of exposure. And the Niners have three 2012 games that kick off at 10 a.m. to their body clocks.
In 2011, San Francisco was a league-best plus-28 in turnovers, accounting for much of the team's success. But luck is a big factor in turnovers, and luck cannot be counted on. Good luck with turnovers got the Niners into the NFC title game; bad luck with turnovers cost them that game. Or was it a coaching error? Had coaches simply instructed inexperienced backup punt returner Kyle Williams to fair-catch every punt, there's a good chance the Forty Niners would have advanced to the Super Bowl.
This year's wide receiver corps includes the me-first Randy Moss, the me-first Michael Crabtree, me-first top draft choice A.J. Jenkins and Mario Manningham, who left the Giants because he wasn't getting the ball enough. What could possibly go wrong? In all, the Niners will field five receivers who were first-round draft selections. Harbaugh/West should have signed Mehcad Brooks, who plays the prima-donna receiver on the USA Network football show "Necessary Roughness."
If you haven't seen "Necessary Roughness," it's a pleasant diversion -- a clever show that's more or less about pro football. Catch it while you can since the midseason finale is Wednesday night. The story arc deals with painkiller abuse, which TMQ thinks is the next 16-ton weight to be dropped on football. This light drama series has been more forthright about painkiller abuse than the NFL.
"Your Odds of Winning the Jackpot 1 in 175,223,510" -- Actual Powerball Statement: Two weeks ago a Powerball winner was said in news reports to take a prize of "$337 million," though the actual value of the ticket was $241 million -- heady enough. Last winter the biggest Mega Millions prize ever, "$656 million," was split among three ticket holders. Actually, $656 million was the annuity value; the cash prize was $462 million, heady enough. Any sum of money can be increased by expressing it as a long-term annuity. If your employer offered you either $100,000 this year, or $5,460 annually for 26 years -- the same ratios as the Mega Millions jackpot -- you would not say you'd been offered $142,000. You would say you'd been offered $100,000.
So why do media accounts use the inflated annuity value of lotto prizes, rather than the realistic current-dollar value? In order to make the drawings seem more exciting, causing viewers to watch the news and buyers to waste more money on tickets. About $1.5 billion was spent on tickets for the "$656 million" game, meaning $1 billion lost for the $462 million actually won.
Gamblers know the house always wins. But when media exaggeration and government-sponsored promotion urge people to throw their money out the window on Powerball tickets, most of the losers are the poor and the working class, who buy a disproportionate share of lotto entries. More on how lotteries prey on the working class is here.
Mega Millions is one of many lottos run by the Multi-State Lottery Association, which has 33 member states. Governors and lawmakers of those states say they want to help average people. Yet they sponsor lottos that pick the pockets of average people. In 2010, Americans spent $58 billion on Powerball games run by state governments. Did the states extend that much in in aid to average people? When state and local income taxes, sales taxes, energy taxes and property taxes are combined with billions wasted to buy state lottery tickets, it may well be that on balance, the poor and working class are harmed financially, rather than helped, by state and local governments.
Because government-sponsored lotteries are major advertisers in newspapers and on local television, most media outlets present lottos as tremendously exciting, never mentioning the harm they do. What games like Mega Millions are all about is transferring money from the poor and working class to the much-better-off employees and officials of state governments, so they can lavish the money upon themselves.
Here, the Freakonomics crew touts a lotto alternative that takes into account the human-nature desire to gamble, but does not exist solely to fleece the players -- Prize-Linked Savings . People would put money into a new class of savings accounts. Each month, the interest earned by all deposit holders would be distributed as prizes to whichever deposit holders' names were drawn. As with lottos, most people never would get a prize. But their principal would remain, and still belong to them.
If state governments stopped running Powerballs and instead sponsored Prize-Linked Savings accounts, the average person would be better off financially. But state governments would get less funny money to squander.
Privately run Prize-Linked Savings accounts seem an ideal solution, but most states have laws against them. Supposedly this is to protect consumers. Actually the purpose is to screw consumers, ensuring that government holds a monopoly on duping average people into losing their money in lottos. The plans are legal in Michigan.
Seattle: The Blue Men Group quietly had the league's ninth-rated defense in 2011. Probably you didn't know, since Seattle games are televised only in British Columbia, Alaska and Borneo. This year the Seahawks get two national-broadcast night games, plus four contests that kick off at 10 a.m. by their body clocks.
Pete Carroll is 15-19 at Seattle, a slight step down from his 83-19 record at USC. Someone needs to tell him he can call free agents anytime, he doesn't have to wait until they call him. It's been a laff a minute at quarterback for the Seahawks under Carroll, six players attempting forward passes in his two seasons. The laffs will continue with two new signal-callers, Matt Flynn and Russell Wilson.
TMQ likes Miami over Seattle on Nov. 25. That game follows the Seahawks' bye, and Seattle is a league-worst 6-17 after bye week.
All Talk, No Action: Welcome to Washington: Last week a federal court tossed out the EPA's most recent attempt to restrict interstate air pollution -- the kind that drifts to the East Coast from the coal-fired power plants of Texas and the Ohio Valley. Your columnist, in his 1995 book about environmental policy, "A Moment on the Earth," explained how legislation to reduce air pollution -- the original 1970 Clean Air Act has worked wonders against smog, the 1990 Clean Air Act amendments reduced acid rain -- functions well, while litigation aimed at lowering air pollution has failed. In courts, environmentalists and industry always neutralize each other. The preference for legislation over litigation is well-known to anyone who studies clean-air policy.
This said, here is the backstory of last week's ruling:
Taking office in 2001, in the serene months before 9-11, George W. Bush proposed legislation to reduce interstate air pollution and also to regulate mercury emissions from power plants and oil refineries. Pundits were surprised W. did this, assuming he would be anti-environment. But W.'s father backed the 1990 clean air amendments, while W. had, as governor of Texas, strengthened that state's laws against air pollution. Say what you will about the Bushes: They vacation in Maine, and clean air has always been a Bush family cause.
So were Democrats happy when, in 2001, George W. Bush proposed stricter regulations against air pollution? They were furious! Their preferred narrative was that W. was an oil-soaked despoiler of the earth. Enviros preferred that narrative too -- devil figures are essential to fundraising. The left thought it imperative that George W. Bush not win a victory for the environment.
So they fought his 2001 legislation with fury, among other things by claiming the bill would not regulate mercury emissions rapidly enough. Sen. James Jeffords of Vermont, a classic New England Republican -- once, "New England Republican" meant a pro-conservation moderate -- even switched from the Republican Party to independent status in order to change the Senate from 50-50 (meaning vice president Dick Cheney would cast deciding votes) to 49-50-1 (meaning Democrats plus Jeffords could block the bill). Jeffords said one reason he made this switch was because it was super-ultra important to stop Bush's clean-air legislation and substitute something that imposed faster strictures.
That was 11 years ago. In those 11 years, nothing at all has been done to regulate interstate air pollution or mercury emissions.
Despairing of getting a clean-air bill through Congress, in 2005 President Bush issue executive orders to reduce interstate air pollution and regulate mercury. Environmental lobbyists told courts the rules were too lax; industry told courts the rules were too strict. Since the result was litigation rather than legislation, year after year passed with nothing happening.
In 2011, Barack Obama issued executive orders to restrict interstate air pollution. Again the result was lawsuits rather than action. In 2011 -- a full decade after mercury from power plants was said to be an emergency -- Obama's EPA proposed mercury restrictions. Now it's 2012. The mercury restrictions have yet to take effect, and Obama's interstate clean-air rule was just tossed into the trash by a federal court.
Air pollution has declined since 2001 anyway, allowing to state laws and advances in technology. The decline would be faster, especially on mercury, if George W. Bush's 2001 legislation had passed.
Isn't this everything offensive about institutional Washington in a nutshell? Preventing the opposition from recording a victory often is more important than improving the country. The Democrats did it to George W. Bush over clean air; the Republicans are now trying to return the favor to Barack Obama on several fronts.
Tampa: Departed coach Raheem Morris went 3-13, then 10-6, then 4-12 at City of Tampa -- so what happened in that middle season? What happened was ball security. The Buccaneers were minus-five in Morris' first year, then plus-nine in the winning year, then a league-worst minus-16 in 2011.
Last season Tampa was last in the NFL in sacks despite using its first and second draft choices in both 2010 and 2011 on defensive linemen. The Bucs' defense gave up the most points in 2011, despite this franchise expending four of its last five first-round choices on defensive players. So poor draft-day decisions may explain the team's struggles. Then again, maybe the football gods were punishing Tampa for its midseason addition of Albert Haynesworth, the Joe Btfsplk of the NFL The Bucs were 4-4 and in the hunt before Haynesworth arrived, and 0-8 with him in the locker room.
Butch Davis, former head coach of the Browns and Tar Heels, now sits on the Bucs' masthead as "special assistant to the head coach" -- though listed under the front-office names, not as a member of the coaching staff. Taking a coaching job in 2012 would reduce the money North Carolina owes Davis for firing him. As a "special assistant" rather than a "coach," he can draw Buccaneers pay plus the severance.
Washington: The Redskins managed to be awful in 2011 despite their opponents finishing just 122-134 -- though, they beat the eventual champion Giants twice. Allowing a league-worst five blocked field goal attempts didn't help.
In 32 games as Skins headmeister, Mike Shanahan has named five starting quarterbacks. Amazingly, that did not work out. Now the future of the franchise is invested in Robert Griffin III: Washington doesn't have a first-round draft pick again until 2015. In just two years at Washington, Shanahan has spent a net of three No. 1 draft choices, a second-round and a third-round pick on the quarterback position. Linemen, linebackers, receivers -- what are they?
Touted by the Redskins as a Hall of Fame-caliber coach, Shanahan has one playoff victory in the last decade. Anybody can have an off year, but with each succeeding season, Shanahan looks more like a coach who shined when he had the great John Elway and is in over his head with anyone else. Shanahan was 7-1 in the playoffs with Elway at quarterback; is 1-4 since.
During the offseason, the Redskins again reduced seating capacity at FedEx Field. Initially the stadium accommodated 91,000; that number has dropped in stages to 79,000. The reductions are fan-friendly -- removing seats with poor sightlines, adding space to concession areas and most important, cutting back the crowd. When it opened in 1997, FedEx had the worst hassle factor of any NFL stadium -- hours to get in, hours to get out. If the experience is more civilized this season, Skins faithful will be happy.
Reader Animadversion: I noted Jacksonville's plan to donate a small sum to charity for each touchdown after which a Jaguars player does not draw a celebration penalty would have generated a measly $6,000 for charity in 2011. Jason Schultz of Denver retorts, "Since fines against NFL players are donated to charity, if Jacksonville wants to help the underprivileged, coach Mike Mularkey should encourage celebrations. Last year, charities would have come out ahead just from the $10,000 celebration fine Steve Johnson incurred.
I noted of NFL cheerleaders, "Pretty dancing girls have a long history in entertainment, at least as far back as vaudeville." Justin Merritt, a professor of music at St. Olaf College -- whose music department is renowned -- writes, "That's putting it mildly: 'Sacred occasions in Greek shrines, such as the games at Olympia from the 8th century BC, are inaugurated with dancing by the temple virgins.'"
Next Week: Still America's original all-haiku NFL season predictions.
In addition to writing Tuesday Morning Quarterback for Page 2, Gregg Easterbrook is the author of "Sonic Boom" and six other books. He writes a politics column for Reuters, and is a contributing editor for The New Republic, The Atlantic Monthly and The Washington Monthly. His website can be found here, and you can follow TMQ on Twitter.