The Green Bay Packers wrapped an amazing 21-1 streak around a Super Bowl win, at times seeming close to perfection. Now they have lost two straight, both at home, and looked befuddled in the process. So are the Packers sinking slowly into the sunset -- or did they just clash with the NFL's next monster team, the San Francisco Forty Niners?
First, Green Bay. Six consecutive do-or-die victories to close the 2010 season with a Super Bowl crown. A 15-1 record in the 2011 regular season, during which Aaron Rodgers enjoyed one of the best seasons, statistically, ever achieved by any athlete in any sport. Green Bay's 560 points in the 2011 season, 35 per game, were second most in NFL annals, trailing only the 37 points per game posted by the 2007 Patriots.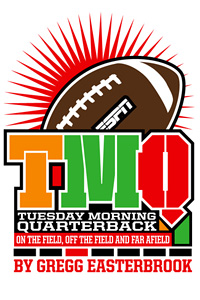 Come the new year -- poof. Green Bay lost in the playoffs at home after a bye, and just lost its opener at home. Since that fantastic 35-point-per-game 2011 regular season, the Packers have scored 21 points per game. San Francisco entered Lambeau Field on a 1-13 streak versus the Packers and until the fourth quarter, was toying with the hosts.
One weakness that has developed is that the defense dropped from fifth in 2010 to last in 2011. Pack defenders are aging, notably Charles Woodson, while the loss of one of the league's best safeties, Super Bowl and Pro Bowl starter Nick Collins, is keenly felt. Collins has not recovered from a neck injury sustained when he was hit on the head in the second week of the 2011 season. He may never play again. Yet TV announcers praise players who lead with their heads -- more on that below.
When elimination was a game away in 2010, the Green Bay defense exhibited a sense of urgency. In the 2011 regular season the Green Bay defense became accustomed to playing with the lead, not needing to get stops, just forcing opponents to use clock. In the last two games the Pack's defense has needed to play from behind, and looked like it does not understand the concept of playing from behind. And the Packers have looked careless. On Randy Moss' Sunday touchdown, he went in motion, was ignored by all Green Bay defenders, and simply ran up the field uncovered.
Why is the Green Bay offense suddenly not producing points-a-rama? One reason is that its coaches have begun to laugh at the run. Sunday, adjusting for sacks and scrambles, Packers coaches called nine rushes, just three in the second half. Even in today's pass-wacky NFL, where two of three most recent Super Bowls featured teams that finished last in rushing (Colts 2009, Giants 2011), you must at least try to run the ball, or else become one-dimensional. The Packers were just outrushed by 141 yards at home. Victory is not possible with a stat line like that.
But the core problem with the Green Bay offense seems to be that everyone is standing around watching to see what the amazing Aaron Rodgers does next. Quarterback is football's most important position, and Rodgers may be football's best quarterback. But the sport is still a team sport. Just as the Cleveland Cavaliers could not succeed by standing around watching to see what the amazing LeBron James did next, the Packers can't put it all on Rodgers. Other members of the offense need to step up, while coaches need to devise opponent-specific game plans, rather than just let Rodgers wing it and be brilliant.
Then again, perhaps what happened to the Packers is that to end last year they collided with the best team of 2011, the Giants, and to begin this year they collided with the best team of 2012, the Forty Niners.
At Lambeau, San Francisco started 12 first-round draft choices, with several other high choices in reserve. There hasn't been a traveling show this stacked since Mae West. Included are a quarterback who was chosen first overall -- there's a clear association between a first-overall quarterback and Super Bowl appearances -- and the league's best linebacker.
Jim Harbaugh, or Harbaugh/West to Tuesday Morning Quarterback, is leading a charmed life. In his first gig as a head coach, he went 29-6 at the University of San Diego. Then he took over a Stanford program that had gone 14-31 in its previous four seasons and in his four seasons went 29-21, with a decent team GPA and no recruiting scandals. So far at the Squared Sevens, Harbaugh/West is 15-4. His team barely missed the Super Bowl last season and might have gone had multiple injuries at the punt-return position not resulted in two killer turnovers on Giants punts.
Everyone in the NFL plays tough; the Niners under Harbaugh/West play with swagger. They offer power running, deep-strike passing, solid quarterbacking and the league's top offensive line. On defense they stop the run -- first in the league against the rush so far since Harbaugh arrived -- and play decent coverage. On offense they vary looks constantly, from two tight ends split wide on the same side to putting an extra offensive lineman on the field at fullback, as they did Sunday for Frank Gore's game-icing touchdown run. And they hit 63-yard field goals, which means they are being smiled upon by the football gods.
If you asked NFL coaches which of the league's teams they would least like to face in 2012, all would say, "The San Francisco Forty Niners."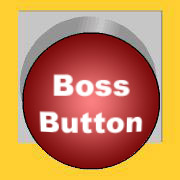 In football safety news, last month TMQ supposed, "The next step will be for the on-air game announcers of ESPN, ABC, CBS, Fox, NBC and NFL Network to stop praising vicious hits; to express disdain for the players who make helmet-to-helmet hits, while criticizing rather than hyping their coaches; and to call for officials to eject any player guilty of an illegal helmet-to-helmet hit."
So I was heartened during the Washington-New Orleans contest when, following a helmet-to-helmet hit, Fox announcer Daryl Johnston declared, "These kinds of vicious hits have to stop." I was heartened during the Cincinnati at Baltimore Monday Night Football game when, following a helmet-to-helmet hit, Jon Gruden said, "That's inexcusable." Coming from a macho former NFL fullback and a macho Super Bowl-winning coach, comments like these could change football culture in a positive way.
Then I was disheartened during the Panthers-Bucs game. Tampa's first-round draft choice Mark Barron made a vicious helmet-to-helmet hit on Carolina's Steve Smith at the sideline. "Ooooo, Smith gets rocked, that will look good on highlights ... he's a hard-hitting safety," Fox announcer Ron Pitts said admiringly.
"That's a slobber knocker," color man Mike Martz said of the hit, also approvingly, using a strange expression that NFL insider types seem to like -- check for the Hines Ward picture here. Martz continued in a gushing tone, "This is why they drafted [Barron]: form tackles, form tackles will stop them dead in their tracks."
Neither announcer pointed out that leading with the head is the single most dangerous thing a football player can do. Neither explained that "see what you hit" -- keep your head up -- is now being taught by the NFL, NCAA, National Federation of High Schools and Pop Warner as safe tackling. Neither mentioned that the hit occurred out of bounds. Both announcers held up to young players for admiration a vicious, dirty, dangerous move. Martz even called helmet-to-helmet contact a "form tackle," an extremely bizarre thing to say.
Officials did not flag Barron. But Roger Goodell has said that vicious helmet-to-helmet hits not penalized during a game can result in fines and suspensions when the front office reviews film. Commissioner -- no one will believe you mean this until there is a suspension, and Barron should be suspended. One vicious play like his, held up for admiration on network television, nullifies a whole year of work by the NFL to promote safety.
Pitts and Martz owe viewers an apology. They not only exhibited ignorance of football's "see what you hit" campaign, they expressed admiration for the sort of behavior that leads to broken necks. This was not getting the down-and-distance wrong or mispronouncing a player's name, this was encouraging young players to imitate an extremely dangerous example. Pitts and Martz's comments bordered on irresponsible.
After the game, Bucs coach Greg Schiano singled out Barron for praise. Rutgers player Eric LeGrand was paralyzed making an unsafe head-down tackle for Rutgers in 2010, when Schiano was coach. Schiano has observed for himself the terrible harm that can occur when football players don't "see what you hit." Yet he praises a player who made a violent helmet-to-helmet, head-down hit. Perhaps the NFL's claims to want to promote safer football are just a lot of hot air for PR purposes.
In college football news, how did mega-underdog Louisiana-Monroe stage its upset at No. 8 Arkansas? By not punting! Reader Stephen Parker of Baton Rouge, La., notes Louisiana-Monroe went for it seven times on fourth down, converting six. The Warhawks converted a fourth-and-11 and converted fourth-and-10 twice.
Sometimes when head coaches go for it early in a game and fail, they won't go for it later, reasoning, "We failed last time." That's like reasoning, "This time the coin came up heads, next time is sure to be tails." What happened last time is irrelevant to what happens this time! Reaching fourth-and-goal at the Arkansas 1 in the first half, Louisiana-Monroe went for six and failed. Reaching fourth-and-goal in the second half, Warhawks coach Todd Berry did not hesitate. He went for it again, scoring a touchdown.
Trailing 31-28 in overtime, Louisiana-Monroe faced fourth-and-1 on the Arkansas 16. Most coaches would have done the "safe" thing and attempted a field goal, to continue to another overtime. Berry knew keeping possession meant a chance for victory right now. He went for it, touchdown, victory.
Had Louisiana-Monroe done the "safe" thing on fourth downs, there's no chance the Warhawks would have pulled the upset. How did Arkansas play it? Leading 28-21 late in the fourth quarter, Arkansas faced fourth-and-5 on the Louisiana Monroe 39. This is the Maroon Zone -- too close to punt, too far for a placement kick. Go for it and ice the game! The Razorbacks did the "safe" thing and boomed a punt. The visitors took the ball the other way to record the tying touchdown with 47 seconds showing.
The University of Arkansas is the prestige campus of the same state as Pulaski Academy, where coach Kevin Kelley has perfected the art of not punting. The visitors seemed to know more about Kelley's theories than the hosts. What Kelley does should be dubbed "Arkansas-style football." Time for the University of Arkansas to get acquainted with Arkansas-style football! See this week's Pulaski Academy item below.
Stats of the Week No. 1: New England, which won its opener, has a league-best streak of nine opener victories.
Stats of the Week No. 2: Cleveland, which lost its opener, has a league-worst streak of eight opener defeats.
Stats of the Week No. 3: In its past 18 games, the Pittsburgh secondary has allowed four completions of at least 40 yards. Two of them were to Demaryius Thomas of Denver.
Stats of the Week No. 4: After finishing last against rushing in 2011, the Buccaneers held Carolina to 10 yards rushing in their opener.
Stats of the Week No. 5: At 35-17, the Cowboys have the league's best opening-week record.
Stats of the Week No. 6: Consecutive Denver possession results, skipping a kneel-down to end the first half: 80-yard touchdown drive, 80-yard touchdown drive, 80-yard touchdown drive.
Stats of the Week No. 7: At 10-30, New Orleans has the league's worst opening-day record, except for the recent expansion teams.
Stats of the Week No. 8: Against the University of Arizona, Oklahoma State gained 636 yards on offense -- and lost by 21 points.
Stats of the Week No. 9: Against Saint Scholastica, quarterback Sam Durley of Eureka College had 508 fewer passing yards than in his previous game. See below.
Stats of the Week No. 10: Baltimore's nine consecutive division wins is the best such streak in the league.
Sweet Play of the Week: Tuesday Morning Quarterback has been harping on the staid Ravens about opening up the playbook. They did on "Monday Night Football," the game's first snap being a Baltimore deep pass for 52 yards off a seven-step drop, increasingly rare in the NFL. Sweet. Opening the game with a deep pass is an old Bill Walsh ploy.
TMQ also has harped on Marvin Lewis for years for kicking on fourth-and-1; this hyper-conservative strategy has not, obviously, ever done the Bengals any good in the standings. Trailing 17-3, Cincinnati reached fourth-and-1 on the Baltimore 6 with 23 seconds remaining in the first half, holding two timeouts. Most NFL coaches would take the field goal here, dramatically reducing the chance of victory but deflecting criticism away from themselves. What's this, the Bengals are going for it? A little Arkansas-style football! Touchdown -- and Cincinnati, which had lost three straight to Baltimore, trails by only 17-10 at intermission.
Cincinnati gets the ball to start the second half and drives to fourth-and-goal on the Baltimore 1. Seemingly exhausted by his first-half burst of courage, Lewis sent in the field goal unit. As the kick boomed, TMQ wrote the words "game over" in his notebook. The contest ended Baltimore 44, Cincinnati 13; the Bengals did not enter the Ravens' red zone again.
At the Nevermores goal line when it was 17-10, Cincinnati had a chance to seize the day. Instead Lewis launched a passive kick, announcing to the Ravens that the visitors were playing scared. From the moment the field goal sailed, Cincinnati was done for the night. To top off his timidity, trailing 41-13, Lewis ordered a punt on fourth-and-2. At that point Lewis was not even attempting to rally, merely to hold down the margin of defeat in Cincinnati's latest big-game wimp-out.
Sour Play of the Week: Houston leading Miami 17-3 with 12 seconds remaining until intermission, the Moo Cows had first down on the Dolphins' 14, out of timeouts. Where oh where might the pass go -- maybe to the end zone! Yet star receiver Andre Johnson was single-covered on an "up," no safety in sight: touchdown, 24-3 halftime lead and the rest is filler. Sour for the Miami secondary -- and for Miami coaches, who just traded away veteran cornerback Vontae Davis, only to have their secondary clueless on the game's key snap.
Sweet 'N' Sour Play of the Week Detroit trailing mega-underdog St. Louis 23-20 at home, the Lions faced second-and-goal on Les Mouflons' 5 with 15 seconds remaining, out of timeouts. Tailback Kevin Smith paused briefly in the backfield showing block, then snuck into the flat for the winning touchdown reception. Sweet.
The Lions kept six blockers back, sending out four receivers. St. Louis dropped seven into coverage. That meant seven to guard four, yet no one was on Smith. Sour.
A Cosmic Thought A generation ago "exoplanets" -- beyond the solar system -- had not been found. Now hundreds are known and the list grows weekly.
Recently NASA's Kepler probe, the first space device specifically designed to look for other worlds, discovered a multiplanet system orbiting a binary star. Since paired stars are more common than single stars like the sun, this increases the likelihood that large numbers of exoplanets exist.
No distant Earthlike world has been discovered. But it seems only a matter of time -- this could happen soon, and will be one of humanity's great moments. If there are other Earthlike planets, the odds rise of other life; plus over long spans of time, the odds rise that genus Homo will live on many worlds.
Last week an exoplanet designated Gliese 163 was discovered. Not far away in galactic terms, seven times the mass of Earth, orbiting a dying red sun -- has it occurred to anyone that we've found Krypton?
Zebra Herd Situation: Flags often came in late and there were debatable calls -- but when aren't there debatable calls? Overall the replacement zebras, including first-ever female official Shannon Eastin, did OK.
They allowed too much holding by offensive linemen. The Packers probably should have been called for an illegal block in the back during their punt return touchdown, but the fact that sports radio was debating whether it should have been flagged shows the situation was a judgment call, not a rules-knowledge matter. The Pack definitely should have been flagged for unnecessary roughness when Alex Smith was hit after sliding feetfirst.
Week 1 was hardly the best day in zebra history, but those highly paid, relentlessly self-praising NFLRA members have done worse. If I were them, I would call 345 Park Avenue today and accept the league's offer. Once the replacement officials have a couple more weeks under their belts, why bring the previous guys back?
New York Times Corrections on Fast-Forward: In the past six months the Paper of Record has, according to its own corrections page:
• Confused fruit with vegetables, the same mistake made by John Candy in "Splash."
• Confused Cyprus, the country, with cypress, the tree.
• Ran an article about appreciating the beauty of cherry trees, accompanied by a picture of crab apple trees.
• Erroneously asserted that during World War II, Britain had a marketing slogan.
• Mistook the Jersey City waterfront for the Manhattan skyline.
• Understated the Eurozone bailout by $667 billion. Reporter responsible, would you like to be CEO of the European Central Bank?
• Understated the revenue gain from ending tax cuts for the rich by $798 billion. Reporter responsible, would you like to be on the Republican ticket?
• Understated the likely cost of Barack Obama's Affordable Care Act by $1.2 trillion. Reporter responsible, would you like to be on the Democratic ticket?
• In an article about retirement funding, used an estimate that was off by $1.2 trillion. Reporter responsible, would you like to be director of the Pension Benefit Guaranty Corporation? (The organization, called a "corporation" though it actually is a government agency, is set up to sound like a free-market enterprise but exists to shift private pensions onto the taxpayer, and is a fiscal scandal waiting to happen.)
• "Misstated the number of presidents with 6 letters in their first names."
• Unfairly accused the Canadian Pacific Railroad of planning to start a thermonuclear war.
• Erred in describing the circumstances of "free gifts." What other kind of gifts are there?
• Admitted a Page 1 article was based on a substantial error in the use of statistics. Topic of the article? Educational standards.
• Incorrectly declared that passengers departing a plane from San Juan to New York City must "go through Customs" because they might bring items "to the United States from Puerto Rico." When writing lyrics for "West Side Story," Stephen Sondheim believed Puerto Rico was a foreign country. Since 1917, residents of Puerto Rico have been U.S. citizens and since 1952, Puerto Rico has been within the United States. Isn't it time the mainstream media knew this?
• Clarified that "musical obscurity" is "no longer an honor," and...
• Incorrectly declared that a bachelor party had been held at Legoland.
TMQ's occasional New York Times corrections items are not intended to ridicule that paper, widely considered the best in the world. The items are intended to amuse. I use only funny mistakes, not deadly serious errors such as the Times' 2002 and 2003 Page 1 articles claiming the George W. Bush administration possessed proof that Iraq had atomic weapons. All organizations make mistakes -- ESPN and ESPN.com certainly do. Owing to the Times' reputation for highfalutin stuffiness, its mistakes have amusement value.
And my corrections items are not an attempt to place corrections into perspective. Here is an example of that. Over the winter, The Washington Post ran an article accusing the D.C. Police Department of manipulating statistics to make it seem more murders were being solved than actually were. Later the Post ran a correction admitting the article manipulated statistics to make it seem fewer murders were being solved than actually were. That is, the paper committed the same offense it accused others of.
OK, so The Washington Post made a mistake: Everybody makes mistakes. But the original article damning the D.C. police was on Page 1. The correction was at the bottom of Page 2, under the tapioca heading, "Editor's Note."
Young Guns Report: Of the five rookie starting quarterbacks, Andrew Luck, Ryan Tannehill, Brandon Weeden and Russell Wilson all lost, combining for two touchdown passes and 11 interceptions. Wilson looked sharp, patient with the drip-drip-drip style of contemporary NFL passing. Twice in the closing seconds, Wilson hit Seattle receivers in the end zone for what would have been the winning points had the passes been held.
Then there was RGIII. Not only did he have the second-best passing yardage ever for a rookie quarterback starting opening day, trailing only Cam Newton last season, he threw accurately. He made good decisions on the run in the Mike/Kyle Shanahan bootleg offense. On a third down from the New Orleans 27 in the fourth quarter, Griffin spun to avoid a sack and immediately threw the ball away. That allowed the Skins to kick a field goal on the next snap; a sack would have put them out of range. Griffin "saw the field." On the second-quarter touchdown pass to Aldrick Robinson, Griffin read safety blitz and motioned Robinson to run to the spot the safety would vacate. That's a five-year veteran play.
Griffin's best down in a stellar first outing may have been a quiet one. Skins leading 40-32 with 2:22 remaining, Washington faced second-and-13 on its own 17, the Sinners with one timeout. Standard "safe" strategy would be to rush to force New Orleans to expend the timeout, then pass on third down if the rush failed. But a play-fake on second down was a lot more likely to succeed than an expected pass on third. Kyle Shanahan sent in a play-action to backup tight end Logan Paulson, whose catch for a first down put the endgame into Washington's control. The pass was perfect, in the face of physical and mental pressure. RGIII was cool as a cucumber -- whatever that means.
That Tennessee-Orange Jersey Looked Good on Him: Peyton Manning looked like he just stepped out to have a cup of coffee, and now is back. Who would have thought that in a Steelers-Peyton collision, the Steelers would be the pass-wacky ones? Adjusting for sacks and scrambles, Pittsburgh coaches radioed in 47 passing calls and 24 rushes, versus 32 passes and 25 rushes for the Broncs. Reader Dan Howen of La Habra, Calif., lauds Denver guard Zane Beadles, "who was 20 yards downfield blocking on Demaryius Thomas's long touchdown catch-and-run," though he was among many blockers Sunday to get away with holding.
Ben Roethlisberger may not even seem to be aware of it when he's sacked, but five sacks by Denver ruined Pittsburgh's already-shaky offensive stats: The Steelers averaged an anemic 4.6 yards per passing play, versus 8.6 for the hosts. The Steelers snuck in one sweet play, a rare tight end stop-and-go for a touchdown. Broncos mike linebacker Joe Mays was so surprised, he fell down. Somehow only 126 offensive snaps occurred in the game -- that's low -- despite both teams spending most of the contest in a no-huddle.
Pittsburgh closed its 2011 season by losing at Denver and opened its 2012 season by losing at Denver. Eleven of the past 14 Steelers-Broncos pairings have been in Colorado. Should these clubs meet again in the postseason, Pittsburgh better hope Heinz Field is the stage.
It Pays to Be a Cupcake : Mega-underdog Sacramento State not only upset the University of Colorado on its home field, Sacramento State was a hired cupcake, paid $460,000 to come to Boulder and be pounded. Looks like the Hornets, a Division I-AA program that lost recently to Portland State and Weber State, never got the memo about how they were supposed to roll over to the Colorado Buffaloes.
It's the vengeance of the cupcakes!
The trend for big-money programs paying lower-division schools to appear as visitors and be pounded is yet another problem with college football. Oklahoma State opened its season by hosting Savannah State, a perennial doormat at the Division I-AA level; Savannah State last season lost to Norfolk State by 42 points. The pairing should have been an embarrassment to Oklahoma State boosters, but the margin pleased any boosters who wagered on the contest, as the Cowboys covered the 67-point spread. Ahead 70-0 in the fourth quarter, coach Mike Gundy kept his charges throwing the ball, to ensure Oklahoma State covered.
When big-college programs run up the score on cupcake opponents that stand no chance, don't assume pollster "style points" the sole motive. Boosters aren't in the mood to donate if their teams don't exceed the spread. In the NFL, there is no (legal, anyway) mechanism by which a bettor can place money into the head coach's pocket. In the NCAA this is viewed as perfectly normal, via tax-deductible donations to the school's athletic foundation, which in turn awards bonuses and private-jet use to the coach. That college boosters can, in effect, pay commissions to head coaches is one of the countless problems from which the NCAA averts its eyes.
This weekend the football gods exacted vengeance upon the Cowboys, sending them to a 59-38 defeat at Arizona. Oklahoma State players seemed to be expecting another effortless win -- what do you mean we're not ahead by 70 points! Rarely has a major sports program deserved to lose as much as Oklahoma State deserved to lose at Arizona.
That distinction won't last long. Next week against Wake Forest, Florida State will deserve to lose, having made a mockery of itself by opening with a 69-3 win over Division I-AA Murray State, which lost last season to Tennessee-Martin, then last Saturday hosting the smoldering wreckage of Savannah State.
Florida State originally planned to host West Virginia, but was left without an opponent when the Mountaineers switched conferences. Savannah State, so the Seminoles claimed, was the sole visitor available on short notice. The dignified thing for Florida State to do would have been not to host any game -- have the team spend the weekend building housing for Habitat for Humanity. But dignity is not a huge factor in BCS football, paling before the multimillion-dollar gate a team like Florida State realizes even for a meaningless exhibition.
When lightning interrupted the game -- the football gods were angry! -- FSU-Savannah switched to running clock. The NCAA does not have a mercy rule as found in most states for high school sports, but both coaches agreed on running clock. When thunder was heard in the distance again, both coaches agreed to call the game midway through the third quarter -- with Florida State ahead 55-0, equating to an 88-0 final score. Why not send everyone home? The money was in the till for both sides, and no one thought it was a real game anyway.
A Division I team can count just one victory per season over a Division I-AA opponent toward bowl eligibility. That means the Florida State-Savannah State contest was meaningless in every sense, except generating money.
Why did Savannah State accept these dates, knowing it would be pounded? Perhaps Tigers players favored the trips -- they gave them a chance to perform on the big stage of packed houses at mega-schools. The Tigers received payments of about $860,000 for the two poundings, significant for a program that has no television or apparel-licensing income and in 2010-11, drew just $1.3 million in football revenue. In the same academic year, Oklahoma State and Florida State combined for $67 million in football revenue, and that's before donations inspired by athletics.
Sacramento State, Murray State and Savannah State were hardly the only hired cupcakes of the early season. Georgia Tech paid Division I-AA Presbyterian, which last autumn lost to Furman, $400,000 to come to Atlanta and be pounded 59-3. Last season, Presbyterian accepted $400,000 to fly to Cal and be pounded 63-12. Cal and Georgia Tech both were able to find $400,000 to hire a football cupcake despite the state legislatures of California and Georgia cutting funds for public universities in recent years. Class size, education -- these are nothing compared to easy football wins!
The paid-cupcake mentality is stretching downward to lower divisions. Division I-AA Wofford just hired Lincoln, a perennial doormat of Division II -- last year Lincoln lost by 25 points to Elizabeth City State -- to come to its campus and be pounded 82-0. A private college, Wofford has not said how much it paid Lincoln. Wofford alums, if you don't feel embarrassed by your school's spectacle of bad sportsmanship, there is something wrong with you.
And Stony Brook just hired Division II Pace, which last year lost 49-0 to Stonehill, to come to its campus and be pounded 77-7. Stony Brook alums, do you feel good about this game?
How long until Division III colleges are paying high school teams to come to their campuses and lose?
Great New Documentary : Perhaps Savannah State could improve its football revenue by crowd sourcing. The crowd-source mechanism Kickstarter helped fund distribution of the amazing new documentary "Detropia," about the social decline of Detroit. "Detropia," by Heidi Ewing and Rachel Grady, is receiving rave reviews, most recently in The New Yorker. This is one of the finest documentaries ever, on any topic.
No "SportsCenter"? The End of Civilization: The new J.J. Abrams sci-fi series "Revolution" premieres next Monday night -- across from "Monday Night Football." "Terra Nova" also premiered across from "Monday Night Football." Don't the audiences for football and for sci-fi overlap? TMQ fails to grok why big-budget sci-fi keeps airing opposite "Monday Night Football," rather than on Tuesday, when there is no prime-time football. You know MNF will not be the loser in any ratings smackdown.
"Revolution" is yet another post-apocalypse premise. An unknown force has stopped all technology from functioning. Cities are overgrown with vegetation -- apparently even pruning shears have stopped working. Fighting is done with swords -- apparently the chemicals in bullets no longer work. People ride horses for transportation -- apparently bicycles ceased functioning. Yet with no electricity and the disappearance of modern products, the babe heroine's hair and makeup are perfect.
Hollywood loves post-apocalypse movies and TV serials because the costume budget is low: Just buy some old consignment clothes, and rip them.
Best Play on First-and-30: Leading 17-10 in the fourth quarter, the Cowboys faced first-and-30 on the defending champion Giants' 34. Tony Romo saw backup corner Justin "Two Garments Only" Tryon in press coverage against Miles Austin; he audibled to the stutter-go; Tryon made a hand signal asking for safety help; Romo threaded the pass between two Jersey/A defenders for a touchdown. Later, leading 24-17, Dallas faced third-and-10 just before the two-minute warning, the hosts out of timeouts. Romo's completion to Kevin Ogletree on a simple slant, the most common pattern of the modern passing game, iced the contest.
TMQ loves NFL players from below the testosterone-pumped level of Division I. Starters for the season opener hailed from Alabama State, Bentley, Cornell University, Eastern Illinois, Grand Valley State, Massachusetts and Monmouth. The referee was Jim Core, who has officiated in Division II and Division III in college, but never in Division I.
Unified Field Theory of Creep: Reader Justin Pickering of Fremantle, Australia, reports that on Aug. 23, he saw television advertising for the 2013 Ikea catalog.
Your columnist's New Yorker subscription runs to March 2016. Last week I received a letter urging me to renew. The envelope was brightly stamped with a red-letter scary notice: SUBSCRIPTION EXPIRATION WARNING.
Kristi Kampmann of Aurora, Colo., notes the proclamation of an actual Unified Field Theory of creep.
Friends Don't Let Friends Punt: This season TMQ is following the fourth-down exploits at Pulaski Academy in Little Rock, Ark., where head coach Kevin Kelley has eschewed the punt for years. Last season, Pulaski punted once and won the state title. A fun thing about sportswriting is using words like "eschew."
On Friday night Pulaski, coming off an exhausting road trip to perform in California, played the Lumberjacks of Warren (Ark.) High School -- another road trip, this time a mere 90 miles by bus rather than 1,700 miles by aircraft. This time the result was a 49-18 Pulaski victory. Kelley details his fourth-down choices:
Fourth-and-1 on own 40: fumble lost.




Fourth-and-22 on own 20: incompletion.




Fourth-and-11 on opponent's 35: pass, first down.




Fourth-and-23 on opponent's 37: completion short of first down.




Fourth-and-2 on own 42: incompletion.




Fourth-and-37 on opponent's 39: completion short of first down.




Fourth-and-1 on own 48: 40-yard gain.



For the second week of the young season, most of Kelley's fourth-down tries did not succeed. Yet Pulaski dominated the contest. "On the fourth-and-37, we began with first-and-goal and had three major penalties. Through the first three quarters, we were assessed 15 penalties versus one for the home team. That resulted in a lot of fourth-and-long situations. Most of the time we weren't in fourth-and-long or even in third down because we were moving the ball effectively." The fourth-and-22 attempt from Pulaski's own 20 was not a desperation play; the Bruins led at the time.
Part of the psychology of rarely punting is accepting that sometimes it won't work and the opponent will get the ball back in good field position. But if you think field position is not as important as possession of the ball -- and this is the essence of Kelley's philosophy -- then you risk sending your defense out in a rough situation in exchange for retaining possession of the ball. On any particular fourth down, not punting may fail. Over the course of a game or season, it works.
Arkansas-style football on NFL opening day: The Redskins went for the first down at midfield on fourth-and-1 early against New Orleans, converted, and went on to win the game. The Colts punted on fourth-and-1 in Chicago territory early, and went on to lose.
Buck-Buck-Brawckkkkkkk: Trailing Florida 20-17 halfway through the fourth quarter, Texas A&M faced fourth-and-inches on its 31. In came the punt unit, and I do not need to tell you who won the contest. Yes, Florida also punted on fourth-and-inches, but the Gators were ahead. Stretching back to last season, megabucks A&M coach Kevin Sumlin is on an 0-2 streak since he broke his word to the University of Houston. TMQ's Law of Weasel Coaches holds: When you hire a coach who's only in it for himself, you get a coach who's only in it for himself.
Bankrupt Logic: Organizations err, and individuals make mistakes. Trust me, I have plenty of experience! So perhaps vice presidential candidate Paul Ryan's boast that he ran a sub-three-hour marathon, when the actual time was more than four hours -- followed by his weird statement that the claim of track-star time was "the best of his recollection" -- was just a pair of dumb errors.
But there's so much difference between three-hour and four-hour marathons that this is as if a White House candidate boasted, "I won the World Series with a grand slam in the bottom of the ninth," then later said, "That was the best of my recollection. I meant to say that I play softball at picnics." When your columnist was on the dating scene, girls chased me everywhere. That's the best of my recollection, anyway.
But though to err is human, it is a warning sign when politicians make things up, hoping they will never be fact-checked. In his convention speech, Ryan gave considerable emphasis to his claim that 1.4 million businesses filed for bankruptcy in 2011, far more than the 330,000 that did so in the final year of the Jimmy Carter administration. Turns out 47,086, not 1.4 million, is the correct number for 2011. Ryan drastically overstated, in order to make things sound much worse than they are. But, his campaign asserted, since the correct figure for the final Carter year is 43,694, Ryan's basic point was right -- more business bankruptcies last year under Obama than in Carter's final year.
How could Ryan have been off by such a gigantic margin? There are 6 million businesses with employees in the United States. If 1.4 million had gone bankrupt in 2011, that would mean 23 percent of American businesses folded in a single year. Calamity! Every fourth store or office you passed would be boarded up. The actual figure represents 0.7 percent of American businesses closing last year. Ryan presents himself to the electorate as a leading expert in economic policy. Yet he was able to read the claim that 1.4 million businesses folded in a single year without saying to himself, "This number cannot possibly be right." An actual expert in economic policy would have known the 1.4 million figure was way off.
Now think about Ryan's claim that regardless, his basic point was on target. Since Carter's final year in office, the U.S. population has grown 36 percent. Other things being equal, we'd expect business bankruptcies to grow by about the same percentage. Instead, 2011 business bankruptcies were 7.8 percent higher than the final Carter year -- a decline, relative to population.
Because the population is rising, practically everything sets a record each year. In 2011, there were more haircuts and cheesesteaks than during Carter's final year, too! Consider the common statement "there are more people today with cancer than ever before," which like Ryan's corrected number is true but misleading. What's important is the rate of cancer -- is it up or down per capita? ( It's down.) In economics, per capita or GDP-adjusted comparisons are what count. Ryan presents himself to the nation as an expert on economic policy. An actual expert would have used adjusted numbers.
Now let's check the tables of the American Bankruptcy Institute. During the Ronald Reagan presidency, business bankruptcies averaged 67,845 per year. During the Obama presidency, business bankruptcies have averaged 54,975. Adjusting for population growth, business bankruptcies under Obama are 40 percent lower than they were under Reagan.
Probably in both cases, Reagan and Obama, the numbers are driven largely by economic trends beyond the control of the White House. But to the extent presidential policy matters, Reagan was a free-market conservative -- the sort of person who believes a failing business should be allowed to fail. Obama is a liberal -- the sort of person who believes a failing business should get government help. No surprise, then, that far more businesses failed annually under Reagan.
Ryan denounced the automaker bailout. If government aid to business is bad, as Ryan says, then inevitably, more business bankruptcies will occur. But he also says that's bad!
Obama Proposes a Department for the Study of Studies: In 2010, Defense Secretary Robert Gates said the Pentagon was spending too much on studies, so he commissioned a study of exactly how much. That study was then scrutinized by the Government Accountability Office, which found the study of studies lacking.
Here's the kicker. What does the study of the study of studies conclude? More study is needed. The GAO recommends that the Pentagon "take steps to evaluate DOD's effort to estimate costs."
Oakland Self-Destructs: Just ere the clock struck midnight on the East Coast during the MNF doubleheader, Raiders long-snapper Jon Condo suffered a concussion: At the time, San Diego led 10-6. Condo's backup proceeded to launch wild snaps on three consecutive Oakland punts -- in football, you never want to see the backup snapper take the field, you don't even want to know who he is. The result was a blocked punt and two instances of the punter's being tackled in the backfield. Obviously this swung the game.
If the snapper was hurt, why didn't Oakland eschew punting and go for it?
The host's punt fiascoes occurred on fourth-and-1 from their own 29, fourth-and-7 from midfield and fourth-and-21 from midfield. Sure, a try on fourth-and-1 in your own territory is risky, but the odds of success are high, while the "safe" strategy resulted in San Diego ball on the Oakland 8. And sure, fourth-and-21 from midfield is a long shot, but at that point Oakland trailed 19-6 in the fourth quarter; what did the Raiders have to lose? The "safe" strategy resulted in San Diego ball on the Oakland 42.
Yet Another Awful Bills Team: The Bills have a league-worst 11-year postseason drought, and that is unlikely to change anytime soon as they allowed 48 points versus the weak offense of the Jets. Despite the NFL being a passing league, the Bills have no quarterback they drafted on their roster, just an assortment of quarterbacks other teams didn't want. At the halfway point of the 2011 season, starter Ryan Fitzpatrick had 14 touchdown passes versus seven interceptions. The Bills awarded him a contract extension with a monster bonus, and since then he has celebrated by throwing 19 interceptions and 13 touchdown passes. By the last third of last year, defensive coordinators had figured out that Fitzpatrick never looks over the center of the field -- all his passes go sideways or up the sideline. Since opponents figured this out, he's been throwing picks. His sideways pick-six to Antonio Cromartie on Sunday at Jersey/B was so predictable, Cromartie appeared to be the one running the pattern. After the game, Cromartie said the Jets were expecting Fitzpatrick to throw sideways.
Buffalo's awful secondary does not help. The Bills allowed a 123.4-rating day by Mark Sanchez, one of the worst passers in the league. At cornerback, Buffalo has Leodis McKelvin, 11th choice of the 2008 draft; Stephon Gilmore, 10th selection of the 2012 draft; and Eric Williams, 33rd choice of the 2011 draft. All helped Sanchez look like a Hall of Fame quarterback in his prime. McKelvin and Gilmore were burned badly for touchdowns.
Winning in your division is the NFL's test of manhood. Buffalo is now on an 0-6 streak against the Jets, a 2-6 streak against the Dolphins and a 2-21 streak against the Patriots. For a decade the Bills have been the league's worst-managed, worst-coached and worst-drafting franchise. There's no sign of any change -- and no sign anyone at the top of the Bills' organization cares.
Stop Me Before I Blitz Again! Arizona, Denver and San Francisco all prevailed in part by blitzing like crazy on their opponents' final possessions. So it was a good weekend for the blitz. As the season progresses and offensive line cohesion improves, this will change.
I'd Rather Be Blue: Many readers including Michael Manning of Portland, Ore., note West Salem (Ore.) High School has installed black turf. TMQ continues to root for the University of Texas to switch to burnt-orange turf.
I'll See You Your Terrible Pass Coverage, and Raise You: Minnesota leading 20-15, Jacksonville reached first-and-10 on the Vikings' 39 with 27 seconds remaining in regulation, out of timeouts. Where oh where might the pass go? Yet Mount Union's Cecil Shorts was single-covered as he streaked into the end zone, no safety anywhere in sight. Not one but two Minnesota defensive backs were covering no one at all in the short flat on Shorts' side -- as if they expected a hitch pass with 27 seconds remaining and the Jaguars needing a touchdown. The pass absolutely had to go to the end zone, and Minnesota defensive backs ignored the end zone!
Now Jacksonville leads 23-20 and the Vikes have first-and-10 on the Jax 43 with seven seconds left in regulation, out of timeouts. Minnesota has two options -- a Hail Mary or a quick out followed by a very long field goal attempt indoors. So the Jags should have put several defensive backs in the end zone, plus one at each sideline, to stop the quick out. Instead Jacksonville had no one along either sideline, though four defensive backs milling around in the intermediate center of the field, where it was certain the pass would not go. Minnesota hit a quick out, stopping the clock; kicker Blair Walsh connected on the long field goal; the hosts prevailed in overtime. The pass was about 50/50 to go to the sideline, and Jacksonville defensive backs ignored the sideline!
Hidden Play of the Week: Hidden plays are ones that never make highlight reels, but stop or sustain drives. Cleveland leading Philadelphia 16-10 inside the two-minute warning, Michael Vick threw a pass directly into the hands of Browns rookie linebacker L.J. Fort, who dropped the ball as if it were a live ferret. On the next snap, the Eagles won the game.
Had Fort held that pass, Cleveland would have knelt to conclude the contest, Vick would have finished with five interceptions and today we'd be talking about whether the great Michael Vick is washed up. Because Fort dropped the pass, the favorite prevailed and the conventional wisdom is that the great Michael Vick just had an off day.
Adjusting for sacks and scrambles, Philadelphia coaches called 65 passing plays versus 23 rushing plays. And this on a day when LeSean McCoy averaged 5.5 yards per carry! Vick wouldn't be getting hammered so much, or heave-hoing so many interceptions, if Eagles coaches called anything like a balanced game plan. Remember, if Vick goes down, Trent Edwards takes his place.
Last year TMQ proposed that the Falcons, who call themselves the Dirty Birds, get a marketing deal with "Angry Birds." Inaction in Atlanta, but no grass (or turf) grows under the feet of the Eagles marketing department. As noted by many readers including Melanie Kellehar of Ardmore, Pa., the Eagles now have an "Angry Birds" tie-in on Facebook and on their scoreboard. Too bad Philadelphia doesn't play the Boss Pigs this season.
Sour Tactics: New England leading 28-10, the Titans faced fourth-and-goal on the Patriots' 6 with 9:20 remaining in the fourth quarter. An 18-point deficit means two touchdowns and a field goal are needed. The standard "safe" decision for the situation Tennessee faced is to kick a field goal, pulling with 15 points. But two touchdowns are still needed, and you're on the opposition 6 -- strike now while you are close!
Tennessee did the "safe" thing and never got past midfield again, losing 34-13. Had coach Mike Munchak gone for the touchdown on fourth-and-goal and his charges failed, he would have been blamed for not doing the "safe" thing. He did the "safe" thing and his players were blamed for the loss.
Flaming Thumbtacks note: Tennessee had a new quarterback on opening day for the fourth consecutive year.
Flying Elvii note: The New England defense, ranked 31st in the NFL in 2011, held Tennessee to 20 yards rushing on its home turf.
Reader Animadversion: Mike Siegel of State College, Pa., notes, "The NCAA has moved the kickoff spot up to the 35 and the touchback spot to the 25, in order to reduce kickoff returns and thus reduce concussions. This makes onside kicks make more sense! Now the equation is that a failed surprise onside will cost about 25 yards of field position (opponent takes over at midfield instead of on his 25 after the touchback) but create a significance chance of a turnover. Should we expect more surprise onsides in college ball?"
Obscure College Score of the Week: University of the Cumberlands 55, Cumberland University 13. Located in Williamsburg, Ky. -- Cumberland University is located in Tennessee -- the University of the Cumberlands offers a major in exercise science but only a minor in military science.
Bonus College Score: Saint Scholastica 35, Eureka 10. Last week, Eureka defeated Knox 62-55 as Sam Durley threw for an NCAA single-game record 736 yards and Eureka ran up 821 offensive yards. This week -- 291 total yards for Eureka, 228 passing for Durley.
Located in Duluth, Minn., Saint Scholastica guarantees students graduate in four years "or subsequent years are free." The ideal college for Bluto! In "Animal House," when Bluto was expelled from Faber College on the eve of commencement, he memorably exclaimed, "Seven years of college down the drain."
Nittany Lions Update: Penn State's football team still has not won a game since 1997.
Next Week: TMQ drills down into television's most entertaining series that consists entirely of nonsense. Malama pono!
In addition to writing Tuesday Morning Quarterback for Page 2, Gregg Easterbrook is the author of "Sonic Boom" and six other books. He is a contributing editor for The New Republic, The Atlantic Monthly and The Washington Monthly. His website can be found here, and you can get a notification when TMQ is posted on Twitter.