Let's cut to the chase -- the replacement officials have lost control of the game.
This is not entirely their fault; NFL coaches and players did not behave well this weekend. And the regular officials have made plenty of mistakes.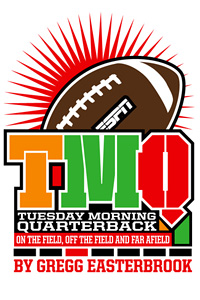 But the replacement refs have lost control. What the NFL is selling, more than anything else, is a high-quality product. What audiences saw last night at CenturyLink Field, and on "Monday Night Football," was not a high-quality product.
Sunday in the Detroit-Tennessee overtime, officials walked off a penalty all wrong, helping the Titans win. Check the Game Book at 12:18 of overtime -- "personal foul, 27 yards." Differences of opinion about judgment calls are one thing. A personal foul is 15 yards.
Monday night, referee Wayne Elliott points the wrong way, assigning a penalty to wrong team. A drastically bad pass interference call against Green Bay in the fourth quarter bails Seattle out of first-and-25; the play by the defender was perfectly clean. Moments after Green Bay is penalized for doing nothing, on the final snap, Seattle's Golden Tate shoves defensive back Sam Shields to the ground with both hands, yet is not called for pass interference. M.D. Jennings of the Packers clearly intercepts the ball. One official signals touchdown, another signals interception. Then the officials allow a mob scene -- cameramen, players and coaches crowding around.
In some ways the mob scene was the worst. It's not just that the replacement zebras awarded the game to the wrong team, they lost control. If the game is out of control, why should anyone watch?
The replacement officials were thrown into a bad situation not of their making. They've given it the old college try. Coaches such as Bill Belichick and John Fox who screamed at the replacement officials in public have done football no favors, undermining the authority of the people trying to control the game. With each week, players have tried to get away with more -- the 24 accepted penalties Monday night happened in part because players were trying to get away with things they normally wouldn't -- or to influence the replacement officials by exaggerated gestures and lobbying. These players have done football no favors either.
So though we ought to sympathize with the replacement officials, the bottom line is that they have lost control. Football is a violent, emotional sport: The officials must have unquestioned control, or the product deteriorates. We need the regular officials back -- not so much because they are any smarter or better than the replacements, but because coaches and players will obey them.
And now about that ending -- reverse the outcome, award the game to Green Bay!
Two years ago in response to a spate of complaints about regular officials, TMQ argued there is one instance in which sports outcomes can be reversed: when an error on the very last play gives victory to the wrong team. Monday night, on the very last play, clear error gave victory to the wrong team. So reverse the outcome.
Also bear in mind:
• Regular officials handed the ball to the wrong team to start overtime in a Thanksgiving 1998 game. Regular officials made two drastically bad calls in the final seconds of a 1998 Bills-Patriots contest, handing unearned victory to the Patriots. Regular officials made a drastically bad call in the final seconds of a 1998 Jets-Seahawks game, handing unearned victory to the Jets. Regular officials completely botched the ending of the 2003 Giants-49ers playoff game.
• There is a Seattle/Pete Carroll harmonic convergence in progress. Carroll was coach of the Patriots when horrible calls at the end handed a victory to him; is now coach of the Seahawks, who were just handed a victory; the Seahawks were victims of the 1998 horrible call in the Jets game.
• Calling Seattle and Green Bay back onto the field to stage a meaningless PAT was not a mistake. In high school, the scoring team can waive its try; in the NFL, a try must at least be attempted. This is a vestige of the old tiebreaker system, in which net points was the third tiebreaker. Now net points is the ninth tiebreaker, so clock-expired PATs seem irrelevant. But the requirement is there. Rule 4, 8, 2d: "If a touchdown is made on the last play of a period, the try attempt shall be made (except during a sudden-death period)."
After New England was given a bogus touchdown on the last play of the 1998 game, Buffalo coach Wade Phillips pulled his team, not allowing them to participate in a meaningless clock-expired PAT. Officials let the Patriots line up with no defense on the field; kicker Adam Vinatieri jogged into the end zone for two points. Regular officials did that. Had the replacements allowed Seattle to run a PAT with no defense on the field, today the sports world would be outraged.
• The subtext of all this is the union angle. The replacement officials crossed a picket line, metaphorically if not physically. Labor organizing is a huge issue in the current presidential campaign. NFL players and coaches may be millionaires, but they are millionaires who belong to unions. The players' and coaches' unions feel the NFL is trying to break them. Both players and coaches have an unstated interest in undermining the NFL's attempt to replace union members with non-union officials.
• However this shakes out, don't blame the replacements for a situation they did not create. They are people of average means who were trying to better themselves. They need to exit stage left, but deserve a measure of appreciation -- say, first claim on future NFL officiating openings.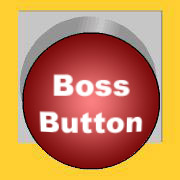 In other football news, on Friday night, Georgetown University at Princeton aired on ESPNU. Elite colleges playing football on national television? This really must be the 21st century! Princeton led 20-18 with 2:55 remaining; Georgetown faced fourth-and-3 at midfield, holding all timeouts. Orthodoxy says the "safe" thing to do is punt, then use the timeouts -- but fortune favors the bold! Hoyas coach Kevin Kelly went for it, his charges got the first down. Georgetown kicked the winning field goal with a few ticks remaining.
It's fun to see Ivy League football on ESPN, and fun when any matchup has long antecedents -- the last time Princeton and Georgetown faced each other in football was 1923. Georgetown basketball is a regular presence on television. Friday night was the first time the school's football program has performed in a nationally televised game. What's happening is a rapid rise in the stature of Hoyas football. Georgetown University football was 0-11 in 2009, is 15-11 since. The puzzling chant "Hoya Saxa," long part of basketball culture, may become part of football culture.
Last week, TMQ hammered Greg Schiano for having his defense charge the offense on a final-snap kneel-down at the end of the Giants-Bucs game. Schiano has since defended himself by claiming this tactic actually works. Here, Schiano told "Mike & Mike in the Morning" that charging the victory formation "caused fumbles several times" at Rutgers. Schiano told Pro Football Talk the tactic "actually created a fumbled C-Q exchange four times in the past four or five years. It does work."
Schiano did not add: Rutgers never got a turnover. I asked Jason Baum, associate athletic director of Rutgers, what happened when the Scarlet Knights attacked kneel-downs under Schiano. Baum said that four times the quarterback fumbled -- against North Carolina in 2011, against Pitt and West Virginia in 2009 and against Cincinnati in 2007. Rutgers recovered once, but the play was nullified by a Rutgers offside. Any defense can cause the quarterback to fumble by jumping offside and slapping the ball before the snap! The other three times, quarterbacks covered their own fumbles.
Thus Rutgers never got possession by attacking a victory formation. The tactic did not "work," as Schiano claims -- unless the point was to show that Schiano is a bully. For Schiano to say his tactic "caused fumbles several times," not adding that Rutgers never got the ball, is a classic Nixonian statement -- literally true, but intended to deceive.
Pete Carroll last week backed Schiano, saying of the Giants-Bucs final snap, "There was a chance to win the game on that play." Was there a "chance to win"? Not only has Schiano's tactic never worked, even if it had led to a turnover, the clock expired on the play! Sunday, Schiano had his defense charge the Cowboys' kneel-down that began with seven seconds showing and the Bucs out of timeouts. There was no "chance to win." Two consecutive weeks, Schiano has used an unsportsmanlike tactic when the only chance was to cause injuries while being a sore loser.
I have played in, coached and attended hundreds of football games; watched way too many football games on television; and never seen a kneel-down that resulted in a win for the defense. The 1978 Giants-Eagles ending and the 1999 Baylor-UNLV ending were not kneel-downs; the Giants and Bears were very foolishly running plays, not taking a knee. Though I have never observed a kneel-down that resulted in an opposition victory, both on the field and along the sideline, many times I have heard the referee tell the defense, "The offense is kneeling, no contact allowed."
Whether officials told that to the Bucs I don't know. I do know that shaking hands rather than being a sore loser is sportsmanship. If any reader is aware of a college or professional game in which a victory formation kneel-down resulted in a win for the defense, report it to TMQ_ESPN@yahoo.com, with a supporting URL. Give your full name and hometown if you wish to be quoted in the column.
See below for a mini-review of the important new concussion documentary "Head Games."
Stats of the Week No. 1: Stretching back to last season, Arizona is on a 10-2 run in which it has not allowed more than 20 points.
Stats of the Week No. 2: Stretching back to last season, New Orleans has followed a 9-0 streak with an 0-4 streak.
Stats of the Week No. 3: Houston is on a 10-3 streak when Matt Schaub starts.
Stats of the Week No. 4: Atlanta is 8-1 all-time versus San Diego.
Stats of the Week No. 5: New England and Baltimore, which met coming off losses, are on a combined 41-4 streak the week following defeat.
Stats of the Week No. 6: The Packers have followed a 21-2 streak with a 1-3 streak.
Stats of the Week No. 7: Stretching back to last season, the Steelers have followed a 10-2 streak with a 1-3 streak.
Stats of the Week No. 8: Cam Newton, 25-1 as a starter in college, is 7-12 as a starter in the NFL.
Stats of the Week No. 9: Against Wake Forest, Army rushed for 429 yards, and lost. Against Old Dominion, New Hampshire gained 725 yards on offense, held a 23-point lead, and lost. See below.
Stats of the Week No. 10: Tennessee touchdowns versus Detroit: 105-yard kickoff return, 72-yard fumble return, 71-yard pass, 65-yard punt return, 61-yard pass.
Sweet Plays of the Week: The Titans threw a 61-yard touchdown pass to tight end Jared Cook: He lined up wide in a trips. Darius Reynaud ran a kickoff back 105 yards -- untouched, among the longest untouched touchdowns ever. But the sweetest play was the throwback punt return.
The down began with Flaming Thumbtacks punt returner Reynaud lining up on the left hash; Tennessee expected a punt to its left, which happened. Reynaud took a step, stopped, and threw a cross-field lateral to Tommy Campbell on the right, who went the distance. Where did Campbell come from? He began the play on the line of scrimmage, lined up to jam one of the Lions' gunners. Then he sprinted backward as if to get into a blocking wedge, but instead drifted to the right side of the field. Had Campbell lined up as a right-side return man opposite Reynaud, someone from Detroit would have accounted for him. Because Reynaud appeared to be the sole punt returner, while Campbell appeared to be just special-teams beef, he was ignored. Sweet play design by Tennessee special-teams coach Alan Lowry.
When Detroit reached fourth-and-1 on the Tennessee 7 in overtime, trailing by three, the Lions botched a first-down try, ending the game with a Titans win. The coach was immediately mocked by the sports press: "Jim Schwartz's Risky Call Costs Detroit Lions in OT Loss" read a typical headline. Schwartz said afterward his offense was supposed to try to draw Tennessee offside; failing that, he planned to kick the short field goal to continue overtime. Botched communication between center and backup quarterback caused the ball to be snapped while most of the Lions stood around. (It was a botched play, not an attempt at the silent sneak.) Schwartz had to supplicate in his postgame comments, apologizing for defying orthodoxy.
But Detroit should have gone for it! Just with a better play. Suppose the Lions kick the field goal; all they've done is bought themselves a 50/50 chance of prevailing in the continuation. Run a regular play, you're 75 percent likely to convert the first down, positioning the team to win. It was fourth-and-1, Detroit averaged 6.3 yards per offensive play, go win the game!
Tuesday Morning Quarterback notes that NFL and big-college coaches won't go for it on fourth-and-short not because the strategy is unsound. Rather they know if they make a go-for-it call and fail they will be blamed, while if they do the "safe" thing then lose, the players will be blamed. Never has this been displayed with more clarity than in the anti-Schwartz reaction. The Lions should have gone for it! Just with a better play. For that matter, the Lions could have gone for the win on the untimed try that ended regulation. A fake kick for two would have been maybe 75 percent likely to succeed -- and then there would have been no overtime.
Sweet Arkansas-Style Football Plays of the Week: Trailing New Orleans 24-21 with 2:26 remaining in regulation, ball at midfield, holding one timeout, Kansas City faced fourth-and-5. The Chiefs went for it, converted, and scored to force overtime. Then facing fourth-and-1 at the Sinners' 44 in overtime after both teams had possessed the ball, meaning next score wins, Kansas City faced fourth-and-1. The Chiefs went for it, converted, and won the game.
Kansas City and New Orleans entered the contest 0-2: Whoever lost could start planning for January vacations. Both teams played to win -- late in the fourth quarter, facing second-and-12 on their own 7, Saints practice-squad coach Aaron Kromer had Drew Brees retreating into his own end zone looking to hit a long pass. The tactic backfired when he was dragged down for a safety, but at least the tactic was aggressive.
Football players who may have committed pass interference or an illegal block in the back should never raise their hands in the "I didn't do anything" gesture. This only alerts zebras they should be flagged. On a third-and-long in the fourth quarter, Kansas City threw incomplete. No flag. New Orleans cornerback Patrick Robinson theatrically waved his arms in the "I didn't do anything" gesture -- and promptly drew a flag. He was alerting officials that he interfered!
Sour Tactics of the Week: Trailing by three, Miami had first-and-10 on the Jersey/B 23 with 36 ticks in regulation. The Dolphins threw incomplete toward the sidelines three consecutive times, then kicked a field goal and went on to lose in overtime. But Miami had all three timeouts, why not throw down the middle? The Marine Mammals acted as if it was critically important to stop the clock, despite holding three timeouts. At least the unused timeouts can be donated to charity.
Sweet 'N' Sour Play of the Week: Trailing17-0 with six seconds remaining in the first half at Arizona, Philadelphia faced third-and-goal from the Cardinals' 1. A defensive back blitz blindsided Michael Vick, who fumbled; safety James Sanders recovered and sprinted 97 yards for the touchdown, with the clock expiring while he ran (see more on that below). The play was sweet for Arizona because it represented a 14-point swing. The score was doubly sweet because it allowed the Cardinals to do to another team what was done to them in their Super Bowl appearance -- coast-to-coast turnover touchdown to conclude the first half.
For Philadelphia, everything was sour. Before the fateful snap, the Nesharim had thrown consecutive incompletes. Since the down would end the half, either wager everything on a rush -- the Eagles averaged 6 yards per rush on the day -- or just take the field goal. Then in the third quarter, trailing 24-0 and 24-3, twice Philadelphia took close-in field goals. So the Eagles wouldn't kick when the game was close but would kick when trailing big -- what the hey? Philadelphia's 12 giveaways are a league worst. This offense is taking on water fast.
The Contract Calls for Union-Scale Zombies: The security firm HALO is holding a zombie-response training exercise, which feels like one for the "you can't make this up" file. Presumably the goal for HALO is publicity -- which, hmmm, it just achieved. This brings to mind the Don DeLillo novel "White Noise," in which a military contractor called SIMUVAC takes over a small town and stages a simulated disaster evacuation. Actual problems are ignored for the sake of the simulation. Just add zombies!
Important Documentary: The concussion documentary "Head Games" just premiered. This is a film everyone who cares about football should see. For the old-fashioned who actually go to theaters, screen dates and locations are here. The film is also available from iTunes and Amazon.
"Head Games" essentially is a theatrical version of the 2006 book of the same name by Chris Nowinski, a Harvard football player who suffered concussions, looked into the research, and became a crusader for reform of the football establishment's view of "getting your bell rung."
Nowinski is amazingly close to an ideal man -- smart, principled, handsome and hardworking -- though can have the evangelist's fault of overselling. So too with Steve James, the director, who became known in the documentary world for his 1994 film "Hoop Dreams." "Head Games" does a strong job addressing the issue of concussion harm, but veers into an all-encompassing conspiracy theory of everything wrong with sports. Indicative is a ridiculous scene in which a reporter stages an ambush interview with Roger Goodell, expresses shock that Goodell does not fully engage with being hectored in a hallway, then declares he was "scared out of my mind" because, it is implied, the NFL will retaliate against him. Oh, come on!
Flaws aside, "Head Games" makes important point after important point. We take for granted now the public attention directed to head trauma, but without Nowinski's efforts that attention might not have happened. In addition to writing and speaking tirelessly about concussions, he shouldered the extremely unpleasant task of contacting the loved ones of football players who committed suicide and asking that brains be donated for dissection.
While there isn't any doubt more reform is needed in the way many sports are practiced and played, football concussions have taken on a media holy-cow aspect. News organizations gave breathless treatment to this recent study showing that former NFL players are three times more likely to die of neurodegenerative conditions than the population as a whole. Unmentioned in the coverage was that the same study shows former NFL players live notably longer than males of their age group -- suggesting the overall health of former NFL players is good, and that reduced mortality allows them to be alive long enough for conditions such as Alzheimer's disease to manifest. Knowing this should not diminish anyone's concern for reforms to lower concussion risk. But as is often the case with stories that transition from unreported to media focus, the pendulum may be swinging too far in the other direction.
Regardless of how brain trauma research plays out, Nowinski deserves society's thanks for compelling the football establishment to face the concussion issue. "Head Games" is a fine testament to his accomplishments.
Two Cheers for Jimbo Fisher Here's a rare positive development on the head trauma front. Reader Kevin Woodward of Louisville was among many to point out that when four-star-rated high school senior Richy Klepal of Tampa Jesuit High School, a Florida State commit, decided last week to quit football owing to multiple concussions, Seminoles head coach Jimbo Fisher said he would honor his scholarship offer to Klepal anyway.
The verbal commitment has no standing with the NCAA. If College A offers Prospect B a scholarship, and he commits, nothing is official until the national letter of intent is signed in February of senior year. On paper, either can walk away. But a promise is still a promise. Players who make a promise to attend a university shouldn't back out; universities that promise a scholarship shouldn't back off if an injury strikes before the player arrives on campus. Fisher deserves accolades for keeping his promise. Richy, you made the smart move for your future. Now go get the education you earned.
No Cheers to Mike Tomlin: And here's a negative development. Last week TMQ praised Mike Tomlin of the Steelers for filming a video saying all the right things about avoiding helmet-to-helmet hits. Then Sunday, Pittsburgh's Ryan Mundy put a helmet-to-helmet vicious hit on Darrius Heyward-Bey, sending him to the hospital. Initial reports were that Heyward-Bey does not have a permanent injury -- only by the grace of God. Roger Goodell keeps saying that vicious helmet-to-helmet hits will lead to suspensions, then not suspending anyone. Until he does, the NFL's statements about head and neck protection will be nothing but insincere hot air.
As for the game, here are the results of Oakland's final possessions: touchdown, touchdown, touchdown, field goal, field goal. The Steelers visibly tired in the second half. They've opened 1-2, with the losses in Colorado and California. For the rest of the season, Pittsburgh travels to Texas, and to the East Coast -- no more multiple time-zone trips. The Steelers staged what could have been the Arkansas-style football play of the year: Score tied, they went for it on fourth-and-1 from their own 30 in the fourth quarter. Pittsburgh converted but the drive petered out after an Oakland sack. "What an incredible risk!" NFL Network's Scott Hanson declared as the Steelers lined up. Going for it on fourth-and-1 is not an incredible risk; it's playing the percentages.
The Raiders, down 14-7 at the two-minute warning of the first half, faced fourth-and-2 on the Pittsburgh 6. They lined up and drew Pittsburgh offside, then scored a touchdown. Had Pittsburgh not jumped, simply going for it would have been playing the percentages.
Spoiler Alert -- Mom Is Sure to Be Alive: "Revolution," which premiered last week, is the latest big-budget prime-time attempt to capture the sci-fi /conspiracy/ apocalypse ground once held successfully by "Lost" and "Heroes." Like previous attempts to take this ground using expensive action scenes and cut-rate writing -- "Terra Nova," "The Event," "FlashForward," "V," "Jericho" -- "Revolution" has "canceled by Christmas" written all over it. Thus TMQ must mock the series while there's time.
Assume some mysterious force could stop electricity from flowing and prevent all mechanical devices from operating. To watch a "Superman" movie, you must suspend disbelief about superpowers. To watch "Revolution," you must accept its head-scratcher premise. But within the premise, action should be comprehensible.
In the pilot, we see a man hurry home to his wife and adorable children, clutching a bag of groceries. He announces that it's about to happen, and races to download a file to a flash drive. The wife knows what "it" is, and begins to fill the bathtubs and sinks with water. The man calls his brother to warn him that all technology is about to stop, forever. Then all technology stops.
Fifteen years later most of the world population is dead, cities are overgrown with vines and warlords rule what remains of the United States. We see the man running a village commune. He says his wife died because she left the protection of the commune walls. A sinister militia comes to demand the man's surrender. When he resists, the militia mortally wounds him and kidnaps a teen, who turns out to be the little boy from the beginning. The little girl turns out to have grown into a fearless Katniss knockoff with a crossbow. The file the man frantically downloaded turns out to run an amulet that restores electricity. His brother turns out to have belonged to an elite Army commando unit. Now, the brother runs a moonshine establishment in the ruins of Chicago. The brother joins Katniss/B to search for the kidnapped boy. There's the series setup.
Suppose you were a father and mother who knew all technology was about to stop working -- you'd buy more than one bag of groceries! You wouldn't wait until the last conceivable instant to draw water or copy the magic software. You'd stockpile inhalers for your asthmatic child, rather than do nothing, as is depicted. If the first two characters shown knew the blackout apocalypse was coming, why didn't they prepare?
Fifteen years later, just before expiring, the man hands the power-restoration amulet to a stranger, not explaining its purpose. Lying mortally wounded, he tells his daughter to be strong but does not reveal his knowledge of how the blackout began. Since the amulet and the knowledge were the items of value he possessed at death, why didn't he give either to his daughter?
The daughter walks to Chicago to find her uncle; what seemed like a rural village was the ruins of a suburb. The uncle declares he has not spoken to his brother since receiving the warning a moment before the blackout. At this point we must accept that the uncle, a highly trained commando, knew that his brother had vital information about whatever stopped all power on Earth from functioning -- yet over 15 years, never simply walked to his brother's nearby house to ask him what the heck was going on.
Canceled by Christmas; lucky to make it to Thanksgiving.
Circle Nov. 18: Each season, TMQ notes the point at which the NFL no longer has a possible pairing of undefeated teams. Usually this falls around Halloween. It's September and check the sked -- Arizona at Atlanta on Nov. 18 is the last possible matchup of undefeated clubs this regular season, with undefeated Houston versus undefeated Arizona or Atlanta still possible for the Super Bowl.
Can Plastic Surgery for Pets Be Far Behind? Point 1: Years ago I did an item on the then-amazing fact that cephalexins, a class of broad-spectrum antibiotics once rare in the United States and still rare in the developing world, were being given by veterinarians to dogs. Pets in the United States may receive better health care than people in poor nations.
Point 2: When anthrax spores were mailed to Washington, D.C., addresses in 2001, there was instant, intense desire to obtain ciprofloxacin, the medicine against anthrax. Drugstores across the East Coast sold out immediately. A couple nights after the attacks began, a neighbor who is a medical researcher knocked on my door and handed me a bottle of cipro she had requisitioned from the pharmacy of a hospital. To keep my children alive if anthrax hit our neighborhood, the neighbor explained -- asking me not to discuss this because she could obtain only enough for a few families.
Point 3: Recently I took our dog to the vet. She gave him cipro.
Adventures in Officiating: C.J. Spiller looked good on a 32-yard screen pass touchdown for Buffalo at Cleveland, and guard Kraig Urbik's block at the Browns' 15 sealed the deal. But Urbik was five yards downfield when the pass was thrown.
The replacement zebras come from college and high school backgrounds. Under NFHS and NCAA rules, offensive linemen may be downfield prior to a pass that is caught behind the line of scrimmage, as the Spiller screen was. But in the NFL, it doesn't matter where the pass is caught -- linemen cannot go downfield until the catch. The replacement officials called the play correctly for high school or college, but wrong for the pros.
Sportsmanship note: Leading 24-14, Buffalo reached first-and-goal on the Cleveland 1 at the two-minute warning. Bills coach Chan Gailey ordered his charges to kneel. The football gods should reward this.
Two Cheers for Mitt: Everyone's jumping on the obvious contradiction of Mitt Romney complaining that nearly half of the American population does not pay federal income taxes -- a conundrum for Republicans, since this is the result of tax cuts under George W. Bush -- while he himself paid almost no income taxes in 2010. Most of Romney's money that year came as capital gains, not wages or self-employment income, the two main triggers of income taxes.
But it is a sign of our polarized politics that Democrats are saying Romney was wrong not to claim all charitable deductions, thereby forcing himself to pay more taxes.
Democrats would have been happier had Romney claimed every possible deduction, lowering his tax rate even further and embarrassing him politically. Unspoken in all this -- not claiming deductions is admirable behavior!
Last year your columnist argued that if Barack Obama wants taxes on the rich raised, he should set a good example by voluntarily taxing himself. Obama has proposed phasing out charitable deductions for upper-income levels. Anybody who supports this change does not have to wait: "You're not required to deduct charitable giving, or to claim any tax favor. Deductions and tax credits are options. If you think the government deserves more of your income, don't claim them."
Now Mitt Romney has done exactly what Obama said the rich should do -- not claim all charitable deductions. This is admirable behavior. Naturally, Romney is being denounced for it.
The tax code should be rewritten to increase taxes on Romney and the rest of the very well-off. Just bear in mind, taxing the rich alone will not be enough to tame the deficit monster: Spending cuts and Social Security reductions still will be required. The "Buffett Rule" President Obama favors would generate somewhere around $50 billion in addition federal revenue each year, a small step toward repairing trillion-plus annual deficits.
But the need for higher tax rates on the rich should not stop anyone from being impressed that Romney voluntarily paid more than current law requires. Voluntarily paying more than required is not being a sucker. It's being civic-minded.
Young Guns Update: Any home game that begins with an opposition wide receiver throwing a 73-yard touchdown pass probably isn't going to go well, and this happened in the Cincinnati-at-Washington contest. Young guns RG3, Andrew Luck, Ryan Tannehill and Brandon Weeden all lost this week.
The Redskins lost their composure as well as the game. For the second consecutive week, on a final-minute drive in a close game, the Skins were called for unsportsmanlike conduct. With 29 seconds remaining, Washington reached first-and-10 on the Bengals' 19 -- then the Redskins went sack, penalty, penalty and suddenly the final snap was on third-and-50. The replacement officials erred by announcing that the game would end on a 10-second runoff against the Redskins for false start. Since the false start occurred while the clock was stopped, no runoff was in order -- and indeed, the replacement officials were correcting their mistake when Skins offensive coordinator Kyle Shanahan ran onto the field shouting obscenities, resulting in the unsportsmanlike flag.
Bad enough when players lose their cool -- coaches never should. Washington's 283 penalty yards is worst in the league. This team must learn to play with its head. The NFL's coaches must use their heads, too. The replacement officials clearly are nervous -- who wouldn't be, in their shoes? Having multimillionaire NFL coaches storming out onto the field to berate them has not won any team a game, but detracts from the officials' control, thus harming the NFL product.
At Baltimore, Bill Belichick grabbed an official to scream at him. Does Belichick think the replacements created this situation? They're bystanders. Belichick would be furious if one of the officials grabbed him in public and screamed at him. There's a character question here, too. One measure of a person's character is how he or she treats those who earn substantially less. Belichick is wealthy. The replacement zebras are middle-school teachers and small-college officials. They are present because they hope to be offered the $189,000 per year the NFL has offered to members of the NFLRA. For Belichick, a celebrity, to scream at a middle-class unknown is like Donald Trump screaming at a McDonald's clerk. Belichick needs to take a look in the mirror.
Belichick was mad about a ticky-tacky defensive holding call that nullified a third-down sack before Baltimore's final touchdown. But he didn't seem too angry about a nearly identical ticky-tacky call that nullified a Baltimore interception with 2:28 showing. And Belichick has only himself to blame for calling passes on five of eight snaps of the Patriots' attempted clock-killer drive. Three fell incomplete, stopping the clock. Had New England rushed for no gain on those downs, Baltimore would have run out of time.
Then again, reader Eric Pepin of St. Louis, Mo., proposes: "I've figured out the league's strategy with the replacement refs. They intend to use them as long as it takes to generate enough fines from complaining coaches and players to cover the demands of the real refs."
I'd Rather Be Blue: Al McSparin of Kansas City, Mo., reports that Lindenwood-Belleville (Ill.) University has installed multicolored turf. If you know of a school that has laid down blue or other nontraditional turf in the year 2012 -- colored turf installed before this year has already been in the column -- report it with specifics to TMQ_ESPN@yahoo.com.
Stats quirk: It is possible to score a zero-yards touchdown by falling on a fumble or blocked kick in the end zone. It is impossible to score a zero-yards offensive touchdown by pass reception. The Skins' Rob Jackson scored a zero-yards defensive touchdown by reception, catching an errant Cincinnati flare pass in the Bengals' end zone.
The Football Gods Chortled: In overtime, the Jets launched a field goal that was blocked -- but Dolphins coach Joe Philbin had called an icing timeout the instant before the snap. Granted a second try, Jersey/B kicker Nick Folk was true. After just three weeks, there are already two cases of the icing timeout backfiring, and in both games (Redskins-Rams was the other), the team that regretted using the icing ploy lost by three points.
Why Tactics Matter: For years the Bears have played a disciplined Tampa 2 -- four-man rush, linebackers dropping into coverage, safeties high. Hosting St. Louis, Chicago knew Les Mouflons' offensive line was a mess. The Bears surprised by playing a zone blitz, repeatedly showing seven or eight men in rush position, then dropping some off at the snap and blitzing one, usually a safety. Confused, the Rams' offensive line allowed six sacks; St. Louis was held to a woeful 160 yards.
Friends Don't Let Friends Punt: TMQ is following the fourth-down results at Pulaski Academy in Little Rock, Ark., where head coach Kevin Kelley -- no relation to Kevin Kelly of Georgetown -- has eschewed the punt for years. Last season, Pulaski punted once and won the state title.
Last Friday Pulaski won 56-0; the starters came out at the end of the first quarter, the JV began subbing in during the second quarter. Because the game was a walkover, Pulaski did not face many fourth downs. The results:
Fourth-and-5 from opponents' 38: pass, first down

Fourth-and-12 from own 36: pass, first down.

Fourth-and-9 on opponents 21: run, did not convert.
Arkansas-style football update: Reader Brian Buntman, Rochester Hills, Mich., notes that Oregon's Chip Kelly went for it twice on fourth down in the Ducks' own territory, and though only one of two tries converted, fortune favors the bold! Oregon staged a 49-0 cakewalk over Arizona.
Good News Ignored No. 1: Conditions in the United States are much better than anyone's election rhetoric would suggest -- international tensions and world military deaths at historic lows, all forms of pollution except greenhouse gases in decline, most disease rates declining, education levels rising, middle-class income stalled but middle-class purchasing power (considering falling real-dollar prices and smaller households) at a historic peak. Unemployment is the clear worst problem, trailed closely by poverty. Poverty, in history's richest nation, is an outrage.
This commentary contends that while all politicians talk about unemployment, most don't really care -- most of the poor don't take the time to vote, and those without college degrees don't make political donations. So why care?
The smart commentary by Stephen Carter shows that poverty is a far more serious problem than the rising opulence of the 1 percent. Aside: Carter's new novel, "The Impeachment of Abraham Lincoln," is a fascinating read. In this "what if" fiction, Lincoln survives the assassination attempt, then is faced with an impeachment coalition of bitter Confederates and Radical Republicans who are furious that he won't do more to punish the South.
Lately the poverty rate has been in the news with the national average at 15.9 percent; the rate is higher in many states. But poverty statistics do not take into account benefits such as food stamps and the Earned Income Tax Credit, which mails checks to many who pay no taxes. Federal benefits have increased dramatically in the last generation. This new Brookings Institution study shows that when rising government benefits are taken into account, the poverty rate drops to only about a third what it was in 1980 -- meaning tremendous progress.
If poverty is easing and federal benefits are a main reason, why don't liberals generally, and Barack Obama specifically, roll the drums for this? Reduction of poverty is among the leading government accomplishments of the postwar era. But because liberals generally, and Barack Obama specifically, like to cry doomsday about inequality, they don't seem to want to highlight evidence that federal programs are working. After all, if federal programs are already working, why have more federal programs?
Any poor person would rather have cash income from work than increased government benefits. But as this commentary shows, claims about runaway inequality become much less worrisome when increased federal benefits are taken into account.
Now think about what happens when the Affordable Care Act goes into full force in 2014. It is not universal health insurance, which the United States needs. It is, rather, an income transfer program -- taxes on the well-off will rise so average people who currently pay for their health insurance instead will receive it free or very cheaply. That's income transfer. But because the transfer will be noncash -- average people no longer having to pay for something they now must pay for, rather than receiving higher wages -- the ObamaCare benefits will not show up in arguments about inequality.
Under the Affordable Care Act, many families will be better off by thousands of dollars annually. But leftists will make the same claims about rising inequality. Will Obama acknowledge that his own plan reduces inequality?
Quoth the Raven: We'll Take It: It's hard to believe an NFL team can make 33 first downs, commit no turnovers, score on six of 10 possessions, and lose. That's what happened to New England at Baltimore. It was a night game and the home team tends to come on strong in the fourth quarter of night games, which is what happened. New England led 13-0 after one quarter, led 27-21 after three quarters, and got punched out in the final stanza. The Ravens outgained the Flying Elvii 209 yards to 57 yards in the fourth quarter.
Baltimore had fire in its eyes, owing to fresh memory of the Ravens' last-snap loss to New England in the playoffs. Trailing 30-21 with 11 minutes remaining, the Ravens reached fourth-and-1 on the Patriots' 33. Harbaugh/East went for it, which was the high-percentage call, not a "huge gamble," but didn't work. As Tuesday Morning Quarterback notes, sometimes it's better when a coach goes for it on fourth-and-short and fails -- communicating to players that he is challenging them to win the game -- rather than launches a kick, communicating to players that the coach is afraid of losing.
From the moment of the failed fourth-and-1, Baltimore had emotional control of the contest. The Nevermores got a stop, then a touchdown. New England leading 30-28, the Pats reached first-and-10 on the Ravens' 45 with 2:18 remaining, in position to ice the game. The next New England snaps: rush gain of 1, sack, incompletion, punt. Baltimore then staged a length-of-the-field drive to kick the winning field goal as time expired. The Ravens would have traded it for winning at New England in the playoffs. Still, the outcome was sweet.
Best Crowd Reaction: Houston led by a seemingly secure 31-11 early in the fourth quarter when the Broncos recovered a fumble. The crowd at Sports Authority Field went bonkers, making the building shake; crowd noise changed the momentum of the contest, which would go down to a Hail Mary by Denver on the final snap.
The Texans are first in defense against scoring despite losing defensive stars Mario Williams and DeMeco Ryans in the offseason. Their huddle-up, seven-step, play-fake offense -- run, run, then show run and throw deep -- is thriving in an era of no-huddle, five-wide and the pistol. Vince Lombardi would recognize Houston's traditionalist offense. Right now there are so many funky offenses, a traditional offense is practically risqué.
Good News Ignored No. 2: For decades the American political system has been in a state of panic about declining U.S. oil production. Jimmy Carter made oil panic a theme of his presidency; George W. Bush as recently as 2007 said, "America is addicted to foreign oil." Now U.S. oil production is rising, imports are declining, and politicians aren't talking about this.
Daniel Yergin, everyone's favorite energy analyst, just told The Wall Street Journal that domestic oil production has been climbing for three years. At 5 million barrels a day in 2009, it's 6 million daily now, thanks to improved drilling technology and the Bakken oil field find in North Dakota. Petroleum imports are declining. In 2005, the United States had to import 60 percent of its oil; now, it needs to import only 42 percent.
Presidents get too much credit when things go well and too much blame when things go poorly. Still, these numbers suggest Barack Obama has been a better president for oil production than was George W. Bush, whose White House was dominated by oil men. With the numbers on oil production positive, why isn't Obama boasting? He could argue that increased domestic petroleum production is a success of his watch.
The trouble is that the enviros want a sense of doomsday about oil -- or else how to justify green energy subsidies, such as the 20-year-old "temporary" wind energy tax credit about to expire? American success at oil production is the last thing environmental campaign donors want to hear!
Randy Moss? No Thanks: The Forty Niners have been playing so well, perhaps an off game was inevitable. But Harbaugh/West's penchant for settling for field goals may come back to haunt this team. Minnesota leading 7-0, San Francisco faced fourth-and-1 on the Vikings' 11, and Harbaugh/West sent in the kicking unit. Later, down 17-3, San Francisco had fourth-and-2 on the Vikings' 6. After a failed attempt to draw the hosts offside, Harbaugh/West sent in the kicking unit.
As for the sulk-a-matic Randy Moss -- waive him now and get it over with. In 2010, New England, Minnesota and Tennessee all regretted his presence on the roster, and he hasn't had a big game since November 2009.
Kyle Rudolph certainly had a big game for Minnesota. He could prove the league's next monster tight end, joining Rob Gronkowski, Vernon Davis, Aaron Hernandez and Jimmy Graham. Note that Leslie Frazier went for it on fourth-and-1 rather than kick a short field goal, and his charges prevailed.
Signs That Might Be Omens Say They're Goin': What is the story with Carolina? Your columnist had the Panthers as his sleeper team; perhaps I should have said siesta team. In his first month as a rookie in 2011, Cam Newton averaged 347 yards passing per game. Defenses assumed he'd run, and kept safeties at the line. Since that first month, Newton's passing production has declined to 231 yards per game -- defenses are showing him conventional Cover 2, and exposing his limits as a passer.
Obscure College Score of the Week: Old Dominion 64, New Hampshire 61. New Hampshire put up 725 yards of offense, not quite enough when the opponent puts up 824 yards. The game featured 16 touchdowns, 1,549 yards of offense, 74 first downs, 21 kickoffs and three two-point tries. Old Dominion quarterback Taylor Heinicke, who attempted 79 passes, totaled 791 yards passing and rushing. With both teams in the up-tempo no-huddle, in some ways the most impressive stat was 195 total snaps. Around 120 is typical for an NCAA game.
Old Dominion, whose football program is on the verge of national significance, drew a crowd of 20,068 to the game -- impressive for Division I-AA. Located in Norfolk, Va., Old Dominion University has a supersonic wind tunnel.
Bonus College Score: California of Pennsylvania 26, Indiana of Pennsylvania 24 in the annual Tuesday Morning Quarterback Obscure College Game of the Year. Being Vulcans, California of Pennsylvania players showed no emotion in victory. Located in California, Pa., California of Pennsylvania asks students to take a pledge "to forge a lifelong relationship" with the school -- which means you'll start receiving fundraising letters shortly after graduation.
Obscure College Update: Cecil Shorts of Division III Mount Union caught an 80-yard last-minute touchdown pass as Jacksonville defeated Indianapolis. The Colts' safeties were way out of position, but what the hey. Go Purple Raiders!
Single Worst Play of the Season -- So Far: Michael Vick fumbled near the Arizona goal line on a play that began with six seconds remaining before intermission. James Sanders of the Cardinals recovered and was racing up the sideline. By the time he reached midfield, only two Eagles were even attempting to chase him -- though the clock expired during the play. All Philadelphia had to do was push Sanders out-of-bounds, and the half would have ended without Arizona scoring. Instead nine of 11 Eagles quit on the play, and Arizona got a touchdown.
Philadelphia Eagles offense, you are guilty of the single worst play of the season. So far.
Next Week: New Hampshire holds Delaware, its next opponent, under 800 yards of offense.
In addition to writing Tuesday Morning Quarterback for Page 2, Gregg Easterbrook is the author of "Sonic Boom" and six other books. He is a contributing editor for The New Republic, The Atlantic Monthly and The Washington Monthly. His website can be found here, and you can get a notification on Twitter when TMQ is posted.