Ray Lewis is injured and will not play again this season. Given that he will be 38 years old in 2013, his illustrious career might be over. The garish yellow jacket of Canton induction is in his future. How should Lewis be assessed?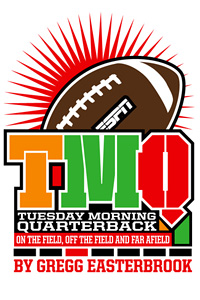 The minor question is whether Lewis was tailing off this year. The answer is: Of course he was -- he was playing as an NFL linebacker at age 37. Sunday, Lewis whiffed badly on what looked to be a routine tackle at the line of scrimmage, allowing Felix Jones of Dallas a 22-yard touchdown run. In 2010, the Ravens' defense was fifth against the rush; in 2011, it was second; after Sunday, it was 26th. Father Time is catching up to others on the Baltimore front, too. But Lewis' decline is obvious. Traditionally teams run away from him; this season they've run at him. The reason is aging, a human condition that appears irreversible.
So how to assess Lewis? The positive are many: Super Bowl ring, two defensive Player of the Year awards, an amazing 12 Pro Bowl trips. Among the few middle linebackers of the modern era who do not come off the field on passing downs (Brian Urlacher and London Fletcher head the short list of others). Active in public service. And in an era of me-first job-hopping by players and coaches alike, Lewis has spent his entire 17-season career in the same place. He might be the last of a dying breed in terms of loyalty to team and city.
The negative: Lewis has a criminal record, from pleading guilty to a serious crime. He cannot be understood without this context, which in recent years has been strangely absent from sportscasting and sportswriting.
In 2000, Lewis and two other men were charged with murder in Fulton County, Ga. (Atlanta). The murder charge was dropped when Lewis pleaded guilty to obstruction of justice and agreed to testify against the friends he had been with when the friends stabbed two men to death after a Super Bowl party. Lewis admitted lying to police, and based on his testimony, the best-case reading of his actions is that a huge, muscular NFL player stood by doing nothing while his companions killed a pair of men. The companions subsequently were acquitted on grounds of self-defense; it was suggested, though never proved, that the two men killed threatened Lewis' group with a gun. Society might never know for sure what happened that night. When a desperate fight occurs in the dark, even the people involved might never know for sure what happened.
Until the killings, Lewis had a reputation as a man to be feared. Since the killings, his reputation has changed: Now it is of a hard-nosed football player, but a kind person off the field. He talks to youth groups. He is tireless in having his photograph taken with strangers, something many NFL celebrities dislike. (I have observed Lawrence Taylor become angry when approached by kids for a photograph.) He is unfailingly accessible to the media, which many NFL players consider their enemy. He smiles and stops to help people.
That is -- Lewis, by appearances, is redeemed. No one can know what is in another person's heart. But since 2000, Lewis has seemed a changed man. And this is more important than his achievements as a football player.
The world is full of impressive athletes, and full of men who have done bad things and gotten away with it. There is a distinct shortage of those who have made themselves better people.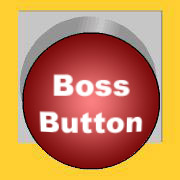 Assuming Lewis leaves the NFL, reporters and conventional audiences will want him to tell amusing anecdotes of his experiences his famous football players. He should tell awkward, unpleasant anecdotes about his own life. Lewis' experiences with himself are the essence to assessing him. The saying goes: What happens to a man matters less than what happens inside a man. In Lewis' case, it seems that what happened inside was good.
In football-tactics news, since when do teams try to set up very long field goals? Baltimore leading 31-29, the Cowboys had first down on the Nevermores' 34 with 26 seconds remaining, holding a timeout. Rather than run another play to improve field position, Dallas let the clock tick down to six, used the timeout, then watched the placekicker miss a 51-yard attempt. This botched sequence was partly due to wide receivers Miles Austin and Kevin Ogletree, who had gone deep on the previous snap, walking, not running, back toward the huddle. Still, 'Boys coach Jason Garrett had not prepared the team by calling two plays. A 51-yarder is automatic -- is that what they teach at Princeton?
This proved nothing compared to St. Louis coach Jeff Fisher's decision. Trailing Miami by three points, the Rams had fourth-and-7 on the Dolphins' 48 with 31 seconds remaining, holding a timeout. Rather than go for a first down to improve field position, Fisher let the clock tick, using the timeout at four seconds. Fisher set up a 66-yard field goal attempt. Which, shockingly, did not succeed.
Stats of the Week No. 1: Detroit beat Philadelphia for the first time in 26 years.
Stats of the Week No. 2: Matt Ryan is 44-21 in the regular season and 0-3 in the postseason.
Stats of the Week No. 3: Carson Palmer is 5-10 as the Raiders' quarterback.
Stats of the Week No. 4: Miami won despite being outrushed by 143 yards at home.
Stats of the Week No. 5: The Giants are on a 5-1 streak versus the Forty Niners.
Stats of the Week No. 6: Robert Griffin had more rushing yards (138) than the entire Minnesota team (94).
Stats of the Week No. 7: Against Texas A&M, Louisiana Tech had 615 yards of offense, scored 57 points, and lost.
Stats of the Week No. 8: Against Tennessee-Martin, Murray State gained 747 yards on offense, made 40 first downs, scored 59 points, never punted and lost. See below.
Stats of the Week No. 9: Since winning the BCS Championship Game, Auburn is 9-10.
Stats of the Week No. 10: From the point at which the Chargers took a 24-0 lead over the Broncos and needed to advance the clock, San Diego coaches called 28 passing plays and 11 rushes.
Sweet Play of the Week: Backup corner Sheldon Brown snagged a pick-six in the fourth quarter to ice Cleveland's victory, making the Browns the final team of the 2012 season to post a win.
Sour Play of the Week: City of Tampa leading Kansas City 21-3, the Chiefs blocked a punt. Tampa punter Michael Koenen retrieved blocked kick in his own end zone and rather than take a knee, or step over the backline, heave-hoed the ball into the air: touchdown, Kansas City. A safety would have been fine for the Bucs; punters are coached to step out of the end zone in this situation. Why did Koenen imitate Garo Yepremian?
Sweet 'N' Sour Plays of the Week: Trailing favored New England 23-10 halfway through the fourth quarter, Seattle faced fourth-and-3 on the Patriots 10. New England appeared to expect something short; rookie Russell Wilson threw to the end zone, touchdown, sweet. Now New England leads 23-17 with 1:27 remaining, the Bluish Men Group has possession on the Flying Elvii 46. Where oh where might the pass go? Maybe up the field! Yet Sidney Rice was able get behind the entire New England secondary for the winning touchdown. Sweet for Seattle, sour for New England -- how can a receiver get behind a secondary that expects a deep pass?
Sweet 'N' Sour Kicker: In the final moments of regulation versus Buffalo, placekicker Jay Feely of Arizona hit a 61-yard field goal and missed a 38-yard attempt.
Unified Field Theory of Creep: Reader Chris Martin of Boston reports Porsche "has already announced its 2014 model 918 Spyder, saying, 'It is the most technically advanced vehicle ever from Porsche.' They already know they will not come out with anything more advanced in 2014?"
The planned Porsche has top-mounted exhaust pipes, like the original George Barris Batmobile of television lore. In the internal-combustion, mid-engine Porsche, the location of the pipes makes sense. The original Batmobile had "atomic batteries" but was said to be jet-propelled -- there was a jet nozzle at the back. Thrust from the jet would push the car forward. So what were the three exhaust pipes at the top of the Batmobile? If expanding gases left the jet there, the Batmobile would not have moved.
Robocop Needs to Arrest the Robocallers: There's never been a good answer to what dimensions a congressional district should possess. Square? Circle? Klein bottle? Geography and demographics can lead to arbitrary shapes, which makes gerrymandering inevitable, which opens the door for sleazy politics. Republicans in the Texas state legislature recently gerrymandered the Lone Star State in a blatant move to dilute the impact of Hispanic voters, and the Supreme Court said OK.
But two wrongs don't make a right. Democrats in the Maryland state legislature recently gerrymandered the Old Line State to dilute the impact of conservative voters, and though the mainstream media have been wringing hands regarding Texas, they've been silent on Maryland: Much of the MSM doesn't object to disenfranchising conservatives. Even given the sordid history of gerrymandering, the new district in Maryland takes the crab cake. Previously, the 8th District was mainly Montgomery County, a suburb of Washington, D.C., represented by liberal Democrat Chris van Hollen, while the 6th District was mainly the rural western panhandle of Maryland, represented by conservative Republican Roscoe Bartlett. Each in his own way, van Hollen and Bartlett were good reflections of their constituencies.
Redrawing the state's election map after the 2010 census, Maryland's Democratic-run statehouse expanded the 8th District away from Montgomery County into another liberal area, so Van Hollen's seat would remain safe. Then, it turned the 6th District into a 200-mile-long hockey stick, to move liberal voters out of the old 8th District into a new gerrymandered monstrosity. The idea was to blend in voters who would knock off Bartlett, eliminating one of Maryland's two Republicans in the House of Representatives. This was pure, political dirty tricks. Corrupt, too: A member of the redistricting commission later pleaded guilty to tax evasion.
Regardless of whether Bartlett or his Democratic challenger prevails, the winner will represent an absurdly long district containing everything from close-in Washington, D.C., suburbia to postage-stamp towns in the Alleghany Mountains. Sparsely populated states such as the Dakotas have no choice about large congressional districts. For densely populated Maryland to have a member of Congress representing a 200-mile-long, pencil-thin moustache is absurd. Whichever side wins, voter interests are sure to suffer. But just as Republicans in the Texas legislature don't care about voter interests, only about self-glorification, Democrats in the Maryland legislature don't care about voters either, only about themselves.
There is a ballot initiative in Maryland next month to reject gerrymandering; let's hope it prevails. Read this engaging (and thoroughly depressing) Atlantic article on how block-by-block voting pattern data make it ever easier for extremists of the right and left to bring Congress to gridlock. This organization tracks redistricting abuses.
Postscript: Because the voter rolls, which are public record, show the members of my household always vote in every election, including primaries, biennially our home is buried under campaign mailings. In this election cycle, our home phone has rung nonstop with robocalls backing John Delaney, Democratic candidate for the new 6th District seat. The outfit robocalling for Delaney calls itself Accountable America. But when the phone rings with Delaney's robocalls, the caller ID says "anonymous." Some accountability!
TMQ does not understand why politicians and interest groups harass voters with robocalls. Delaney's politics make me want to vote for him, but his robocalls make me want to vote against him. I propose this rule: Always vote against any candidate or single-issue group that robocalls your home.
Make Everyone Wear Knee Pads! The Ravens' Ladarius Webb tore his ACL when hit hard on the knee and is out for the season. He appeared to have on neither knee nor tight pads.
About a decade ago, speed players such as cornerbacks and wide receivers started not wearing knee and tight pads, which slightly restrict leg movement. The NFL has been talking about mandating the use of such pads beginning in 2013. Weirdly, in pro football, some equipment use is optional -- mouth guards still aren't obligatory. A clause in the Collective Bargaining Agreement says the NFLPA must consent to any equipment mandates, and the NFLPA doesn't want to give on knee and thigh pads unless it gets a concession in return.
Mandating knee and thigh pads would improve player safety -- isn't that getting something in return? If some speed players are going without these pads, then all speed players must, or lose a competitive advantage. Require all players to wear the pads, and the playing field would be level. It's ridiculous that a multibillion-dollars sports league allows injuries because the owners and union bickered over an equipment rule.
Notable Football Book: Football aficionados will like the new book "Fourth and Goal", by Monte Burke. It chronicles the midlife crisis of Joe Moglia, who was CEO of TD Ameritrade, living the Wall Street life of ease but gnawed at by his lifelong dream of coaching football. Moglia quit his cushy job and took volunteer coaching assignments, working his way up to the UFL, and last year was named head football coach at Coastal Carolina: Saturday , the Chanticleers lost a close one to Stony Brook. "Fourth and Goal" is a terrific read and an engaging story.
'Tis Better to Have Rushed and Lost Than Never to Have Rushed at All: Philadelphia leading Detroit 10-6 in third quarter, the Nesharim reached first-and-goal on the Lions 3. Philadelphia went incompletion, offensive pass interference, short gain on a pass, sack, field goal. Why not just power-rush? Not only does passing get harder as you draw closer to the goal line, since the defense has less territory to protect: Constant passing means the defense doesn't need to honor the run. Just to prove it was no fluke, leading 23-20 with 2:41 remaining, facing third-and-4, the Eagles threw incomplete -- stopping the clock and preserving time for the Lions. Detroit scored with five seconds remaining in regulation to force overtime, then won.
From the point at which the Eagles took a 16-6 fourth-quarter lead, adjusting for sacks and scrambles, Philadelphia coaches radioed in eight passes and two rushes. This when the Eagles need to move the clock! Philadelphia play results in overtime: sack, sack, incompletion, punt on fourth-and-31.
Moral Equivalence Comes to Smart Phones: Rovio's "Angry Birds" is showing surprising staying power for a fad. The latest installment, "Bad Piggies," presents the game from the pigs' point of view. How long until college students are cranking out tendentious term papers designed to please graying Marxist professors, in which the pigs' fortresses are reinterpreted as nonviolent communal societies trying to defend themselves against imperialist aerial aggressors who want their land? If you are the first teacher or professor to receive such a paper, report it to TMQ_ESPN@yahoo.com.
Reversal of Fortunes: San Francisco, which entered its game against Jersey/A on a 79-3 scoring streak, lost 26-3 while Buffalo, which entered its game against Arizona on a 10-90 scoring streak, won. The Cardinals played in overtime for the sixth of their past nine home games.
The Squared Sevens looked very mortal -- the Giants basically toyed with them. The vaunted Forty Niners offensive line surrendered six sacks to a conventional four-man rush. San Francisco couldn't run at home, it gave up its first rushing touchdown at home since November 2010 and Alex Smith, touted as a Pro Bowl prospect, threw three interceptions. Smith's 43 passer rating barely exceeded the number for throwing nothing but incompletions. Jersey/A went through three time zones to perform in this game but looked a lot fresher than the hosts.
As for the Bills, at this point it's a moral victory when they don't collapse in the second half. Mario Williams had his first good game since signing the richest contract in NFL annals for a defender. And the players did a nice twist on Old Glory by coming out in pink, white and blue.
Denver Comeback Analysis: TMQ has two rules of comebacks. The first is that defense starts comebacks, offense stops them. The 65-yard fumble return touchdown by Denver's Tony Carter, pulling the Broncos within 24-14 of the Bolts, started the comeback. From that moment until Denver took the lead, the San Diego offense made just one first down. The comeback did not occur because the San Diego defense failed to stop Peyton Manning, it occurred because the San Diego offense thought the game was already over.
San Diego second-half possession results: fumble, punt, interception, interception, interception, fumble. Put this on the San Diego coaches as much as the players. It was the coaches who kept calling passes in the second half, inviting the effective Denver pass rush, rather than calling runs to control the clock. In the Buffalo Bills' legendary comeback win over the old Houston Oilers in January 1993, the key was that Houston coaches called more passes than runs in the second half, failing to work the clock.
TMQ's second law of comebacks holds that if the big lead is attained by halftime, the trailing team has just as much time to come back as the leading team had to get ahead. San Diego outscored Denver 24-0 in the first half. Denver had as much time to reply. But the Chargers acted like the game was over. San Diego coaches should have been aware that Denver has been playing its best ball in the fourth quarter. Entering the Monday night game, the Broncos had outscored opponents 58-6 in the fourth quarter; now it's 79-6. Yet San Diego coaches seemed unaware this year's Broncos are a fourth-quarter team.
Sweet and sour aspects:
• With San Diego leading 24-7 late in the third quarter, the Bolts had third-and-8 on the Denver 33. Football IQ needs to be at work here. A field goal makes it a 27-7 edge with little more than a quarter remaining. When you're behind, be bold; when you're winning by this much, rush, then get three. Denver sensed San Diego would do something silly. The Broncos showed a double overload blitz -- two edge rushers outside each offensive tackle. Rivers had six to block six, but with an unorthodox blitz coming and an undrafted rookie at tackle, the odds of an offensive line breakdown were higher than usual. This is the sort of thing Rivers, a nine-year starter, really should know by now.
Rivers looked like he wasn't sure what to call at the line -- what he should have called was a draw, which would have sent a runner up the middle against a double outside rush. Or he could have called timeout. Instead, Rivers ran backward all the way to the 44 before being hit and fumbling. The Bolts were on the 33, in field goal range, and are running backward! Denver touchdown.
• Now it's San Diego ball, leading 24-14, still late in the third quarter. Simply grinding the clock a while would've sent Denver the message that they're going to run out of time. If you can't rush the ball at home to ice a nationally televised contest, when can you rush the ball? San Diego goes rush, pass, sack, punt. The Broncos sense that San Diego just is not a serious team, and the rest is comeback.
• Peyton Manning is a serious quarterback. At halftime, he knew he was on the cusp of ridicule. Had Denver lost, the sports world today would be saying Manning was washed up. Touts would be noting Manning was 2-4 in his first six Broncos starts, while Tim Tebow was 5-1 in his first six Broncos starts last season. Manning was in danger of a major hit to his reputation, on prime-time television. He played a fantastic second half, adding another laurel to his résumé.
Rivers seemed to take the second half off -- like, hey, the Chargers never bring it until December. After posting a 24-0 lead, San Diego had six possessions, five ending in turnovers by Rivers, four of the five careless turnovers. Ye gods. And once again, Norv Turner seemed to have no idea what was going on around him.
Nonsense Watch All action movies and shows contain some nonsense. As TMQ noted a few weeks ago, the most nonsensical thing about the flick "Taken" was not that Liam Neeson could kill dozens of people in Paris in point-blank gun battles without being shot himself; it was that Neeson could kill dozens of people in Paris and then simply go to the airport, board a plane and fly home.
Now that the new television season is in swing, consider "NCIS: Los Angeles" one of the top-rated shows. Your columnist has viewed perhaps a quarter of the episodes in its oeuvre. Not once, but twice in that sampling, three NCIS agents and one LAPD officer have flown from Los Angeles to a distant nation, entered posing as tourists, gotten weapons and seemingly a case of ammunition through airport security unnoticed, killed a dozen bad guys, rescued someone, then simply returned to the airport to fly home on a commercial jet.
Forget that there is never the slightest hint what conceivable jurisdiction the LAPD has in Dubai or Romania. If American law enforcement entered another nation without its government's consent, killed a bunch of people and then sashayed out, that government would be furious over violation of sovereignty, even if those eliminated were criminals. One reason the SEALs who killed Osama bin Laden went in and out aboard helicopters flying low is that if they'd used an airport, they would have been arrested. In Hollywood and TV nonsense, no one is ever checked at airports.
Did Green Bay Expose the Texans? Near-perfect last season, the Packers always had an opponent-specific game plan. Early this year, they seemed to be winging it, with poor results. At Houston, facing one of the league's two remaining undefeated clubs, the Packers had an opponent-specific game plan, and it led to a 42-24 victory.
Houston employs a traditionalist offense -- run, run, run, then play-fake and throw deep. Many of the rushes are stretch runs with zone blocking: The Texans like to run outside. (See more below on the Houston blocking scheme.) Green Bay brought a linebacker or safety up tight near the line on each side to frustrate the stretch run and held Houston to 90 yards on the ground at home. Extra men in the box invites the offense to throw the go and post patterns for big gains. Yet the longest completion Houston managed on the night was 27 yards, versus 48- and 41-yard completions by Green Bay, the latter against more standard coverage. When Matt Schaub heave-hoed an interception into double coverage to start the fourth quarter, it looked like the Texans can't throw regular passes, only play-fake passes.
The Packers are now 3-3 -- an asterisk 4-2 owing to the officiating fiasco at the end of their contest against the Seahawks. A .500 record is not flashy. But check Aaron Rodgers: 16 touchdown passes versus four interceptions. That's the sort of amazing number he posted in the past two seasons, when the Pack were the team to beat. By Thanksgiving, they might be the team to beat this season.
Tebow Beefcake: As recently as last week, Jockey's website offered numerous beefcake photos of Tim Tebow in naught but briefs. Now it offers this with this the only Tebow/Jockey photo yours truly could locate. What happened? Let's hope it's not that Tebow get a hard time from the religious right for posing shirtless for Jockey and Vogue. There's no reason a person cannot be religious and also admire the human form, or be enthusiastic about sex appeal.
Adventures in Officiating: Here is an officiating question posed by reader David Mulvey of Berkeley, Calif.
Team A faces fourth-and-17 at midfield. The runner gains 15 yards; after he is down, Team B is flagged for late hit. Whose ball is it and where -- in the NFL, NCAA and high school? (Answer below.)
So Long, WASP Male Author Hanna Rosin has proclaimed "The End of Men." Protestants are not doing too great either. Last week the Pew Forum on Religion and Public Life found that for the first time since polling began, and surely for the first time in American history, less than half of the county is Protestant. See the table "Trends in Religious Affiliation." Roll these together and it's twilight for the WSAP male.
In his 1964 book "The Protestant Establishment," tweed-clad Penn professor E. Digby Baltzell -- possessor of one of the greatest WASP names ever -- declared WASP males the aristocracy of the United States. Since the country's founding, he showed, WASP males dominated the White House, Supreme Court, Congress and the upper reaches of business. Digby's work involved study of the Social Register, once the insider's Bible -- making the Social Register was life-or-death to someone with a name like E. Digby -- which now barely exists as an echo of past glory.
Today neither the president nor vice president is a WASP male, and this will remain true if the Romney ticket wins. As a Mormon, Romney surely is a Christian, but the LDS Church does not claim to be Protestant, while Paul Ryan, like Joe Biden, is Catholic. No member of the Supreme Court is a WASP male -- all justices are at least one of female, Catholic, Jewish and African-American. Of the four leaders of Congress, only Senate Minority Leader Mitch McConnell is a WASP male. Senate Majority Leader Harry Reid is Mormon, Speaker of the House John Boehner is Catholic and House Minority Leader Nancy Pelosi is a Catholic woman. In business, the trend is toward female chief executives such as Marissa Mayer, newly named to run Yahoo!.
It was always inevitable the WASP male aristocracy would fade, and that's good, as one group formed the leadership core of society for too long. But a generation ago, Baltzell and other smart observers believed WASP males held such a grip on the reins of power that they could never be dislodged. Now the WASP male not only is fading, it's happened with such effortlessness that hardy anyone has noticed.
Buck-Buck-Brawckkkkkkk: Trailing Jersey/B 28-6 in the early fourth quarter, the Colts kicked a field goal -- oh goody, now we're down by only 19 points! Then, rather than onside, Indianapolis kicked away. Later, after there was no hope, Indianapolis went for it on fourth-and-21. So when a risk might have paid off, Indianapolis did the "safe" thing -- once it was too late, Indianapolis took risks.
Cheer-Babe Professionalism Watch: Reader Matt Anderson of Richmond, Va., reports, "I attended Vikings at Redskins. For the first quarter, the cheerleaders wore pink tee shirts, and the home team fell behind 9-0. To start the second quarter, the cheerleaders stripped to two-piece bikini-beach numbers. The Skins instantly became unstoppable on offense and a wall on defense, outscoring the Vikings 38-17 for the remainder of the contest."
A Symphony on the Backside: Last week, the NFL fined Jersey/B's Matt Slauson $10,000 for the peel-back block that ended the season of Houston's Brian Cushing. The block was pretty nasty -- Cushing could not see Slauson coming. On the other hand, the block seemed like part of the game, and a small number of football plays will, inevitably, result in injuries. Good luck understanding the rule: "If a player who is aligned in the tackle box when the ball is snapped moves to a position outside the box, he cannot initiate contact on the side and below the waist against an opponent if: (a) the blocker is moving toward his own end line; and (b) he approaches the opponent from behind or from the side. If the near shoulder of the blocker contacts the front of his opponent's body, the peel back block is legal."
There's often confusion about the free-blocking zone. During kick returns, an official might announce, "Illegal block in the back." Some listeners might think, "Aren't all blocks in the back illegal?" Blocking in the back is legal within what is usually called the free-blocking zone, though that term does not appear in the current NFL rulebook. Between the offensive tackles and no more than 2 yards off the line of scrimmage, defenders may be hit in the back so long as the contact occurs immediately after the snap. Some forms of low "cut" blocking also are legal in the free-blocking zone. The simple way to understand Slauson's foul is that he did not deliver the block immediately after the snap.
Were it not for legal blocking in the back in the tackle box, zone-blocking schemes wouldn't work. In zone blocking, the offensive linemen slide left or right, pushing whoever's there, which often means contact with the defender's back or a low block toward the knees. The Texans -- who complained bitterly about the hit on Cushing -- use as much zone blocking as any NFL team. They often execute blocks similar to what Slauson did.
Just two snaps before the hit that injured Cushing, the Texans were on offense and scored a touchdown with a zone-blocking rush. Houston right tackle Ryan Harris and right guard Antoine Caldwell dove low at the knees of Jets to cut block. Calling the game for "Monday Night Football," Jon Gruden said, "Watch the backside blocking by these Texans. Watch them just cut these Jets defensive players, it's a thing of beauty. It's like a concert, a symphony on the backside." There was little difference between the "thing of beauty" blocks by the Texans and the block for which Slauson was fined. The rule needs to be revised.
No Student Can Fail If Failing Grades Are Eliminated: For a generation, public schools have been determined to make themselves sound silly. The latest, from my county, is that elementary schools no longer will use letter grades. Rather than A through F, students will receive ES for exceptional (a word that lacks an S), P for proficient, I for "improvement in progress," N for "not yet making progress" and M for "missing data."
Apparently, it will no longer be possible to do poorly, only to "not yet" make progress, and impossible to fail -- the worst case is that evidence of success mysteriously is missing. This is similar to insisting that illegal immigrants be called "undocumented" immigrants, as though all that occurred was paperwork being misfiled. Orwell said that we can't think clearly unless we call things what we are. "Illegal" and "undocumented" have significantly different meanings, as do "failing" and "missing." Switching to a euphemism does not solve any underlying problem.
Chicago public schools are among the worst in the nation, and teachers who do an extremely poor job in those schools just won raises and job guarantees. Of course, Chicago teachers can't go it alone. Studies show that home environment is the first predictor of educational success, and there is nothing teachers can do about the home environments of students whose parents have abdicated their responsibilities. Still, when schoolteachers do an extremely poor job and are rewarded, where is their incentive to try harder?
Recently both Barack Obama and Mitt Romney have been saying the nation needs more schoolteachers. Obama advocates federal subsidies to hire 100,000 more. This number is not picked from a hat. Bill Clinton won praise and votes by saying he would add 100,000 to the nation's police ranks; Ronald Reagan campaigned by claiming federal regulations wasted $100 billion a year. Big, round numbers have a long tradition in politics.
Education blogger Jay Greene of the University of Arkansas noted recently that for a generation, the number of teachers has been increasing faster than the school census. In 1970, there was one schoolteacher for every 22.3 students; today there is one teacher for every 15.2 students. Yet scores of public school systems are a mess, and not just inner-city schools.
Maybe public schools are in decline partly because so many teachers have been hired. Maybe we'd be better off with fewer teachers.
The more schoolteachers there are compared to students, the more time teachers devote to bureaucratic infighting. As types of teachers proliferate -- LD specialists, resource teachers, consulting teachers, supervising teachers -- it becomes easier for teachers to blame each other when students fail. Overstaffed institutions do not perform as well as lean institutions. Increasingly, public schools are overstaffed. New euphemisms and more featherbedding are not the solution.
Can Oakland Get Its Deposit Back? The Raiders were 4-2 when Carson Palmer, acquired for a king's ransom in draft choices, took over last season, and are 5-10 since. Oakland outgained host Atlanta by nearly 200 yards but had killer turnovers, including a Palmer pick-six. He's only 32, middle-aged for a quarterback, but just doesn't look comfortable with his new team.
As for the Falcons, when they got the ball back on their 20 with 40 seconds remaining, they had the Raiders right where they wanted 'em.
Stop Me Before I Blitz Again! Les Mouflons leading Miami 6-0 in the second quarter, the Rams' defense showed big blitz. Ryan Tannehill audibled to a go to wide receiver Marlon Moore, who caught a 29-yard touchdown pass. Corner Janoris Jenkins ignored Moore, letting him run up the field uncovered: Jenkins was busy making the high school mistake of looking into the backfield trying to guess the play. There was no safety on that side because the safety was blitzing.
Stop Me Before I Blitz Again! No. 2: The Ravens led 31-23 and had the visiting Cowboys facing fourth-and-10 with 58 seconds remaining. All Baltimore needs is an incomplete pass and the game is over. Instead, big blitz; Dallas converts and scores quickly; Dallas recovers an onside kick, and sweaty-palms ending is set in motion.
Stop Me Before I Blitz Again! No. 3: Washington led visiting Minnesota 31-26 with 2:56 remaining, facing third-and-4 on its 26. The Vikings, holding two timeouts, were fine if they forced an incompletion. Instead, Minnesota blitzed six. RG3 stepped up into the pocket and took off -- when he crossed the line of scrimmage, he had already passed six of the 11 Minnesota defenders. Seventy-four yards later, his untouched touchdown run was complete, and the rest was filler.
Interested in Modern Online Finance? Get the scoop from a handsome guy.
Friends Don't Let Friends Punt: This season, TMQ is following the fourth-down results at Pulaski Academy in Little Rock, Ark., where coach Kevin Kelley has eschewed the punt for years. Last season, Pulaski punted once and won the state title.
Friday, Pulaski won 45-14 to advance its record to 5-2. Kelly reports, "This week one for six on fourth downs in awful weather conditions."
Results:
Fourth-and-4 on opponent 34-- pass, did not convert.

Fourth-and-2 on opponent 44-- pass, did not convert.

Fourth-and-4 on opponent 42-- pass, did not convert.

Fourth-and-13 on opponent 25 -- pass, did not convert.

Fourth-and-11 on own 23 -- pass, did not convert.

Fourth-and-1 own 17 -- pass, convert.
Arkansas-style football update: Leading Indianapolis 14-3, Jersey/B faced fourth-and-11 at midfield. Tim Tebow, lined up as the punt protector, took the snap and threw to linebacker Nick Bellore for a first down; the Jets scored a touchdown on the possession. Trailing City of Tampa 7-0 in the second quarter, Kansas City faced fourth-and-1 on the Bucs' 27. The Chiefs went for it, converted and later settled for a field goal. The Dolphins went for it on fourth-and-1 in their own territory, converted (rush off a fake punt) and won the game.
Trailing Jersey/A 23-3 in the third quarter, San Francisco's Harbaugh/West went for it on fourth-and-15. When the play was a short underneath pass with little chance of gaining 15 yards, the home crowd booed lustily.
Reader Animadversion: Last week, a reader proposed that college tuition is a bubble to be burst by rising student debt. Donna Singletary, of Arlington, Va., and living in Shanghai, writes, "There are nearly a million foreign students attending U.S. universities right now , with the most growth among Chinese nationals. That's why our campuses were not screaming during the downturn of the economy in 2008, PRC students are paying full rate."
Debbie Smith of Champaign, Ill., wrote, "Right now unemployment is about 3 percent for those with college degrees and about 9 percent for those whose best degree is high school. Tuition may be too high and more financial aid should come as grants instead of loans. But for most people, the economics of college are still quite rewarding."
I opined that considering the way the arts are financed, when civic orchestras go on strike, essentially they are striking for more charity. Ryan Leonard, of Pittsburgh, notes that although civic orchestra members are well-paid if they work the full year, often they don't, while they constantly audition: "The auditions are insanely competitive, you do them at your own expense, then sometimes it ends up no one is hired. Skilled musicians would be very content with one-tenth the annual pay of skilled football players."
I proposed that rather than regulate campaign donations, a Quixotic task that will always run aground on the First Amendment, office-holders be banned from fundraising. How to regulate a politician holding a reception where attendees "spontaneously" offer checks?
Jeff Milligan, of Southington, Ohio, suggests, "Take away the two-term presidential limit, but stipulate that terms cannot be served consecutively. This helps to alleviate campaigning while in office -- which will never go away, they are politicians after all, but would get a lot less traction if the incumbent could not run again for four years. Further, the fruits of presidential policies can only be judged years after they are put in place, so having a four-year interregnum during which the president's first term can be evaluated would allow for a more accurate assessment of whether a second term is deserved."
Many readers opined that elected officials cannot be prohibited from fundraising because the Constitution means all of us can do what we please so long as it's legal. Yet the Hatch Act bars partisan political activity by most federal employees -- consequentially, the president and vice president are exempt from the Hatch Act. Courts have upheld these strictures. The Hatch Act is a condition of employment: If you want to engage in partisan political activity, then do not accept federal employment. Let's make prohibition of fundraising a condition of employment for those who hold public office.
Peter Cook, of Fort Meade, Md., writes, "As a former Army Staff Sergeant, I don't see why the Commander-in-Chief cannot be held to the same standard as his subordinates. Soldiers give up huge amounts of their freedom if they choose to wear the uniform of our armed services. They cannot voice a political opinion in a public forum while wearing that uniform. They cannot campaign for any candidate, or do anything that might be interpreted as such, during a duty day.
"Is it so unthinkable to ask our President to abide by the restrictions to which soldiers abide? If you count campaigning as political speech, as is logical, then the President should be subject to the same standards as a soldier. We as a nation should be having this debate. And we should send the message to every politician: Stop wasting taxpayers' money on yourself and do the job we elected you to do."
Amen!
Obscure College Score of the Week: Tennessee-Martin 66, Murray State 59. The game offered 1,440 yards of offense and 11-for-11 red zone performance. Located in Murray, Ky., Murray State has a Director of Music Business.
Bonus College Score Concordia of Chicago 47, Concordia of Wisconsin 44 in overtime. Concordia of Chicago gained 638 yards on offense, yet needed a late touchdown plus overtime to prevail. Located in Mequon, Wis., Concordia University of Wisconsin has already begun its "Reformation 500 Celebration." The 500th anniversary of the Reformation occurs in 2017.
Officiating Answer: In the NFL, NCAA and in Massachusetts and Texas -- which use the NCAA rulebook -- it is first-and-10 for A on B's 20, because the penalty carries an automatic first down. In high school play in all other states, Team B has first-and-10 on its 20. Late hit is not an automatic first down under NFHS rules. Since Team A failed to reach the line to gain, possession goes over to the defense, which loses 15 yards for its foul.
If you have an interesting officiating dilemma, propose it at TMQ_ESPN@yahoo.com with specifics and your name and hometown.
Next Week: Why doesn't General Motors market Batmobiles?
In addition to writing Tuesday Morning Quarterback for Page 2, Gregg Easterbrook is the author of "Sonic Boom" and six other books. He is a contributing editor for The New Republic, The Atlantic Monthly and The Washington Monthly. His website can be found here, and you can get a notification on Twitter when TMQ is posted.