Halloween is tomorrow, a spooky day. Your columnist plans to dress as the national debt -- that will be scary! If you want to scare an NFL coach, dress as an Atlanta Falcon.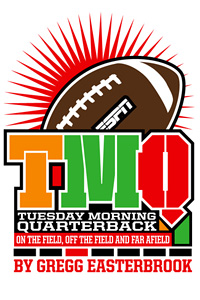 The Falcons are the league's sole undefeated club, and Sunday all but toyed with the Philadelphia Eagles on their home field. Obviously the Eagles are in disarray -- but coming off a bye week they'd had extra time to prepare, and it did them no good. By halftime, Atlanta led 24-7 in points and 252-94 in yards.
The Falcons are no juggernaut statistically -- average in offensive and defensive stats, though looking swell at plus-10 for turnovers. Atlanta has had some good luck this season: Luck is a major factor in sports outcomes, but has this way of changing. The Falcons bring a strong offensive line and a power rushing attack. They have hardworking veterans with football IQ: Matt Ryan, Tony Gonzalez, John Abraham, Roddy White, Dunta Robinson. And they've got one of the league's fastest defensive tackles in Peria Jerry.
What they do not have is playoff wins. Head coach Mike Smith and Ryan arrived at Atlanta together. They're 50-21 in the regular season but 0-3 in the playoffs, including consecutive postseason woofers -- a 24-2 loss to the Giants to open last year's playoffs and a 48-21 home loss to the Packers to open the postseason before that. So far the Smith-Ryan combo can't win the big one, and that is the sort of problem that can become a self-fulfilling.
The Falcons will find out who they are with two of their next five against nemesis New Orleans, which has beaten Atlanta in 10 of their past 12 meetings. Like the Eagles, the Saints are not exactly shipshape. But if Atlanta can knock off the Sinners, the Falcons will look more like a Halloween Frankenstein.
In other football news, Tuesday Morning Quarterback noted last week of the Denver-San Diego comeback that when a team takes a big early lead, the opposition has just as much time to reply. At Dallas, the Giants jumped to an early 23-0 lead, and seemed to think the contest was over. By late in the third quarter, Dallas led 24-23. But the Giants had a secret weapon -- Tony Romo. See more below.
Stats of the Week No. 1: Atlanta possession results versus Philadelphia, beginning from the Falcons' first series: Touchdown, touchdown, touchdown, field goal, field goal, field goal.
Stats of the Week No. 2: Twice since the start of last season, the Cleveland Browns have won with single-digit scores -- 6-3 over Seattle in 2011 and 7-6 over the Chargers on Sunday.
Stats of the Week No. 3: In its past six quarters, San Diego has been outscored 42-6.
Stats of the Week No. 4: New England has won its two London games by a combined 80-14.
Stats of the Week No. 5: Kansas City has not held the lead in regulation this season.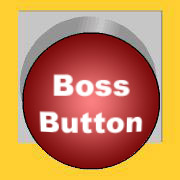 Stats of the Week No. 6: At one point at Dallas, the Giants had four first downs and a 23-point lead.
Stats of the Week No. 7: London Fletcher and Eli Manning have combined to start 359 consecutive games.
Stats of the Week No. 8: In the past six quarters, the Broncos have outscored opponents 70-14.
Stats of the Week No. 9: At Arizona, USC gained 618 yards on offense, and lost.
Stats of the Week No. 10: November is about to begin. For his career, Tony Romo is 19-2 in November and 9-18 from Dec. 1 on.
Sweet Play of the Week: Game scoreless at Philadelphia, Atlanta faced third-and-7 at the Eagles' 15. Home run threat Julio Jones lined up split right, alongside unheralded Drew Davis. At the snap, Jones dropped back as if to take a hitch screen; Matt Ryan pump-faked a hitch; all three Philadelphia defenders on that side came up to tackle Jones. Except the ball was arcing over their heads to Davis, who'd gone to the end zone uncovered. Sweet way to end a 16-snap opening drive.
Sour Play of the Week: Dolphins leading 27-3, Jersey/B faced second-and-11 on the Miami 15. The Dolphins rushed just three; the Jets had six to block three. There was no pressure on Mark Sanchez, who missed his receiver so badly it seemed as though safety Chris Clemons, who made the interception, was running the pattern. The home crowd booed and began heading for the exits.
Dolphins head coach Joe Philbin called a bold game, including a surprise onside kick in the first quarter. Rex Ryan called a timid game, punting on fourth-and-5 from midfield when trailing 27-3. Later Ryan converted on fourth-and-1 in Jets' territory but at that point, there was too little time left. Miami's strength this season is its rush defense, which went into the game third overall and first in allowing only 3.3 yards per carry. How many Dolphins' front seven members can you name without peeking?
Sweet 'N' Sour Pair of Plays: In the first half, Pittsburgh went for it on fourth-and-goal from the Washington 1. The Steelers lined up with three tight ends; tight end Heath Miller, split wide right, came in motion back toward the formation; at the snap, Miller cut across the middle, attracting the defense; extra tight end Leonard Pope, lined up inline right, brush-blocked then ran into the right flat, uncovered, touchdown. Sweet.
Now Pittsburgh leads 20-9 in the second half and again has the ball on the Skins' 1. Again the Steelers line up heavy with Miller split wide right then motioning back toward the formation. Play-fake, and fullback Will Johnson runs into the right flat uncovered. Last time Pittsburgh was at the goal line, Washington left the right flat uncovered; now exactly the same thing happens again. Sour for the Redskins.
Fashion statement: To accentuate their 17th century throwback unis, some Steelers players wore yellow eyeblack.
What If You're Playing a Zombie and You Forget Your Lines? The zombie series "The Walking Dead" is a TV hit, and hype has already started for the summer 2013 zombie flick "World War Z" with Brad Pitt. Zombies have been the theme of big-budget movies "I Am Legend," "28 Days Later," "Doomsday," the many "Dawn of the Dead" and "Resident Evil" films, "Cabin in the Woods," plus countless B movies, 1950s drive-in movies and direct-to-video flicks. This despite the fact that, how shall I phrase this -- zombies do not exist.
Of course vampires, ghosts and space aliens are staples of film, too. But the fixation of zombie shows and movies is puzzling -- all zombies do is stagger around saying "erg … arg." They have no personalities, goals or ideas. Wait: that must be why Hollywood loves zombies! Zombies stories require no character development or originality, just some fake blood and actors who say "erg … arg." Even most contemporary Hollywood types can pull of that character -- after breathing exercises, finding their center and using method acting to locate a personal memory, of course.
TMQ admits to liking sci-fi movies that include warp drive and hyperspace, notions without a scintilla of grounding in physics. Still it seems particularly annoying that in zombie movies, the zombie plague always spreads super-ultra fast; causes instantaneous mutations; and makes zombies extra strong. On a physical basis, how could anything -- serums, viruses -- cause the human body instantaneously to transform? OK, zombie movies don't claim to make any sense. But the whole notion of a super-disease that infects the whole world in just days is without grounding in history; even the Black Plague took decades to spread, and gradually was overcome by immune responses. Ghosts seem a lot more possible than zombies.
Will Someone Jam Rob Gronkowski! New England's Rob Gronkowski came into the London game with 32 touchdown catches in his past 39 regular-season games. No one jammed Gronkowski on a touchdown catch the previous week versus Jersey/B. No one jammed Gronkowski two weeks before on a touchdown catch versus Buffalo. If any unusually tall, strong tight end gets a free release, what do you think will happen?
Now it's New England 14, St. Louis 7, the Flying Elvii facing third-and-goal on Les Mouflons' 7. Gronkowski simply runs into the end zone, unjammed, and turns around, touchdown. And St. Louis defenders looked surprised! Will someone please jam Rob Gronkowski!
Wembley Stadium note: The gate was announced at 84,004, but it seems about 30,000 Brits came dressed as empty seats. The NFL may be wrong regarding the appeal of American football overseas.
Wacky Food of the Week: Beware of "foolish empanadas and pretentious moles" from any restaurateur who has "spent some time in Oaxaca and the Yucatán, but hasn't studied this intricate and endlessly complex cuisine with an anthropologist's intensity."
Though the masa is "coaxed into marvelous shapes" and the mezcals are "superbly chosen." The chef once "laughed at the laws of physics." Observing the physics-defying chef "gives you the giddy feeling you get watching actors improvise," because the guacamole has "sharp clarity" while skirt steak has a "tense balance." Though, if four diners are trying to share each other's plates, "things can break down" making "the simple act of eating the food a source of frustration."
A professional restaurant critic who has troubling eating? Fun note: You can locate this review by going to the New York Times search box and typing in "pretentious moles."
For the reverse of the superciliousness of the above review, see the wonderful book "Taco USA" by Gustavo Arellano. "Taco USA" tells how Mexican cooking went mainstream in America, and is a nostalgia trip back to the 1940s of the "Inland Empire," the area east of Los Angeles -- Riverside and San Bernardino are the main Inland Empire cities. San Bernardino, where both McDonald's and Taco Bell began, should be viewed as part of American lore.
Outplayed and Outcoached: Maybe coaching does really matter. With starting head coach Sean Payton on ice, backup head coach Joe Vitt replaced practice-squad head coach Aaron Kromer for New Orleans, and the result was another loss. Stretching back to last season, the Sinners have followed an 8-0 streak with a 2-6 streak. Payton is easily to dislike -- he can be arrogant -- but surely knows how to coach; New Orleans isn't the same without him. And the tastefully named Gregg Williams, also easy to dislike and also departed: Last season with him running the defense, the Saints allowed 21 points per game. This season without him, the Sinners are allowing 31 points. Maybe coaching really does matter.
Bad play by the New Orleans offense: Score tied at 7 in the second quarter, the Sinners faced fourth-and-2 on the Denver 47, and correctly went for it. With the New Orleans defense giving up lots of points, the only path to victory seemed to score multiple touchdowns. New Orleans came out five-wide on fourth-and-2; the blocking was good; Drew Brees badly underthrew an open receiver, turnover. Bad play by the New Orleans defense: early in the third quarter, Denver leading 17-7, the Sinners put seven men into the tackle box to stop the run, and backup tailback Ronnie Hillman went off-tackle for 31 yards. Long gainer against a run defense: ouch. New Orleans has a whole binder full of excuses this season, but the main issue is that the team is not performing well.
As for the Broncos, the strength of Peyton Manning's game has always been pinpoint passing when he gets time to scan the field. Sunday, Manning was not sacked and rarely pressured; his passer rating was 138.9, near the maximum; Denver gained 530 yards at 7.5 yards per offensive play. Twice near the New Orleans goal line, Broncos receivers ran pivot routes, which are hard to defend but require a perfect throw. Both times Manning placed the ball exactly where it needed to be on the receiver's body. Five of the Broncos' first seven contests have been against playoffs teams from last season. In their remaining nine games, the Broncs face only two 2011 playoffs entrants. Denver is positioned to be a major factor in the AFC.
Revenge of the Pigs: I asked teachers and professors if they had received postmodernist papers reinterpreting Angry Birds as a narrative of noble communal pigs attacked by imperialist air power. Bill Daniels, a high school writing teacher in Flushing, N.Y., reports, "One of the assignments I give is to have students choose a well-known book, short story or movie and retell it from the antagonist's point of view. A few years ago I started to allow video games, since many are interactive movies these days. Last semester one of my students did the POV of pigs in Angry Birds. His reinterpretation: The pigs took the eggs and hid in fortresses because they had no choice, the birds had established a militaristic society that dominated control of resources. The birds didn't really care about their eggs, as they used them as weapons."
Ben Wirth, a teaching assistant at the University of Washington, reports, "A while back in the graduate lounge was the announcement of an Angry Birds colloquia titled: 'I Know Why the White Bird Sings: Critical Ornithology, the Animality of Rac(e)ing, and Hunting Game(s).' It says a lot about my industry that I can't tell if this is parody or not."
Untouched Touchdown Run of the Week: At Detroit, Seattle lined up strong right on its 23; Marshawn Lynch took a simple toss right; right tackle Breno Giacomini got a perfect kick-out block; Lynch reached the end zone untouched. It's pretty fun to run 77 yards for a touchdown if everyone in front of you has already been knocked to the ground.
Cheer-Babe Professionalism Watch: Now that the weather is turning cold, cheer-babe professionalism comes into play. Professionalism in this sense means skin or at least skin-tight, which propitiates the football gods.
NFL cheerleaders are pros, and so expected to display professionalism. NCAA cheerleaders are college students, so expectations are very different. Nevertheless, sex appeal is creeping into college cheer -- check the University of Oregon's football pep squad.
Saturday night at Norman, Okla., it was a nippy 42 degrees at kickoff. Sooners cheerleaders were all bundled up in heavy gear as if a blizzard was blowing through the stadium. Notre Dame cheerleaders wore miniskirts. That's all the information required to know who won the game.
Sorry, Your Finger Was Out-of-Bounds: The last-second overturn of an apparent winning touchdown by Dallas was the correct call, and it takes officiating fortitude to overturn the winning touchdown before the home crowd. Whom should Boys faithful blame for the ending -- Tony Romo or Dallas coaches?
Visitors leading 29-24, the Cowboys reached second-and-1 on the Giants' 19 with 1:23 remaining. The objectives here are two: a touchdown of course, but also use clock so the Giants have no time to reply. Dallas held all its timeouts, so could have rushed the ball once, or twice, grinding forward, using up clock, calling timeout if needed. Instead Boys coaches radioed in consecutive shots at the end zone: incompletion, incompletion. Now it's fourth-and-1 with 1:14 showing. Considering the three timeouts, plenty of time to rush for the first, then reorganize. Instead the call was shotgun spread, Romo shuffled backward -- he retreated all the way to the 42 before launching a crazy pass that was intercepted. (Interception or incompletion makes no difference on fourth down.) You're on the 19, you need one yard, why are you running backward to the 42? Dallas ended the contest with 437 yards passing and 19 yards rushing. That one goes on the coaches.
The Dallas defense held, and Jersey/A punted with 51 seconds remaining. Dallas did not rush the punt -- an odd coaching choice. The Boys moved into Jersey/A territory and after the historic ruling of finger out-of-bounds, would eventually have one second left and the ball at the Giants' 27. Romo scrambled around, was under pressure -- and threw the ball away! It sailed out the back of the end zone on the game's final down. Ay caramba!
The End of "Toss Right on Two, Break!" Audio coverage of sports keeps getting better, and if you listen closely during NFL games, you may have noticed that starting the play on hut one, hut two or hut three has gone out of style.
Since last season, Aaron Rodgers has started plays with the command "green 18!" This season, Joe Flacco and RG3 have been snapping the ball on "set!" Tom Brady starts plays with "alpha alpha!" or saying nothing, just lifting his knee. Eli Manning starts plays with "Omaha, hike!"
What's going on is that with so many NFL teams embracing the no-huddle, there is no moment in which to communicate the snap count to players.
In a no-huddle attack, quarterbacks get the play over their helmet radios. They use hand gestures or codes to relay the play to teammates. If they also had to use codes to relay a snap count such as "on one" or "on two," an already-complicated process would become too cumbersome.
Because of this, many NFL teams essentially have stopped using a snap count, except when they huddle up. When Rodgers says "green 18!" or Brady lifts his knee, that tells his teammates he is ready to start the play. The center snaps an instant later. Offensive players simply watch the ball and go when they see the snap, the way defensive players always have.
Having no snap count surrenders a slight advantage to the defense, which obviously knows "green 18!" means the play is about to start. Offensive coordinators reason that the slight advantage surrendered is outweighed by the value of running a no-huddle, preventing down-and-distance substitution by the defense.
Traditional snap counts still happen when an NFL team huddles -- the Saints, who mainly huddle, are among teams sticking with "hut one, hut two." But a 1950s football coach observing a current NFL game might be flummoxed about what's being shouted just before the snap. Bad enough that quarterbacks are dancing around presnap. What about the snap count!
There Is No Medicare Trust Fund! As election season reaches its peak, so does nonsense on both sides. Mitt Romney says he wants to lower tax rates while eliminating deductions, which is the same as saying "I will cut your taxes and raise your taxes." Barack Obama says he wants to control federal spending while vowing the January 2013 spending cuts "will not happen," which is the same as saying, "I will reduce spending and increase spending." Romney's "plan" to "create 12 million jobs" contains zero specifics, just assumes that the president can say, "I direct the nation to create 12 million jobs." Obama's "plan" to contain federal spending is light on specifics, too.
What's really driving your columnist crazy about this election is the rhetoric on Medicare. Romney and sidekick Paul Ryan say they want to cut federal spending but also want to increase Medicare spending by the strangely precise $716 billion. The ObamaCare legislation assumes a future $716 billion reduction in the rate of Medicare increases -- not an outright cut, just a slower rate of increase -- but contains no specifics on how the savings will be realized. ObamaCare has virtues, yet is all but certain to cause federal health care subsidies to rise -- see this analysis and see Table 2 of this Congressional Budget Office paper, which projects that the first decade of ObamaCare will add $1.2 trillion to the national debt. And Romney wants to add $716 billion more. But he also wants to cut spending!
Obama's projected $716 billion in future Medicare savings are supposed to stem from unspecified development of unspecified new programs to reduce hospital and doctor expenses. This CBO study shows there were 34 federal initiatives in the past two decades to cut hospital Medicare costs, and none did so; most resulted in higher costs.
Supposedly part of the $716 billion savings will be realized from lower Medicare physician fees. Late in the Clinton administration, Congress enacted a rule that mandated mildly lower Medicare physician fees. Every year since, Congress has voted out a "temporary" waiver of the rule. The last waiver was signed in February, adding $18 billion to federal health care costs.
Passing a rule and then waiving application is classic politics, allowing members of Congress to come down firmly on both sides. When speaking to young audiences, members can say, "I voted to reduce Medicare spending." When speaking to older audiences, members can say, "I voted to block that awful Medicare fee cut." If for 12 straight years, Washington has refused to enforce an $18 billion Medicare cut, how can anyone believe a far larger reduction will be enforced?
The icing on the cake is that both parties talk about a "Medicare trust fund" as if Medicare taxes were being invested, the way commercial insurance premiums are. A Romney campaign ad targeted to senior citizens declared that ObamaCare is raiding "the money you paid for your guaranteed health care." But Medicare is not guaranteed -- the Supreme Court has said Congress can change the program at any time -- while seniors never prepaid their Medicare. Current workers fund current retirees.
That's not what senior citizens want to believe, so both parties pander to the illusion that Medicare is a right and that taxes go into an investment fund that belongs to senior citizens. Romney's ad pandered to that belief, and here is liberal Democrat Chris Van Hollen pandering to it. Medicare solvency projections are based not on money in a bank account but on forecasts of how long Medicare tax revenues will exceed care outlays. There is no trust fund!
Friends Don't Let Friends Punt: This season, TMQ is following the fourth-down exploits at Pulaski Academy in Little Rock, Ark., where head coach Kevin Kelley has eschewed the punt for years. Last season, Pulaski punted once and won the state title.
Pulaski, which opened the season 1-2, won its sixth straight, improving to 7-2 and securing a postseason berth. On Friday, the Bruin play for the No. 1 seed. Here are Kelley's fourth-down decisions from last week:
Fourth-and-15 on opponents' 18: Pass, touchdown.

Fourth-and-5 on own 37: Pass, incompletion.

Fourth-and-3 on opponents' 17: Rush, first down.

Fourth-and-3 on opponents' 8: Pass, first down.

Fourth-and-2 on opponents' 41: Rush, first down.

Cam Newton Honeymoon Over: Cam Newton was 25-1 as a college starter and is 7-16 as starter in the pros. His mentor Warren Moon has been serving up two fallacious arguments, that Newton shouldn't be called a bust and should not be compared to Vince Young, also an African-American quarterback chosen at the top of the draft.
But no one is calling Newton a bust, and would he rather be compared to Tim Couch? Young won 30 games as an NFL starter. Right now Newton can only dream of that.
The issue isn't whether Newton is a bust or whether he should be compared to black or white high-drafted quarterbacks. The issue is that he was chosen No. 1 overall, and needs to start winning games. Sam Bradford, Matthew Stafford, JaMarcus Russell, Alex Smith -- all quarterbacks chosen first overall get a honeymoon, then must show they can win. Newton is displaying increasing smarts -- at Chicago, third-and-8 and the Panthers needing a field goal to take the lead, under pressure he threw the ball away rather than do something crazy. But his honeymoon is over. If he doesn't produce W's, he will face the same criticism white No. 1 overall choices Couch and David Carr faced.
Adventures in Officiating: Score tied at 3, Tennessee's Kenny Britt appeared to score a touchdown versus Indianapolis. Britt made mild contact with Colts cornerback Jerraud Powers, who theatrically flopped, then jumped up lobbying for a pass interference call. A late flag came in -- seemingly the flag caused by the lobbying -- nullifying the touchdown; pass interference on Britt. A few snaps later, Kendall Wright of the Flaming Thumbtacks caught a touchdown pass, after an obvious push-off on an Indianapolis defender. No flag -- a rare case of a no-call constituting a make-up call.
Trailing Seattle 24-21 with 35 seconds remaining, Detroit's Joique Bell, undrafted out of Division II Wayne State, lunged at the Seahawks' 1-yard line and might have been granted a touchdown. Officials conferred and spotted the ball at the 1. Seattle would have been better off had he been given the touchdown! The Lions scored with 20 seconds remaining, leaving too little time for Seattle to reply.
Sportsmanship Watch: Many readers including Jason Berry of San Jose, Calif., reported that in a game between California's Fremont and Harker high schools, Fremont frantically ran up the score to 90-56, including by going for two when leading by 25 points in the fourth quarter. Fremont head coach Ron Demonner, you are supposed to set a positive example, not a negative one.
Disclaimer of the Week: Tom Hawkins of Chicago writes, "I just checked the balance on a Fandango gift card and saw: 'Expiration date 12/28/2111, 12:22 am.' Now I know that when I'm 127 years old, I can use my gift card to catch a late show, just before the card expires."
There's Never a Mysterious Amulet When You Need One: With Hurricane Sandy causing power failures along the East Coast, how were people supposed to watch "Revolution"?
Obscure College Score of the Week: Minnesota-Morris 30, Crown College 29 in overtime. Crown scored first in overtime, then missed its PAT: ouch. Located in Morris, Minn., the University of Minnesota-Morris boasts a biomass gasifier.
Bonus College Score: Northern State 65, Mary 17. Well of course an entire football team defeated one single woman! Called Northern but located in South Dakota, Northern State has a University College but no College University.
Next Week: If you don't vote, you must never, ever complain about the result.
In addition to writing Tuesday Morning Quarterback for Playbook, Gregg Easterbrook is the author of "Sonic Boom" and six other books. He is a contributing editor for The New Republic, The Atlantic Monthly and The Washington Monthly. His website can be found here, and you can get a notification on Twitter when TMQ is posted.