TMQ is the sort of hip-cat with-it guy who just heard about Netscape Navigator. But at the risk of seeming old-fashioned, let me begin today with a simple sentiment: Get out and vote!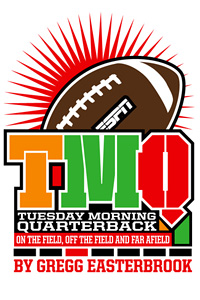 The contemporary world is obsessed with gauging people's sentiment. Polls, surveys, trending -- we seem to want to know precisely what's flickering through people's heads at any given instant. This and other websites obsessively track Facebook, Twitter and comment data. Incredible resolution of political polling is available. Colleges have polling majors. Entire businesses and entire think tanks are devoted to asking about opinions.
Yet we don't vote. Far too many Americans don't go to the polls for the most consequential expression of public opinion there is. Only 57 percent of eligible voters cast ballots in the 2008 presidential election, versus a peak of 82 percent in 1876. Yeah yeah, you're busy. Yeah yeah, the money in politics is disgusting. Yeah yeah, there is no guarantee a vote will be counted properly. Yeah yeah, you have to stand in line. Yeah yeah, all politicians are the same. Yeah yeah.
Mitt Romney and Barack Obama offer a clear, consequential choice in governing philosophies. Across the nation, Senate, House, statehouse and ballot initiatives offer clear, consequential choices.
Politicians ignore constituent blocs with low turnout, and cater to the groups that vote. It should not be that way, but is. So vote. Make them deal with you.
And if you don't vote today, promise never, ever to complain about anyone in office, any laws they enact or anyone they place on the courts.
In football news, the New Orleans Saints are giving up nearly 500 yards per game -- which would be considered awesome defense in the NCAA. With the notable exception of the SEC, college football is embracing the fad for putting the best athletes on offense, then running an Xbox attack. Not only did the Oregon-USC and Tennessee-Troy games this weekend break 100 points, in other college action it was Colgate 65, Lafayette 41; Knox 63, Lawrence 42; Carson-Newman 66, Tusculum 36; Augsburg 58, Macalester 41; Ripon 50, Monmouth of Illinois 47. See more on Oregon's Blur Offense below. And if you attend a high school game where the teams combine for 100 points, report it with specifics to TMQ_ESPN@yahoo.com, giving your full name and hometown if you wish to be quoted in the column.
Stats of the Week No. 1: The Chicago defense has seven touchdowns; the Jacksonville offense has 11 touchdowns.
Stats of the Week No. 2: Denver has outscored opponents 103-23 in the fourth quarter.
Stats of the Week No. 3: Arian Foster has at least one touchdown for 12 consecutive games.
Stats of the Week No. 4: The Ravens are on an 11-0 streak in their division.
Stats of the Week No. 5: Jacksonville has been outscored 34-126 on its own field.
Stats of the Week No. 6: Kansas City still has not led in regulation this season.
Stats of the Week No. 7: Thursday night road teams are 2-6.
Stats of the Week No. 8: At Tennessee, Troy University gained 721 yards on offense, did not commit a turnover, and lost.
Stats of the Week No. 9: In its past two games, USC has scored 91 points, gained 1,233 yards on offense, and lost both.
Stats of the Week No. 10: The league's top teams for scoring differential -- Chicago at plus-116 and Houston at plus-100 -- meet on Sunday.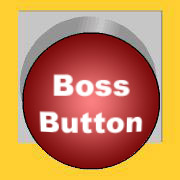 Sweet Play of the Week: Game scoreless, Houston had first-and-10 on the Buffalo 39. Tight end Owen Daniels was inline left, with another tight end next to him as a slotback. The offensive line zone blocked right; Matt Schaub play-faked a toss right, then bootlegged left; Daniels dragged shallow toward the right then headed up the field, not guarded by anyone. Sweet 39-yard touchdown catch. We've reached the halfway point, and Texans at Bears is shaping up as one of the season's monster pairings.
Sour Play of the Week: Game scoreless, the Flaming Thumbtacks lined up to punt against Chicago. Many NFL teams rarely send a big rush after the punter, preferring the conservative strategy of peeling back to block. Because heavy rushing of the punter is rare, punt units may drift off to sleep.
Chicago lined up with four defenders to overload rush from the offensive left; Tennessee punt protector Craig Stevens lined up on the offensive left. At the snap, Stevens sprinted to the right -- away from the rush -- then took off downfield, never even looking to see if blocking was needed on his side. That left three Tennessee players to stop four Chicago rushers. The punt was blocked, Bears touchdown, and the visitors never looked back.
Sour Play of the Week No. 2: City of Tampa leading 7-3, Oakland faced fourth-and-13 at midfield. The Raiders have executed some nice fake kicks in recent seasons, including a 35-yard run out of punt formation in a 2011 win over the Texans. But that fake punt began on fourth-and-2. At Snoopy Stadium, Pittsburgh's fake field goal attempt was stopped at the Jersey/A goal line when backup corner Michael Coe did not fall for the fake. But the call was promising, since it was only fourth-and-1. A fake punt that begins on fourth-and-13 doesn't stand much chance, the Raiders gaining 4 four yards. Sour.
Sweet 'N' Sour Play of the Week: Game tied at 7, Ben Roethlisberger was hit on the arm by Osi Umenyiora of the Giants. His arm came forward with the ball, then the ball slipped out and clanged to the ground -- seemingly an incompletion. Jersey/A linebacker Michael Boley picked the rock up and ran 70 yards to the end zone. Zebras treated the play as a fumble. The relevant rule reads, "When a Team A player is holding the ball to pass it forward, any intentional forward movement of his hand starts a forward pass, even if the player loses possession of the ball." Sour for the officials.
Victory was sweet for the vagabond Steelers -- the home team looked like the ones who had left at 4 a.m. that day because they had no hotel. In the fourth quarter, the Pittsburgh offensive line took over, dominating the Jersey/A front seven and helping undrafted Isaac Redman of Division II Bowie State to a career day. It was a sign of the Giants' lack of focus that, Pittsburgh leading 24-20 with 2:45 remaining, Jason Pierre-Paul jumped up to celebrate wildly following a routine tackle. Celebrating after routine plays is bad enough -- celebrating when losing shows lack of focus.
Unified Field Theory of Creep: Many, many readers including Marcia Bowen of Menlo Park, Calif., noted that Mercedes began running Santa-themed television ads on Nov. 1. Not only that, but the ads proclaimed the start of a "Winter Event" sale -- seven weeks before the beginning of winter in North America. Many other readers including Erin Campbell of Stowe, Vt., noted Home Depot running a Christmas ad on Nov. 2; many other readers including Steffie Eldrews of Austin, Texas, reported a Ford Motors Christmas commercial on Nov. 3.
New Orleans Wins Siesta Bowl: The "Monday Night Football" game, Philadelphia at New Orleans, should have been dubbed the Siesta Bowl, because the loser could take a nice siesta with its season over.
Has there ever been a talented team as messed up as the Eagles?
Philadelphia gained 447 yards yet lost badly. The Eagles have the NFL's most elusive quarterback yet surrendered seven sacks. New Orleans could call big blitz after big blitz, confident the Eagles' coaching staff would not adjust, which it did not. Philadelphia's running game was on fire versus the big blitz, yet Andy Reid kept calling passes. Adjusting for sacks, the Eagles ran 29 times for 227 yards, a 7.6 yards per carry average, and dropped back 48 times for 226 yards, a 4.7 yards per called pass average. Taking into account the 99-yard interception return by the Sinners, the Philadelphia passing game really netted 127 yards, an awful 2.6 yards per called pass.
Game scoreless, Philadelphia has second-and-goal on the New Orleans 6. The hosts show mega-blitz with the rare Cover Zero -- no safety in the center of the field. Rather than run up the middle or throw a slant, the standard moves when the middle is open, Michael Vick rolled out then threw sideways, leading to the 99-yard interception touchdown. (The call for low block on Vick during the return was correct -- the rule states, "Blocks below the waist are prohibited ... by players of either team after a change of possession.")
Now it's second-and-goal on the New Orleans 4 -- pass for no gain, incompletion, field goal. Now it's the decisive sequence of the game, New Orleans leading 21-10 in the third quarter, Eagles first-and-goal on the Sinners 8. Philadelphia went incompletion, sack, incompletion, field goal. Didn't even try to run! On the sack, the Eagles were in an empty backfield -- which works for the Green Bay Packers in this situation, but the Green Bay offense is far more disciplined. It's as if since Reid and offensive coordinator Marty Mornhinweg belong to the West Coast offense cult, they think only touchdowns scored by passing should count.
New Orleans won the Siesta Bowl -- does it still have a playoff hope? Down the stretch the Sinners face the Forty Niners, the defending champion Giants and the Falcons twice: The postseason remains a long shot. Drew Brees looks like his old self, though. For the icing touchdown, he faked up the middle, then faked a hitch screen left, then screened right to tight end Jimmy Graham, who had lined up inline as if to block. Sweet.
The Eagles had Riley Cooper lie flat in the end zone then jump up and take a throwback. TMQ noted in September that this is a favorite Boise State trick play: "Lie prone just before a kickoff, be forgotten, then jump up." But the throwback lateral went forward, nullifying what looked like a length-of-the-field touchdown. How could you practice this play and not get right that the lateral cannot go forward?
A Cosmic Thought: Tuesday Morning Quarterback notes that each time science improves, the universe is shown to be larger and more magnificent, while life on Earth is shown older and more complex.
Last week in Science magazine, the journal of the American Association for the Advancement of Science, under the title "Slowing the Pace of Prehistory," summed emerging evidence that the line leading to genus Homo is longer and older than previously assumed. The split into what became the evolutionary lines of people and chimpanzee happened at least 10 million years ago, Science reported; the human-orangutan split may go back 34 million years.
Statements like these do not mean "people descended from monkeys," as evolution is often mischaracterized. What's meant is that 10 million years ago, there lived an animal that was a common ancestor to people and to chimps. Then the evolutionary lines diverged, with one branch evolving into people and another branch evolving into great apes. Just think of the notion -- that mammals at least somewhat similar to you and me began walking our world 10 million years ago.
The Football Gods Chortled: With starting head coach Chuck Pagano ill, Colts backup head coach Bruce Arians has guided the team to a 4-1 record, plus a rookie-record 433 yards passing for Andrew Luck against the Dolphins on Sunday.
Who is Bruce Arians? The former offensive coordinator of the Steelers, fired (officially: asked to retire) after Pittsburgh's defeat at Denver in the playoffs last January. Tuesday Morning Quarterback noted at the time that the Steelers needed a scapegoat. It couldn't be Hall of Fame defensive coordinator Dick LeBeau. It couldn't be head coach Mike Tomlin. That left Arians, who was blamed for the defeat -- and now chortles, doing a fine job at Indianapolis.
It's the 21st Century -- Time for Popular Election of the President: Practically anything could happen in today's election. Some projections suggest Mitt Romney will win the popular vote, while Barack Obama will keep the White House by winning the Electoral College. If this happens, please let it be the spark that sets fire to that anachronistic institution.
In 2000, Al Gore won the popular vote, but George W. Bush took the Electoral College. In 2004, Bush won the popular vote while John Kerry came within an eyelash of taking the Electoral College. If either Romney or Obama takes the White House today while losing the popular vote, please let this catalyze change.
The system of having the president chosen by electors was designed partly to protect slavery. Slave states worried that the populous North would elect an abolitionist president. The Electoral College, combined with denying slaves the vote but counting them as three-fifths of a person for the purpose of allocating electors, helped preserve an abomination for another seven decades.
Some of the Framers opposed slavery but favored the Electoral College, because they did not trust average people. The Constitution was written to have average people represented in the House, via direct election; the landed gentry represented in the Senate, with senators chosen by state legislatures it was assumed the well-off would control; and presidents chosen by councils of electors isolated from what Thomas Jefferson called "the passions" of the illiterate masses.
Maybe that was the right call in 1789. But then, average people were uneducated. Today literacy is universal, and nearly everyone has some education. Direct election of senators was adopted in 1913, with ratification of the 17th Amendment. A century later, there's still no direct election of the president. The United States preaches one-person, one-vote to the world, yet here at home, uses a system that makes a voter in Florida, Ohio or Pennsylvania much more important than a voter in California, Texas or New York.
In current application, the Electoral College over-represents some states, under-represents others, and discourages voter turnout in California, Texas and New York, the nation's most populous states. Sunday, Obama made his seventh campaign appearance in New Hampshire, population 1.3 million -- the president has made no campaign appearances in Texas, population 26 million. Hundreds of votes in California, Texas or New York can mean less than a single vote in Wisconsin. This is what the United States wants to tell the world is a democratic ideal?
Because of the anachronistic Electoral College, issues that matter in battleground states -- coal use in Ohio and Pennsylvania, anti-Castro sentiment in Florida -- get more attention during elections than issues involving much larger numbers of people, such as the quality of public education in California and Texas. And the attention doesn't even help battleground states. In the past three presidential election cycles, both parties have treated Ohio as the center of the known universe. Yet Ohio remains a troubled state, with industrial decline and government corruption.
A destructive dynamic exists between the Electoral College and modern techniques of targeted lobbying and ZIP code analysis of voter tendencies. The better campaign consultants become at manipulating votes, the more the Electoral College becomes a tool for special interests, favoring them versus the overall national interest.
The Electoral College locks the country into a two-party system in which true alternative voices are not heard. If a third-party candidate cannot take all the electors of a state, that candidate cannot be anything but a spoiler. This forces third parties into a negative role, draining the creativity from national politics.
The problem could in theory be solved if every state legislature switched to awarding electors proportionate to votes, rather than winner-take-all. Currently, only Nebraska and Maine use this enlightened approach. The trouble is that if many states began enacting proportional-elector laws, each four years as the presidential endgame became clear, Republican-controlled or Democratic-controlled states would change their laws to put their candidates over the top. That's the fatal flaw of this otherwise worthy initiative.
The solution is a constitutional amendment establishing direct popular election of the president. This is needed to bring the United States into the 20th century, to say nothing of the 21st century. We can't lecture the world about representative democracy when we still don't have it here. Yes, popular vote would make big cities more important than rural states -- but big cities are more important than rural states, and at any rate, the composition of the Senate adjusts for small-state concerns. There's just no reason to keep the antiquated Electoral College. The only ones who benefit from keeping the system the way it is are campaign consultants, lawyers and corrupt politicians.
If there were direct election of the president, nonsense like the 2000 Florida recount-of-the-recount-of-the-recount would not happen, nor would nonsense like this. The whole reason for the 2000 Supreme Court decision effectively choosing the president was that the Electoral College disenfranchises some while magnifying the votes of others. Was the George W. Bush presidency legitimate? Will the Mitt Romney or second Obama presidency be legitimate? With popular-vote election, we'd be sure.
Disclaimer of the Week: Reader Ian Scheuring of Honolulu reports these words appeared in a legal notice sent to local affiliate stations over the summer: "Pursuant to Title 17 U.S.C. 411(b), this will serve as notice to you that ESPN, Inc. ("ESPN") has the exclusive right to exhibit the 2012 Nathan's Hot Dog Eating Contest (the "Contest") throughout the universe." Galaxy NGC5139, you have been warned, don't try to bootleg the Nathan's signal!
Buck-Buck-Brawckkkkkkk: Hurricane Sandy caused many to miss the Niners at Cardinals "Monday Night Football" game. In case your power was out, here is what happened: San Francisco leading 24-0 at the end of the third quarter, Arizona faced fourth-and-2 on the Niners' 10, and kicked a field goal. Let's hope the football gods had no Internet service and missed that awful decision by Ken Whisenhunt. "Monday Night Football" before the home crowd, trying to snap a three-game losing streak, one quarter left -- kicking on fourth-and-short. Arizona followed by kicking away, not onside kicking. These were among the lamest decisions in coaching annals.
Pulling within 21 points was not the goal -- the apparent goal was to keep a shutout off Whisenhunt's résumé, so that when he faces his end-of-season review and might be fired, one of the complaints won't be, "We got shut out on 'Monday Night Football.'" A coach who's more concerned with keeping a shutout off his résumé than with trying to win is a coach who should receive cab fare to the airport.
As the field goal boomed, TMQ wrote the words "Cardinals season over" in his notebook.
And yea, verily, Arizona went to Green Bay and played like a team that has already quit on the year. Packers leading 24-17 late in the third quarter, Green Bay lined up with tight end Tom Crabtree in the backfield as an apparent extra blocker on second-and-4. Aaron Rodgers play-faked; Crabtree ran straight down the field on a seam route; both Arizona safeties ignored him, as did an Arizona cornerback who had no one to cover; 72-yard touchdown run-and-catch by perhaps the lowest skill player in the contest. The Cardinals started the season 4-0 and since are 0-5.
To Be "Accidentally" Disconnected, Press … TMQ dislikes voicemail trots that say, "When you are finished, you may hang up." Thanks for sharing that! Here is what a TMQ corporate voicemail would sound like:
"You have reached Tuesday Morning Quarterback Enterprises. Please listen carefully as our options change at random. Ili contnue katika Kiswahili, vyombo vya habari moja. To be placed on hold, press 2. To hear a computer voice very slowly reading information you already know, press 3. To be misquoted, press 4. To complain about being misquoted, press 5. Use the telephone keypad to enter your account number, followed by the pound sign. You will be connected to someone who will immediately ask for your account number. To leave a message that will never be returned, press 6. To hear these options again, press 7. This call may be recorded for use against you."
Cover-Your-Eyes Football: San Diego leading 10-3 and facing third-and-goal on the Kansas City 1 with 21 seconds remaining before intermission, the Bolts holding a timeout, San Diego didn't call a power rush. Philip Rivers scrambled around and when nobody was open, didn't throw the ball away. Interception, no points.
On the next possession of the contest, Kansas City starting the third quarter, the Chiefs reached first-and-10 on the Chargers' 24 and went incompletion, short gain, incompletion, missed field goal. Both teams tried their utmost to lose. Ye gods, San Diego-Kansas City was a terrible game.
And glacial, too -- only 107 offensive snaps, versus 140 snaps in Virginia Tech-University of Miami happening at the same time. The college contest had an announced gate of just 37,219. With Thursday night NFL ratings struggling and a big-deal college pairing faring poorly at the box office, are these the leading indicators of football fatigue setting in?
Belichick Fails to Corner the Market: There's an argument that Bill Belichick is the best NFL coach of his generation; the counterargument is the New England secondary. The Flying Elvii are 28th in pass defense, were 31st last season, were 30th the season before.
Part of the reason is that the Patriots often jump to big leads, forcing opponents to abandon the run in the second half. But part is Belichick's decisions. In the past half dozen drafts, Belichick has spent two No. 1 and five No. 2 selections on defensive backs, yet the Pats are still hurting for guys who can cover. Last week, Belichick traded for cornerback Aqib Talib, nearly a desperation move. Why does Belichick have such trouble choosing defensive backs?
For years, Belichick has banked extra draft choices into future years. This time around, after the Talib deal, he already has traded away the Patriots' fourth-, fifth- and sixth-round choices in 2013. Surely Belichick senses that if there is going to be another Super Bowl victory under Tom Brady, the time is now.
Adventures in Officiating: Washington leading 3-0, Carolina's DeAngelo Williams took a toss toward the sideline than turned up the field, when he might have stepped out of bounds around the 20. The line judge on that side blew his whistle, but Williams had not hit the white line; he continued for a 30-yard touchdown run, which officials let stand on the grounds.
The NFL rulebook states, "When an official sounds his whistle erroneously while the ball is still in play, the ball becomes dead immediately." Referee Carl Cheffers later told pool reporters that Williams was scoring anyway as the inadvertent whistle sounded, so the ball would have become dead in the end zone. But the whistle sounded when Williams was around the 20. And the league has been (rightly) telling defenders to pull up when they hear the whistle; had a Redskins defender slammed into Williams after the whistle sounded, he might have been flagged for unsportsmanlike conduct. This was a badly botched call, and one that provided the victory margin in a game the Cats won 21-13.
Game scoreless, Green Bay had third-and-goal on the Arizona 13. The Packers lined up with Randall Cobb wide right, Donald Driver in the slot right. There were three defensive backs on that side, and Cobb beat all three of them to catch a short slant that he legged into the end zone. It was a pick play, with Driver setting the pick. But he didn't just screen, which is legal; he slammed into Cardinals corner William Gay, blocking as if the play were a rush. Green Bay should have been flagged for offensive pass interference.
Just Trade, Baby: Last season the Raiders were 4-2 when they handed the reins to Carson Palmer, newly acquired for a king's ransom in draft choices. Since then they are 8-11. Football is a team sport; this cannot all be hung on Palmer. But one can't help thinking Oakland would be in better shape if it had simply kept Jason Campbell and kept the draft choices.
Time to Deal with Sea-Level Rise: Last week, New York Mayor Michael Bloomberg endorsed Barack Obama, saying he is the best candidate to deal with global warming, which Bloomberg believes caused Hurricane Sandy. So far there is no scientific consensus that greenhouse gases are making hurricanes more intense; though, this has not been disproved either. The deadliest hurricane in American history hit Galveston, Texas, in 1900, long before artificial greenhouse gases could have been the trigger. The worst storm to hit the New York/New Jersey area arrived in 1938, also before artificial greenhouse gases were the culprit -- with a 16-foot surge 74 years ago, compared to 14 feet for Sandy.
Your columnist thinks restrictions on greenhouse gases are called for. But hurricanes, being few and fluky, aren't the best indicator of climate change. Sea level is a better leading indicator, and sea level is steadily rising.
New York officials including Bloomberg have been foolhardy to avoid dealing with the need to place water walls, berms and pumps in the path of a city with a low-level southern tip that faces a rising ocean. Providence, R.I., has a system of barriers and pumps to protect the city against hurricanes. When Sandy hit, the barriers held and Providence was fine. As Joe Nocera reports, experts warned Bloomberg in 2010 about New York City's need for a Providence-style system, and he did nothing.
Politicians excel at doing nothing! Gov. Chris Christie of New Jersey fulminates against Washington and praises state independence, yet Christie did nothing to prepare Hoboken -- and it's completely obvious the Hudson River estuary is shaped to funnel storm surge directly toward this booming city.
Politicians all around the country are studiously avoiding sea-level issues -- if we pretend a problem isn't there, it will go away! Last June, the North Carolina senate essentially required the state's Coastal Resources Commission to ignore evidence of global warming, and to assume there will be no problems with the North Carolina coastline. Much of that coastline has high-end construction smack at the water's edge. A recurrent theme of governance is that politicians go to lengths to ignore warnings that upset campaign donors -- the developer lobby doesn't want any restrictions on construction on the North Carolina coastline -- then shift into panic mode when the very thing they ignored occurs.
One reason Christie and Bloomberg may have done nothing to protect New York's and New Jersey's low-lying land against storm surge is that if they'd taken precautions, they would have had to cover the tab themselves. If they sit on their hands and then disaster strikes, the federal government will swoop in, billing the repair cost to people who live in other states, while issuing federal funny money that local politicians can steal from. What are the odds that a generation from now, North Carolina will be demanding a federal bailout so North Carolina residents don't have to pay for sea-level-caused damage to coastal homes, when they were warned and did nothing?
Mainstream science shows that climate change is a real concern unlikely to cause Al Gore doomsday scenarios, but definitely happening. Because climate change will happen definitely regardless of the pace of green-energy development, society must adapt to a warming world -- and it's cheaper to adapt in advance than after a city has been flooded. Your columnist wrote in a New Republic cover story, "If global warming theory is right, climate change will arrive before even the most ambitious reforms could counter the buildup of greenhouse gases. This makes the immediate priority adaptation -- preparing to cope with climate change." The article went on to detail adaptation responses that are needed immediately -- crops bred to grow in hotter and drier conditions, sea walls and pumps in places like Manhattan. When did that article run? Fourteen years ago.
Friends Don't Let Friends Punt: TMQ is following the fourth-down results at Pulaski Academy in Little Rock, Ark., where head coach Kevin Kelley has eschewed the punt for years. Last season, Pulaski punted once and won the state title.
Friday, Pulaski finished its regular season 8-2, winning the first seed in its conference. Pulaski did not punt in the regular season. Friday's fourth-down results:
Fourth-and-goal on 21: Pass, turnover on downs.
Fourth-and-5 own 38: Pass, first down.
Fourth-and-4 opponents' 33: Pass, first down.
Fourth-and-4 opponents' 40: Pass, first down.
Fourth-and-9 own 28: Pass, first down.
Fourth-and-1 own 47: Rush, first down.
Fourth-and-4 opponents' 42: Pass, first down.
Arkansas-Style Football Update: Reader David Putnins of Ridgewood, N.J., notes, "Michigan State led Nebraska 24-21 and had fourth-and-2 on the Cornhuskers 39 with 1:20. The announcers informed viewers, 'The Spartans have to punt.' Have to! Gain two yards and the game is over. It took just one play for Nebraska to pass the point where the ball would have been, had Michigan State tried and failed. When the Spartans punted, I called a Nebraska victory."
A key moment in Alabama-LSU was a failed LSU fourth-and-1 attempt on the Alabama 24. But the Tigers were facing the top defense in the country, plus had problems with place-kicking, later missing a short field goal attempt. If the other team is better, no tactic may work. Fun fact: Alabama gained 259 yards on offense in the first 58:26 of the contest, and 72 yards in the final 1:34.
Trailing Minnesota 17-14, Seattle went for it on fourth-and-1 from midfield late in the second quarter, converted, scored a touchdown on the possession and did not look back.
Facing fourth-and-goal on the Carolina 2 in the first half, the Redskins went for it. Prized rookie RGIII took a shotgun snap and ran right behind pulling linemen and power backs, a designed quarterback keeper all the way. The attempt failed, as Griffin vanished into a thicket of bodies. The play had begun on the right hashmark -- meaning Skins coaches called a student-body-right style rush to the short side of the field, where there was little space to begin with. What kind of call was that? Maybe the kind of call you make when in place of helmets, your players are wearing what appear to be hollowed-out bowling balls.
Stop Complaining About Federal Taxes: No one likes taxes. But as Americans go to the polls today, it continues to be puzzling that commentators claim high taxation when federal income tax rates are at their lowest point in 30 years. One reason the national debt is soaring is that Ronald Reagan, George W. Bush and Barack Obama all cut taxes.
And not just for the rich -- Bush's cuts nearly eliminated federal income taxes on the working class and lower middle class. Considering cash back from the Earned Income Tax Credit, those in the bottom 20 percent now have a federal income tax rate of negative 12.3 percent -- they receive money from the United States Treasury rather than sending any in. Those in the second quintile, from 20 to 40 percent of income, have a federal tax rate of negative 4.2 percent. The middle quintile -- stronghold of the middle class -- pays just 4 percent in federal income taxes. The upper middle pays 8.2 percent in federal income taxes, and the top quintile pays 17.3 percent.
Even when payroll taxes (Social Security, Medicare and Medicaid) are added, the picture is good. Between a 13 percent payroll tax and negative 12.3 percent income tax, the poor and the working poor in the United States essentially pay nothing for the many government benefits they receive: health care, housing subsidies, educational support, food stamps, pensions. The core middle class -- that middle quintile -- pays a total federal tax rate of only about 15 percent and receives in return health care, Social Security benefits, college grants, mortgage subsidies, highways, national defense, national parks, law enforcement, environmental and medical research, space science and much more.
Of course government could be made more efficient. But Americans seem to want to have it both ways -- showered with benefits but exempt from taxes. On the day Reagan took office, federal taxes were too high. They are not anymore.
Did the Starship Enterprise Just Go By, Or Was That the Oregon Offense? Oregon's Blur Offense is putting up a hard-to-believe 54 points per game -- hard to believe owing to strong opponents, and that the Ducks show good sportsmanship in that they stop trying to score once a second-half lead is insurmountable. (Leading 70-14 at the end of three against Colorado, Oregon all but knelt on the ball for the entire fourth quarter.) Two years ago the Blue Offense seemed unstoppable at 49 points per game, then was held to 19 points in the BCS title contest. Maybe the Ducks will sputter again at the end. But the combination of gonzo tactics and the school's location in one of the most beautiful places in the world makes the Ducks potent. Nice colors and cheerleaders, too.
Obviously Oregon snaps the ball fast. In his UPS commercial, coach Chip Kelly claims an average of 13 seconds between plays, and Oregon achieved that on its first possession at USC -- five snaps in 65 seconds for 75 yards and a touchdown. By the third quarter, Oregon had slowed to 22 seconds between snaps. That's still fast to most teams, and the key thing was that by the third quarter, the Trojans' defense was visibly tired. USC tried to handle the quick pace by "rolling" defenders, subbing in and out on most Oregon downs. This not only didn't work, but the constant sprinting on and off the field seemed, itself, to tire the defense, to say nothing of resulting in snaps on which USC was out of position. Oregon has the same guys on the field on offense, why not just start your best defenders and leave them out?
When TMQ watches the Blur Offense, I don't watch the razzle-dazzle, I watch the blocking. A team does not rush for 426 yards against a ranked opponent on its own field without terrific blocking. Often Kenjon Barner wasn't hit for the first time until he was more than 10 yards downfield.
These days most offenses use zone blocking in part because it involves the least effort for pudgy offensive linemen: just lean and push in the direction of the play. The Blur Offense uses one, two or three pulling linemen on most rushing downs, and has pull plays back-to-back. For the Ducks it's pull and trap, pull and trap -- the linemen are as fit as the wide receivers. The 340-pound offensive lineman today is common; Oregon's heaviest player weighs 311 pounds, and star left tackle Tyler Johnstone practically is a ballerino at 292 pounds.
Even on good teams, offensive linemen usually make an initial block, then just stand there watching the play. Oregon's offensive linemen hustle downfield to make secondary blocks -- this, not backfield stunts, is essential to the Ducks' rushing success. On a long Barner run, Johnstone "set the edge" by turning his man in, then after Barner passed, hustled downfield to block someone else. On another long Barner rush, guard Isaac Remington pulled, got a man, then continued downfield to block another man. Oregon blocks so well that it can use two linemen pulling one way as a misdirection, and the three linemen on the play side still clear a path.
The Ducks gained 730 yards on offense and made 37 first downs, yet snapped so fast USC controlled time of possession. Barner gained 321 yards rushing with an average of 8.4 yards per carry. The Trojans knew he would get the ball, and it didn't matter. Oregon leading 48-38 at the start of the fourth quarter, Lane Kiffin sent in the punt unit on fourth-and-6 near midfield. TMQ wrote the words "game over" in his notebook. There was no chance USC could give the ball back to the Ducks in the fourth quarter with a 10-point deficit and still win. Watching Oregon try to move slowly during its clock-killer possession at the endgame was pretty amusing.
Buck-Buck-Brawckkkkkkk:Trailing 7-0, the Bills had fourth-and-2 on the Texans' 4; amiable, bumbling Buffalo coach Chan Gailey sent in the field goal unit. For the remainder of the contest, Buffalo snapped only once in the Houston red zone. The Bills were a heavy underdog on the road, facing one of the league's top defenses. Settling for three points within view of the goal line was running up the white flag. For about the 10th consecutive season, all Bills fans have to hope for is that the head coach and general manager will be fired and yet another roster housecleaning will begin.
Spoken Like a Linebacker: Last week, San Francisco linebacker Patrick Willis staged a two-hour interview marathon in which he did dozens of interviews in rapid succession, trying to raise money for scholarships to the Duracell Pro Camps program. During the marathon, I posed this question to Willis: If you could change one thing about football, what would you change? I thought he might say something like reduce concussions or eliminate public subsidies. Instead his answer: "Man, I would outlaw the cut block."
Forget the Titans: High school playoffs are in the air, and nothing can top the crazed Texas system, which will admit 608 high school teams in 10 classifications, each with at least two divisions. To win a Texas state football title, a high school must perform in 16 games -- same as an NFL season. Twenty-two Texas state champions are crowned. So many schools make the playoffs that a losing team reaching the postseason is common. In my state, Maryland, an 8-2 school and eight others that just finished 7-3 are shutting it down, having missed the playoffs. Last year in Texas, Taft High made the playoffs at 3-7.
The Virginia playoffs have become crazed too. This year two losing schools, Loudon Valley and Charlottesville, are in at 4-6. Who's not in? T.C. Williams, school of "Remember the Titans." Despite the liberal Virginia football playoffs format, T.C. Williams has not reached the postseason since the movie opened in 2000.
Untouched Touchdown Run of the Week: Chicago led 51-12 when Tennessee's Chris Johnson went 80 yards untouched for a touchdown that mattered only to fantasy owners.
Maybe "Those Chicago Boys" Manipulated the Ohio State Game: This 2010 academic paper found that when a major college team wins in the week before a presidential election, an incumbent receives a slight vote boost -- probably because people from that state feel things are going well. If this theory is correct, in battleground states, Barack Obama should benefit in Florida and Ohio, which are coming off a fun week in college football.
Sportsmanship Watch: Denver leading 31-23 with possession in the final minute, as the Broncos knelt on the ball, Cincinnati did not charge and attempt to injure opposition players, the tactic Schiano the Weasel uses at the Buccaneers. Afterward the Broncos and Bengals took hands, and head coaches politely shook hands. This is sportsmanship.
Green Bay leading Arizona 31-17, the Packers reached first-and-goal inside the two-minute warning, and knelt on the ball. This is sportsmanship.
Pittsburgh leading 24-20 with first-and-10 at the two-minute warning, the Giants out of timeouts, Jersey/A did not charge and attempt to injure opposition players. Afterward the Steelers and Giants took hands, and head coaches politely shook hands. This is sportsmanship.
Reader Animadversion: TMQ complains that the smooth-running, high-mileage clean diesels that automakers sell in Europe are, with the exception of Volkswagen models, not available in the United States.
Richard Bourne of Baltimore writes, "The issue is fuel. Until 2007, most diesel fuel sold in the United States was merely low sulfur, compared with the ultra low sulfur grades in Europe. Full implementation of ultra low sulfur in the United States was only achieved in 2010. The old, dirtier fuel not only creates smog but will foul the injectors of clean-diesel vehicles. While the superior diesel fuel is now on the market in America, most auto manufacturers are probably taking the wait and see approach to supply of this fuel. General Motors and Ford should invest in bringing clean diesel to the United States. This is a practical solution, available right now, for reducing petroleum use by about a third. But it seems government and U.S. industry are too caught up in plug-in hybrids and hydrogen fuel cells to take much notice."
Obscure College Score of the Week: Knox 63, Lawrence 42. Located in Galesburg, Ill., Knox College is seeking an orderly transition for its football head coaching vacancy rather than boosters and the athletic director screaming at each other at 3 a.m., as is the norm at BCS schools.
Bonus College Score: Doane 55, Dordt 6. Located in Sioux Center, Iowa, Dordt College offers a major in Worship Arts.
Next Week: Who do you like for president in 2016? Pundits will weigh in any day.
In addition to writing Tuesday Morning Quarterback for Playbook, Gregg Easterbrook is the author of "Sonic Boom" and six other books. He is a contributing editor for The New Republic, The Atlantic Monthly and The Washington Monthly. His website can be found here, and you can get a notification on Twitter when TMQ is posted.