There is general excitement that Notre Dame will play for the BCS title. Tuesday Morning Quarterback certainly is on the bandwagon. The mix of Notre Dame's place in football lore, its standing as an academic institution and its Irish traditions has broad appeal, including to those who are not Irish. Don't take this personally, SEC, but much of the nation, if not much of the world, will be rooting against you on Jan. 7.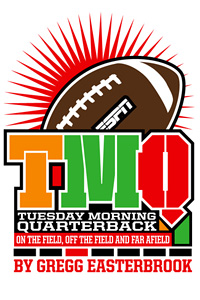 There's an important aspect of the Notre Dame season that is being overlooked. Taking into account the latest NCAA graduation stats, last week Notre Dame became the first college football team to be ranked No. 1 in the polls and No. 1 in graduation success.
In recent years, Stanford has been close to the top for combination of poll rankings and graduation rates, showing that low standards are not needed to win football games. But Notre Dame is first to be a double No. 1, on the field and in the classroom. Hearty congratulations are due to coach Brian Kelly, Notre Dame president John Jenkins, and the Fighting Irish team.
Notre Dame's polls-and-academics double is so spectacular, why isn't the sports world buzzing about it? If this was mentioned during the prime-time Norte-Dame-USC broadcast Saturday night, I missed it. I heard about this spectacular achievement not from any major media organization but from TMQ reader John Brannon of Charlotte, N.C., who flagged me on the school's media release.
The NCAA ought to be intensely proud of Notre Dame's achievement. Instead, so far it has said nothing. The "network partners" of the NCAA -- ABC, CBS, ESPN, Fox and NBC -- ought to be intensely proud, rolling the drums for the double-first. Maybe this will happen in days to come, but has not happened yet.
One can't help thinking the NCAA and its network partners hesitate to draw attention to any big-college football program that does well in the classroom. That only sets the bar high for everyone else, and the NCAA, plus several of the big-money conferences, benefit from keeping the bar low. When Stanford and Virginia Tech met in the 2010 Orange Bowl, that contest featured the highest combined football graduation rates in BCS annals. So far as I am aware, only TMQ highlighted this. Instead of being proud of the Stanford-Virginia Tech pairing, the college football establishment seemed uneasy -- keep that bar low! Will the same happen for the Notre Dame achievement?
Big football programs with good graduation numbers don't get their results out of the sky. They set higher internal academics standards than the NCAA or their conferences require, and let recruits know, from the start, that they mean business about the classroom. The very first stop for potential recruits on official visits to Virginia Tech, for example, is an hour with an academic counselor. That happens before the young man meets any coach, or sees the stadium and its NFL-caliber facilities. Set the bar high, and athletes will respond -- because they are competitive by nature. Make excuses, and the graduation rate will be low.
Internal standards, as opposed to conference requirements, are one of the quiet issues in collegiate athletics. The NCAA governs college admission; whether an athlete remains eligible is for the most part determined by individual schools or their conferences. Beginning roughly 20 years ago, about the same time big money started flowing into college football, many football-factory universities have lowered their internal standards. This can even be a recruiting tool: "Don't go to Notre Dame, they will make you study, come here and party, party, party." Having achieved its double first, Notre Dame would do collegiate athletics a favor by disclosing its internal standards for athletes. That would help set a good example.
Other colleges doing well this season both in the football wins column and in graduation rates: Air Force, Boise State, Duke, Miami of Florida, Navy, Northern Illinois, Northwestern, Stanford, Rutgers and Vanderbilt. Schools that are winning games but should be ashamed of their football graduation rates: Arizona, Florida State, Georgia Tech, Oklahoma, Texas and Washington.
Compare any Football Bowl Subdivision program's won-loss results to graduation rates by checking the latest grad numbers here and the NCAA standings here.
In other football news, Chicago leading Minnesota 16-3, the Bears lined up for a PAT kick -- then holder Adam Podlesh kept the ball and ran untouched for two points. On tries, why are NFL coaches so reluctant to go for two from kick formation? In the rare instances when this play is used, it's devastating.
Last season in the NFL, 1,255 of 1,262 singleton tries succeeded. Because PAT kicks are nearly automatic, NFL defenses tend to snooze through them. Defenders take a step in the direction of the kicker, but otherwise pay little attention. So line up in PAT kick formation, then run a play!
This was attempted exactly once in the 2011 season. Hosting Pittsburgh, Baltimore took a 27-7 lead and prepared for a conventional PAT. Pittsburgh defenders looked half asleep. Holder Sam Koch leapt to his feet with the snap and ran on a designed action. His untouched deuce made the margin 29-7, icing the game. Sunday's fake PAT kick at Chicago put the Bears ahead 18-3, and sent the Vikings reeling.
In the NFL, deuce tries with the offense on the field hover slightly below the 50 percent mark -- 46 percent success in 2011, 49 percent in 2010, 40 percent in 2009. This seems to make coaches think, "If only 50 percent of two-point tries succeed, compared to 99 percent of PAT kicks, just take one since you'd come out the same in the end if you always went for two anyway."
But most NFL deuce tries are expected! The first-string offense stays on the field, giving the defense ample warning. Tuesday Morning Quarterback wants unexpected deuce tries, from kicking formation.
Surprise deuce tries should work: plus, fake kicks fundamentally are fun to watch. Green Bay's touchdown from field goal formation against Chicago early this season displayed the element of surprise in fake kicks, was fun to watch, and may have given the Bears the idea they used Sunday. Baltimore employed a fake field goal to score a fun touchdown against Oakland. Here's a fake placement kick that's considerable fun.
Of course if a team was known to fake PATs, then the first-team defense would stay on the field. Place-kickers might not like that, nor would offensive linemen. A little-appreciated fact of football life is that offensive linemen hate place kicks -- your head is low at the snap, the defense comes straight forward without any read-and-react, you get hit in the head. Rules protect the snapper's head on place kicks, but not the heads of other blockers. With ever-more emphasis on concussion prevention, perhaps the rulebook could be tweaked here.
NFL coaches rarely go for two from PAT kick formation for the same reason they rarely go for the first on fourth-and-short -- fear of criticism. Do the "safe" thing, kick and lose later, the players will be blamed. Go for two and fail, the coach will be blamed.
Stats of the Week No. 1: New England's defense and special teams scored five touchdowns in five days.
Stats of the Week No. 2: With five games to play, Denver has a four-game lead in its division.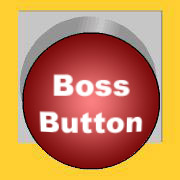 Stats of the Week No. 3: Since the beginning of the 2010 season, the Bears are 27-9 with Jay Cutler at quarterback, 1-8 with anyone else.
Stats of the Week No. 4: The Rams and Cardinals, who met Sunday, are on a combined 1-11-1 streak.
Stats of the Week No. 5: Tony Romo was 19-2 as a starter in November until this season, when he went 2-2 in November.
Stats of the Week No. 6: Over five days, the Texans gained 1,154 offensive yards.
Stats of the Week No. 7: Pittsburgh, which plays at Baltimore on Sunday, is 7-4 versus the Ravens when Ben Roethlisberger starts at quarterback, 0-6 when anyone else starts.
Stats of the Week No. 8: Atlanta has victories by 1, 2, 3, 4 and 4 points.
Stats of the Week No. 9: Since winning the BCS title two seasons ago, Auburn is 11-14.
Stats of the Week No. 10: On Thanksgiving Day, the Jets gained 405 yards on offense at home, and lost; the Cowboys gained 458 yards on offense at home, and lost; the Lions gained 525 yards on offense at home, and lost.
Sweet Play of the Week: San Francisco leading, New Orleans reached the Squared Sevens' 6-yard line. The Sinners lined up strong with two tight ends. Extra tight end Dave Thomas motioned right, across the formation. At the snap, Drew Brees play-faked a rush toward the right; Thomas pretended to fall down trying to make his block. Then he leapt up and ran into the flat uncovered, touchdown catch. Sweet. New Orleans finally broke its string of 11 consecutive games with at least 400 yards allowed. But at 5-6, that Super Bowl win seems far in the past.
Sour Pair of Plays: Jersey/A leading Green Bay 17-7, the host Giants faced third-and-6 on the Packers' 9. Jersey/A came out "three by one," one of the year's popular looks -- trips on one side, a single receiver opposite. Green Bay showed a funky defensive front, with all 11 men standing and everyone tight to the line of scrimmage, the deepest safety only four yards off. Just before the snap, numerous Green Bay defenders changed position. Victor Cruz simply ran a down-and-in from the slot position in the trips, touchdown. Cruz wasn't jammed, there was no safety in the middle, and Hakeem Nicks was uncovered, too. The Packers jumped around so much, they outsmarted themselves.
Now it's Jersey/A 24, Green Bay 10, Giants first-and-10 on the Packers 13. Again Green Bay shows a funky front, this time two defensive linemen, three linebackers and six defensive backs. The Packers use this look when they expect pass. Two DLs makes the middle weak, so the Giants run up the middle behind a pull trap by guard Keith Boothe, who screens two defenders; Ahmad Bradshaw scores untouched. Again on this touchdown, the Green Bay defense seemed to outsmart itself. The Packers have now lost twice to the Giants in calendar 2012, by a combined 75-30, and getting cute on defense was a factor in both games. Sour.
Sweet 'N' Sour Play of the Week: Dallas leading 3-0 in the second quarter, the Redskins faced fourth-and-15 on their 32. Washington is among NFL teams showing pistol backfields -- usually one running back behind the quarterback, another to his side. The Skins came out in in a pistol-flavored version of the full house, with a tailback and two fullbacks in the backfield. So it must be a power-rush! Instead it was a play-fake, 68-yard touchdown pass to Aldrick Robinson, first of four touchdown passes on the day for RG3. Sweet.
Sour for Dallas was that the play was max-protect. Two receivers went down the field, yet Robinson was able to get behind the Cowboys' secondary. Cornerback Brandon Carr simply let Robinson blow past him, as if he was in a short zone with deep help. The safety on that side, Danny McCray, also ignored Robinson. McCray was making the high school mistake of looking into the backfield, trying to guess the play, rather than covering the man in his area. Very sour.
At the University of Oregon, This Is Considered Slow: Patriots at Jets included three touchdowns in 52 seconds. That's nothing! This 2007 Bears-Broncos game included three touchdowns in 27 seconds.
That's nothing too! Reader Doug Matkins of Livermore, Calif., once attended a high school contest that featured five touchdowns in five plays: "My nephew's team, York High of York, Neb., had a series that could happen on a playground but seem impossible in an organized game. Fairbury, the Dukes' opponent, scored (touchdown No. 1) and kicked off. My nephew, Thomas Brown, returned the kickoff for six (touchdown No. 2). York onside kicked, and Fairbury returned the onside for six (touchdown No. 3). The Jeffs kicked off, and York returned the kick for six (touchdown No. 4). The Dukes onside kicked again, and the second onside was taken to the house (touchdown No. 5). Five touchdowns in 40 seconds."
TMQ's Christmas List: With just four Tuesdays until the big event, the annual TMQ's Christmas List item debuts in November -- yet another indicator of Christmas creep.
Your columnist is in the market for a new car, and what I'd like to find in my stocking is an ATS, Cadillac's new hot sports sedan. Aimed at buyers who favor sporty four-doors such as the BMW 3-Series, Audi A4 or Acura TSX, the new Cadillac not only is getting raves from auto reviewers, but can be ordered with a six-speed manual transmission -- the first stick in a Caddy in a quarter century. The ATS is zoomy, handles like Europe's best and offers quality fit-and-finish. General Motors was supposed to go out of business; you'd never know if from this car. And there is incredible reverse snob appeal in saying, "Hey, want a ride in my brand-new stick-shift Cadillac?"
Your columnist loved the ATS and would purchase one, except the six-speed model -- I am a lifelong stick-shift guy -- only comes with rear-wheel drive; your columnist lives in a hilly bad-weather neighborhood that demands front-wheel or all-wheel. For anyone in California, Arizona, or other sunny climes, the six-speed Cadillac should be appealing. Twenty-first century note: when automatic transmissions first came along, sticks were standard and automatics an extra-cost option. Now that automatics are the default transmission in almost every car type, Cadillac prices the six-speed as an option, charging $1,180 if you want to shift for yourself.
Comparing Trick Play Designs: Kansas City had tailback Peyton Hillis take a sweep right while quarterback Brady Quinn ran a "gunslinger" pattern up the left sideline. Hillis stopped and threw back toward Quinn; the pass was badly off target. City of Tampa had wide receiver Mike Williams take a lateral, then throw to fellow wide receiver Vincent Jackson, perfect pass for a 28-yard gain.
The difference between plays: Hillis was running in one direction and throwing sideways in the other direction. Jackson was right in front of Williams, who was standing, not running.
Big Night Against a College with an Enrollment of 261: "Do you want to go to the gym and see an interesting stunt?" That seems to have been the question about the 138-point performance by Jack Taylor of Grinnell College, who took 108 shots versus 28 shots for all his teammates combined. Faith Baptist, the opponent, has just 123 male students. It was an interesting stunt. It sure wasn't a basketball game.
Adventures in Officiating: After Baltimore's fourth-and-29 conversion at San Diego, zebras reviewed the down for seven minutes before deciding the ball was spotted correctly all along. Decisions on the field are supposed to be overturned only if there is clear evidence the call was wrong. If the referee is watching the replay over and over and over, then the evidence is not clear and the call on the field must stand.
Referees should get to see the replay twice, then the viewer and the headphones should be turned off. If you've seen the play live once and replayed twice and you're still not certain what happened, the call on the field should stand.
Lions fans are rending their garments and gnashing their teeth over the Thanksgiving Day sequence in which Texans running back Justin Forsett was tackled, but officials failed to sound the whistle. Forsett leapt up and ran for a signaled 81-yard touchdown; Lions coach Jim Schwartz threw the challenge flag; the coach's challenge negated the review that would have overturned the score.
Throwing a challenge flag on a touchdown cancels the automatic review. Adding insult to injury, Detroit was penalized 15 yards. Then zebras failed to call two unnecessary roughness hits on Matt Stafford during the quarter. Officials seemed annoyed that the crowd was loudly booing them, when they could have overturned the touchdown if it hadn't been for Schwartz.
That an unneeded challenge negates a review seems a silly rule, and should be changed, pronto -- 15 yards is ample punishment for this foul. Meanwhile, reader Justin Evilsizor of Philadelphia notes, "It may not be long until some quick-witted coach deliberately throws a challenge flag on his own team's likely-to-be-overturned touchdown, in order to negate a review." Ten bucks says Belichick is first to notice this rules quirk.
The S.I. Curse Lives: Collin Klein was on the cover of Sports Illustrated -- and two days later threw three interceptions as top-ranked Kansas State lost by 28 points to Baylor, ending its national title hopes.
Wacky Food of the Week: This food critic reports he is "weary" of eating.
Unified Field Theory of Creep: Many readers, including Gwen Smith of Fairfax, Va., noted that not only did the Mercedes "Winter Event" sale kick off in November, it ends on Nov. 30, three weeks before the beginning of winter in the northern hemisphere.
Saul Kinter of Potomac, Md., among many readers who wrote to TMQ, noted, "A Swedish forward just scored one of the greatest goals ever. Here's the relevant paragraph from ESPN coverage: 'Zalatan Ibrahimovic's goal came hours after FIFA announced its candidates for best goals of 2012. FIFA said Thursday it was too late to add the Swede's goal to the list, but it can be considered in next year's voting.' So a goal scored in November, 2012, counts as a goal scored in 2013 for the purposes of FIFA's award. This award has a fiscal year!"
Tedford Deserved the Ax: Many touts were surprised last week when Cal fired head coach Jeff Tedford, who guided the Golden Bears to nine winning records and eight bowl appearances in 11 years, plus developed future NFL star Aaron Rodgers.
Cal is the flagship institution of the University of California, the most important public-university system in the United States, and new NCAA data show Cal's football graduation rate has been declining under Tedford, now an embarrassing 48 percent. In the NFL, all that matters is victory. In high school and college football, education must be in the equation. Graduating less than half of your players should be a firing offense at any big university.
As for the dismissal of Gene Chizik, Auburn's 54 percent graduation rate for African-American football players should have been his firing offense. Losing 49-0 to mega-rival Alabama was the real reason. Two years ago, right after a BCS title, Auburn athletic director Jay Jacobs gave Chizik a huge raise and declared him "a great mentor to our student-athletes." Since then, the Tigers have been struggling, and were outscored 91-14 by Alabama. Now Jacobs says firing Chizik is "In the best interests of our current student-athletes and for the future of our football program." When Chizik was winning, he was a great mentor; losing, he's a bum. If Chizik had been fired for low graduation rates, this would have been to Auburn's credit. Firing him for the sake of "the future of our football program" shows how deeply messed up priorities are at Auburn, and in NCAA athletics.
How Loh Can UMD Go? Rutgers and the University of Maryland just became the latest conference hoppers, moving to the Big Ten, which has 12 members and appears on its way to 14. Perhaps it will be renamed the Big [TK].
The Big [TK] offers about $7 million more annually in football television revenue than the current conferences of UMD and Rutgers. Since Maryland's ACC agreement includes a $50 million exit fee, spending $50 million for an extra $7 million suggests the Terrapins may not come out ahead for years, if ever. Perhaps the plan is to stiff Maryland taxpayers with the ACC exit fee. Or perhaps, subtract that amount from academics by cutting classes and professors to free up more funds for football coaches and stadium upgrades. The University of Maryland already charges all students a $398 annual fee to support the athletic department. If Maryland's English Department charged an annual fee to every football player, the athletic department would be outraged.
Announcing the conference shift, UMD president Wallace Loh declared with a straight face the reason was not football money or TV marketing clout -- but that joining whatever-it's-called will improve Maryland's academic standing, by creating an affiliation with Northwestern and the University of Michigan. Those are fine colleges. But leaving the ACC means Maryland loses its affiliation with Duke University, notably superior to Northwestern and Michigan in academic standing.
Sports-conference affiliation has almost nothing to do with how students are taught in any case. When a college president stands up in public and makes a statement that is an obviously intended to deceive, this disparages his college: Loh's name is pronounced "low," and in his time at the helm, Loh has seemed determined to lower the reputation of Maryland's flagship institution. If the goal is to make people think the words "poorly run" when they hear the words "University of Maryland," Loh is doing a fine job!
Maryland has an open-meetings law that requires meetings of the university-system regents to be open to the public. Yet UMD regents met in secret to approve the conference shift, raising their middle fingers to state law. The regents claimed exemption from the open-meeting law because football conference discussions were an "emergency." An "emergency," though the change does not take effect until 2014. The real emergency was that football money numbers were going to be discussed, and the regents did not want the public to know how much is being diverted from education to football.
Of course, news organizations such as the BBC and New York Times demand that government and business reveal everything, but when they themselves screw up, the hearings are closed to the public.
October Update No. 1: In my Oct. 23 column, I praised Andy Ashkar of Camillus, N.Y., who "was revealed to have won $5 million in a lottery six years ago, and to have waited till the last possible moment to claim the prize." According to the Syracuse Post-Standard, Ashkar feared the huge sum "would negatively influence his life." He claimed the money only after deciding to split it with his brother Nayel.
Many readers, including Michael Dietrich of Bethlehem, Pa., noted that follow-up stories show Ashkar has been charged with grand larceny.
Wacky Wine of the Week: This wine expert is accused of selling counterfeit vintage wines, including a rare 1929 from an estate that did not begin to offer wines till 1934. It took his high-end buyers years to notice their very expensive purchases were fakes.
October Update No. 2: The Oct. 23 column blasted Refugio High of Texas, where head coach Jason Herring left his first team on the field in the fourth quarter of a 80-0 victory over a lower-division opponent, furiously trying to run up the score. What's happened since? Many readers, including Maya Daniels of Austin, Texas, note Herring kept starters on the field in the fourth quarter of a 84-0 victory over a school that entered the game 1-6, and a 70-0 victory over a team that entered the game 1-7.
Herring sounds like the classic little-bully type -- real brave when he is absolutely certain the opponent has no chance. If I were the school district with administrative authority for this school, I would be doing something about the poor sportsmanship being shown by the football program at Refugio High. Schools are supposed to teach character, not bully behavior.
TMQ Man of the Year: Since Andy Ashkar was not what he seemed, this distinction goes to John Gagliardi of St. John's of Minnesota, who retired last week with 489 wins, most ever by a college coach.
Gagliardi hasn't actively run the team in two seasons, so his record may be slightly padded. But the example he set was a fine one, including high graduation rates and limited contact in practice, to reduce injuries. Gagliardi used "positive coaching http://positivecoach.org," challenging players to improve rather than screaming at them when they err. And Gagliardi's habit of having his players lie on their backs, look up at the sky and contemplate the glory of life wasn't just a quirk -- it was leadership.
My Person of the Year is announced with a month remaining in the year. But then, the folks at Oxford Dictionary announced their Word of the Year with six weeks remaining in 2012.
The Football Gods Chortled: After not getting a takeaway for five consecutive games, Les Mouflons intercepted Arizona rookie Ryan Lindley four times.
Tis Better to Have Rushed and Lost Than Never to Have Rushed at All: Trailing by three at City of Tampa, the Falcons faced third-and-1. Matt Ryan was in the shotgun with four wide. No play fake, pass all the way; sack, lost fumble. Trailing by 18 in the fourth quarter at Chicago, Minnesota faced fourth-and-2. Christian Ponder was in the shotgun. No play-fake, pass all the way; incompletion. The later call is particularly vexing because the Vikings have Adrian Peterson, the NFL's leading rusher. On the day, Minnesota averaged 5.7 yards per running play and 3.2 yards per pass attempt. Yet on fourth-and-short with the game in the balance, no sign of Peterson.
More Proof Athletics and Academics Are Not Mutually Exclusive: It's not a misprint! MIT men's basketball is ranked No. 1 in Division III. Check Middlebury and Amherst at No. 4 and No. 5 in the men's, Wash U. at No. 9 in the women's.
Concussion Watch: Reader Adam Spencer of Effingham, Ill., writes, "I was disappointed by this Russell Athletic commercial, which aired during the Baylor-Kansas State game. It extols deliberate helmet-to-helmet contact."
Friends Don't Let Friends Punt (Series Finale): This season, TMQ followed the fourth-down exploits at Pulaski Academy in Little Rock, Ark., where head coach Kevin Kelley has eschewed the punt for years.
Last season, Pulaski punted once and won the state title. This season, the Bruins did not punt at all, and reached the state semifinals. Pulaski won its playoff game held during the TMQ bye week, going for it five times on fourth down and converting four. Friday, Pulaski was defeated in the Arkansas semis. The Bruins ended their 2012 campaign at 11-3; they converted 35 of 75 fourth downs. A 47 percent conversion rate is lower than might be expected; the New Orleans Saints this season are 55 percent on fourth downs, for instance. But Pulaski goes on fourth-and-long as well as fourth-and-short. A conversion on fourth-and-15 is a game-changer play.
Of the semifinal defeat, Kelley was honest, a refreshing quality in a coach: "We did everything wrong that a team could do. I did a poor job as a coach."
Pulaski had several big-margin wins this season, including 56-0 and 77-35. Asked if not punting in the fourth quarter, once attaining an insurmountable lead, is running up the score, Kelley gave this answer:
"Keeping the starters in with an insurmountable lead is running up the score. That's unsportsmanlike. We always pull starters once the game outcome is certain. I took out our starters by halftime six times this year. Whenever the margin got big, our second or third team was playing.
"Part of the benefit of not punting is not having to spend time working on punts in practice. That allows extra time to work on offense or defense. If we practiced punting plays for use only to avoid running up the score, then we are wasting precious practice time on a tactic that doesn't help us win.
"The very people who say I am wrong for not punting, because it will cause us to lose, also say that not punting runs up the score. They can't have it both ways -- not punting can't be a bad strategy and unstoppable at the same time. Taking starters out is the best way to ensure sportsmanship, and does not consume any practice time." In the 56-0 game, Pulaski went to backups well before halftime, and did not score in the second half.
Arkansas-Style Football Update: Twice going into last week's finale, the University of Arkansas lost games by passively punting in opposition territory in the fourth quarter. Now it's the Razorbacks at 4-7, as mega-underdog to seventh-ranked LSU. Arkansas trailed 17-13 with six minutes remaining in the contest, and faced fourth-and-4 in LSU territory. In came the punt team. Of course you know the rest. The Razorbacks were at home; had nothing to lose, since they could not advance to a bowl; on the day, averaged six yards per offensive snap; trailing late in the fourth quarter, punted in LSU territory.
Ay caramba. That's three times this season the Razorbacks lost by failing to follow the tactics of Arkansas-style football, developed in their own state.
Clemson led North Carolina State 62-45 when NC State kicked a field goal from the Clemson 23 with eight minutes remaining; then did not even onside kick, rather, kicked away. At least NC State can boast, "We held Clemson to 754 yards of offense."
Why Doesn't Belichick Pull Starters for Selfish Reasons? New England's Rob Gronkowski got hurt when he was still on the field with the Patriots leading Indianapolis 58-24 late in the fourth quarter. Four days later, with New England leading the Jets 49-12 late in the fourth quarter, Tom Brady was still on the field.
Running up the score is unethical in high school and college, because high schools and colleges are supposed to teach character, and because we should care about the feelings of teens and collegians. In contrast to high school and college, the NFL is just an entertainment organization, lacking any larger purpose, so it has no obligation to teach sportsmanship. And its players are well-paid, so there's no need to be concerned about their feelings.
Thus the kind of running up the score behavior that is objectionable in high school and college is not at the NFL level. But it's stupid! Leaving starters in the game at risk of injury, when holding an insurmountable late lead, is really dumb. Why does Bill Belichick, seemingly a master, expose starters to risk when there is nothing to be gained?
Buck-Buck-Brawckkkkkkk: Giants leading 24-7, visiting Green Bay kicked a field goal on fourth-and-inches from the Jersey/A 11. The Giants are the defending champions. You can't dance with the champ, you have to knock him down! You know what happened next.
Wasteful Spending on Motorcades Watch: Tuesday Morning Quarterback pounds the table about government officials surrounding themselves with taxpayer-subsidized bodyguards in order to make themselves seem more important, or traveling in huge motorcades that block traffic in order to make themselves seem more important, when a single car would suffice.
The subtext of the David Petraeus scandal has nothing to do with sex, but rather a waste of taxpayers' money. Read this striking Washington Post article. Do you have an in-house chef, a personal valet, free lawn care? Four-star generals and admirals get these things, at your expense. Do you have 28 police officers forming a stopped-traffic motorcade so that you can visit a socialite -- getting this treatment even when not on official business? That's how Petraeus sometimes traveled.
Indicators like these suggest runaway egos at the top of government are not merely annoying, they lead to bad decisions that harm the public. Petraeus' breaking of marriage vows should be a private matter, but disclosures about how he wasted money on himself show he was unfit for office. Why did it take a sex scandal for his unfit character to be revealed?
Buried in the back pages as the Petraeus scandal broke was news that the Army busted down a general, William Ward, for lavish spending, including using Army personnel to drive his wife on shopping trips, and insisting on a five-car motorcade whenever he went to appointments in Washington, D.C. Carelessly wasting taxpayers' money shows Ward was unfit to wear four stars. And as Thomas Ricks shows in his fascinating new book "The Generals," a flag officer needs to screw up badly to suffer any form of discipline, much less lose a star, in today's Army.
Defense spending keeps rising despite declining world tensions. Adjusting for inflation, today the defense budget is 27 percent higher than when the Cold War ended. Yet with all this money thrown about, the number of warships is way down; the Air Force has serious issues with antiquated fighters, bombers and refueling aircraft; the Army's main tank is a 30-year-old design; the Marines lack a modern amphibious tank. So where is all the military money going? To wasteful high living by generals and admirals, it seems.
Defense Secretary Leon Panetta ought to know. He has wasted nearly a million dollars of taxpayers' money flying himself home for weekends in an Air Force personal jet.
Untouched Touchdown Run of the Week: Against Buffalo, Colts rookie T.Y. Hilton ran a punt back 75 yards untouched -- perhaps he was lightly grazed. It's pretty fun to run 75 yards for a touchdown, if everyone in front of you has already been knocked to the ground.
No Bowl for the Buckeyes: Ohio State finished undefeated in the first season for Urban Meyer. Buckeyes faithful are saying it's unfair that Ohio State is on probation over violations committed by Jim Tressel and Terrelle Pryor, neither of whom are still around.
Current OSU players and coaches aren't to blame, any more than current Penn State players or coaches are to blame for the child rape cover-up. But if NCAA sanctions could be imposed only when the guilty parties are present at the scene, there would be no NCAA sanctions. It's like a bank robber arguing, "That robbery is in the past, why punish me now?" Many enablers remain at Ohio State, including athletic director Gene Smith, who failed to notice violations directly under his nose; and this gigantic athletic department staff, all of whom failed to notice violations directly under their noses.
As for the Raiders, Ye Gods: The Bengals have won three straight, commencing with an upset of the defending champion Giants. The other wins were over Kansas City and Oakland, which are a combined 4-18. So it's hard to know whether to take Cincinnati seriously. Next up for the Bengals: San Diego, Dallas and Philadelphia, all losing teams. Cincinnati's door to the postseason is wide open.
The Wizards Are a Perfect Fit for Washington: Tuesday Morning Quarterback's limited enthusiasm for the NBA may stem in part from living in the Washington area, where the Whizzies make the Pentagon seem cost-conscious and the United States Congress seem responsive to the public. As the sole NBA team yet to win a game as of Monday, the Wizards personify what's wrong with the nation's capital -- way too much spent for way too little accomplished.
In 2009, the Whizzies traded the fifth overall choice of the draft for Mike Miller and Randy Foye. The Miller-Foye version of the Wizards was terrible; both players were waived within a year. What incredible insider information could have been used to predict this? Miller and Foye were acquired from a team that had just finished the season with a .293 winning percentage. But Washington management had no way of knowing, just no way, they wouldn't win here!
In 2012, the Whizzies traded for Emeka Okafor and Trevor Ariza, now performing poorly. What incredible insider information could have been used to predict this? Okafor and Ariza were acquired from a team that had just finished the season .318. But Washington management had no way of knowing, just no way, they wouldn't win here! Management at the Hornets, previous team of Okafor and Ariza, was desperate to unload their hefty contracts, which pay the pair $22 million this season. How long until Washington too is desperate to load them? Perhaps Christmas.
In 2011, the Whizzies used the sixth pick of the draft on Jan Vesely, whom Washington general manager Ernie Grunfeld said was "a scoring machine." Vesely averaged five points per game in Europe, and has been rippling the nets for a 2.6-point average in the NBA. In one recent Wizards contest, the scoring machine recorded zero points, assists or steals -- but four personal fouls. In the 2012 draft, Grunfeld passed on Draymond Green to spend his second pick on Tomáš Satoranský, a Czech who has not joined the NBA, and may never do so. Perhaps Satoranský can be promoted as "the new Jan Vesely."
On Monday night, the trio of Okafor, Ariza and Vesely, acquired for a king's ransom in guaranteed money and high draft picks, combined for 9 points, 8 boards and 3 assists.
In the government part of Washington, there is no accountability, no matter how badly a political appointee or civil servant performs. Same with the Whizzies. Grunfeld makes bad decision after bad decision, yet keeps his job. He's the guy who awarded one of the richest guaranteed contracts in basketball history to Gilbert Arenas, then almost immediately began trying to unload him. The Whizzies owner just gave Grunfeld a two-year contract extension, which is about as ridiculous as David Petraeus receiving a huge promotion at a White House ceremony. Wait, that happened.
Hidden Play of the Week: Hidden plays are ones that never make highlight reels, but stop or sustain drives. Seattle leading 14-7 in the fourth quarter at Miami, the Marine Mammals had possession on the Bluish Men Group 7, and threw an interception. Seattle safety Earl Thomas was called for roughing the passer. Regaining the ball, Miami scored a touchdown on the next snap, and went on to win by three points.
Fake Kick Rule Notes: In placement kick formation, the holder's knee is on the grass as he receives the snap. If a defender simply touches him, the down ends. But only a touch; otherwise it's a very rare penalty, roughing the holder. In college and high school, a knee down ends the play. So how can place kicks occur? NCAA and high school rules grant an exception to a player who lines up as the holder in a place-kick situation. He can have his knee down with the ball, yet play continues.
In the NFL and NCAA, a holder can flip or pass the ball without rising from his knee. The NFHS rules used in most states require the holder to rise off his knee and become obvious to the defense as a runner before doing anything other than holding for a place kick.
Obscure College Score of the Week: Wesley 56, Cortland State 6 (Division III playoffs). Located in Cortland, N.Y., Cortland State charges by dorm room. This avoids a common complaint of collegiate life, that the nice single rooms, distributed to a lucky few by lottery, cost the same as the awful triples.
Bonus College Score: Colorado State-Pueblo 28, Indianapolis 7 (Division II playoffs). Located in Pueblo, Colo., CSU-Pueblo informs prospective students they must "successfully graduate" from high school. Is there unsuccessful graduation?
Offenses Gone Wild: This year's big trend in college football continues to be putting the best athletes on offense for pass-wacky scoring. The Oklahoma-Oklahoma State contest ended 51-48 with the teams combining for 801 passing yards versus 307 rushing yards. Calling plays at the line in quick tempo, Oklahoma snapped 101 times in regulation; Sunday against the Packers, the Giants snapped 62 times. The University of Tennessee finished its season averaging 36 points per game, and with a losing record. In today's college football, 36 points a game just is not enough!
Reader Animadversion: In making fun of "Last Resort," I said one of the show's subplot elements -- that an experimental device had GPS data showing where the submarine really was when attacked, versus where the conspiracy claims it was -- was unrealistic, considering a $100 TomTom generates a GPS log for any car.
Jay of Seattle counters, "A submarine able to keep a GPS log of its location while underwater would be incredibly advanced. The only radio frequencies that penetrate water deeply enough to reach a submerged strategic-missile submarine are ELF, for Extremely Low Frequency. The messages sent by ELF are typically short codes that indicate the submarine should move to periscope depth and raise its radio antenna to receive the full message."
ABC just announced "Last Resort" will end after 13 episodes. It's just as well. "Last Resort" is fun to watch, but the premise is so absurd, scriptwriters will labor to keep the show believable for a half season, let alone a full 22 episodes.
Because the network gave notice that "Last Resort" will end in the spring, this affords the writers time to figure out the Big Reveal, namely, what the heck happened in the pilot? It has been clear from scripts that the writers have little ideas what their own plot means, and were planning to finalize the Big Reveal once they knew how many episodes were ordered. Having "Last Resort" come to a clear conclusion will be better than the past two prime-time network sci-fi shows, "V" and "Terra Nova," which simply slammed to a halt after cancellation. "V," whose producers expected another season, ended on a cliffhanger.
Jeremy Lane of Ruidoso, N.M., writes, "Note this subtle gem from Nick Saban after the Alabama loss to Texas A&M. During the press conference, a reporter asked if throwing rather than rushing on fourth-and-goal was the right call. Saban's reply: 'We just didn't execute. I'm not going to question the call. We just didn't execute.' Translation: Not the coaches' fault. We made the right choice, but those dang kids didn't run the play properly. Their fault we lost, not mine."
Single Worst Play of the Season -- So Far: San Diego appeared to have Baltimore beaten, trailing and facing fourth-and-29 as the clock ticks down. Ray Rice takes the flare pass, is hemmed in by multiple Bolts defenders -- Demorrio Williams, Corey Lynch, Takeo Spikes, Marcus Gilchrist among them. None makes much of an effort to tackle Rice, acting as though the game was already over. First down off a fourth-and-29, then the field goal forces overtime.
That was a terrible play by San Diego, but worse was to come. Five minutes remaining in overtime, San Diego faces fourth-and-3, and Norv Turner sends in the punting unit. Who cares if it was fourth-and-3 on the Chargers' 27? In the NFL overtime format, possession of the ball is far more important than field position. San Diego was 4-6. A loss all but eliminates the Chargers, and a tie nearly has that effect. The Chargers were must-win -- yet punted the ball away on fourth-and-3 late in overtime.
San Diego coach Norv Turner, you are guilty of the single worst play of the 2012 NFL season. So far.
Next Week: TMQ uses ELF to warn the submarine on "Last Resort" to rise to periscope depth and check Twitter.
In addition to writing Tuesday Morning Quarterback for Playbook, Gregg Easterbrook is the author of "The Leading Indicators" and seven other books. He is a contributing editor for The New Republic, The Atlantic Monthly and The Washington Monthly. His website can be found here, and you can get a notification on Twitter when TMQ is posted.