Three rookie quarterbacks -- Robert Griffin III, Andrew Luck and Russell Wilson -- led their teams to monster wins, one on "Monday Night Football," the other two on the road. The road wins were both comebacks, with Luck and Wilson both driving the length of the field twice in their last two chances, both defeating favored teams that held seemingly secure leads. Football drama doesn't get much better. Now add that two of the quarterbacks were the first two choices of the draft, while the third was a guy his own college team wanted to get rid of.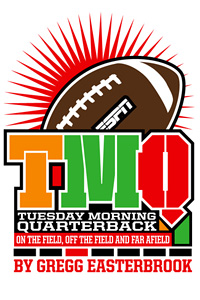 Luck is a famous player every club in the NFL would have liked to have. RG3 is a Heisman Trophy winner living a charmed life -- even his fumbles look good. Wilson is a lesser-known player whom even Seattle passed on high in the draft. But why not? In 2011, his college team, North Carolina State, told him to take a hike, because the Wolfpack wanted to start someone else.
The Redskins beat the defending champion Giants with RG3 operating a college-style zone-read option offense. When Tim Tebow ran the zone-read option at Denver last season, purists said it was a gimmick that would never last in the NFL. But Griffin is a lot faster than Tebow, and throws the ball a lot better. Griffin's glowing aura even caused the Redskins' defense to play well in the fourth quarter. How many rookie quarterbacks have ever defeated the defending champions on "Monday Night Football"?
Colts trailing 33-21 with four minutes remaining, Luck ran a quick, precise 85-yard touchdown drive to pull within 33-28. But Detroit seemed to have the Colts finished off when Indianapolis took over on its 25 with 1:07, needing a touchdown and out of timeouts. Luck broke a tackle in the backfield to run for 9 yards. He hit Reggie Wayne for 26 yards on a perfectly thrown deep slant on third-and-1. Then Luck ran 16 yards for a first down, going out of bounds to stop the clock. Luck wasn't staging the drive alone, of course. Good offensive line play on the final drive allowed Indianapolis to send out five receivers on all but one snap.
With three seconds remaining, the Colts had one play to win or lose from the Detroit 14. The Lions rushed four, dropping seven into the end zone: Four Colts ran into the end zone while Donnie Avery cut underneath, covered by no one. Luck rolled to buy time, saw everyone in the end zone well-guarded, flipped the ball to Avery -- then sprinted downfield to try to get a block. In the short time that passed between the snap and when Luck released the ball, he "saw the field" perfectly, and also kept track of the line of scrimmage, not stepping over.
Joe Montana could not have run the Colts' final drive any better. Forlorn at 2-14 last season, Indianapolis now has a strong chance of the playoffs -- and is 7-1 in close games, an indicator of a poised rookie quarterback.
Russell Who? Wilson was said to be "too short" at 5-11 to play quarterback in the NFL. North Carolina State told Wilson to hit the road so it could start a 6-6 quarterback. The guy who made that canny decision was fired a few days ago, but that's another matter.
The situation seemed hopeless when the Seahawks took over on their own 3-yard line, trailing Chicago 14-10 with 3:40 remaining, facing the vaunted Chicago defense. Wilson executed a patient 97-yard, 12-play drive to take the lead with 32 seconds remaining in regulation. After Chicago forced overtime, Seattle got the kickoff and Wilson executed a patient 80-yard, 12-play drive for victory in overtime. Whenever in both series he saw a lane to the sideline, he pulled the ball and ran for first downs, stepping out of bounds to stop the clock. Twice he completed big passes sprinting left and throwing back across his body.
Chicago's late defensive tactics were puzzling. On the touchdown to Golden Tate that put Seattle ahead at 32 seconds, the Bears zone-blitzed, resulting in defensive end Shea McClellin in deep coverage. Tate caught a short under route. Rather than use "leverage" to force Tate into traffic, Chicago's Major Wright, Kelvin Hayden and McClellin stepped to the side of Tate, allowing him to score.
On Seattle's winning drive in overtime, the Bears' defensive line kept slanting in, gambling for a sack. But an inside rush means no contain. Wilson recognized the lack of contain and spun outside for the winning touchdown pass to Sidney Rice. On the final snap, Bears megabucks defender Julius Peppers was way out of position, outsmarted by a rookie. Joe Montana could not have run the Seahawks' final drive any better.
Luck and Griffin are very well-known, Wilson not so much. But his matinee-idol looks should make Wilson popular as a product endorser, unless he's "too short" for that too.
As for the Lions, on a 4-10 run stretching back to last season, their year is over and a housecleaning may await. This team is studded with players who put more energy into talking than performing. As for the Bears, they are 1-4 against teams likely to make the playoffs. Good fortune with takeaways early in the season may have made Chicago overconfident.
In other quarterback news, not even Archie Manning could have expected things to go as well with Peyton Manning and the Broncos as they are going. The Broncs have already won the AFC West, and may have a chance to lock up a first-round bye when they travel to Baltimore on Dec. 16.
Are the Broncos winning too fast? When Manning was at Indianapolis, in the 2005 and 2008 seasons the Colts won their division, and then the best seeding, so soon they lost focus, then were defeated in the postseason opening round at home. If Denver locks up a bye before Christmas, the Broncos might not play another consequential game for three weeks. Nobody likes to be in that situation: a situation which, in the past, has come back to haunt Peyton Manning.
Denver had the game wrapped up at 31-22, seconds remaining, City of Tampa out of timeouts. Manning was kneeling. Once again Greg Schiano had his defense charge, risking injuries to the opponent on a meaningless snap.
As Tuesday Morning Quarterback noted in September, though Schiano claims that attacking a victory formation worked for him at Rutgers, this tactic never resulted in a turnover, let alone a Rutgers victory. Schiano simply isn't telling the truth about his unsportsmanlike tactic. Why does the city of Tampa want to be represented by a little bully who breaks a sportsmanship standard observed by everyone else in football?
Stats of the Week No. 1: With 1,446 yards rushing, Adrian Peterson has more rushing yardage than 22 of the league's 32 teams.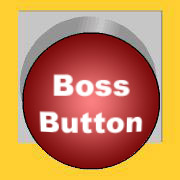 Stats of the Week No. 2: San Francisco and St. Louis came within 26 seconds of consecutive tie games.
Stats of the Week No. 3: For the first 56:20 of the contest, Chicago outgained Seattle; for final 11 minutes, Seattle outgained Chicago by 119 yards.
Stats of the Week No. 4: For the first 55:47 of the contest, Detroit outgained Indianapolis; for the final 4:13, Indianapolis outgained Detroit by 115 yards.
Stats of the Week No. 5: Twice this season, Seattle has won games decided by official review on the final play.
Stats of the Week No. 6: The Raiders were 4-2 when they made their 2011 megatrade for Carson Palmer, and are 7-15 since.
Stats of the Week No. 7: Green Bay staged an 18-play, 11-minute drive against Minnesota.
Stats of the Week No. 8: Atlanta, Denver and New England all won their divisions with a month to play. The Patriots won the AFC East for the ninth time in 10 years.
Stats of the Week No. 9: New England is on pace for 445 first downs; the NFL record, by New Orleans, is 411.
Stats of the Week No. 10: The Lions, who play at the Packers on Sunday, have lost 21 straight in the state of Wisconsin.
Sweet Play of the Week: Scoring to pull within 10-8 of San Francisco with 3 minutes remaining in regulation, St. Louis jumped offside, and so the ball was spotted at the 7 for the deuce try -- essentially, fourth-and-goal on the 7. Tight end Lance Kendricks lined up inline right, but did not set; then shifted off the line to become a slotback; then went in motion left. At the snap he dragged from left to right and was completely forgotten by the Niners' defense. After the uncovered try conversion, the Rams would win in overtime.
Sweet Play No. 2: Leading Miami 7-3, New England faced second-and-goal on the Dolphins' 7. Miami showed big-blitz, and a skilled quarterback like Tom Brady wants to be big-blitzed. Please don't throw me into the briar patch! Brady audibled to move Wes Welker into a "stack" set behind another wide receiver. At the snap, seven blitzed; Brady threw a very quick slip screen to Welker, releasing the ball before any blitzer had a chance to reach him. Undrafted free-agent center Ryan Wendell pulled and made a perfect blitz pickup; Welker walked into the end zone untouched.
In a workmanlike road performance, the Flying Elvii offense rang up 25 first downs. Even when New England doesn't look particularly sharp, its offense stays on track to break records.
Sweet Play No. 3: As noted by reader Jed Miller of Lakewood, N.J., at Baltimore, Charlie Batch handed off and then "ran out" -- sprinted in the opposite direction. High school and college quarterbacks run out after handoffs; NFL quarterbacks never do. Batch reached the left flat as tailback Jonathan Dwyer cut back left, and Batch alertly made the seal block then enabled a touchdown.
The Steelers had been 7-4 versus the Ravens with Ben Roethlisberger at quarterback, 0-6 with anyone else: Batch became the first Steelers quarterback other than Roethlisberger to defeat the Ravens since Roethlisberger arrived at Pittsburgh.
Sour Play of the Week: Trailing Atlanta 17-7, New Orleans faced second-and-goal on the Falcons' 5 with 12 seconds remaining before intermission, out of timeouts. Drew Brees threw underneath to Darren Sproles, who was stopped at the 2, where the clock expired. Sometimes an underneath throw can work in this situation, as Andrew Luck and Russell Wilson demonstrated. But it was the fifth consecutive snap on which Brees had thrown short to Sproles, so there was no chance of surprising the defense. A mental error for the usually flawless Brees.
Sweet 'N' Sour Play of the Week: Leading the Flaming Thumbtacks 7-3, Houston reached first-and-goal on the Tennessee 5. A man came in motion toward the left; he and everyone else zone blocked left; Matt Schaub play-faked and bootlegged right, throwing to uncovered backup tight end James Casey for a touchdown, and the Texans never looked back. Sweet. Houston bootlegs more than any other NFL team -- how could the Titans have been completely surprised by this action? Sour.
Best Crowd Reaction: Trailing 17-14 in regulation, the Bears reached the Seahawks' 30 with 9 seconds showing, holding a timeout. Rather than take a shot to win the game, then call the timeout if unsuccessful, Lovie Smith had the Bears dive into the line to use up clock, then kick. The Soldier Field crowd booed loudly. The overtime would show the crowd was right.
Electricity May Fail, But Lip Gloss Is Forever: The sci-fi show "Revolution," a surprise hit for NBC, just reached its midseason cliffhanger. Actual line by a character: "Run, you fools!" Viewers have been saying that to the screen since the series began.
In the show, it's been 15 years since all electricity on Earth mysteriously stopped, plus machines ceased functioning. Most of the world's population has died: The survivors are fighting it out with swords and whatever remaining ammunition they can find. Thomas Hobbes would have TiVo'd "Revolution."
"Revolution" has weekly swordfights that lead to bloodless instant death. So far its antihero, Miles Matheson, has killed at least 50 bad guys with his sword. Each one fell down instantly dead without bleeding; if Miles touches you with his sword, you are dead.
Many recent forms of entertainment -- "Revolution," "John Carter," the "Assassin's Creed" video games -- feature bloodless instant death by sword. Actual death by sword is gruesome; the body is ripped open, the victim struggles and gasps. In medieval combat, sword victims lived for hours or days before expiring. At Agincourt in 1415, Henry V ordered the killing of French prisoners, many wounded by swords or arrows, because he feared they would join a counterattack. But in the future, all a sword needs do is graze your shoulder and you die in one second without blood or convulsions.
Arrows kill instantaneously too, at least if they are shot by the female lead, Charlotte Matheson, a fearless crossbow-wielding young huntress whom scriptwriters should have named Katniss/B. Two bad-guy sentries are hit with arrows and expire instantaneously, not trying to compress their wounds, never crying out. They're sentries!
Yet when actress Daniella Alonso, one of the show's Scooby Gang, is slashed in a swordfight, she pours some unexplained lotion on the wound and an hour later is fine. Maybe she is protected by the fact that despite 15 years of no industrial production, she wears lip gloss.
Guns have selective impact too. In one episode, four noble revolutionaries never seen before in any previous episode join up with the resistance -- you know they will die, as they promptly do. They are shot by a bad guy with a pistol, and drop to the ground instantaneously lifeless. Katniss/B is shot in the head by the same man using the same pistol, and recovers in 10 minutes without medical attention.
Then again, in "Gunfight at the OK Corral," made in 1957, Morgan, Virgil and Doc are all shot and fine minutes later; the bad guys who get shot all die instantly.
Though there's no electricity in the world of "Revolution," there are advanced materials. One character walks from Seattle to Boston without her shoes wearing out. Clothes have become immortal; all the good characters have new clothes that fit perfectly and stay clean no matter how many fight scenes they go through. No one needs to eat. The Scooby Gang walks from Chicago to Philadelphia, which would take a month even if you didn't have to fight through roving militias, and never pauses to look for food.
One of the good guys, Aaron, a Google millionaire turned action hero, is embonpoint. It's nice that a network presents a hero who does not have a perfect physique. But if for 15 years there have been no restaurants, grocery stores or high-yield agriculture, and Aaron walks 20 miles a day, how could he be fat? Everyone in a post-power world ought to be gaunt.
In "Revolution," guns and bullets are said to be super valuable, since it's impossible to make more. Yet the good guys, armed only with arrows and swords, repeatedly leave guns and bullets behind with the bodies of bad guys. In the final two episodes of the first half-season, the Scooby Gang left four loaded assault rifles behind in a Philadelphia subway tunnel after killing four bad guys, left a loaded revolver behind after trapping a bad guy, left two loaded assault rifles behind after escaping from the hideout of the Big Bad.
The other valuable item in the "Revolution" world is a mysterious amulet that restarts power. There are said to be 12. Surely the concluding episodes will entail finding all 12 and assembling them into a tesseract. One good-guy character has spent years in prison because she refused to tell the Big Bad about the amulets. In the midseason cliffhanger, when the heroes burst in to rescue her, she leaves her amulet behind on a table where the Big Bad is certain to find it, as he does, setting up the spring plot arc.
Militia behavior on "Revolution" makes no sense. Any militia man who makes a mistake is executed on the spot by the militia's cartoonish leaders. Hitler and Stalin could operate this way because their nations had huge populations; in "Revolution," there is a small and rapidly declining population. If most of the American population was dead, military-age males would be at a premium. A militia commander who killed his own men wouldn't be a commander long.
In one episode, the good guys are holed up in the ruins of a shopping center, protected by a comrade on the roof with a sniper rifle and 30 rounds. The militia commander has 30 men charge the building one by one, each dying, to force the sniper to expend his ammo. Not only is this nonsensical tactics -- if they all charged at once, one would die and the rest would overwhelm the position. If militia members saw the men ahead of them dying one by one, why would they walk toward the building too? They'd turn their weapons on their commander.
Now the premise: One must suspend disbelief to watch any sci-fi. So I'm willing to believe that the husband-and-wife scientists seen in the pilot, who were trying to invent a clean energy source, instead accidentally invented a device that "sucks up all electricity," as one says. I am willing to believe the Pentagon bought the prototype, then built a huge version to use as a weapon against China. The huge anti-electricity installation looks like a leftover set from the 1960s show "The Time Tunnel."
I'm even willing to believe that one super-evil Pentagon guy set the machine to shine on the entire world, causing the global blackout. Viewers don't yet know his motive. I am guessing it will be that he is a fanatic fundamentalist trying to trigger the Rapture. Christian fundamentalists are considered libel-proof by contemporary Hollywood PC.
What I am not willing to believe is that after the House and Senate Armed Services Committees approved tens of billions of dollars to build an ultra-gigantic top-secret anti-electricity installation, then suddenly all electricity stopped, yet not one single person in the White House, Pentagon or Congress put two and two together. It would have been TOTALLY OBVIOUS that someone turned on the machine. Even if the installation was a black-budget project, intelligence agencies would have known of its existence. They would have sent soldiers to turn the machine off.
And now about sucking up electricity. It makes no sense that mechanical devices stopped, too. Metals were forged long before electrification. Waterwheels and windmills made rotating power centuries before transformers. Sailing ships explored the oceans without any electrical devices aboard. And it makes no sense that the White House is crumbling, covered with vines. Buildings from thousands of years ago still stand, and they stood through centuries without Roundup or cordless weed whackers.
Bigger complaint: If an electricity-neutralizing field existed, all people and animals would die. The mammal nervous systems use electrical current: The voltage gradient between neurons is what handles signals. Cessation of electricity activity in the brain is the legal definition of death in most states. Suck up all electricity, everybody dies.
Biggest complaint, from a science-adept TMQ reader:
"There is no difference between electricity and magnetism; scientists refer to both as the electromagnetic force. Anything that stopped electricity would stop magnetism, which would stop Earth's magnetic field. The surface of the planet would be fried by radiation from the sun.
"Gravity pulls everything together. One force holds matter in the shapes we recognize, and that is the electromagnetic force, which is roughly 40 orders of magnitude more powerful than gravity. That's why it takes a huge amount of matter, several solar masses, to collapse to a black hole; anything less and the electromagnetic force can push outward. But if you switch off the electromagnetic force, gravity wins and the Earth collapses into a black hole. Not much chance your series will be renewed."
Buck-Buck-Brawckkkkkkk: Denver leading 28-10 at the start of the fourth quarter, City of Tampa faced fourth-and-6 from the Broncos' 32. Schiano the Weasel sent in the kicking team. Oh goody, now we are down by only 15 points to Peyton Manning on the road at a mile above sea level!
Later, trailing 31-13 with only six minutes remaining, Schiano went for it on fourth-and-9 from the Buccaneers' own 35. This is a classic example of how, when the game might still be won, a coach does the "safe" thing in order to avoid criticism for a failed gamble; then when it's too late to matter, the coach tries to look bold.
Buck-Buck Bonus: Still trailing 31-13, Schiano again sent in the field goal kicker on fourth-and-8 from the Denver 37 with 3:28 remaining. Then rather than onside kick, sailed the kickoff deep.
Sominex Presents the NFL Game of the Week: Ye gods the Arizona at Jersey/B contest was a woofer. The Cardinals, who have lost eight straight, managed just five first downs and 1.7 yards per pass attempt, and not because of magnificent defense.
Mark Sanchez heave-hoed three interceptions in 21 attempts, for a rating of 21.4. Ryan Lindley's rating was 28. Both starting quarterbacks in this contest ended up with lower ratings than the 39.6 an NFL quarterback gets if he simply hurls every pass into the ground.
Sanchez was lifted for Greg McElroy, a second-year player who came into the game without an NFL pass attempt. McElroy would throw the winning touchdown pass -- the sole touchdown of the 7-6 contest -- on a bootleg, behind a perfect block by Brandon Moore. Then, charmingly, he ran to the stands and pleaded with a fan to toss the ball back to him, so he could save it as a memento.
Epic Collapse Footnotes: The Lions have replaced the Cowboys as the NFL team that exhibits the lowest football IQ -- vexing, since Boys coach Jason Garrett is a Princeton graduate and Lions coach Jim Schwartz graduated from Georgetown University. The Lions gained 451 yards and were plus-two for turnovers at home, yet lost, seeming discombobulated in the final moments.
Leading 33-21, the Lions had second-and-10 in Colts territory with 4:24 remaining. Run, advance the clock! Instead incompletion, incompletion, punt. Indianapolis scored the winning touchdowns as the clock expired. Had the Lions simply run up the middle for no gain on their second-and-10 and third-and-10 snaps, Detroit almost certainly would have won. Instead Detroit twice stopped the clock, keeping the Colts alive.
Advancing the clock by rushing when leading late, regardless of whether the rushes gain yards, is so fundamental -- even the pass-wacky Bill Belichick does this -- that maybe there's some factor at work other than lack of football IQ.
The Lions are first in the league in passing. Offensive coordinator Scott Linehan has been a head coach before, and may want to be a head coach again. Perhaps Linehan was more concerned with padding the Lions' passing stats than with icing the game. The Detroit season was already down the tubes. If the Lions finish the year first in passing, Linehan's chance of a head-coaching offer shoots way up -- he can say that he ran the NFL's No. 1 passing attack, while blaming Schwartz for the failed season. Maybe what started Detroit's epic collapse was a coordinator caring more about his own career than about the team.
Eagles Collapse Footnotes: First Andy Reid fired defensive coordinator Juan Castillo, in order to deflect criticism from himself; since Castillo was fired, the performance of the Philadelphia defense has declined. After Sunday night's loss at Dallas, Reid fired defensive line coach Jim Washburn, in order to deflect criticism from himself. Yet it was the Philadelphia offense, which Reid runs, that gave up the killer turnover late in the contest. It was Reid who made the decision to put the ball into the hands of novice Bryce Brown, who essentially did not play in college and who had fumbled twice the previous week.
Things in Philadelphia have gone from bad to embarrassing.
Heisman Watch: The trophy is announced Saturday, and Johnny Manziel of Texas A&M may become the first freshman winner. But just as TMQ disqualifies quarterbacks from my annual Tuesday Morning Quarterback Non-Quarterback Non-Running Back NFL MVP, I disqualify quarterbacks from the Heisman, too. Here are my votes:
Runner-up: B.J. Finney, Kansas State, offensive line. A walk-on, he has been a key to Kansas State's BCS season.
Runner-up: Rick Wagner, Wisconsin, offensive line. You don't rush for 539 yards against a ranked team without a great offensive line.
Runner-up: Chance Warmack, Alabama, offensive line. His performance against Georgia was near perfect. Warmack was blocking so well, often driving his man 10 yards from the point of attack, that in the second half watching him was more fun than watching any skill player. When was the last time that watching an offensive lineman was fun? Alabama center Barrett Jones also is an unusually good blocker. Warmack may become the highest-drafted guard since Chris Naeole was taken by New Orleans with the 10th selection in 1997.
Heisman Trophy: Manti Te'o, Notre Dame, linebacker. If there is ever going to be a pure defender to win the Heisman, now should be the year. (Charles Woodson won in 1997, but returned kicks and played wide receiver in addition to being a cornerback.)
Te'o has been the most important performer in Notre Dame's unexpected run to the BCS title game. He tackles as well as anyone who has ever played football. His seven interceptions are the most for a college linebacker in a decade. He's a former Eagle Scout. He's a Mormon who grew up in Hawaii, combining this year's presidential election qualities. Manziel needs to prove he isn't a one-year wonder. Te'o is about to complete his fourth consecutive banner season. If there is ever going to be a pure defender to win the Heisman, the time is now.
Speaking of College Offensive Linemen: Georgia held Alabama to 350 yards rushing in the SEC title contest, Nebraska held Wisconsin to 539 yards rushing in the Big [TK] title game. (Since the member number of what once was the Big Ten varies on an hourly basis, TMQ has bestowed the name Big [TK] on the conference.)
For several seasons, the fad offense in college has been a no-huddle quick snap that tires the defense by running 80 or 90 plays. Wisconsin and Alabama huddled up and ran between the tackles, exhausting the defense with hard-hitting blocking while not snapping more than usual -- 60 plays for the Wisconsin offense, 72 plays for Alabama.
Is the pendulum swinging back toward power-rush tactics? Sixty or 70 well-executed power-rush plays may tire a defense more than 80 or 90 Xbox passing downs. Quick-snap offenses feature speed players, power-rush offenses are built around the offensive line.
More Proof of the Decline of Civilization: Recently The New York Times quoted a Jackie Cohen of San Francisco. Her job? She "edits a blog about Facebook."
How Government Is Like a Cell Phone: A month ago, TMQ detailed that despite what popular commentary assumes, federal taxes have been in steady decline for a quarter of a century. Here from last week's New York Times is the complete picture, showing the combined impact of federal, state and local taxes has been in decline for a quarter century across the board, for all income groups.
One thing this means is that government is becoming a better buy! Taxes decline, yet benefits keep rising -- higher Medicare and Medicaid spending; ever-more people receiving food stamps, Social Security and disability payments; longer unemployment benefits; government paying off parts of mortgages. Entitlements, already 46 percent of federal spending, will go up further as ObamaCare takes effect. Robert Samuelson notes that entitlements represent "a huge redistribution from young to old, redistribution that will be made worse if retiree programs are largely excluded from deficit reduction." And a huge redistribution from young people who need money to seniors who don't. Nearly 26 percent of Americans over age 65 have incomes of more than $75,000, yet they receive Social Security funded by young people who earn less.
The graph your columnist is waiting to see is one that compares declining taxes to rising benefits. If you know of a good academic (not interest group) version of that comparison, please send the URL to me at TMQ_ESPN@yahoo.com. Most likely when declining taxes and rising benefits are taken into account, the retail price of government is falling as fast as the retail price of cell phones.
Or is it? Because of the national debt, much of the retail price of government is being pushed into the future: lower taxes and higher benefits today, but a reckoning deferred. Imagine if you could buy a car at half price, while signing a contract that said your children would have to pay the other half plus interest, regardless of whether they gave consent. That's how government is operating right now.
Adults are supposed to leave money to children; today's adults are leaving their children debt. In the fiscal cliff talks, Republicans must agree to higher taxes: The time has come. President Obama and the Democrats must agree to entitlement cuts. Anything else would be irresponsible. In 2000 and 2004, the Republicans won and responded by acting irresponsibly with the nation's finances. In 2008 and now in 2012, the Democrats won. But two wrongs don't make a right -- that does not give the Democrats leave to act irresponsibly with the nation's finances. Barack Obama is a gifted leader. He must lead the country toward fiscal responsibility.
Hanson Looks to Pad Record That Will Never Be Broken: Reader Gary Hart of Toronto writes, "Lions' kicker Jason Hanson will travel to face Green Bay for the 21st consecutive year. He is 0-21 in Wisconsin, including one postseason loss.
"To match this statistic, a player would have to play for at least 20 years either with the same club or at least in the same division, and have his team or same-division teams lose 20 consecutive times on the road to the same team.
"Considering that only a handful of players have performed for 20 years or more in the NFL with the same team; and that the Lions are the only franchise to ever have a 20- game road losing streak against another franchise, it is almost impossible to imagine someone ever matching this feat of futility."
Why Start a Quarterback Controversy? "Darling, we'll always have the two San Francisco-St. Louis overtime games. It seemed like time stood still."
Will Harbaugh/West lose his SuperCoach reputation over his decision to yank Alex Smith for Colin Kaepernick? Smith is 20-6 under Harbaugh; Kaepernick is 2-1-1, and has twice failed to defeat Les Mouflons, a losing team. Kaepernick has obvious talent. But the midst of a playoff run doesn't seem like the ideal time to break in a new quarterback.
Though the Jets and Bills, teams with quarterback problems that passed on Kaepernick shortly before he was selected in the 2011 draft, should be kicking themselves. As the Chiefs and Bills, teams with quarterback problems who passed on Russell Wilson shortly before he was selected in the 2012 draft, should be kicking themselves.
TMQ's Christmas List: Another Christmas, and still no porn-star Barbie! Nearly as good is this season's Katniss Barbie. Young girls can engage in fun fantasy play about being a confident, independent woman who kills children! Next year: remote-controlled mockingjays.
Maroon Zone Play of the Day: Leading Jacksonville 7-3, Buffalo faced fourth-and-5 on the Jaguars' 37. This is a classic Maroon Zone situation -- too close to punt, too far to attempt a field goal. Bills coach Chan Gailey went for it, and his charges failed. But going for it and failing can be better than launching a mincing fraidy-cat kick: Going for it tells the players their coach is challenging them to win the game. Buffalo went on to prevail 34-18.
Fake That Kick! Last week's column praised creative fake kicks. Reader Matt Weed of Salt Lake City offers a fun fake kick from the University of Utah.
The Football Gods Chortled: Georgia was one play away from making the national title game -- and instead, didn't even make the BCS.
Let the Scrubs Play: Tiago Splitter, Nando de Colo, Cory Joseph -- who are these guys? They're the guys who nearby beat the NBA defending champion Miami Heat on their home floor, that's who. For all the brouhaha about the tastefully named Gregg Popovich sending his stars home instead of playing them at Miami, the game itself was a good game. After this, NBA stars shouldn't want a day off. Coaches and fans might realize someone who makes one-tenth as much can do nearly as well.
Debate Website: Reader mail shows that lots of teachers read TMQ. Any teacher or student involved in a debate team might find interesting this new website dedicated to high school debate.
Weasel Coach Watch: Northern Illinois won the MAC title on Friday night, positioning itself for a BCS bid, the biggest bowl date in the school's history. And just hours later, coach Dave Doeren walked out on his promises to take a higher-paying job at North Carolina State. TMQ's Law of Weasel Coaches holds: When you hire a coach who's only in it for himself, you get a coach who's only in it for himself. NC State now has a promise-breaker as head coach. How long until Doeren breaks his promises there?
The Origin of Christmas Creep: Reader Craig Heppe of Lombard, Ill., notes that in the Gospel of Luke, beginning at 1:26, the angel Gabriel announces the first Christmas -- "He will reign over the house of Jacob forever, and of his kingdom there will be no end" -- almost a year before it happens.
Wasteful Spending on Bodyguards Watch: Reader Barbara Grunwald of Clovis, Calif., notes, "A minor county official, the president of the Santa Clara Board of Supervisors, has a fulltime bodyguard costing taxpayers $90,000 a year." The minor official has also spent many thousands of dollars on luxury for himself, including $548 for a dinner for which he couldn't even produce a receipt. This is why California is falling apart financially -- taxpayers' money is being wasted on high living by public employees.
Hidden Play of the Week: Hidden plays are ones that never make highlight reels, but stop or sustain drives. Trailing Chicago 14-10 with 1:11 remaining in regulation, the Bluish Men Group faced fourth-and-3 at midfield. The crowd thought the game was over; the Bears' defense thought the game was over; Russell Wilson threw for 7 yards to tight end Zach Miller. One of the season's monster wins was set in motion.
Concussion Watch: Scientific American reports that "researchers at Sandia National Laboratories" just had a great idea -- to embed sensors in football helmets "that signal whether the impact of a hit is strong enough to cause concern." It is a good idea, and Virginia Tech has been using such a system for three years. Please don't tell me the federal lab will now get millions in deficit spending to conduct a feasibility study of something that's already in practical use.
Stop Me Before I Blitz Again! Indianapolis facing third-and-11 on the Lions' 17, all Detroit needs is to play straight defense and get an incomplete pass. It's a six-man blitz! Touchdown to Donnie Avery: step 1 of Detroit's epic collapse .
Obscure College Score of the Week: Illinois State 38, Appalachian State 37 (Division 1AA playoffs). The Redbirds' Sam Martin blocked a PAT attempt in overtime to seal the victory. Located in Normal, Ill., Illinois State University draws just 2 percent of its students from out of state.
Bonus College Score: Eastern Washington 29, Wagner 19 (Division 1AA playoffs). Wagner, the Staten Island college, traveled all the way from New York City to Washington State -- surely as far as a Division 1AA team has ever gone for a game. Located in Cheney, Wash., Eastern Washington has a department of Aging Studies. The population is getting older; looking after the old is an economic growth area.
Next Week The San Antonio Spurs find a mysterious amulet that restarts their older players.
In addition to writing Tuesday Morning Quarterback for Playbook, Gregg Easterbrook is the author of "The Leading Indicators" and seven other books. He is a contributing editor for The New Republic, The Atlantic Monthly and The Washington Monthly. His website can be found here, and you can get a notification on Twitter when TMQ is posted.