The United States Postal Service might be losing billions of dollars, but much of the National Football League tried to bail it out by mailing it in this week.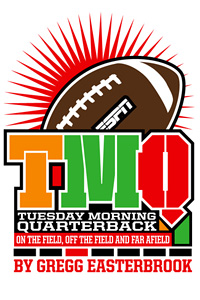 San Diego lost at home by 24 points to a team that arrived for the game 4-9. The Bucs, needing a win to keep postseason hopes alive, lost by 41 points. Buffalo lost a "home" game in Canada by 33 points. Kansas City, playing a Raiders team that entered 3-10, did not record a first down until 5:28 remained in the third quarter, finishing with 119 yards of offense against one of the league's worst defenses. Detroit lost by four touchdowns to a team that entered the contest having dropped nine consecutive games. Jacksonville played cross-state rival Miami and neglected to score a touchdown. Baltimore, which came into the season calling itself a Super Bowl contender, trailed 31-3 at home. The Jets turned the ball over five times, allowing the Titans to win a game in which they made only 12 first downs. Fittingly, the final play of the week's action was Mark Sanchez fumbling.
Until Sunday, only two of the 208 NFL games this season had been shutouts. On Sunday, there were three shutouts in 14 games. Discounting for Atlanta shutting out the Giants -- that was a hard-played contest in which a 12-2 team was terrific -- the NFL scene was awful performance piled on awful performance.
To say many teams mailed it in this week actually is sugarcoating. They didn't even phone it in. They barely bothered to text it in.
With Oakland leading 12-0, Kansas City reached third-and-goal. The play was a flare pass to Dexter McCluster. He fell down -- and didn't get up, just watching the play from the ground.
Eric Decker of Denver beat Cary Williams of Baltimore for a 51-yard touchdown. Once Decker broke into the clear, Williams came to a stop and watched him, not bothering to pursue. Later, Denver's Knowshon Moreno jogged across the goal line untouched as the Ravens' front seven stood watching.
Detroit trailed Arizona 24-10 but was still alive with the ball on the Cardinals' 2 in the fourth quarter. Someone ran the wrong pattern, as two receivers went to the short left corner of the end zone. The pass was intercepted by Greg Toler. Wide receiver Kris Durham, the Detroit player closest to Toler, casually jogged to about the 10-yard line and then just stopped and watched as Toler went 102 yards for a touchdown, making no attempt to chase down the play.
Seattle's Marshawn Lynch was running for a touchdown with only Buffalo's Da'Norris Searcy between him and pay dirt. At the goal line, Searcy stepped out of Lynch's way so he would not have to exert himself by attempting a tackle. Later, Earl Thomas intercepted a pass intended for Buffalo's Scott Chandler. Thomas fell to the turf; all Chandler had to do was touch him, and the play was over. Instead, Chandler did nothing, then didn't bother to chase Thomas as he took off for a 57-yard, game-icing touchdown.
Philip Rivers dropped back into the pocket and, without being touched by anyone, fumbled. The Chargers gained 164 offensive yards playing at home.
The Giants and Ravens are strong teams that played poorly; the Bills, Bucs, Chargers, Chiefs, Jaguars, Jets, Lions and Raiders simply quit. The Raiders accomplished the seemingly impossible feat of winning while mailing it in, failing to record a touchdown at home against one of the league's worst teams.
And it wasn't just players who quit. Many coaching staffs quit on Sunday's games, too. Norv Turner, job in jeopardy, nevertheless looked bored on the sideline as his charges were embarrassed at home. Chan Gailey has acted all season as though he was fired last season. John Harbaugh was more concerned with shifting blame than fixing his team. Jim Schwartz and his staff had the Lions utterly unprepared for a cellar-dwelling opponent.
The NFL is a year-round enterprise that, for 20 of 32 teams, builds up to only 16 games. Every quarter ought to matter. Thousands of hours of offseason preparation, then teams simply quit when the playoffs become out of reach. Even if there is no chance of the postseason, you should play hard and coach hard. Even if it looks like the guy who intercepted the pass has a clear path down the field, you should chase him -- he might stumble. Prorating the salary cap, players and coaches earned about $75 million this week for quitting on games. How about refunds to ticket buyers?
In other football news, TMQ maintains that sports stars who hold records should be honest about hoping their records stand. Thus it was refreshing to hear that Eric Dickerson does not want Adrian Peterson to break the single-season rushing record. Dickerson says he wishes Peterson well, just hopes he pulls up shy of the mark. This is being honest. It's great to hold a record. Why should any athlete root to be bested?
Stats of the Week No. 1: On the season, Adrian Peterson is averaging 6.3 yards per rush; Vikings quarterback Christian Ponder is averaging 5.9 yards per pass.
Stats of the Week No. 2: Seattle has won its past two games by a combined score of 108-17.
Stats of the Week No. 3: In 2011, Chicago opened 7-3, then went 1-5. In 2012, Chicago opened 7-1 and since has gone 1-5.
Stats of the Week No. 4: A week after winning by 25 points, the Giants lost by 34 points. A week after losing by 58 points, Arizona won by 24 points.
Stats of the Week No. 5: St. Louis is 4-0-1 in its division and 2-7 against all other teams.
Stats of the Week No. 6: New Orleans allowed 386 yards of offense, yet won by 41 points.
Stats of the Week No. 7: Second-half possession results for the Eagles against Cincinnati: punt, interception, fumble, fumble, punt, punt.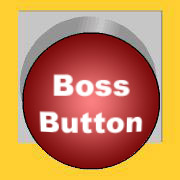 Stats of the Week No. 8: On Sunday, the Bills play at Miami; Buffalo is on a 2-for-35 third-down conversion streak versus the Dolphins.
Stats of the Week No. 9: The New England offense had four giveaways against San Francisco and has nine in all other games combined.
Stats of the Week No. 10: Baltimore lost for the third consecutive week -- and made the playoffs.
Sweet Defensive Plays of the Week: The score tied with 1:34 remaining in regulation, the visiting Steelers had first-and-10 on their 46, holding three timeouts, and seemed ideally positioned to drive to a winning field goal. Dallas showed an unusual blitz alignment and got a sack. The Steelers used a timeout. Dallas ran twists on both sides of its line and got another sack. The possession ended with a punt, and the home team went on to win in overtime. Rob Ryan often calls too many crazy fronts. But calling just a few, and saving them for a big moment in the game, can be effective.
Sour Play of the Week: Denver leading 10-0 at Baltimore, the Ravens completed a pass to the Broncos' 4-yard line with 44 seconds remaining in the first half. Baltimore was holding all three timeouts -- yet rushed up to the line to quick-snap, just one of many mistakes on the day that seemed to result from the Ravens' puzzling decision to fire the offensive coordinator with three games to go. (See more below.)
Joe Flacco threw a short sideways pass. The situation is first-and-goal on the 4, 30 seconds remaining, holding three timeouts. There's plenty of time to calls runs. A touchdown makes the score 10-7 at the half, and the Ravens usually win at home. Yet the call is a sideways pass, another mistake that seemed to result from the Ravens' puzzling decision to fire the offensive coordinator with three games to go.
Flacco threw a hurried, off-balance pass to the inside shoulder of the receiver. This kind of pass is thrown to the outside shoulder, so either the pass is complete or the ball sails out of bounds. In the Green Bay versus Chicago collision, in a similar goal-line situation, Aaron Rodgers threw sideways to the outside shoulder of James Jones, only Jones could make a play on the ball for a touchdown. Because Flacco threw to the inside shoulder of Anquan Boldin, Denver corner Chris Harris was able to jump the route. He returned the pick-six 98 yards -- a 14-point swing in a game decided by 17 points.
The call was all wrong, the throw was all wrong and the unused timeouts can now be donated to charity.
Because the Broncos yield the tiebreaker to New England, Denver needs at least one more victory to attain a bye week. The Broncs' final regular-season foes are Kansas City and Cleveland, combined record 7-21. This puts Denver in the driver's seat for resting starters in the regular-season finale, followed by a week off -- the very situation in which Peyton Manning tended to falter in Indianapolis.
Sweet 'N' Sour Play of the Week: Dallas leading Pittsburgh 3-0, the Boys had first-and-10 on the Steelers' 17. Little-used safety Robert Golden entered the contest. Tony Romo noticed and audibled to a seam route for tight end Jason Witten to run directly at Golden. Touchdown: sweet.
Perhaps you assume Golden was the sour player on this down. Veteran linebacker Lawrence Timmons ignored Witten, letting him run past; veteran defensive back Ryan Clark ignored Witten, letting him run past. Timmons and Clark are experienced performers. They knew a green guy had just come in and was likely to be targeted, yet ignored the receiver heading toward the green guy. Sour.
A Donation Is Real Giving: "Twenty-two percent of holiday regifters said they regift to get rid of an unwanted item" -- The Wall Street Journal, citing a consumer poll.
Exchanging gifts is a nice custom, but not if the result is clutter. Modern homes and apartments are full of unwanted items -- stuff that is in the way, serving no purpose and fulfilling no desire.
Don't give yet more clutter for the holidays. Make a charitable donation in someone's name, then wrap the receipt in fancy foil paper. You will feel good, your recipient will feel good and there will be no chance your present will be regifted in order to get rid of it.
Here is a commendable educational philanthropy. Here is a college that does not charge tuition because it accepts only students from poor families. Here is a global anti-poverty organization with high standards. Here is one of the most admirable organizations in the world.
An added benefit of making donations is that no value is lost. As economists annually point out around this time of year, if I spend $100 buying you a present you don't like or want, the entire $100 is wasted. If you sort of like the present but won't wear or use it often, most of the $100 is wasted. If I donate $100 to a philanthropy or school, then wrap the receipt for you in fancy foil, no value is wasted. All $100 goes to help someone -- which should cause the recipient to feel good.
Unified Field Theory of Creep: John Denny of Big Rapids, Mich., reports, "Just read the January 2013 issue of Car and Driver, which featured a review of the 2015 Volkswagen Golf TDI, a car that won't be available in the U.S. until 2014." Matt Coombs of Lynn, Mass., reports the 2014 GMC Sierra went on sale Dec. 13, 2012.
Bad Sportsmanship Comes Back to Haunt You: Since Bucs coach Greg Schiano thinks it's fine to risk injuries on the last snap of a game by charging an opponent's kneel-down, presumably he had no problem with New Orleans openly running up the score on staggering City of Tampa, keeping Drew Brees on the field in the fourth quarter despite a 31-0 lead.
Brees complained angrily to officials when City of Tampa defenders didn't hustle to get back to the line as seconds ticked down before halftime. So just snap the ball, and the Bucs are offside!
The Falcons leading the defending champion Giants 34-0 just inside the two-minute warning, Atlanta reached first-and-goal. Mike Smith had his backups in and had them kneel. Now that's class.
Gene Hackman Must Have Been in the Building: The Butler Bulldogs not only defeated No. 1 Indiana in the most important basketball game held in Indianapolis since Milan over Muncie Central in 1954 -- Butler defeated No. 1 Indiana in the Boston Scientific Close the Gap Crossroads Classic. This tourney name rivals the Tuesday Morning Quarterback Non-Quarterback Non-Running Back NFL MVP for the coveted title of "longest name in sports."
TMQ's Christmas List: Do you grill in the dark? Worry no more. Long to wear a glove on your head?
Offseason Blame Game Starts Early: What exactly was accomplished by the Ravens' firing Cam Cameron -- known to this column as the Crafty, Clever, Cunning Cam Cameron -- with three weeks to go? What about Baltimore's plodding offense suddenly became clear, that has not been clear since 2008, when Cameron was given the reins?
By firing Cameron now -- rather than this past offseason, when the offensive coordinator position could have turned over in an orderly manner -- Ravens coach John Harbaugh sent the signal that he expects yet another playoff collapse and wants an excuse lined up. At the postgame media event following the playoff collapse Harbaugh/East appears to expect, he can blame Cameron for the team's troubled offense. Firing an assistant coach just before the playoffs isn't a bold move to invigorate the team. It's a desperate move about blame shifting.
College Economics 101: The expense of college continues to rise faster than inflation; total student debt is close to $1 trillion; even attending a public university is becoming a financial challenge.
This suggests parents, and high school students, will begin to alter their behavior in ways calculated to manage college costs. Parents of children who are doing well in school should consider moving to Michigan, North Carolina, Virginia or Wisconsin, where the flagship state university is a prestigious institution, offering the chance of in-state tuition at a great college. (California has prestigious public universities, but its state budget, public schools and public university system are so fouled up, at the moment no one in his or her right mind would move to California for education.)
Trends in college costs might make Advanced Placement courses more important. At some colleges, passing Advanced Placement courses in high school allows a student to "test out" of a degree requirement, arriving at college with some credits already completed. College costs might make it more attractive for high school students to angle to graduate after the first semester of senior year, in order to work and save before college begins.
Your columnist put himself through college, doing so partly by taking extra classes so I earned a bachelor's degree in three and a half years, cutting out one semester of expense. Rising college costs might force many students to follow such headings, hoping to get a four-year degree in three and a half or even three years. The open online course movement, begun by MIT, could help in this regard.
One traditional reason to attend four years of college is to mature; most 22-year-olds are very different people from when they were 19. But young men and women become more mature whether in college or not. The expectation of four years at a leafy campus while maturing might be replaced, for cost reasons, by an expectation of some time on campus, mixed with online courses and work. Not as much fun perhaps as four idyllic years being Joe College or Jane College, but a way to restrain student debt.
Jiminy Cricket: Oakland leading 12-0, Kansas City faced fourth-and-goal. Quarterback Brady Quinn signaled for the snap, then signaled for the snap, then signaled for the snap; delay of game was called as Quinn madly signaled a fourth time.
As noted by reader William Lichtenberger of Shawnee, Kan., in the first half, Chiefs coach Romeo Crennel declined a penalty against Oakland, to make the Raiders' situation second-and-10 from the Oakland 47 rather than first-and-15 from the Oakland 42. That is, Crennel let the opponent have 5 yards in order to prevent a repeat of first down.
There were nine seconds remaining in the half when Crennel made this decision. Who cares about the extra down; the Raiders can't run four plays in nine seconds! Pushing them back, on the other hand, keeps strong-legged place-kicker Sebastian Janikowski farther away. Oakland completed a short pass, then hit a 57-yard field goal as time expired. Jiminy Cricket.
Buck-Buck-Brawckkkkkkk: Its season on the verge of implosion, Philadelphia faced fourth-and-goal on the Cincinnati 1, score tied at 10, in the final minute of the first half. The home Eagles crowd roared for a touchdown try. Philadelphia is averaging 5.8 yards per offensive snap this season. The Eagles needed 1 yard in front of their home fans. Trotting out the kicker would send the team the message that the coaches expected to lose and were trying to hold down the margin of defeat.
When Andy Reid sent out the field goal unit, TMQ wrote the words "Eagles season over" in his notebook. And so it was -- Philadelphia went on to lose 34-13, failing to reach the Bengals' red zone in the second half. A 4-9 team that won't try for a touchdown from the opposition 1 on its own turf is a team that needs a housecleaning.
The Bengals emerged from the game 8-6, with a decent shot at the postseason. They have been getting energy from Vontaze Burfict, who went undrafted after being roundly denounced in the draftnik world. They are allowing opponents only 101 yards rushing per contest, and teams that stop the run tend to do well in big games. Bengals at Steelers on Christmas Eve Eve might determine this season's Cincinnati outcome.
"Last Resort" Update: The ABC conspiracy show "Last Resort" has but a few episodes remaining, which is just as well, as the already-strained premise is coming apart at the seams. Favorite scene from the most recent episode: Two good-guy commandos leave the fictional island in French Polynesia where the rogue nuclear missile submarine Colorado is parked. The commandos depart aboard a small Zodiac inflatable boat -- and minutes later are in Manila, 6,000 miles from French Polynesia.
Don't Click This Link Until Dec. 22: TMQ has long believed that whenever all experts are certain something will happen, the reverse is about to happen. For instance, a generation ago, experts were certain natural gas was nearly exhausted, while the peak-oil moment had been reached. Today, there is ample low-cost natural gas. The International Energy Agency recently forecast that the United States soon will surpass Saudi Arabia as an oil producer.
The rebound of American oil production has not received anywhere near the attention it deserves, in part because neither political party can take credit. George W. Bush talked about energy supply being a "crisis," which turned out to be completely wrong. Barack Obama wants to pretend petroleum is depleted in order to keep the focus on subsidies for green energy.
Rising domestic oil production stems from geologic discoveries in North Dakota, and improved seismology and drilling technology, all of which happened independent of government -- which is always the last to know. Rising U.S. oil production means the American economy is likely to enter a new growth phase, which is very good, and that greenhouse gas accumulation is likely to accelerate, which isn't good.
Back to the point that whenever the experts agree on something, the opposite is about to occur. In that context, TMQ finds it unsettling that NASA is completely certain the world will not end Friday. Here is its assurance, datelined Dec. 22. You also can find the video by going to the main NASA page and typing "Mayan prophecies" in the search box.
The Football Gods Chortled: In last season's playoffs, the Giants defeated the Falcons largely on the strength of stopping two Atlanta fourth-and-1 plays. On Sunday, the Falcons defeated the Giants largely on the strength of stopping two Jersey/A fourth-and-1 plays.
Should the Giants panic over their 34-0 loss? Atlanta is among the league's best teams and was playing with strong motivation. But now the defending champions are just one of five 8-6 teams angling for two spots in the NFC. One of those teams will win the NFC East, but only one pair (Washington and Dallas) play each other, so only one additional defeat is assured in the 8-6 group. The defending champions are in serious jeopardy of missing the postseason party. Giants at Ravens on Christmas Eve Eve might in effect be an elimination game both ways.
End of the Digital Divide: Millions of electronic devices and boxes of software will be unwrapped over the holidays; many if not most of the devices will be hooked to various forms of wireless communication or high-speed Internet.
A decade ago -- perhaps as recently as five years ago -- analysts and educators feared a "digital divide" in which the affluent have access to advancing electronics and the disadvantaged do not, granting the affluent yet another edge in life's contest. But what if the reverse has happened?
The falling cost of electronics has made them accessible to many -- of course not all -- disadvantaged households. Your columnist tutors at a Maryland housing project, and of the apartments of disadvantaged families I've been in during the past two years (obviously an unscientific sample), each has had at least one flat-screen TV, at least one current-generation video game console and high-speed broadband.
That made this article striking, with research showing children from disadvantaged families now waste more time with video games and on the Internet than do children from affluent homes. Publicly subsidized programs to provide computers and Internet to the disadvantaged were rationalized as tools for education. How are they actually used? The article quotes Vicky Rideout, author of a study on the subject, saying, "Despite the educational potential of computers, the reality is that their use for education or meaningful content creation is minuscule compared to their use for pure entertainment."
Video games are a really tempting way to avoid studying. If they had been around when I was a teen, there's no way I would have read so many books or spent three or four hours after school each day at the high school, doing extracurriculars and sports. I might instead have wasted my time with electronics.
Girls and women are taking over college admissions; 57 percent of undergraduate students at four-year colleges are female. There are many reasons, and surely one is that teen girls waste less time on video games than teen boys do. If disadvantaged teen boys are wasting more time than affluent teen boys, that makes the picture worse.
Conservative commentators often "harrumph" about rising living standards for the disadvantaged, many of whom now have air conditioning, laptops and other items once associated with affluence. It's good that living standards are rising, and it's good that the digital divide is disappearing. The spread of computers and Internet service into disadvantaged homes creates equity in access to the information and services available on the Web. But society needs to be aware of the downsides of electronics. Those computer and software gifts being opened this holiday season might, especially for teen boys, backfire.
Taxpayers, Workers Buying Christmas Gifts for CEOs and Government Officials: In 2011, TMQ wrote an item on how CEOs increasingly fly in private jets, at worker and shareholder expense, and "justify their shareholder-paid personal jets based on 'security,' though no one traveling on U.S. commercial airlines has been harmed by terrorism in a decade." Some big companies now even "require" their CEOs to use private jets for personal travel, the quotation marks because the CEO himself might have imposed this onerous "requirement."
Steven Davidoff of Ohio State University provides more detail of this hustle.
The board of directors of Ford, he reports, "requires" CEO Alan Mulally to use a company-paid private jet even for vacations, supposedly as an anti-terrorism measure. Mulally is a member of the board imposing this onerous requirement. Essentially, Mulally requires himself to travel in great luxury at the expense of workers and shareholders. Oh, the sacrifices he makes!
Davidoff reports Ford also pays for the private-jet travel of Mulally's family, supposedly for security reasons -- although there is no hint of evidence in the past decade that commercial jetliners are more dangerous than private jets.
Public-company boards of directors approve this kind of insider luxury because most boards rubber-stamp whatever the CEO wants. Supposedly boards of directors are keeping watch on management. In practice they are lapdogs concerned with maintaining the lavish fees they receive for practically no work. The Wall Street Journal has reported, for example, that Johnson & Johnson pays board members around $235,000 annually, while Genzyme pays around $400,000 annually, for little more than attending quarterly meetings held at resorts. When in 2007 Lawrence Small was forced to resign as secretary (effectively CEO) of the Smithsonian Institution for cheating on his expense account, it emerged that he was often absent from his post while attending corporate board meetings that paid him an average of $89,000 per day.
If boards of directors are selling out workers and shareholders to pamper the CEO, are they also pampering themselves? Yes, Davidoff says. In 2011, Northrop Grumman paid $5.2 million to buy a house, and provide private jet travel, for board member Lewis Coleman. Ostensibly, the director's house and travel were for "security."
Why isn't this sort of thing viewed as white-collar crime? One reason might be that government leaders are pulling similar scams. Defense Secretary Leon Panetta recently said he "regretted" billing taxpayers for $800,000 for private-jet trips to his California home, as if this were something that happened inadvertently -- as if he had no way of knowing he was boarding a private jet or that this costs more than regular travel.
What was the $800,000 for? The defense secretary explained: "I've gone home because my wife and family are there." Any time any American citizen travels to see family, the federal taxpayer provides a private jet. Isn't that how it works?
Panetta contended he needed to be in a private jet so he could talk without being overheard if the president suddenly called him about a classified matter. Occasionally there is a military operation, such as the Osama bin Laden raid, that requires the defense secretary to have access to scrambled lines and live intel. On those rare occasions, he shouldn't be taking a weekend trip home! When Panetta was a member of Congress, he pounded the table about runaway government spending. Now, as a member of the executive branch, no price is too high for his personal luxury.
A month ago, TMQ said luxury living at taxpayer expense by Pentagon officials, or the generals involved in the David Petraeus mess, explained why the defense budget now is higher in inflation-adjusted terms than during the Cold War, yet there is little money for the new aircraft the services need. Readers protested that no matter how lavishly people such as Petraeus and Panetta live at public expense, the costs could not possibly extend into the hundreds of billions of dollars that characterize Pentagon overspending.
That's true. But willingness to waste taxpayers' money on things whose prices and value are easily understood helps voters know whether generals and admirals will waste public money on things whose prices are hard to fathom. It's completely obvious that a huge motorcade surrounded by 28 police officers is not needed for a general to make a personal social call -- to cite an actual example from the Petraeus scandal. The typical voter has no way of knowing what an F-35 fighter ought to cost. But if a general insists on an absurd motorcade and the taxpayer be damned, how much will he waste on a multiyear procurement contract?
Speaking of the F-35, which might become the most expensive military contract ever, last month the Pentagon said the next batch of these advanced fighters will cost $119 million each. That's for the aircraft alone, not long-term costs. Canada's Department of National Defence, which is considering buying the F-35, just estimated the life-cycle cost of each new fighter at about $1 billion. The Pentagon currently plans to purchase about 1,000 F-35s. At $1 billion each in life-cycle terms -- and smart consumers consider life-cycle costs when buying cars -- that would be a trillion dollars for the planes, with pilot training, weapons, airborne refueling and electronic warfare support extra.
When 34 Points at Home Is Not Enough: San Francisco leading 7-0, the Forty Niners faced fourth-and-10 on their own 41 and faked the punt. Dashon Goldson, a defensive back who would not be expected to get the ball on an offensive play, lined up as the punter's protector. He walked around pre-snap shouting blocking assignments, as punter protectors do -- then took a direct snap and ran 31 yards. San Francisco did not score on the possession, but the play set an aggressive tone. Coach Harbaugh/West was telling his players he was not afraid to lose, and was challenging them to win.
San Francisco controlled the New England offense in the first half by playing a conventional four-man rush with disciplined pass coverage on the Flying Elvii's five-receiver plays -- the same way the Giants controlled the Flying Elvii offense in the Super Bowl. By the third quarter, the lead was 31-3. Then the Squared Sevens seemed to relax while the New England home crowd became very loud. To start the fourth quarter, the Patriots trailed 31-10 and faced fourth-and-goal at the 1. Tom Brady ran a clever play. New England lined up with four wide receivers; Brady gestured frantically to them, shouting code words; then, having gotten the defense looking at the wide receivers, he quick-snapped and dove up the middle.
New England would score 28 unanswered points to tie the contest at 31. San Francisco's front seven looked tired as New England gained 520 yards, made 32 first downs and ran 92 plays. San Francisco snapped out of it with a 62-yard kickoff return followed by the game's decisive play, a 38-yard touchdown pass to Michael Crabtree as the Patriots blitzed seven on first-and-10. Then with five minutes remaining, San Francisco got a killer third-down sack. On the play, both teams' lines seemed to be moving at half-speed from exhaustion.
New England lost at home in December for the first time in 21 games. The Flying Elvii offense remains close to a record pace for points and is on pace for a record 449 first downs. The Patriots are 3-3 in games against teams likely to make the playoffs, a middling record, and finish the regular season with Jacksonville and Miami, a combined 8-20. San Francisco is 3-2 versus clubs likely to make the playoffs and next faces the surging Bluish Men Group. San Francisco will hold Seattle to fewer than 50 points.
Good Seats Were Available: Facing Arizona in the season's first bowl game, Nevada gained 659 yards on offense, made 39 first downs and lost. In the Florida 8A state title game, Cypress Bay scored 50 points and lost.
College bowls do well on television but often fail to sell seats. A mere 24,610 attended the Gildan New Mexico Bowl. The faithful of college teams have months to plan for regular-season games but only a couple of weeks to plan for travel to bowl dates. Then again, Miami Dolphins faithful had months to plan for Sunday's contest against in-state foe Jacksonville, and only an announced 53,667 attended -- and thousands must have come dressed as empty seats -- for an ideal-weather day at a stadium that seats 75,192.
Don't Tempt the Football Gods: Leading 47-17 in the fourth quarter, the Seattle Seahawks faced fourth-and-4 on the Buffalo 43 and ran a fake punt. Russell Wilson was still in the game, not leaving until the score was 50-17 and less than five minutes remained. A week before, Seattle repeatedly had thrown deep in the fourth quarter when leading Arizona 51-0.
Bold, aggressive football is good when the purpose is to win the game. When the lead is already insurmountable -- no team in NFL history has come back from a 30-point fourth-quarter deficit, let alone a 51-point fourth-quarter deficit -- trick plays and throwing deep are running up the score. In college, pollsters award style points for big-margin wins. In the NFL, the football gods punish running up the score.
Seattle coach Pete Carroll said after the game that the fake punt was an automatic -- an audible in response to an expected defensive look, not a play signaled in from the sideline -- and that once the score was out of hand, he should have told special-teams players not to use any automatics. Still, the call made the Seahawks look bad.
For the Bills, their performance was what looked bad. The Bills now are 1-4 in "home" games at Toronto and seem to save their worst for what ought to be an important marketing opportunity. On Sunday, there was more derisive laughter from the Rogers Centre crowd than cheering. Toronto Star columnist Cathal Kelly opined, "Caring about the Buffalo Bills must be a real downer. Glad we don't have that problem." One doesn't encounter many sports columns with a reference to August Strindberg.
Hidden Play of the Week: Hidden plays are ones that never make highlight reels but stop or sustain drives. Green Bay leading 21-10 in the fourth quarter, the Packers faced third-and-8. Aaron Rodgers scrambled away from a broken pocket and threw for a first down. The possession did not end with a score, but the first down enabled Green Bay to take another four minutes off the clock, putting the Bears into panic mode.
Green Bay has won six straight versus Chicago. Rodgers and Tom Brady share an incredible stat: Each has 24 more touchdown passes than interceptions. But Rodgers has been sacked 45 times, versus only 23 sacks for Brady. Unless the Packers' offensive line play improves, Green Bay could wilt in the playoffs.
Helmet Update: A year ago, I wrote about Virginia Tech's project to put star-rating safety symbols on football helmets. I neglected to note the appearance of the first annual update, which takes into account new models.
Virginia Tech now gives its five-star ratings to the Riddell 360, the Riddell Revolution Speed and the Rawlings Quantum Plus. Several helmets receive the four-star rating, which Virginia Tech researchers consider safe; the four-star Schutt DNA Pro and Rawlings Impulse are the best-value models, combining safety and affordability. Virginia Tech continues to recommend that football players not wear the Adams A2000, Riddell VSR4 and Schutt Air Advantage, which perform poorly in safety testing.
The Football Gods Winced: Green Bay leading Chicago 14-7, the Packers went for it on fourth-and-6 from the Chicago 26, because Mason Crosby was 17-for-28 at that point. Later, Green Bay leading 21-10, the Packers sent Crosby in to kick on fourth-and-1 from the Bears' 24. Crosby missed.
Special-Teams Follies: In the first Green Bay-Chicago game, the Packers scored a touchdown on a fake kick. On Sunday, in their second meeting, the Packers tried the cross-field throwback on a punt return and fumbled it, surrendering a field goal. Later, Green Bay special teams iced the game with a punt downed on the Chicago 3 with a minute remaining.
In the Miami-Jacksonville collision, the Dolphins had fourth-and-4 on the Jaguars' 5 and lined up for a field goal. Then a man shifted wide. The way this play works is that if the defense fails to cover the man who shifts wide, throw to him; if he's covered, just go ahead and attempt the field goal. But although the man was covered, holder Brandon Fields threw anyway, sailing the ball 15 yards above his head.
Obscure College Score of the Week: Valdosta State 35, Winston-Salem 7 (Division II championship). Located in Valdosta, Georgia, Valdosta State University has "approximately 12,491" students.
Bonus College Score: Marian (Ind.) University 30, Morningside (Iowa) College 27 (NAIA championship). Located in Indianapolis, Marian of Indiana (there's also a Marian University of Wisconsin, a Marian College of California and a Marion Technical College of Ohio) does not allow smoking on campus, even outdoors.
Obscure College Sign-Off: This item folds its tent and steals into the desert, as the colleges that play from here on out tend to be well-known.
For years at this point TMQ has said: I find it reassuring that long after you and I have left this mortal coil and are trying to scalp tickets to meet the football gods, every Saturday at colleges across our great nation, plastic-clad gentlemen will slam into each other as leaves fall, boys try to get girls' phone numbers and car alarms go off in the parking lot. In the Great Chain of Being, this is the football link. At current rates of advance in technology, someday boys might be trying to get girls' prefrontal cortex telepathy routing codes. The car alarms, I feel quite confident, still will be going off in the parking lot.
Next Week: Bells are ringing all across the local star cluster -- and a mini-TMQ will appear Christmas Day.
In addition to writing Tuesday Morning Quarterback for Playbook, Gregg Easterbrook is the author of "The Leading Indicators" and seven other books. He is a contributing editor for The New Republic, The Atlantic Monthly and The Washington Monthly. His website can be found here, and you can get a notification on Twitter when TMQ is posted.