Off with their heads! The season has ended, and NFL coaches, assistants and general managers are being fired left and right.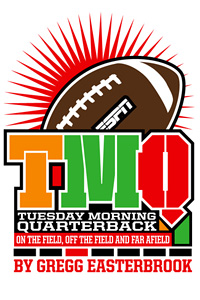 To a certain extent this is poetic justice. The sole goal of an NFL football operation is to win. (The goal of the business side is to make money, which is another story.) If the football part of the franchise doesn't win, by definition the coaches and front-office types have done a poor job. Their huge salaries are justified by "the buck stops here" claims. So if the team does badly, the buck should stop for coaches, assistants and general managers.
The situation is different in college football, at least in theory. For a college football coach, victory is only one of several objectives. If players graduate, if the team represents the school in a positive manner and attracts students and donations, a college football coach can have a good season despite losses. One of the things wrong with NCAA football is that increasingly it is treated, including by ESPN, like pro football -- as if all that mattered was wins. But at least in theory, a college football coach can do a good job even if his team loses.
An NFL coach whose team loses by definition has not done a good job. NFL coaches don't have any educational responsibilities. They don't represent a venerable institution. They're not trying to inspire young people to apply to attend the Kansas City Chiefs or to get boosters to donate to the Cleveland Browns. They're supposed to win. If they don't, off with their heads!
Another cause of the annual season-ending NFL coaching Black Monday is that the owner needs someone to blame, in order to placate the fan base. On a practical basis, the owner can't fire the entire team. But he can fire the head coach. It's a prompt, decisive action. Nearly all NFL tickets are sold in the offseason. Even though 20 of the 32 teams are shutting it down on the field, they need a reason ticket buyers can believe next season will be better than this one was. They need that reason fast, for sales purposes. Firing the head coach creates hope for next year.
So out the door they go! Norv Turner, Andy Reid, Pat Shurmur, Chan Gailey, Romeo Crennel, Lovie Smith, Ken Whisenhunt. The list of those stopping at the cashier's window for their final paychecks may be longer by the time this column is published. General managers are losing their heads too, with Tom Heckert (Browns), Mike Tannenbaum (Jets), Gene Smith (Jacksonville), A.J. Smith (San Diego) and Rod Graves (Cardinals) fired as of this writing. General managers lack the media profile of a head coach, but if you're, say, not willing to fire Rex Ryan, and your Jets just stunk up the joint, somebody has to go.
In the Jets' case, firing Tannenbaum may mean he will be blamed for trading up to draft Mark Sanchez in 2009. That will allow Ryan to claim he was just humoring the general manager by starting Sanchez. It may be nonsense, but will create hope among ticket customers.
NFL head coaches can't complain about being fired for blame-shifting reasons, considering they do this to their own assistants. Reid fired defensive coordinator Juan Castillo midseason, trying to make the Eagles' straits his fault: though Philadelphia gave up 21 points per game under Castillo, then 32 points per game after he departed. John Harbaugh fired offensive coordinator Cam Cameron midseason, trying to make the Ravens' plodding offense his fault: though Baltimore averaged 25 points under Cameron, and has averaged 23 points since.
Which leads to an obvious question -- will firing the head coach do any good?
Already there is a mad scramble to find new NFL head-coaching candidates who glisten with promise but have not themselves been fired, or at least haven't been fired too often. There is not a gigantic list of candidates who would get ticket buyers rushing to their laptops to place orders. Everybody wants Chip Kelly, who would seem ill-advised to leave his dreamlike situation at Oregon for the backstabbing environment of the NFL. Everybody wants Jon Gruden, who would seem ill-advised to leave the job with the least work/most visibility/highest pay formula in broadcast sports. Many teams want Bill O'Brien, who would seem a weasel if he walked out on his promises to Penn State after a single year.
Everybody always wants Kirk Ferentz, the Al Smith of NFL coaching vacancies.
Realistically, most clubs who just fired their head coach won't be able to obtain glamour names, regardless of how much money is waved. Teams will end up with current assistants such as Denver's Mike McCoy or Cincinnati's Mike Zimmer, men who work hard and know football -- but are replacing men who work hard and know football. Because high-profile college head coaches don't often jump to the NFL (Jim Harbaugh, Tom Coughlin and Pete Carroll are exceptions), pro football teams invariably look to the ranks of current NFL assistants, and end up with head coaches who have never been head coaches before, making their potential hard to gauge. And who, a few years later, will be blamed and fired.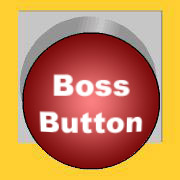 In playoff news, the Broncos won the first seed in the AFC and enter the postseason on a league-best 11-0 streak. Obviously Peyton Manning has something to do with this. The football world is already salivating over the prospect that the AFC title game will, once again, pit Manning versus Tom Brady. But football is a team sport. What else besides Manning is happening in Denver?
First, balance. Denver was the sole club to finish in the top five on both offense and defense. If New Orleans had a defense this season, or Pittsburgh had an offense, either would have been formidable. Denver had an offense and a defense.
Second, defense. The Broncos led the league in sacks -- Manning arrived as Von Miller was becoming a star. Denver's front seven showed excellent "gap discipline" against the run, with players rarely out of position. The Broncos were third best in rushing yards allowed -- partly because opponents were behind and passed so much in the second half -- and tied for best in preventing long runs (20 yards or more). The veteran secondary rarely out of position, Denver finished fifth best in long passes allowed and fifth best in average gain per opposition pass attempt. Statistics like this reflect both talent and discipline.
Third, offense. When Manning was surveying the NFL, wanted by almost every team, he looked at blockers. The Broncos have one of the league's best in left tackle Ryan Clady. They used their second-round picks of 2010 and 2011 on talented, hustling offensive linemen Zane Beadles and Orlando Franklin. After Manning signed, they brought in center Dan Koppen, a former Tuesday Morning Quarterback Non-Quarterback Non-Running Back NFL MVP. Denver finished the season second best for sacks allowed. Manning is immobile, but that doesn't matter if the rush cannot reach him.
Denver also has a tall quarterback throwing to tall receivers, a decent running game, a decent kick-return game and mile-high Sports Authority Field. Owing to altitude, Denver is the hardest place in the NFL for a visiting team -- just ask the Steelers, last season's Denver playoff guest. And the sole places the Broncos can play from here on out are in Denver, and at the Super Bowl.
In other football news, the blown call on the final play of the Green Bay-Seattle "Monday Night Football" game cost the Packers a bye. Had the call been correct -- in a rare admission, league headquarters said Green Bay should have won -- the Packers would have finished 12-4, besting 11-5-1 San Francisco for the No. 2 seed.
Had the call been correct, Seattle still would have made the postseason as the fifth seed; the Seahawks would have finished 10-6, but holding tiebreakers over Minnesota and Chicago. So Seattle, which won the game with the botched call on the final play, ultimately did not benefit. Green Bay lost a bye, and the bye is essential to reaching the Super Bowl.
Those rumors you've heard about the NFL becoming a passing league? Consider:
• The Buccaneers' defense finished first against the run and last against the pass. In a passing league, being able to stuff the run but being putty against the pass added up to a losing record for City of Tampa.
• There have been six 5,000-yard passing seasons by a quarterback in NFL history. Four were in 2011 and 2012.
Stats of the Week No. 1: Denver and Washington enter the postseason on a combined 18-0 streak.
Stats of the Week No. 2: The Texans are 0-11 at Indianapolis.
Stats of the Week No. 3: In 2011, Chicago opened 7-3 then went 1-5. In 2012, Chicago opened 7-1 then went 3-5.
Stats of the Week No. 4: Ben Roethlisberger is 15-1 as a starter versus the Browns.
Stats of the Week No. 5 New England ran 1,191 plays, just below the NFL record of 1,200.
Stats of the Week No. 6: Dallas is on a 4-12 streak when kickoff temperature is below 40 degrees.
Stats of the Week No. 7: In the Chiefs at Broncos game, Denver clinched home-field advantage throughout the playoffs and Kansas City clinched the first choice in the 2013 draft.
Stats of the Week No. 8: New Orleans became the first NFL team to allow 7,000 yards, giving up 7,042 yards. The previous worst was 6,793 yards allowed by the 1981 Baltimore Colts.
Stats of the Week No. 9: In the Military Bowl, San Jose State defeated Bowling Green despite minus-15 yards rushing.
Stats of the Week No. 10: Three running backs -- Adrian Peterson, Alfred Morris and Marshawn Lynch -- finished with more rushing yards than these entire teams: New Orleans, Pittsburgh, San Diego, Oakland, Atlanta, Jacksonville, Dallas and Arizona.
Sweet Play of the Week: Facing second-and-goal against Houston, game scoreless, the Colts sent linebacker Mario Harvey in as an extra blocker, lining up at fullback, reporting eligible. Harvey went in motion left; on that side were two tight ends. At the snap, Harvey ran into the left end zone while the tight ends ran a quick cross. Andrew Luck looked toward Harvey to lure the safety that way, then threw a touchdown strike to his former Stanford teammate Coby Fleener, one of the crossing tight ends. The play was a fake to a linebacker! Sweet.
Sweet Play of the Week No. 2: Game scoreless, New England faced first-and-goal on the Miami 9. The Flying Elvii lined up with two tight ends tight on the left -- one in-line, one as a slotback -- and Wes Welker wide left. Welker came in motion back toward the formation; at the snap, both tight ends ran arrow patterns short left; Welker ran behind them, then cut over the middle. One of football history's most productive receivers was completely lost by the defense, touchdown. Sweet.
Sour Play of the Week: Chicago leading 26-24, the Bears faced third-and-3 at midfield with 3:28 remaining. Jay Cutler play-faked and dropped into the pocket; right defensive end Lawrence Jackson abandoned contain, running way up the field to try for a sack; the slow-footed Cutler saw no contain and jogged for 19 yards, then slid inbounds to keep the clock moving. Soon the Bears would be in victory formation. Detroit has had issues with football IQ all season. It was fitting, though sour, that the Lions' final big play of 2012 involved a boneheaded error: no contain.
Sweet 'N' Sour Play of the Week: New Orleans leading 24-13, Carolina faced first-and-10 on its 46-yard line. The Cats ran a sweep with three offensive linemen pulling, a favorite play of the Oregon Ducks. DeAngelo Williams carried 54 yards for an untouched touchdown, setting in motion a Panthers comeback victory and a strong finish -- four wins in the final five contests -- that gives Carolina ticket customers reason to be optimistic about 2013. Sweet.
For New Orleans, the big run set in motion yet another defensive disappearing act. The Sinners would end up surrendering 530 yards of offense at home to a below-.500 team. Sour.
The Football Gods Chortled: Last week, sellers on Stubhub were offering tickets to the Jacksonville at Tennessee game for $5.
Up Against the Paywall! Many media enterprises, especially newspapers, are struggling with paywalls -- whether to use them and how to price them. Anyone who loves newspapers should hope these experiments succeed. And if you are thinking, "There's no way I will pay for newspaper content that's on the Web free now," remember, when cable television first was expanding in the early 1980s, many declared, "There's no way I will pay for TV signals that are in the air free now."
A Chicago reader of TMQ reports that after studying the paywall options of The New York Times, he discovered the cheapest thing to do was to get the printed edition delivered and throw it away. What he wanted was all-platform digital access, which the Times sells for $455 annually. All-platform digital access is included in the price of a print subscription. Delivery of the printed edition seven days a week is selling for $800 annually. Monday through Friday delivery, the Times minimum, is $400. So the TMQ reader subscribed to Monday through Friday delivery at $400 in order to get all-platform digital access, which otherwise would cost $455.
In this example it's cheaper to have the regular paper printed and delivered than just to view online. Only in America!
The Times isn't crazy -- print edition subscriptions are good for its advertising bases, as a reader who both receives the paper at home or the office and also views it online is someone advertisers want to reach. And the printed papers the subscriber doesn't want are not actually thrown away, they are left in the office for anyone who wishes to pick them up. Printed editions read by someone other than the subscriber expand the impact of newspapers and magazines in a way digital subscriptions do not. Still, getting the printed paper hand-delivered is cheaper than not getting the paper. Only in America!
Green Bay-Minnesota Notes: Minnesota led 20-17, but faced second-and-27. Packers skinny cornerback Tramone Williams was in perfect position to tackle Adrian Peterson at the line -- and stepped out of Peterson's way to avoid being steamrolled. Peterson ran for the first down, and the Vikes scored a touchdown on the possession.
Minnesota leading 27-17, Green Bay faced third-and-4. The Packers lined up trips right: Vikes nickel back Marcus Sherels was confused pre-snap and made the "who do I cover?" gesture. Aaron Rodgers noticed and went to a fly pattern to Jordy Nelson against Sherels, who just let him run past for a 73-yard gain. Note to future Packers opponents -- if you are confused about whom to cover, do not make an obvious gesture to ensure Aaron Rodgers knows this.
Game tied at 27, Minnesota was stopped on a third-and-long. Williams was called for punching a Vikings receiver on the opposite side of the field, far from the action, meaning Minnesota got a first down instead of kicking. The Vikings ended up scoring a touchdown on the possession. This undisciplined bonehead move by Williams was the game's decisive play.
Minnesota would be a dangerous postseason team if it had a play-action passing game. Considering how good Peterson is, play-fake passes ought to be a gold mine for the Vikes. But Christian Ponder averages just 6 yards per pass attempt, worse than all other NFL starters save the hapless Blaine Gabbert. Robert Griffin led the league with 8.1 yards per attempt: Defenses had to honor the Skins' zone-read play fakes, then RGIII hit receivers deep. If Ponder could hit receivers deep, the Vikings would be hard to stop.
Every Interest Group Thinks Fiscal Discipline Is a Crisis: As Washington grapples with the fiscal cliff, every interest group will demand cuts in other groups' spending while calling its own money untouchable. Entitlement payments, the defense budget -- many ways that Washington distributes money are deeply controversial. Let's look at an area where there is broad support for funding -- scientific research.
George W. Bush and Barack Obama both made the same promise: to double, from 2005 to 2015, federal support for scientific research. This kind of bipartisan agreement is rare on issues beyond motherhood and cherry pie. Both presidents followed up.
When Ronald Reagan took office, the National Science Foundation received $2.5 billion annually (in today's dollars) in federal funding; for 2012, the figure was $7 billion, a 180 percent real increase in a generation. In 2001, the National Institutes of Health received $22 billion (in today's dollars). By 2012, the figure was $30 billion, a one-third real increase in a single decade. To top it off, Obama put a $20 billion science funding bonus into the 2009 stimulus bill. Research and development funding for the military, the NIH and NSF have grown dramatically in constant dollar terms, while other forms of science funding are at or near historical highs.
So is the scientific community pleased? No, it's furious.
Members of the American Association for the Advancement of Science received a letter from the organization decrying the "clear-cutting of support for key fields of research" and saying funding cuts could have a "chilling effect" on science. Science magazine, flagship publication of the American Association for the Advancement of Science, recently called the fiscal-cliff sequester plan an "immediate threat to U.S. science" because most science agencies would lose 8 percent of funding. They would -- but the 8 percent cut would be from totals that have risen dramatically in recent years, leaving science funding well ahead of where it was a decade ago.
That's not all. "Lurking in the shadows," Science said in October, "is an ugly but unspoken truth: the era of American dominance in science is over." This statement is absurd -- any nation on Earth would exchange its scientific position with America's. Even if the statement were true, who cares? When science pursues knowledge, it matters not whether knowledge is found in California, Sweden, Bhutan. If patriotism is the last refuge of scoundrels, nationalism is the last refuge of budget lobbying.
Science is a good investment, and science funding in the United States is in excellent condition -- never better. Yet those who benefit from the funding are crying wolf, because they want their subsidies to be sacrosanct. Every interest group wants its subsidies to be sacrosanct. During the fiscal-cliff budget debate, ignore wolf cries. They're all phony.
Under TMQ's Tree: A new Cuisinart coffee maker was boldly labeled as providing "ultimate convenience," which does sound good, and being "absolutely worry free." The latter claim seemed to mean that the coffee maker itself does not worry. One family member received the Pez Lord of the Rings collectors' set, marked as "Limited Edition -- 128,065 of 150,000" and containing "The Exclusive Walmart-Only Eye of Sauron Pez Dispenser." Best was the Pez Education Series presidents set. Get your orange Pez from a miniature James Madison. It's not candy, it's education!
Washington-Dallas Notes: That RG III seems pretty good. But so is the Redskins' zone-read option offense. When the Dolphins rolled out Wildcat plays five seasons ago, initially this worked, but defenses soon realized Miami had only three or four Wildcat plays with no passing threat in this formation. Washington's college-inspired zone-read offense has a dozen basic looks and a strong passing threat. Griffin's league-leading yards per pass attempt comes partly because he throws accurately and partly because zone-read plays are bringing safeties to the line.
Against Dallas, the Skins deliberately did not block Boys defensive star DeMarcus Ware, ran RG III and running back Alfred Morris right at him, and left him flat-footed, unsure whom to defend; whichever way he stepped, the ball went the other way. This is a lot more sophisticated than the Dolphins' Wildcat and similar actions; more planned and schemed than what happens with a scrambling quarterback such as Michael Vick. Eventually NFL defenses will learn to take away the quarterback "pull" and force the rush back inside, which is how the zone-read is defended in college. But NFL defenses haven't learned this yet.
TMQ rails against mega-blitzing, and Washington won the NFC East partly by mega-blitzing the Cowboys. Dallas got a terrible game from its offensive line. On one fourth-quarter Boys snap, aging London Fletcher came through unblocked, though Dallas had six to block six. On another fourth-quarter down, Dallas had seven to block seven but guard Nate Livings never made contact with any rusher -- Livings is overweight and slow, Fletcher changed gaps just before the snap and Livings failed to catch up. With Fletcher in his face, Tony Romo threw a ridiculous fading-backward loop pass that was almost intercepted -- later, on the game's decisive snap, also with a rusher in his face, Romo threw a ridiculous fading-backward loop pass that was intercepted. TMQ still doesn't much like the blitz, but it works against a team like the Cowboys that consistently exhibits low football IQ.
Washington's offensive line had a great night. On the Alfred Morris 32-yard touchdown run that put the Skins in command, the action was a toss left with the fullback leading; Morris cut back right; three -- not one, not two, three -- Washington offensive linemen got downfield blocks, springing Morris so clear there was no Dallas player in the frame for the final 10 yards.
The Redskins' season is already a huge success compared to expectations, which may mean a letdown in the postseason. Defensive coordinators will study film over the winter of how colleges defend what RG III does. But boy the Redskins have been fun to watch in the past two months.
Unified Field Theory of Creep: Reader Peter Wunsch of East Northport, N.Y., reports, "Today my wife received a subscription renewal notice in the mail for Redbook. It warns in all caps, 'FINAL RENEWAL NOTICE.' Her subscription expires March 2017." ESPN editor Dave Wilson recently got this email: "Your subscription to prepaid 12M Xbox Live Gold will expire on January 25, 2014. To avoid interruption of your service, please renew your subscription by January 25, 2014."
You Knew What This Item Would Say: Your columnist received an email ad from Psychic 2013 inviting me to ask "one free psychic question." Wouldn't a psychic service already know my question?
Riding High in April, Shot Down in May: Avery Johnson of the Nets was NBA Coach of the Month in November, then fired in December. What do you mean the Barclays Center has been open for a couple weeks and the Nets haven't won every game? Get rid of the bum!
Maybe Jay-Z will send Johnson a case of Armand de Brignac ("Ace of Spades") with which to drown his sorrows. TMQ thinks this sparkling wine, from a New York state vineyard, is notably superior to the Armand de Brignac that Jay-Z promotes, and retails for $150 per bottle less.
Sportsmanship Watch: Michael Poynter is a walk-on senior quarterback for Rice, and has never played. In the second half of the Armed Forces Bowl, Rice coach David Bailiff sent Poynter in for one play to take the snap and hand off.
In high school football, on Senior Night anyone who has never played is supposed to get on the field for at least one down. High school head coaches who don't follow this tradition should burn in hell for eternity. All colleges have Senior Day or Senior Night, but not necessarily with the proviso that every senior gets a down: The complications are that many college football teams have 100 players, while "senior" carries an increasingly loose definition in the redshirt-and-grayshirt era. It was a classy move by Bailiff to send Poynter in. This will allow him to go through life saying he appeared in a college bowl game.
A Scary Cosmic Thought: Over the years, TMQ has done several items on the gamma-ray burst puzzle of astronomy -- extremely strong fountains of gamma rays that emanate from unknown sources in deep space. Many explanations have been proposed, all assuming uncharted natural phenomena. TMQ always asks -- what if such bursts are the muzzle flashes of doomsday weapons of distant wars?
Reader Trevor DeBus of Riverside, Calif., notes this astronomy story and writes. "Perhaps the unexplained glow is from distant combat involving some kind of energy weapon. The light comes from some event far in the past. But what if whoever or whatever built the weapon is traveling in this direction?"
Most contemporary scientists have no problem accepting contentions that the universe began from a point without dimensions, or contains 100 billion galaxies, and similar mind-bending notions. Yet they tend to scoff at the notion of advanced warlike space aliens as Hollywood silliness. If there really are millions of Earthlike worlds in this galaxy alone, there may be many societies with intelligent life. There may be means of faster-than-light travel, so far unknown to us. And in the one place we know to host intelligent life, there has been both constant war and use of technology to build ever-more-deadly weapons.
So why is it assumed that belligerent intelligent aliens are unlikely? Sadly, it may be that other advanced beings are likely to be very dangerous.
Another Argument for Arkansas-Style Football: San Francisco looks strong with the NFC second seed and a bye week to add complexity to Colin Kaepernick's game. But place-kicker David Akers is a worrisome 29-of-41. Twice in the second half against Arizona, the Squared Sevens went for it on fourth-and-long in the Maroon Zone -- maybe aggressive tactics, maybe lack of confidence in Akers. Harbaugh/West didn't hesitate to change quarterbacks; he may not hesitate to change kickers. San Francisco fans will shudder to remember that special-teams blunders kept the Niners out of the Super Bowl last season.
Texans, Colts Pass Each Other Going in Opposite Directions: The Texans were playing for home-field advantage throughout the postseason, the Colts had locked their best finish and had nothing to play for. Yet it was Indianapolis that performed with enthusiasm.
Houston finished the regular season losing three of its final four, recording just one touchdown in its final 10 quarters. The Texans were the first team this season to clinch a playoff spot, qualifying on Dec. 2. Did they peak too soon, then lose focus? The Texans gave up a 70-yard touchdown pass on third-and-23: a careless, no-focus play. The Giants after the 2007 season were the only one of the past 10 Super Bowl winners to lose their regular-season finale, and in that case they played a tremendous game against the undefeated Patriots. Not a favorable omen for the Texans. Sunday morning, the table was set for Houston to win home-field advantage throughout the playoffs. Now the Moo Cows don't even get a bye.
As for the Colts, Andrew Luck has not only played well, he has played exactly the same style that Peyton Manning played in his best seasons at Indianapolis. Somehow that style fits the city. The Colts had been using high draft choices on offensive linemen, hoping to protect Manning and prolong his career: that meant Luck stepped into a situation with a stout pass-blocking unit. And the Colts' old guys on defense -- Dwight Freeney, Robert Mathis, Antoine Bethea -- have posted a last-hurrah season. Not only did the Colts post a spectacular nine more wins in 2012 than in 2011, right now they are a potent playoff team.
At Least With the Season Over, Flowers Won't Have to Watch Film of This: Corner Brandon Flowers of Kansas City grabbed a fumble and broke into the clear for a likely scoop-and-score. Peyton Manning positioned himself to knock Flowers off balance, then another Bronco brought him down. Flowers, a speed player, was caught in the open field by Manning, one of the slowest NFL starters ever. Flowers lay on the field, pounding his fists in frustration.
The Medic Factor: The horror in Newtown, Conn., put guns and gun crime into the news. Some commentaries including this one, published just before the Newtown murders, argue that the more people who have guns, especially concealed-carry handguns, the less crime there will be, because lawbreakers will fear being shot back at.
As a gun owner, your columnist thinks there is a case for a rifle or shotgun in the home. Rifles are useful for hunting and marksmanship, shotguns are ideal for self-defense; most models of both don't have the large ammunition capacity sought by mass murderers. (No one ever needs to fire 30 rounds in self-defense.) But as a gun owner, your columnist finds it hard to believe that having ever-more Americans walking about strapped would make the discharge of firearms less likely. Be that as it may, here is the crux of the author's argument: "Today, the number of concealed-carry permits is the highest it's ever been, at eight million, and the homicide rate is the lowest it's been in four decades."
Both facts are true -- but does one explain the other? Read this remarkable pre-Newtown article that escaped notice because it ran in a Saturday edition of The Wall Street Journal (Saturday is the week's lowest readership day). Shootings, the Journal reported, have risen almost 50 percent in the United States during the past decade -- which ought to be perceived as a shocking increase in gun crime. Yet homicides are declining, because fewer people who have been shot are dying of their wounds.
Improved medical care, the proliferation of hospital trauma centers and more helicopter ambulances are among factors improving the odds that a gunshot victim will live. Unlike on TV shows, where a bad guy who is shot expires instantaneously, an adult gunshot victim may survive the initial trauma. If bleeding is stanched and the victim reaches an emergency room in the "golden hour" before complications, chances of living are favorable. Especially important to improved survival of gunshot victims, the Journal reported, is that large numbers of medics who served in Afghanistan and Iraq have come home and taken jobs as EMTs. They have all-too-realistic training in keeping gunshot victims alive -- something the Army and Marine medical staffs have gotten much better at.
It may be that research and training on ways to save people hit by bullets represent an unintended consequence of the wars in Afghanistan and Iraq. But two and two usually equal four, and putting these two articles together suggests it is medical progress, not the proliferation of guns, that is the first cause of declining homicide rates.
Better medical care is of course no panacea -- homicides are up in Chicago compared to the recent past, though down significantly compared to the 1990s. Shootings are not up everywhere -- last week New York City Mayor Michael Bloomberg announced that not only are New York homicides at an all-time low, so are New York shootings. New York City after dark is today a much safer place to be than many places where gun ownership is more common.
In the past 20 years, New York City police have become very aggressive about enforcing gun laws -- seizing firearms held illegally, arresting those who carry unlawfully. The Second Amendment creates an individual right of gun ownership, including an individual right of lawful handgun ownership, but also stipulates that gun ownership be "well-regulated." New York City's example shows that regulation can reduce gun crime while preserving the law-aiding individual's gun rights. Why are the wing nuts who run the NRA so big on more guns yet silent about policing and regulation?
Best Crowd Reaction: Buffalo leading 14-9 in the second half, the Bills faced fourth-and-3 on the Jersey/B 32. Bumbling head coach Chan Gailey sent in the place-kicker, and the crowd booed loudly. The temperature was 26 degrees. Below-freezing temperatures subtract several yards from a place-kicker's range, while winter winds swirl in Ralph Wilson Stadium, which has uneven ends. The crowd knew there was no chance of a 50-yard field goal in Buffalo on Dec. 30, and verily, the kick missed.
Gailey was head coach of the Bills for three years and never learned this basic of managing a cold-weather game in the facility where the team performs: a small failing being emblematic of larger failings. Under Gailey, the Bills were 1-19 against teams that finished with winning records. Unlike some head coaches fired this week who've had shining moments (Andy Reid, Lovie Smith), everything about Gailey at Buffalo was a downer. So was everything about his predecessors, Dick Jauron, Mike Mularkey and Gregg Williams. The Bills need a young, ambitious head coach who wants to make his mark in the sport, not a time-server.
Options Versus Grants: Last year when Apple CEO Tim Cook paid himself $378 million, TMQ did a harsh item on the extraordinary avarice involved. Last week, Cook paid himself a mere $4 million for 2012. Was he, as some TMQ readers contended a year ago, unfairly pilloried by yours truly?
Many readers objected that the $378 million figure was inaccurate because Cook received his windfall as stock options. Employees must pay for options. If I hire you to be CEO of Tuesday Morning Quarterback Enterprises, and give you a bundle of options at a strike price of $10, the options are worthless unless TMQ Enterprises stock gets above $10 a share. Readers objected that I should have made clear that Cook's options could end up worthless, or not worth much.
But he did not receive stock options -- rather, stock grants. A stock grant is simply a share conferred; the employee does not pay for it. Last year Apple gave Cook (effectively, Cook gave himself) 1 million stock grants. On the day received, Apple was selling for $378 a share, making the stock grants worth $378 million. Right now Apple is selling for $532 a share, making Cook's grants worth $532 million.
The grants are restricted grants -- he receives the first 500,000 shares in 2016 and the balance in 2021, and must be with the company on both dates. This gives Cook a powerful financial incentive not to jump to a competitor. (Maybe NCAA coaches should receive future-dated stock grants, to reduce weasel behavior.) By 2016 and 2021, Apple's share price may have fallen. If it has fallen a lot by then, Cook's grants will be worth a lot less. Since future stock prices are unknowable, the simple way to put a value on a stock grant is to use its value on the day conferred. That's how the Securities and Exchange Commission values stock grants to executives, and that was the methodology of last year's item.
Assuming the stock grant value on the day conferred, Cook has paid himself $382 million for a year of work, with most of that income deferred to future years. He could have accepted half as much, still been extremely wealthy, and left more for shareholders and workers. (Stocks awarded to executives don't come out of the air; they dilute the worth of stocks currently held by shareholders, while representing income forgone by the company -- instead of giving Cook shares, Apple could have sold the shares and distributed the added revenue to its workforce.) So the best that can be said for Cook is that this year he was less greedy than last year. Meanwhile worker conditions are improving at the Foxconn factories in China that make Apple products, but workers still are paid about $20 per day. Barring future salary and stock Cook may award himself, his pay from now until 2021 works out to about $138,000 a day.
The Football Gods Chortled No. 2: Washington Redskins faithful are over the moon about the performance of rookie Robert Griffin III. The St. Louis Rams are not so happy. When Les Mouflons traded the chance to choose RG III for the Skins' first draft choices in 2012, 2013 and 2014, Rams management assumed the Redskins would stay terrible, which would make the 2013 No. 1 among the top selections in the draft. Instead the Skins finished the regular season 10-6, dropping their first draft choice back into the pack.
When a bad team starts a rookie quarterback, normally this is a formula for losing. Yet the Colts, 2-14 in 2011, and the Redskins, 5-11 in 2011, both made the playoffs in 2012 by starting rookie quarterbacks. The Seahawks, not bad in 2011 at 7-9 but hardly a colossus, also made the 2012 postseason with a rookie quarterback. Because only RG III was obtained in trade, the fine rookie performances by Andrew Luck and Russell Wilson did not produce a disappointed party. RG III's year has left the Rams organization unhappy. The unhappiness will increase if Griffin consistently performs at a Pro Bowl level. St. Louis will be viewed as making a substantial error by not simply staying put and choosing him.
Reader Animadversion: I proposed that making donations to charities or philanthropies during the holidays, then giving the receipt wrapped in a box, is a better way to exchange gifts than giving junk the recipient will just regift in order to get rid of. I noted this is not only good for the world but prevents economic loss in gifting. If you give someone a gift that costs $100 but she values it at only $50, half your expense has been lost. If you donate $100 to a university and give the receipt, all $100 is put to good use.
Reader Ed Novy of Watchung, N.J., adds, "Another benefit to the recipient is that since the donation is being given to them, they can take the tax deduction if they itemize. A $100 donation might knock $25 off an average person's taxes. The recipient can use the $25 to purchase an item she actually wants, or to make an additional donation to charity. So not only is the original gifter doing something for the greater good, the recipient can feel good about the donation while receiving a tax benefit. It's exponential!"
Next Week: Vegas books issue odds on which NFL coaches will be fired in 2013.
In addition to writing Tuesday Morning Quarterback for Playbook, Gregg Easterbrook is the author of "The Leading Indicators" and seven other books. He is a contributing editor for The New Republic, The Atlantic Monthly and The Washington Monthly. His website can be found here, and you can get a notification on Twitter when TMQ is posted.