The quarterbacks who went first and second in the NFL draft lost in the playoffs on the same day; the other first-round quarterbacks from the latest draft didn't make the playoffs; the last man standing is Russell Wilson, passed on by all teams 'til the middle rounds of the draft because at 5-foot-11, he is "too short."
If Russell Wilson is too short, give me short!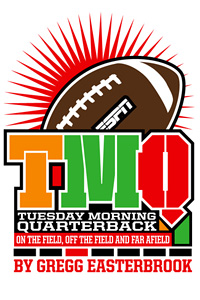 Facing Baltimore, first overall selection Andrew Luck wilted under a steady blitz. Experienced quarterbacks want to be blitzed -- if Baltimore tries the same at Denver, Peyton Manning will eat the Ravens' lunch. But Luck is just a rookie, and looked like one during his first-round exit.
Facing Seattle, second overall selection Robert Griffin twisted his knee late in the first quarter, lost his amazing quickness, then lost the game. RG III throws himself at a defense, taking big hits. Experienced quarterbacks avoid big hits. But Griffin is just a rookie, and looked like one during his first-round exit.
Then there was Wilson. Washington blitzed him hard, and by the fourth quarter, he wanted to be blitzed, because he was beating this tactic like a veteran -- see more below. Wilson ran for 67 yards, including the game's longest rush, but whenever a defender had him in his sights, he stepped out of bounds, slid or threw the ball away.
Wilson played like a seasoned veteran. One reason is that he had the most college starts of the young-gun quarterbacks. Wilson started 50 games in college, versus 40 for Griffin and 38 for Luck. Add another dozen starts to RG III and he will avoid big hits. Add another dozen starts to Luck and he'll be looking forward to the blitz. Wilson already has these skills.
But he's too short! Plus he has a pencil-thin mustache. (Hard to be sure, but then that's the point.) Give me a quarterback with a pencil-thin mustache!
During the offseason, the Seahawks spent lavishly to acquire Matt Flynn, backup to Aaron Rodgers. Wilson was tabbed midway through the draft to be Flynn's understudy. Seahawks coach Pete Carroll saw how well Wilson performed in training camp, and had the guts to hand him the job, keeping the higher-paid quarterback on the bench.
Early in the year, Wilson ran a simplified offense. Forget the final call in the Seahawks-Packers game. Why was Seattle on the Green Bay 22 in the first place? In a last-second drive, Wilson did not panic. By season's end, Wilson was running a full offense, and running it well. Sunday, the Seahawks faced fourth-and-1 with 3:21 remaining. In a simplified offense, Wilson would have handed off and watched. Carroll let Wilson play-fake and throw: first down, and the contest was on ice.
Soon touts will be saying that Luck and RG III next season will rise to the top as heirs to the mantles of Tom Brady and the Manning brothers. Consider instead this proposition: Russell Wilson may be the NFL's best young quarterback.
Besides Wilson's talents, the opening playoff weekend showed that if there were any doubt, the NFL is a passing league.
Washington and Minnesota went into the weekend as first- and second-ranked rushing teams, and both lost. Both could not complete forward passes, and if you can't pass in a passing league, it does not matter how well you rush.
Beginning in 1935, the NFL had 46 consecutive seasons with more rushes than passes. In 1984, there were more passes than rushes, a trend that has continued. The NFL just completed the 29th consecutive season in which the ball was thrown more than run.
In 2012, NFL teams averaged a net of 231 passing yards and 116 rushing yards. A decade before in 2002, the averages were 212 passing yards and 116 rushing yards. Step back another decade to 1992, the averages were 188 passing yards and 110 rushing yards. Step back to 1982 , the averages were 199 passing yards and 118 rushing yards. In the last generation, NFL rushing averages have declined a tiny bit, while passing averages are up 16 percent.
It's a passing league. Rushing helps but is not the determining factor. If you don't have a top quarterback, in the NFL you are toast. And the Seattle Seahawks may have the best young quarterback.
In college football news, the newly crowned champion is a repeat champion. I don't refer to the Alabama Crimson Tide. I refer to North Dakota State.
Division I-AA has a playoff system that determines a titleholder, while the BCS bowls are essentially highly hyped exhibition games. As TMQ noted in September, throughout last year it was the banner of North Dakota State, not of Alabama, that hung in the hall of champions at NCAA headquarters in Indianapolis. Now Alabama repeats as BCS victor, but it is the banner of North Dakota State that will remain at NCAA headquarters another year. North Dakota State, not Alabama, is the college football champion
Hail to the Bison!
Stats of the Week No. 1: Seattle won on the road in the playoffs for the first time in 29 years.
Stats of the Week No. 2: Minnesota finished 0-5 when playing outdoors.
Stats of the Week No. 3: The Ravens, who go on the road to Denver, under coach John Harbaugh are 34-7 in Baltimore and 25-23 away.
Stats of the Week No. 4: In the postseason, Houston is 2-0 versus Cincinnati, and has never beaten any other team.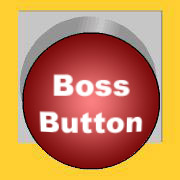 Stats of the Week No. 5: Marvin Lewis is 0-4 in the playoffs as a head coach.
Stats of the Week No. 6: In the first quarter, the Redskins had 129 yards of offense; the Seahawks had 28. For the remainder of the contest, the Seahawks had 352 yards of offense and the Redskins had 74.
Stats of the Week No. 7: Last season Green Bay and New England, the two worst defenses, won the first seeds. This season, home field advantage went to Denver, with the second-best defense, and Atlanta, at 24th. Three of the last four first seeds have gone to weak defensive teams.
Stats of the Week No. 8: After the 2008 (Arizona), 2009 (Indianapolis) and 2011 (Giants) regular seasons, the lowest-ranked rushing team made the Super Bowl. After the 2012 regular season the 29th-ranked rushing team (Atlanta) won the NFC first seed.
Stats of the Week No. 9: In the Cotton Bowl against Texas A&M, Oklahoma gained 401 yards on offense, turned the ball over just once and lost by four touchdowns.
Stats of the Week No. 10: Next weekend the Broncos host Baltimore at Sports Authority Field. Peyton Manning is 2-7 in outdoor games played in January.
Sweet Play of the Week: The host Redskins leading 14-13 with 10 minutes remaining, Seattle faced third-and-5 on the Washington 27. RG III was playing hurt, but so was the Bluish Men Group kicker. Marshawn Lynch took an inside handoff, then cut outside. Lynch and quarterback Russell Wilson saw a lane to the end zone -- and Wilson sprinted ahead of Lynch to get the final block, the touchdown and the winning points. Quarterback not only gets a big block, he outruns his own tailback. Sweet.
Sour Play of the Week: Ravens leading 24-9, Indianapolis faced fourth-and-1 on the Baltimore 18 with 5:38 remaining. The Colts came out empty backfield -- needing only one yard! The call was a dinky-dunky sideways super-short throw that was intercepted and returned to the Indianapolis 44, icing the contest for the Nevermores.
Empty backfield on fourth-and-1! The football gods surely waxed wroth. Though, TMQ must note the Seahawks went empty backfield for their deuce attempt and converted, an NFL two-point try being essentially a fourth-and-2.
One thing happening with the Colts' fourth-and-1 decision was that with offensive coordinator and backup head coach Bruce Arians in the hospital with the flu, quarterbacks coach Clyde Christiansen was the play-caller. Quarterbacks coaches want their quarterbacks to make the plays, and may call too many passes. On fourth-and-1, the quarterback doesn't need to be alone in the backfield.
Sweet 'N' Sour Play of the Week: Though Robert Griffin was shaky due to injury, the Redskins still entered the fourth quarter holding the lead at home.
The previous week versus Dallas, Washington was blitz-wacky, blitzing on about half of the Cowboys' snaps, and it worked. But Dallas is a team with low football IQ; the Seahawks possess football IQ.
Washington blitzed a lot against Seattle, knocking the Seahawks back out of field goal range with a big blitz on third-and-9. Now Seattle, trailing 14-13, faces third-and-10 on its 46 with nine minutes remaining. Washington blitzes five. Russell Wilson by this point expects the blitz and hits tight end Zach Miller with a quick curl for a 22-yard gain, setting up the go-ahead touchdown. Sweet for Seattle. For the Redskins, their blitzing became so predictable, by the fourth quarter it worked in Seattle's favor. Sour for Washington.
Penn State Miasma Gets Even Deeper: TMQ lauds Bill O'Brien for not walking out after a single year for more money in the NFL. Forswearing big bucks in order to keep his promise to a troubled college speaks well of O'Brien as a person of character. That Penn State even at a low point can inspire loyalty speaks well of the school.
Character is not a word that comes to mind regarding Pennsylvania Gov. Tom Corbett. As Pennsylvania's attorney general, in 2009 he convened a grand jury on the Penn State football child rape allegations, then known to only a handful of people beyond the victims. More than two years passed before the allegations became an indictment. Legal proceedings often are slow, but should be accelerated when there is reason to suspect ongoing crimes. Instead Corbett took his time. Inaugurated as governor in January 2011, Corbett acquired a seat on the Penn State board of trustees, yet said nothing about his knowledge that there was all but certainly a monster loose on the campus, again failing to prevent future victims.
Sometimes law enforcement officials tolerate having criminals on the loose in order to set traps for them -- this is the nature of stings. But Corbett set no traps for Jerry Sandusky, Corbett just dragged his feet. Most states, and federal standards, forbid the disclosure of information learned during grand jury proceedings, until such time as indictments may be issued. But no rule of legal ethics forbids a prosecutor from providing to third parties information obtained in any way other than during a grand jury session. Corbett could have warned the Penn State board; he could have warned the public.
Recall that in 2008, Patrick Fitzgerald, U.S. attorney for Chicago, revealed that Gov. Rod Blagojevich was trying to sell appointment to Barack Obama's old Senate seat. It took four years to convict Blago of corruption in office; he is now in prison. The U.S. attorney wanted to make sure the crime in progress -- selling an office -- stopped right away. Corbett, as the Pennsylvania attorney general, should have been concerned with stopping Sandusky's crimes right away. Instead Corbett dragged his feet, doing nothing.
Now we know why Corbett did nothing -- because he's content with the appearance that money for Penn State football is more important than safeguarding children.
Last week Corbett filed a lawsuit seeking to overturn the NCAA's sanctions against Penn State. The lawsuit is a transparent publicity stunt. That Gov. Corbett uses the courts for a publicity stunt makes one wonder if he was competent as an attorney general. That he hired an outside law firm to push his inane case makes one wonder in what other ways he is wasting Pennsylvania taxpayers' money. That he wants Penn State to enjoy the benefits of NCAA membership without facing the consequences of violations sets a terrible example.
The suit has little chance of success, as it is hard to believe Corbett has "standing." Generally, individuals can't storm into court filing lawsuits against whatever they dislike: they must be a party to the controversy. Penn State could sue over the NCAA sanctions, but the NCAA did not sanction Gov. Corbett, so where is his standing? (Corbett does not have standing as a board member because boards act by majority; the Penn State Board of Trustees could sue the NCAA, but individual members cannot.) That Gov. Corbett theatrically announced a lawsuit likely to be tossed out of court over standing, a concept taught in One L, again calls into question whether he was competent as an attorney general.
Gov. Corbett said he filed the suit to restore "the prominence of the Penn State football program," in order to bring money to "local businesses and the citizens of Pennsylvania." These are deeply disturbing words. It seems that Corbett thought Penn State football money mattered more than acting quickly to protect children from abuse.
Corbett closed his publicity-stunt press conference by complaining that the NCAA sanctions punish the school community generally, not Sandusky specifically. The whole point of the NCAA sanctions was to punish the Penn State community! The NCAA has no criminal jurisdiction over Sandusky or others who may be convicted in the case; it does have jurisdiction over institutional misconduct by a member. Though 99.9 percent of Penn State students, faculty and alumni knew nothing about the crimes, nevertheless there had to be institutional consequences. Had football gone on as if nothing happened, that would have made Penn State's shame worse.
Penn State deserves credit for disassociating itself last week from Gov. Corbett's cheap publicity stunt and reiterating that it accepts the NCAA's judgment. For Penn State and its community of students, faculty and alumni to accept the sanctions shows they feel remorse regarding the school's sins. But the whole turn of events gives the impression that institutional rot in high places in Pennsylvania is worse than feared. The rot extends to the governor's office.
Bring Back Bud Grant: One of TMQ's immutable laws holds, Cold Coach = Victory. Last week, preparing to play a game at frigid Lambeau Field -- kickoff temperature 29 degrees -- the Vikings practiced indoors because coach Leslie Frazier didn't want to be out in the cold, as noted by reader Eric Pepin of Roseville, Minn.
Bud Grant, who would not allow heaters on the Minnesota sideline back when the team played outdoors, must have blanched. One reason Bill Belichick's Patriots have been a dominant postseason team is that they practice outside. The Flying Elvii are 57-14 under Belichick from Dec. 1 on, partly because they practice in cold and are not afraid to play in the cold. The Vikings practiced in warmth, then played poorly in cold.
Hell Installs Furnace System: You can't make this sort of thing up.
Indianapolis at Baltimore: This once-and-future-Colts pairing was decided by what did not happen -- six times Andrew Luck hit his receivers with perfect passes, and they did not make a routine catch. Had Colts receivers not dropped so many passes, the outcome might have been different.
Ray Lewis, playing his final game before the Baltimore crowd, also dropped a routine catch. An errant Luck throw hit Lewis on the hands: he bobbled it twice, then the ball hit the ground. In addition to a cyborg-style arm brace, Lewis wore a tinted visor and a faceguard that looked like security fencing. Lewis seemed to be in costume to play a Breen on Star Trek. All the stuff in front of his face surely meant he could not see the ball properly.
The Ravens blitzed a great deal and the Indianapolis offensive line, with problems at right tackle, thrice allowed rushers a free run, unblocked, to hammer Luck. In the first half, Luck tried to make the standard response to the big blitz, by throwing deep -- in a big blitz, the corners are in single coverage. But Luck failed to complete any deep strikes in the first half; in the second half, the Colts went to dink-and-dunk passing, which meant the defense was dictating the terms.
Baltimore played with great emotion, owing to Lewis' return, his final home contest and the surprising fact that Lewis was able to perform well. Lewis is a sure Hall of Fame entrant. He's also the last of a dying breed, having spent his entire 17-year career in the same place.
Now Baltimore heads to Denver, which has won 11 straight, has the best overall stats in the NFL (only team in the top five in both offense and defense) and possesses the altitude advantage of Sports Authority Field. Obviously Peyton Manning has played well. More important, Denver has talent across the board. In retrospect, it may be that the reason Tim Tebow was able to take the Broncs to the playoffs last season is that the club was on the upswing of a talent cycle. Offensive line, front seven, secondary -- the Broncos have quality and depth.
Both AFC divisional contests -- Houston at New England and Baltimore at Denver -- have the makings of a walkover. Of course TMQ's motto is All Predictions Wrong or Your Money Back.
Republicans, Democrats, Lemmings Meet at Fiscal Cliff: At least the fiscal cliff deal announced last week had an element of humor relief -- the claim by President Barack Obama, embraced uncritically in news reports, that the tax details are permanent. "Permanent" in this sense appears to mean "may last a couple years, depending which way the wind blows."
George W. Bush's 2001 tax cut was written as a measure that would expire in a decade. The legislation was gimmicked that way to prevent the Congressional Budget Office from projecting trillion-dollar deficits far into the future. Obama's payroll tax holiday was presented as a one-year expedient, then extended twice. Last week's action is "permanent" only in comparison to measures such as these, which were programmed to self-destruct. Congress can change any detail of the "permanent" agreement reached last week, and change any detail any time it pleases. The 112th Congress which just closed shop enacted three major tax bills, each amending the most recent. Nothing is "permanent" in tax policy. That's part of the problem.
As for the fiscal cliff agreement, it may charitably be called a fiasco.
Obama achieved the political goal of raising taxes on the top 1 percent. For some, this was visceral: The Democratic Party's left wing longs to punish the making of money. The president's motive was straightforward: in November, the public voted for higher taxes on the rich, so Obama fulfilled a campaign promise. Increased taxation of the rich clearly was necessary, but also was the sole politically attractive fiscal maneuver available. Now it's been used up -- the arrow has been shot. Tax-the-rich is no longer available as a deficit-fighting policy alternative.
Last week every difficult decision about revenue and spending was kicked down the road. What's being depicted as a great bipartisan achievement really was a mutual Republican-Democratic decision to pretend something happened.
Higher rates on the topmost incomes cannot alone stop growth of the national debt. Defense cuts, entitlement reductions, more taxes on the middle class -- there's no long-term solution (other than an eight-cylinders economic boom) that does not involve defense and entitlement cuts plus raising taxes on average people, who for a generation have enjoyed steadily higher government benefits at lower federal income-tax rates. Defense cuts, entitlement reductions and middle-class taxes are the crunch issues of confronting the national debt. Yet for the second consecutive time — the debt-ceiling showdown of 2011, now the fiscal-cliff showdown on 2012 — all action on substantive issues was studiously avoided.
Medicare taxes on the affluent were already scheduled to rise this year by 0.9 percent to underwrite part of Obamacare. (They are only 0.9 percent increases, certainly not 1 percent increases!) Mid-affluent taxpayers who own stocks will see a scheduled 3.8 percent rise in the capital gains tax to underwrite another part of Obamacare. (It is certainly not a 4 percent rise!) But any serious deficit reduction will require higher taxes on the middle class too.
At least the higher taxes on the rich, agreed to last week, raise $60 billion annually to reduce the deficit. No wait, the deficit does not shrink. Having legislated $60 billion in new revenue, Congress immediately spent every penny.
Half of the new revenue was spent to award another year's extension of unemployment benefits. Loss of unemployment benefits is a severe concern in the lives of some Americans. The unemployment premium deducted from paychecks funds 26 weeks of benefits. Already many who lost jobs have received a year and a half of benefits free, and now the figure rises to two and a half years free. Most people would rather be working than receiving unemployment checks, but two and a half years of free pay is pretty generous. As the new book A Nation of Takers shows in great detail, social welfare policy treats middle America more generously than most pundits and activists claim. One key fact from the book: when John Kennedy was president, 28 percent of U.S. households drew federal benefits, while today 48 percent do.
The other $30 billion raised last week has already been spent to prevent a scheduled reduction of Medicare physician payments. TMQ pointed out last year that at the end of the Clinton administration, Congress mandated a reduction in Medicare physician payments -- then annually since has postponed the reduction. Last week's action marks the 13th consecutive year Congress postponed cuts in Medicare payments. The ObamaCare plan becomes an ocean of red ink without the assumption of $716 billion in unspecified future Medicare reductions. If the White House and both parties in Congress lack the will to cut Medicare by $30 billion today, how is a $716 billion future reduction magically supposed to happen? The claimed future Medicare cut appears pure make-believe. That means the looming national debt will be much higher than the White House is pretending.
Last week's "fiscal discipline" decision included about $40 billion in new tax cuts to special-interest groups and campaign donors. Twelve billion more in tax credits for wind energy, extending what was sold, at enactment in 1990, as a short-term transitional plan. Two billion dollars in subsidies for biodiesel, a very costly alternative fuel at a time of cheap natural gas. A $225 million tax giveaway to rum producers. Tax giveaways to subsidize auto racing, a vital component of the economy. These and other pork-barrel expenditures buried in the fiscal-cliff deal were said to be paid for by new revenue from a change in tax treatment of IRAs. But that change, which essentially borrows tax revenue from the future and spends it now, makes the country's long-term fiscal picture worse.
To top off the fiasco, delaying the sequester by three months, as Congress and the White House just did, adds about $27 billion to the national debt. Don't worry, Senate Majority Leader Harry Reid (D-Nev.) said Congress will make up that amount -- with unspecified future cuts at an unspecified time.
In sum, last week Congress and the White House pretended to agree to a deficit-cutting plan, then immediately increased the deficit. "Fiscal discipline" did not last till the end of the first day!
Coaches' Employment Office: Bruce Arians, fired by the Steelers as offensive coordinator after the 2011 season, now is a hot name for head coaching vacancies. Surely the football gods chortle.
As for Chip Kelly, who has interviewed for three NFL jobs in recent days, why did he consider leaving his great gig at Oregon -- fabulous program, beautiful place to live, adoring college press corps, automatic win after automatic win -- for the knives-in-the-back environment of the NFL? Yes, the NFL pays more. But if you're making $3 million a year, Kelly's reported Oregon salary, money should not be your big concern in life.
Kelly flirted with the mistake Steve Spurrier made when, in 2002, he left a great gig at Florida for the Redskins. Spurrier's multiple-receiver offense had been tearing up college football. He wanted that offense to tear up the pros, because this would cause him to be proclaimed a coaching genius. But Spurrier's "Fun and Gun" was not that different from the four-wide-receiver "Run and Shoot" offense that had been used in the NFL a decade before, by teams such as Atlanta and Houston. At Florida, Spurrier played with a gigantic recruiting edge over his rivals; at the Redskins, he had to work with the same level of talent as everybody else. Spurrier's offense flopped in the NFL, then Spurrier flopped. He got a big severance check, but has been trying ever since then to recreate the great situation he walked away from at Florida.
Kelly may have hoped his Blur Offense would tear up the NFL, causing him to be proclaimed as a coaching genius. But the Patriots already use a very quick-snap attack. The Redskins, Seahawks, Panthers and Forty Niners already use the zone read the Ducks employ. At Oregon, Kelly has twice the talent as his rivals; at an NFL team, he'd be lucky to have a 5 percent talent edge. If Kelly someday jumps to the NFL, it may not be long until he is cashing a generous severance check and trying to recreate something like the great situation he left at Oregon.
Minnesota at Green Bay: Any doubts about whether the NFL is now a passing league were resolved when the Vikings tried to perform with the sport's best running back but no quarterback. Why Minnesota did not simply have Adrian Peterson and Joe Webb alternate rushing in opposite directions is vexing. The Vikings finished the game averaging 5.8 yards per rush and 4.8 yards per pass. Adjusting for sacks and scrambles, Vikings coaches radioed in 22 rushing plays for Adrian Peterson, three rushing plays for Webb and 37 passing plays for Webb. Even once Minnesota was behind, that made no sense.
Trailing 24-3 with nine minutes remaining, the Vikings punted on fourth-and-2. Who cares if the spot was the Minnesota 17, that punt made victory impossible. It's the playoffs, there is no tomorrow! Going for it might have kept Minnesota's slim hopes alive. Punting made it certain the Vikes would lose. Why did Minnesota punt?
Then scoring to pull within 24-10 with three minutes remaining, rather than onside kick, Leslie Frazier had the Vikings kick away. Then after punting on fourth-and-2 when trailing by 21 points in the fourth quarter -- with three seconds remaining, the Vikings spiked the ball to stop the clock and execute one final completely meaningless play. Oh.
The Packers snapped a recent troublesome streak in the playoffs at Lambeau Field -- Green Bay had won 13 consecutive home postseason games, then gone 2-4 in the postseason at home until Saturday. Green Bay has won 12 games but looks shaky. The Packers continue to line up in an empty backfield on third-and-short, which just can't be a good long-term strategy. They continue to use funky defensive fronts with only one man in a down stance.
Aaron Rodgers has been sacked 54 times so far because defenses don't need to honor the run. Green Bay's leading rusher for the season, Alex Green, had 464 yards. Thirty-seven players, including three quarterbacks, ran for more. It is a passing league, but that does not mean a team can advance by passing solely.
Christie Speaks from Somewhere in the Swamps of Jersey: Last week was a busy one for spending borrowed money. New Jersey Gov. Chris Christie got a lot of attention for denouncing his fellow Republicans in Congress for delays in deficit-financed special federal aid linked to Hurricane Sandy. The mainstream media love it when Republicans turn against each other!
Bear in mind that just four months ago, giving the keynote address at the Republican National Convention, Christie declared to thundering applause, "The math of federal spending does not add up. With $5 trillion in debt added over the last four years, we have no other option but to make the hard choices, cut federal spending and fundamentally reduce the size of this government."
So when Christie can advance his career by denouncing deficit spending, he denounces deficit spending. When Christie can advance his career by demanding subsidies, he demands deficit spending for subsidies.
If Christie had said that seeing the Sandy devastation made him think he was wrong about the role of federal spending, that would have gotten my respect. But rather than admit he'd been wrong in his previous statements, he engaged in self-aggrandizing political hypocrisy. What a phony!
Some Sandy aid is needed. But how much will go to people and businesses who acted irresponsibly by not purchasing homeowners, renters or business insurance, or who moved into waterfront buildings while ignoring warnings about the need for flood insurance?
Last Friday, Congress granted $9.7 billion in new borrowing for Sandy victims who did act responsibly, and had flood insurance. That expense cannot be argued with. Christie and others from New York and New Jersey want an additional $50 billion. Why should people who live in California or Georgia or any other state be penalized to provide a pot of gold to New Jersey officials who were too busy using publicly funded helicopters for personal travel to prepare their states' low-lying areas for the inevitable storm? If Congress awards another $50 billion, this will create a lavish supply of funny-money for local politicians to steal from.
Suppose people who live in other states should indeed provide bailout money to those harmed by hurricanes such as Katrina and Sandy -- there's an implicit social contract regarding natural disasters. Suppose most of the expense of Sandy aid will help deserving people, and not be wasted.
Still, the money doesn't come from the sky. If Congress decides to extend a huge amount of emergency funding to New York and New Jersey, either taxes should rise to cover the cost, or other federal spending should be cut. The House Republicans who opposed the initial bailout, drawing Christie's ire, did not say they opposed aid to hurricane victims. What they said was that every dollar given to hurricane victims should be offset by a dollar cut somewhere else. And they were right: "We have no other option but to make the hard choices."
You're Outta Here: Fifteen-year veteran Takeo Spikes -- a Pro Bowler who holds the dubious distinction of having played more NFL regular season games than anyone else, 219, without appearing in a playoff contest -- was ejected for fighting in San Diego's season finale. If Spikes retires, then his very last play was being tossed from a game.
He'd be in good company. On his very last play of his final game in 1997, Steve Tasker, best special-teams performer ever and also a pretty good wide receiver, was ejected. There is no special-teamer in the Pro Football Hall of Fame. Tasker is a semifinalist this year. If he doesn't make the Hall of Fame then no special-teamer ever will.
Seattle at Washington: The game couldn't have started better for Washington, with two touchdowns on two possessions; at one point, the Skins had run 19 snaps for 14 points compared to a lone three-and-out for Seattle. The national television audience got a look at Skins rookie back Alfred Morris, the league's No. 2 rusher who complied two 1,000-yard rushing seasons at Florida Atlantic, then slipped to the sixth round because he is "too slow" at 4.7. The audience got a look at Redskins tackle Tyler Polumbus, undrafted and waived by three NFL teams, who had a Pro Bowl-caliber season and against Seattle recorded a rare downfield pancake block, on a Morris run setting up Washington's first score.
The initial Washington touchdown pass was a short curl in the left flat to Evan Royster, who had never caught a touchdown pass. On the second Washington touchdown pass, a wide receiver went in motion left then ran an arrow into the left flat, drawing the safeties away from backup tight end Logan Paulsen, an undrafted player who rarely sees the ball. Paulsen caught a touchdown pass in the same place Royster caught his.
What a sweet start! Washington did not score again, and the knee of RG III was but one reason. After the first quarter, the Bluish Men Group defense -- best in the league versus points -- had a fabulous outing.
Pete Carroll knows college-style offenses, having recently spent years facing them. This season, the 'Hawks faced three teams running the college-style zone-read option: Carolina, San Francisco with Colin Kaepernick at quarterback and the Redskins. Seattle beat them all, allowing an average of 13 points per game to zone-read teams. Carroll has taught his defense to force the ball back inside on zone-read plays, which is the adjustment the whole league will make next season. Note that in the other San Francisco-Seattle game, Alex Smith started, the Forty Niners played a pro-style offense, and the Forty Niners won -- something Harbaugh/West might think about if the Hawks and Niners meet in the NFC title game.
After the first quarter, Washington just couldn't throw -- the 'Skins completed six passes in the first quarter and seven passes for the rest of the game. It's a passing league, and if you can't complete passes you can't win, as the Vikings learned, too. Griffin couldn't plant properly but also seemed befuddled by the Seahawks' defense. On the play before he collapsed, Griffin was sacked for a 12-yard loss -- he kept retreating, indecisive.
After Griffin left, Kirk Cousins completed a couple of passes, and there was still time for a comeback. Then Seattle blitzed six, causing an incompletion; blitzed five, causing an incompletion; and blitzed seven, causing an incompletion on fourth down. Each time at least one rusher came through the Washington line unblocked, practically beating the snap to Cousins.
Seattle advances, so two more comments about the Skins, who now must shut it down:
• When Washington scored to make it 13-0 late in the first quarter, Seattle was called for roughing the passer. The penalty was enforced on the kickoff, which became a touchback. That enforcement was coach's choice -- Mike Shanahan could have had the penalty enforced on the try. That would have moved the spot to the Seattle 1. If Washington had taken the penalty on the try, then gone for two -- the Skins averaged 4.5 yards rushing on the night -- Seattle would have been reeling, down 15-0. Instead of a chance to put the visitor on the ropes early, Shanahan took a touchback, which the kickoff might have been regardless.
• For all the attention to the final home game of Ray Lewis, this might have been the final home game of London Fletcher, who plays the same position. Fletcher's career is the same length as Lewis's, his career stats for tackles, interceptions and sacks are just slightly below those of Lewis. Both have won Super Bowls; Fletcher was an undrafted free agent from a Division III college, while Lewis was a No. 1 choice from a football factory. That Fletcher has achieved so much as an undrafted player from a little school is in some ways more impressive than Lewis's achievements -- and unlike Lewis, Fletcher has never been a lawbreaker.
Yet Lewis is a mega-star and Fletcher is some guy in pads. One can't help thinking the core difference between them is that Lewis dances, struts and points at himself.
Sweet College Play: Six years ago, Boise State used a behind-the-back Statue of Liberty handoff to defeat Oklahoma in a big bowl game. You'd think the Sooners would be wary of this play! Friday night, Texas A&M sent a man in motion left; at the snap, Johnny Manziel faked a quick flare pass to the man who had gone in motion, then made a behind-the-back Statue of Liberty handoff to Kenric McNeal, who threw a 20-yard pass. The Aggies scored a touchdown on the possession, and never looked back.
Fourth Quarter Scorecard: A football game is about who plays well in the fourth quarter, and a football season is about who plays well at the end. The Giants and Packers, the two most recent Super Bowl champions, sputtered during the regular season but played magnificently at the end.
As for the fourth quarter, here is the rundown of this year's postseason invitees, by points. Note the three teams with the worst net points in the fourth quarter all lost in the first round of the postseason.
• Denver: plus-70
• New England: plus-53
• Green Bay: plus-50
• Atlanta: plus-45
• San Francisco: plus-32
• Seattle: plus-31
• Baltimore: plus-19
• Cincinnati: plus-15
• Houston: minus-9
• Indianapolis: minus-15
• Minnesota: minus-18
• Washington: minus-27
Weasel Coach Watch: Dave Doeren and Bret Bielema left Northern Illinois and Wisconsin, respectively, on the eve of BCS bowls which their schools proceeded to lose. Doeren and Bielema are weasels who care only about dollar signs for themselves. The question is, why did their contracts allow them to bolt?
Some Division I coaches have contracts with buyout clauses. Essentially a buyout clause says, "Here are the circumstances under which we will permit you to shaft us." Why do colleges offer such deals? It's like drafting a prenup with a clause for infidelity. If a college hiring a coach assumes his intent is to break his word the instant greenbacks are waved, why hire him?
Many businesses deal with this problem by noncompete clauses. Such a clause typically says, "If you decide you want to leave before the term of the contract is complete, you are forbidden to take a similar job in the same industry until the term would have been finished." Noncompete clauses protect businesses from being used as leverage by key employees who aren't honest about the long-term plans. Why don't football factory universities put noncompete clauses in head coaches' contracts?
TMQ Betting Tip: TMQ readers know my compromise with my Baptist upbringing is to be pro-topless but anti-gambling. Serious wagering brings loss and regret, and can destroy lives. But if you're making the harmless $5 workplace bet on the NFL playoffs, take the home teams this coming weekend. Home teams in the NFL divisional round are the surest thing in sports.
Since the current playoff format was adopted in 1990, home teams in the divisional round are 67-25, a 73 percent winning figure. The reason the home teams are at home in the first place is that they are the best teams. Equally important, in the divisional round the home teams have spent a bye week relaxing in hot tubs while their opponents were out being pounded. Home teams dominate the NFL divisional round — check-mark them in your office pool. You don't even need to know who's playing!
A week later in the championship round, the home advantage dissipates. Since 1990, home teams in conference championship games are 28-18, a 61 percent winning figure. That's only a tad superior to the rate at which home teams win all games; this season, home teams won 57 percent of the time. For the championship round, nobody's had the previous week off, and the Super Bowl is just one W away. Players leave everything on the field in championship contests.
Thus at the next step, the home team won't necessarily be the favorite. But this weekend, look homeward. Of course if the visitors win, remember the Tuesday Morning Quarterback promise: All Predictions Wrong or Your Money Back.
The home team that looks vulnerable this weekend is Atlanta. Not only is head coach Mike Smith 0-3 in the postseason, the Falcons are unimpressive statistically.
Teams Ahead by 35-3 Should Watch Out: This week marks the 20th anniversary of the Bills-Oilers playoff contest, greatest comeback in NFL annals. Beyond the memorable touchdowns and the insane level of crowd mania reached when the Bills won in overtime, these things stick out regarding the game:
• From the point at which the Oilers took a 35-3 lead, Houston offensive coordinator Kevin Gilbride called 22 passing plays and four rushes. The Oilers kept throwing incompletions that stopped the clock, sustaining Buffalo's comeback. Once the count was 35-3, had the Oilers simply run up the middle for no gain -- or had Houston coach Jack Pardee ordered Gilbride to switch to rushing plays -- the Oilers all but certainly would have won. Gilbride now wears two rings as offensive coordinator for the Giants' recent Super Bowl victories. His performance in the Bills-Oilers game was the nadir of the pass-wacky mindset.
• Having come back from 35-3 to 35-24, Buffalo faced fourth-and-6 on the Houston 18. Most coaches would have done the "safe" thing here and taken a field goal for a 35-27 deficit. Marv Levy not only went for it, he called a four-verticals play with all wide receivers going to the end zone. The touchdown made it 35-31 and at that point the Bills, playing at home, had the inside track.
Levy's call -- like many head coaches, he called fourth-down plays -- was one of the best in football annals. Yet when he reached the Super Bowl, Levy developed the yips on fourth down. Twice against the Giants in the Super Bowl, he had the Bills punt on fourth-and-short in Jersey/A territory. The first Bills-Cowboys Super Bowl was Dallas 14, Buffalo 7 when the Bills faced fourth-and-goal on the Dallas 1. Levy called an empty backfield-pass that was intercepted. Dallas had a dime defense on the field, with no middle linebacker. Had Buffalo simply run a quarterback sneak, a touchdown was likely. On the next possession, score still 14-7, Buffalo reached fourth-and-1 on the Dallas 3, and Levy sent in the field goal unit. The game was for all intents and purposes over with that decision.
Al Gore to Play Dr. Evil in Next "Austin Powers" Sequel: News reports say Al Gore will put about $70 million in his pocket from selling Current TV to Al-Jazeera. Assuming the planned Al-Jazeera America comes to U.S. cable systems via the old channel of Current, that seems a healthy development: the more diversity in news media, the better. Al-Jazeera's Arabic-language broadcasts include anti-American and anti-Israel commentary. The United States believes in freedom of speech: if we're going to favor free speech, there will be anti-American and anti-Israel views. We can argue with those views, but we can't object to their airing on cable.
The more professional and independent Al-Jazeera becomes, the better for the Arab world. That Al-Jazeera correspondents have been thrown out of Algeria, China, Egypt and Libya for reporting information that despotic regimes wanted to hush up is a healthy development.
The Current TV sale shows once again that Gore will say anything, do anything to benefit himself. Al-Jazeera is funded by the government of Qatar, which derives nearly all its revenue from oil sales. Gore has repeatedly declared that fossil fuel use will trigger an environmental calamity. But it seems oil profits are fine so long as they go to him.
A few years ago, TMQ proposed that Gore was turning into "The Penguin," as played by Danny DeVito. Now with this global conspiracy angle, he's turning into Ernst Stavro Blofeld, as played by Donald Pleasance. Is Gore in some underground master control room, stroking a cat as he chortles about his oil windfall?
'Tis Better to Have Rushed and Lost Than Never to Have Rushed at All: Leading Clemson 24-22, LSU had possession at midfield, facing second-and-2, with two minutes remaining in the Chick-fil-A Bowl. TMQ's Law of the Obvious holds: sometimes all a football team needs to do is run up the middle for no gain, and things will be fine. Instead, LSU went incompletion, incompletion, punt; Clemson took the ball the other way and kicked a 37-yard field goal as time expired, winning the game. The two incompletions stopped the clock; had LSU simply rushed twice for no gain, then punted, Clemson would have run out of time.
Unified Field Theory of Creep: Grant Greentree of Sydney, Australia, writes, "On January 3rd, I dropped into my local Woolworths supermarket to get some provisions and was greeted at the entrance to the store with freshly baked hot cross Easter buns. Lent begins this year on February 13th and ends on March 30th. Traditionally, hot cross buns are eaten to celebrate the conclusion of Lent -- packed with butter and sugar, they represent what the faithful have denied themselves during the approach of Easter. Now they're on sale three full months before they are supposed to be consumed."
Hot cross buns in January sounds like American fiscal policy. After a month-long political showdown over the fiscal cliff, the White House and Congress agreed to delay all tough decisions, while immediately spending every farthing of new tax revenue. It's like skipping Lent and going directly to the hot cross buns.
Cincinnati at Houston: Trailing 19-10 with 9 minutes remaining, Cincinnati faced fourth-and-2 on the Houston 30. When Marvin Lewis sent in the field goal unit, TMQ wrote the words "game over" in his notebook. Lewis entered the contest winless as a postseason coach. Last season, Cincinnati was punched out in a playoff game at Houston. Victories don't come in the mail, play to win, don't play to avoid losing!
Late in the game, facing fourth-and-11, Lewis had the Bengals go for it. So when fourth-and-short with a good chance of success was available, Lewis did the "safe" thing. When there was no hope, Lewis went for it.
Footnote: When Lewis sent in the kicking unit on fourth-and-2, Andy Dalton passively trudged off the field. Brett Favre, Tom Brady, even young-gun RG III -- they would have gone nuts if the coach wouldn't let them try to win in this situation. Next season, Dalton needs to become a leader.
As for the Moo Cows, 13-4 is a great record, but they've scored just one touchdown in their last 14 quarters. Playing at home, the Texans were stopped on third-and-3, third-and-2 and third-and-2. Matt Schaub created a pick-six by throwing an awful sideways pass to the inside shoulder of a fullback running a slow flare route. And if Dalton had not badly overthrown A.J. Green open in the end zone late, Cincinnati might have prevailed.
Cincinnati played a Cover 3 with the high safety unusually far off the line of scrimmage, forcing the Houston passing game to stay underneath while preventing a breakaway on stretch runs; Bill Belichick is sure to notice that. Now the Texans return to New England, where they lost 42-14 a month ago. As Han Solo said, "This could be a real short trip."
Seeded Tournament: Tuesday Morning Quarterback has long contended that the NFL postseason should be a seeded tournament, in order to avoid the nonsense of teams with a lesser record advancing or hosting over better-record teams.
Past nonsense on this front has been extreme. In 2008, San Diego at 8-8 hosted a playoff game while New England at 11-5 did not make the postseason. In 2010, Seattle not only reached the playoffs at 7-9 but hosted a home game, while 12-4 Baltimore opened on the road and Jersey/A and City of Tampa of 10-6 did not make the postseason. There are lots of similar examples.
This season the distorted outcomes are 11-5 Indianapolis at 10-6 Baltimore and 11-5 Seattle at 10-6 Washington. That's not as bad as some past years, but still out of whack. A seeded tournament format -- as used to great acclaim by March Madness -- would prevent silly outcomes. If the NFL used a seeded tournament, here's what this postseason would have been:
NFC -- Atlanta, San Francisco get byes
Opening round -- Washington at Seattle, Minnesota at Green Bay
AFC -- Denver, New England get byes
Opening round -- Cincinnati at Houston, Baltimore at Indianapolis
Reader Animadversion: I called it absurd that the American Association for the Advancement of Science, as part of a demand for more public subsidies, is claiming "the era of American dominance in science is over." Chris McLeod of Edmonton, Alberta, writes, "Here is a link to an interesting graph of published research papers by country. It is a reasonable indicator that the United States maintains a sizable lead in scientific research."
Dueling Headlines: JOBS REPORT BUILDS HOPE -- Washington Post lead headline. TEPID JOB GROWTH FUELS WORRY -- Wall Street Journal lead headline, same day.
Next Week: Divisional round builds hope, fuels worry.
In addition to writing Tuesday Morning Quarterback for Playbook, Gregg Easterbrook is the author of "The Leading Indicators" and seven other books. He is a contributing editor for The New Republic, The Atlantic Monthly and The Washington Monthly. His website can be found here, and you can get a notification on Twitter when TMQ is posted.