Offense rules this decade, so it was only appropriate that Ravens-Niners became the second Super Bowl in which both teams scored at least 30 points. When the Baltimore Ravens made it 31-23, your columnist opined, "The '78 Cowboys were the only team to reach 30 points and not win the Super Bowl. The Ravens have reached 30 points. They will win." Correct, but little did I know what was next! Offense rules this decade.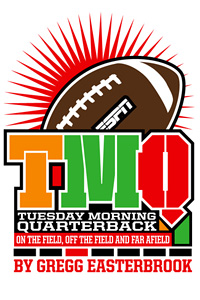 The big takeaways of the game:
• Not only for the fifth time in the past six seasons was the Super Bowl decided by one score; not only for the fifth time in the past six seasons was the outcome in doubt until only a few seconds remained; for the fifth time in the past six seasons, the Super Bowl was the best game of the year. Once, Super Bowls were known for being clunkers. Recently, the Super Bowl has been consistently terrific, showing why America is crazy about football. Save the best for last!
• The Ravens were awful on defense, yet won the Super Bowl. Not only did Baltimore allow the San Francisco 49ers 468 yards of offense, it was the most allowed by a Super Bowl victor: the 2009 Saints have now dropped to second, winning while allowing 432 yards. Through the postseason, the Ravens allowed an average of 428 yards per game. That's awful! It's so awful, 428 yards per game would have made Baltimore the second-worst defense in the league during the regular season. Before this postseason, no team had ever given up 375 yards or more in three consecutive playoff wins. Baltimore did this in four consecutive playoff wins. The Ravens' defense was awful!
But offense rules this decade. In the postseason, Baltimore averaged 31 points and 410 offensive yards. And when everything was on the line, Baltimore's defense saved the best for last. Which leads us to:
• San Francisco's epic collapse at the Ravens' goal line. Trailing 34-29, the Niners reached first-and-goal on the Baltimore 7 with 2:39 remaining, holding two timeouts. The aging Baltimore defense, minus injured Haloti Ngata, was reeling, having just surrendered 73 yards in a minute and a half. Colin Kaepernick, averaging 8.9 yards per carry on the day, had speed and youthful legs. Frank Gore was full of vim and vigor, averaging 5.8 yards on the day. The Niners' offensive line was run-blocking very well, San Francisco rushing for 182 yards. How could Baltimore's exhausted defense stop the Niners from gaining the final seven yards and the Lombardi?
With help from Jim Harbaugh, that's how! See more below. Aging, retiring Baltimore defenders, savor this song.
Stats of the Super Bowl No. 1: From early in the third quarter at New England till the power failed at the Super Bowl, the Ravens outscored opponents 42-6.
Stats of the Super Bowl No. 2: Six of the past eight Super Bowl winners did not have a bye week to start the postseason.
Stats of the Super Bowl No. 3: In the NFC title game, then the Super Bowl, San Francisco fell behind by a combined 45-6 before coming back by a combined 53-13.
Stats of the Super Bowl No. 4: On Feb. 3, 2013 -- 31 years after the first of six San Francisco appearances in the Super Bowl -- a Niners quarterback finally threw an interception.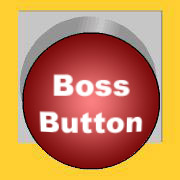 Stats of the Super Bowl No. 5: Two years ago, Green Bay lost to Denver, Miami and Washington, all of which finished as losing teams, then won the Super Bowl. Last year, the Giants lost twice to Washington, which finished 5-11, but won the Super Bowl. This year, Baltimore lost to Philadelphia, which finished 4-12, but won the Super Bowl.
Stats of the Super Bowl No. 6: Two quarterbacks from FCS Delaware have started a Super Bowl -- Joe Flacco and Rich Gannon -- while no quarterback from Ohio State, Oklahoma, Texas or USC ever has.
Stats of the Super Bowl No. 7: The Ravens became the second team to win the Super Bowl after ranking worse than 15th statistically on both offense and defense. Baltimore finished 16th in offense, 17th in defense. The 2001 Patriots won the Super Bowl after finishing 19th on offense and 24th on defense.
Stats of the Super Bowl No. 8: It has been 17 years since teams from either California or Texas, epicenters of football culture, have won a Super Bowl.
Stats of the Super Bowl No. 9: Joe Flacco became the second player -- after Joe Montana in 1989 -- to finish the postseason with 11 touchdown passes against no interceptions. Flacco's 117.2 postseason passer rating tied Steve Young, in 1994, for fifth-best ever.
Stats of the Super Bowl No. 10: Team wearing purple are 2-4 in the Super Bowl. Teams wearing red are 6-3.
Sweet Play of the Super Bowl: Trailing 28-13, San Francisco reached first-and-goal at the Ravens 6 late in the third quarter. The Niners show a tight bunch left. At the snap, Kaepernick and Gore step left, suggesting a zone-read left. Then Gore counters back toward the right, taking the handoff; H-back Delaine Walker runs right from the bunch left, while left guard Mike Iupati pulls right. Gore jogs in untouched. Sweet.
Sour Play of the Super Bowl: Baltimore leading 7-3, the Niners have third down at the Ravens 8. Presaging the endgame, once San Francisco reached goal-to-go, Kaepernick did not rush. (When he runs in the red zone in the fourth quarter, it's a 15-yard touchdown.) Rather than a power rush by Gore or a zone-read sprint run by Kaepernick, the call is a middle screen to Gore -- a play for a mature, sophisticated quarterback. Baltimore defensive end Paul Kruger blows past San Francisco right tackle Anthony Davis, who barely slowed him. The Ravens' front reads screen and covers Gore. Kaepernick hesitates, gets sacked, and the Niners settle for a field goal.
In a game they would go on to lose by three points, the Niners reached Baltimore's 9, 8 and 5 without scoring a touchdown -- sour indeed.
Sweet 'N' Sour Series of the Super Bowl: Ravens leading 34-29, the Niners reach first-and-goal at Baltimore's 7 with 2:39 remaining, holding two timeouts. The Ravens' defense has already surrendered 466 yards. The Niners' previous four possession results: touchdown, touchdown, field goal, touchdown. Given the clock, the down-and-distance, the Ravens' age and exhaustion, the Niners' 6.3 yards per rush on the game -- the table is set for a San Francisco win.
But the Ravens have saved the best for last, and allow two yards, then force three consecutive incompletions. A moment later, a deliberate safety ices the Super Bowl. As sweet as it gets.
The downs:
• First-and-goal at the 7. LaMichael James up the middle for two yards. Gore just ran for 33 yards and has been repped out for a down. But what Baltimore's tired defense most fears, a Kaepernick sprint run, doesn't happen.
• Second-and-goal at the 5. Kaepernick rolls right, incompletion to Michael Crabtree running a "pin" to the right front corner of the end zone. Gore is back in the game as a blocker. He's on the left, and simply stands there watching, doing nothing. Once again the two things Baltimore worries about -- Gore or Kaepernick runs -- don't happen.
• Third-and-goal at the 5. Gore is taken out! This tells the Ravens they don't need to honor the rush. Crabtree runs a shallow out to the right, ruled incomplete (see more below). Again, no Kaepernick rush.
• Fourth-and-goal at the 5. A fade in the right corner to Crabtree falls incomplete as the Ravens blitzed six. The Niners had six blockers back. But Gore, lined up right as a blitz blocker, did not realize the overload was coming from the left. Weakside linebacker Danelle Ellerbe came through unblocked and hit Kaepernick on his hurried throw. Baltimore wins.
Think what's happened here. Three straight plays from the Baltimore 5: Kaepernick, one of the most dangerous players in the sport, has not rushed. Gore hasn't touched the ball. Three straight pass attempts to the same guy, Crabtree, and all three toward the right corner. Inexperienced right-handed quarterbacks are more comfortable throwing to their right. The Ravens' defense was expecting passes, and passes to the right -- just what San Francisco delivered. Very sour.
New York Times Corrections on Fast-Forward: During recent months the Paper of Record has, according to its corrections box:
• Misidentified James Bond's boss: "His boss is M, not Q."
• Admitted an error about "a lawyer who specializes in representing celebrities who get in trouble after dark."
• Incorrectly described a woman who is "an editor at large for Allure magazine, where she covers plastic surgery."
• Erred about "the relationship between giant squid and jellyfish."
• Mistook a woman for a man. It's so hard to tell these days!
• Mistook Saudi Arabia for Iraq. Several presidents have made this error.
• A correction "was delayed because emails pointing out the error went astray at The Times." Emails have minds of their own?
• Admitted a story contained errors in calculating how much college costs. Subject of the story? Parents victimized by inaccurate estimates of college cost.
• Said America has one car per 600 people; one car per .6 is correct. Only in Manhattan could this error go unchallenged.
• Admitted several answers to its Year in Trivia quiz were factually inaccurate. So that's why I didn't get a perfect score!
• An article "omitted credits for the creation of gestures used by Tilda Swinton."
• "An article about Basque sheep herders in Idaho misidentified one of the ingredients of a croqueta served at Bar Gernika in Boise."
• Understated by $700 billion an upcoming increase in the national debt. Reporter responsible, would you like to be head of the Congressional Budget Office?
• Confused billions of dollars with millions of dollars. Reporter responsible, would you like to be Secretary of the Treasury?
• Confused borrowers with lenders. Reporter responsible, would you like to be CEO of Fannie Mae?
• Declared of the flick "Looper:" "It is the year 2044 Joe, not the year 2074 Joe, who stares down his middle-aged counterpart." Nobody else could follow that movie, either.
• Clarified that rams butt each other in the fall, not the spring. And …
• Said penguins are indigenous to Louisiana.
TMQ Challenge: This year's challenge was to create a visual representation of a TMQ stalwart, such as Tis Better to Have Rushed and Lost Than Never to Have Rushed at All.
The winner is R.C. Torres of Eagle Pass, Texas, whose accompanying visual incorporates both Cold Coach = Victory and the all-important concept of cheerleader professionalism.
Ravens wrap-up: During the regular season this team was unimpressive. Just 314 first downs -- 44 percent fewer than New England! Poor statistical finishes for offense and defense both. But the Super Bowl is often about who's playing better at the end. John Harbaugh's December decision to install Jim Caldwell as offensive coordinator paid off with higher scoring. Ray Lewis's decision to return for the postseason, antler-aided or not, gave Baltimore's defense some zip.
The Ravens, with a poor statistical finish of 33 (16th offense, 17th defense) went to Denver and defeated the league's best statistical team, the Broncos being a 6 (2nd defense, fourth offense). Then they went to New England and defeated the league's No. 1 offense. Then they went to New Orleans and defeated a 49ers team with an excellent stats total of 14 (third defense, 11th offense).
Flacco not only threw 11 touchdown passes and no interceptions in the playoffs -- his passer rating rose from 87.7 in the regular season to 117.2 in the postseason. Flacco's rollout under pressure on third-and-7, stopping to throw a perfect 30-yard strike to Anquan Boldin, was a Hall of Fame-class play.
The postseason minkey is off the backs of the Flacco-Harbaugh/East Ravens, and in a major way. Flacco is now 9-4 in the postseason, as opposed to 9-11 in the postseason for Peyton Manning. But who will keep getting the endorsement deals? After all, Flacco's own father calls him "dull."
Baltimore's big moment in the playoffs was not the improbable long touchdown pass at the end of regulation at Denver. Rather, trailing at New England in the third quarter, Caldwell shifted the Ravens to a Patriots-like four-wide pass-wacky set, with the offensive linemen in two-point stances. Caldwell stayed with this set through the third quarter of the Super Bowl, and the Ravens strung a 42-6 scoring margin on the Patriots and Niners. Not only did the aggressiveness of this change seem to fire up the Ravens, opponents had little film of Baltimore in New England-like sets.
Everyone's noting that the gamble of switching to Caldwell as offensive coordinator paid off. As important, Caldwell's gamble with Baltimore's offensive tactics paid off. On downs of third-and-1, Caldwell even had the Ravens rush to the line to quick-snap, right out of Belichick's playbook.
Leading 14-3 late in the third quarter, Baltimore had fourth-and-9 at San Francisco's 14, and ran a fake field goal. John Harbaugh started as a special teams coach, and is among the few NFL head coaches willing to call fakes from placement kicking formation. This play might have become a highlight-reel perennial, but kicker Justin Tucker was stopped after eight yards. The problem was the call came on a fourth-and-9. Harbaugh/East might say, "A fake field goal is either going to score a touchdown or lose yardage." But fake kicks stand a better chance on fourth-and-short.
Because the fake was a rush, the Squared Sevens were left pinned on their 6. On second-and-10 from the 6, Kaepernick was nearly intercepted. On third-and-10, Niners coaches called a very conservative draw, for punt position -- a signal they know Kaepernick isn't yet a sophisticated passer. So why have him throw, throw, throw near the Baltimore goal line at the end? After the draw and the punt, Baltimore soon led 21-3.
At least something about football hasn't changed. Give/take remains critical -- the Ravens were plus-1 in the Super Bowl and plus-6 for the postseason.
"Thomas the Tank Engine Versus Godzilla" Is In Development: A bundle of money was made on the "Transformers" movies, which were based on toys; the big-budget flick "Battleship" was based on a board game. Comic books seem tapped out as Hollywood's gold mine. So how about more toy-based action flicks?
• "Chutes." A young slacker who inexplicably has a red-hot swimsuit-model girlfriend takes a college class in Indian mythology. A mysterious professor hands him a map and tells him to dig up what he finds. He discovers an incredible 3-D board, thousands of years old, that opens ladders that take him to space stations on other worlds but also fantastic snakes that try to drag him down to a hell dimension. He must reach the highest space station to save the Earth, aided by a wacky but resourceful living board game piece. With Judi Dench as the mysterious professor.
• "Tonka." A lonely boy whiles away time by playing with classic 1960s-style metal Tonka trucks. One day the trucks start driving around on their own. Zany mischief follows as the trucks build things behind his mom's back, then become toys again whenever she looks. A starship lands and out steps Tonka, leader of an embattled race of living machines that has come to protect Earth from invasion by an evil race of living automated speeding ticket cameras. Though they possess advanced faster-than-light technology, the trucks can only win if they have a child to guide them. Harrison Ford voices Tonka.
• "Erector." Gigantic steel monsters attack the Earth. A lonely teen who inexplicably has a red-hot girlfriend gets text messages telling him to buy an old 1960s-style Erector set on eBay. When he does, the text messages start giving him instructions on how to build a siege engine that will defeat the invaders. Meanwhile, his high school pals just want to go to parties, they don't care about the fate of the planet! With model and actress Kate Upton as the girlfriend.
• "Not So Silly." A group of teen misfits finds a strange pink lake, where the stuff in the lake feels like putty. They take some home. A girl molds some putty into a super-handsome boy-band leader who does whatever she wants. A boy molds some putty into a flying pack that can outrun jet fighters. They make other amazing stuff, which they hide so the government doesn't seize it, then go back for more, only to discover the "lake" has begun to glow and seethe. Something evil has taken over the putty and is using it to make Lucifer. The only hope is if they mold their dwindling supply of putty into clever weapons that stop the evil. With Natalie Portman as an immortal putty goddess.
• "American Flyer." With the Earth under attack by zombies, vampires, witches and yet another group of Transformers, the other Transformers suddenly discover all of the forgotten train sets stored in people's attics that come to life and lead the resistance. With Bruce Willis as a mysterious, cranky old guy in a train engineer's hat.
Sing the Whole Song! Your columnist complains about the Super Bowl, and other public events, in which only the first verse of "America the Beautiful" is sung. Other verses are both poignant and little civics lessons in the good and bad of the American project. Sing the whole song!
On Sunday, children from Newtown, Conn., sang the first verse. Then Jennifer Hudson joined them, and sang the first verse. First verse performed twice, other verses unsung. Never-sung lyrics include "America! America! God mend thine every flaw/Confirm thy soul in self-control/Thy liberty in law," and "God shed His grace on thee/Till selfish gain no longer stain/The banner of the free." Do organizers of public events think Americans are too shallow to entertain such thoughts? Don't answer that!
Bill Belichick Was Behind This Somehow: The new nonfiction book "Last Ape Standing," by Chip Walter, details new research that suggests Neanderthals, rendered extinct by Homo sapiens about 30,000 years ago, were stronger and had larger brains than people. So how, the book asks, did we beat them? TMQ thinks we must have videotaped their sideline.
Unified Field Theory of Creep: Reader Samantha Sanderson of Long Island, N.Y., reports: "This website claims to use yoga astrology to predict your life based on the exact time you were born. At the end of the day, the claim is that the future is already written -- ultimate creep!" Theologian John Calvin would feel right at home with this marketing.
A Cosmic Thought: Any day it will be declared that the Voyager 1 space probe, launched by NASA in 1977, has left the "heliosphere," the zone of charged particles emitted by the sun, and become the first man-made object to enter interstellar space. There's no fixed boundary to the heliosphere, but NASA said in June that Voyager 1 appeared to be near the end of the sun's influence. So the big day should be soon.
Voyager 1's cameras have been turned off for years, to preserve what power remains from radioisotope generators. Right now the probe is about 120 times as far from Earth as Earth is from the sun, and is moving at 38,000 miles per hour. That may sound fast, but is a pokey puppy to galactic distance. Through decades of flight, Voyager 1 has moved only two-tenths of a percent of a light-year -- the probe is 16 light-hours from home, velocity 0.2 percent the speed of light. Voyager 1 would need 2,200 years to reach Proxima Centauri, the closest star beyond the solar system.
Here is a lovely video graphic, by Mischa Rozema, on the Voyager flight.
Buck-Buck-Brawckkkkkkk: Trailing 28-6 midway through the third quarter of the Super Bowl, the 49ers, their hot offense facing a weak defense, had fourth-and-7 at midfield and punted. Trailing 28-20 at the end of the third quarter, they would average 7.8 yards per snap on the day, faced fourth-and-2 on the Baltimore 16, and sent in the field goal unit. Victories don't come in the mail -- go win the game!
All The Money Government Is Borrowing, How Much Is Being Stolen? Last week the executive of a medium-sized Maryland county was convicted of using public employees for personal tasks -- he had taxpayer-financed bodyguards and a "scheduler" run his errands, drive him to personal events, clean his house. The trial concerned only misconduct in office, not the question of why a minor functionary has a security detail and a "scheduler" -- he also had a secretary -- in the first place. That's an obvious waste of public money. A county executive does not need bodyguards -- the security detail was to make him seem important ("make way, make way, VIP coming through"), so he could double-park and cut to the heads of lines. The scheduler testified that the politician insisted she tie his shoes, claiming back pain. But then she glimpsed him easily bending over. He wanted people to kneel, literally, before him.
Recent months have been a cavalcade of political corruption. Gov. Scott Walker of Wisconsin promised to clean up the state; one of his close aides is a thief. One prominent New York state politician stole "hundreds of thousands of dollars" of public money, while another leading New York state politician pleaded guilty to soliciting bribes. Two of the past three Illinois governors, George Ryan and Rod Blagojevich, went to prison for corruption. Convictions keep rolling in as part of the long-running New York City public payroll scandal. Gov. Rick Scott was elected after promising to clean up Florida; his top aide recently resigned after evidence surfaced that he steered no-bid public contracts to cronies. Nine Philadelphia judges were recently arrested for alleged corruption.
Then there's Washington, D.C., seat of precious freedom and democracy. Two Washington-area men, including an Army official, recently pleaded guilty to $30 million in bribes associated with defense contracts. The chairman of the D.C. City Council pleaded guilty to bank fraud, while another council member was sentenced to prison for embezzling taxpayers' money.
Most public servants are honest, while abuse of office 'twas ever thus, across parties and ideologies. But the defining down of fiscal discipline, which began under George W. Bush and has reached runaway proportions under Barack Obama, seems to encourage theft and waste. If consecutive presidents don't care how much taxpayer money is thrown out the window, why should individuals care?
Your columnist thinks the past six years of reckless borrowing, endorsed by presidents of both parties, has made the problem of government corruption worse: creating a huge pool of unaccountable funny money to steal from, along with a mindset that nobody takes seriously that silly old concept of being responsible about debt. The United States has borrowed more in the past decade than in the previous two centuries combined. Yet little is getting built -- where are the new roads, bridges, subways and schools that would help grow the economy? Much of the borrowed money is being wasted, stolen or lavished on high living by politicians and military leaders.
Adventures in Officiating: Jim Harbaugh performs a lot of histrionics on the sidelines. Maybe in college this influenced the officials. In the pros, the coach who screams about every call just becomes a cry-wolf guy whom the officials ignore even when he does have a point. Harbaugh/West went so nuts after the Niners' fourth-and-goal at the end that it was embarrassing to watch him. He's the little brother. He should emulate his older brother's dignity.
Harbaugh/West thought defensive holding should have been called on the fourth-and-goal. It could have been, but Crabtree was pushing off too, and on the opposite side of the field, San Francisco receiver A.J. Jenkins pretty much threw his defender to the ground, which could have been flagged.
Wasn't it just two weeks ago that the Niners got away with some grabbing on Atlanta's fourth-and-4 at the end? Don't recall Harbaugh/West becoming hysterical about that call. Officials don't want to decide games, especially playoff games. They should not allow more contact in the postseason than in the regular season, but the reality is, they do. A full-time professional coach should know this, and know it's a reason why, on fourth-and-goal from the 5 to win the Super Bowl, a fade is a weak call.
The endgame down that troubled TMQ was third-and-goal from the 5. Crabtree went in motion right, then ran a shallow out right -- a West Coast play that was a favorite of Bill Walsh's in this situation. Crabtree sure looked like he caught the ball, putting both feet down, then heading upfield. He was drilled helmet-to-helmet by nickelback Jimmy Smith. The ball came out and went out of bounds at the Baltimore 4. Zebras ruled incompletion.
If the pass was never caught, then Crabtree was a "defenseless receiver" and the helmet-to-helmet hit should have been a personal foul. If the pass had been caught and Crabtree was "re-established," contact with his helmet was legal. But then the ruling should have been completed pass with a fumble out of bounds, advancing the spot to the Ravens 4.
Postgame, Harbaugh/West complained vociferously that San Francisco punt rushers were "tackled" on Baltimore's deliberate safety. But had holding against Baltimore been called, Harbaugh/West would have declined! An accepted offensive holding call would have given the Nevermores fourth down over on their 4, with 4 seconds remaining. The punter would have stepped out of the end zone again, and the contest likely would have ended on that play. From his background as a special teams coach, Harbaugh/East might have known that rules quirk -- in a late clock-killer situation near your own goal line, offensive holding benefits the punting team.
Hollywood First Date: Dangle Together by the Fingertips: The trailer-of-the-trailer for the upcoming "Star Trek" movie shows Kirk dangling or leaping from high objects. Apparently the Enterprise returns to find Earth destroyed, which happened several times in the various "Star Trek" TV serials. Your columnist is bracing himself for time travel to be used to set everything to right, as has happened several times in "Star Trek" before, and was a favorite plot device of the J.J. Abrams show "Fringe." If you can go backward in time, what's to prevent someone else from using time travel to un-fix whatever was just fixed? With Abrams directing "Star Trek" movies and now to direct the next "Star Wars" flick, perhaps the two imaginary universes will touch and annihilate each other.
About dangling by the fingertips from high objects, Kirk did this not once, not twice but three times in the first Abrams "Star Trek" movie. Now that computer-generated graphics have divorced movie-making from physical constraints such as gravity, there is way, way too much dangling by the fingertips from skyscrapers, collapsing bridges, exploding jet fighters and so on.
Dangling-by-the-fingertips scenes have been featured in all three Spiderman movies; five Batman movies, including as central plot elements in "The Dark Knight" and "The Dark Knight Rises;" in "Catwoman;" in Abrams' 2009 "Star Trek" and in the 1984 "Star Trek: The Search for Spock;" in both "Charlie's Angels" movies; in both recent "Sherlock Holmes" movies (the Robert Downey Jr. variants); in "John Carter;" in two of the "Mission Impossible" flicks; in the series finale of the TV show "Unforgettable;" even in rom-coms such as "Kate & Leopold," kid movies such as "Alex Rider;" and quirky sort-of-indie movies such as "Moonrise Kingdom."
"Vertigo," a 1958 film often praised as one of the best movies ever, seems to have started this trend: It was about climbing tall objects. By the 1989 movie "Batman," the climactic scene involved Michael Keaton and Jack Nicholson climbing a spire. Why would a criminal mastermind try to escape Batman by climbing to the top of a high spire? To see who falls off, of course!
Movies are full of clichés. Tuesday Morning Quarterback would nominate dangling from a high object as a worse cinema cliché than the lover who seems to have left, then is standing there at the last reel. Lovers do sometimes return. How many actual people have dangled by the fingertips from the top of a skyscraper? Computer-generated graphics are making these absurdly unrealistic scenes too common, along with jumping from a high perch without getting hurt, which is prominent in trailers for the next "Die Hard" flick, and happened in the series finale of the TV show "Human Target."
Surely the goofiest dangling scene was in the 1959 thriller "North by Northwest." Eva Marie Saint dangles off Mount Rushmore, grasping the hand of Cary Grant, who himself appears to be dangling by his fingertips. Could even the strongest man hold this position for more than a few seconds? In Hollywood, complications like that do not matter.
"Hey Ralph, Which Sentence Did You Write?" TMQ has railed against scientific and medical articles listing huge numbers of authors who are actually senior personnel who had little or nothing to do with the study, but want to glom onto citation credits. In August, Science magazine, flagship of the American Association for the Advancement of Science, editorialized against this practice. Then a couple of weeks ago, Science ran a short article with 31 people claiming authorship. The article is 1,142 words long -- 36.8 words per author.
Moss Dogged It, Should Have Been in Puppy Bowl: Randy Moss is now 0-2 in the Super Bowl. Last week, Moss boasted of being "the greatest wide receiver ever." Yet he had just two catches versus the Ravens, and dogged it on rushing plays, often not bothering to block. Moss was open deep on the Niners' final drive, and Kaepernick didn't see him. But receivers often are open and not noticed by their quarterback, it's an occupational hazard. Kaepernick's second-quarter interception was intended for Moss, and the pass was high. But Moss did not try to knock the ball away from Ed Reed. Seeing the pass was high, Moss just stopped and stood there watching the interception, then stood there watching the return. What a punk.
Moss vanished in the Vikings' 1998 home NFC title-game loss; he vanished in Minnesota's epic 41-0 playoff destruction by the Giants in the 2000 championship game; he was held in check in New England's 2008 Super Bowl loss and vanished in the San Francisco's 2013 Super Bowl loss. Some greatest receiver. He wouldn't even make my top 10.
Will Ray Lewis Ever Come Clean? Your columnist about fell off his chair on hearing, during the Super Bowl hype, that Ray Lewis on CBS not only claimed to have been chosen by God for football success but also refused to answer questions about the year 2000 Atlanta murders by saying, "If our system took the time to really investigate what happened 13 years ago, maybe they would have got to the bottom-line truth." Lewis pleaded guilty to obstruction of justice! That is, tried to prevent investigators from getting to the bottom-line truth.
TMQ recommends this incisive commentary by Pro Football Talk's Mike Florio.
True Fact -- A Soviet Dog Was the First Living Thing in Space. At Least, That We Know Of: Did Iran fake its space-monkey launch?
Wouldn't put it past a country that five years ago issued fake pictures of a missile launch.
But suppose Iran did launch a monkey into space and then bring the animal back alive. This only draws Iran within half a century of the United States, because NASA put monkeys Able and Baker into space and brought them back in 1959, when Iranian leader Mahmoud Ahmadinejad was a toddler. Then in 1961, NASA put Ham, a chimpanzee, into space, where he performed simple tasks -- proving weightlessness does not cause mental blackouts, as some were supposing at the time. Iran pulls within half a century of the West -- and boasts about it!
The monkeys Able and Baker are one of the small haunting stories of the space race. Able developed a medical complication and died shortly after the flight; weirdly, her stuffed body is displayed at the National Air and Space Museum. The museum wouldn't display the stuffed corpse of an astronaut; why is a dead monkey treated without dignity?
Baker lived till 1984 at the NASA facility in Huntsville, Ala. She roamed the complex, seemingly happy, and became excited when she saw images of rocket launches. To this day, people leave bananas at Baker's grave marker.
Is There an Olympics Curse? Reader Stephen Cooper of Atlanta notes that since 1996, the year that Atlanta hosted the Summer Olympics, Atlanta teams (Braves, Falcons, Hawks, and Thrashers) have appeared in the postseason 29 times and not won any championships. Atlanta teams dominate the regular season, but always fade in the bright lights of the post season.
He Accurately Predicted Either the Ravens or Niners Would Win: Nate Silver of the 538 blog is a hot name. His political forecasts are consistently sound, though Silver did not, as some have said, precisely call the 2012 presidential election. On the morning of the balloting, Silver forecast that Obama would win with "314.6" electoral votes. That absurd tenth of an elector aside, Obama won with 332 electoral votes. So Silver was close, but off by 5 percent -- or as he might say, by 5.53083 percent.
Sunday, The New York Times ran a full page boldly titled "Nate Silver Picks the Super Bowl!" The article was rich with pseudo-scientific decimal-place ratings of various stuff -- but never got around to saying which team would win. Your columnist predicted the winner would be Baltimore by three points. And yea, verily, it came to pass.
Where Is the Bridge to Nowhere When You Really Need It? Another reason unprecedented increase in the national debt is not resulting in newly built infrastructure to help the economy grow is that government projects keep taking longer and costing more. Two years ago on Reuters, your columnist opined, "A combination of top-heavy bureaucracy, union rules, cost-plus profits and graft have made recent federally funded construction projects insanely expensive and slow. When the funding comes from borrowing by Washington, then businesses, unions and local petty officials have a self-interest in running up the cost while dragging their feet."
That column ended by noting the slow pace and cost overruns in plans to replace the Tappan Zee Bridge on the Hudson River north of New York City.
Now two years have passed, and guess what's happened to the Tappan Zee Bridge replacement project? It's no closer to beginning. New York Magazine reports that $88 million has been spent just to study a bridge replacement -- not for architecture drawings, just study. The original Tappan Zee Bridge, completed in 1955, cost $675 million in today's dollars and required three years to complete. New York State officials are saying the replacement will cost at least $3 billion and take five years to build. New York Magazine warns the price is lowballing for an expected cost much higher.
New York is demanding that the federal government finance most of the new bridge. Borrowed funny money would be used; contractors and unions would have every incentive to drag their feet, running up the bill, while corrupt politicians would want the project to last as long as possible, so there would be more funny money to steal.
Meanwhile the existing Tappan Zee Bridge continues to crumble and nothing's being done. At the current snail's pace, a new bridge is many years away. What if the existing bridge collapses? Politicians will claim they were never warned, just as they claimed they were never warned before storm surge from Hurricane Sandy smashed up lower Manhattan, Staten Island, Long Island and Hoboken, N.J. Running up the national debt is bad enough; not building what the country needs is even worse.
But politicians observe that behaving recklessly, then blaming others, is what advances their careers. Barack Obama acted recklessly with the nation's finances, and was re-elected. Chris Christie did nothing to prepare New Jersey's low-lying cities from storm surge, then blamed others, and made the cover of Time magazine. Where is the political leader who will place acting responsibly ahead of self-promotion?
Twitter and the Recreation of Childhood: New Bears coach Marc Trestman found out he'd gotten the job on Twitter. The White House now tweets. The United Nations tweets. Celebrities tweet, or hire someone to tweet for them. In one subplot of "Necessary Roughness," the character modeled on Terrell Owens and the character modeled on DeAngelo Hall got into a fight at a club over insulting Twitter statements each had posted about each other -- then it turned out they'd both hired the same guy to tweet for them.
Perhaps Twitter will evolve into a form of news communication, especially in the developing world, where independent media outlets are rare. But in the West, it's hard to believe many are glued to their smart phones, awaiting two-sentence pronouncements from Gov. John Hickenlooper ("A fair way for all kids to pursue an affordable higher education is the path forward to a better future for all Colorado") or Diane Sawyer ("Always love a visit from @CynthiaMcFadden. She stopped by my office last night") or Shakira ("Thanks to all of you for your good wishes"). Twitter news, such as it is, seems to emanate from the websites that monitor tweets and highlight whichever ones purposefully or inadvertently give offense. There just can't be many who have hundreds of Twitter feeds flowing to their phones scrolling through looking for anything beyond brief statements of the obvious. A person doing that would accomplish nothing else all day.
Twitter and similar services seek to recapture the sensation of childhood. When you are little, your parents wanted to know everything happening to you, everyone you spend time with, everything that was said. Once you are an adult, nobody cares about daily details like where you are and what you are talking about. Twitter creates the illusion that not only does someone else care -- thousands of people care! Twitter is all about the person sending the tweet, not those who receive it.
Zounds, Ichabods Abound: Three players from Division II schools appeared in the Super Bowl, Jacoby Jones of Baltimore from Lane College and Cary Williams of Baltimore and Michael Wilhoite of San Francisco, both from Washburn. Washburn's men's sports teams are the Ichabods, the women's teams are the Lady Blues. "Lady" is found in a lot of women's college sports. But why aren't the Washburn women just the Blues? "Lady Blues" implies that colors have gender. When the Washburn women take on Pittsburg (Kan.) State, it's the Lady Blues versus the Gorillas. Not the Lady Gorillas, just the Gorillas. Apes can be male or female.
Niners Analysis: All San Francisco talk in the playoffs has been about whiz kid Colin Kaepernick and the Niners' college-inspired offense. What jumps out at your columnist is the postseason decline of the Niners' pass defense.
During the regular season, San Francisco held opposing passers to a combined 78 rating, comfortably below the NFL average (Blaine Gabbert was 77.4), while allowing 38 pass completions of 20 or more yards, an average of 2.4 long completions per contest. In the postseason, San Francisco allowed opposing passers a combined 109.5 rating, better than posted by Aaron Rodgers or anyone else in the regular season, and 14 completions of at least 20 yards, or 4.7 per contest.
So during the regular season, the Niners' defense made opposing quarterbacks look like Blaine Gabbert. During the playoffs, the Niners made opposing quarterbacks look like Aaron Rodgers. That's a huge performance swing.
One factor in the decline of the Niners' pass rush was Justin Smith nursing injuries. Another factor was that Flacco had a history-books playoff run. Measured by opposing passer rating, three of the four worst performances of the postseason were posted by Indianapolis, Denver and San Francisco -- the teams that faced Flacco.
But matters went deeper -- the Niners' secondary simply did not play well. It wasn't just the 56-yard touchdown pass surrendered on third-and-10 in the Super Bowl, even with San Francisco in a coverage intended to stop the long pass. (See more on that below.) The game's Hidden Play came in the first quarter, when Flacco threw incompletion on third-and-9 from the San Francisco 18, but the Niners were called for offside. Now facing third-and-4, Flacco threw a touchdown pass -- a four-point swing in a game the Ravens would win by three points. Baltimore came out empty with linemen up, a Belichick style suddenly in the Nevermores' repertoire. San Francisco rushed four, meaning seven to cover five receivers -- and Anquan Boldin blew into the end zone not covered by anyone. Ouch.
Was secondary coach Ed Donatell distracted by other job possibilities? Are Dashon Goldson and Donte Whitner overrated? Was Chris Culliver that shook up by being criticized for saying he doesn't like gay men? If the latter, then NFL players are more attuned to political pundits than would have been guessed.
Your offense gains 468 yards, your team scores 31 points -- and you lose the Super Bowl. Of course a special teams breakdown was an issue. But San Francisco's poor pass coverage throughout the playoffs was the problem hiding in plain sight.
Annual Book Recommendations: Each year as the season concludes and Tuesday Morning Quarterback signs off, I recommend recent books of high merit. The technology of book publishing may be changing at a dizzying pace, but the quality of books is stable: never better. Dozens of terrific fiction and nonfiction volumes are published annually. Here are notable books not to miss, whether you prefer printed versions to hold in your hand or electrons to hold on a tablet:
Consensus best book of 2012: "Behind the Beautiful Forevers" by Katherine Boo. Heartbreaking reporting about life in deep poverty in India. Has won awards and will win more.
Science: "Why Does the World Exist" by Jim Holt. Terrific job of showing that standard assumptions that the universe must be either entirely divine or entirely natural in origin only scratch the surface of the possibilities.
Essay writing: "The End of Men" by Hanna Rosin. Details why after millennia of social structures favoring men, modern economics and education favor women. Guys, it was a good run.
Nook-style book: "The Higher Education Bubble" by Glenn Reynolds. A college professor offers succinct analysis of the flaws in university economics.
Reporting: "China Airborne" by James Fallows. Fantastic you-are-there account of how China is attempting to leap directly from oxcarts to a complete aviation sector. Though, Fallows' chapter-length description of flying a single-engine private plane through military-controlled Chinese airspace does make one wonder if the Wright Brothers were on the right track.
Academic: "Climate and Culture Change in North America AD 900-1600" by William Foster. What was happening at the nature/society boundary just before Europeans arrived.
History: "Iron Curtain" by Anne Applebaum. More reasons to despise Stalin.
Ficton: "Billy Lynn's Long Halftime Walk" by Ben Fountain. Dark-comedy novel that exaggerates its core point by suggesting Americans are blind to the awfulness of war. Maybe the author's friends are blind to this! Still, a clever and original work.
Fiction I got to a couple years late: "Let the Great World Spin" by Colum McCann. One of the finest books written in my lifetime. Rare is the novel you can't get out of your head. This is one.
Single Worst Play of the Season -- Season Finale: You can't run up 468 offensive yards and still lose the Super Bowl without some really bad plays. Baltimore facing third-and-10 at the 2-minute warning of the first half, Jacoby Jones ran a stutter-go. San Francisco was in a Cover 2. Niners cornerback Chris Culliver simply let Jones blow past, while no safety came over. San Francisco knows Flacco throws deep more than any other NFL quarterback, and the whole point of the Cover 2 is that it allows short passes but not long completions. Fifty-six-yard touchdown catch. To top it off, Jones fell. Culliver needed only to touch him in a "tag-you're-it" manner, and the play would have ended. No tag, touchdown. Ye gods.
On Jones' 108-yard kick return to start the second half, Delanie Walker and Tramaine Brock had the best angles. Walker quit on the play at Baltimore's 45, Brock quit on the play at San Francisco's 25. Probably neither would have caught the runner. But it's the Super Bowl, why are you standing there watching, maybe he'll stumble! Ay caramba.
But the single worst performance of the 2012 NFL season was turned in by Jim Harbaugh. In the third quarter, the Niners kicked on fourth-and-short when trailing and on fourth-and-7 from midfield when trailing. San Francisco reached first-and-goal at Baltimore's 7 at the endgame, facing an exhausted defense. Harbaugh didn't let Kaepernick run. Harbaugh didn't let Gore run. He sent in play calls that might have been right for the guy he benched, Alex Smith. Offensive coordinator Greg Roman may have made the calls but Harbaugh/West was in charge, he could have told Roman what he wanted at the last. Then when the Niners' odd tactics failed, the coach tried to blame the officials! Jim Harbaugh, you were guilty of the worst performance of the 2012 NFL season.
Next Week: The stadium lights are turned off, the film rooms have gone dark and the cheerleaders have put their miniskirts away in very small drawers. TMQ folds its tent and steals off into the desert till next season, though will resurface briefly around draft time.
As usual, I recommend you employ the offseason to engage in spiritual growth. Take long walks. Perform volunteer work. Exercise more and eat less. Drink less soda, more tea: green tea is soothing, oolong tea may lower blood pressure. Attend worship services of any faith, bearing in mind Pascal's wager. Study philosophy and secular ethics: We spend too much time on economics and science, not enough on ethics. Read a book a month. Seriously, you can't get through a book a month? And real books: history, literary novels. Appreciate the grandeur of nature. Meditate, express gratitude, serve others. Tell the people around you that you love them. Who knows if you will get another chance?
Do these things and you will feel justified in racing back to the remote, the swimsuit calendars and the microbrews when the football artificial universe resumes in the autumn.
In addition to writing Tuesday Morning Quarterback for Playbook, Gregg Easterbrook is the author of "The Leading Indicators" and seven other books. He is a contributing editor for The New Republic, The Atlantic Monthly and The Washington Monthly. His website can be found here, and you can get a notification on Twitter when TMQ is posted.