EDITOR'S NOTE
This story contains mature
subject matter and language.
Last Time They Met
An LSU fan, an Alabama fan, and one night on Bourbon Street they can't remember -- and the video can never forget.Â
By Mark Winegardner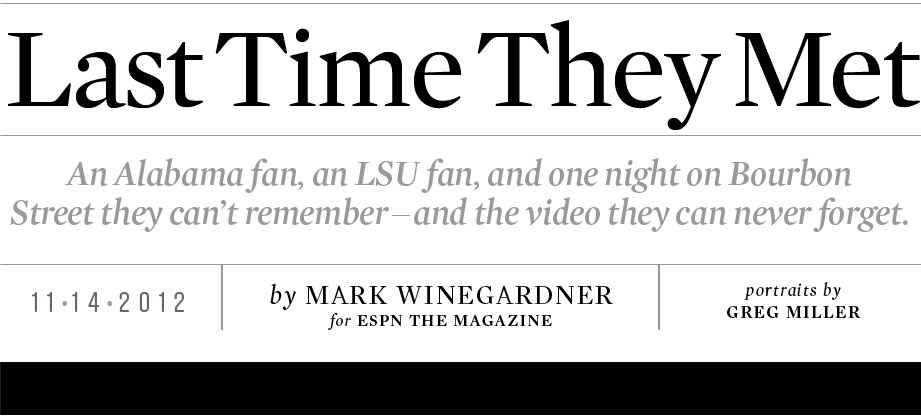 This story appears in ESPN The Magazine's Nov. 26 One Day, One Game Issue. SUBSCRIBE TODAY »
In January, Brian Downing, an Alabama fan, was videotaped placing his genitals on an LSU fan's face. The video quickly went viral.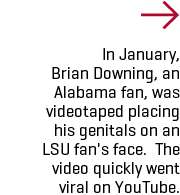 In January, Brian Downing, an Alabama fan, was videotaped placing his genitals on an LSU fan's face. The video quickly went viral.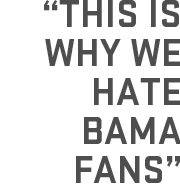 King Jr. Day 2012, and around the world, but mostly in the South, thousands of people Garrison Stamp and Brian Downing don't know (and more every minute!) are watching a video of some guy in an Alabama hat and some passed-out guy in an LSU T-shirt, wondering who they are and what the hell they were thinking. But Stamp and Downing are blissfully oblivious to all of that. They're still anonymous. They're 700 miles apart from each other, each enjoying a quiet morning in his respective suburban home.
Stamp, an 18-year-old college student on the final day of winter break, is packing up and looking forward to getting back to LSU, back to another semester of rooting for the Tigers. Downing, a 32-year-old new father with a job that keeps him on the road more than he'd like, is playing with his adorable 4-month-old son and talking with his wife about what they need at Target.
As each moment passes, more people are laughing at these guys. More people are disgusted or amazed. More (perhaps even you, dear reader) are judging them one way or another. On message boards, a debate is under way about whether Downing committed a vulgar, drunken prank or a sex crime. Blogs, Twitter feeds and Facebook pages are awash in speculation. Stamp is rumored to be dead.
---
Brian Downing was 32, and a new father, when he encountered a passed-out Garrison Stamp.
Greg Miller for ESPN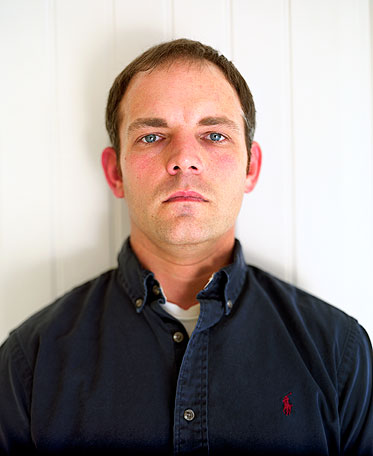 "Is he dead?" a man's voice asks on the video. "Dude, I think he's dead."
Stamp is, of course, alive and, for the time being, well. He's in Missouri City, Texas, a suburb of Houston, in a pleasant, newish subdivision of strikingly similar-looking houses. This one belongs to his birth mother, Heather Alexander, and her fiancé, Marty Miller. Garrison has been reunited with her for about a year. The bond with her was instant and intense; it's been maybe the best year of his life. He's by himself right now, though; she's the events manager at a fancy restaurant and doesn't have the day off. He finishes packing and starts goofing around on his cellphone.
Brian Downing is in Smiths Station, Ala., just outside Phenix City, a suburb of Columbus, Ga. Halfway down a cul-de-sac of pleasant, newish, strikingly similar-looking houses, Brian and his wife, Andrea, are loading up the SUV -- Brian's company car, a Ford Escape. Brian buckles their son into the car seat. The baby laughs. Andrea shakes her head, smiles. It's already clear to her that her son is a daddy's boy.
Downing is a district manager for the Hibbett Sporting Goods chain. His hairline is receding, but he's fit enough that it's easy to picture him as the undersize control-artist pitcher he'd been back at Phenix City Central High School. Andrea is a clerk at a bank, a slim, pretty and pragmatic redhead who doesn't look like she had a baby only four months ago. They met in Tuscaloosa, not long after college, when friends fixed them up. Today their agenda is just what you'd expect for a busy young family like this -- exchange a couple of Christmas gifts they haven't had a chance to return, then load up on six-packs of wipes and an outfit or three to replace ones the baby has outgrown.
On the way, as they cross the Chattahoochee River, Brian's cell rings. It's his sister's husband.
"Um … dude?" the brother-in-law says. "Did you know you're on the Internet?"
Brian frowns. "Huh?"
"From New Orleans. I think you're on the Internet."
Just then, Andrea's cell goes off. It's her best friend from high school, who's heard from a mutual friend that he'd seen someone who might be Brian on a football website. Andrea looks over at her husband.
"Do you know what for?" the brother-in-law asks Brian. Brian's phone vibrates with a text message, then another from someone else. "I think I have an idea," Brian says.
The best friend doesn't want to tell Andrea exactly what the person who might be Brian does on that video, but she communicates the gist of it. She says she'll send a link. Andrea's thinking, It can't be. That's not Brian. Another call comes up on her phone, then a text message. Brian hangs up. He has calls coming in too and a fusillade of texts. Neither one answers.
Brian pulls his Escape to the side of the road. Andrea is shaking. She asks him what's going on.
About the same time, Garrison Stamp is on Twitter. In his feed is a new post from Tiger Hype, an LSU sports website he follows. Someone's started a thread that reads, "This Is Why We Hate Bama Fans." Stamp hates Alabama fans only in the good-natured sense. Sure, he's still a little bummed about the 21-0 beat-down his Tigers suffered against the Tide a week ago today in the BCS title game. He doesn't remember a whole lot about that night in New Orleans besides being in a crowded bar, equal parts LSU fans and Bama fans engaged in friendly trash-talk. But he's not dwelling on it. That's not his nature. He's an affable, outgoing kid who takes things in stride. He clicks on the link.

1 Both Downing and Stamp were at their respective homes in early October when they allowed us to be the first and only media outlet to interview them.
Seven hundred miles away,1 Brian tells Andrea what he thinks might be in that video. It takes him an honest, direct and unavoidably graphic sentence or two. Then he turns the SUV around, and the Downings head home.
Brian Downing doesn't fully remember what happened after he left the bar where he watched his beloved Crimson Tide dominate LSU -- a profoundly unwatchable game unless you love field goals or Alabama -- and headed to Bourbon Street with three buddies and thousands of other out-of-town fans. He's barely thought about any of it, the game itself or its aftermath, since he returned.
Andrea feels nauseated. In shock. She's fuming the whole drive, barely able to speak, dumbfounded that the man she loves, who's never been in any kind of trouble, could do that. Who does that?
When they get home, she makes a beeline to the computer in their home office, the only place in the house with any Alabama memorabilia. A helmet. A Santa in Bama gear they overlooked while storing the Christmas decorations in the attic. Tucked away is a wooden sign in the shape of a football that reads ROLL TIDE, which they hang on the front door on game days. And, of course, Brian's Bama diploma, a bachelor's in business administration.
Andrea signs on to Gmail. As promised, the friend sent the link. In the family room, the baby sleeps. Brian takes out his company-provided laptop and sinks into the couch. In these adjoining rooms, shot through with panic and disbelief, the Downings begin to watch.
This will be the only time that any of them -- Garrison Stamp, Andrea or Brian Downing -- watch the video. They're not naive. A video like this goes viral, and they know that people will watch it over and over, frame by frame, marveling at the misfortune of strangers. But they can't bear to click "play" more than once, watching their lives get upended over and over, frame by frame.
"It's a humanity thing, I guess," says Garrison Stamp, marveling at how no one came to his aid after he passed out in a Bourbon Street fast-food joint.
Greg Miller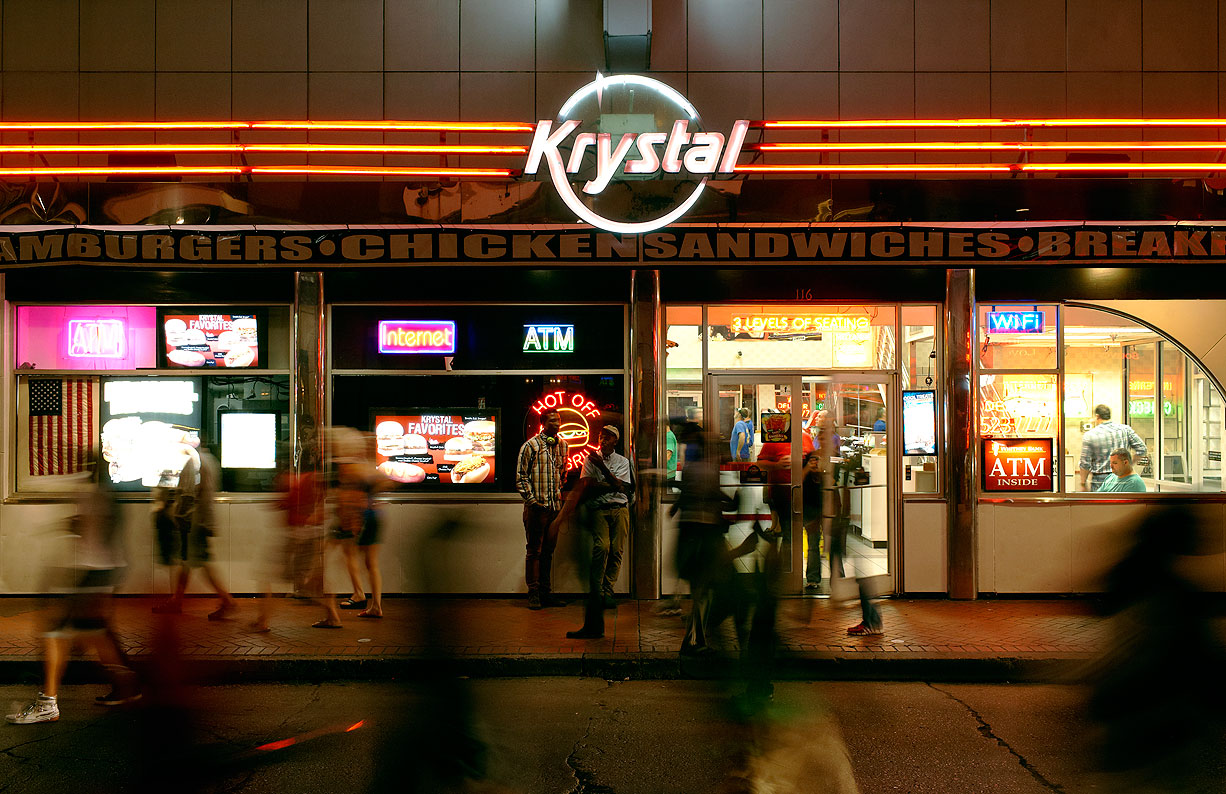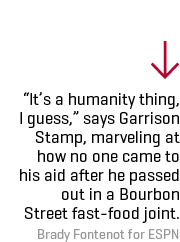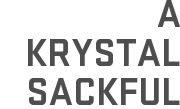 through a window, at the counter running along the front of a Krystal hamburger joint, we see Stamp, seated, slumped over cattywampus, in the manner of the unconscious or the dead, head tucked in his crooked left arm.2 He's wearing a purple-and-gold LSU T-shirt. Greasy little boxes that had once held greasy little burgers are stacked on Stamp's head and back. Reflected in the window is a ghostly reverse image reading ROLL TIDE -- a shirt worn by the man who's filming this with his camera phone.

2 According to Downing's lawyers, the Krystal security camera video, which is not posted online anywhere, shows that Stamp has, at this point (Monday, Jan. 9, 11:45 p.m.), been passed out for about an hour and a half.
3 Although it appears otherwise, Downing says he has never met these people.
0:02 -- "Is he dead?" asks either the man with the camera or a guy beside him. "Dude, I think he's dead." The speaker is laughing.
0:06 -- Camera pulls back. Downing appears to Stamp's right, wearing a bill-backward Alabama ball cap, a goatee and chinstrap beard, an Alabama jacket and khaki shorts. Behind him, nearly everyone in the crowded fast-food restaurant sports Alabama garb.3
0:11 -- Camera pans right, revealing Ellen Cassin, a blonde wearing an Alabama jersey (white; No. 10, with her last name on the back), and a guy who appears to be her boyfriend, Patrick Setterstrom. Both are laughing. Setterstrom hikes up his jersey (crimson; No. 3), tugs at his belt and reaches for his zipper.

0:15 -- Cassin cuts in front of Setterstrom before he can expose himself. She looks right into the lens, chagrined but giddy.
0:26 -- Cassin reaches for the bottom of her jersey and for a split-second seems to be about to flash us. Instead, she grins and pats Stamp's cheek. A second young woman wearing beads and a crimson jersey (No. 8) leans over Stamp, posing for photos. "This guy's life is over," speaker No. 1 says.
0:35-0:44 -- Speaker No. 2 predicts that Stamp will soon get cheesy fries in his ear. Speaker No. 1 wonders if Stamp might really be dead. A woman asks if anyone has a Sharpie.
1:05 -- After several seconds of happy Bama fans getting their pictures taken with the passed-out LSU kid, Downing -- who's been out of the frame for almost a minute -- re-emerges and sticks his middle finger up Stamp's nose. The crowd chants, "Roll Tide."
1:22 -- Downing inserts his other middle finger in Stamp's ear and begins a gentle thrusting motion with each finger.
1:45 -- Downing withdraws his fingers and steps out of the frame.
2:11 -- A guy holding a beer bottle and wearing an Alabama sweatshirt becomes the second person in the video to begin to unzip his pants. Once more, Cassin cock-blocks.
2:31-3:07 -- As more trash gets stacked on Stamp's back and someone pours water on him, the camera moves around, revealing the glow of several more camera phones on Bourbon Street. Dozens of people are watching this inside and outside that window, including at least one Krystal employee. The "Roll Tide" chant resumes. Briefly, Stamp stirs.
3:25 -- Downing comes back into the picture.
3:27 -- "He's got his ball sack out," a new speaker says.
3:31 -- Hello, Brian Downing's scrotum.
3:32 -- Yet another new speaker: "He's gonna put his balls on him." To do so, some readers may need to be told, is known as tea bagging.
3:35 -- Setterstrom pulls veteran zipper interventionist Ellen Cassin away from the action.
3:36 - 3:45 -- Downing circles around Stamp and stands on a chair, bringing his scrotum close to Stamp's face. On Bourbon Street, there is laughter of the yeehaw variety. Downing is wearing a holstered cellphone -- the only clue in the video that we're not looking at another college kid.
3:45.9 -- This is the last moment at which the crimes we've seen (underage drinking, public intoxication, even indecent exposure) still might not have violated the legal standards generally applied to behavior in the French Quarter. The laws of gravity, however, are ironclad. The chair Downing is standing on is already scooting away. He's already slipped.

4 Stamp is the lone person in LSU garb to appear. According to Downing's lawyers, the security video shows him sitting next to people in LSU jerseys before he passes out. They eat and leave. While he's passed out, hundreds, maybe thousands, of fans of each team pass by. Not once does anyone make an earnest effort to see if he's OK.
3:46 -- Downing falls nuts first onto Stamp's face.
3:48 - 3:54 -- Downing catches himself, plants an arm next to the window and, it would seem, tries to compensate for the embarrassment of having slipped by overdoing the tea bagging. For six seconds, he vigorously humps Stamp's cheek. Stamp never moves.
4:01 -- Rocky Balboa raised his arms in triumph just like this, except that his balls weren't hanging out.
4:20 - 4:35 -- Every conscious person on camera, including a Krystal busboy, is laughing and appears untroubled by what just happened. After some high-fiving, Downing walks back to Stamp and tea-bags the left side of his rib cage for a little while.
4:37 -- Goodbye, Brian Downing's scrotum.
4:47 -- Setterstrom lightly pokes Stamp in the kidneys eight times.4 Stamp hasn't budged in more than a minute and a half. The man behind the camera phone stops recording.
Garrison Stamp was a 18-year-old college student at the time of the incident.
Greg Miller for ESPN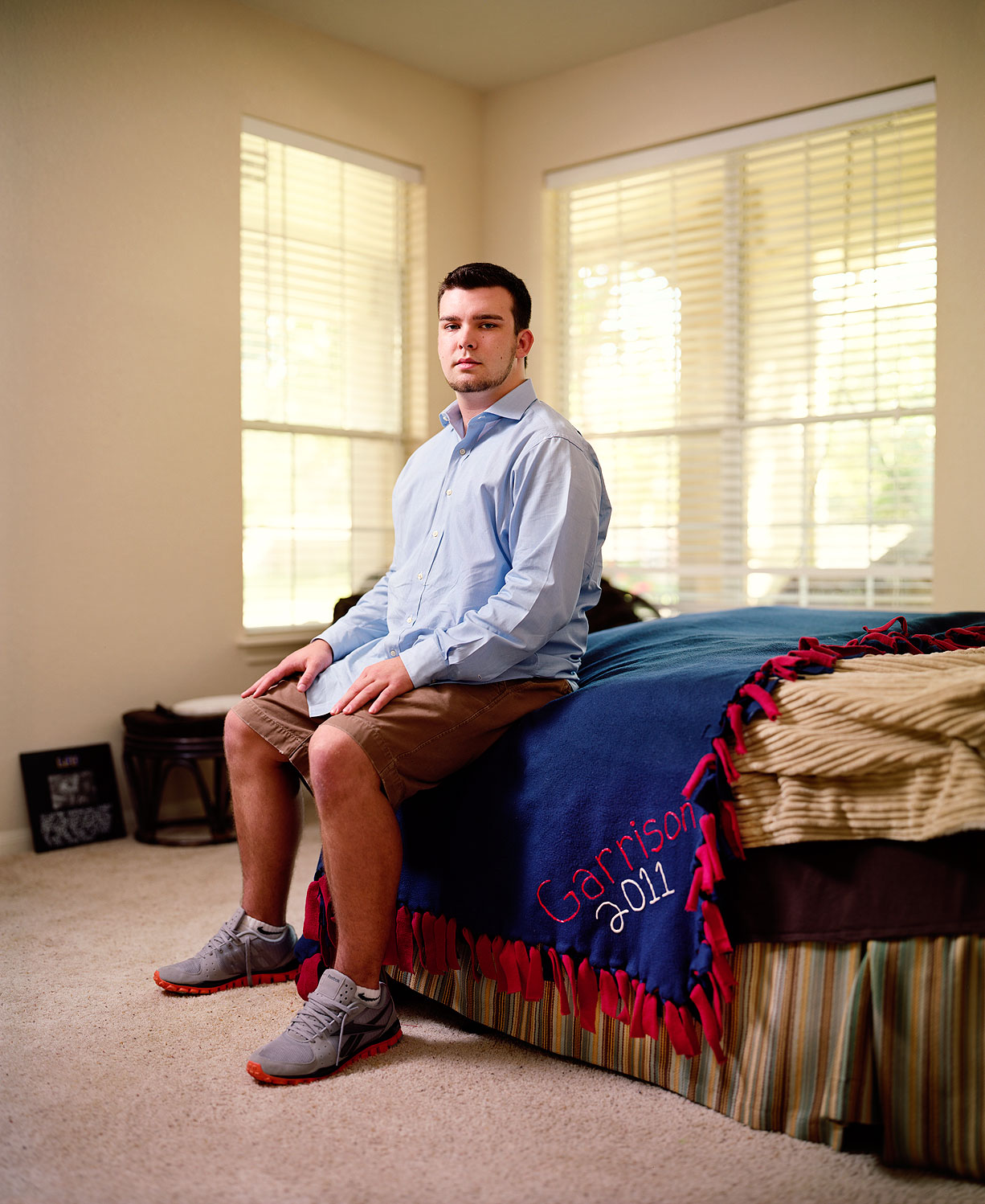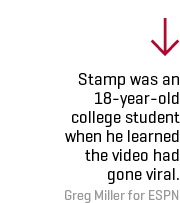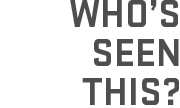 doesn't recognize himself in the video. He sees some passed-out LSU fan in a shirt that reads TIGERS DON'T PLAY WELL WITH OTHERS. He thinks, Hey, I have a shirt just like that!
There's a hat on the counter. I have a hat like that too!
That's when it hits him. That's me.
"This guy's life is over," he hears a disembodied voice in the video say. Garrison watches the rest, pacing around the couch and the coffee table.
He has no memory of the scene he's watching. He's never even heard of Krystal hamburgers. Nobody in this video is anyone he knows.
Like Downing, Garrison Stamp barely remembers anything that happened that night.
Greg Miller for ESPN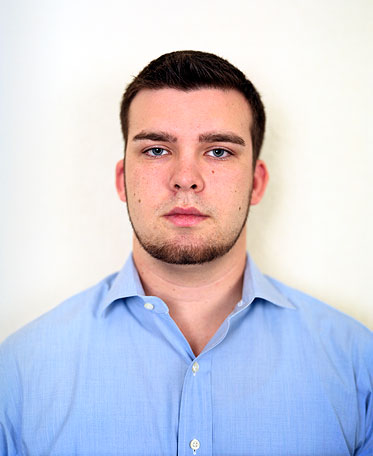 Like Downing, Garrison Stamp barely remembers anything that happened that night.
The Monday of the game, he'd driven down from Baton Rouge to New Orleans with three buddies he'd met during his first semester at LSU. They stayed at the house of one of the other guys' parents. Early in the afternoon, they had a couple of beers there and then headed to the French Quarter to watch the game, which started at 7:30 p.m. CT. They wound up in a bar called Bourbon Live. Beers were three-for-one; people kept handing them to Garrison. He hadn't slept much the night before and never got around to eating anything. He can't recall anything that happened from halftime onward. He knows that at some point he was separated from his friends. At some point, he lost his cellphone. Heather kept calling to check in, but each time it went to voice mail, she became more frantic. She'd finally gotten her son back, and now she was terrified something had happened to him. At about 4 a.m., her fiancé drove the six hours to New Orleans to find him. Finally, around noon on Tuesday, Garrison turned up. He was at the friend's parents' house, sleeping in his car, and woke up shocked only about his lack of a hangover.
Garrison keeps pacing at the thought of what the disembodied voice says, watching the abuse escalate. They said I was dead, he thinks, and people just laughed. The whole time he's watching, he presumes this will end as soon as one decent human being -- a Krystal employee, an LSU fan, a Bama fan, anybody -- steps in and stops this. (If you'd been there, dear reader, it would have been you, right?)
---
For Andrea, the Brian in that video isn't the Brian she knows. She's been married to him for four years, dated him for three years before that. Her husband isn't cruel and never has been. He's not a drunk. He's not a lunatic, like that Alabama fan who supposedly poisoned the oak trees at Auburn. She's never even glimpsed the Brian who's in that video, a man who appears to have regressed to a binge-drinking college kid.
The video finishes. She can barely breathe. She's furious and numb. She manages to stand up. We need a lawyer, she thinks.
In the family room, Brian is still on the couch, watching the last few seconds. He barely recognizes the way he's carrying himself, certainly not anything he sees himself doing. Even when he was the age of the other people in that video -- all college kids, from the look of them -- he'd never have done anything like that.5
Now he looks up at Andrea, stunned.
"What were you thinking?" she says.
---
Brian Downing had never been to New Orleans before. His thinking was, he'd drive down, hoping against hope that he'd find some tickets he could afford and, if not (which is what happened), he and his friends (people Andrea knew, people she liked and trusted) would still get to experience the atmosphere of a championship game. His thinking was, that'd be the worst-case scenario.
Saturday night, he got his first taste of Bourbon Street. While the Saints played the Lions in the playoffs at the Superdome, Downing and his friends hit the French Quarter. The place, he thought, looked exactly the way it does on reality shows: half a dozen gentleman's clubs, with topless women standing in the doorways.6 People in Saints jerseys staggering down the middle of the crowded street with open containers, two-fisted: This is Bourbon Street.

5 We'll have to take his word for it: We have only Downing and his family to trust about this statement. It's worth pointing out that the Orleans Parish DA's office says it never dug up a reason to doubt him.
6 "It's acceptable to just, y'know, show your goods," Downing would later tell us in his lawyers' office. "You see it and you think, Oh, OK. That's how it is."
Before the trip, he learned via Facebook that the Rusty Nail, a bar bordering the Lower Garden District, was having a block party on Monday for the game. The owner, a Bama alumnus, would make the place a haven for Crimson Tide fans. The whole block would be cordoned off, quintupling the Rusty Nail's capacity. There would be five additional fully stocked bars and a 100-square-foot outdoor projection screen. Doors would open at noon -- nearly eight hours before kickoff -- and would close, according to gonola.com, "after the last man standing passes out."
When Downing and his friends got there early and grabbed seats near the screen and bought the first round of Bud Lights, they certainly had no intention of being the last men standing or of passing out. But one beer led to another. Before long, they were drinking whiskey (the Rusty Nail describes its scotch list as "ambitious"). It would be impossible to recall at what point the Jäger bombs commenced, who ordered them or whether said bombs were how they celebrated some, if not all, of the six times Alabama scored.
The Rusty Nail was selling food, but there were more than 2,000 people there, and Downing never got around to eating, say, the aggressively delicious K-Doe Burger (topped with charred pickled pig lips, herbed parsnip spread and sriracha sauce) or anything else, for that matter. From leaving the Rusty Nail to winding up the night by getting sick in a bar somewhere in the French Quarter and staggering back to his hotel, Downing cannot to this day pinpoint details. The next morning, he woke up with a hangover, and he and his friends just headed home.
"So dude," one of the friends said. They'd reached the other side of Lake Pontchartrain. Downing was driving. "Do you remember anything about Krystal?"

7 These friends do, by all accounts, exist. They apparently remembered the next morning what had happened at Krystal, but none of them appears in the video and none did anything to stop it. They had the chance to be interviewed for this story and try to convince you, dear reader, that what Downing did that night was out of character. None of them bothered.
"I don't know what you're talking about," Downing said. His friends told him.7 It took some convincing. Soon, though, the wheels started turning. It came back to him, dimly. A random LSU fan. Some hazy memory that he, Brian Downing, had for God knows what reason presented his ball sack to the faceless many. A jumbled-up din of laughter and cheers and chants of "Roll Tide."
This is bad, he thought.
For a while, the friends ragged him, but before long they were asleep. Downing was in disbelief. He spent much of the way home playing the what-if game, trying to think through the various consequences that might come from putting his balls on another man's face. By the time he pulled into his driveway, though, he'd convinced himself that, yes, what had happened was stupid, monumentally stupid. But worse things happen on Bourbon Street every night, don't they? He went inside. He kissed his wife and baby. Within a day or so, Brian Downing stopped worrying about the incident altogether.
In the not-too-distant past -- before the ubiquity of camera phones, before social media, before people ate up their days watching videos on the Internet -- that's surely where this story would have ended.
---
In Missouri City, Garrison Stamp is still pacing. Ordinarily, he's as even-tempered a kid as you could hope to meet, but right now he's angry as hell -- though he can't quite figure out where to focus that anger. Had he somehow done something to instigate this? His friends: How could they have let that happen? The guy who tea-bagged him (some other student being childish, Garrison presumes): Why would he do that to me? He calls Heather. He tells her about seeing the link, clicking it, watching the video. "Mom," he says. He pauses. "Someone tea-bagged me."
"What are you talking about?" she says. She's never heard the term. He stammers out an explanation and makes her promise never to watch the video. Garrison doesn't want her to think of him that way. He tells her he doesn't know what he should do. She tells Garrison not to panic and that she loves him.
He can barely process anything she's saying.
This was Downing's first trip to New Orleans, and he partied hard with other Alabama fans at the Rusty Nail.
Megan Smith for the Crimson White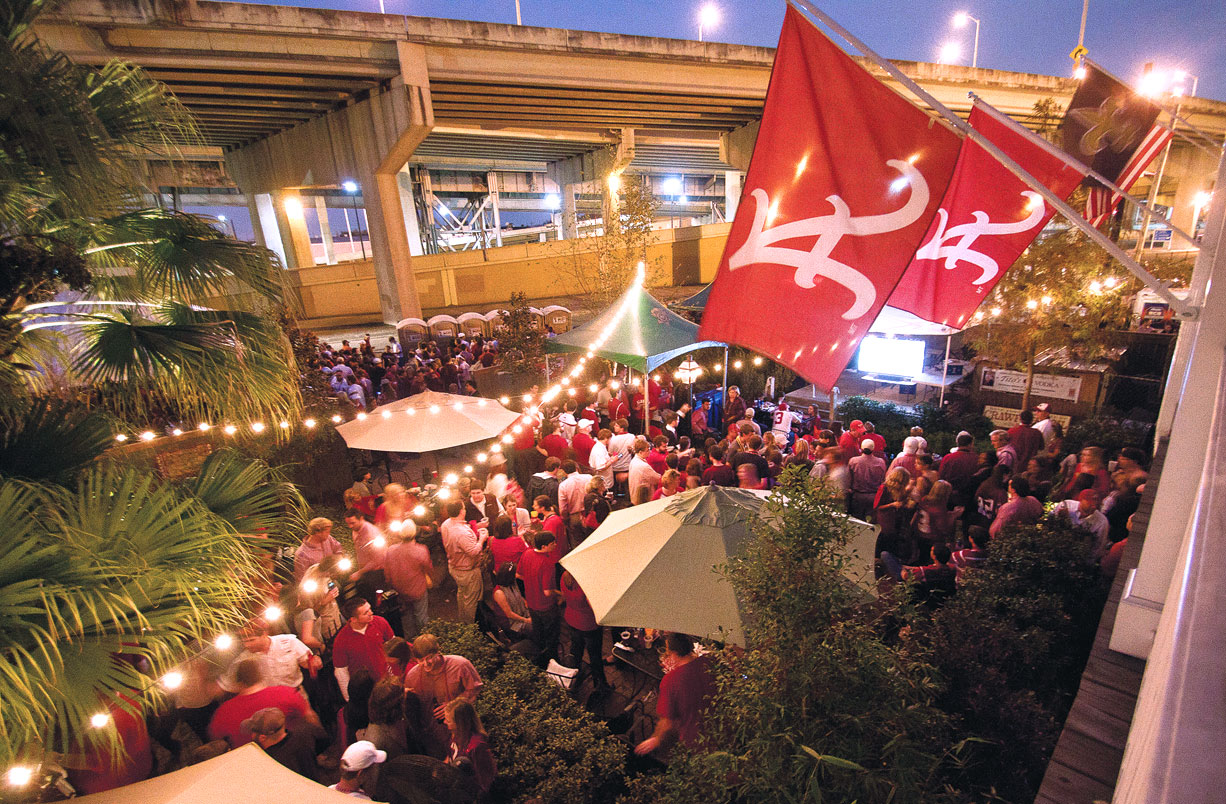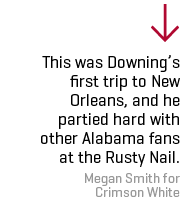 Heather Alexander decided to put her baby up for adoption for the usual reasons. She was 20 years old. The baby's father was out of the picture. She wanted her child to have a stable life she didn't think she could provide. She interviewed dozens of couples before she found Kim and Doug Stamp, who'd been trying to have a baby for several years. Five days after Garrison was born, she changed her mind. The Stamps, understandably enough, felt they had an agreement and cut her off. Heather chose not to fight. She walked away, hoping someday to have him in her life.
ESPN The Magazine
One Day, One Game
Garrison Stamp grew up outside of Olympia, Wash. He started coming to New Orleans over spring break his sophomore year of high school, when he and a group of kids volunteered to help rebuild Katrina-ravaged houses in the Lower Ninth Ward. He was a strong kid -- he wrestled at 171 pounds and once placed fifth in a state meet -- and manual labor was no hardship. He was astonished by how much joy and gratitude the people of New Orleans showed them. The city was a far cry from gray and rainy Washington, and he fell in love with the place. The following spring, he jumped at the chance to volunteer again.
That fall, a couple of months shy of his 18th birthday and with his adoptive parents' blessing, he decided to try to find his birth mother. All he knew was her name, that she was from Louisiana and had lived in Texas when she had him. He found her the first place he looked: Facebook. Out of the blue, he messaged her. They began to call and text, and in nothing flat they developed a bond. Doug Stamp contacted Heather. We know you feel like we shouldn't have taken Garrison out of your life, he said, but now Garrison wants a relationship with you, and we hope you'll be able to build one. She began flying to Washington almost every weekend.
In November 2010, she brought Garrison to Opelousas, La., to spend Thanksgiving with her family -- his family. He was surrounded by big, loud people who looked like him and had the same sense of humor and political beliefs (Republicans, every one). By the time they started slicing the Cajun turkey, he felt like he'd known them all his life. His mother's brother, Bubba Alexander, had been a starting linebacker at LSU in the late '90s. Baton Rouge now seemed like his destiny.
He transferred to a high school in Houston to live with Heather, skipped school to again rebuild homes in New Orleans and had to take extra classes to get into LSU. It was worth it, Garrison thought. He was smitten from his first time on campus. For every home game of the 2011 season, he was right in the middle of 92,000 fans at Tiger Stadium making more noise than he'd ever heard. He even went to three away games, including a November road trip to Tuscaloosa, hoping against hope that he'd somehow find tickets he could afford and, if not (which is what happened), he'd still experience the atmosphere surrounding a game between the top two teams in the country. He found an LSU tailgate and, on satellite TV, watched his Tigers win an excruciating 9-6 game in overtime.
Watching football and partying after all those LSU wins may have been bigger priorities for Garrison than they should have been. But there was always next semester.
---
Garrison hangs up with Heather. Despite her reassurance, he's swimming in dread. Who's seen this? he thinks. He turns on his computer. Is this just a small thing? he wonders. Or is it about to be a YouTube thing? Seconds later, he has his answer.

8 Asked to reflect on what ultimately led to his departure from LSU, Stamp will say, "If I had to look back, I probably would say I could have drunk less."
The earliest hit was the previous morning, on an SEC-centric college football site called Outkick the Coverage. By 3 p.m., the sports commentary site Deadspin was on the story, trying to contact the New Orleans Police Department and asking for readers' help in identifying people in the video. By that evening, it was all over the place, including several local TV broadcasts throughout the South. The LSU student newspaper, The Daily Reveille, posted a story and embedded the video.
Garrison emails Tiger Hype. "I just saw the video of the passed-out LSU fan getting tea-bagged," he writes. "Funny enough, that person was me. I'd really appreciate it if you could get rid of that tweet and help me in any way shape or form get that video off the Internet."
Garrison starts worrying that he'll face legal problems or will get suspended from school for drinking. He is afraid of being known all over campus as the kid who got tea-bagged. He loves LSU, but now he thinks he can't go back. 8 He didn't do anything wrong to anyone -- he's the one who was violated. But he knows that won't stop anyone from clicking "play" over and over again.
"So dude," a friend asked Downing on the drive home, "do you remember anything about Krystal?"
Greg Miller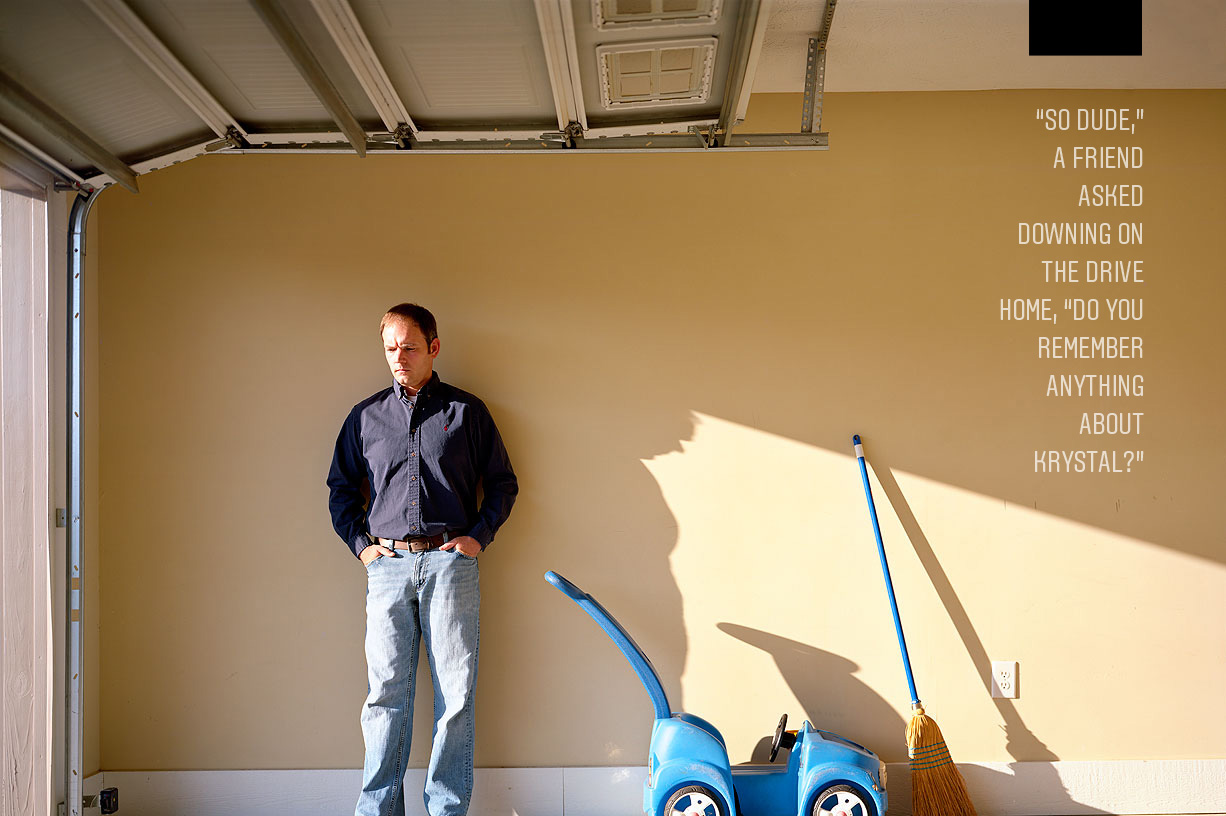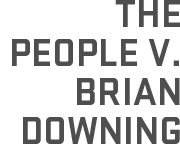 goes to work on the Tuesday after MLK Day, two colleagues ask him about the video. He says it's not him. Meanwhile, in New Orleans, the NOPD is getting media inquiries from all over. Yes, a spokesman says, they've seen the video. Evidence is evidence: It appears to depict what may be an act of sexual battery -- defined, in Louisiana, as either making an unwilling person touch one's genitals or else forcing one's genitals upon an unwilling person. If convicted, the perpetrator could face up to 10 years in prison and would have to register as a sex offender.
Now that there's a manhunt, the video becomes an even bigger topic on sports radio and in the blogosphere. Someone trying to attract followers to his Twitter feed claims to be the tea bagger. A call-in show that airs on 18 stations throughout the South not only features several supposed witnesses (all lying) but some lachrymose dimwit pretending to be the victim. A TV station in Mobile, Ala., says, on-air and "in the interest of full disclosure," that a clip of the video it ran featured its own sports anchor's son, Patrick Setterstrom, an Alabama student. Deadspin patrols Facebook; in no time, it has a story that also identifies Ellen Cassin, an Alabama student, and includes pictures of both.
Wednesday afternoon, minutes after the Downings sit down to meet with their lawyer, Brian's cell rings. He's letting most calls go to voice mail, but this one's from his boss at Hibbett Sporting Goods. "Don't comment on anything," the lawyer tells him. The boss says he's seen the video. "I can't comment on that," Brian says. "I'm sorry."
"In that case," the boss says, "I'm afraid we're gonna have to terminate you."
After 12 years of working his way up from stock boy to district manager, Brian deserves better than this, he thinks, but he keeps that to himself, too. When the meeting ends, Brian goes home and cleans out his company-supplied Ford Escape and packs up his company-supplied computer and cellphone. Andrea has to follow him to his office and wait in the dark with the baby while her husband trudges inside and hands his life away.
The next day, Brian's name finally surfaces on the Internet and even on the local midday news. Brian's mother comes over to take care of the baby in case her son is arrested. Andrea rushes back from work and arrives just before the TV trucks show up. Their landline is ringing constantly. For a while, they screen the calls. People are dog-cussin' us, Brian thinks. Threatening us. As a strange woman begins a particularly abusive rant, Andrea unplugs the phone. Brian realizes his mother is so scared of what's going to happen to his family that she can't even be mad at him for how stupid he's been.
---
Garrison Stamp does go back to LSU but not for classes. He decides that the tea bagger -- who's 32! Not a college student at all! -- deserves to be held accountable. What if that would've been my sister back in Washington? he thinks. So Marty Miller, his mother's fiancé, calls the LSU PD, which contacts the appropriate NOPD detectives. To help him avoid media scrutiny, they tell Stamp to come to Baton Rouge, to the campus police building. The NOPD detectives will meet him there. It's a five-hour drive. Heather comes along for moral support. Her advice had been not to hide from this, not to let it define him; she hadn't been in favor of Garrison's dropping out. But when he did, she didn't push it. When he admits that only a few people have texted him or emailed him about being in the video, so far anyway, she says only that she's glad. Entering the police station through a back door, as they'd been told, Garrison is still a bundle of nerves, afraid he could be arrested for underage drinking.
---
"I don't want you to say anything to me about the incident," Russell County (Ala.) Sheriff Heath Taylor tells his cousin Brian. "I don't want to get involved," he says, and Downing nods. First the tree poisoner and now the tea bagger. Truly, it tore Sheriff Taylor up. His own cousin had shamed the good name of Alabama fans. Taylor was actually at the Superdome in New Orleans, watching the Tide roll. The minute he saw the video, he called Brian's father, telling them both to come to the police station.
Taylor advises Brian to hit the road for New Orleans and turn himself in. There's still no outstanding warrant. It's a six-hour drive for him and Andrea. Brian's father comes along for moral support.
While Downing is on the road, probably about as he's passing Mobile, the NOPD reclassifies him from a person of interest to a wanted man. He's being charged with both sexual battery and obscenity. His lawyer in Alabama has set him up with a lawyer in New Orleans, who calls to tell him this and what to expect. Arrangements have been made so that he and Downing will meet and then call the NOPD to take Brian away in handcuffs for a night in Orleans Parish Jail.
In central lockup, where more than 40 prisoners are crammed into a space smaller than his garage, Brian Downing curls up on the cold cement floor. He fights back tears; this is not the place. He is beyond exhausted but does not sleep.
Alabama trounced Tyrann Mathieu and the LSU Tigers in the 2012 national championship game, winning 21-0 at the Superdome in New Orleans.
Andy Lyons/Getty Images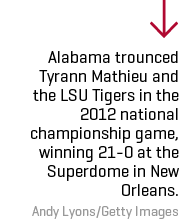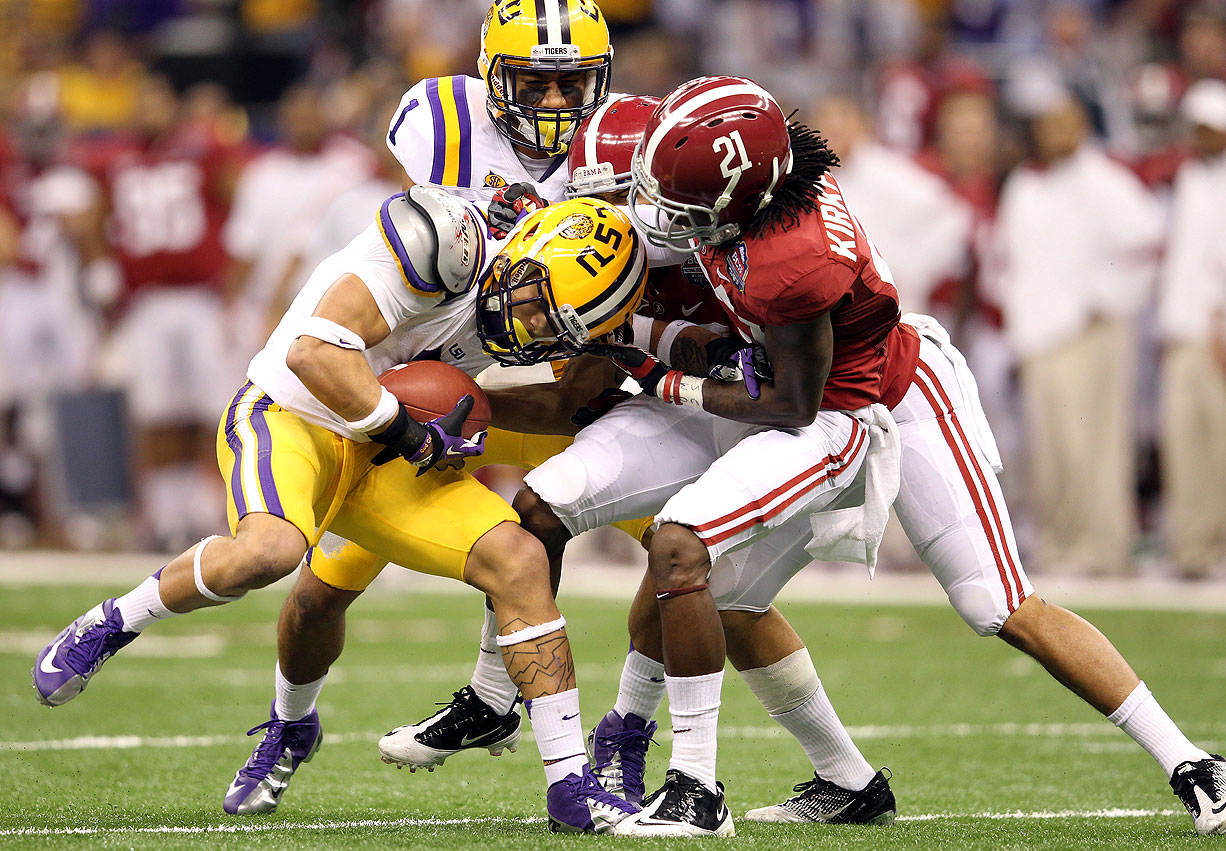 Stories of Downing's arrest go up one by one on hundreds of websites. In short order, hundreds of anonymous people (perhaps even you, dear reader) begin posting opinions that are stridently polarized even by the standards of Internet comment sections.
From one camp -- the larger one, it would seem -- come howls of protest about the taxpayer money the government is wasting on this case, that this was just a stupid prank that deserves, at most, a fine and community service. That the city simply wants to send a message that the French Quarter is not a completely lawless zone for middle-aged out-of-towners looking to relive spring break, particularly in advance of Super Bowl XLVII. The posts in this camp tend to feature more profanity, less punctuation and the words "this is ridiculous." Quite a few blame the passed-out LSU fan.
The people in the other camp are appalled that anyone would blame the victim. They're offended, even outraged, by the "sick" or "bullying" behavior depicted in the already infamous video. They tend to be decent spellers. Frequently, they make reference to the law as written. And to those dismissing this case as nonsense, they say: Imagine how you'd feel if the victim had been a woman.
Outliers from these two camps post just to make scrotum jokes.
New Orleans police detectives escort Downing to be booked on charges of sexual battery and obscenity on Thursday, Jan. 19, 2012.
Greg Miller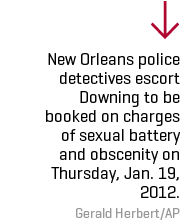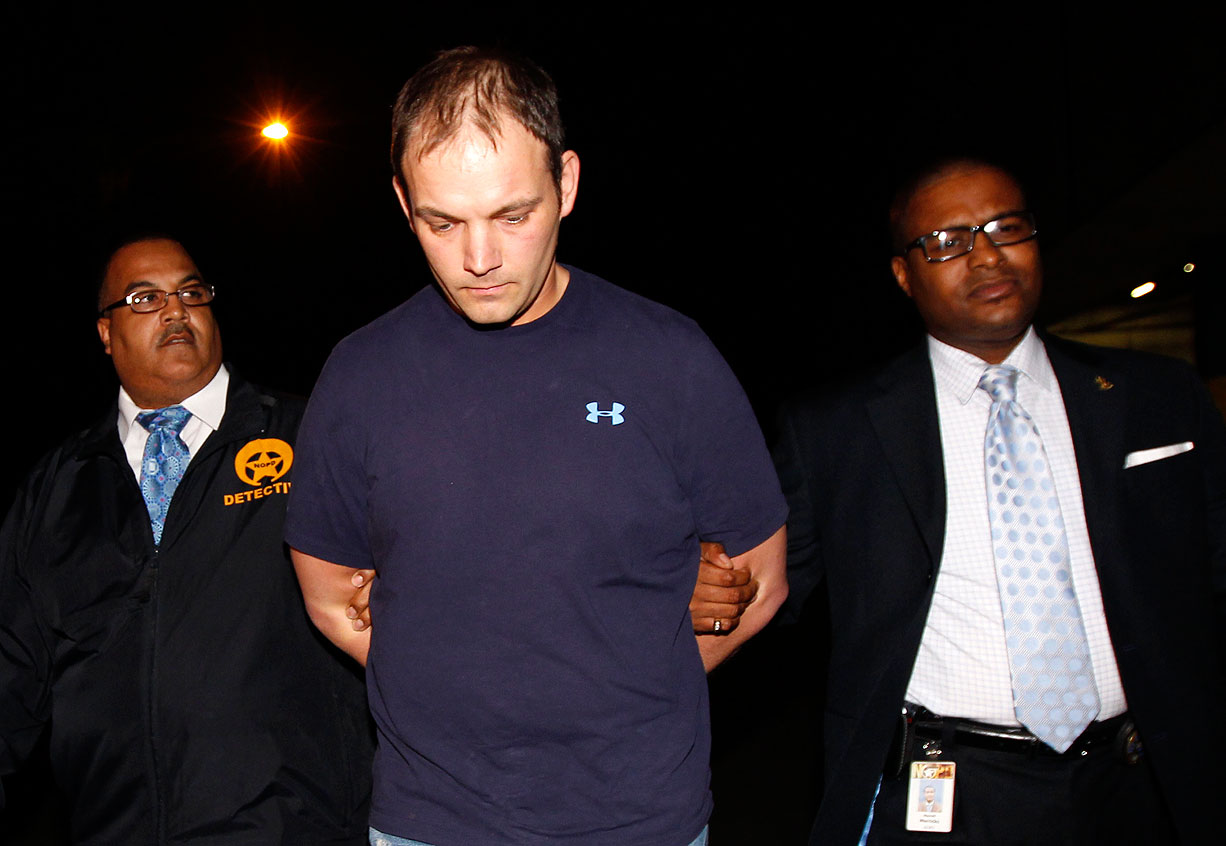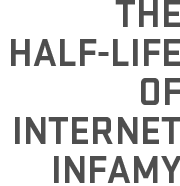 nine months, life for Stamp and Downing often feels oddly normal. Neither has a vivid memory of the event, and there are moments when both forget for an hour, sometimes two, that there's a trial awaiting them in September or that Stamp's lawyer has filed a civil suit against Downing and Krystal.
Stamp gets a job waiting tables in a high-end steak house and enrolls at Houston Community College. He returns to New Orleans for a week in March to once again work on houses in the Lower Ninth Ward. His phone never blows up with the texts and calls he'd braced for, though a producer at Comedy Central's Tosh.0 tries to persuade him and Downing to come on the show for a web redemption. Stamp's a fan but declines -- yet still finds it sort of cool. He doesn't know if the buddies who ditched him watch the video. He's not mad at them; he just doesn't go to school with them anymore.
Downing, meanwhile, makes bail on Jan. 20 and goes home. The next day, he's back at work. Yes, it's just washing dishes, but he's providing for his family. They can't cut it on Andrea's salary alone. And so he takes anything that he can find: painting houses, cutting trees -- a hundred dollars here, a hundred dollars there. Eventually, he lands a job as a waiter at an Olive Garden. The silver lining is that he's spending more time than ever with his son.
Andrea hears the rumors, some published, that she's leaving him. "Are you getting a divorce?" people keep asking her. "Are you moving back home with your parents? What are you going to do?"
"What do you mean, what am I going to do?" she tells them. Brian, she says, made a mistake that hurt their life, but he didn't hurt her. It hasn't changed the way she feels about him. "I'm going to stay right here."
---
The trial is postponed from Sept. 4 to Oct. 2. Despite public assurances from both sides that the case will be heard, there's a last-minute deal. The DA drops the sexual battery charge and, with it, the need to register as a sex offender. Downing agrees to plead guilty to the obscenity charges. The judge sentences him to two years in the Louisiana State Penal System, though she recommends him for a boot-camp-like incarceration that could get him out in 10 months. She gives him until Nov. 29 to go home and get his affairs in order. As the judge explains this to Downing, Garrison Stamp -- who expected to testify, as nervous as that made him -- stands in the back of the room. Nobody recognizes him. No one but the DA even knows he's there.
This is only the second time Downing and Stamp have been in the same room. In at least some small way, they'll be forever linked, though they've never met, never spoken, never even made eye contact with each other. As they walk out of that New Orleans courtroom -- first Stamp, then Downing -- both are blank-faced and still a little dazed. Both men are still struggling to believe how an event they don't remember has transformed their lives in a way they'd give anything to forget.
---
After the verdict, the Internet is ablaze with people condemning the sentence as out of proportion to what happened. For Stamp, it seems fair. He says he's glad Downing doesn't have to register as a sex offender. It might have been nice, Garrison thinks, if Downing had apologized, the way the blond girl in that video did, the day before the trial in the DA's office. Ellen Cassin saw Garrison, came right up to him and said she was sorry, nothing more. That's all Garrison needed to hear. Still, he has no real animosity toward Brian Downing. "I don't hate him," Stamp says. "He made a very bad decision, and he's paying for it. I can't really fault him for anything other than that."
Garrison is trying to move on. He doesn't want to be some pathetic prop in a viral video, some unnamed, helpless victim. He's determined that it won't define him.
Downing, for his part, says no other media outlet has asked to hear his side of the story. He also says he hasn't really considered the man he tea-bagged much at all. "Nothing malicious toward that person," he says. "I just haven't thought about what he's going through because of all the chaos that's upside-down in my life."
Internet infamy can be both forever and mercifully fleeting. With any luck, in a year or so every nonvirtual part of this strange story will be over. Brian Downing will be out of jail and Garrison Stamp will have earned enough credits to transfer back to LSU. He still loves the Tigers.
In fact, on Nov. 3, Stamp was at home in Missouri City, cheering for them when they almost upset the top-ranked Tide. Seven hundred miles away, Downing -- nearly a month away from his upside-down life becoming even more chaotic -- was in his family room in Smiths Station, cheering for Alabama. Both were sporting school colors, both focused for nearly four blessed hours on nothing outside the glories of this game.
LSU fans made no secret about their plans for revenge against the Tide.
PHOTO CAPTION