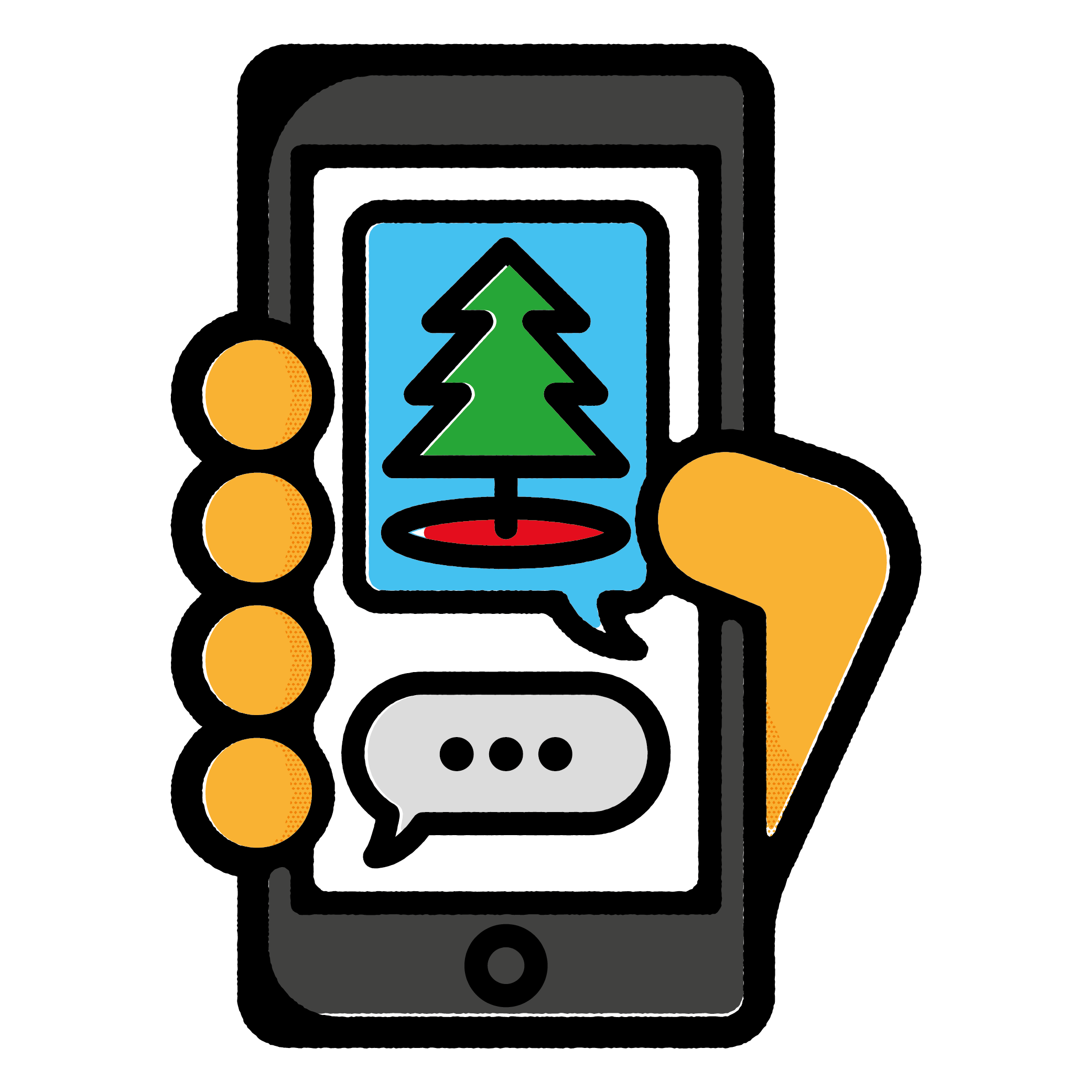 Looking for the perfect gifts for the tech-heads and gadget geeks on your list? We can help you there. Tech expert Danny Mavromatis (@dannymav), creator of the technology and product review website mavromatic.com, has put together his picks of the season's best tech gifts -- from the obtainable to the extravagant.

Nomad Ultra Rugged Universal Cable
Life is too short to worry if you have the right cable or not. That's why the Nomad universal cable is a must-have gift. One end has a standard USB jack, while the other offers the option of picking the jack that you need, when you need it. Select from either Micro-USB, USB Type-C or lightning.
The cable is 5 feet long with extra-thick gauge wire, making it ideal for fast charging. And a Kevlar-strength core and braided, ballistic, nylon weave jacket add to its durability.
From $34.95 | amazon.com

Samsung Frame 4K SUHD HDR Television
The Frame SmartTV by Samsung is something we all expected we'd have by now: a flat-panel TV you can hang like a picture frame. We've come very close over the years, but not to the point where the TV is completely flat with no-gap behind. Until now. Samsung has solved this by designing a completely new way to mount the panel.
It also has the ability to transform from a stunning 4K HDR television to a work of wall art when not in use. By selecting from a hundred professionally curated artworks (with matting) or opting for one of your own images, the display automatically adjusts based on the ambient lighting. The Frame ships with a black frame, but is also available in dark-wood, light-wood and white metal finishes.
From $1998 | amazon.com

SensorPush Wireless Temperature/Humidity Sensor
Here's a fun gift idea that's perfect for someone with a wine cellar, fine instruments or just anyone who wants to keep a close eye on the temperature and humidity. The SensorPush smart sensor takes a reading every minute and can log up to 20 days' worth of data before needing to be synced with a mobile device. With built-in Bluetooth, just launch the free app and it will automatically download the data and display the full historical readings in detail.
$50 | amazon.com

Apple TV 4K
If someone you know has a 4K TV and buys their movies from iTunes, the Apple TV 4K is the perfect gift. In addition to streaming 4K content from Netflix, the Apple TV 4K allows for previously purchased titles in an iTunes library to automatically update to the 4K HDR versions (if available) for free. And as with previous generations of Apple TV, the 4K also offers gaming abilities, music streaming and the ability to display photos, now in 4K resolution.
From $179 | apple.com

8BITDO N30 Pro Bluetooth Gamepad
Perfect for any gamer, the 8Bitdo N30 Pro gamepad works with a wide range of devices, including Android, iOS, Windows PC, MacOS, Nintendo Switch and even the raspberry Pi (using RetroPi). It's a versatile little gamepad that not only looks great, but feels great in hand, as it should since it can last up to 18 hours of playtime on a single two-hour charge.
$42 | amazon.com

DJI Spark Portable Mini Drone
The DJI Spark is small. I'd say it's the perfect size without compromising performance of video and flight. It offers a top-flight speed of 31 mph and flight time of up to 16 minutes, which can be extended with extra battery packs. The Spark also features a quick launch mode that has facial awareness enabling it to take off and hover in place within seconds of switching it on. As for video, it has a 2-axis gimbal holding a full HD 1080p camera. The compact size makes it easy to pack and take along on road trips, and the full HD camera produces some stunning aerial photography.
From $499 | amazon.com

Apple Watch Series 3 with LTE
They say third time's a charm! That's certainly the case with the Apple Watch S3. It's brighter and faster than the first version, and water resistant. It also adds a barometer/altimeter and GPS + Cellular so the iPhone, for the first time, can be left behind. The S3 can stream music, send messages and make and receive calls all on its own. It still features a heart rate sensor, accelerometer and gyroscope and comes in many different case finishes and band styles to suit anyone's style.
From $399 | apple.com

WHOOP Strap 2.0
While all the other fitness bands focus on activity, the WHOOP Strap focuses on strain, recovery and sleep analysis. So, the WHOOP Strap won't be counting steps, but instead it will be measuring how much strain is being put on the body and how quickly the body can recover. Sleep plays an important factor on health, and lots of important figures are calculated during sleep cycles, such as HRV and resting heart rate. The WHOOP band is waterproof and always on, with a typical battery life of up to 44 hours. The charging system is a slide on battery pack that can be attached for continuous use while charging. The perfect gift for the athlete in your life.
$500 | get.whoop.com

Mikme Blackgold Wireless Microphone and Recorder
The Mikme not only looks cool, it is cool! A lot of engineering went into creating this amazing little microphone/audio recorder, making it possible to capture really great sounding audio. The Mikme comes with a built-in battery that can last up to 3.5 hours in stand-alone recording mode. As for connectivity, this microphone has all the bases covered. The audio can be streamed directly to an iOS device using the Mikme app. Or it can be plugged into a Mac or Windows computer.
If that's not enough, the sound can also be piped out using the audio output, making it perfect for headphone monitoring, or connected into a DSLR camera as an external microphone. It offers a standard quarter-inch thread for mounting on a tripod or mic stand and has 16GB of built-in flash storage that can be used to capture audio on the go. This is a perfect little microphone for anyone who wants to capture live performances, interviews, lectures or to start their own podcast/YouTube channel.
$499 | mikme.com

Samsung Gear 360 4K Camera
The new Samsung Gear 360 is the perfect gift for someone who wants to explore new camera technology. Instead of capturing only a quarter of the scene using traditional cameras, the Gear 360 can capture the whole scene in 4K video or 15 megapixel, 360 photos using its dual 180-degree lenses. While the previous generation worked with only Samsung mobile devices, the new Samsung Gear 360 works with both Samsung and Apple devices. Download the free mobile app for on-the-go previewing, editing and even sharing directly to social. Combine this camera with the Samsung Note 8 for the Android lover, or the iPhone X for the iOS user, and the combo will allow for some stunning 360 VR creations.
$175 | amazon.com

More gift guides