January, 4, 2012
01/04/12
2:01
PM ET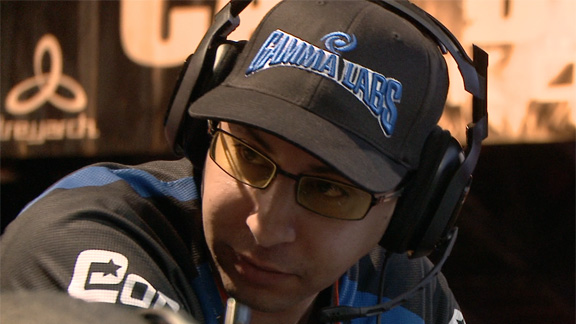 Mike "Hastr0" Rufail is one of the best "Call of Duty" players in the world.
Think professional video game players put in 9 to 5 hours like everyone else?
Surprisingly, they do, only difference is, with Major League Gaming stars like Mike "Hastr0" Rufail and Mason "Neighbor" Cobb, the 9 to 5 they're used to is more like 9 pm to 5 am.
And these late nights can equal big bucks as the two gamers earn six figures a year blasting opponents in "Call of Duty" and "Halo" tournaments while traveling the world with the rest of the MLG elite.
But what is life really like for a pro gaming superstar? I sat down with Rufail and Cobb (representing the Gamma Gamers crew) to find out.
Jon Robinson: What's the one thing people don't realize about your job when they find out you play video games for a living?
Mike Rufail: Training is a lot harder than people think. Usually, about a week or two before a tournament, everyone hunkers down and is up all night. You play online with your teammates, and you'll scrimmage against other pro teams to prepare. We also have a more formal way of training called LANning. A LAN is a local area network, so to LAN, you're playing against other professional gamers who are right there next to you so you can practice what it will be like in a live-event setting. That's probably the biggest thing people don't realize, just how much time we put in. The first thing everyone wants to know when I meet them, though, is how much money I make. [laughs] They're way more interested in that than my training schedule.
Mason Cobb: My schedule has changed throughout the years. One schedule I had was waking up at 5 pm and playing until 12 pm the next day. The professional gamer's schedule is playing into the early morning, but that's getting more and more difficult for me. That's when people play, though, so you just have to deal with it.
I've been a professional video game player for six years now, and the first two years, all of my high school friends really looked down on me, especially the girls. They all thought it was the nerdiest thing they ever heard. But then once they found out I'm traveling around the world and meeting celebrities and making good money, they started coming back around. The professional gamers aren't a bunch of overweight kids living in their mom's basement. We like to live healthy lifestyles, and that's the message we like to portray.
Jon Robinson: You said how people initially looked down on you for playing games. Do you remember a particular moment when their opinions about your profession changed?
Mason Cobb: Oh yeah, I remember when I told everyone that I wanted to be the number one player in the world and how they all laughed. But then I came into school one day with my MLG contract, and they were all just like, "What the heck?!" When you're 16-years old and you have sponsors coming at you, that changes everything. Next thing you know I'm meeting 50 Cent and Soulja Boy and my face is on billboards and in stores on various packaging. It all helps legitimize what I've been after the last six years.
Jon Robinson: What's your game of choice for tournaments?
Mike Rufail: I'm a "Call of Duty" guy. There are so many people playing the game right now, and I always say, "Call of Duty" is like digital chess. There's a lot of strategy involved, a lot of thinking, and when you combine that with the shooting and how it's like digital paintball, it just makes the game very competitive. It's all about being smarter than the other person, out-thinking them and out-gunning them. You're relying on your smarts and your reflexes, that's what I love about it.
Mason Cobb: I'm a big "Halo" player. When "Halo 3" came out, I was ranked the best "Halo" player in the world. That's when things really blew up for me. It was the start of a really wild life.
Jon Robinson: When did you first realize that you were good enough to play video games for a living?
Mike Rufail: About six years ago, I was in college and I was playing "Call of Duty" pretty heavily, but just as a hobby. I started getting really good at the game, and I noticed I was blowing people away online. So I did a search online and looked for some tournaments. I thought that maybe there was something out there beyond me just hopping online and playing against random people for fun. That's when I found this Web site called Game Battles. At the time, they had maybe 30 to 50 teams competing, and the site was designed to have organized competitions. I started playing against all the teams on there and realized I was one of the best players. It took off from there. Then in 2007, when "Call of Duty 4" was released, that was a huge game for the franchise, and everything exploded around that time. It went from having about 30 teams to having about 25,000 teams in three months. It was crazy.
Mason Cobb: For me, it was back in high school. I would play against my buddies, and I could tell I was a little bit better than them. I was very competitive growing up. I played high school basketball, I played high school golf, so my buddies and I just wanted to compete at everything at the highest level. So when I heard that there was a "Halo" tournament in downtown Seattle, I entered the tournament with a team of players from British Columbia, and we ended up placing seventh. I didn't really think that had much claim to fame, but the next week I got an invite to play in L.A. in the playoffs. I've been traveling and competing ever since.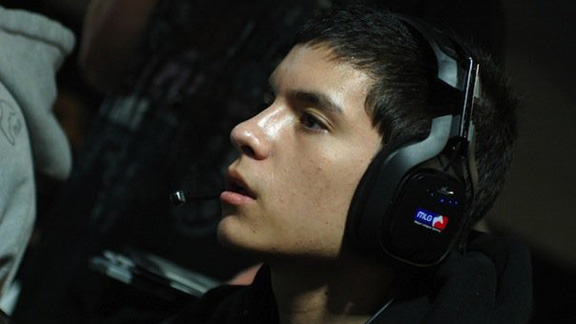 Better have your A-Game ready if you want to challenge Neighbor in "Halo."
Jon Robinson: How many tournaments do you play in these days?
Mike Rufail: Major League Gaming holds around six tournaments a year, and last year we did a tour of six cities including Dallas, Columbus, Raleigh, Providence, Orlando and Anaheim. There's also a European Gaming League that's in the UK. On top of that, I won the GameStop tournament last year at the House of Blues in Hollywood. So there are a lot of events. There are events where you can win $100,000 just in one tournament.
Jon Robinson: Do you have to pay for your own travel to these different tournaments, or is that where sponsors come into play?
Mike Rufail: A sponsor like Gamma Labs PTF not only helps us out with travel expenses, but they pay monthly stipend and salary. They've also been big in helping us reach out to our fans. This is really important to us because while we are under a lot of stress playing in these tournaments, it's great to be able to go out and meet the people who support you.
Mason Cobb: I've been sponsored by a lot of different companies from Hot Pocket to Dr. Pepper. Gilbert Arenas was even one of my sponsors back in 2008. I recently joined the Gamma PTF Gamers, and what I love about them is they're bringing together the best "Halo" players and the best "Call of Duty" players. They're bringing together some of the biggest personalities in gaming ... they're the new wave of the gaming scene.
Sponsorships and really important, and the price can vary, but they typically go for about $3,000. Between sponsors and the tournaments, you can make a lot of money doing this, and as professional gaming grows in legitimacy, the sponsors will continue to grow. In South Korea, they just declared E-Sports a national sport, which is pretty mind blowing. I definitely see competitive gaming on mainstream TV in the near future.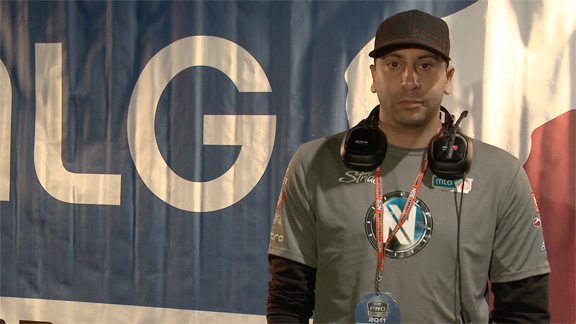 The top MLG players are making over $100,000 a year playing video games.
Jon Robinson: What's the story behind your gaming names?
Mike Rufail: My name is Hastr0. I was a big sports fan as a kid, and my AOL screen name was H Astro for Houston Astros. So when I made my gamertag online, I never thought I was going to be a pro gamer or anything, so I just used my old screen name from AOL. I just combined the H with the Astro and I became Hastr0.
Mason Cobb: I go by the name Neighbor. Basically, when I was in high school, one of the other top "Halo" pros also went to the same school. He was a senior and he did not want anyone to know that he was a professional gamer because it was so looked down upon at that time. So when I saw him in the hallways, I was like, "You're Toxin!" And I knew this kid from before because when we were younger, we were actually on the same little league baseball team. So we ended up attending some local tournaments together, and since his name was Toxin, I thought it would be funny if my name was Toxin's Neighbor. All the pros thought I was a nerd for doing it, but then when he quit, I just changed my name to Neighbor for short.
Jon Robinson: Do you have any advice for gamers looking to go pro?
Mason Cobb: It's actually a lot cheaper these days because of all the online tournaments you can attend for free. If you're good, you're going to get noticed, and if you're really good, you'll get picked to travel in some all-expense-paid tournaments. To be a top professional you have to have a passion for it. You have to love what you're doing. You have to be willing to sacrifice all of your time to be the best. Just like anything, if you want to be the best basketball player, you need to put in the time, you need to put in the work, and the same goes for being a professional gamer. When my friends were going out on Saturday nights, I was gaming. I think it worked out for me pretty well.
ESPN ARCADE
The sequel to our most popular game is here. How's your return?

Run timed routes, beat DB's to the end zone and score.

Hit your receivers, dodge defenders and rack up TDs.