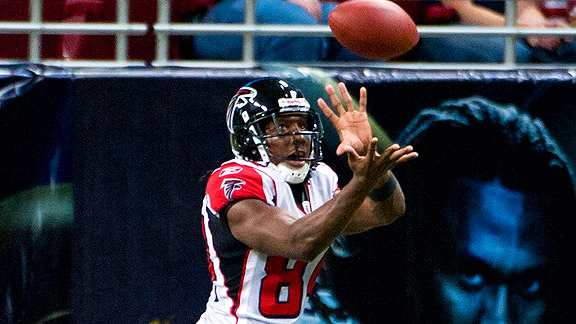 Scott Rovack/US PresswireRoddy White tells Ryen and Kevin about Julio Jones, Matt Ryan, Tony Gonzalez and more.
• Falcons WR Roddy White talks about the potential end of the lockout, Julio Jones, Michael Jenkins, Matt Ryan, Tony Gonzalez and more. White

• Steelers C Maurkice Pouncey and Dolphins C Mike Pouncey cover adjusting to the NFL, the lockout, James Harrison, Ben Roethlisberger, Tim Tebow and more. Pouncey

• ESPN MLB Insider Tim Kurkjian shares his thoughts on Carlos Beltran, the Pirates' lead in the NL Central, B.J. Upton, Roy Halladay and more. Kurkjian

• Baseball Hall of Famer Cal Ripken Jr. discusses Pittsburgh, Baltimore, the state of offense around MLB and more. Ripken Jr.

• ESPN NFL business analyst Andrew Brandt dishes on the NFL's labor uncertainty, Logan Mankins, Vincent Jackson, minimum team salaries and more. Brandt